Contract Templates
Get Started with a free contract template and create, deliver, and sign your contract or agreement in minutes.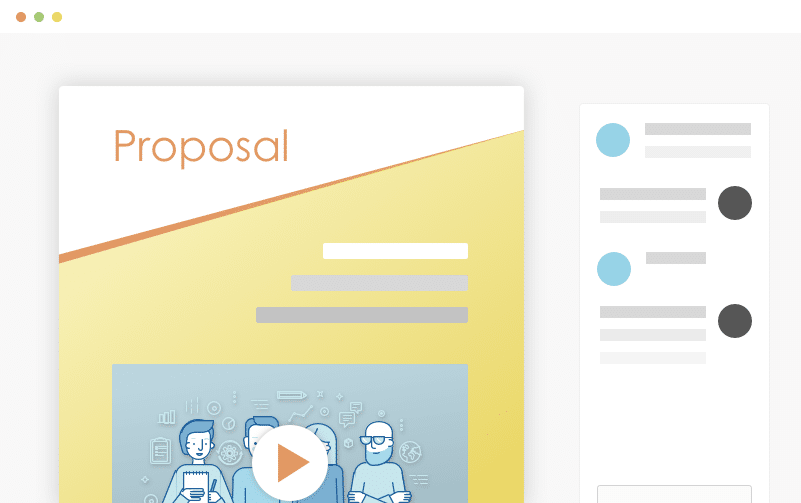 Wow Your Customers
Blow your clients away with a beautiful contract template that stands out above the rest. Add video and rich-media directly into your proposal pages for a more immersive sales presentation that's sure to make an impact.
Set Your Prices
Quickly build quotes, bids, and estimates with our flexible estimate block. With optional line-items, optional quantities, taxes, discounts and more, you can quickly represent your products and services in a polished and readable format. Organize all your products and services in the Pricing Catalog for instant recall.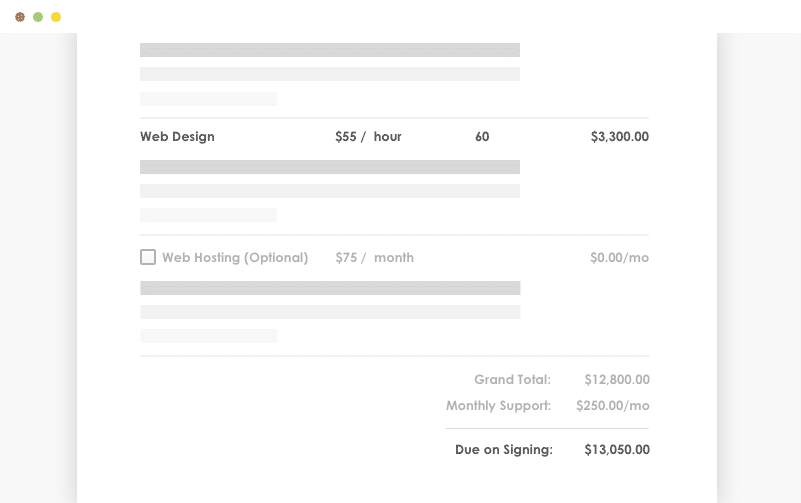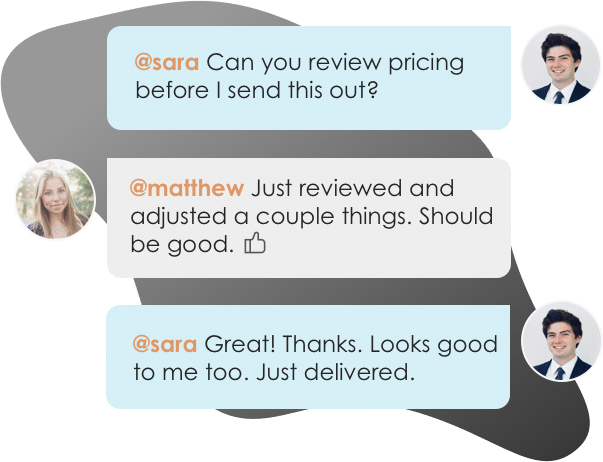 Work With Teammates
Easily collaborate with teammates on contracts & proposals. Mention team members to bring them into a proposal, or re-assign ownership when you need to handoff the proposal to another teammate.
Get It Signed
Close the deal faster with integrated e-Signatures. Place signatures, initials, and text field elements throughout your proposal template wherever you need prospects to take action and your prospect is guided through a quick acceptance workflow to complete their acceptance. Counter-signing support is also included.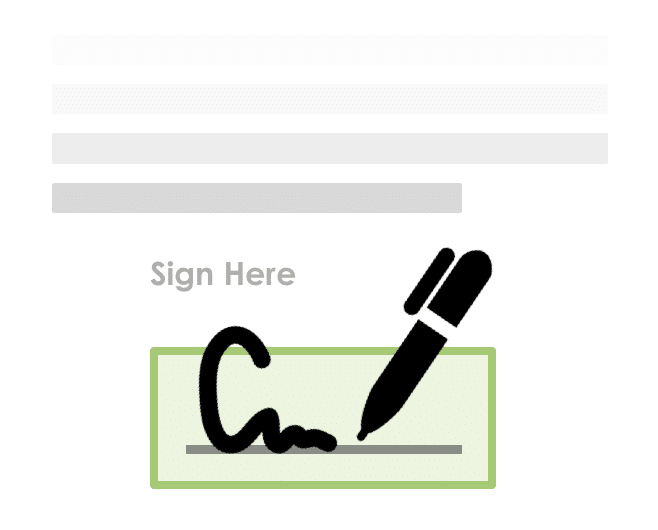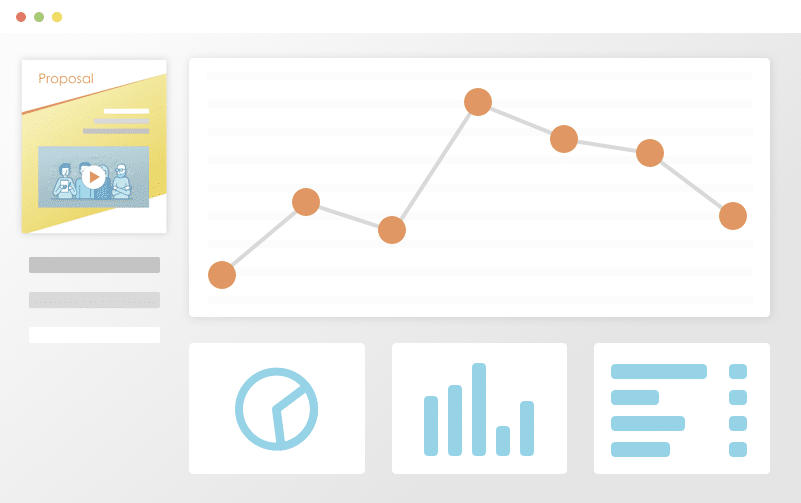 Track Everything
Ever wonder what happens to your proposal after you hit "send"? See detailed analytics and measure how each recipient is interacting with your proposal. Turn on real-time text or email notifications for proposal views and other key events.
Get Your Time Back
Save time and headaches by skipping the painful copy/paste and find & replace on all new proposals for your prospects and customers. Simplify your new proposal workflow to just a few clicks and go from spending hours on customizing new proposals to just minutes using painless proposal software.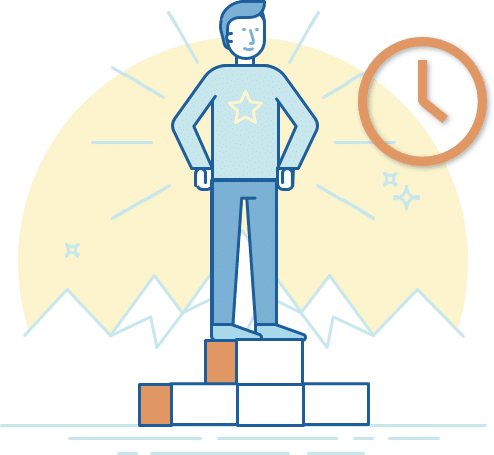 Contract templates are forms that business owners can fill out to generate a legal document that both the client and the business owner can agree to. Many sample templates are usually "one size fits all" and are for standard, simple contracts. There are many business contract examples in various formats online like business contract template PDFs, business partnership contract PDFs and other client-facing templates like and agreement contract template PDF, or a client contract template. There are blank contract template Google Docs that can be used as a resource to help get your contract started. For a good business contract template, free Word Docs are also available by searching online.
Thought It takes some time to find a good one, Proposable makes it easy by having flexible templates for specific industries so business owners don't need to conform to generic templates. Contract templates are valuable to business owners because they can save them time and money. Having a starting point for a contract helps jumpstart the process without having to start from scratch.
Money and time can be saved because there will be less legal work needed and templates offer clauses that may have been overlooked if you started with a blank document. Overlooked clauses could lead to miscommunication and bad expectations down the road. Here are some benefits to using a good contract template:
   

It gives business owners a base contract to start from

   

It gives consistency to each project they work on

   

It saves time and money by preventing the need for unique contracts for each project
Contract templates appeal to a wide range of business projects, so they are simple and broad. Some templates give business owners control over which sections to add or delete from the contract. Though there are lots of contract template samples that can be found in PDF, Word Doc, and Google Doc form, these templates are generally not dynamically customizable. They provide a contract outline and layout, but you still need to heavily customize each section to make them work for your specific use-case
When using contract creator software or a contract maker tool, the process can go much smoother since sections can be added and removed with a click of a button, and content can be added dynamically throughout the content by simply filling out a form.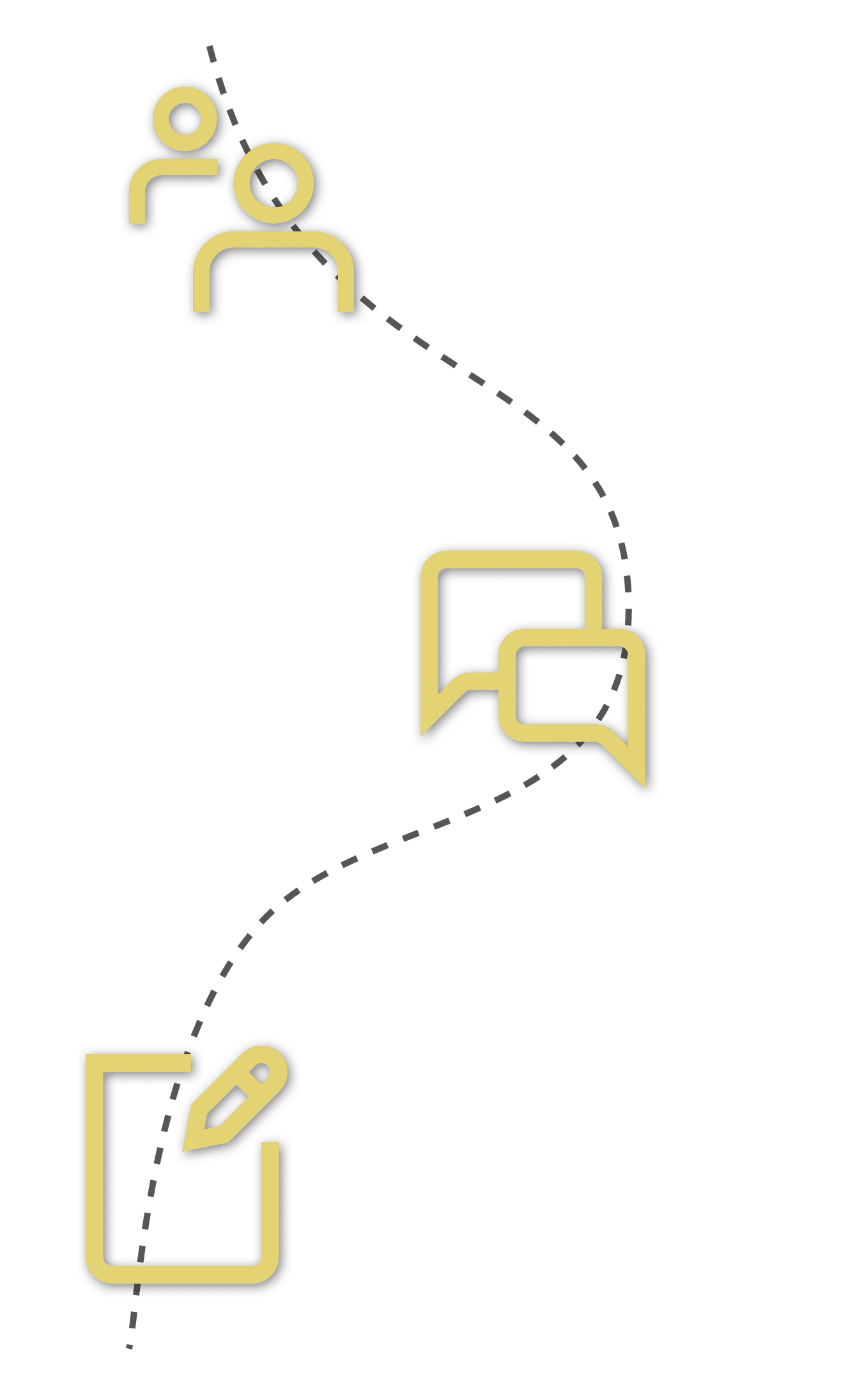 Construction Contract Template
According to GenieBelt, there are six stages of a construction project. The first stage is where the idea happens. It's where the research happens to see where the project can be built and what codes and laws will need to be addressed. The second stage is where the designs are made and contracts are written. Stage three is where contractors are finalized and a project team is put together.
The fun stuff happens at stages four through six. The materials are gathered, the building is built and then inspections finalize the project. A construction contract template fits into stage two when designs and the scope of work is finalized. 
Construction projects can often be a huge tangled mess. There are many different parties involved and this can cause miscommunication and unmet expectations. Poor communication can lead to undefined goals and unexpected changes half way through a project. When stakeholders have a vision in mind without informing the project manager, it will be hard to manage the project to a successful completion.
Stakeholders may have unrealistic expectations that may be voiced later on in the project. Because these expectations and goals were not defined upfront, it can cause more setbacks to the project. This is where a good contract template fits in. A contract with clear goals and expectations can keep the project going on time and budget, with all parties being on the same page.
Residential Construction Contract Template
Project managers can find residential construction contract PDFs online to help. There are also various types of templates including fixed-price construction contract templates. Another great option would be to use Proposable's construction contract that can be customized to a project's needs whether it's residential or commercial.
Employment Contract Template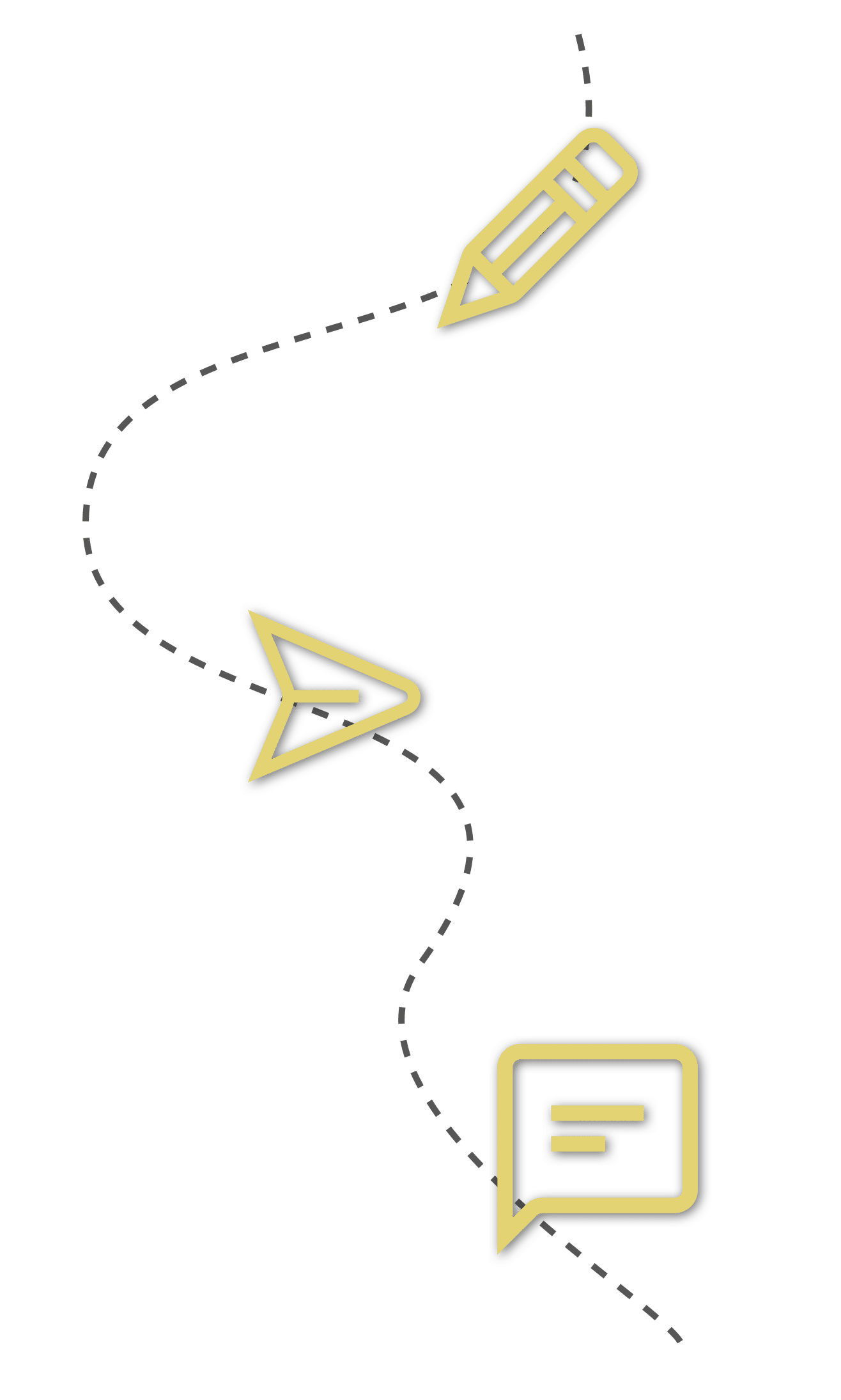 Hiring a new employee can often involve these steps:
   

Planning the hiring process including the timeline, screening, recruitment plan, and interview process.

   

Creating a job description that is detailed and defines the job.

   

Posting and advertising the job online and offline.

   

Recruiting through social media and events.

   

Screening applicants to reduce the applications to relevant candidates.

   

Conducting interviews.

   

Submitting background checks.

   

Making decisions and a job offer.

   

Hiring and onboarding.
Some challenges in hiring employees can include competition, trade secrets being spread around, copyright infringement and invention assignment. Employers should include a covenant not to compete clause in the contract that prevents the employee from setting up a competing business when they leave. A standard employee agreement can protect trade secrets by dictating what can and cannot be disclosed to outsiders. Copyright infringement and invention assignment can be regulated with a contract clause that states that any work the employee creates or invents using the company's resources for the company is owned by the company.
A good contract can help regulate these challenges and save headaches later on down the road. There are many contract templates online including a simple employment contract template for free, a part-time employment contract for free, and temporary employment contract template Google Docs.
Event planners are very busy. For one person, they are responsible for small and large events. Even the smaller events take lots of work and have many steps to go through. Some tasks event planners must complete are:
   

Client consultation to gather requirements

   

Preparing a budget

   

Selecting a date

   

Choosing

the venue

   

Hiring vendors

   

Theming and decorating
Event planners who are planning something bigger than a party (such as a wedding), may need to book speakers and build a website to advertise and promote the event. These large events could include conferences and charity events.
Event planners can set up events for success by using a solid event design contract template. Without an event planner contract document things can go awry. There can be scope creep, there can be last-minute details, and there can be items that go over budget. Using a good private event contract template is recommended. Event planners need to have an event services agreement document in place that states exactly how the whole event will play out. Using an event contract Word template or an event contract template PDF will be a great start.
There are many sources on the internet where business owners can find free contract templates. Some examples of free content contract templates and free sample contract for services agreements that business owners can find on the internet come in many different formats depending on your needs. You can find free business contract template downloads or free contract template Google Docs. There are also many industry-specific samples online, like Free event planner contract Word templates, free construction contract template excel documents, and freelance contract template Google Docs.
There are definitely some downfalls to using these free resources as opposed to using a paid platform for managing your contracts. One of these downfalls is that free resources will require much more editing and customization to fit your project needs. They appeal to many types of projects and will do a good job of providing a basic structure of a contract.
A construction project is different than a WordPress project. There needs to be customization in the contract template. Using a good contract management software can help speed up the process and require less editing.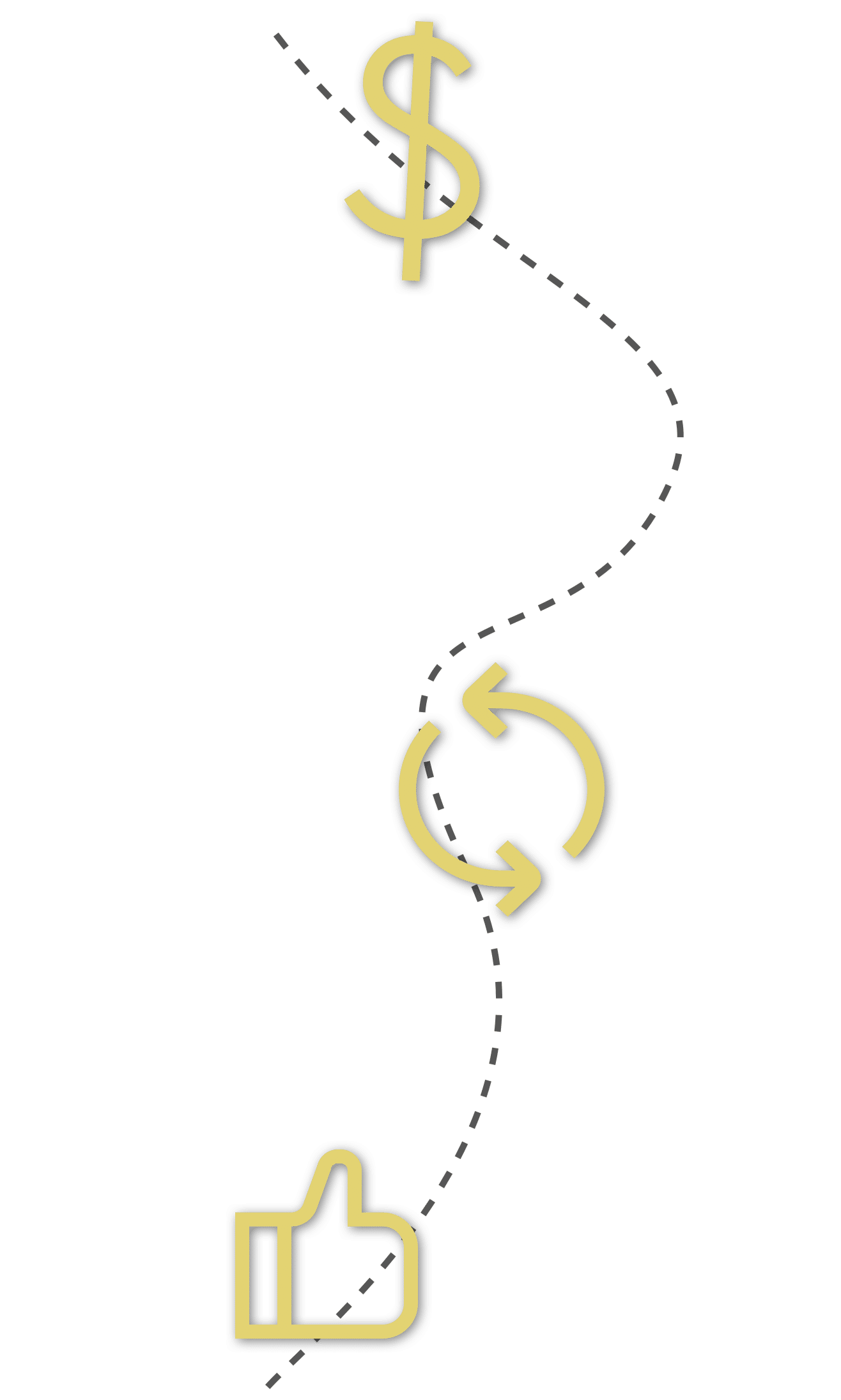 Google Docs Templates Free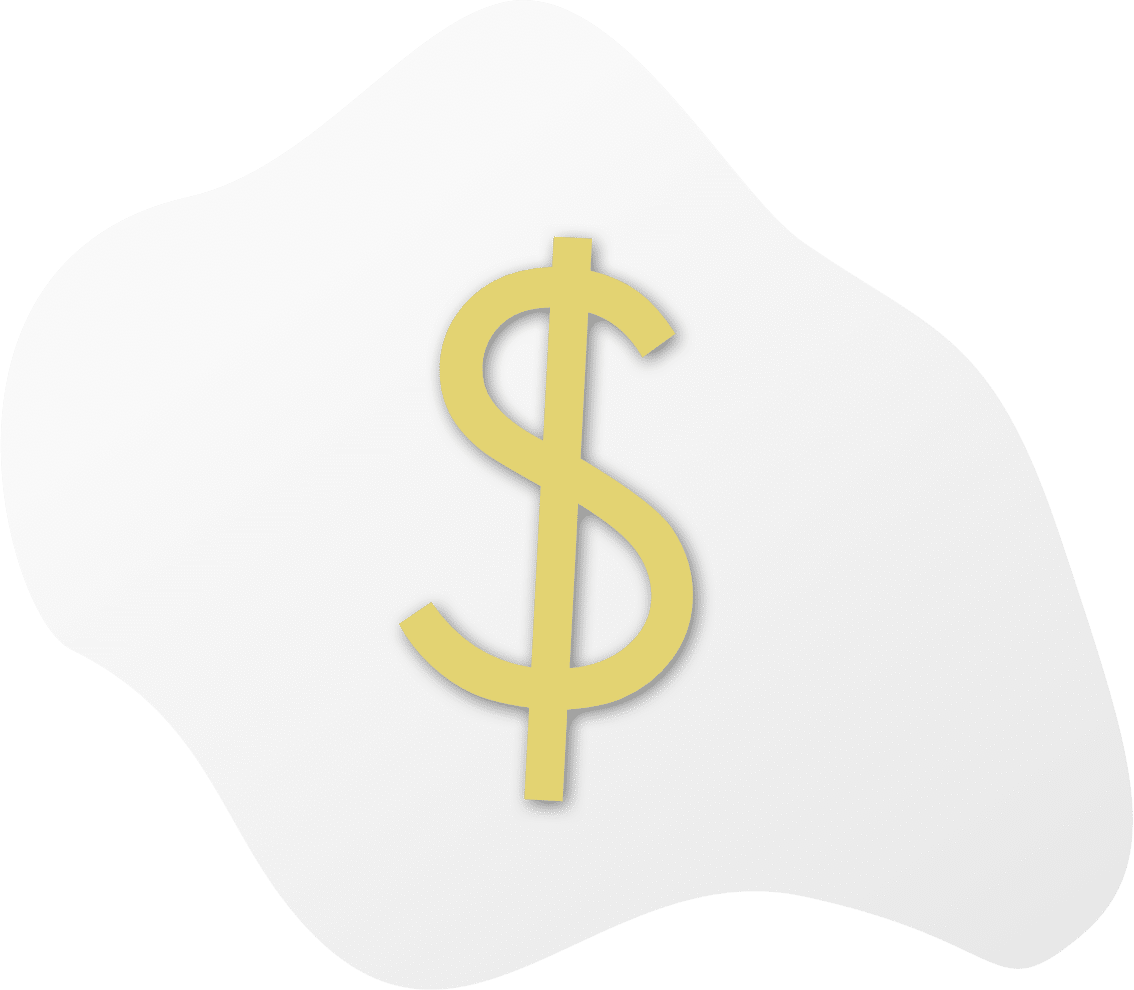 For the past 10 years, Google Docs has become a powerhouse that has been competing with Microsoft Word. It is a great platform for creating documents quickly and efficiently without needing to install software. Users can even create a Google doc instantly just by simply "docs.new" into their address bar in a web browser.
The best thing about Google Docs is its collaboration features. The platform allows users to collaborate with many others and the collaboration happens in real-time.
Google Docs has many templates available for free including a sample contract agreement between two parties. Project planners can also download contract templates and then quickly upload them to Google Docs for editing.
For example, someone could find a medical assistant employment contract template, project contract template, or a service contract template in Google Docs format. Another example is a salon that could easily find a hairdresser's employment contract template free download and then upload it to Google Docs to edit and customize. Really, there are great sample templates in Google Docs format for most industries that will help you get started quickly.
Simple Contract Agreement
It is very easy to over-complicate contracts. businesses may want to include as many sections as possible to protect themselves fully. However, by making their contract too complex they can waste time and effort when things can be simplified into a reasonable contract both parties are willing to agree to.
It's always important to start as simple as possible when creating a new contract. businesses should look for a simple, bare-bones contract template to start building from. Having a simple, basic contract in place gives you the ability to figure out what other clauses need to be included. Planners can achieve this by looking for a simple contract example, simple contract PDF or a simple contract template Google Docs. Also, a great option is to use a service like Proposable to get started right away with a template that is optimized for your industry.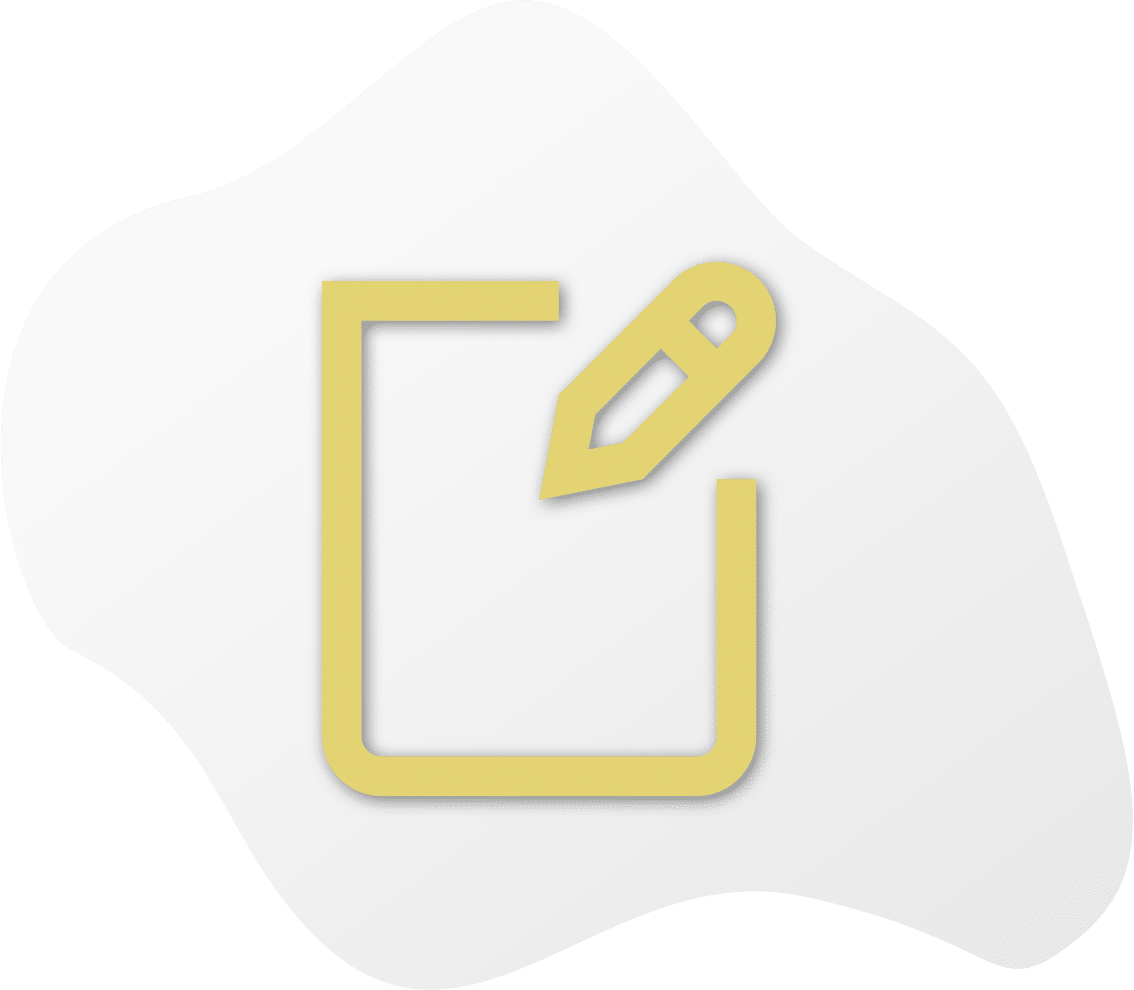 Better Contracts Start Here.