Simple Contract Template
When entering into a new business relationship it's really important to set proper expectations and make sure that you are legally protected. We've taken the guesswork out of creating strong agreements with our free and fillable simple contract template that can quickly be customized to fit your needs. Deliver this contract and get it signed in minutes with built-in eSignatures.
Best proposal software ever! 
I've tried soooo many proposal softwares and I'll never try another one after Proposable. It's so easy to use and it looks good, which all the others don't.
Smart, reliable, and constantly improving.
Proposable just works. I can make visually interesting sales presentations, dynamically insert content, and execute agreements. Proposable powers our entire sales process.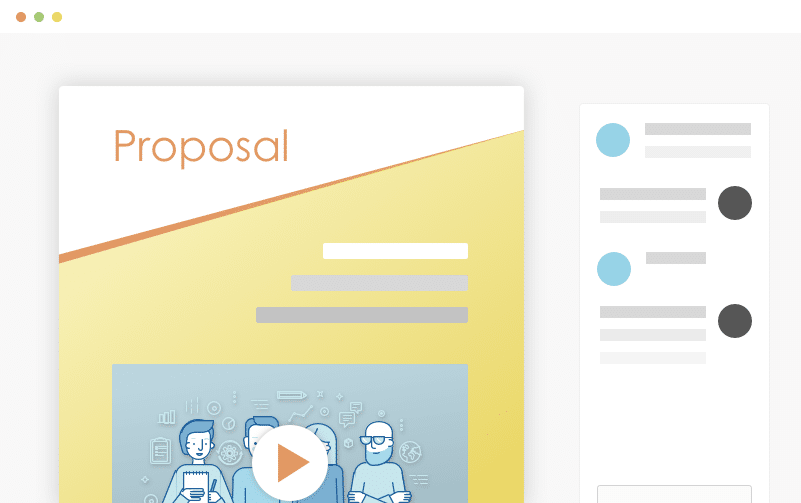 Wow Your Customers
Blow your clients away with a beautiful proposal that stands out above the rest. Add video and rich-media directly into your proposal pages for a more immersive sales presentation that's sure to make an impact.
Set Your Prices
Quickly build quotes, bids, and estimates with our flexible estimate block. With optional line-items, optional quantities, taxes, discounts and more, you can quickly represent your products and services in a polished and readable format. Organize all your products and services in the Pricing Catalog for instant recall.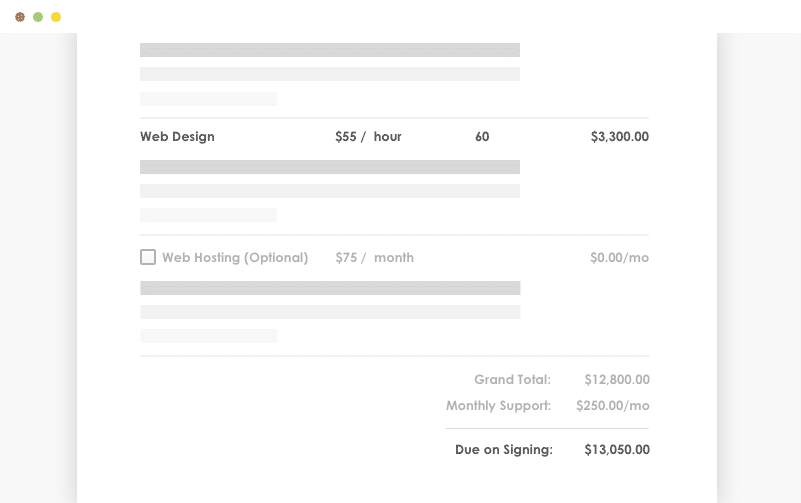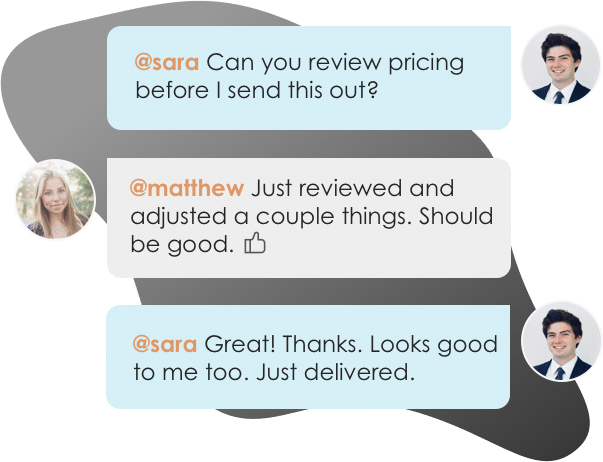 Work With Teammates
Easily collaborate with teammates on proposals. Mention team members to bring them into a proposal, or re-assign ownership when you need to handoff the proposal to another teammate.
Get It Signed
Close the deal faster with integrated e-Signatures. Place signatures, initials, and text field elements throughout your proposal wherever you need prospects to take action and your prospect is guided through a quick acceptance workflow to complete their acceptance. Counter-signing support is also included.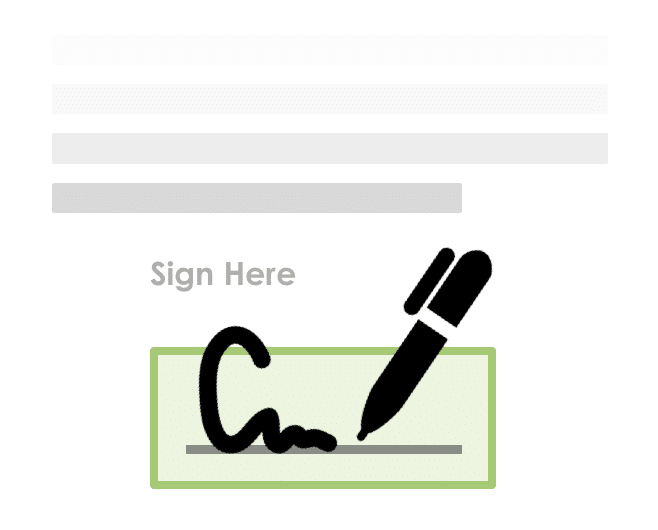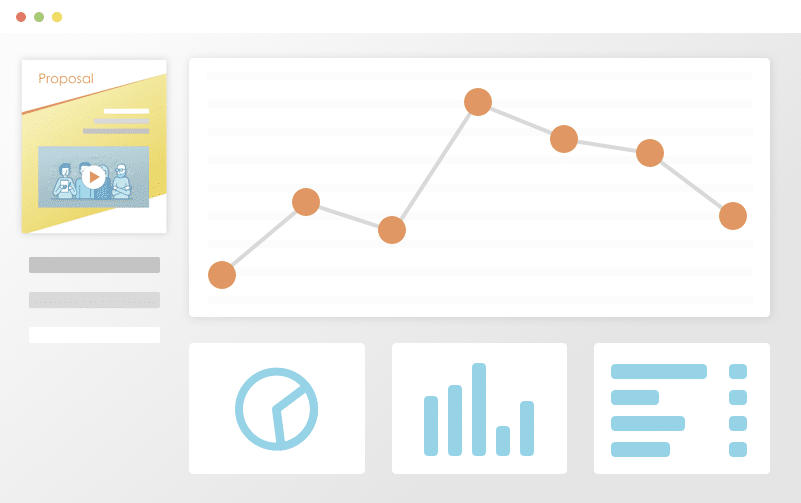 Track Everything
Ever wonder what happens to your proposal after you hit "send"? See detailed analytics and measure how each recipient is interacting with your sales material. Turn on real-time text or email notifications for proposal views and other key events.
Get Your Time Back
Save time and headaches by skipping the painful copy/paste and find & replace on all new proposals for your prospects and customers. Simplify your new proposal workflow to just a few clicks and go from spending hours on customizing new proposals to just minutes.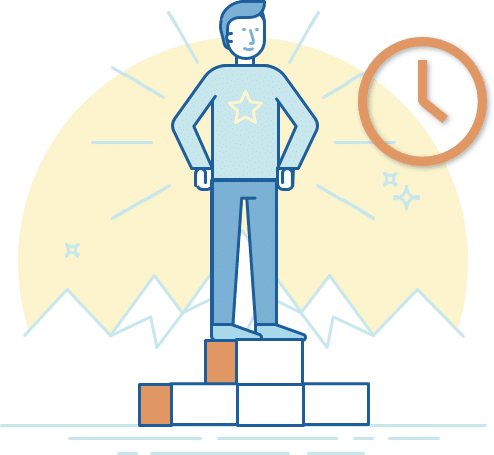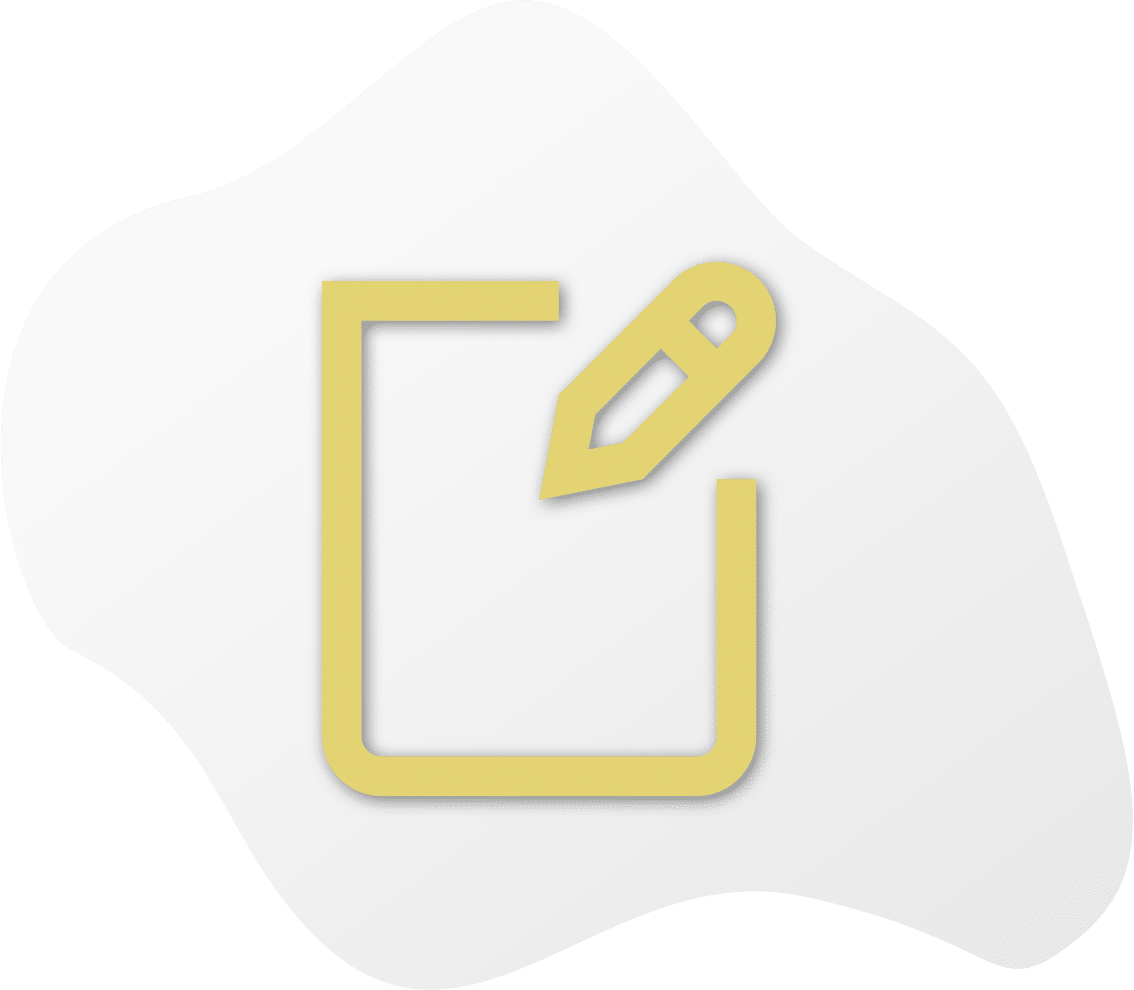 Contracts are an extremely important part of life — both in business and in our personal lives. They have existed in some form or another for hundreds of years, having roots in Ancient Roman and Greek thought.
But what are they?
A contract is either a written or verbal agreement between two parties. They can be bilateral, both parties agree to do something, or unilateral, one party does an act (like pay for an insurance policy) and the other promises to do something in a certain circumstance.
In order to count as a contract, the agreement form must contain these 5 elements:
A legal purpose (a contract hiring someone to do something illegal is unenforceable)

Both parties are in agreement

Both parties are of sound mind

Consideration (each party is bringing something of value to the table)

Genuine assent (neither party commits fraud or forces the other to sign the contract)
Looking for some help drawing up your next contract? We've got your back here at Proposable.com with our extensive selection of agreement contract template PDFs.
You can find a business contract template for many types of businesses, contract language examples, and an agreement letter between two parties in DOC format.
We offer many formats to make it easy for you to choose the one that works best for you. Whether you're looking for a contract sample in Word or a contract sample in PDF format, you can find what you need on our website.
With our templates, it's easy to draw up a professional and binding contract that you can use for your business, or even if you just want to loan money to a friend. Having a contract in place keeps both of you safe and ensures there is no confusion about who is responsible for doing what.
Check out our agreement letter sample in PDF format to get started.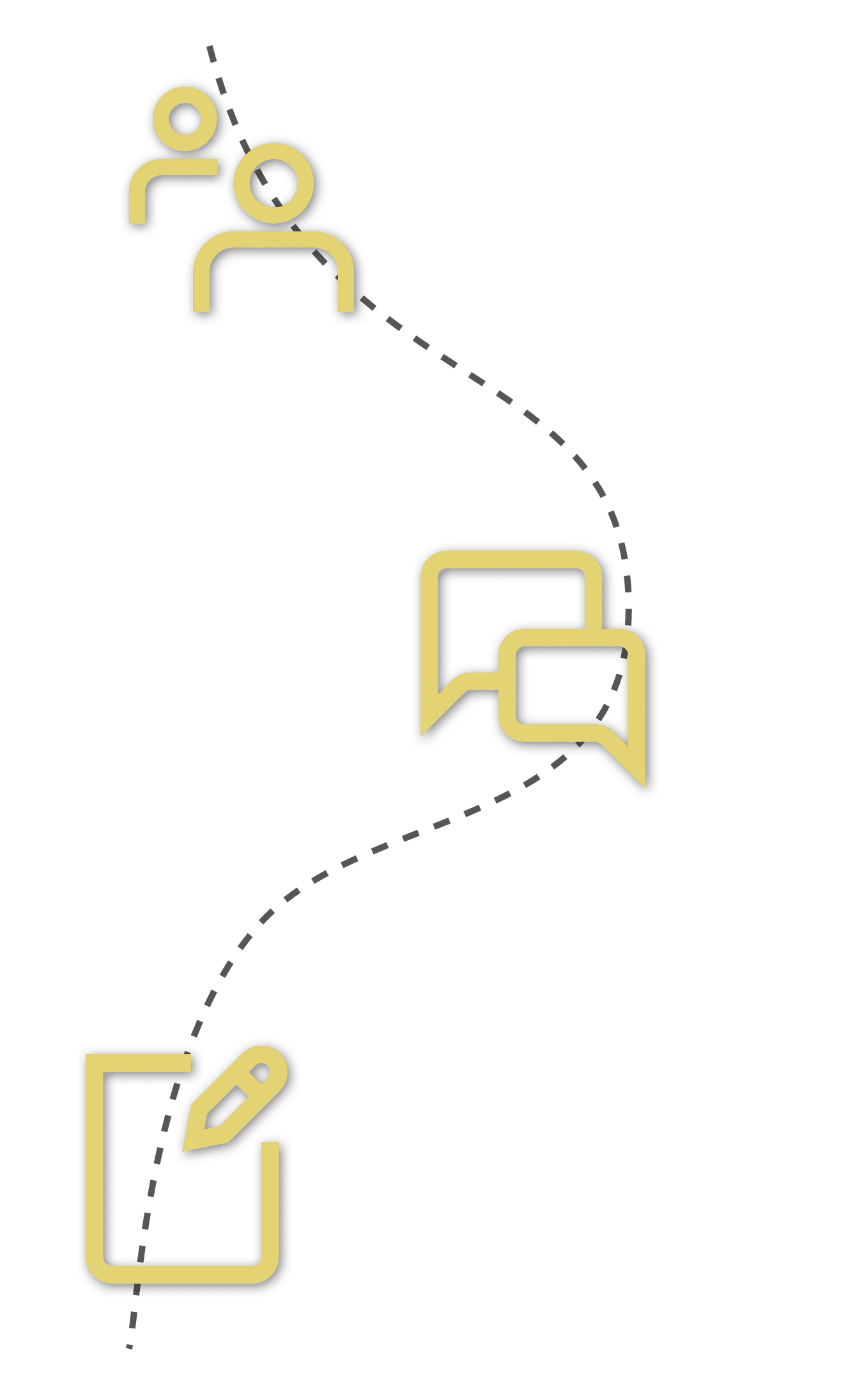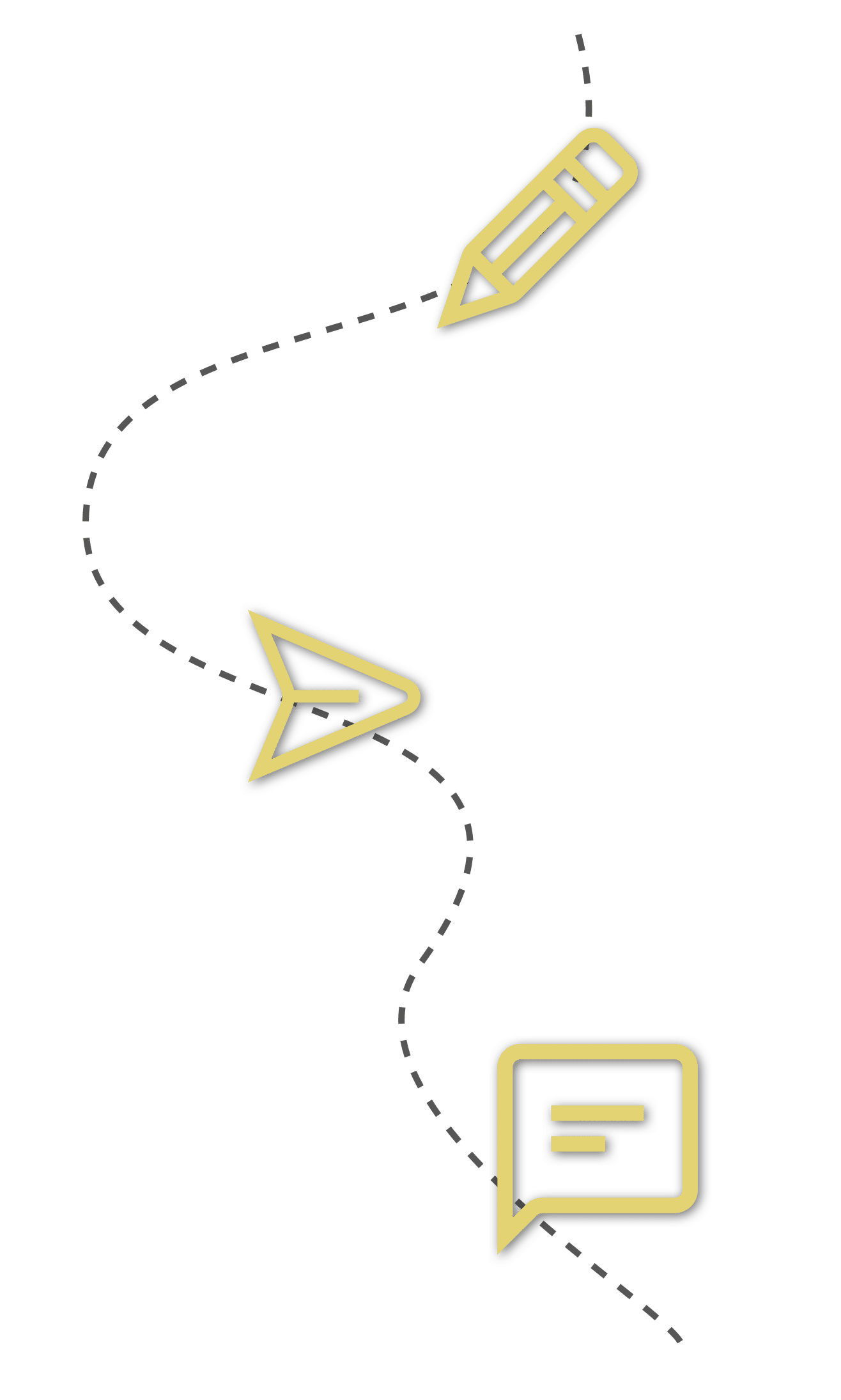 Putting together a contract isn't too difficult. However, there are specific elements that must be included in order for the contract to be considered legally binding. To make it easier, we recommend looking at a simple contract example on Proposable.com to make sure you don't miss anything. Whether you're drawing up a contract for work or creating an agreement between two parties for money, it's always best to have a solid contract in place. This protects both parties in case there is any trouble.
After you sit down and look at a detailed project contract template or a sample contract agreement between two parties in PDF, you might wonder if the paperwork is necessary. After all, back in the day people just shook hands to signify they were promising to do something.
Technically, verbal contracts are legally binding. The trouble is, without written proof, they are very difficult to prove in court. Thus, if you want to protect yourself from any shenanigans, particularly if there is a lot at stake, you should insist on a written contract.
When creating your contract online, beware of fake contract makers. You want to ensure that your contract is written correctly and, thus, legally binding. Otherwise, if the other party defaults on their promises, you won't have much legal recourse to remedy the situation.
On Proposable.com you can find specific examples of contracts that will apply to your particular situation. We offer many formats and contract types. For example, you can find a lease agreement template in Google Docs, a PAGES contract template, or a sample agreement between two parties in PDF form.
We make it easy to protect yourself when entering into an agreement with someone, whether it be for a personal or business reason.
Service Contract Template
A popular type of contract is a service contract. In this type of contract, one party agrees to pay a sum of money, while the other party agrees to perform a service. This money may be paid before or after the service is performed. Sometimes, a deposit is paid before and the rest of the money due is paid when the services are finished.
For example, a cleaning company will sign a client service agreement with their customers. They agree to provide thorough cleaning services and the client agrees to pay a certain sum of money at certain times.
As another example, a wedding photographer will use a professional service agreement with their clients. The clients agree to pay a sum of money, the photographer documents their event and delivers the agreed-upon number of images afterward.
What happens if one of the parties breaches a simple professional services agreement or any type of contract? That is, they don't hold up their end of the bargain.
The first steps are usually informal attempts to resolve the issue, i.e. pointing out the mistake and seeing if the guilty party will correct it, etc. If these attempts fail, it can progress to a lawsuit.
If you send out a lot of contracts, having a robust service contract template, delivery service contract template, or b2b service agreement template is vital. Check out Proposable's excellent service contract template. Not only will you save yourself a lot of time but also a lot of headaches.
For more ideas check out our free sample contract for services agreement, a contract template in DOC, Google Docs or PDF formats, and our sample service agreement letter.
This is an area where you don't want to skimp when setting up your business.
Simple Contractor Agreement
Contractors, so-called because they work on a contract basis, obviously use a lot of contract agreement letters in their work. These can be building professionals or freelancers. Businesses and individuals alike hire contractors to do a variety of tasks all the time.
Contractors are typically hired when a company needs to do a one-time or very specific type of task. Instead of hiring another employee for short-term work, they hire contractors. This happens often when retail stores hire seasonal workers during the holiday season.
Increasingly, professionals are choosing to work for themselves and offer their services on a contract basis rather than work for a specific company. This also benefits the company as they may not always need those particular services so hiring a dedicated employee isn't in their best interest.
If you work as a contractor, a solid contract is a must to protect yourself. Your livelihood quite literally depends on it. Take a look at the free printable contracts for contractors we have here on Proposable.com. Whether you need a simple contractor agreement or a construction contract template in Google Docs, we have a binding contract template that will work for you.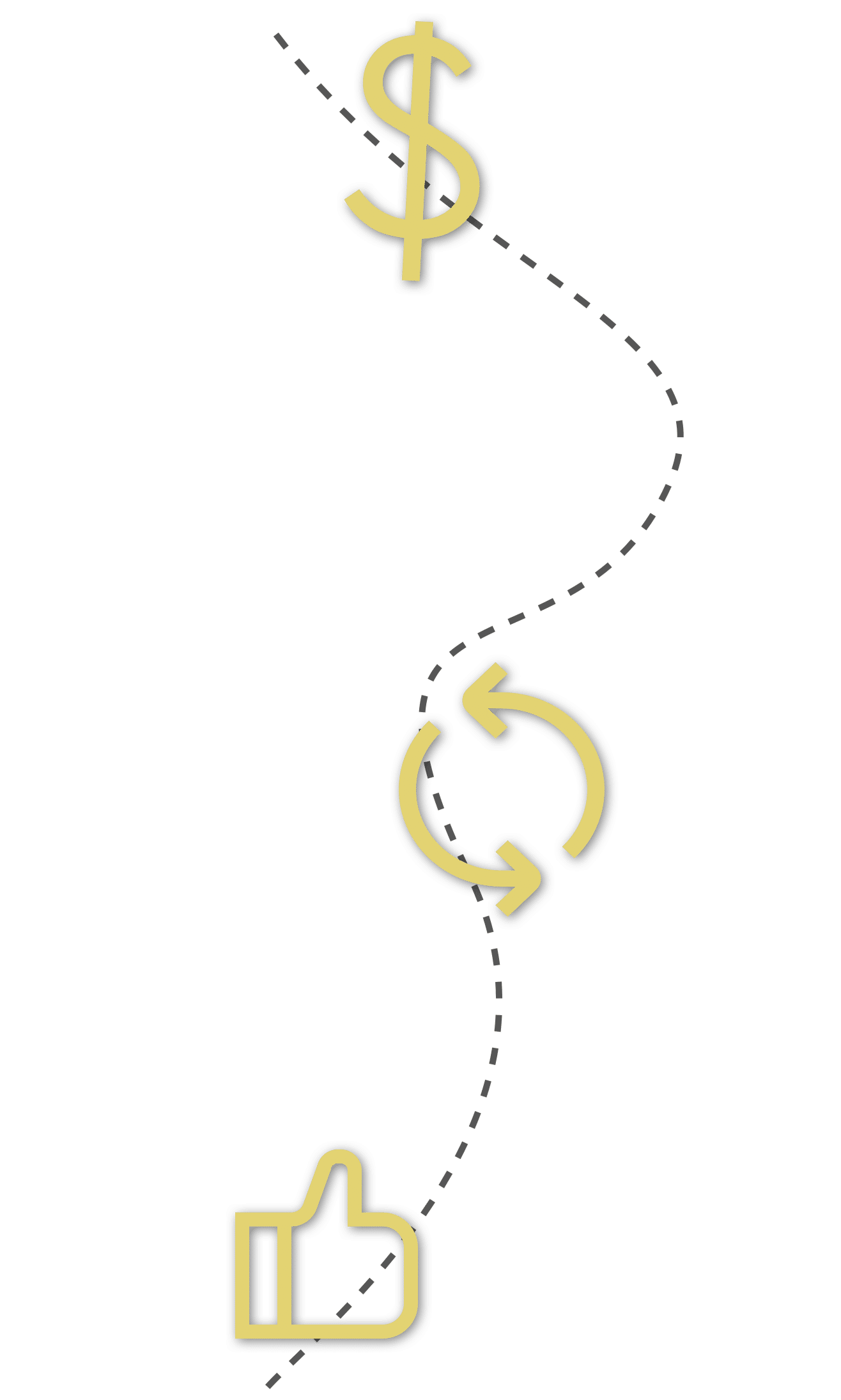 Simple Event Contract Template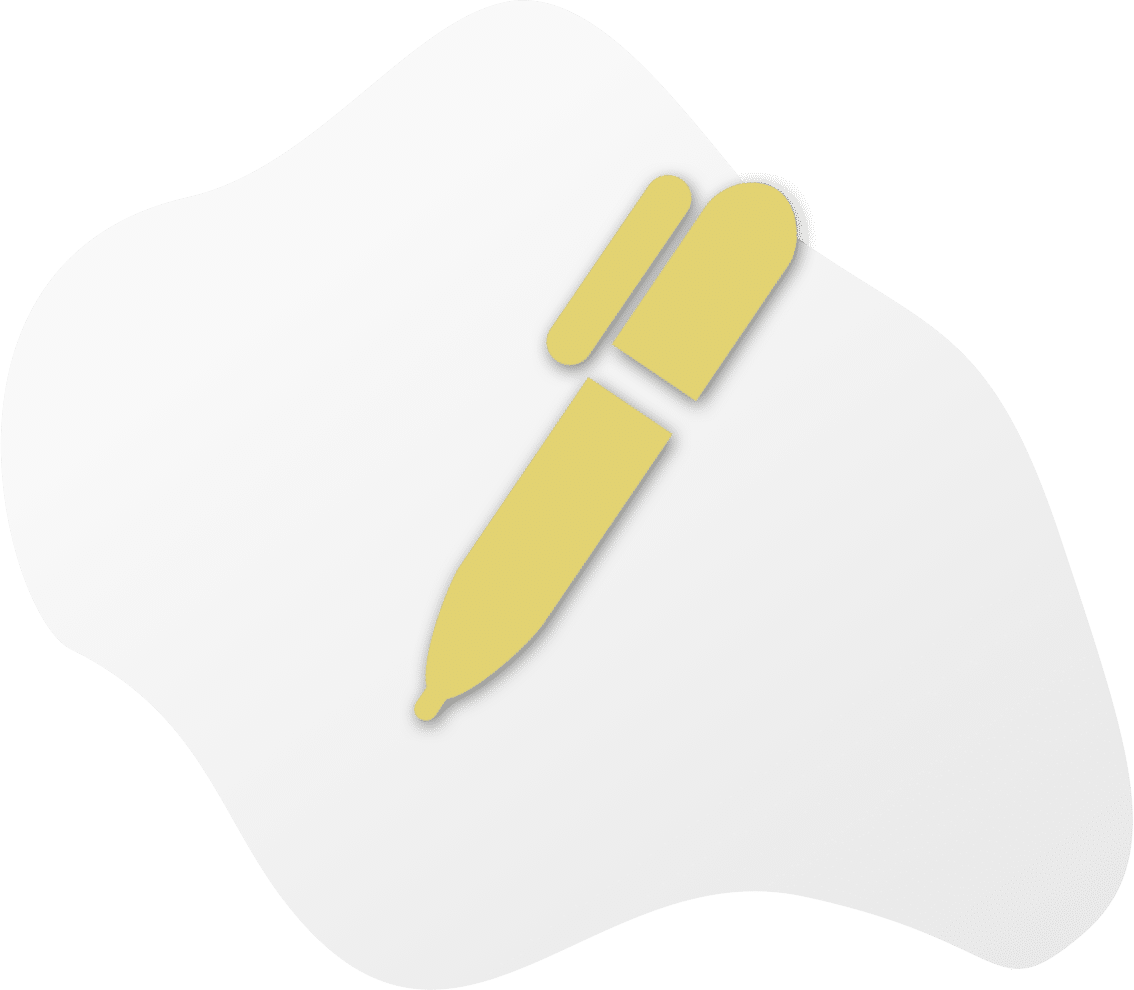 Another common type of contract is the simple event contract. Vendors such as catering services, photographers, DJs, cake decorators, florists, and more offer their services on a contract basis for a specific event. The event can be anything from a corporate luncheon to a wedding to a charity fundraiser event.
Regardless of the type of event, event contractors should always have a solid contract in place and carry liability insurance. Anything can happen at an event and having insurance protects them in the event that the client decides to sue them.
To make it easy, on Proposable.com you can find a simple event contract template, an event hosting contract, or an event services agreement. For more specific information you can also find a day of event coordinator contract or event planner contracts and fees.
Whatever type of contract you need to protect yourself, you can find it on Proposable.com. We're in the business of making the paperwork easy so you can focus on your business and not have to worry about the paperwork so much.
Start browsing our extensive collection of contract templates today!
Edit & deliver this template.