Proposal Templates
Get Started with a free proposal template & start winning more deals right away.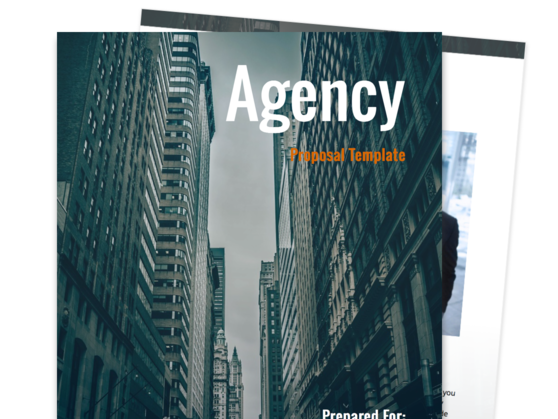 Agencies require a polished proposal that reflect the quality of services they provide. With this free agency proposal template, you will convey professionalism and quality.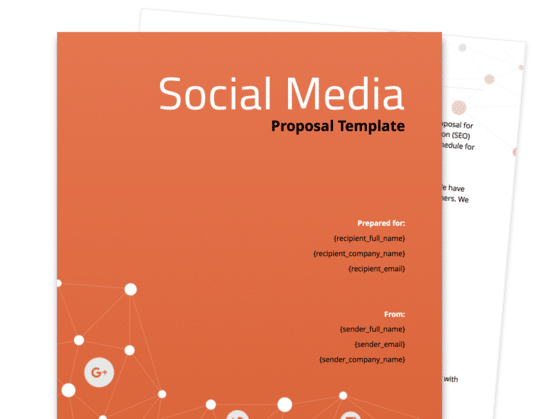 Show prospects your professional brand with our Social Media Proposal. No matter what marketing services you offer, our polished template gives you the foundation you need to increase your business and land more customers.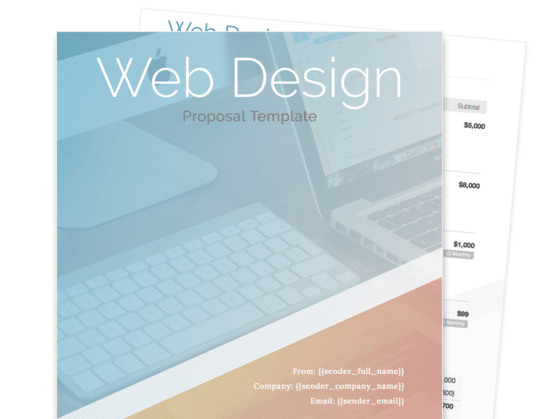 Save time with this Web Design Proposal Template and represent your brand well. This template includes description of services, pricing, and a web design agreement.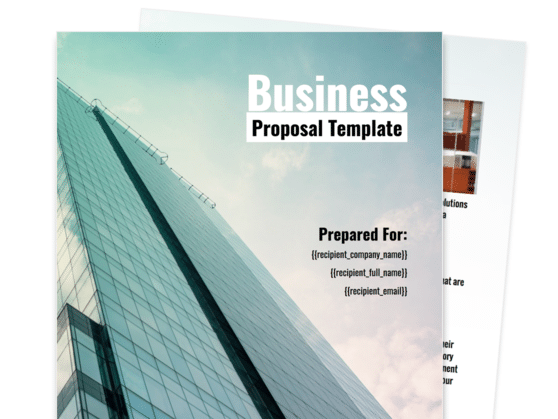 A polished business proposal is critical to generating new business for your company. Its important to include the sections that will help your prospects see why your company is the right choice for them.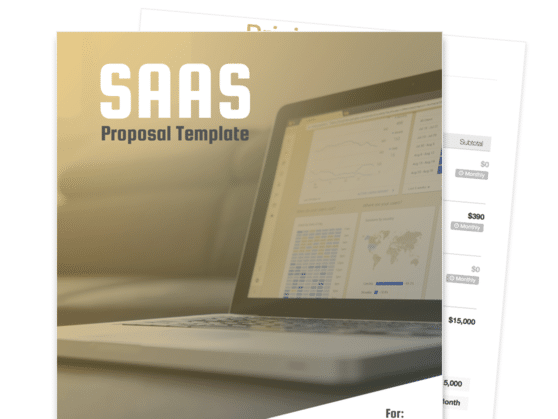 Selling a SaaS product isn't easy, but this SaaS proposal template takes the guesswork out of presenting a polished proposal and estimate to your prospects.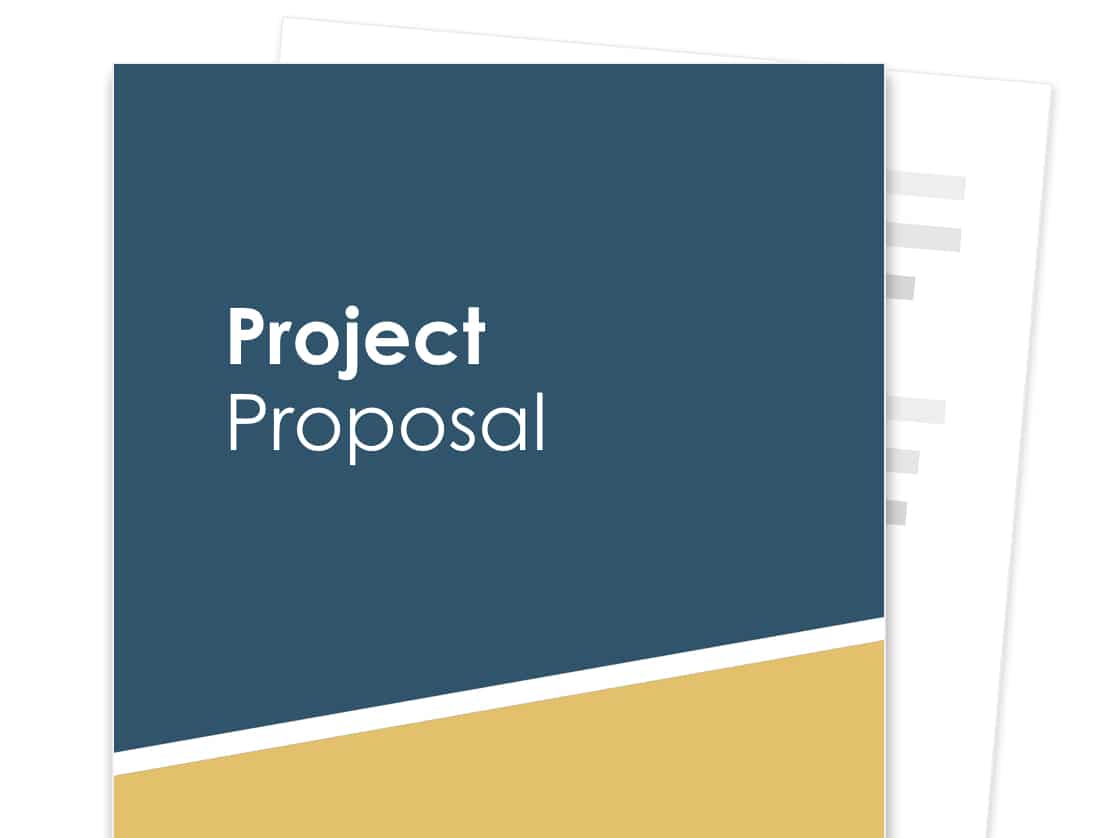 Every successful project starts with a solid project outline and proposal. Kickstart your project with this customizable project proposal.
Marketing is a constantly changing industry with new opportunities around every corner. With this polished Marketing Proposal, you'll have a head start and win those deals over your competitors.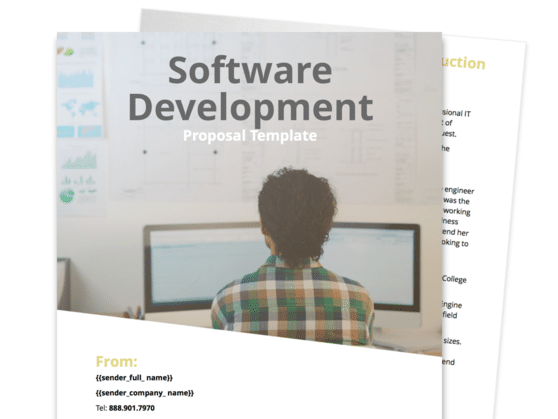 Building software has more than just timelines. Be clear about your requirements, include an accurate quote, keep technologies clear and concise with this solid Software Development Proposal.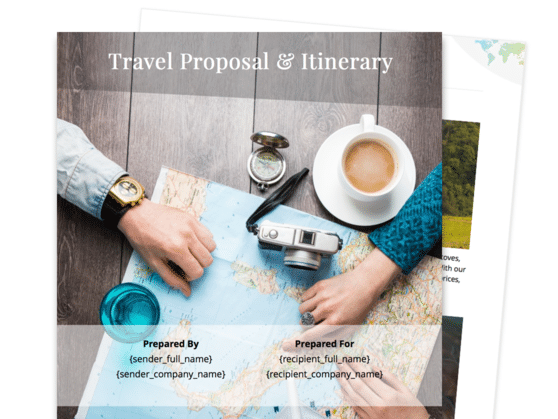 Whether you're a Tour Operator or Travel Agent, this elegant travel proposal can be used as a proposal or itinerary. Engage your potential travelers with picturesque destination photos and video that highlight your offering.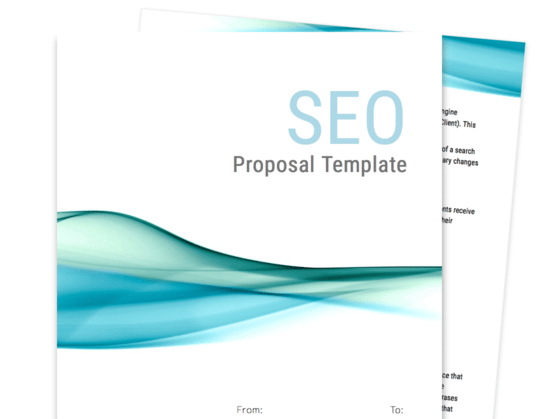 Getting your customers to rank higher on Google, Yahoo! and Bing is crucial, but you have to get them as a customer first. With our SEO Proposal Template, you'll beat out the competition by showing examples of happy customers, video testimonials and more.
This cleaning proposal template is perfect for both commercial and residential cleaning companies. This will help you present your offering in a professional and concise way.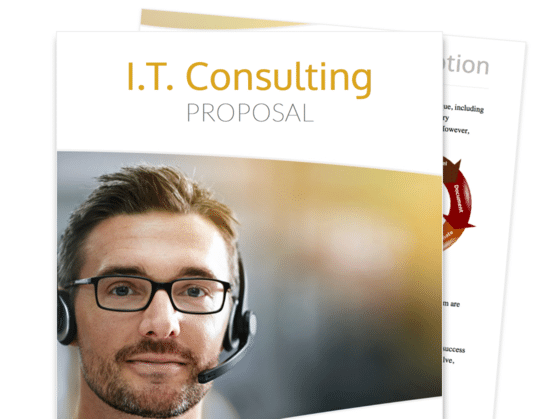 No matter what consulting services you are offering, this consulting proposal will give you a solid foundation to pitch your company, services, pricing, and then close the deal quickly with built-in e-Signatures.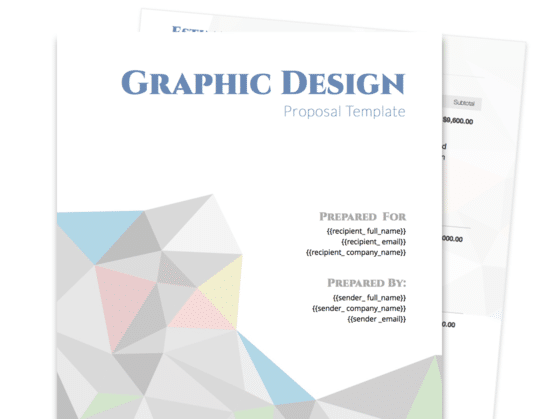 As a Graphic Designer, showing your customers your design work is the best way to land a customer. With this creative design sales proposal and estimate, you can display some of your best work and land new clients faster.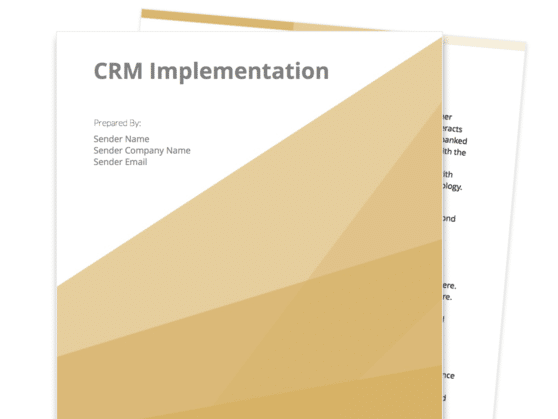 Implementation Services for CRMs are a popular topic within organizations in order to keep up with competition. Be sure to have a professional looking proposal when approaching prospects. Include videos, specs and more to make your proposals more engaging.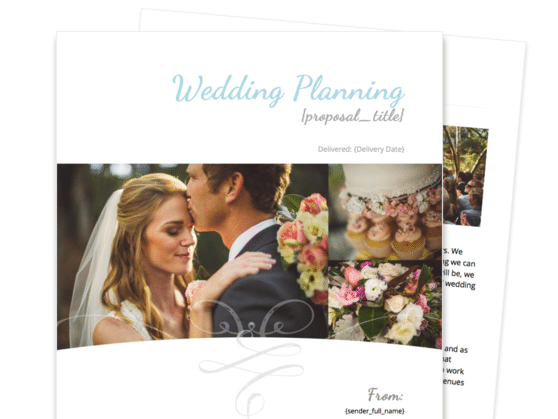 Planning a once in a lifetime event is important for both you and your clients. Impress your new prospects with this elegant and detailed wedding planner proposal template.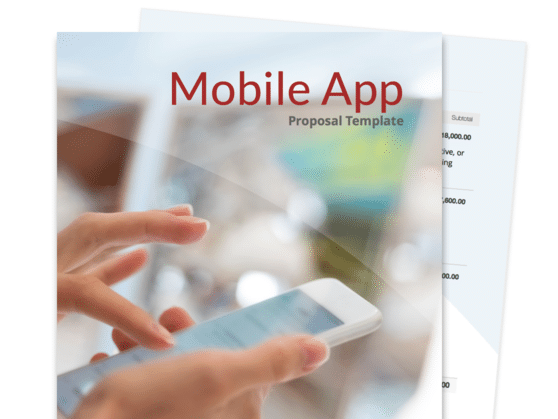 With the growing need for Mobile App Developers, it's key to stay on top of the competition. This App proposal template will help you do just that by delivering an effective and professional proposal.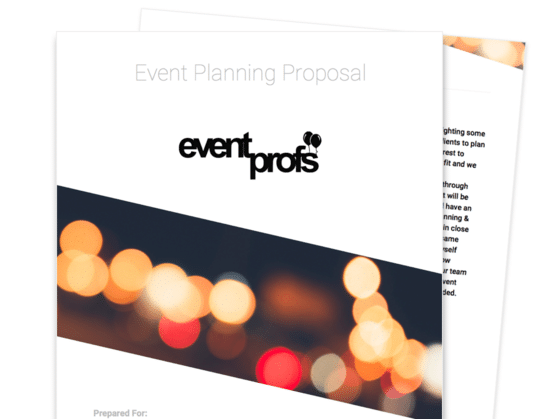 First impressions are crucial when trying to close a new event planning customer. Provide an interactive Event Planner Sales Proposal to your customers to show your professionalism. Include amazing photos and videos of past events inside of your proposal.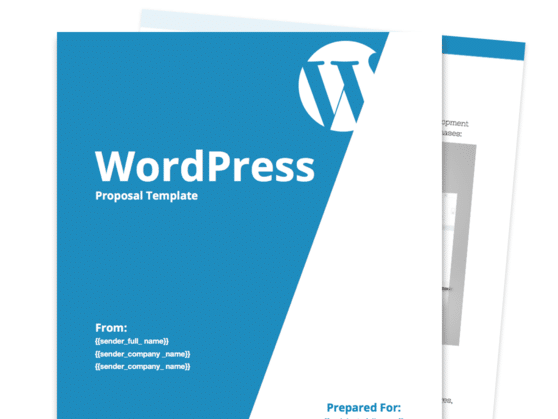 With popular CMS systems such as WordPress, Joomla, Drupal and many many more, you'll need to match your design skills with an elegant proposal such as this one. With just a click of a button, you can send your proposal for viewing while tracking the clients interest with our analytics.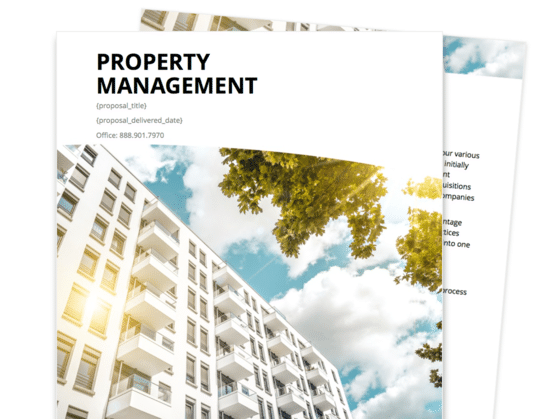 Much like real estate, Property Management requires a high level of detail and professionalism. With this Property Management Proposal template, you'll stand out from the competition.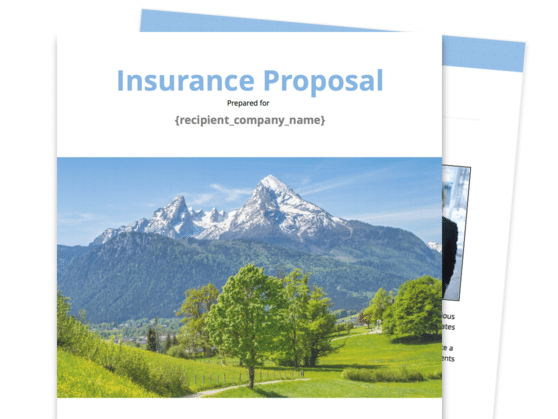 Whether it's Life, Car, Home or Health Insurance, this versatile Insurance proposal template will do the job just right. Track which insurance plans your client is interested in. Allow them to pick from a menu of services with Optional Line-items.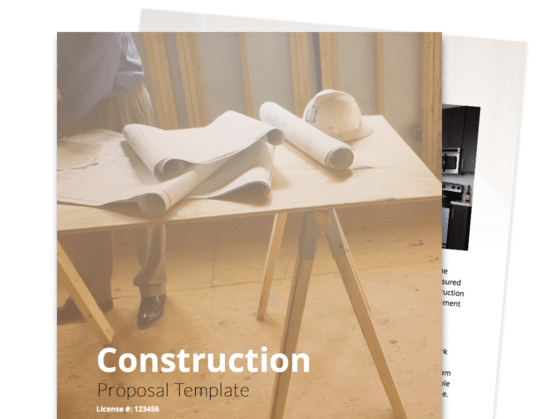 This Construction Proposal template will help you get up and running quickly by including important sections win the next bid. Whether you do commercial or residential construction, this is the perfect template to both impress your client and quickly close the deal.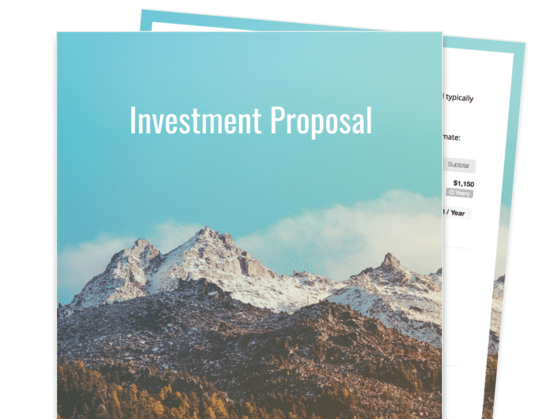 Need a polished way to pitch your financial services to your potential clients? Our investment proposal template gives you the tools you need to explain your offering and fees.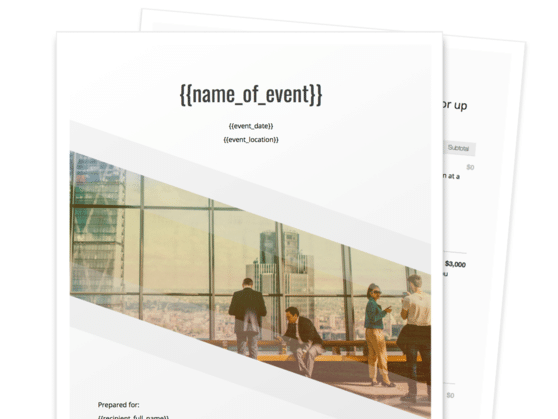 Getting sponsorships done and signed for your event can be a real challenge. Deliver a sponsorship proposal you can be proud of by starting with this sponsorship proposal template.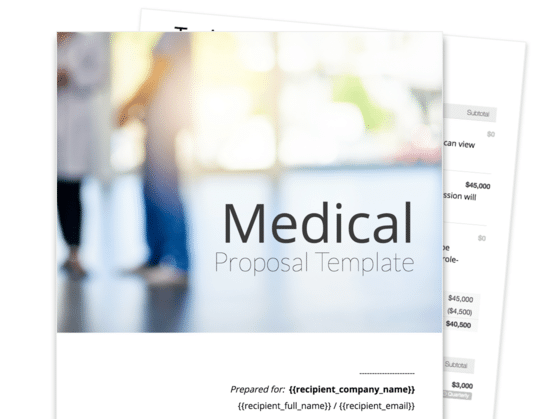 Save time and represent your medical product or service well with this flexible medical proposal template. This template includes a cover page, introduction, description of services, and pricing estimate sections.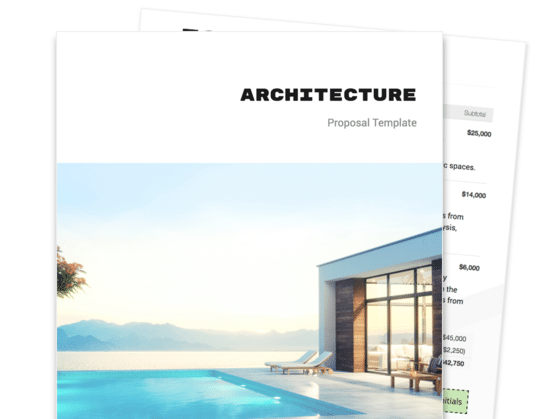 Save time and represent your firm well with this Architecture Proposal Template. This template includes a cover page, introduction, description of services, estimate, and signature page sections.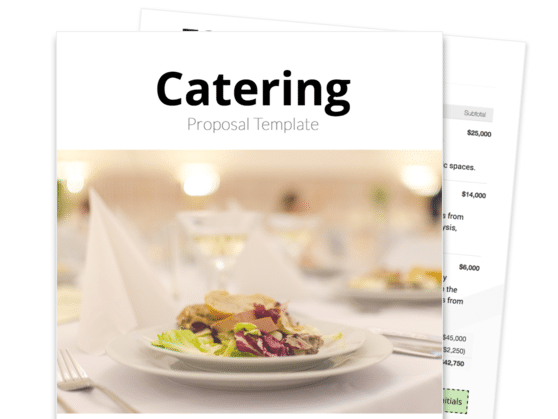 If you're a catering professional and you're tired of writing proposals and quotes, look no further than this professional catering proposal template to get you started.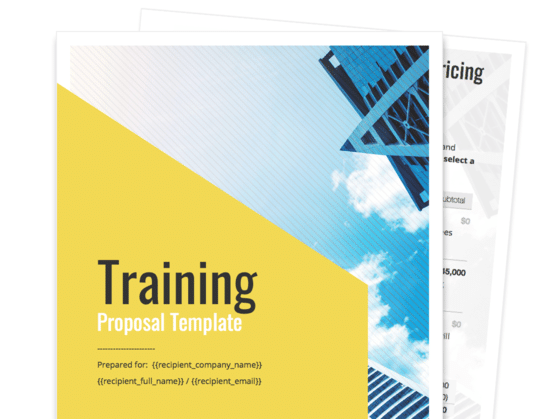 Pitch your training services in style with this well-crafted training proposal template while outlining your training program details, pricing, and terms.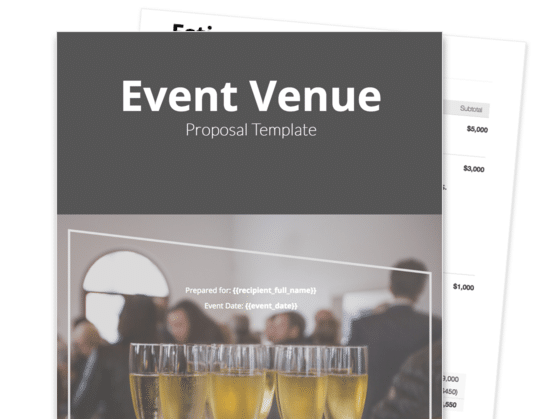 If you manage a venue and you're tired of sending proposals and estimates, look no further than this automated and polished event venue proposal template.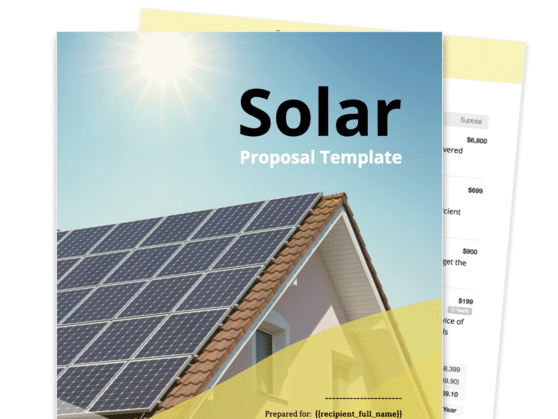 Every great solar company should be sending great proposals out to their prospects. With this polished solar proposal template, you can introduce your company, educate your customer about the process, and quickly configure your solar estimate.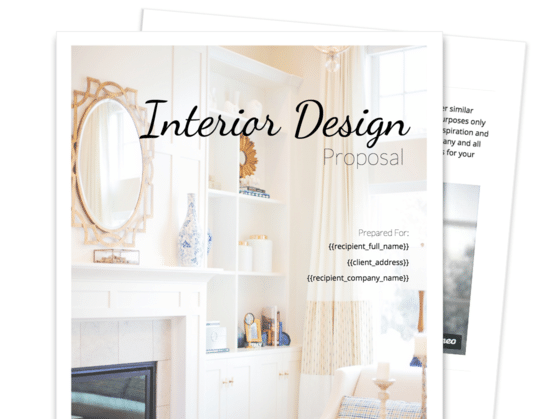 If you offer interior design services and you're tired of sending estimates and proposals, look no further than this automated and fillable interior design proposal template.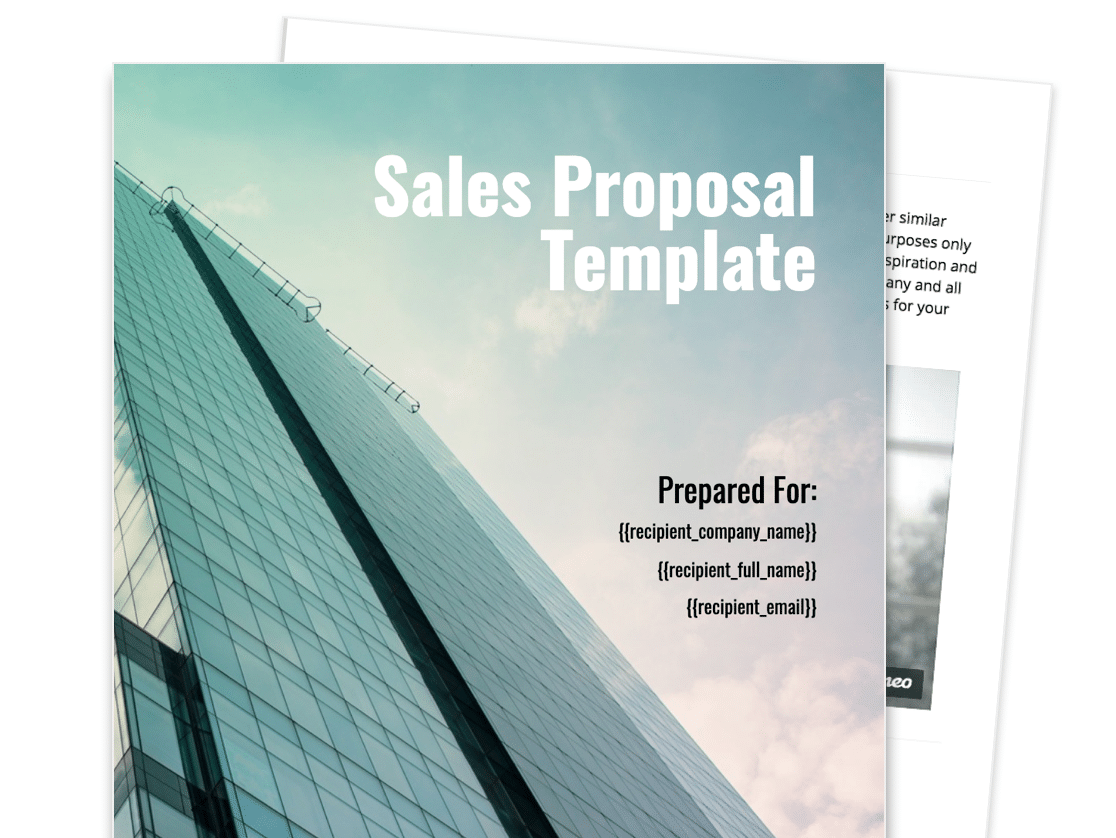 The sales process is hard enough – make your life easier by starting with a professional sales proposal template you can be proud of. Describe your products & services, set your prices, and hit deliver.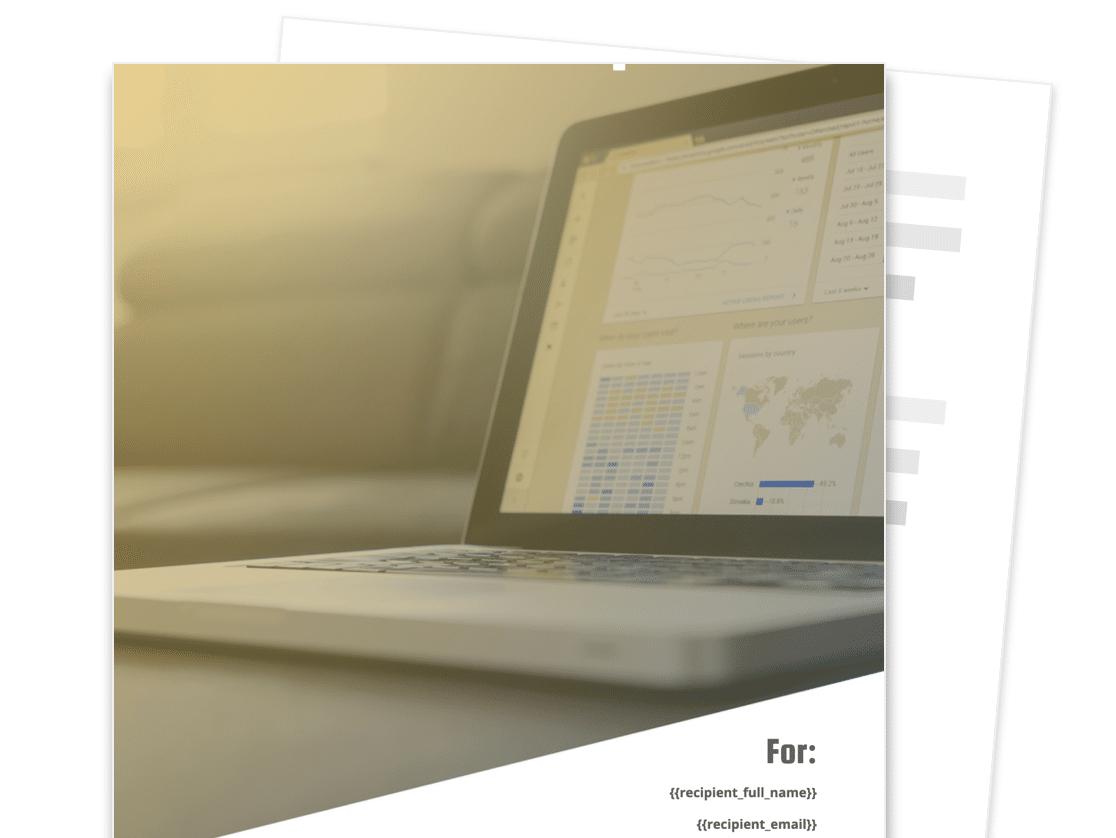 Selling a software product isn't easy, but this dynamic software proposal template takes the guesswork out of presenting a polished proposal and estimate to your prospects. Create, deliver, and track in minutes!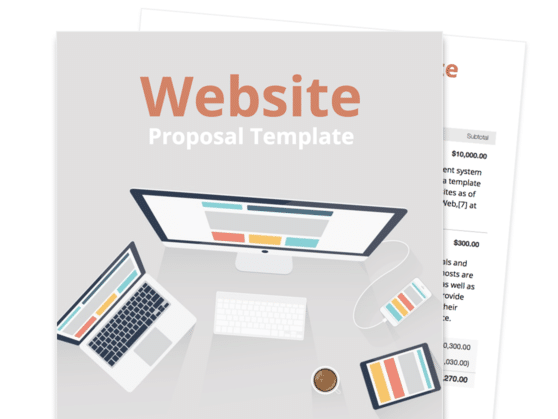 Writing a website proposal template takes both time and a keen eye to detail. This template gets you started right by providing detailed information around building and proposing a professional website.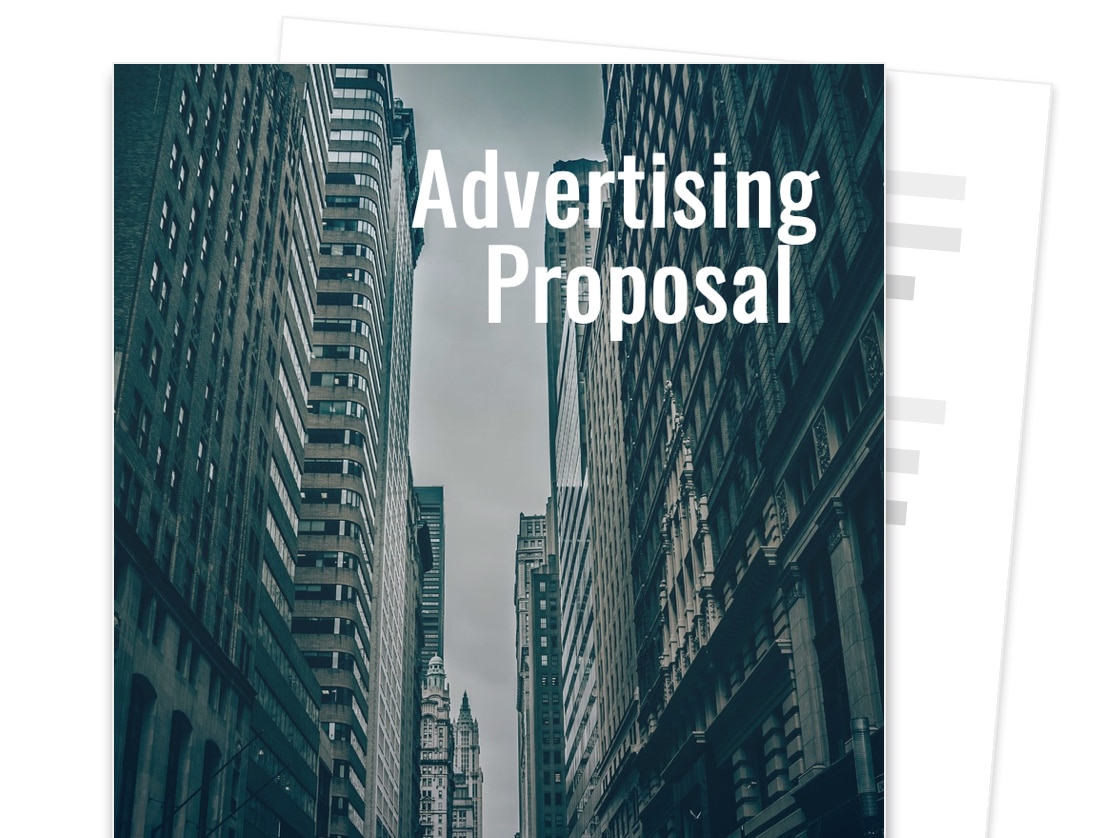 Selling your advertising services can be a challenge, so we've made it simple with a polished advertising proposal that you can customize and use under your own brand.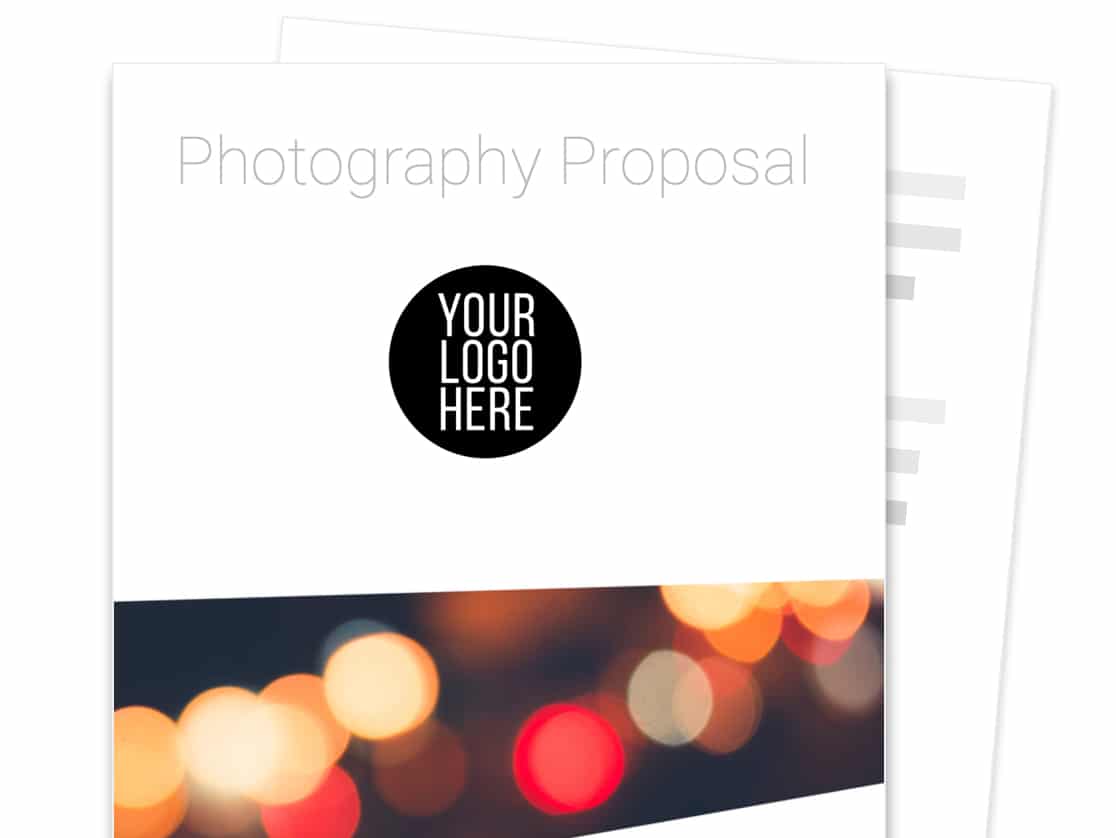 Photography can be a competitive industry, that's why we've created a polished photography proposal template you can use for your business. Edit & deliver now!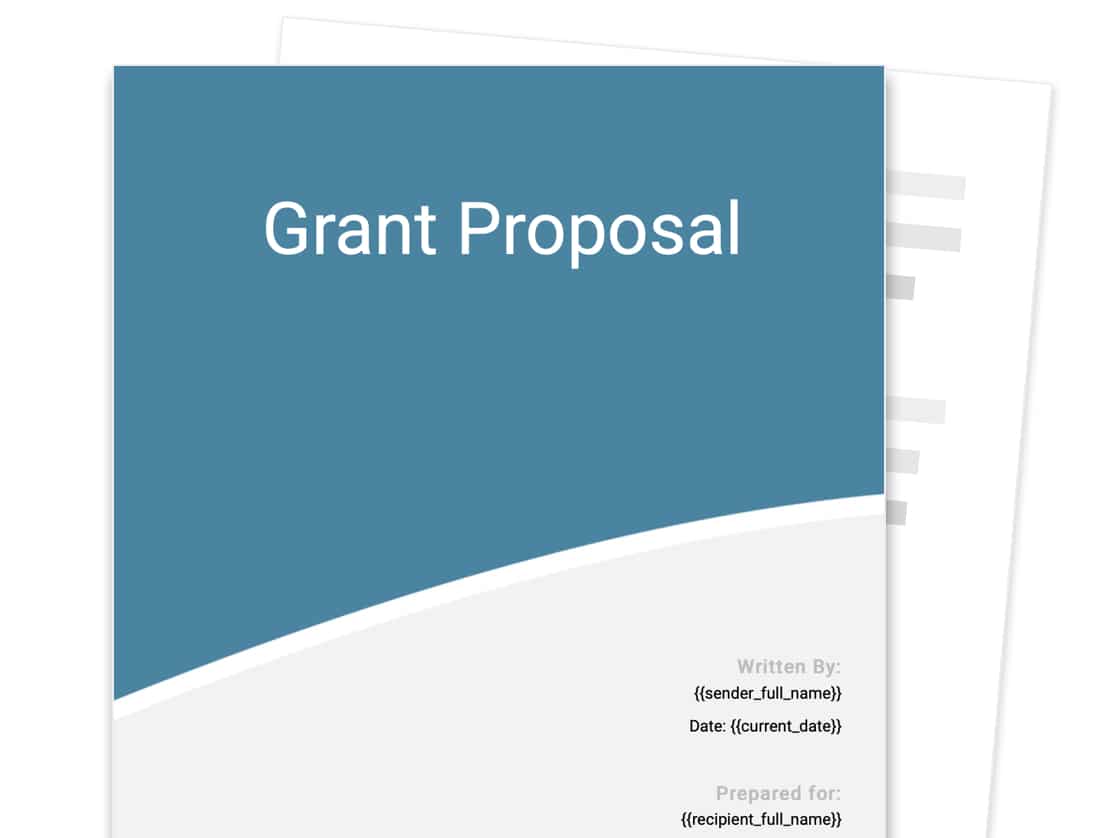 We know it's tough to secure funding for your project. That's why we're offering a free grant proposal template to get your funding across the finish line! Edit & deliver now.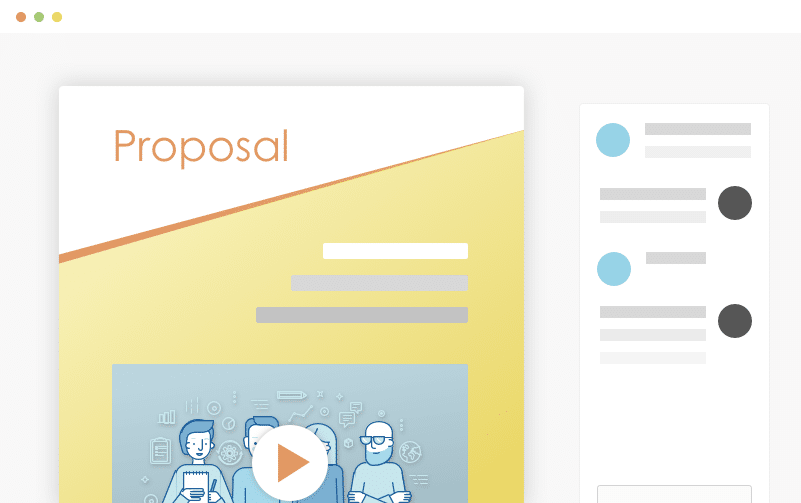 Wow Your Customers
Blow your clients away with a beautiful proposal template that stands out above the rest. Add video and rich-media directly into your proposal pages for a more immersive sales presentation that's sure to make an impact.
Set Your Prices
Quickly build quotes, bids, and estimates with our flexible estimate block. With optional line-items, optional quantities, taxes, discounts and more, you can quickly represent your products and services in a polished and readable format. Organize all your products and services in the Pricing Catalog for instant recall.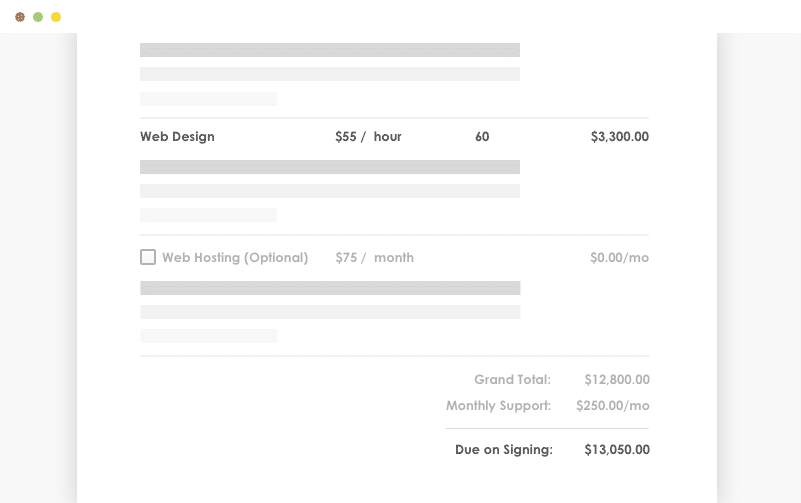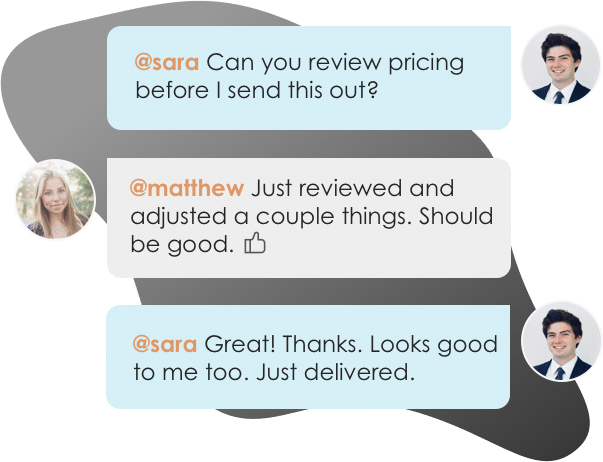 Work With Teammates
Easily collaborate with teammates on proposals. Mention team members to bring them into a proposal, or re-assign ownership when you need to handoff the proposal to another teammate.
Get It Signed
Close the deal faster with integrated e-Signatures. Place signatures, initials, and text field elements throughout your proposal template wherever you need prospects to take action and your prospect is guided through a quick acceptance workflow to complete their acceptance. Counter-signing support is also included.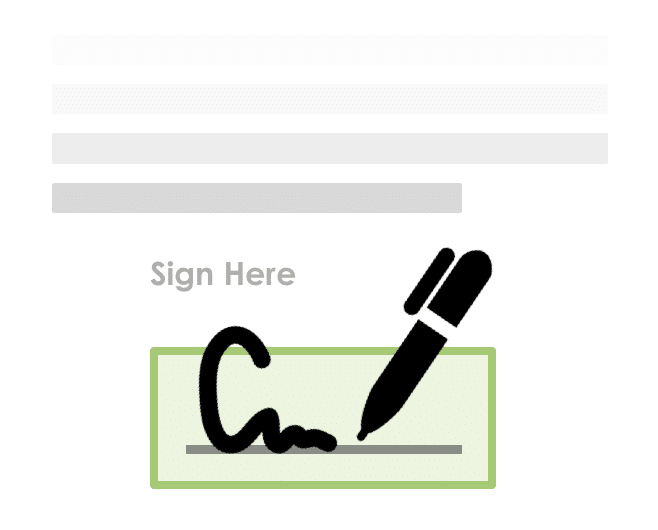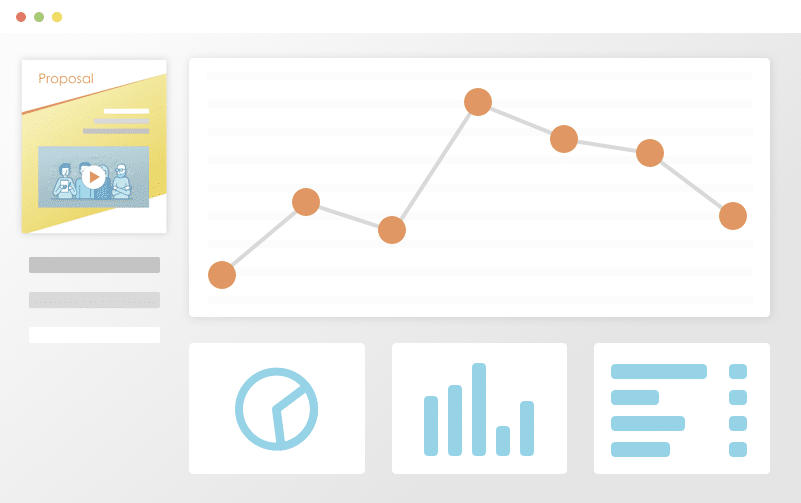 Track Everything
Ever wonder what happens to your proposal after you hit "send"? See detailed analytics and measure how each recipient is interacting with your proposal. Turn on real-time text or email notifications for proposal views and other key events.
Get Your Time Back
Save time and headaches by skipping the painful copy/paste and find & replace on all new proposals for your prospects and customers. Simplify your new proposal workflow to just a few clicks and go from spending hours on customizing new proposals to just minutes using painless proposal software.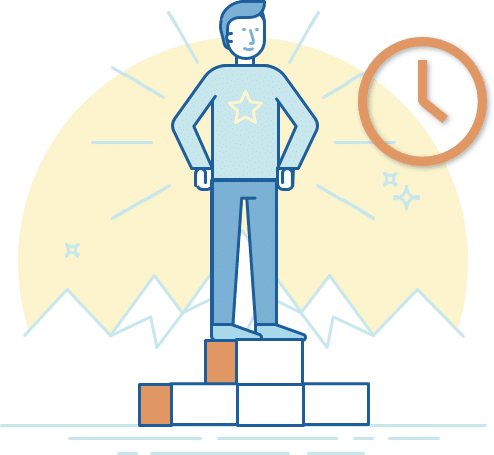 Though most people dread the proposal stage of the sales process, it's a critical exercise that any successful business needs to master. And, with the right tools, creating and delivering proposals can actually be enjoyable when you start with a rock solid proposal template that you're proud of. Winning new business often starts with a value proposition that clearly outlines your particular solution to your prospect's problem and demonstrates that your business is the best choice for the job. Having a well-crafted sales proposal template will immediately cut your proposal time in half and set you up for success in winning more deals. 
No matter what industry you are in, you can find a great template that will get you started quickly. Designers should look for a design proposal template, service providers should look for a service proposal template, and software developers should look for a software project proposal template and find great options available.
Construction Proposal Template
Those in the construction industry know that winning jobs over competitors is a tough task and your goal should always be to present the best construction proposal that you possibly can. If you are trying to stand out above your competing companies, you have most likely looked at the available options, like a building construction proposal template, or a free printable construction proposal template that you can find online. The problem with these free resources is that they don't address the entire construction proposal process, from creating the proposal, to presenting your bid, to delivering and tracking your proposal, and finally to getting it eSigned by your prospective customer.
Moving your construction template from Excel or Word to a flexible web-based format has many advantages. For example, you will turn your proposal into a more simple construction proposal template that can be viewed easily from the web on any device, rather than forcing your prospect to download it in Word or Excel format. Also, with a web-based construction proposal template, you'll be able to track everything your prospect does from the first time they open it, to when they comment or sign, giving you more tools and insight throughout the construction proposal process.
Consulting Proposal Template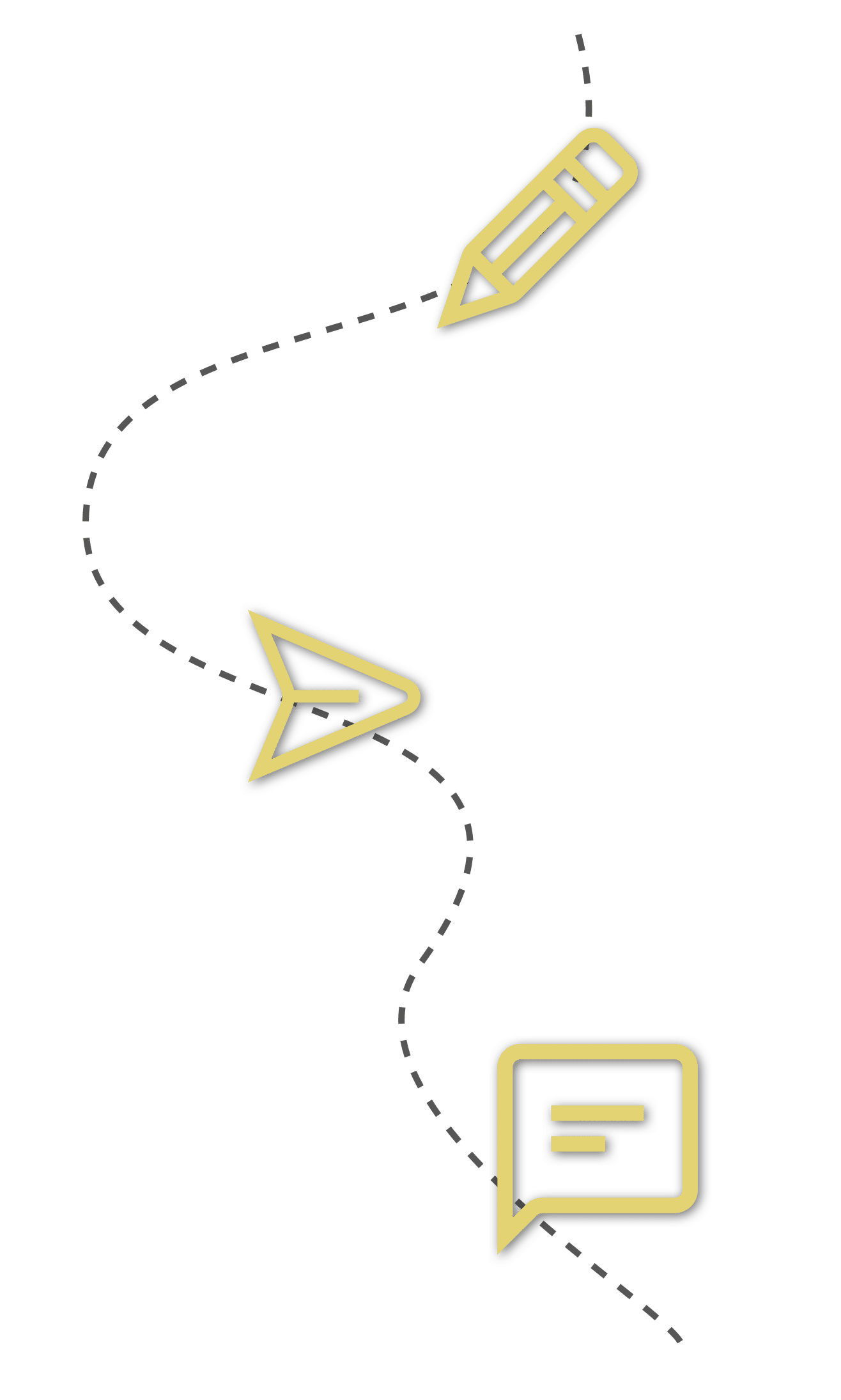 Landing more business as a consultant can be challenging and frustrating, as most consultants work on their own and are forced to wear many hats. When the time comes for writing a proposal, they typically don't have a team that can assist with their consulting proposals. One thing that consultants need is a solid consulting proposal template that concisely demonstrates who they are, their past clients and projects, and the specific value they can bring to the current project or company they are pitching their services to.  
Even though it's tempting to look for options like consulting proposal template google docs, it would be more beneficial to look at using a free template from a web-based proposal software that has specific features that will easily track the proposal events and then help the consultant close the deal with integrated e-Signature features.
In the past, businesses didn't have many options for creating and storing their proposal templates online. Using a Microsoft Word sales proposal template was typically the standard and easiest option for creating and storing proposal templates for quick recall. But today, there are many other better options for businesses wanting to create and store beautiful proposal templates that represent their brand and services well. 
For example, even though there might be a small business proposal template word doc or a website proposal template word doc available for download, you might consider that there is a better format for creating and  delivering your proposals. Wouldn't it be nicer if you could simply send a trackable link to a web-based proposal that your prospect could easily view from any device? This is just one example of the efficiency you can gain by starting with web-based proposal template instead.
Starting a business can be a challenging and exciting process. And, depending on the type of business your are starting and your needs for raising capital or inking partnerships, you will definitely be needing a way to pitch your idea in an engaging format. Prospective lenders and/or partners will be wanting to see that you have thought your business idea through completely from end-to-end.
First, you need a good business proposal outline to follow to keep your thoughts organized and flowing smoothly. You need to tell a good story that your lenders and partners can really get behind. There are many great business proposal sample doc and business proposal sample PDF downloads you can find online, but in general you can simply follow this simple 6-point outline to to pitch your business:
Executive Summary:  This is a quick summary of the big picture – the "Why" you are starting this business.
Opportunity Overview:  This is where you describe the opportunity for the investor/partner who might want to be involved.
Industry: This is where you talk about the state of the industry your business will be in
Your customer: Talk about who your customer is and why this business caters directly to them, and their needs.
The Competition: You need to demonstrate that you understand the competitors that you'll be up against and that you know their strengths and weaknesses.
Marketing Strategy:  This is where you describe who you plan to make sure people find out about your business on a regular basis.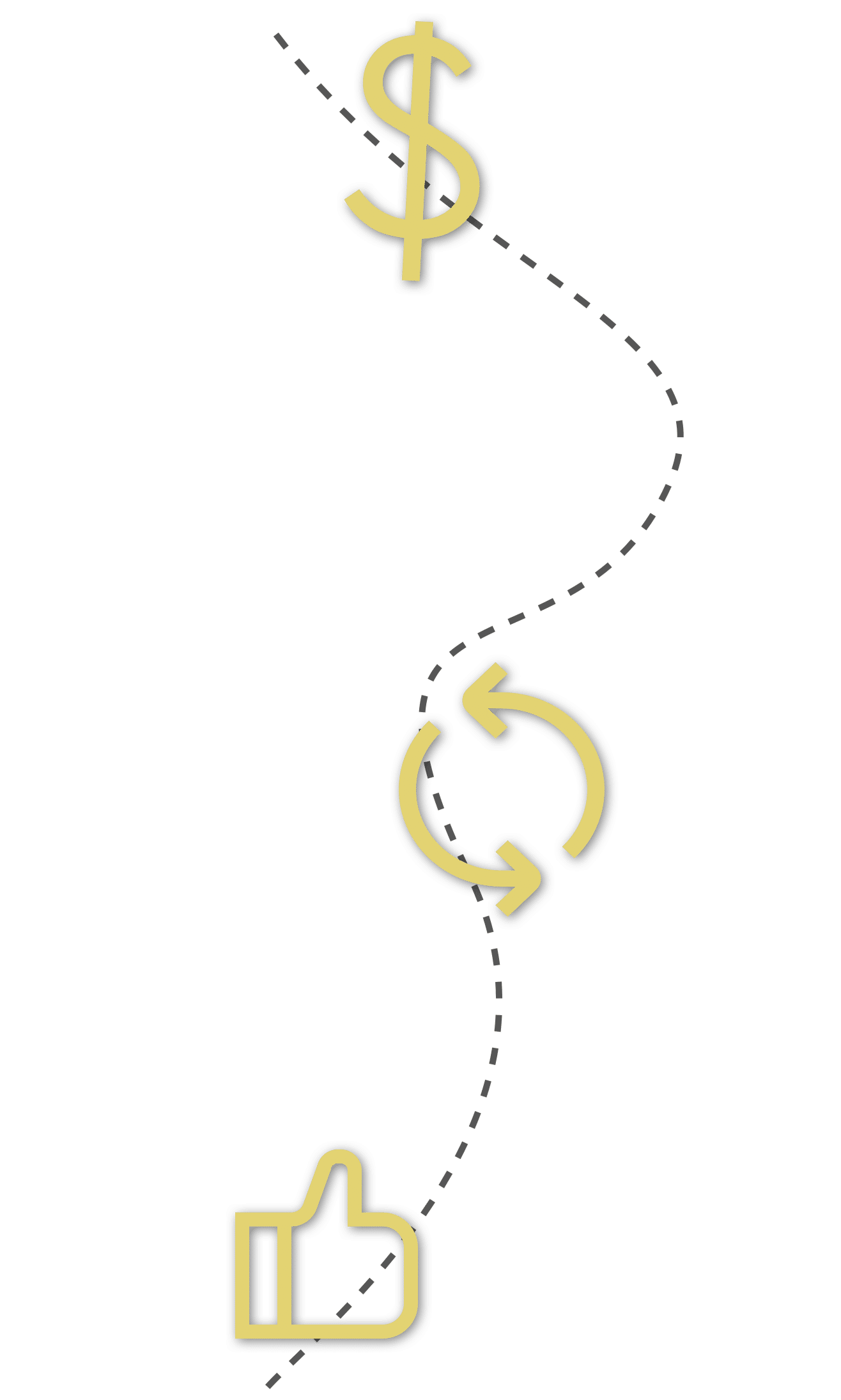 Free Project Proposal Template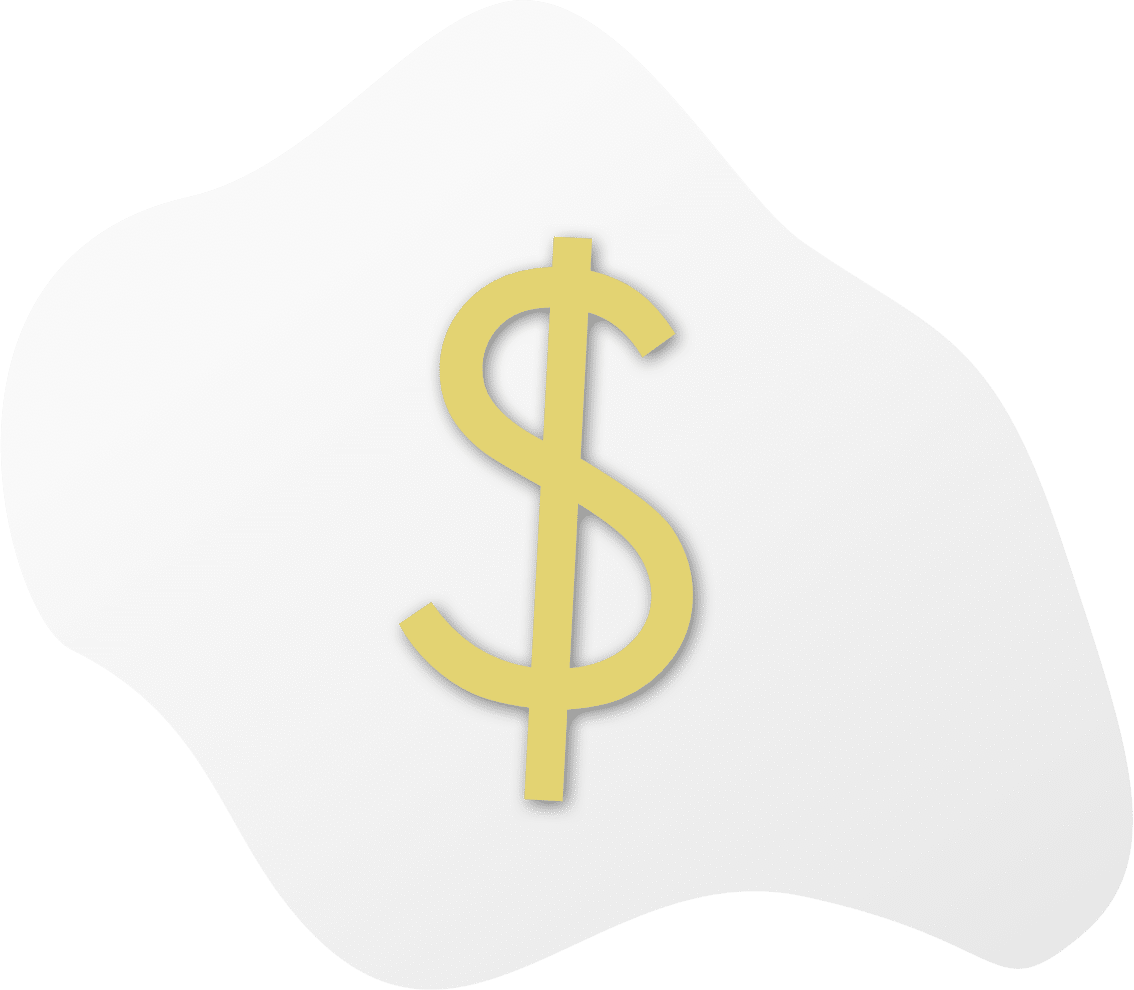 Any good project you undertake will require planning, strategy, and energy at the beginning to make it successful. Most projects could benefit from putting all your thoughts down in a simple project proposal template. This template will help you outline the project in a logical way, starting with a project overview that outlines what the project hopes to accomplish and why the project is important. Once you've outlined the big picture, you could move into the details that would be important for any partners or stakeholders, such as project rollout plan, project budget, and other details about specific measurable objectives that you'll be tracking as the project progresses.
When you start looking online for project proposal examples free pdf downloads or project proposal template google docs examples, you'll end up finding many project proposal outlines used by other companies. But, since your project will be unique, it's best to start off with a very simple project outline that you can build from rather than try to make your proposal fit into someone else's framework. Try looking for a platform that enables a web-based proposal, so when you can deliver it to partners and colleagues quicker, and they can simply click a link to view your proposal on the web, rather than needing to download anything or install other software.
There are many ideas when it comes to creating a sales proposal outline for your product or service and there is really no right or wrong way to present your business to potential customers. One core thing that most experienced proposal writers agree on is that your proposal should be as concise as possible, while communicating your idea effectively. This means not being overly wordy, or straying from the core value that you are providing the customer. An important thing to start with is an introduction, so beginning with a compelling sales proposal email template will help your prospect quickly understand your proposition and determine if you're the right fit for them.
Your sales proposal template should communicate very quickly that you genuinely understand the pain that your prospect feels and that your product or service clearly solves their pain. If you can do this in the first page of your sales proposal, you have the upper-hand and there's a good chance your prospect will be engaged enough to continue into your proposal to the details. If you look up example sales proposal template powerpoint presentation, or sample sales proposal letter downloads, you can get a good feel for how to outline an effective sales pitch.
A well crafted sales proposal design will always begin with an introduction that gives your prospect the feeling of confidence that you understand them and their business. Then, the rest of your sales proposal outline should flow smoothly in a logical arc to only one conclusion – You are the right business for them!
If you are in the service industry, you will no doubt understand that trust from your customers is the most important element that you and your business can hope to grow. Since you are providing a service, you will need to convince them that you, out of all the providers they could choose from, are the right service provider for them and their specific needs. The best way to kick-start your winning proposal is by starting with a great service proposal template free download or a web-based template that you can start editing right away.
Though it's tempting to use a free service proposal template PDF or service proposal template ppt, these are typically hard to customize for yourself and it's best to start with a web-based proposal template service that allows you to quickly edit and deliver your proposal using an online link. Making sure your proposal is easily accessible is important as you don't want your prospect to have any issues reviewing it. The final reason why a web-based service proposal makes sense is that you can often collect a signature directly inside the proposal, rather than dealing with the traditional "print and sign" method. This helps you move to an accepted proposal much quicker and helps you close more deals in less time.