Grounds Maintenance Proposal Template
If you work in the landscaping world you know how important it is to be able to showcase your work and provide testimonials from past clients in order to secure new contracts. We've taken the guesswork out of putting together impressive looking proposals with our free and fillable grounds maintenance proposal template that can be customized to your needs in minutes. Edit, deliver, and track your proposal, then get approval with built-in eSignatures.   
Best proposal software ever! 
I've tried soooo many proposal softwares and I'll never try another one after Proposable. It's so easy to use and it looks good, which all the others don't.
Smart, reliable, and constantly improving.
Proposable just works. I can make visually interesting sales presentations, dynamically insert content, and execute agreements. Proposable powers our entire sales process.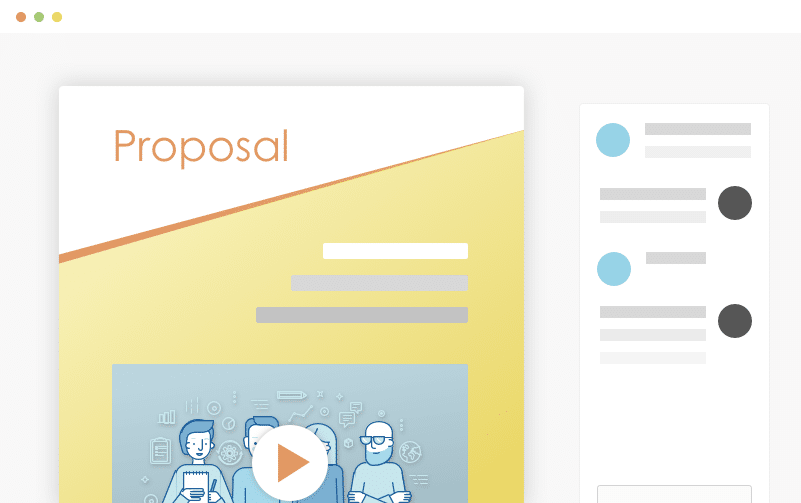 Wow Your Audience
Blow people away with a beautiful proposal that stands out above the rest. Add video and rich-media directly into your proposal pages for a more immersive sales presentation that's sure to make an impact.
Set Your Prices
Quickly build quotes, bids, and estimates with our flexible estimate block. With optional line-items, optional quantities, taxes, discounts and more, you can quickly represent your products and services in a polished and readable format. Organize all your products and services in the Pricing Catalog for instant recall.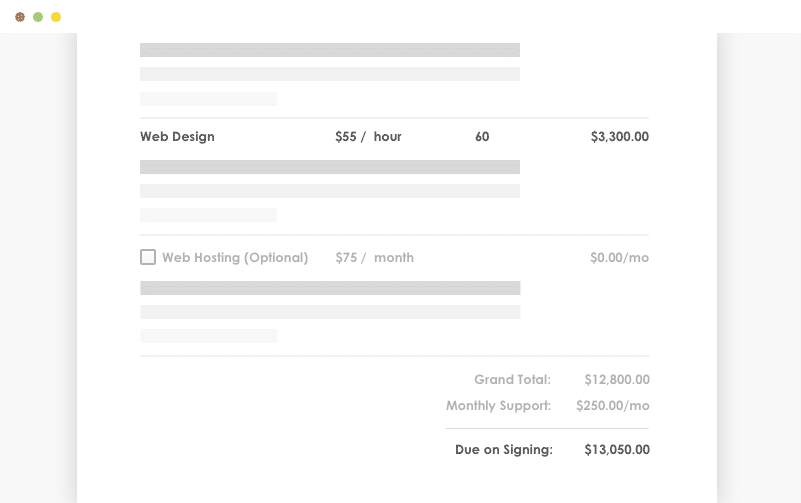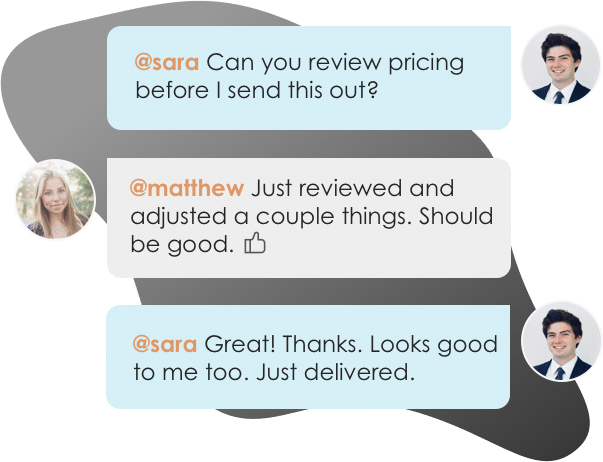 Work With Teammates
Easily collaborate with teammates on proposals. Mention team members to bring them into a proposal, or re-assign ownership when you need to handoff the proposal to another teammate.
Get It Signed
Close the deal faster with integrated e-Signatures. Place signatures, initials, and text field elements throughout your proposal wherever you need prospects to take action and your prospect is guided through a quick acceptance workflow to complete their acceptance. Counter-signing support is also included.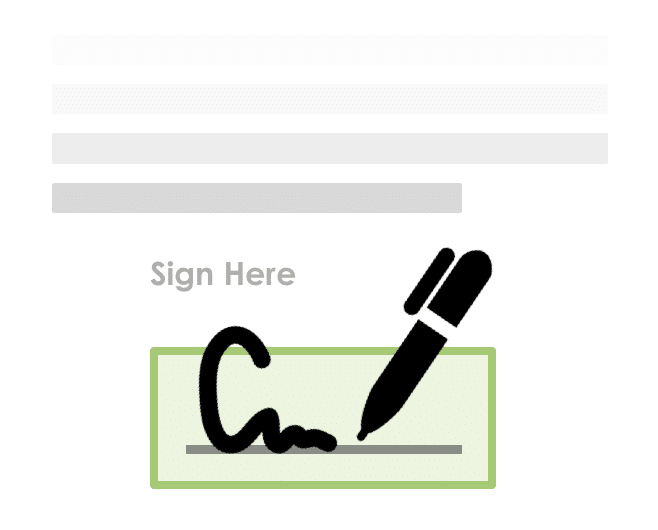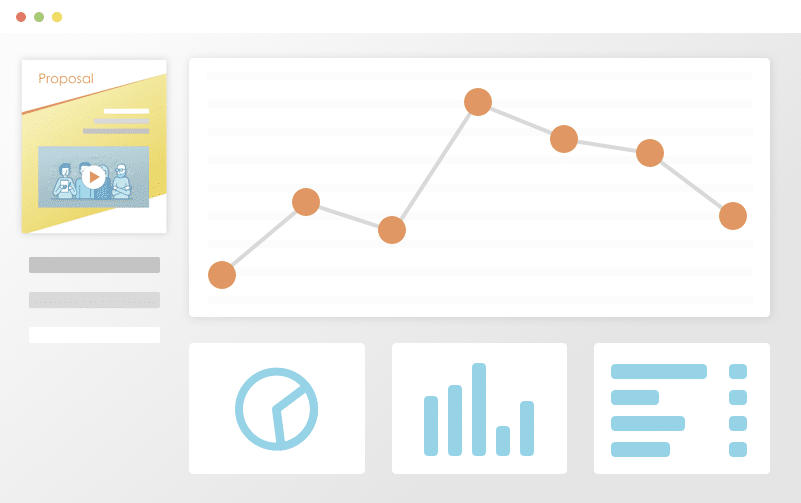 Track Everything
Ever wonder what happens to your proposal after you hit "send"? See detailed analytics and measure how each recipient is interacting with your sales material. Turn on real-time text or email notifications for proposal views and other key events.
Get Your Time Back
Save time and headaches by skipping the painful copy/paste and find & replace on all new proposals for your prospects and customers. Simplify your new proposal workflow to just a few clicks and go from spending hours on customizing new proposals to just minutes with proposal software.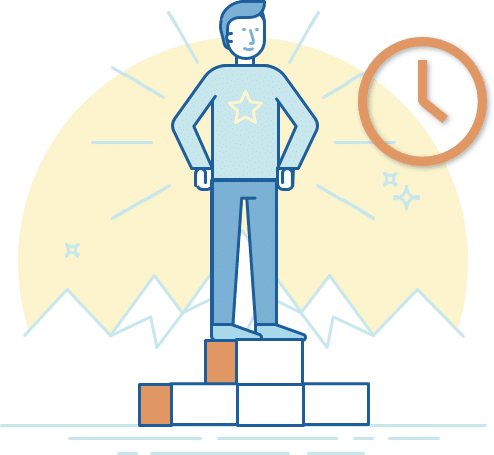 Edit & deliver this template.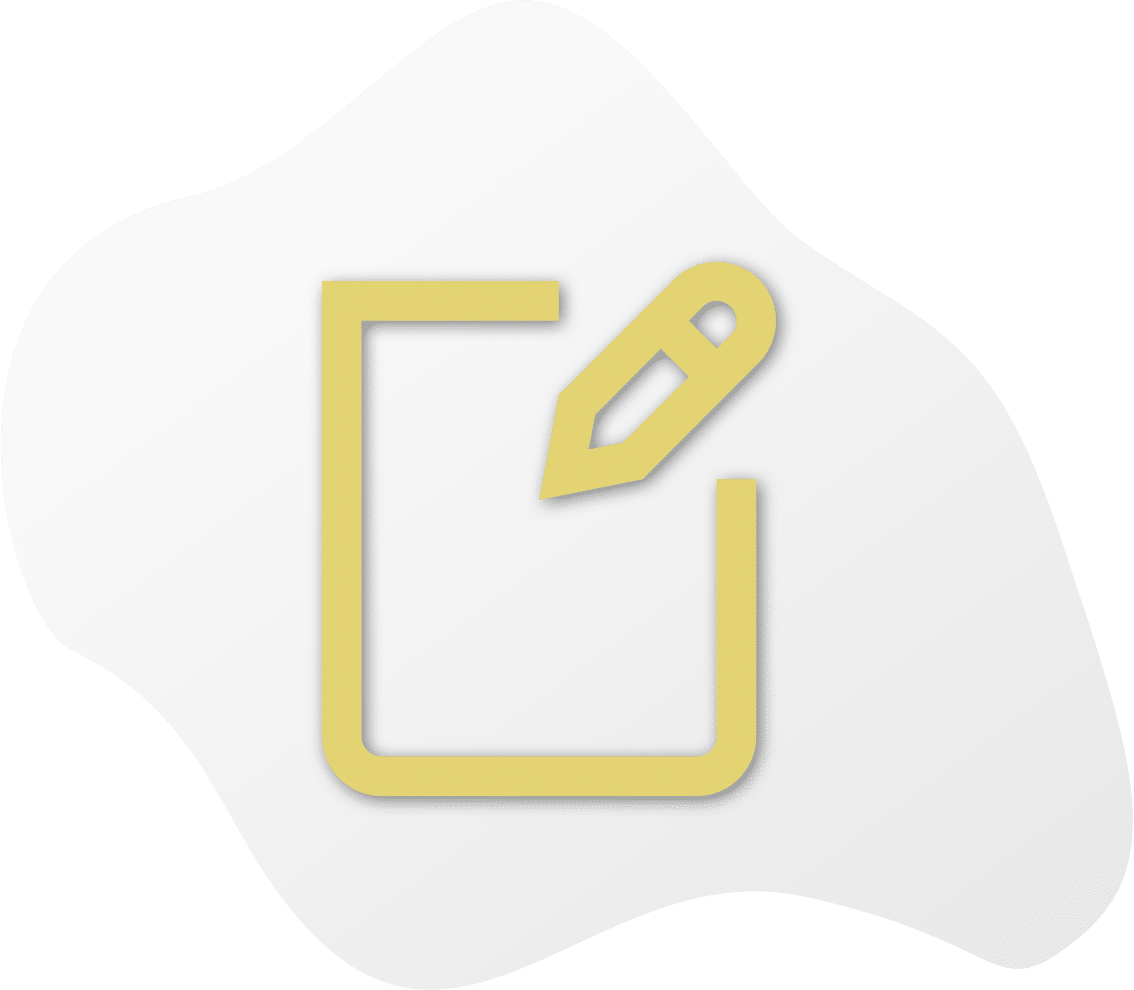 Business proposal examples for students generally revolve around simple, grassroots-level jobs. Even a short business proposal sample consists of a few common elements. If we take the ground maintenance profession as an example, the free business proposal template would contain job specifications, employee requirements, payment plans, incentives, terms, and conditions, etc.
Many other business proposals ideas examples follow this lead in their professions. Ground maintenance work requires a lot of planning, decision making, suggestions, and trial-and-error moments. Given the intricate responsibilities in this job, a business proposal sample ppt also works quite well. Aside from that, for a free proposal template, Word is the easiest and simplest option.
Many employers also prefer a free website proposal template Word or a free training proposal template Word. Business proposal ideas for class on ground maintenance are also easy to idealize and narrate. Similar to a sample job proposal for a management position, ground maintenance proposal discusses task management strategies. Aside from Word, for a free proposal template InDesign is also quite popular.
If you're not capable enough of designing a business proposal format sample, you can avail online resources. Ground maintenance work proposal is found in multiple varieties as well. The first point that differentiates between proposals is the place that requires maintenance. An office with parking lots and gardens has different prerequisites from a college campus.
A mansion owner will have different demands as compared to public park contractors. Different grounds and landscapes need different grades of maintenance. From pest control to plantation to plumbing and waterway management, there are a number of parameters. There's no one-size-fits-all kind of business proposal that works here.
Each contractor company caters to a set of specialized demands. All these factors are a critical part of the business proposal.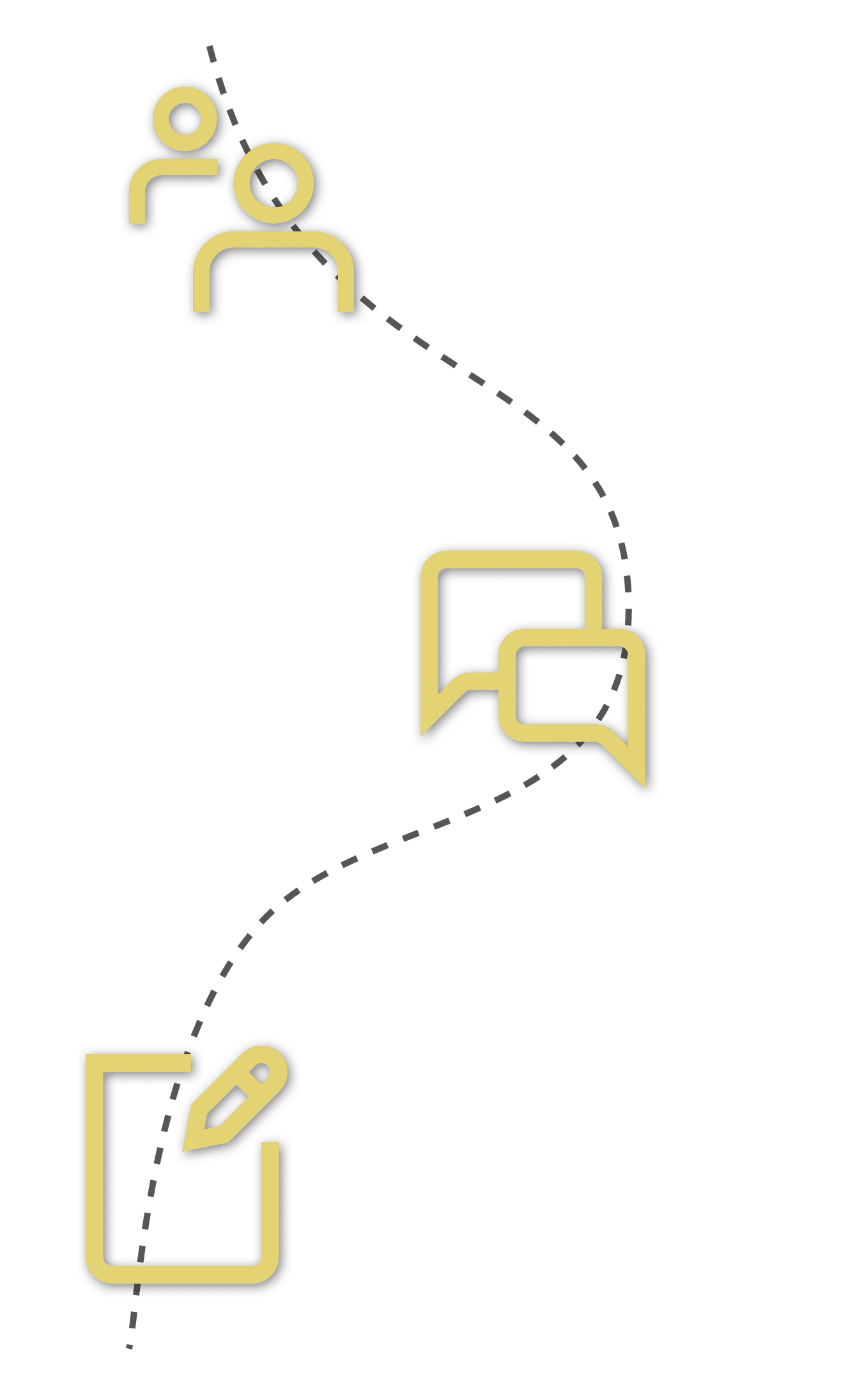 Sample Lawn Care Proposal Template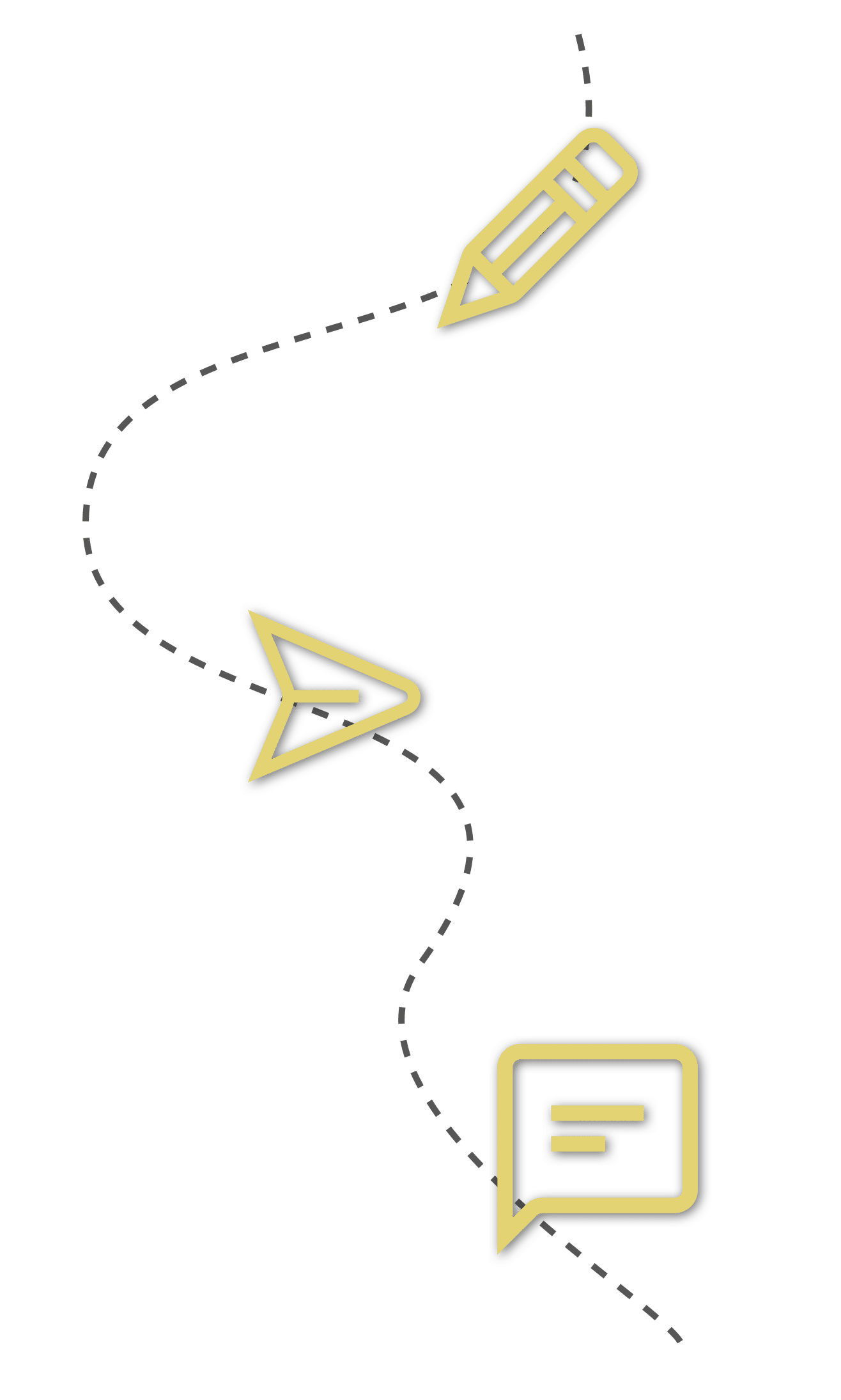 Continuing the ground maintenance example, let's discuss a sample lawn care proposal letter. Before you try to apply for a job, you should know how to write a business proposal example. Any type of proposal format and with a proposal template design can work convincingly, as long as you customize it well enough.
When you apply for a job in the lawn care profession, your first step is to organize your details. A service business proposal sample PDF is similar to résumé writing in some ways. In your landscaping letter to customers, you have to sound experienced and professional. Talk about previous tasks, your work ethic, and special skills. If it's a request letter for grass cutting, talk about the tools you'll use, and how you'll keep the grass suitable for insects and plants.
You can craft the first draft in the form of a Google Docs proposal template. You can also find proposals online and customize them according to your requirements. Lawn care requires great botanical knowledge. Flora and fauna in any type of garden are important to its ecosystem. Make sure you're able to persuade your reader regarding your knowledge status.
You should also have some idea regarding pesticides and insecticides that are used for lawn maintenance. If the lawn has fountains, benches, sprinklers, trees, or swings, you should present your views on how you'd care for them.
More than that, you have to consider the workers as well. How much work does each worker do? How tough is it? Do workers lift the weight? Do they bend down a lot? Do they use machines? Or is it mostly manual work? What about insurance? Landscape estimate isn't only about the bucks that go into land maintenance. It's also about those who work to keep the land's environment up-to-the-mark.
In a gardening quotation, the landscape estimate refers to an average pricing plan for each task. Any price proposal letter you write requires a lot of research and contemplation. A landscaping work order template must be understood in great detail before you sign a contract with the landowners.
While you and your client can discuss this personally, you can also consult a landscape cost estimate sheet for help. If you don't know how to write a bid for lawn care, it's alright to use online templates or ask professional bidders for help. The quotation template needs to explain and justify each pricing. From soil maintenance to shaping tools, a gardening maintenance quotation format also discusses various maintenance issues.
Taking care of the land is undoubtedly long-term and challenging work. But pricing it justly can be even more hectic and can easily go wrong. There's no customary rule for pricing in this business. Instead, all hirers and workers figure out and negotiate a deal based on multiple trial-and-errors. The first level of pricing breakdown is the wage of each worker. Then, it's the machinery, chemicals, and tools that are required for proper maintenance. 
Sample Landscaping Contract 
So, we've gone through the proposal letter and bidding parts in the ground maintenance business. What's next? Studying a sample landscaping contract! HOA contracts (Home Owners Association) contracts are pretty comprehensive and outstanding in this regard. It's easy to get familiar with HOA backyard landscaping and HOA landscape design ideas. An HOA landscape proposal is also quite identical to a job proposal meaning it's ready for customization.
You can get a blank landscape template and fill it in as you and your customer wish. A landscape contract template PDF is the most convenient in this matter. You can send it around wherever you like without fearing breaches. Landscaping business forms are meant to be kept securely, so PDF is a trusted format.
Once you've gone through your local HOA's guidelines on ground maintenance, it's time to finalize HOA landscaping costs. Having a trusted HOA as a negotiator works in favor of both parties. A professional HOA will know where to get the best gardening material. The association will help you find the best quality tools and will even help you devise a perfect work plan. An HOA is also important because it protects the dignity and value of your contract.
Singing a contract in the presence of a third party protects your rights, and ensures your due payments. It also helps keep a strict quality control of all things so that there isn't any corruption.
An HOA also provides legal help and legal protection in case there's any damage to the landowner's property. It'll also do the same for the hired company if they face financial or workplace issues. So after you've designed the contract and agreed to its terms, it's better to work with the acknowledgment of the HOA. This will ensure the best outcome and pricing for your work.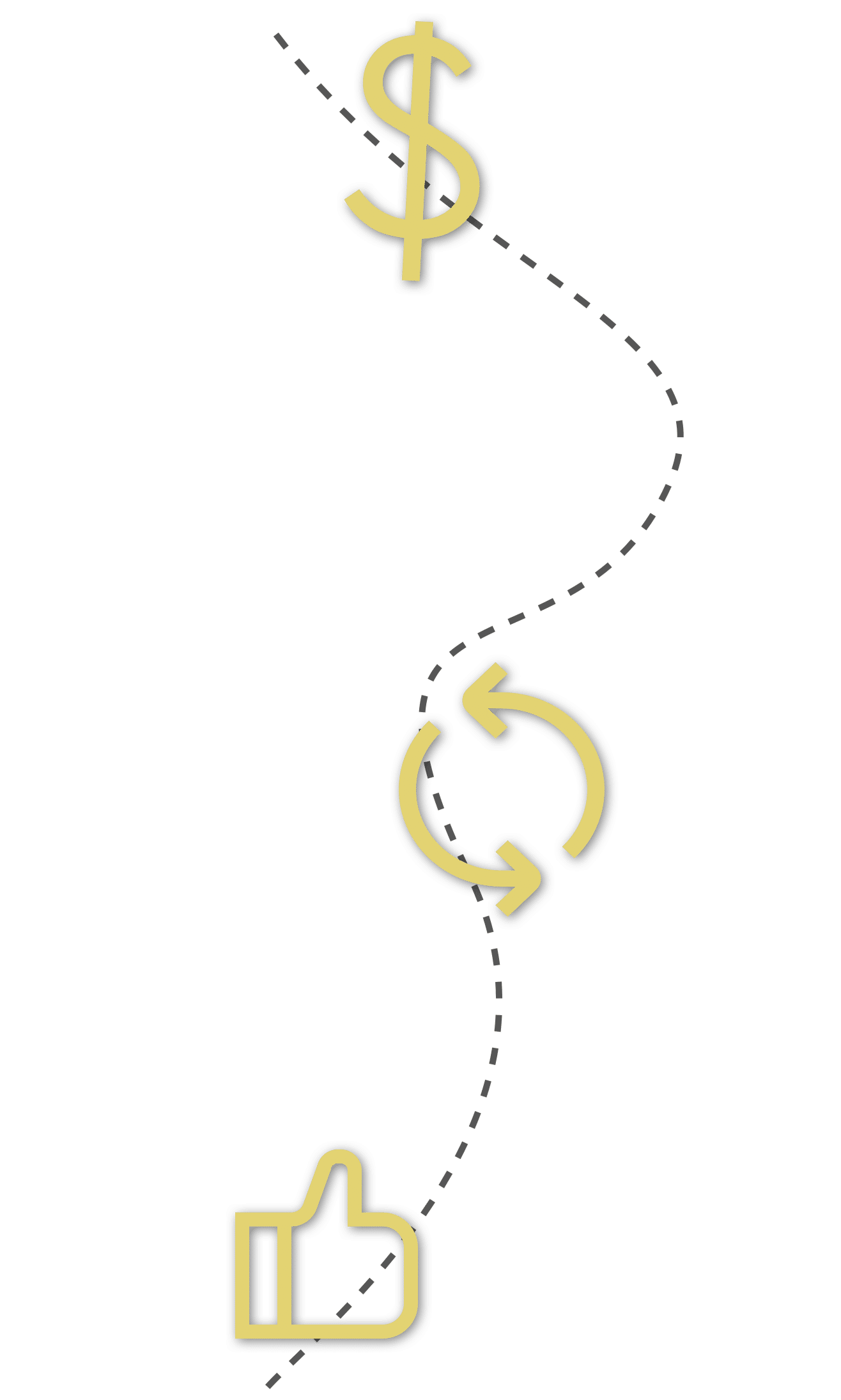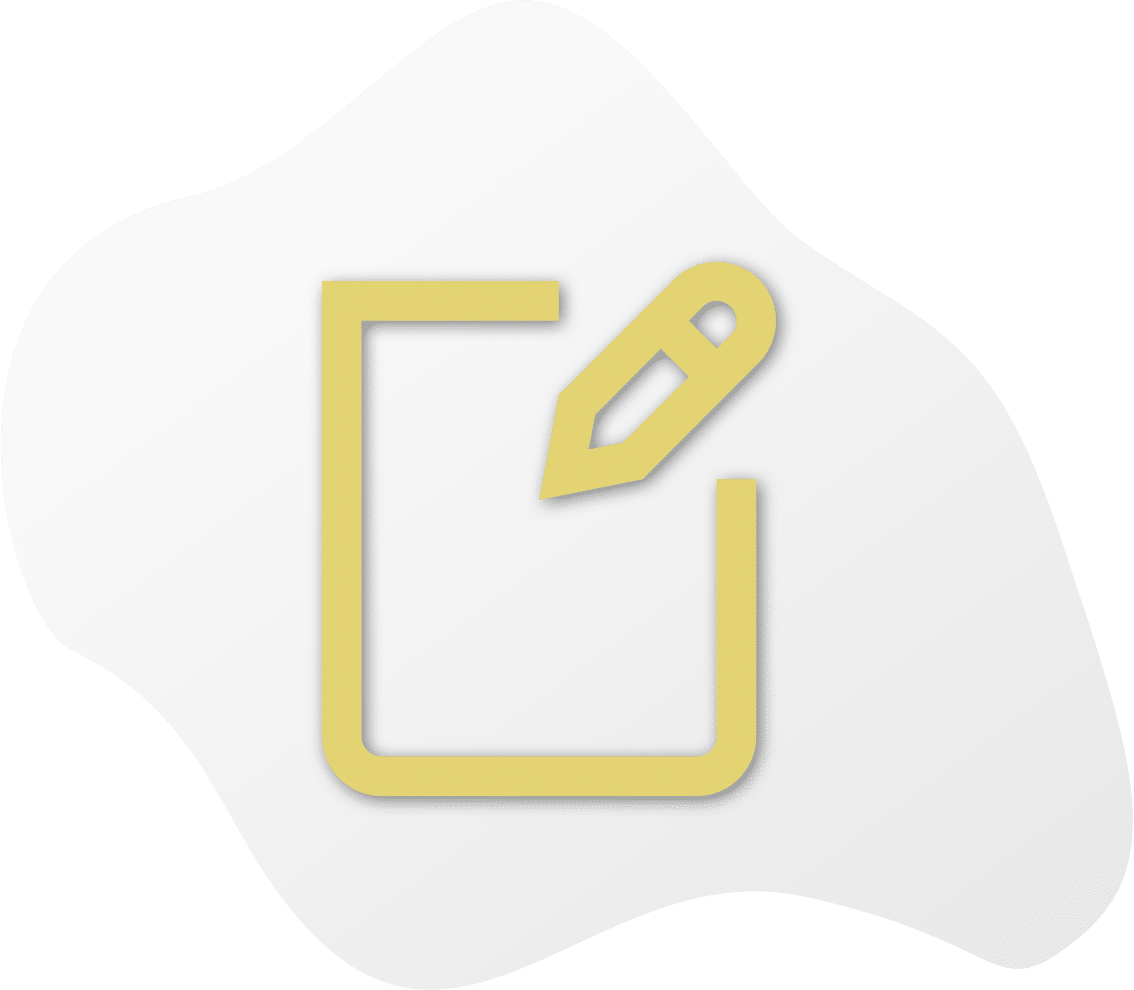 A work proposal template is written in an organization looking to expand its work base. Work proposal templates often contain a business proposal outline for those who are willing to apply. There are different types of work proposals suited to different industries. You can search online for a business proposal sample pdf, business proposal sample letter, and even a pricing proposal template for any industry.
On the other hand, freelancers can also use a high-quality freelance job proposal template in order to land valuable job opportunities. However, each business proposal sample doc needs to be crafted to convince the recipient to take some action. Whether it's construction work proposal template or event proposal template Word documents, need to go in great detail. Both the HR and applying candidates appreciate engaging proposals.
A proposal template PDF or print format can be designed and edited in different ways according to the job. For instance, you can check out Proposable's ever-growing collection of proposal templates to find one of your choices. You can find different proposals for interns, managers, HRs, technicians, finance managers, and other job types.
Each type of work demands its own level and niche of expertise. The work proposal template primarily focuses on the type of human capital it's looking for. The proposal also discusses the kind of work that is expected and the reason it's important to the company. Moreover, this proposal also serves as a basis for the financial discussion of the work.
The average salary, payment plan, bonuses, and other similar things, can be a part of the proposal. Lastly, this template also casts light on the experience demanded by the ideal applicant. Industries often put out work proposals as they grow their work base, so it's important to always look out for them.
Edit & deliver this template.