Catering Proposal Template
If you're a catering professional and you're tired of writing proposals and quotes, look no further than this professional catering proposal template to get you started.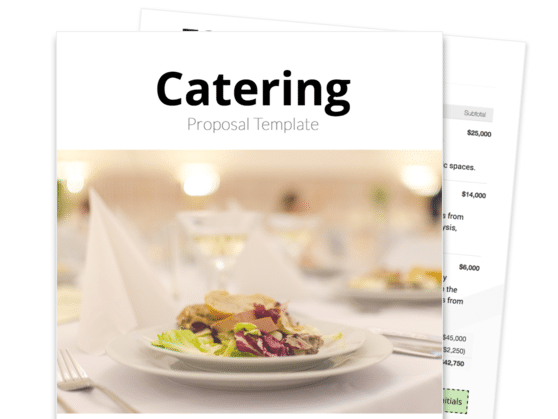 Best proposal software ever! 
I've tried soooo many proposal softwares and I'll never try another one after Proposable. It's so easy to use and it looks good, which all the others don't.
Smart, reliable, and constantly improving.
Proposable just works. I can make visually interesting sales presentations, dynamically insert content, and execute agreements. Proposable powers our entire sales process.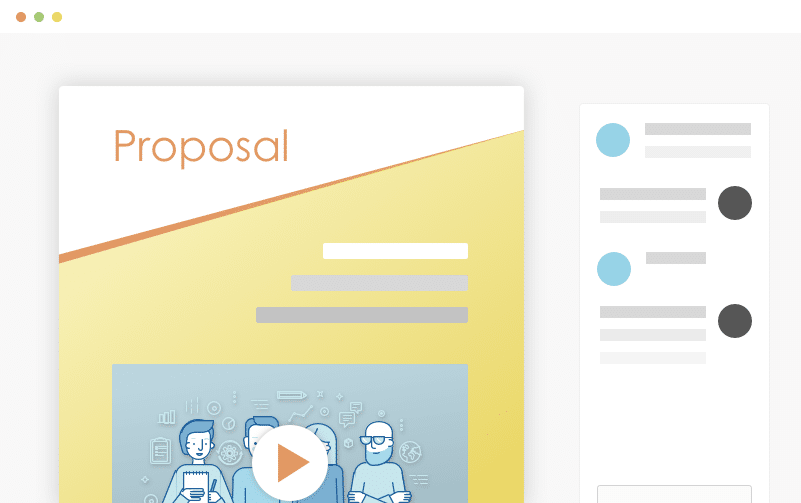 Wow Your Customers
Blow your clients away with a beautiful proposal that stands out above the rest. Add video and rich-media directly into your proposal pages for a more immersive sales presentation that's sure to make an impact.
Set Your Prices
Quickly build quotes, bids, and estimates with our flexible estimate block. With optional line-items, optional quantities, taxes, discounts and more, you can quickly represent your products and services in a polished and readable format. Organize all your products and services in the Pricing Catalog for instant recall.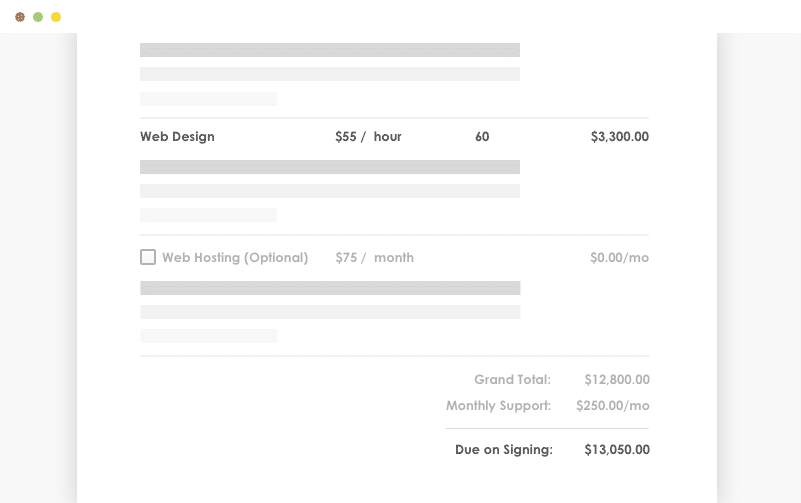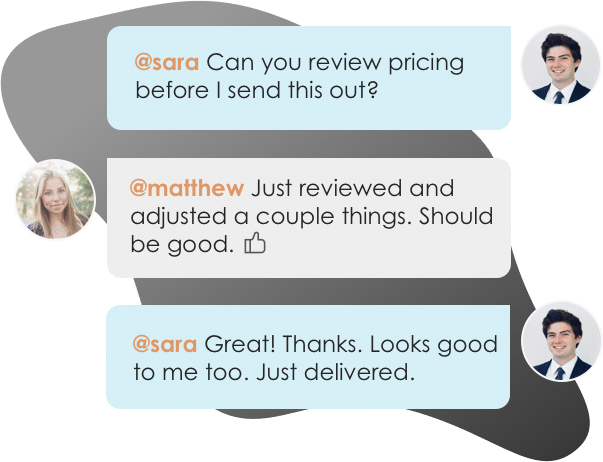 Work With Teammates
Easily collaborate with teammates on proposals. Mention team members to bring them into a proposal, or re-assign ownership when you need to handoff the proposal to another teammate.
Get It Signed
Close the deal faster with integrated e-Signatures. Place signatures, initials, and text field elements throughout your proposal wherever you need prospects to take action and your prospect is guided through a quick acceptance workflow to complete their acceptance. Counter-signing support is also included.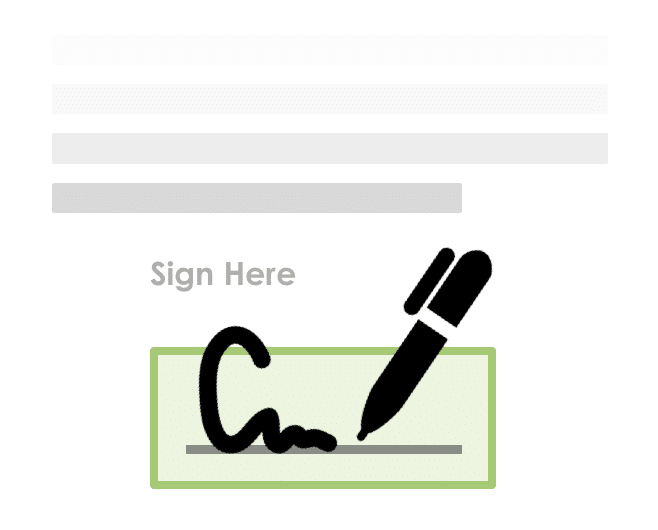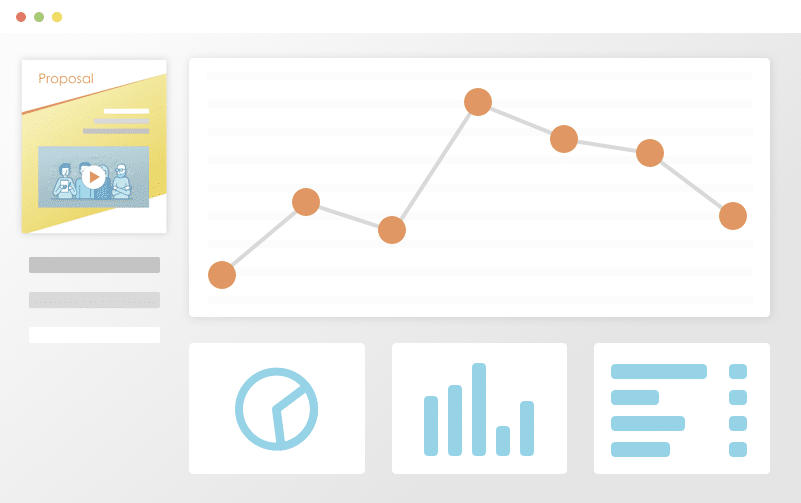 Track Everything
Ever wonder what happens to your proposal after you hit "send"? See detailed analytics and measure how each recipient is interacting with your sales material. Turn on real-time text or email notifications for proposal views and other key events.
Get Your Time Back
Save time and headaches by skipping the painful copy/paste and find & replace on all new proposals for your prospects and customers. Simplify your new proposal workflow to just a few clicks and go from spending hours on customizing new proposals to just minutes.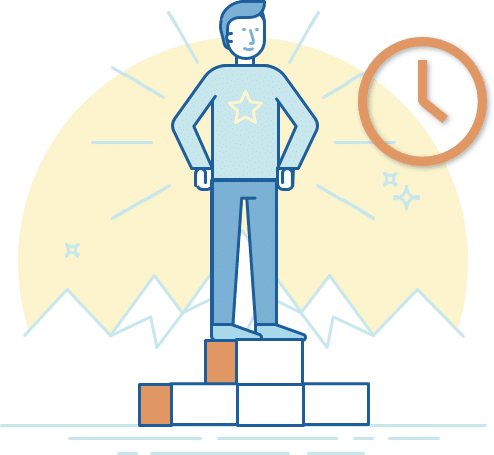 Edit & deliver this template.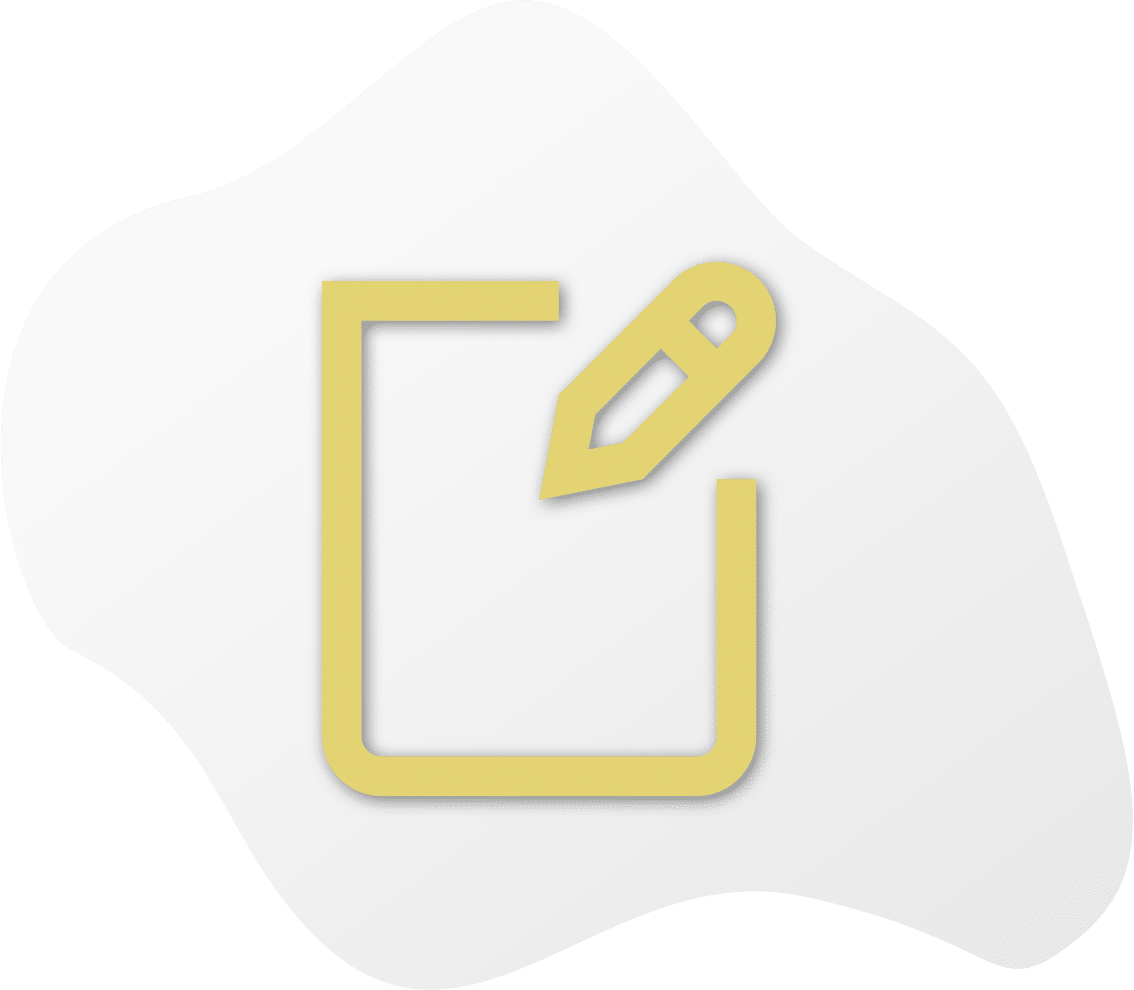 Template Overview
Save time with this polished catering proposal template and represent your business well. This catering proposal template includes an introduction letter, description of services, catering quote, and a signature page with integrated eSignatures that will help you close the deal fast.
Benefits
Take advantage of this slick and professionally designed catering proposal template that you can easily customize according to your needs.
Highlight your staff's experience and expertise in high-quality catering, while also giving them a quick but detailed idea of what to expect with your services.
Create a proposal with full-color and vivid pictures of your past catering events, allowing your clients to see and appreciate your commitment to delivering delectable food and aesthetics.
Clearly and transparently describe the different aspects of your catering services, from the recipes and other options included in your proposed catering package to what everything will cost in the end.
Template Sections
Here are the sections that are included with this free template. Each section can be customized to fit your business.
About Our Company
Give your prospective client a short but sweet opener on what you do, how long you've been doing it, and the kinds of catering services that you provide. Spice this up with a full complement of high-resolution, full-color pictures that show off all the food and décor from your previous events, and you'll be sure to wow over any client you're looking to close a deal with.
The Team
This section gives you a chance to introduce yourself and your team to the client, allowing them to get acquainted with the qualified people they'll be trusting their catering needs to. Make sure to take the opportunity to highlight your catering company's strengths through your staff's biographies so that your client knows they'll be working with trustworthy people with a sincere passion for excellent catering.
Timeline
This section lets you illustrate the kind of detailed and meticulous planning you'll be undertaking should your prospective client choose to go with your catering company. This will give them a clear idea of the kind of turnaround times they'll expect from you.
Catering Quote
The quote allows you to completely lay out the catering package you're proposing for your potential client's event, from the full list of dish types and dining options to your proposed quantity count and final cost breakdown—and with any discounts or adjustments included. This section also has room for tantalizing descriptions and clickable additional package inclusions, giving you a unique upsell opportunity. Don't let it go to waste!
Agree and Sign
This component of the proposal formalizes the agreement between you and the client.
Edit & deliver this template.