Kitchen Design Proposal Template
If you need to put together a proposal for a kitchen design, we've got you covered. We've made it easy to impress with our free and fillable kitchen design proposal template. Start customizing in minutes!
Best proposal software ever! 
I've tried soooo many proposal softwares and I'll never try another one after Proposable. It's so easy to use and it looks good, which all the others don't.
Smart, reliable, and constantly improving.
Proposable just works. I can make visually interesting sales presentations, dynamically insert content, and execute agreements. Proposable powers our entire sales process.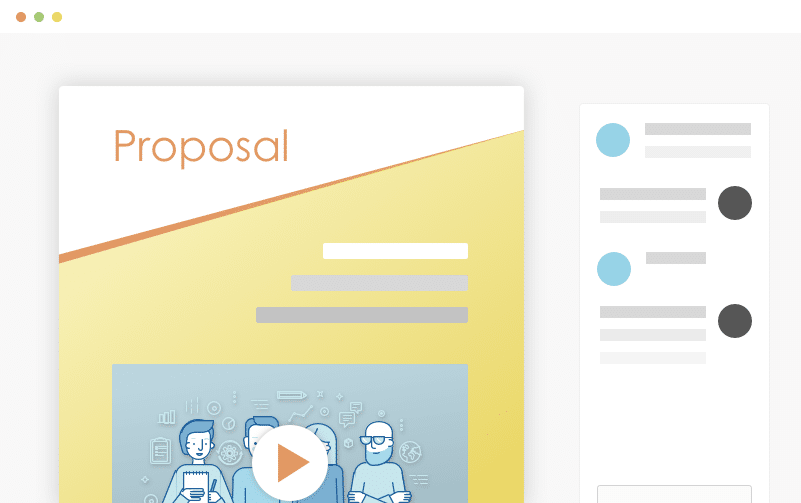 Wow Your Customers
Blow your clients away with a beautiful proposal that stands out above the rest. Add video and rich-media directly into your proposal pages for a more immersive sales presentation that's sure to make an impact.
Set Your Prices
Quickly build quotes, bids, and estimates with our flexible estimate block. With optional line-items, optional quantities, taxes, discounts and more, you can quickly represent your products and services in a polished and readable format. Organize all your products and services in the Pricing Catalog for instant recall.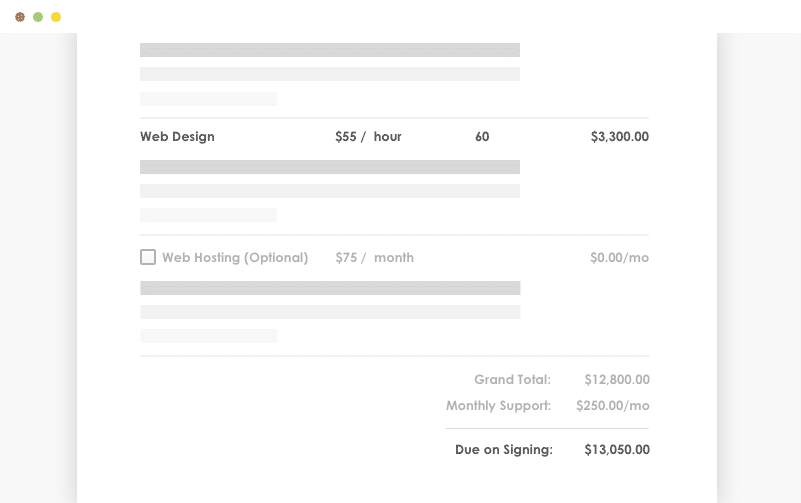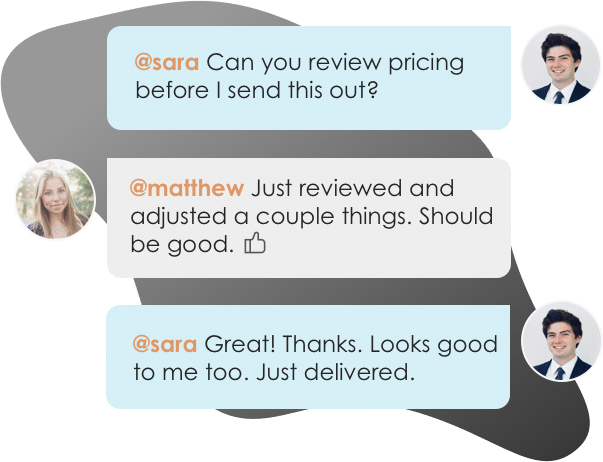 Work With Teammates
Easily collaborate with teammates on proposals. Mention team members to bring them into a proposal, or re-assign ownership when you need to handoff the proposal to another teammate.
Get It Signed
Close the deal faster with integrated e-Signatures. Place signatures, initials, and text field elements throughout your proposal wherever you need prospects to take action and your prospect is guided through a quick acceptance workflow to complete their acceptance. Counter-signing support is also included.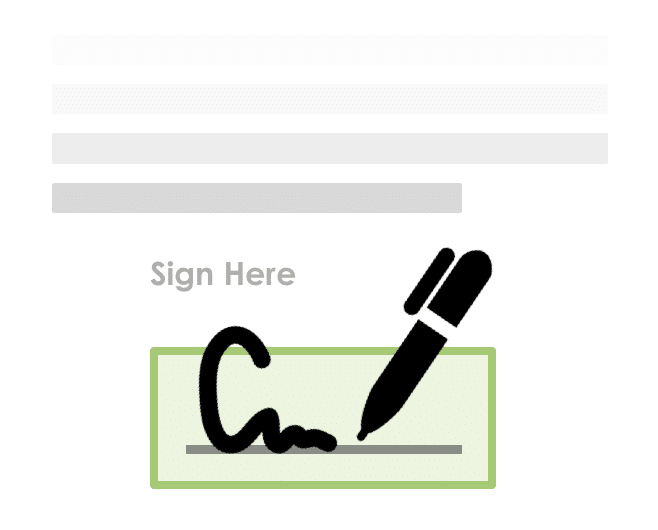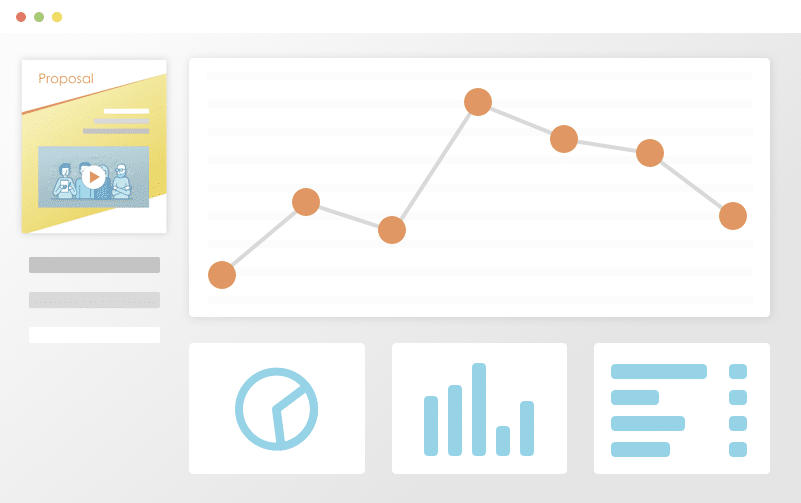 Track Everything
Ever wonder what happens to your proposal after you hit "send"? See detailed analytics and measure how each recipient is interacting with your sales material. Turn on real-time text or email notifications for proposal views and other key events.
Get Your Time Back
Save time and headaches by skipping the painful copy/paste and find & replace on all new proposals for your prospects and customers. Simplify your new proposal workflow to just a few clicks and go from spending hours on customizing new proposals to just minutes.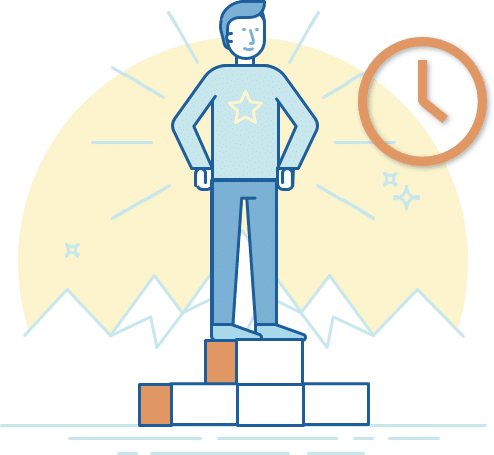 Better Proposal Start Here
The interior design consultation process is a crucial opportunity to win over the client and present a comprehensive and appealing proposal that invokes a welcoming response. However, designing a furniture proposal presentation or a home decoration project requires meticulous attention to detail. 
Presentation is the art of providing comprehensive, precise, and streamlined information in an engaging manner that maintains interest by allowing superior readability. As an interior designer, you need to exhibit your creative prowess and flair for art with every correspondence and exchange. 
Naturally, you need an interior design consultation template that sets a dynamic impression and encourages a potential client to book an in-person meeting. Kitchen is the beating heart of a home, and as a kitchen designer, you need to demonstrate keen attention to details and inventive creativity. 
This is primarily why modern-day interior specialists and kitchen designers turn towards built-in templates because a design proposal example offers a detailed pattern. For instance, you need to walk your client through the entire kitchen design, introduce the floor plan, seating area, fixtures, and fittings, etc. This requires an interactive presentation that engages the audience and is brimming with vibrant visuals and immersive graphics. 
Besides the design, you need to present your considerations and put forward a sample quotation for interior design services. As an interior design consultant, your goal is to make your client believe that you are the right professional to transform their living space and add value to their lifestyle. 
A freelance graphic design quotation template will offer an abundance of visual temptations to win over your clients. It will also help them visualize the design you're planning to transform their kitchen!
Many interior designers who venture out on their own require a freelance graphic design quotation template to elaborately present their designs. An interior design fee proposal templates work wonders at impressing clients and minimizing costs for young startups and freelance professionals. 
Interior Design Proposal Template
An interior design proposal letter serves to present decoration and home improvement ideas in an elaborate and well-detailed manner. Interior designers, remodeling experts, and home décor specialists send out an interior design proposal letter to display their talents, encouraging the client and cementing their credibility. 
These proposals are written for various purposes and throughout the length of an interior design project. An interior design introductory letter for prospective clients aids the interior designers to capture new clients by introducing their services and talents. An interior design proposal letter to client can serve to follow up on consultations or propose new ideas during a project. 
An interior design proposal presentation is typically given before initiating the project. These presentations pitch the idea conceived by a designer for any given space. On the other hand, an interior design concept presentation allows an interior designer to demonstrate the conceived designs and ideas and gain the client's approval to initiate it. 
An interior design proposal template serves to detail the specifics of an interior or kitchen design project. It lays out the budget, design ideas and specifics, time scheduling, and other crucial elements. An interior design proposal template pdf allows freelance designers and businesses to save costs, and present a proposal that impresses prospective clients. 
You can learn more about putting together an impressive interior design proposal template by learning trade secrets from Proposable's comprehensive interior design proposal presentation guide.
Interior Design Fee Structure Template
Interior design consultant fees and billing methods vary, depending on the quotation format and method chosen by an interior designer. Designers who beautify and transform interiors regard themselves as artists. While they often work with contractors and architects, their creative processes and consultation fees are quite different than most home improvement professionals. 
The interior design fee schedule and quotations are disclosed to a client in the very first consultation meeting. Most designers provide various quotation formats and payment modes to understand the clients' preferences. In contrast, others focus on maintaining a high-end appeal for their boutique services. 
Young professionals often show flexibility regarding interior design contracts and fees and allow their clients to choose the ideal billing option. Interior designers can charge their clients on fixed rates basis, hourly rates, costs per square foot/meter, retail prices, or department store retail prices. Many designers use combination rates for their interior design consultation fees and retail prices for rare furnishings and fixtures. 
Established designers typically charge for their services and consultation by the square foot. Many interior designers bring in rare and coveted antiques, and exquisitely preserved fixtures owned by royalty and celebrities, increasing their interior design consultant fees. 
An interior design fee structure template is of the utmost importance because it allows professionals to present a detailed and comprehensive fee schedule. An interior design fee schedule maps out the costs and expenses associated with kitchen design or interior decoration project throughout the project. It lists all the potential costs related to fixtures, antiques, rare furnishings, remodeling or renovations, and other proposed ideas, alongside the designer's consultation fees. 
A designer relies on an interior design price list to disclose all probable costs, and allow the client to deliberate upon these costs with complete privacy. The client can consult family and friends, and revert to the designer for negotiations or approval. 
Interior Design Scope of Work PDF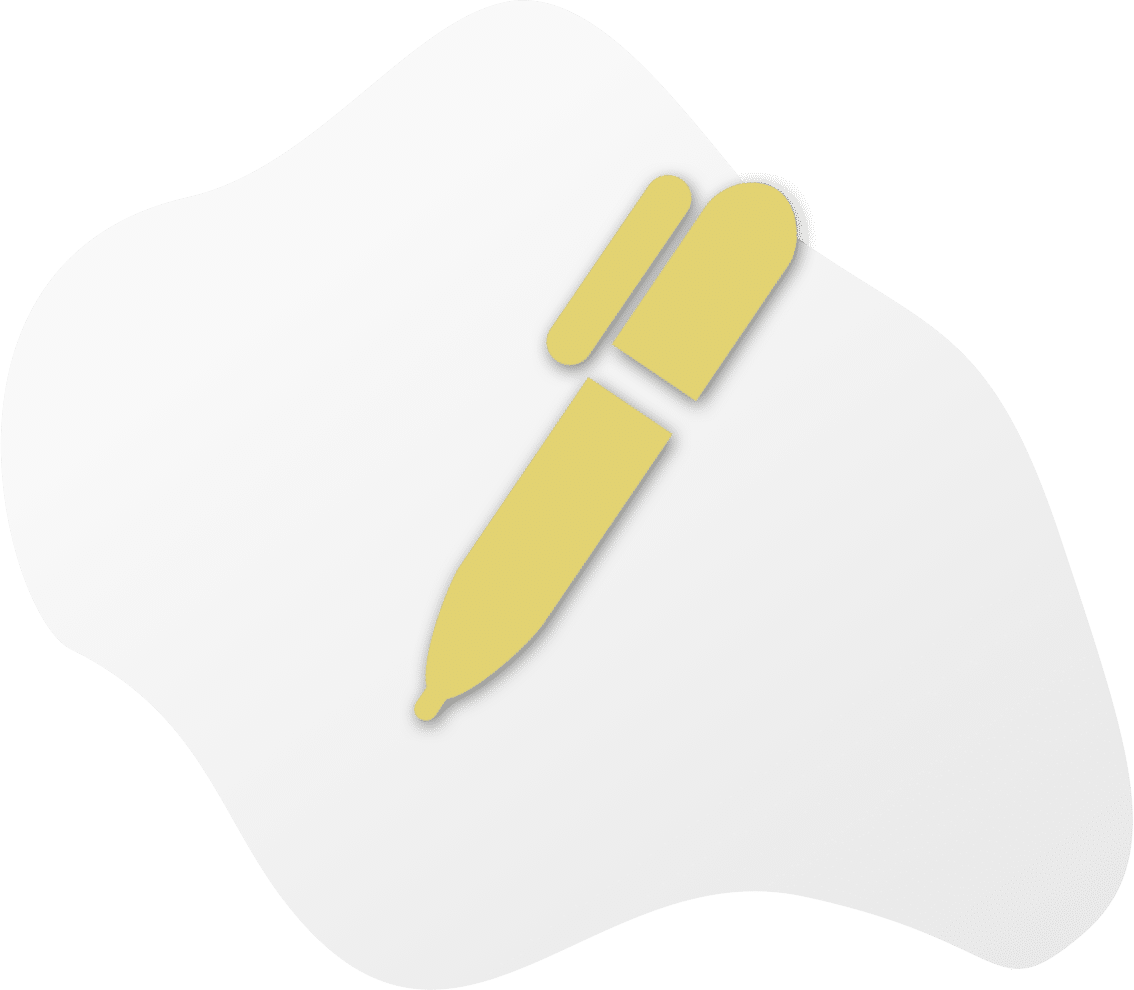 An interior design scope of work contract is one of the most important and binding documents exchanged between a designer and a client. It is presented to the client as part of the legal contract. It demonstrates the proposed features, improvements, and upgrades to garner a final approval. 
An interior design scope of work template provides exhaustive and comprehensive details of the proposed design. A client is highly unlikely to sign over their home, the most prized investment for an average individual, to a designer without requiring a detailed scope of work to demonstrate their ideas and plans. 
It provides an immersive interior design presentation that walks the client through all the big and small details of the proposed interiors. If a designer is charging on a fixed-rate basis, they are likely to use the interior design work of scope pdf to paint a thorough picture of the design elements. It allows the client to map the interior design, starting from the construction and cosmetic enhancements to the interior decoration and design improvements. 
An excellent interior design scope of work template paints an exciting and comprehensive picture of the proposed ideas and improvements. It breaks down the finished look into smaller milestones. 
Interior Design Checklist for Clients
The work equation between interior designers and their clients is strikingly different from other home improvement and construction professionals. Interior designers deal with an erratic, unconventional, and inventive, creative process. It can often prove challenging to quantify the client's requirements and preferences.
An interior design first client meeting typically revolves around grasping the client's preferences, tastes, and inspirations. Many interior designers use interior design checklists for clients to map out their likings and partialities and obtain substantial information for their creative research and the artistic process of designing interiors. 
A detailed and thorough interior design checklist pdf would brush over all the essential questions to understand the client's dream vision. For instance, the interior design questions can revolve around preferred color palettes, budgeting requirements, design inspirations, preferred historical design elements, cultural preferences, furniture and comfort needs, and more. 
Interior design client questionnaire templates serve to grasp the exact requirements and tastes of a client and present proposals aligned with these preferences and needs. Without an interior design checklist template, it can be increasingly challenging to understand the client's vision and requirements. 
Interior design forms for clients can be filled out at the very first meeting, allowing the client-designer relationship to start on a favorable front. If a designer understands the client's vision, he/she is more likely to win over the project. Emailing an interior design intake form before the first meeting has become a popular norm in the industry. It helps professionals save time, and woo their clients with design ideas and proposals based on their checklists during the very first meeting!
Freelance designers and newbies can download an interior design questionnaire template to adopt industry-leading practices and impress their potential clients with their facilitative, client-focused approach.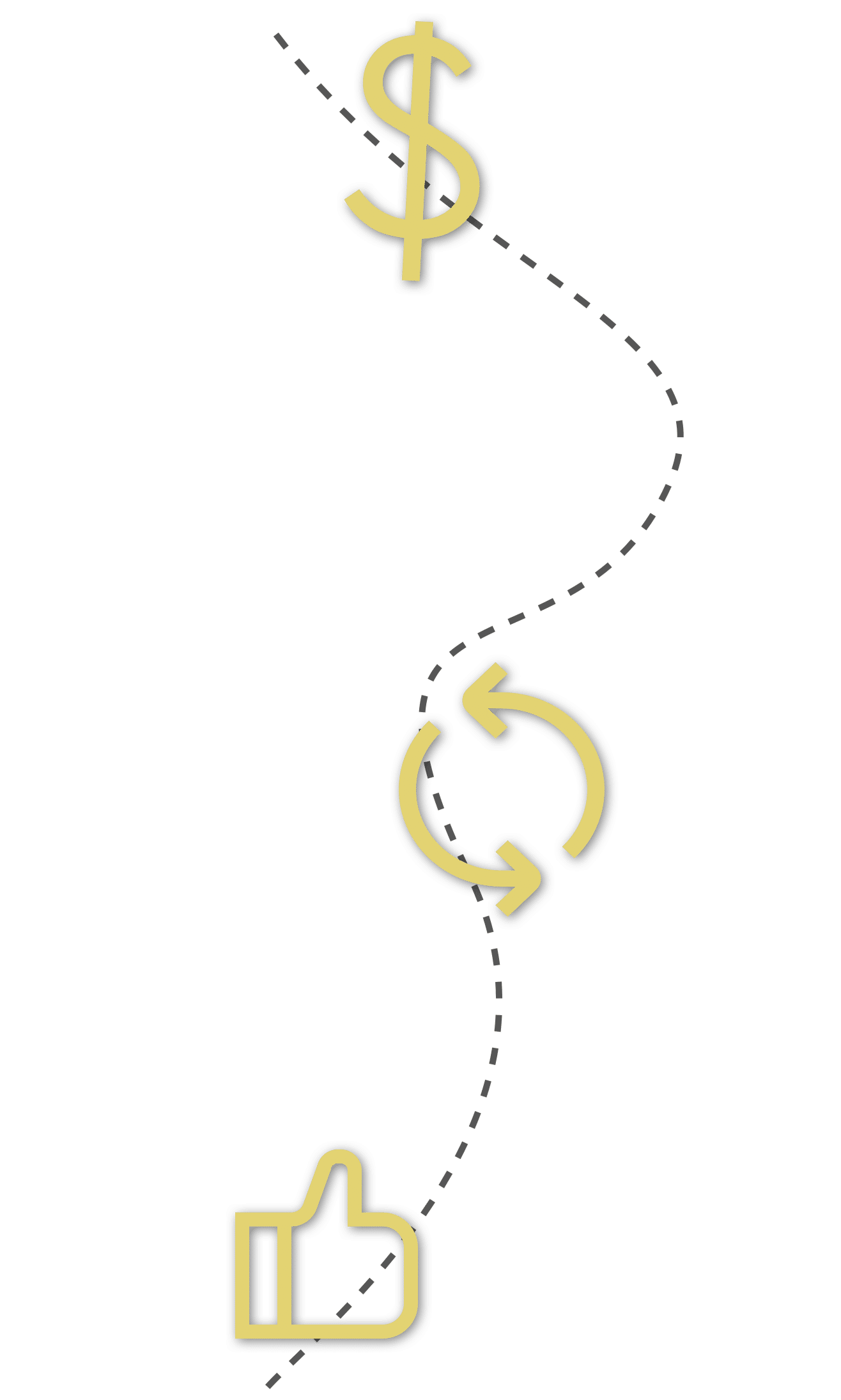 Better Proposals Start Here