Web Design Proposal Template
Save time with this Web Design Proposal Template and represent your brand well. This template empowers you to communicate your web design pricing, qualifications, and terms. Track how your prospects are viewing your proposal and seal the deal quickly with built-in eSignatures and payment collection!
Best proposal software ever! 
I've tried soooo many proposal softwares and I'll never try another one after Proposable. It's so easy to use and it looks good, which all the others don't.
Smart, reliable, and constantly improving.
Proposable just works. I can make visually interesting sales presentations, dynamically insert content, and execute agreements. Proposable powers our entire sales process.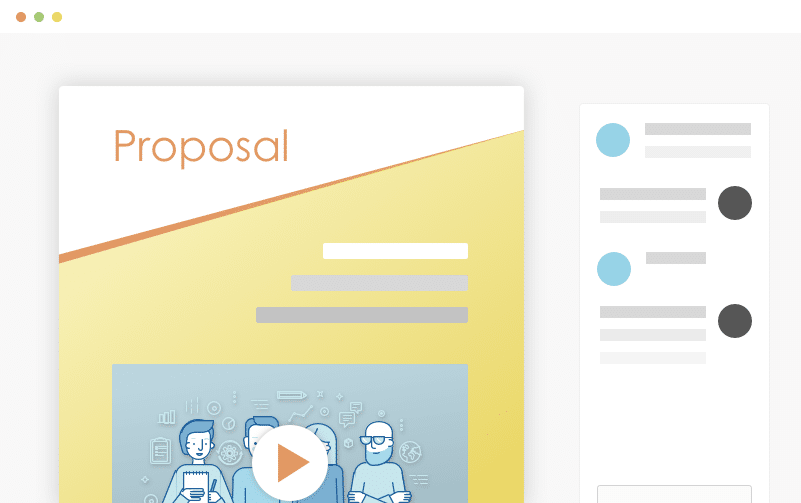 Wow Your Customers
Blow your clients away with a beautiful proposal that stands out above the rest. Add video and rich-media directly into your proposal pages for a more immersive sales presentation that's sure to make an impact.
Set Your Prices
Quickly build quotes, bids, and estimates with our flexible estimate block. With optional line-items, optional quantities, taxes, discounts and more, you can quickly represent your products and services in a polished and readable format. Organize all your products and services in the Pricing Catalog for instant recall.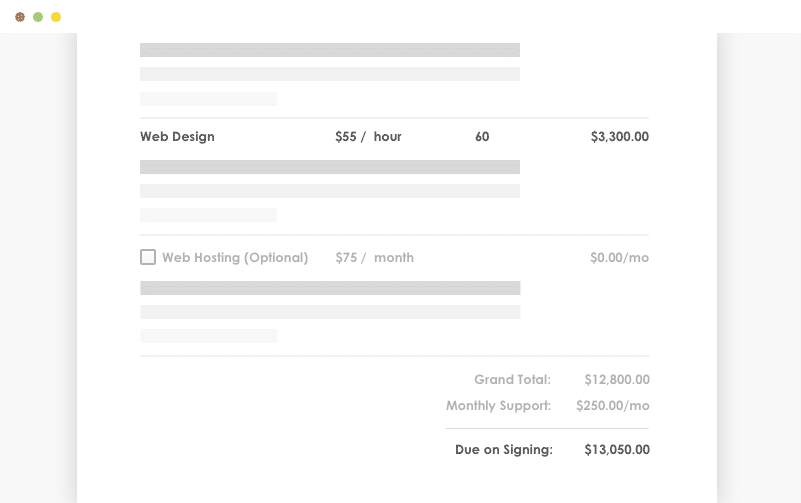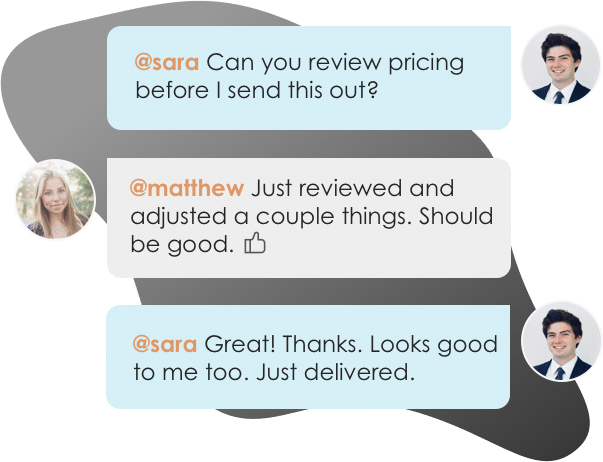 Work With Teammates
Easily collaborate with teammates on proposals. Mention team members to bring them into a proposal, or re-assign ownership when you need to handoff the proposal to another teammate.
Get It Signed
Close the deal faster with integrated e-Signatures. Place signatures, initials, and text field elements throughout your proposal wherever you need prospects to take action and your prospect is guided through a quick acceptance workflow to complete their acceptance. Counter-signing support is also included.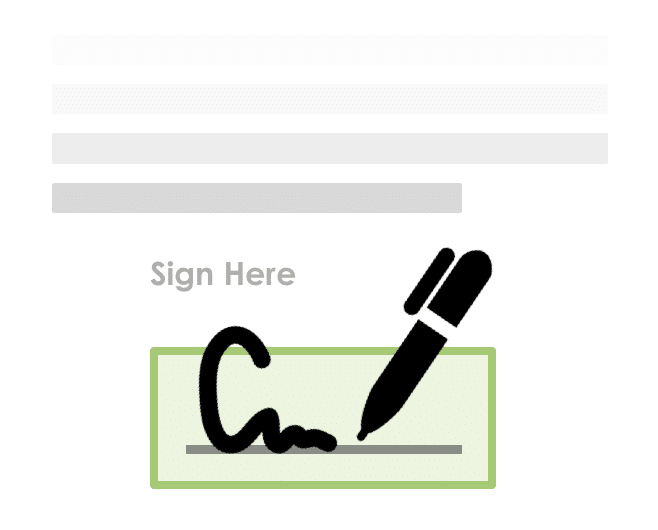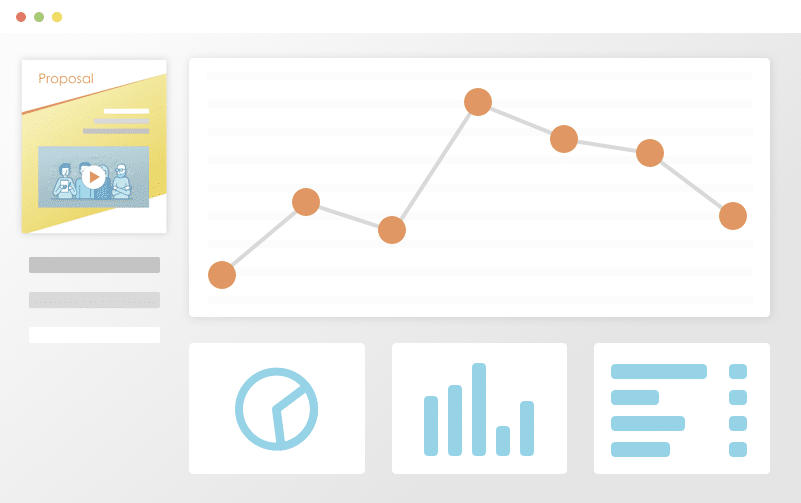 Track Everything
Ever wonder what happens to your proposal after you hit "send"? See detailed analytics and measure how each recipient is interacting with your sales material. Turn on real-time text or email notifications for proposal views and other key events.
Get Your Time Back
Save time and headaches by skipping the painful copy/paste and find & replace on all new proposals for your prospects and customers. Simplify your new proposal workflow to just a few clicks and go from spending hours on customizing new proposals to just minutes using painless proposal software.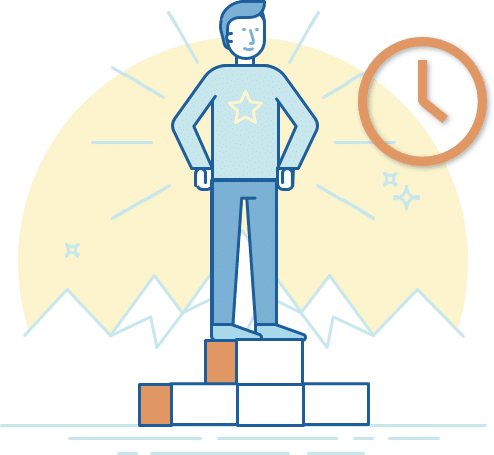 Edit & deliver this template.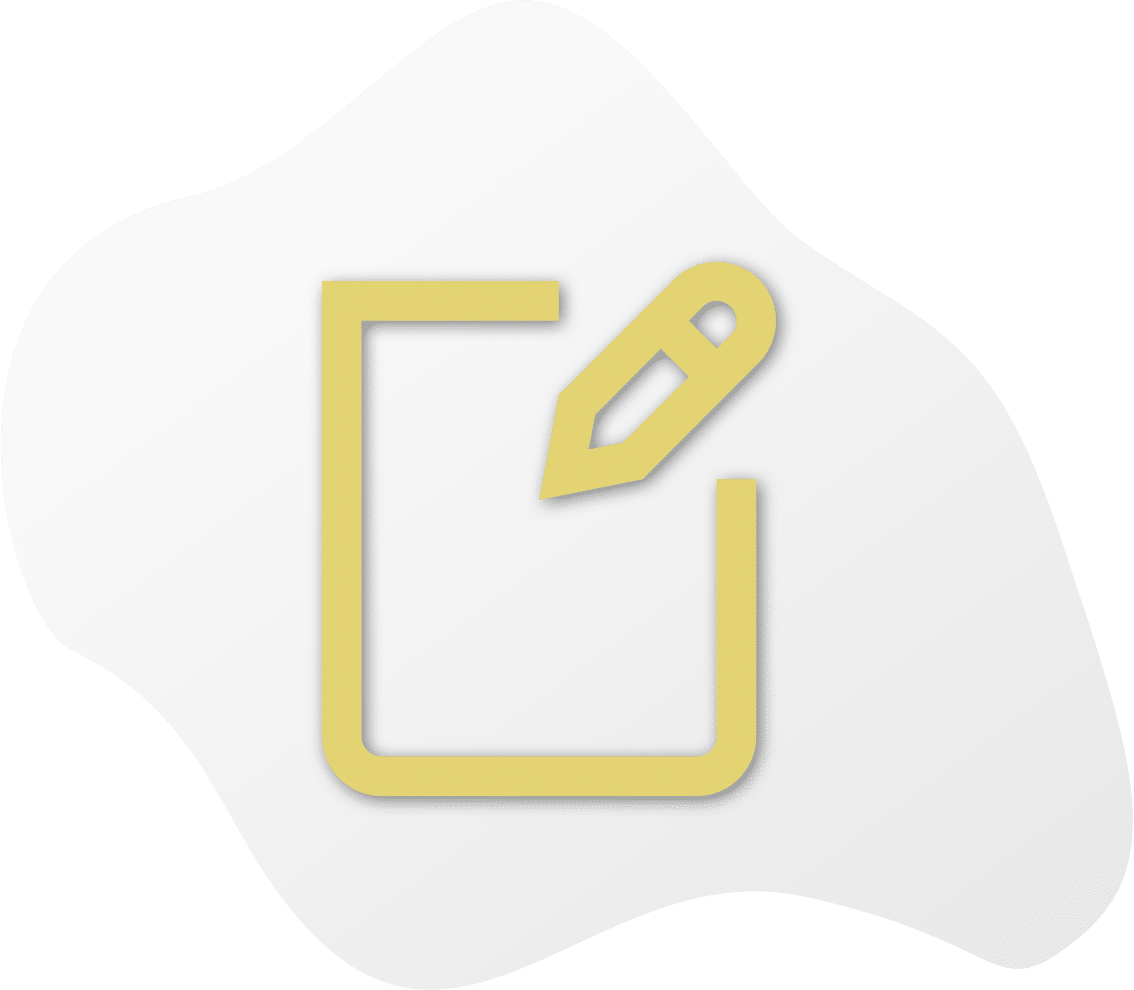 Template Overview
If you're an agency or freelancer offering web design services, our customizable web design proposal template is perfect to close any deal. Deliver your web design services with confidence to those who need it by using this professional web design proposal template.
Benefits
Take advantage of a professional proposal when introducing your company to prospective clients and making a case for their need of a properly working website.

Effectively establish your company's expertise by specifying the skills of the professionals working together in your team.

Clearly describe the tools and technologies that you employ in your web design process.

Let your client know exactly you'll go about completing each stage of the web design project, from the planning and design stages to testing and final deployment.
Template Sections
Here are the sections that are included with this free template. Each section can be customized to fit your business.
Introduction
Convincing your prospective customer that you are the right web design professional for the job starts with effectively introducing yourself or your agency. In this section, you can identify the skills and tools that you have which will enable you to carry out the task of designing a website successfully.
Our Team and Leadership
Build trust early on in the engagement by being transparent about your key personnel's backgrounds and areas of expertise. Whether an individual is your company's creative director, senior web designer, or sole  graphic artist, creating profiles with each team member's educational background, professional experience, and primary fields of specialization will help your clients better understand what your agency can do for them.
Project Details
As with any other proposal, it's important to specify in your web design proposal how exactly you plan to go about designing your client's website. Here, you can identify the key phases of the project, including the planning stage, creating the concept design, developing the codes, review and testing, and project completion.
What We Do
Aside from identifying the primary stages of website design, you also have to talk about the key responsibilities of your team members, as well as the tools and technologies that they will use. Your web design process may encompass many skills and disciplines, including web graphic design, interface design, coding, user experience design, and search engine optimization.
Deliverables
This section outlines the main deliverables that your agency will provide the client during or at the end of the engagement. Here, you can include the dates or durations within which you aim to complete each deliverable identified.
Web Design Estimate
It's also important to provide your client with an easy-to-understand project cost estimate that details the fees for each service you plan to provide. Whether it's costing for the wireframes and design, HTML or PHP coding, ongoing web design support, or web hosting, your fees should be clear and transparent from the get go.
Agree and Sign
This short section finalizes your agreement with the client and confirms their consent regarding the pricing and the schedule of deliverable submissions.
Web design is an exciting career that allows professionals to highlight both their eye for design and technical abilities. It is a way that will enable you to transform an organization's ability to present itself more effectively to the world.
However, with the advent of internet marketing, web design companies are no longer just, well, designers. They must now prepare themselves to offer design services that go beyond only a static web page.
There are a few fundamental principles that you must now consider:
Search engine optimization (SEO)

Conversion rate optimization (CRO)

Responsive design across all devices

Branding elements

Logo design

Graphic design

Digital photography

And much more
As you can see, the heavy-duty aspects of web design far exceed the needs of the past. More than ever, clients are evaluating web design companies for their marketing capabilities as well.
The best to showcase your aptitude is to use a web design proposal. It is a document that you can set up in a web design proposal template format to feature the relevant services you offer.
Since clients evaluate you on your ability to market yourself effectively, a simple web design proposal template gives you the power to respond in an elevated manner. There are plenty of resources available online, whether you are researching a free web design proposal template download or a sample proposal for website design and development PDF.
Today's online project maker tools even offer you the opportunity to create a web design & development project proposal presentation directly from your original documents without looking like a copy-and-paste job.
In this web design proposal template guide, the Proposable team discusses how software can help you, elements to include in your document, giving an effective presentation, additional skills you must possess, and some key differences among web design and development services.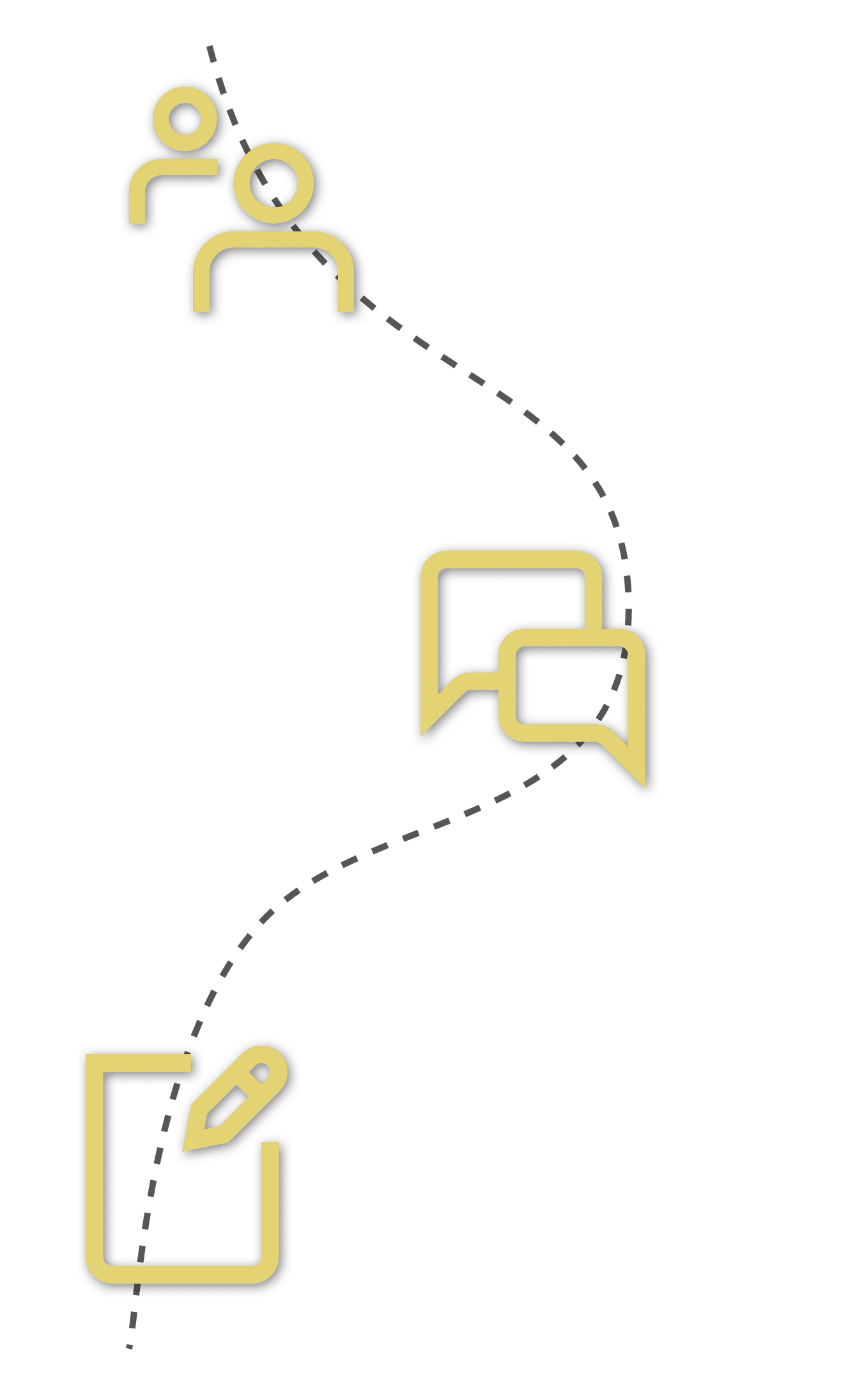 Web Design Proposal Generator
If you aren't the document drafting type, then we welcome you to the world of web design proposal generator tools. Premium and free online business proposal generator software is an invaluable tool for any web design company.
The most noteworthy benefit is that it saves you time and money during the sales funnel process. For example, premium and free online proposal software store your customer information, proposal documents, and management features under a single solution.
Imagine how great it would be to generate documents within minutes of meeting with your client. The sooner you can send it out, the more you appear prepared for the task at hand.
In addition to the features above, a free proposal generator also features:
Drag-and-drop builders

Content libraries

Estimates

Collaboration tools

Approvals and versioning

Activity streams

Digital signatures

Proposal analytics

Real-time notifications
The opportunities are unlimited when it comes to finding the right tool. No longer do you have to task someone with writing, designing, and generating manual documents of the past.
Today's web designers and developers must showcase their soft skills—like marketing, flexibility, and emotional intelligence. Customers respond to these types of communications.
If you noticed, one of the items in the above-referenced section list highlights proposal analytics. Think of this feature as the "Google analytics" of your proposal sales process.
No longer are you wondering how clients engage with the documents you are sending. A robust dashboard allows you to see when they opened it, how they are interacting with it, and other relevant data points.
You can also "nudge" them a bit by using the collaboration tools to communicate with your potential client. There is no more guessing involved in the process.
You can work with prospects in ways unlike the past. Help them understand how your services benefit them in the bigger picture, and you will win every time.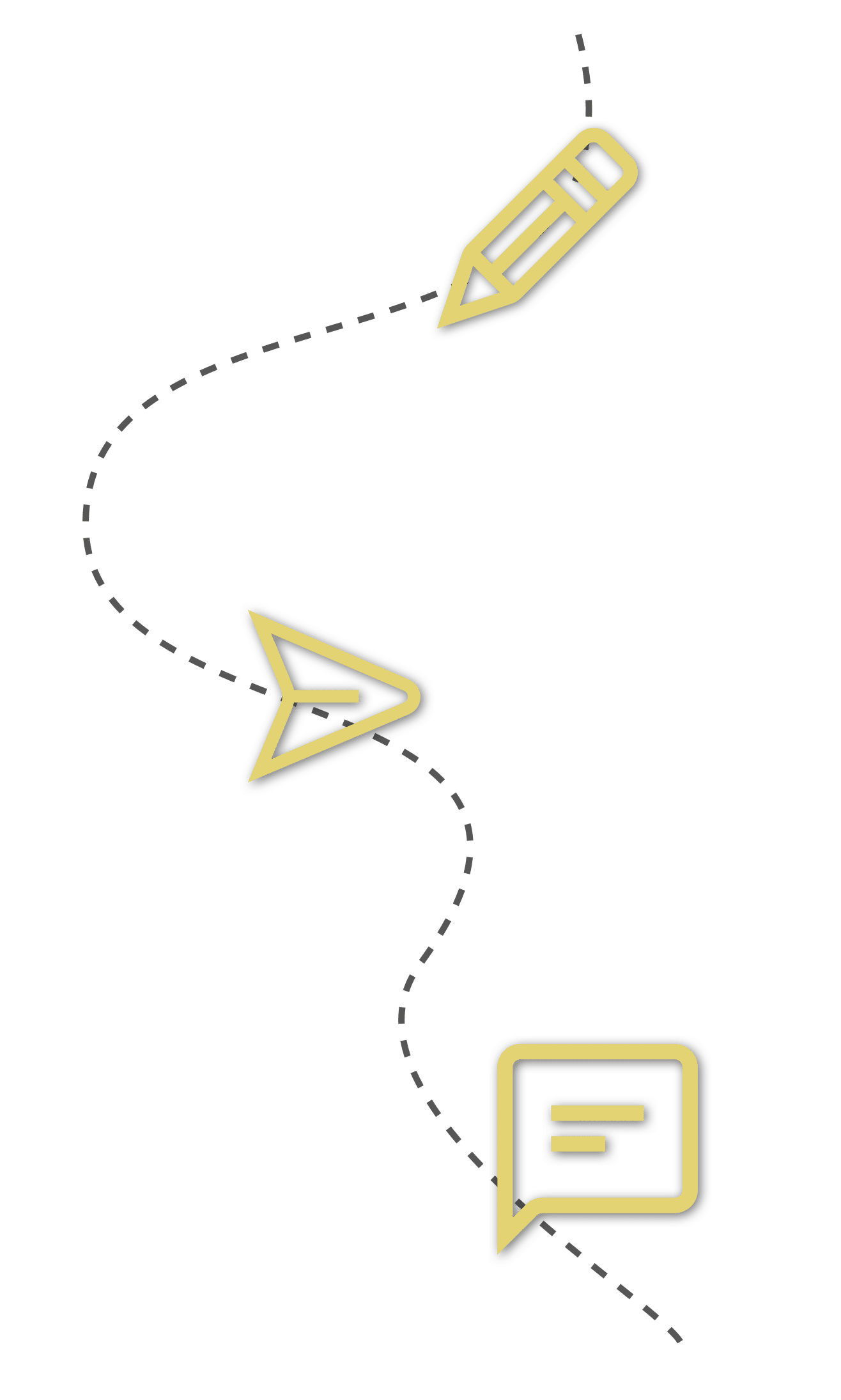 Before you dive into what goes into a modern web design proposal 2020 document, you must first understand what to include, from a language standpoint, first.
Elevating your web design proposal PDF with the right formatting is the way to go. The relevant sections ensure that you protect yourself as well as set expectations with your client from the beginning of the relationship.
Here are a few essential considerations to include in a web design proposal template PDF:
Cover page

Introduction

Project details

What you do

Your service processes

Deliverables and timelines

Pricing

Terms and conditions

Digital signature and date lines
Back in the day, web design and development companies used older tools to generate a web design proposal sample doc, like Microsoft Office. However, customers need a more collaborative approach that they can access from any location.
Now, you can find a web design proposal template doc that features the sections listed above without having to spend a few hours drafting, tweaking, and designing one. Instead of searching tirelessly for the best web design proposal template download, templating software, like Proposable, is an excellent go-to method.
Website Proposal Presentation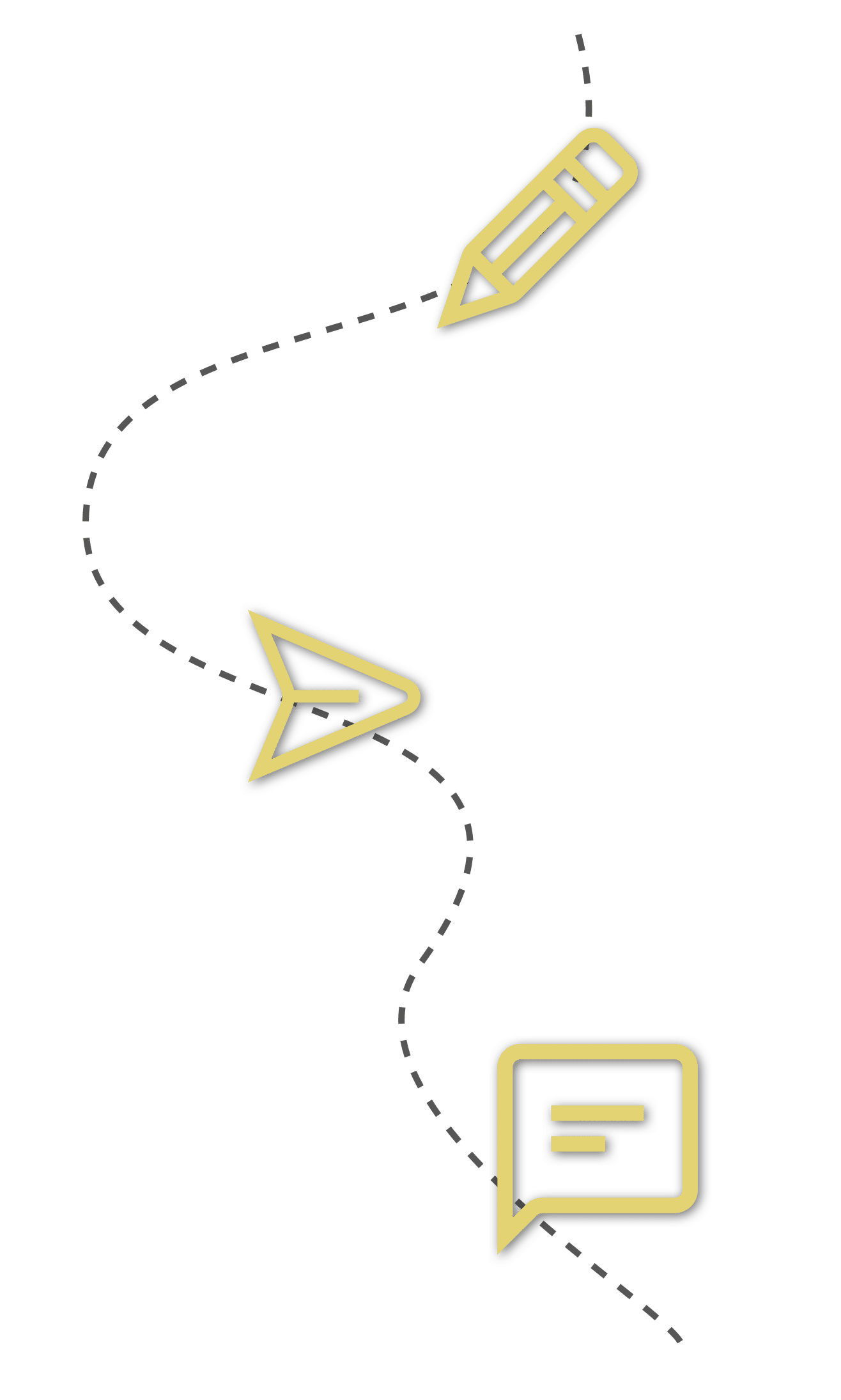 Selling a website is a more holistic process than merely just offering web design services. There is a lot that goes into web design these days that agile companies must let customers know that they can meet these demands.
While a website proposal PDF meets these needs, a website proposal presentation is a professional way to polish your look. A website design presentation to client PPT or proposal email for website development needs to speak their language and catch their eyes.
Keep in mind that you only have 7 seconds to make a great first impression.
Here are a few essential services to highlight in your website design that ensure that your prospects notice you:
Web development

Web design

Database development

Form creation

Programming

CRM knowledge

Mobile optimization
In addition to the necessities listed above, you can also incorporate value-added services to increase your revenues. A few value-added services to include might look like:
Analytics reporting

Competitive analysis

E-mail templating designs

Blog and content management

Sales presentation development

Usability testing

And more
That is a ton of ground to cover in one document! Who knows if your potential customers will even read it. There are a few ways around this challenging aspect.
You can help them through the process by visiting their offices and discussing your website proposal presentation PDF in-person. A premium templating tool, like Proposable, allows you to convert your WordPress website proposal PDF and turn it into an incredible website presentation PPT template.
You aren't limited to a specific format, either. For example, if you have older clients that prefer a website redesign proposal PPT in a free website proposal template Word download, you can export free website proposal template Word document into Microsoft's suite of tools.
By following the guidelines listed above, you can go from trying to figure out how to present a website in PowerPoint to an expert in no time flat by using the right tools that make sense for the job in which you are vying.
Website Development Proposal Letter
In the final section of this web design proposal template guide, we are going to examine the critical differences between web design and web development. Many professionals can call themselves web designers. After all, it requires a little programming knowledge, the ability to adapt to CRM programs, like WordPress, and graphic design capabilities.
However, web development is a much different breed. Software and database development are significant components that web designers cannot match. Customers want to offer a custom experience to their prospects and expect that you can deliver on this demand.
Although you cannot have one without the other, designers have an eye for cohesiveness and visual creativity that escapes more objective minds. Web development shops can use a web development PPT presentation free download to generate a website development project plan PDF or website development proposal letter to show how well-rounded their team members are.
If you are ready to elevate your web development proposal template free download documents, consider taking Proposable for a free, 14-day trial.
Edit & deliver this template.