Social Media Proposal Template
Show prospects your professional brand with our Social Media Proposal. No matter what marketing services you offer, our polished template gives you the foundation you need to increase your business and land more customers.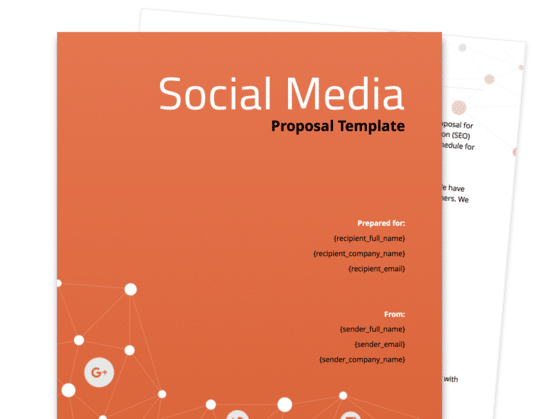 Best proposal software ever! 
I've tried soooo many proposal softwares and I'll never try another one after Proposable. It's so easy to use and it looks good, which all the others don't.
Smart, reliable, and constantly improving.
Proposable just works. I can make visually interesting sales presentations, dynamically insert content, and execute agreements. Proposable powers our entire sales process.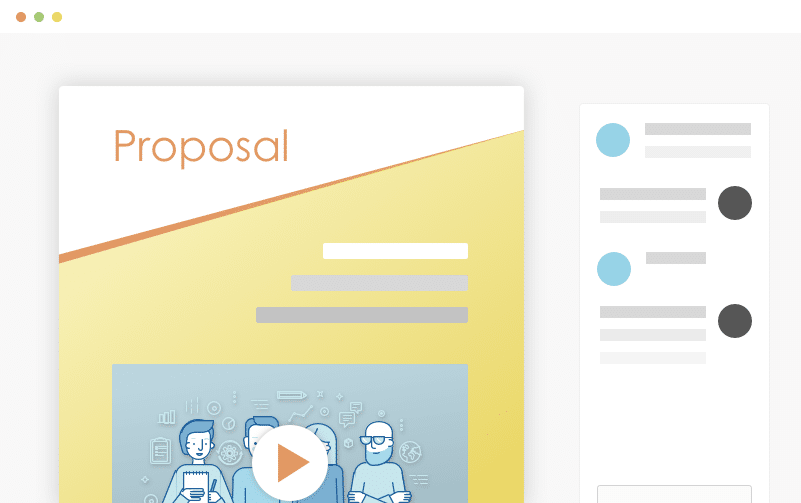 Wow Your Customers
Blow your clients away with a beautiful proposal that stands out above the rest. Add video and rich-media directly into your proposal pages for a more immersive sales presentation that's sure to make an impact.
Set Your Prices
Quickly build quotes, bids, and estimates with our flexible estimate block. With optional line-items, optional quantities, taxes, discounts and more, you can quickly represent your products and services in a polished and readable format. Organize all your products and services in the Pricing Catalog for instant recall.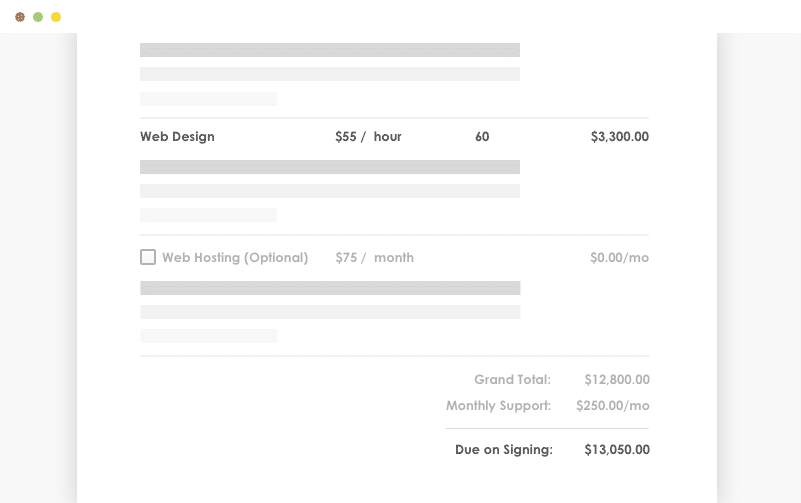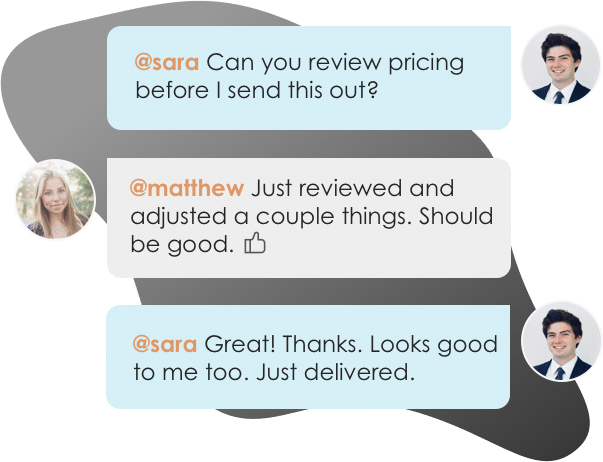 Work With Teammates
Easily collaborate with teammates on proposals. Mention team members to bring them into a proposal, or re-assign ownership when you need to handoff the proposal to another teammate.
Get It Signed
Close the deal faster with integrated e-Signatures. Place signatures, initials, and text field elements throughout your proposal wherever you need prospects to take action and your prospect is guided through a quick acceptance workflow to complete their acceptance. Counter-signing support is also included.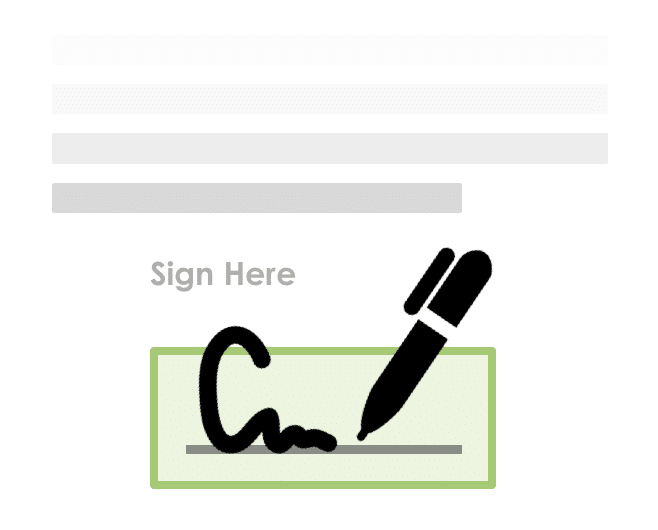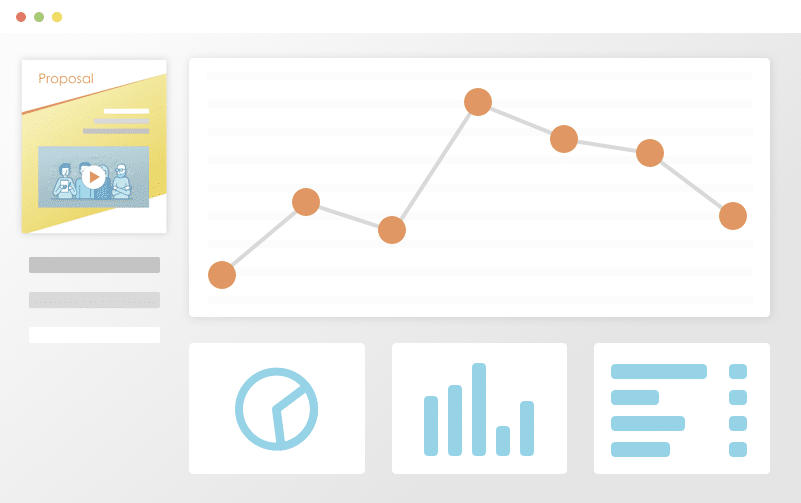 Track Everything
Ever wonder what happens to your proposal after you hit "send"? See detailed analytics and measure how each recipient is interacting with your sales material. Turn on real-time text or email notifications for proposal views and other key events.
Get Your Time Back
Save time and headaches by skipping the painful copy/paste and find & replace on all new proposals for your prospects and customers. Simplify your new proposal workflow to just a few clicks and go from spending hours on customizing new proposals to just minutes using painless proposal software.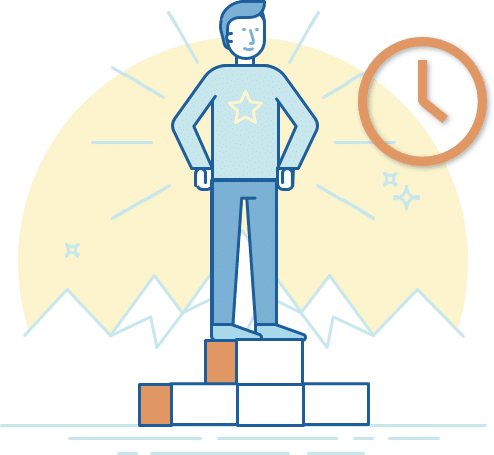 Edit & deliver this template.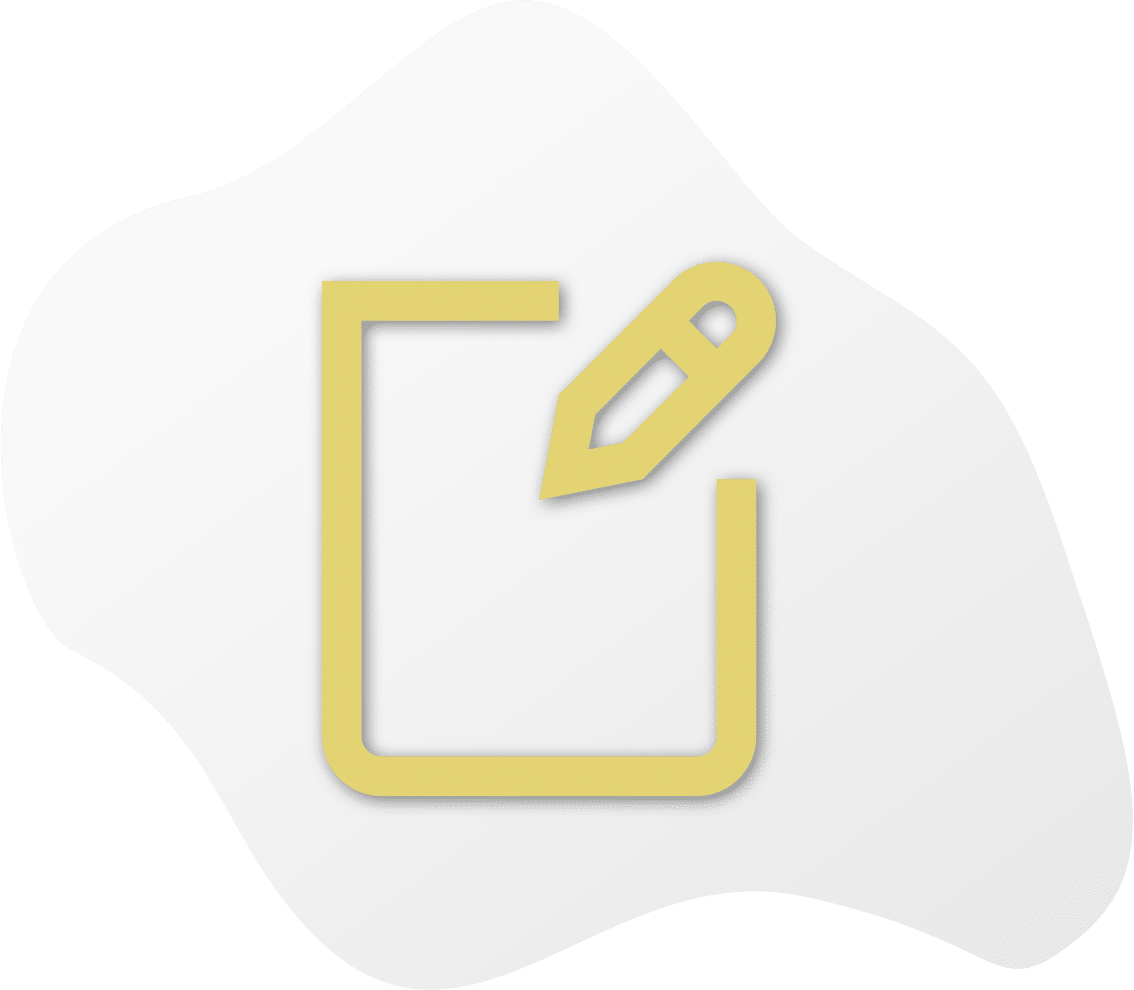 Template Overview
Social media is continually becoming more important. Don't get left in the dust by your competitors taking your leads. Get ahead of the game by using our customizable social media proposal template to pitch your services to those who need it.
Benefits
Make a great first impression with a properly worded introduction of your company and of your social media services.
Effectively outline the parts of your proposed comprehensive and coordinated social media program.
Concisely present your project deliverables and define the responsibilities of each member of your team, including your project managers, social media specialists, and content specialists.
Provide your prospective clients with a straightforward project cost estimate that details the fees for each component of your engagement.
Template Sections
Here are the sections that are included with this free template. Each section can be customized to fit your business.
About Us
As with any other proposal, it's important to headline your social media proposal with an introduction about your company and your services. This section lets you clearly define the nature of your business as well as describe the social media marketing program that you plan to deliver.
The Team
Key to building rapport with potential customers is humanizing your approach when it comes to introducing your business. This section helps you accomplish this goal by serving as a brief backgrounder about the key personnel of your company. The individual profiles detail your people's educational background, professional experience, and areas of expertise, helping build trust early on among the recipients of your proposal. 
Social Media Program
After establishing your identity and goals as a company, it's time to specify the services that your offer. This is the section where you do just that. Here, you can detail how exactly you plan to carry out a comprehensive and coordinated social media campaign, a task which may include identifying the main social media strategy, creating and updating the client's social media accounts, as well as scheduling and creating relevant content and activities for their social media campaigns.
Deliverables
Your proposal can also include a short list of your planned deliverables, which is basically a schedule of the services that you plan to provide as part of the engagement. Here, you can detail who among your team will be part of the project, what their responsibilities are, and what sort of activities and content portfolio they can design and generate for the project.
Estimate
Project cost estimation is necessary because what services you can provide your client all boils down to what they can afford in the first place. This section itemizes the fees for each component of the engagement, be it a full audit of a website, continuing social media management, or writing blog articles every month.   
Terms and Agreement
To cap everything off, it's also important to have a terms and agreement section in your proposal where you can summarize and formalize your obligations to your client.
Having a free social media proposal template gives you a chance to showcase your services and show your potential clients how you can impact their business. Standing out from the competition is the most important factor that differentiates one business from the next. Using a simple social media proposal template allows you to display professionalism and expertise.
The right proposal will focus on the needs of the client rather than the needs of the social media marketing business. When we pay attention to our client's goals and desires, we create a proposal that not only satisfies them, but it satisfies us as well. The best social media proposal template will allow you to explain what results you'll generate for the client specifically. It will also explain what metrics you'll measure to help them understand the benefits.
With this social media proposal template free download, your social media business will have all the tools and features needed to:
Craft the perfect sales proposal

Collect e-Signatures

Collaborate with team members

Analyze proposals in real-time

 
Using a social media scope of work template allows social media businesses to convey their services in a way that clients can understand and absorb. With this template, you can show potential leads your services. Doing so will help them learn how social media marketing will help them gain more customers and ultimately make more money.
Another component of the best social media proposal template will explain financial investments and terms of the contract. The template should have information about how the client is billed, for how much, and how often. All of these components make up the best social media proposal template 2020 has to offer.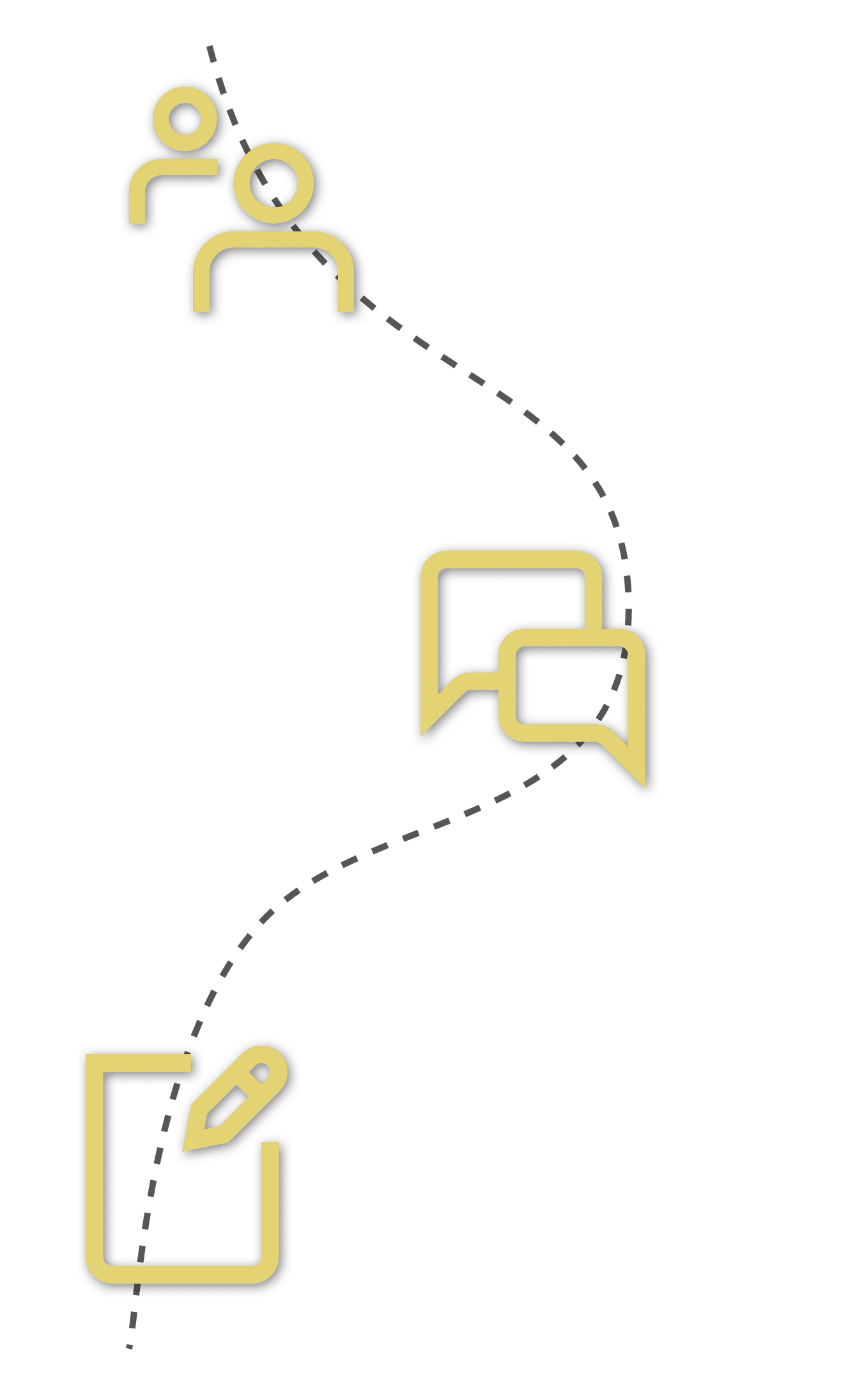 Social Media Marketing Proposal Doc
Social media marketing is a widely used term to describe so many different services provided. There are businesses that simply provide Facebook page management, and they upload content weekly to their page. Some other companies offer complete social media services where they cover four different platforms, written content, video production, paid ads, and more. Many use social media marketing proposal for client pdf files to easily send their proposals to their potential clients. Since there are so many different ways to convey social media marketing, it helps to be as direct and specific as possible about the services you offer.
One thing to understand is the significant difference between search marketing and social marketing. Search marketing generally applies to customers or clients who are searching for a specific product or solution on Google. Social marketing is more discovery and interruption-based, so it requires you to take a different approach. The two work together because social media helps build links. Links help with search marketing and people search on social networks to find content.
With this social media marketing proposal ppt from Proposable, we offer a web-based social media marketing proposal that allows you to:  
Save time with a simple workflow that takes only a few clicks

Stand out with beautiful proposals containing video and rich-media

Track every detail including how your lead reacts to the proposal letter

Sync contacts and details to easily manage data
With so many types of proposal templates available, it can seem difficult to choose. We recommend choosing Proposable because we make it easier to create aesthetically pleasing proposals that not only highlight your expertise, but they save you time as well.
Social Media Proposal Pricing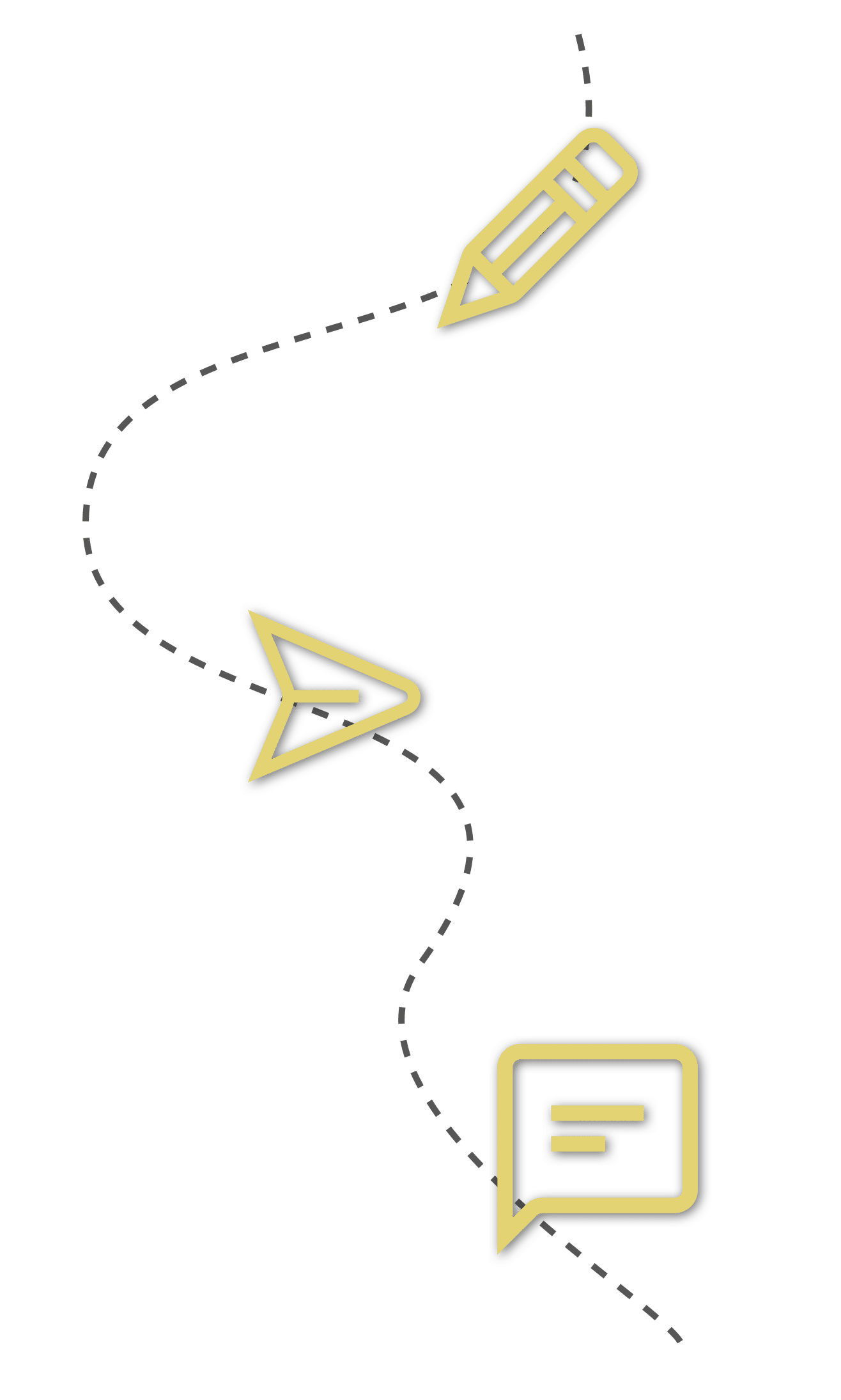 It's no secret that people spend a lot more time on certain social media platforms compared to others. For example, the average person spends 40 minutes per day on Youtube while they only spend one minute per day on Twitter. When pitching to a client, it would be much easier to propose Youtube marketing over Twitter marketing for this reason.
There are many services social media marketing companies can provide and having a clean social media cost proposal keeps expectations in check. Using our social media proposal example pdf, your social media business will have no problem explaining services and the costs associated with them. Some social media services you may offer are:  
Content Strategy

Account Creation

Branding

Content Creation

Research and Analysis

PPC Ads

Consulting

Reputation Management

…and much more
All of these services require a concise social media proposal ppt to drive home the benefits of each service.
Every business chooses to structure its pricing differently. Some use monthly packages with retainers, some have fees per-project, and others have lengthy contracts of as long as one year. How you structure your pricing is completely up to you. Social media businesses have the freedom of setting up pricing; however, they like using Proposable's free social media proposal template.
Edit & deliver this template.