IT Services Proposal Template
Selling IT services can be really competitive – That's why we've created a polished IT services proposal template to help streamline your sales process and give you an edge on the competition. Wow your potential clients with an interactive proposal that includes ready-made sections for your company info, service offering, pricing, and terms. Fill, deliver and track your proposals in minutes!
Best proposal software ever! 
I've tried soooo many proposal softwares and I'll never try another one after Proposable. It's so easy to use and it looks good, which all the others don't.
Smart, reliable, and constantly improving.
Proposable just works. I can make visually interesting sales presentations, dynamically insert content, and execute agreements. Proposable powers our entire sales process.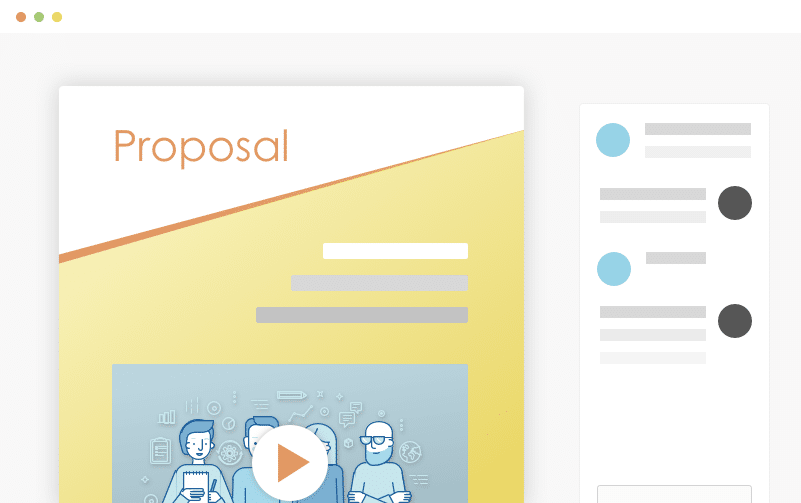 Wow Your Audience
Blow people away with a beautiful proposal that stands out above the rest. Add video and rich-media directly into your proposal pages for a more immersive sales presentation that's sure to make an impact.
Set Your Prices
Quickly build quotes, bids, and estimates with our flexible estimate block. With optional line-items, optional quantities, taxes, discounts and more, you can quickly represent your products and services in a polished and readable format. Organize all your products and services in the Pricing Catalog for instant recall.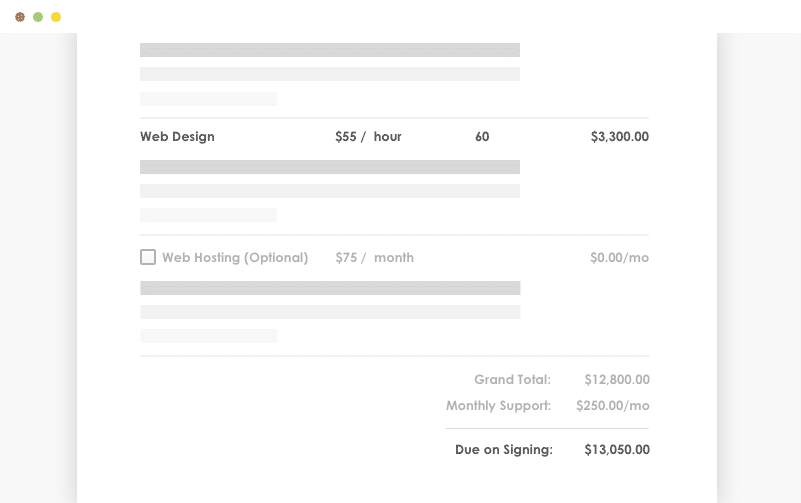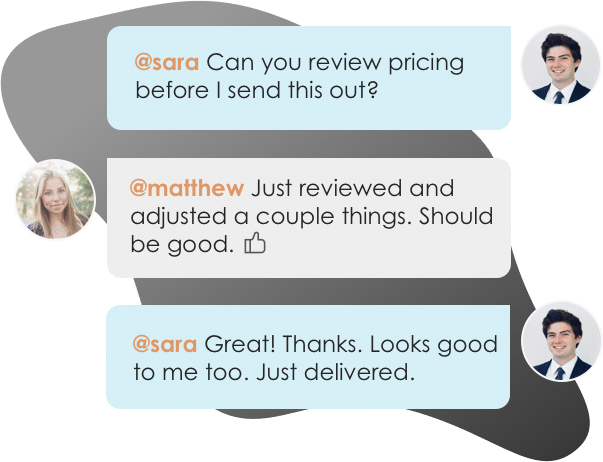 Work With Teammates
Easily collaborate with teammates on proposals. Mention team members to bring them into a proposal, or re-assign ownership when you need to handoff the proposal to another teammate.
Get It Signed
Close the deal faster with integrated e-Signatures. Place signatures, initials, and text field elements throughout your proposal wherever you need prospects to take action and your prospect is guided through a quick acceptance workflow to complete their acceptance. Counter-signing support is also included.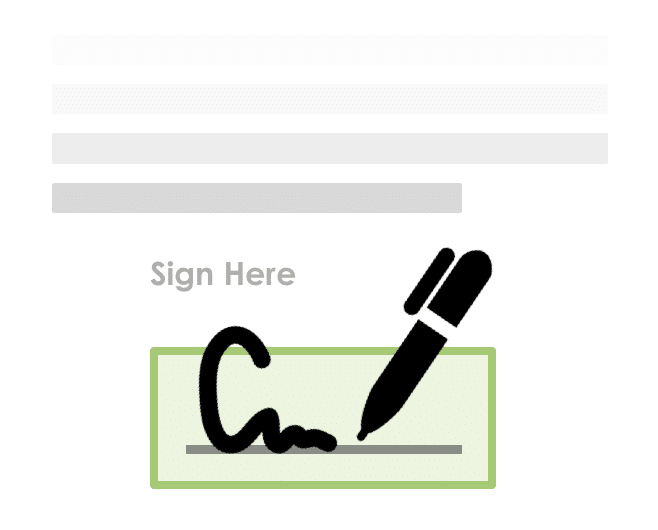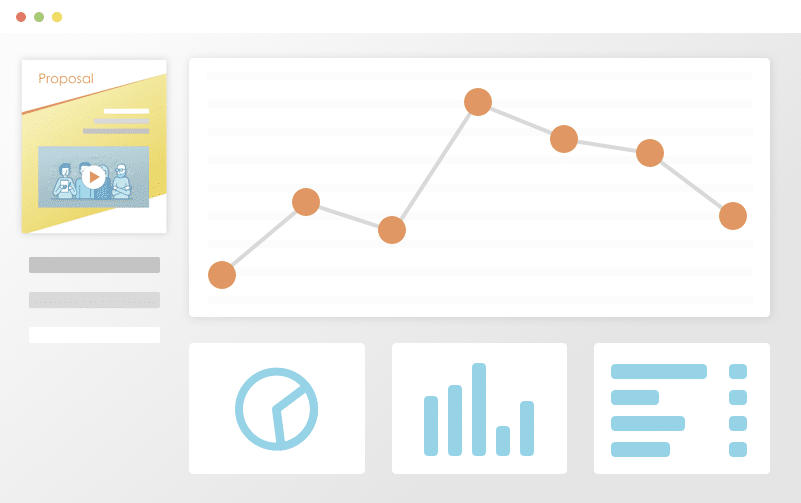 Track Everything
Ever wonder what happens to your proposal after you hit "send"? See detailed analytics and measure how each recipient is interacting with your sales material. Turn on real-time text or email notifications for proposal views and other key events.
Get Your Time Back
Save time and headaches by skipping the painful copy/paste and find & replace on all new proposals for your prospects and customers. Simplify your new proposal workflow to just a few clicks and go from spending hours on customizing new proposals to just minutes with proposal software.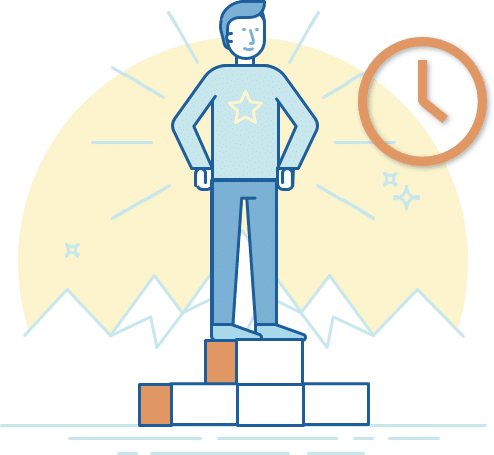 Edit & deliver this template.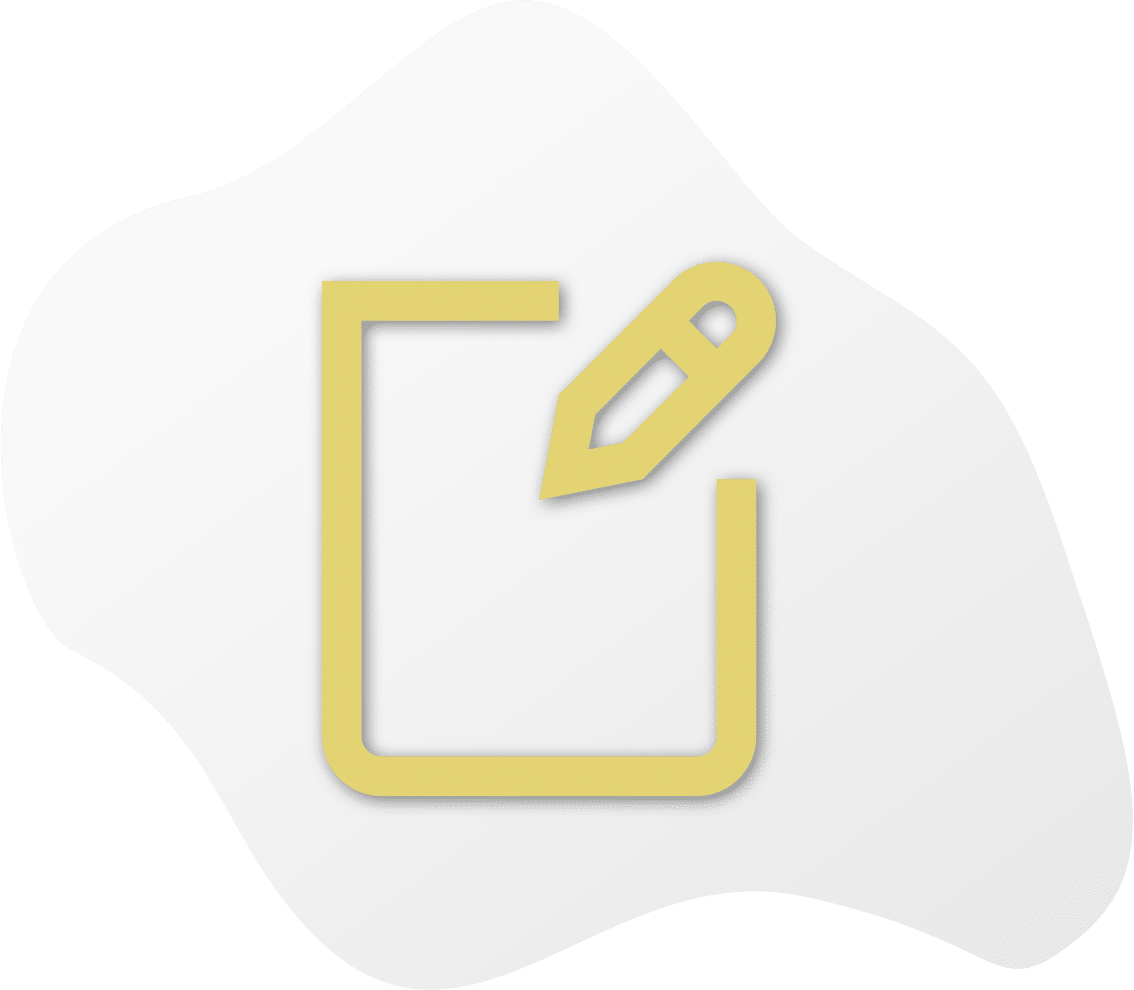 Information technology (IT) companies offer remote or on-site services that manage an organization's technological assets. Managing IT also involves the creation, optimization, and accessibility aspects of a company. The goal is to help businesses manage their IT goals and keep them running in tip-top shape. However, there are a plethora of IT services offered, which means that your company should define what it wants to offer and how to execute their service offerings.
The most common types of IT services include:
Cloud management

Backup and restoration

Network security

Managed services

Network training

Consulting

IT website design
As you can see, IT companies wear many hats. Each type of service also requires specific activities that customers expect under an IT services proposal template free contract.
You can feature your services and IT company website template free offerings by incorporating the following elements into an IT services proposal template free download or IT support services proposal template Word document:
An overview and summary of the document

Your proposed solution

Your cost of services

How to pay you

Your refund policy

Liability waivers

Terms of services

A signature and dateline
Selecting the right IT support services and computer maintenance proposal template is important. For example, you will want to use an information technology website templates free download or an IT infrastructure services website template for web design.
Doing so allows you to incorporate the best language that other successful companies have used in the past. In short, you are not required to "reinvent the wheel" each time.
In this guide, the Proposable team outlines the various types of IT services proposal templates that companies can use to protect their companies while ensuring that clients are satisfied and comfortable with the approach you are deciding to take with them.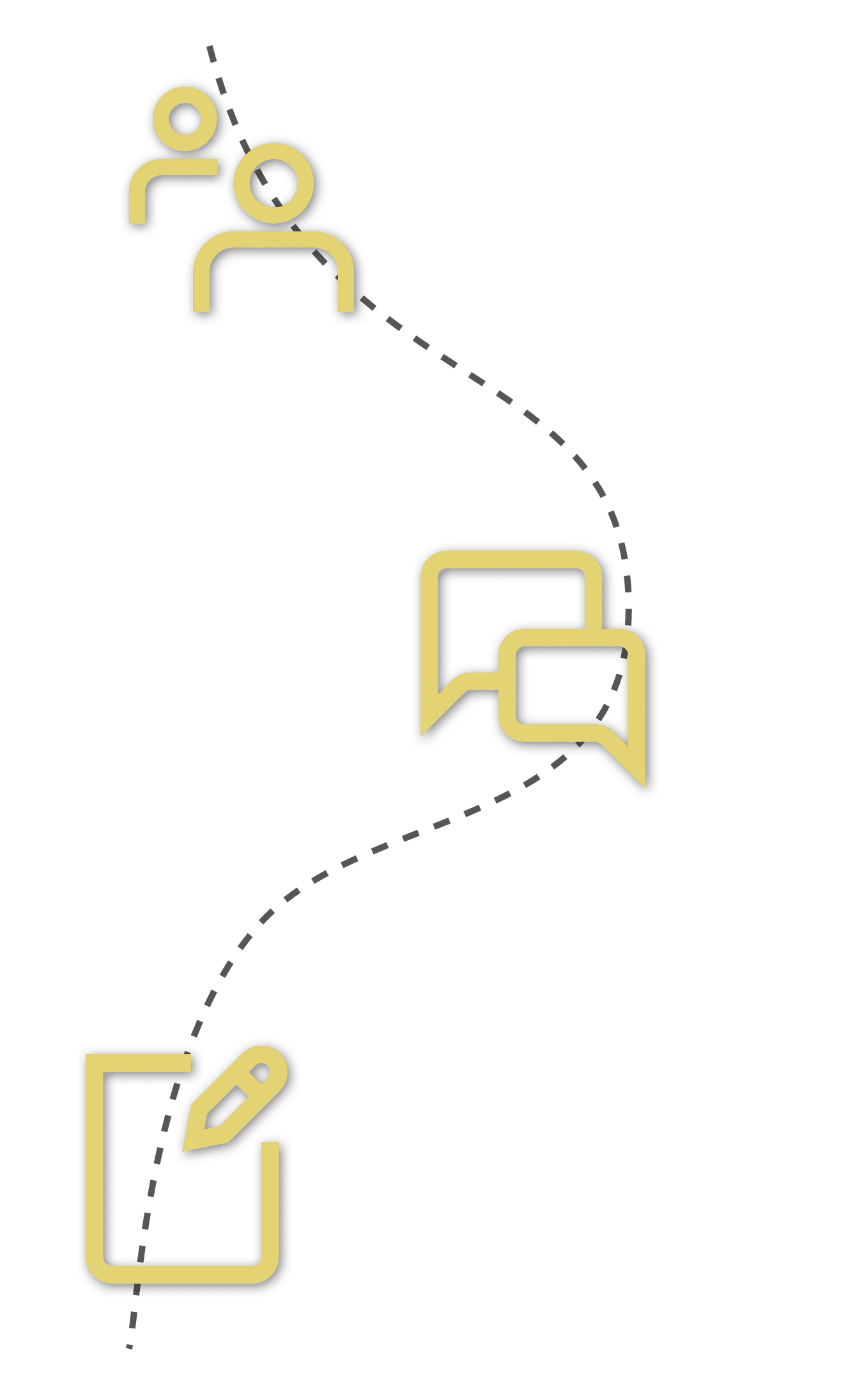 Managed Services Proposal PDF
A managed services provider (MSP) is an IT company that sells its services to companies that need IT service and support without making a massive internal commitment from a financial standpoint. MSPs offer the same services as a traditional IT company, but they use more flexible pricing options and a-la-carte services.
They generally price their services using a subscription-based model by the user or by the device. It is a strategy that ensures their customers are not paying for services or employees that do not access the internal network. It is a highly technical and complex relationship that aims to deliver on simplicity.
Therefore, you will do well to incorporate the following elements into your managed services proposal PDF:
An overview of your MSP services

Your pricing models and packages

Social proof of your past work

Case studies

Payment and refund policies

Proprietary and non-disclosure statements

How conflicts are handled

Termination clauses

Terms of your services

A call-to-action for taking the next steps
While not every MSP offers website design services, there are specific managed service provider website template documents online that you can use to add relevant information regarding this offering. You can build one from scratch for a customized experience, or you can work alongside a sample proposal letter for computer services for a better result that speaks to your target audience. Finding the right document should further align with the types of services you offer, no matter how you approach this part of the process.
For example, it does not make sense to use a computer maintenance services technical proposal template when you really intend to need a software maintenance proposal template. While these nuances do not seem like a big deal to non-IT professionals, there are significant differences. Therefore, you need to address them with the right template.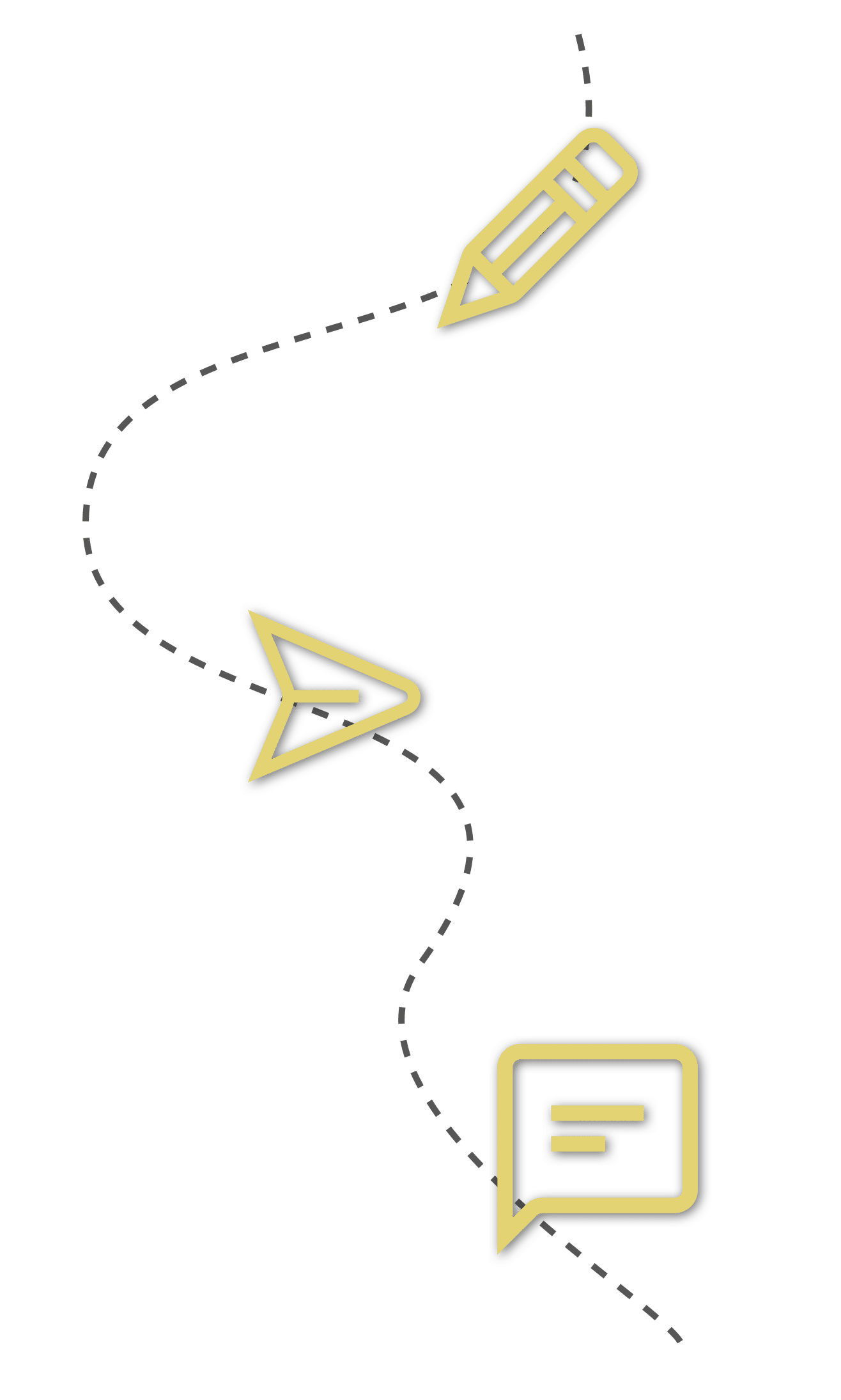 The biggest challenge associated with starting a new IT company lies within your ability to generate revenue and receive capital funding and support. Therefore, investing in effective tools that help you achieve both of these goals is critical to your success. One such tool is called a pitch deck.
A pitch deck is a visual presentation created with a business pitch PowerPoint Template, a pitch proposal template in Google Slides, a business example pitch example PDF in Prezi, or premium business pitch template software. You can create a pitch deck template free or paid depending upon your company's ability to invest in such a valuable and powerful solution.
The best pitch deck template helps you:
Tell your company's story

Use visualization to make your offerings more clear

Outline your business practices

Tailored to the target audience

Talk about yourself in a comfortable way

Share the work you have performed in the past

Outshine the competition point-for-point

Provide the numbers behind the action

Create tangibility for an intangible product
You can also accomplish the simultaneous task of creating a proposal and a presentation using premium templating software, like Proposable. Typically, there is a feature that allows you to project your business pitch template free or investor pitch deck PowerPoint template free download and use it as the presentation itself.
Business Proposal Sample Letter
IT businesses can benefit from a well thought out business proposal sample letter. It is a great way to protect your legal assets while demonstrating all of the ways in which you can help your clients.
A sample of written business proposals PDF document should include:
A cover letter address your prospect

The document's table of contents

An executive summary

An overview of the client's business

The identified problem

Your proposed solution

A summary of costs

Cancellation policies

Payment policies

Your terms of service

Signature and date lines
Using a premium service, like Proposable, is an excellent choice for drafting your business proposal sample doc. Whether you need an enterprise or small business proposal template Word document, there is a solution for every professional IT firm.
It is important to use a business proposal template free download or premium business proposal for IT services to strengthen your offerings while reassuring the customer that you will perform as promised. You should also find a business proposal format sample to ensure that you are formatting it correctly and as expected. An elevated design proposal template is a great way to show how technically savvy you are.
Service Offering Template
One of the main challenges that service-oriented businesses face when pitching their services is intangibility aspects. Unlike products, services cannot be "felt" or evaluated for performance beforehand. Essentially, the companies you are approaching are already unsure of how well you will perform based on future expectations. In short, selling your IT services is much more difficult than selling a tangible product that can be objectively researched.
Knowing this information, there are a few elements that your service offering template documents should contain the following elements to combat this challenge when trying to figure out how to write a service proposal:
Legal language that is easy to understand

High-quality design elements

A clear demonstration of your technical abilities

Recognition that you can provide user-friendly communications

Customized template language that speaks to the prospect

A

service proposal letter

in front
There are two additional points worth mentioning when it comes to crafting the perfect sample proposal letter to offer services, service proposal sample Doc, or service proposal sample PDF.
First, the service proposal template free download you select should contain simple, easy-to-understand language. Complicated terminology confuses laymen and may create a barrier to participation when hiring you. This assertion is especially true if your competitors are already executing this strategy. It comes across as a bit flashy, and like you do not understand how to communicate effectively.
Second, your service proposal template PDF should demonstrate that you have soft skills. IT managers that possess a high emotional and social IQ are in high demand, which means that you should not overlook showcasing how people friend your team is. The idea of your template is to sell your services while protecting your legal assets. Forgoing these two elements mean that you may be overlooked because of how you are presenting yourself.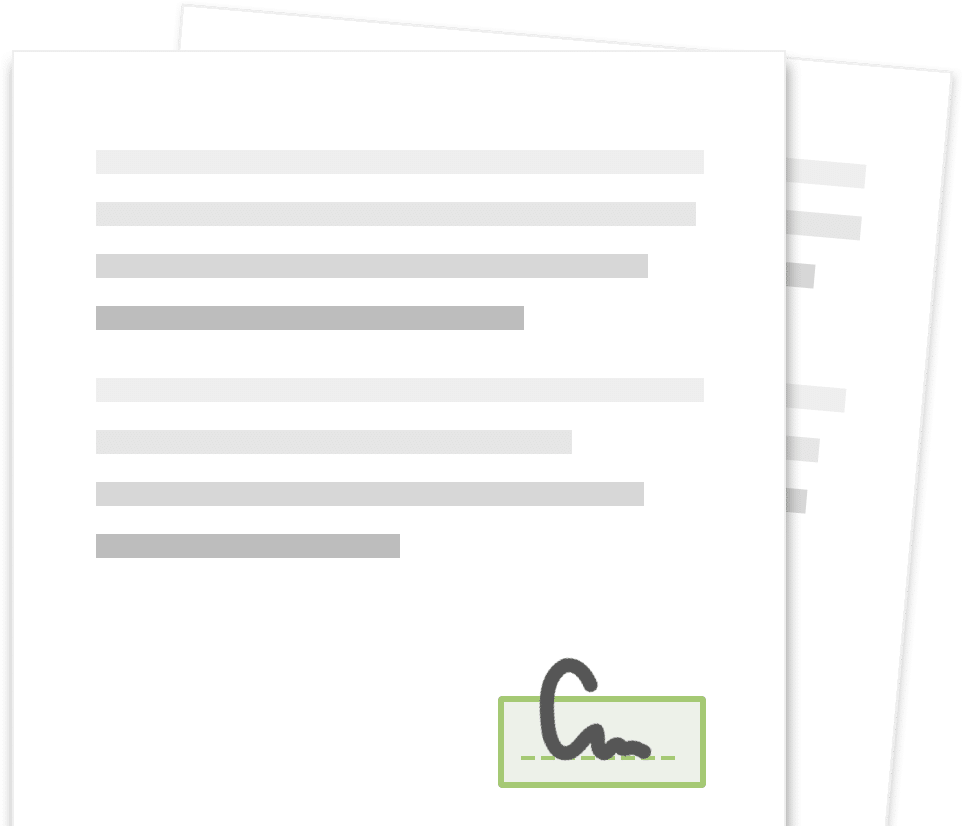 Edit & deliver this template.