Business Proposal Template
A polished business proposal is critical to generating new business for your company. Its important to include the sections that will help your prospects see why your company is the right choice for them. Template sections include About Us, Our Team, Pricing and Estimate, and Terms.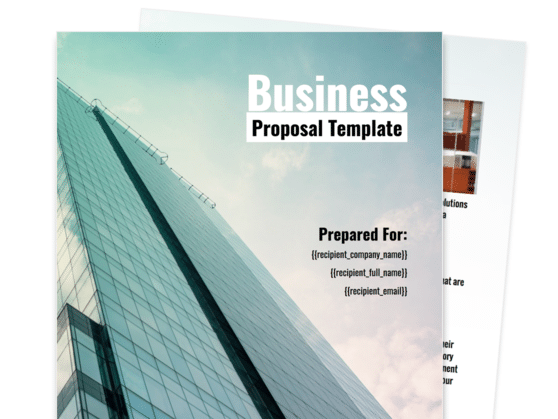 Best proposal software ever! 
I've tried soooo many proposal softwares and I'll never try another one after Proposable. It's so easy to use and it looks good, which all the others don't.
Smart, reliable, and constantly improving.
Proposable just works. I can make visually interesting sales presentations, dynamically insert content, and execute agreements. Proposable powers our entire sales process.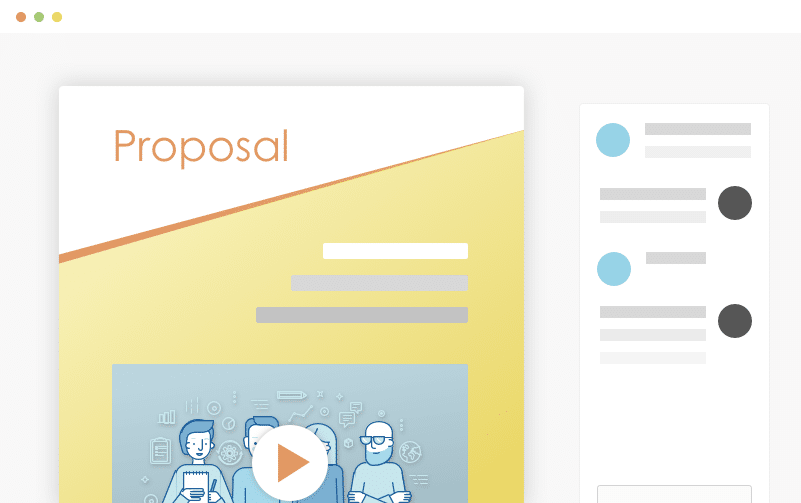 Wow Your Customers
Blow your clients away with a beautiful proposal that stands out above the rest. Add video and rich-media directly into your proposal pages for a more immersive sales presentation that's sure to make an impact.
Set Your Prices
Quickly build quotes, bids, and estimates with our flexible estimate block. With optional line-items, optional quantities, taxes, discounts and more, you can quickly represent your products and services in a polished and readable format. Organize all your products and services in the Pricing Catalog for instant recall.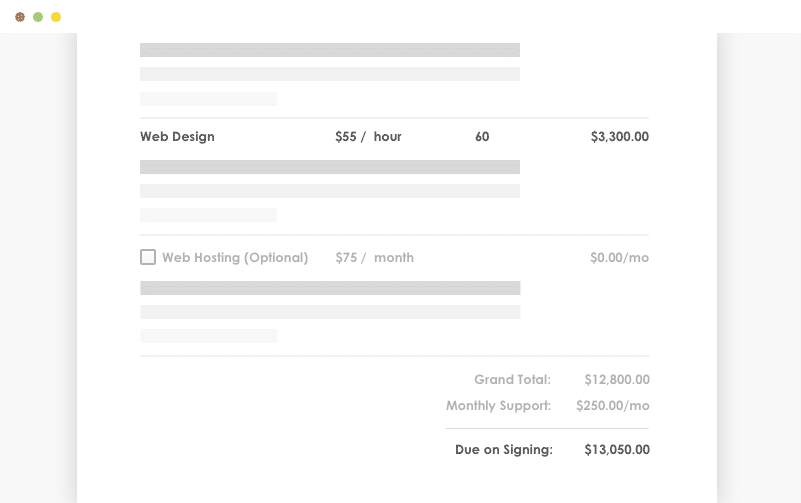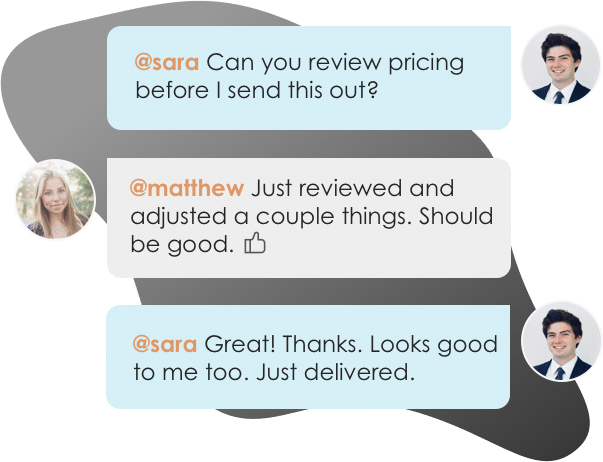 Work With Teammates
Easily collaborate with teammates on proposals. Mention team members to bring them into a proposal, or re-assign ownership when you need to handoff the proposal to another teammate.
Get It Signed
Close the deal faster with integrated e-Signatures. Place signatures, initials, and text field elements throughout your proposal wherever you need prospects to take action and your prospect is guided through a quick acceptance workflow to complete their acceptance. Counter-signing support is also included.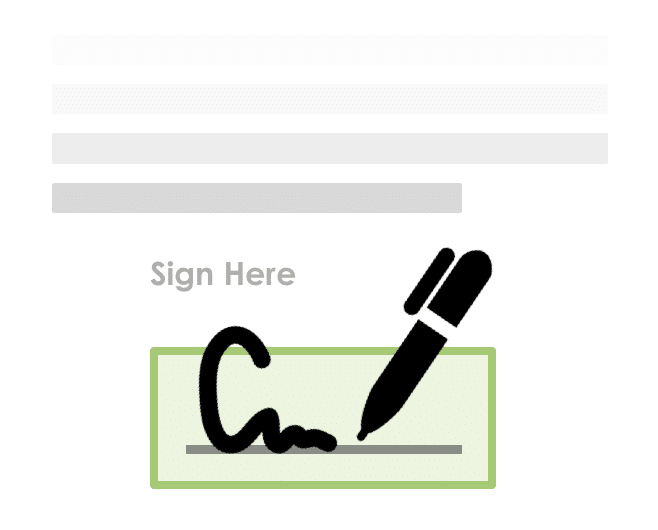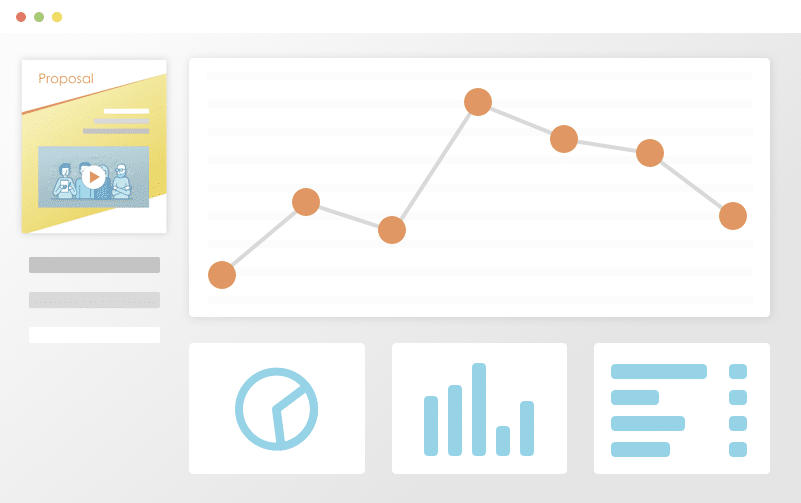 Track Everything
Ever wonder what happens to your proposal after you hit "send"? See detailed analytics and measure how each recipient is interacting with your sales material. Turn on real-time text or email notifications for proposal views and other key events.
Get Your Time Back
Save time and headaches by skipping the painful copy/paste and find & replace on all new proposals for your prospects and customers. Simplify your new proposal workflow to just a few clicks and go from spending hours on customizing new proposals to just minutes.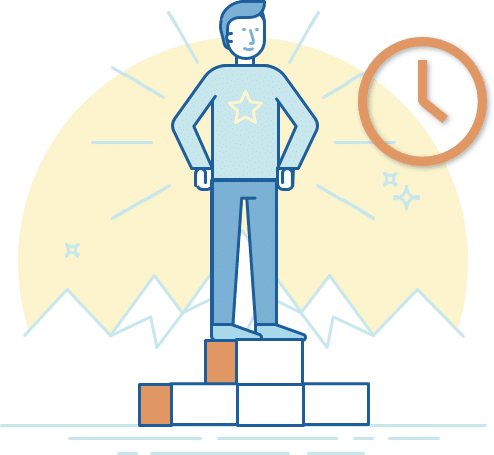 Edit & deliver this template.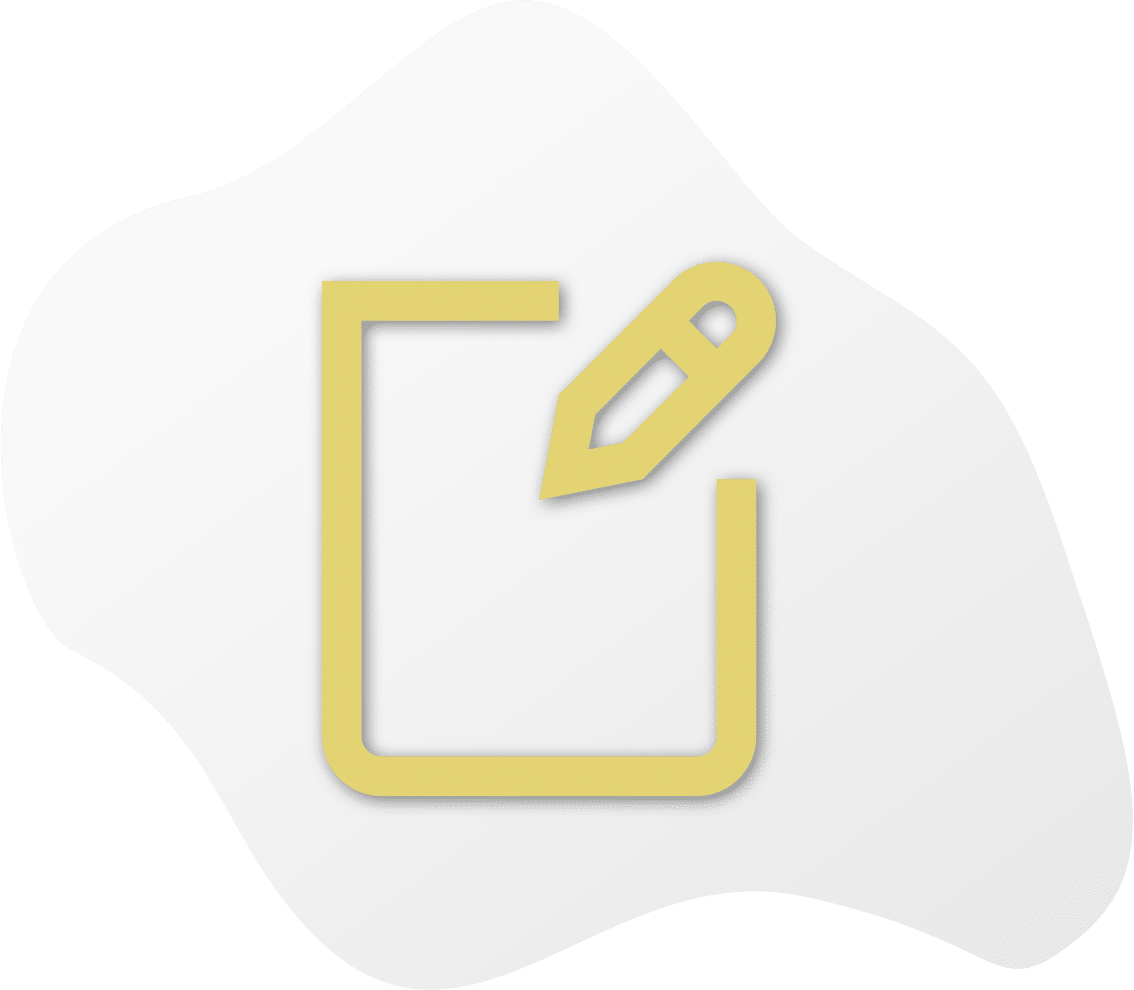 Template Overview
Get your business noticed with a polished proposal for new clients. A good proposal is essential for any business to show why it can provide the best services to customers. The business proposal template will help you show your company's history, give examples of your services, and make a contract.
Benefits
Take advantage of a customizable business proposal that you can edit according to the needs of your business.

Effectively introduce your company, and precisely describe the services that you offer.

Make a case for your services, and present them as viable solutions to the challenges your prospect is currently facing.

Easily create a pricing and estimate list that details the components of your engagement in a clear and concise manner.
Template Sections
Here are the sections that are included with this free template. Each section can be customized to fit your business.
About Us
This short introduction details your company's history and primary fields of expertise.
Your Needs
One of the first steps toward convincing a prospective client to obtain your services is by reminding them why they need you in the first place. This section summarizes the challenges they are likely facing and what you can do to address them.
How We Work
This section offers a brief preview of what your business does. Here, you can mention how many customers are currently part of your network, or what solutions your subject matter experts are capable of delivering.
Our Team
Introducing your team to your prospect is one way to build rapport early on in the engagement. This section enables you to do just that, whether you plan on building individual profiles about your top personnel or attaching a video which your recipients can open and view digitally.
Solutions for All Industries
It's also important to provide your prospective customers an idea about the kinds of businesses or industries you're currently engaging with. You can mention relevant examples of these in this section.
Pricing and Estimate
Key to building trust in any business relationship is being transparent about the prices you charge for your services. This section allows you to itemize the different elements of your engagement in a clear-cut manner.
Terms and Conditions
The terms and conditions section of your proposal can include the non-disclosure agreement as well as other arrangements and provisions that are integral components of your agreement with the client.
Accept and Sign
The final section of the proposal will constitute the signatures of representatives from both parties. This will seal your agreement with the client.
A business proposal is a formal document that business owners, or prospective business owners, can use to request capital funding for a new business venture or project. When you are in an industry that sends out a lot of proposals, you may find it helpful to use a free business proposal template.
How a Business Proposal Template Elevates Your Prospecting Efforts
Doing so can make or break your chances of hearing a prospective client say, "Yes!" A reliable free business proposal template Word Doc or a business proposal template free download from Google can really 'wow' your target audience. A poorly drafted business proposal template Word means that your prospects and leads
Solicited vs. Unsolicited Proposals: What's the Difference?
There are also different types of business proposals available. Solicited proposals are available when a client actively states that they need someone to fulfill a role or complete a project. Unsolicited proposals are opportunities you recognized independently in hopes of attracting your target audience's business dollars.
Business Proposal Templates Make the Process Faster
When using either solicited or unsolicited business proposals, it's essential to have a readily-accessible template that can quickly help you generate proposals on the fly and with zero error. Imagine how much more business you can acquire when it's actually easy (and fun) to send out business proposals in a shorter period.
Let's face it: it's not easy or cheap to write business proposals. There are undoubtedly barriers to production that stand in your way when working from a manual alternative. Instead, you should consider the benefits of business proposal templates to help you along the way.
But first, let's shift focus and start with the root document of all our activities: the business plan. In the next section, we examine what exactly goes into writing a comprehensive business plan.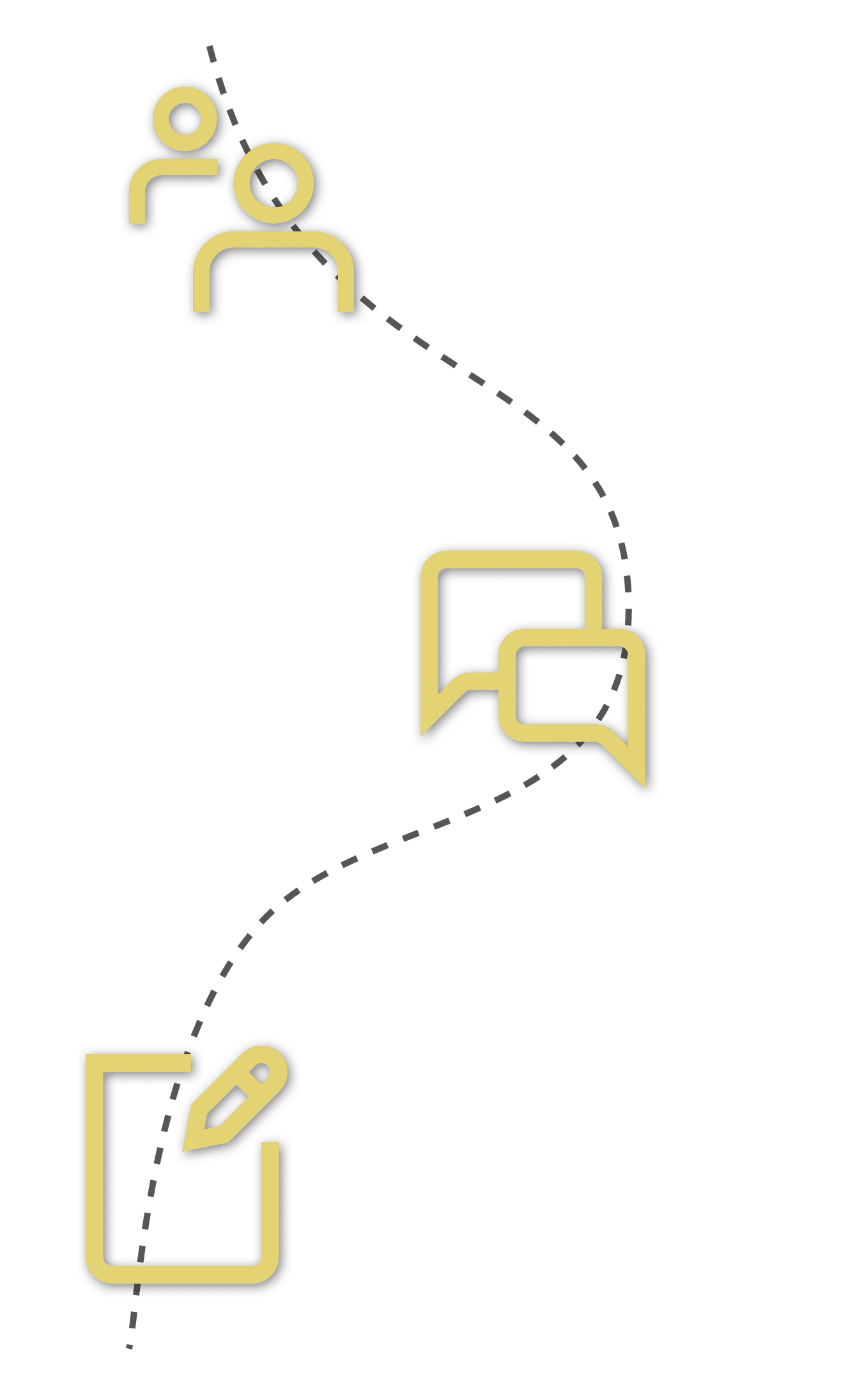 Simply put, a business plan is a formal company document that managers and owners use to define the goals, strategies, and tactics of their business activities over the short- and long-run horizon. A business plan ranges in various lengths, so you may find a free sample business plan that ranges from a few pages to more than one hundred.
Simplicity Is the Key When Selecting a Business Plan Template
At Proposable, we highly advocate for the need to keep things simple, and in plain language your target audience anticipates and understands. You may want to find a free business plan that offers simplicity while still be thorough. It's the sweet spot when selecting a blank business plan template Word or PDF document.
8 Elements Every Business Plan Should Include
Other factors that a solid business plan template should have may include:
An Executive summary

The company's big-picture objectives

An operations plan

A marketing plan

A human resources plan

A financial plan

An implementation schedule

How your activities and progress is monitored
There is no doubt that it is a complicated, and sometimes lengthy, document that really comprises of small business unit plans that eventually become the grander vision. If it seems like a lot to manage, you are correct. Even seasoned business professionals struggled with this process in the past.
So, what did they do to make it easier?
They Use Business Plan Templating Software
Why reinvent the wheel over and over again? It's a question on the mind of entrepreneurs worldwide. Instead of living that manual life, switch to business plan templating software. You can generate business plans for yourself or your clients quickly and easily.
There are many options available including a business plan outline PDF, a business plan PPT SlideShare, or business plan presentation PDF. However, the most crucial aspect of software is to find something that creates business efficiencies and not headaches.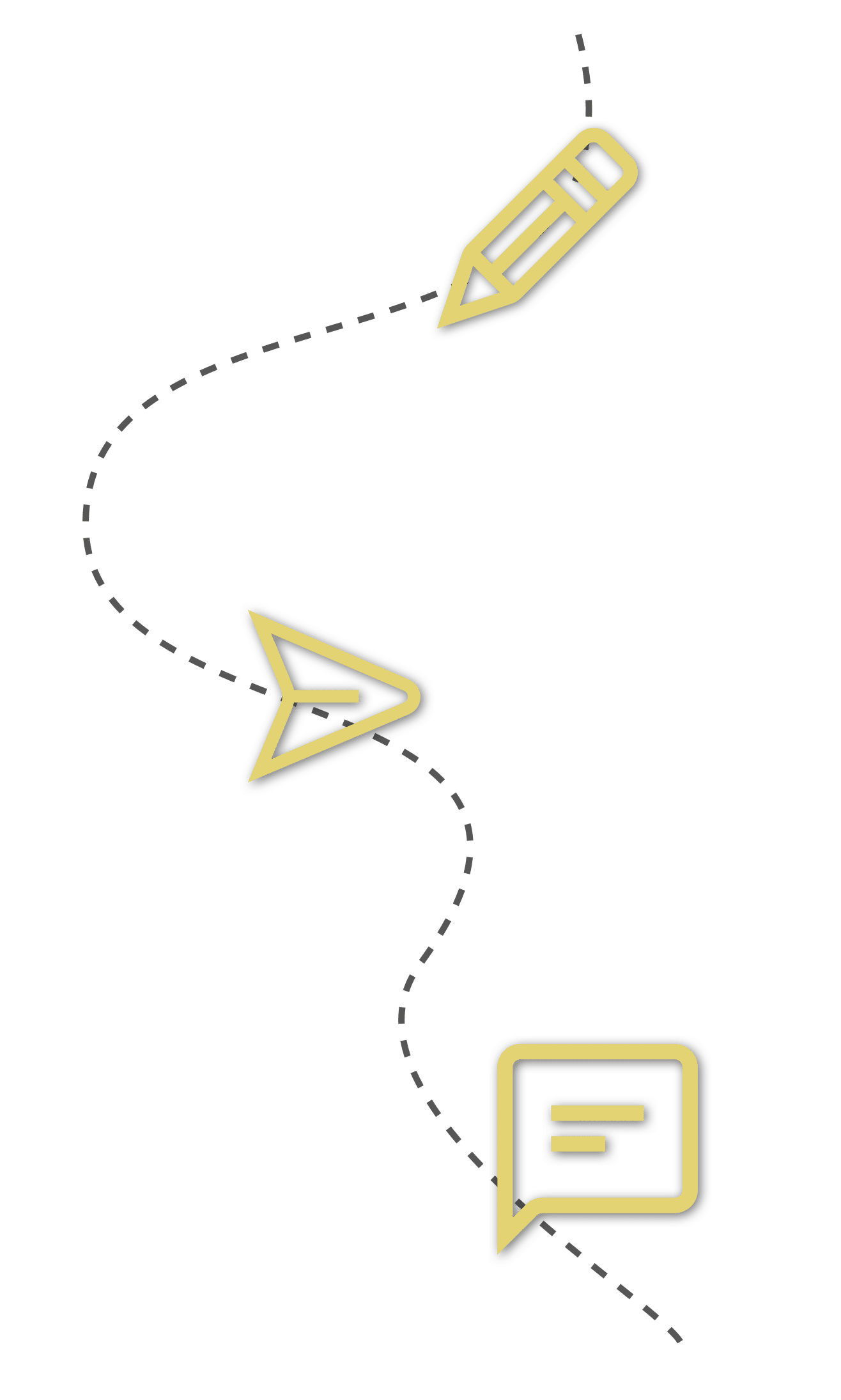 Not only does a business proposal outline aim to describe your products or services, it also exists to sell yourself as a business and impress the client. As such, you want to pull out all the stops when it comes to your most desirable target audience members as projects or new business prospects become available.
A Business Proposal PDF Can Set the Right Tone
A business proposal also services to assign 'friendly' boundaries. If you are offering your services to a company, how do you evaluate when you have done enough to satisfy the agreement? Answer: setting boundaries from the beginning.
While we certainly aren't advocating that you act hard-headed or stubborn at every turn. Instead, a business proposal should reflect insider knowledge of the industry by specifying what you aren't willing to do.
For example, if you are a graphic designer vying for a client logo project, how many revisions is he or she allowed to request? Imagine if you didn't specify that one aspect. It could become a nightmare quickly if you were dealing with an unreasonable person.
Making the Business Proposal Writing Process Easier
Fortunately, technology has caught up with ideas and is elevating them in ways we could never imagine. You can simplify your proposal writing process by using a fillable dynamic template that inserts your customer information. This option is much better than using a static resource like a business proposal sample doc, business proposal sample letter, or business proposal sample pdf.
The contents of your business proposal template matter. But having a design proposal template that is visually appealing can make you stand out from your competitors. When you have a service proposal template that aims to inform as well as delight, it often leads to getting hired or receiving a referral at worst.
Companies remember serious players who are ready to work hard and demonstrate their abilities.
How to Elevate Your Business Proposal Template with Great Design
When looking for a free project proposal template, make sure that you consider the following elements of a solid B2B business proposal template:
Use your internal brand guidelines for greater awareness. Colors, fonts, and other design features make up your brand's image.

Make sure your logo is placed throughout the document. Just don't make it the visual focus of the show.

Take advantage of using real, candid photos that mean something to your audience. If you don't have good corporate images, then use decent stock photos at a minimum.
4. More is less. You don't have to overcrowd pages with fancy design elements and tons of text. Remember, you are trying to inform, not prevent.
There are several excellent resources for various types of business proposal PDF forms and templates. A popular choice is using a free proposal template InDesign by Adobe, but it's fairly technical when it comes to design. Seriously. People go to college to learn it.
Instead you can find a small business proposal template Word or free professional business PowerPoint templates to help you elevate your message.
How to Write a Business Plan Step by Step
Different business models require different business plans. In the previous section, we looked at how to write a business proposal letter from a general perspective. But there really is an art and science to helping the business planning process along. Aside from obtaining a simple business plan template Word document, you may want to fold in the following strategies when laying out your text:
How to Write a Business Plan Step-By-Step
Start by brainstorming and write it all down. There are no bad ideas in the process.

Skip the executive summary at first. Write it last after your document is complete. That way you can choose your highlights as you build it.

Make sure your company's description packs a punch by telling a story.

Describe and outline your management and operations structure.

Explain how you plan to market your products or services with a marketing plan.

Demonstrate your capital needs and managerial savvy by including a finance plan.

Multi-member companies may want to add a human capital and resource plan as well.

Place attachments at the end of your business plan in the form of an appendix.

Review your document.

Now you can write the executive summary that includes key highlights.
The sign of the best business plan template PPT is how easy it makes the business plan and proposal writing process. Are you more efficient if you use a business model template PPT? Or are you more comfortable just copying and pasting from a sample business plan proposal PDF? Most people say the former is better since it creates a lasting impact on the minds of your prospects.
Now that you understand exactly how to write a business example from the web, let's shift focus and know how it can actually help you to work from a modern business plan powerpoint template free or PDF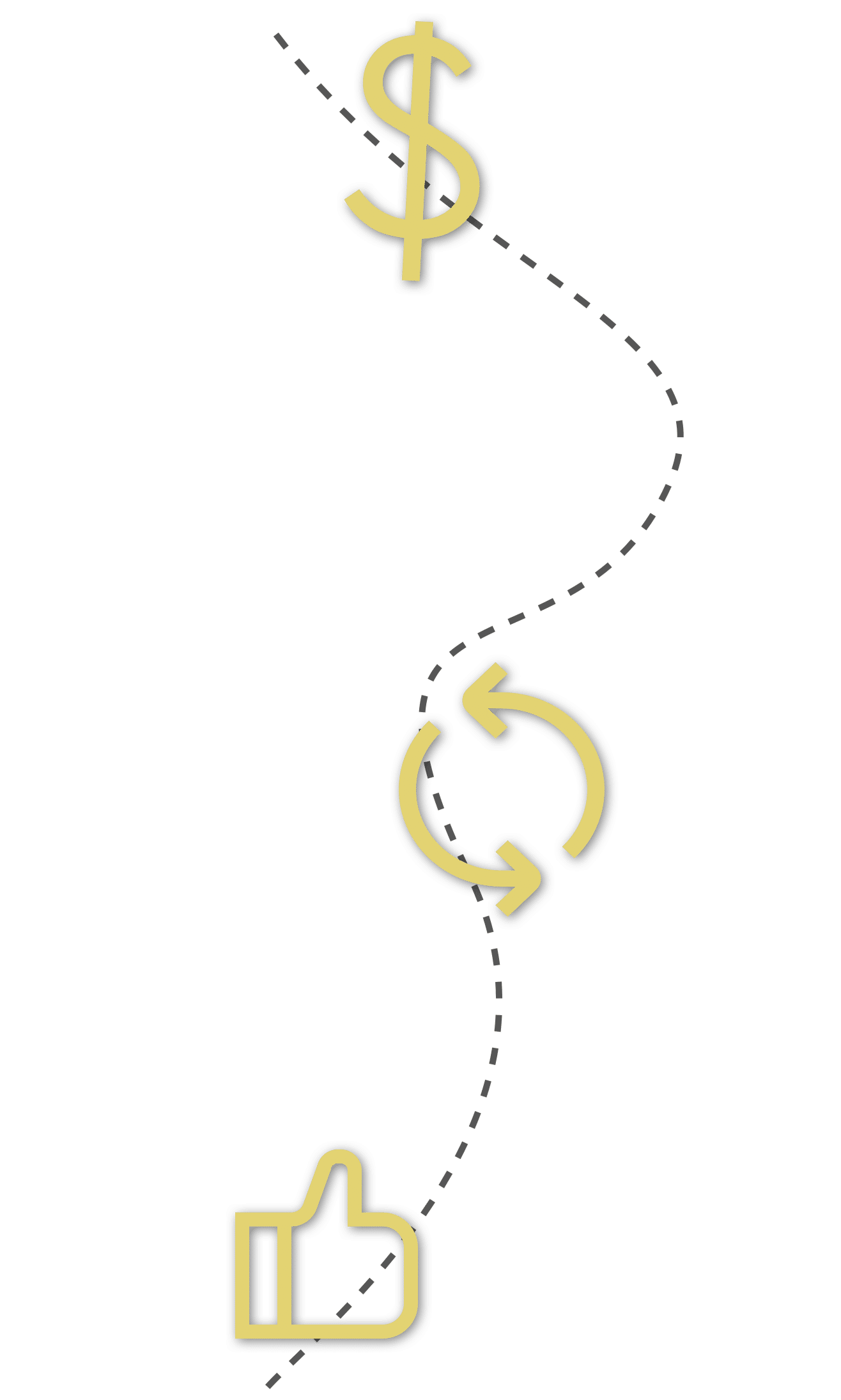 Sample of Written Business Proposals PDF
By now, you have a good understanding of the ins and outs of selecting a business proposal template. We are finishing up this article by discussing one more strategy you can use to create better business proposals. Instead of writing a new document from a cold mind, our secret for writing an excellent proposal begins by reviewing a sample of written business proposals PDF or a business proposal format sample several times before settling on the language, layout, and design of proposal.
Why You Should Review a Business Proposal Letter Sample PDF First
When you scour the web for a business proposal PPT template or business proposal sample free download that you love, it says something, you know? There is no better expert in any industry than someone who lives and breathes it every day. So, if you keep stumbling upon a business proposal template Word doc free download that doesn't seem to fit quite right, then you could be on to something. Don't ignore your instincts.
Edit & deliver this template.