One Page Proposal Template
When you need to get a proposal out quick, or just need a bare-bones template to work with, our one page proposal template will get you kickstarted in minutes. Customize, deliver, and track your proposal, then get it signed with built-in eSignatures.  
Best proposal software ever! 
I've tried soooo many proposal softwares and I'll never try another one after Proposable. It's so easy to use and it looks good, which all the others don't.
Smart, reliable, and constantly improving.
Proposable just works. I can make visually interesting sales presentations, dynamically insert content, and execute agreements. Proposable powers our entire sales process.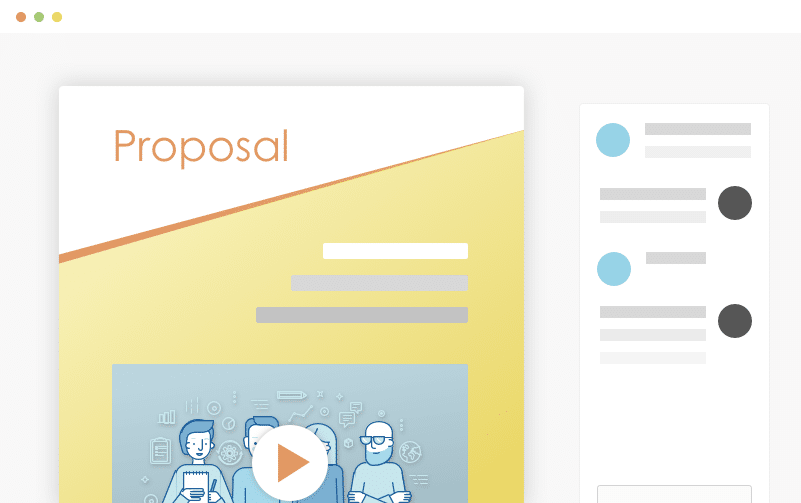 Wow Your Audience
Blow people away with a beautiful proposal that stands out above the rest. Add video and rich-media directly into your proposal pages for a more immersive sales presentation that's sure to make an impact.
Set Your Prices
Quickly build quotes, bids, and estimates with our flexible estimate block. With optional line-items, optional quantities, taxes, discounts and more, you can quickly represent your products and services in a polished and readable format. Organize all your products and services in the Pricing Catalog for instant recall.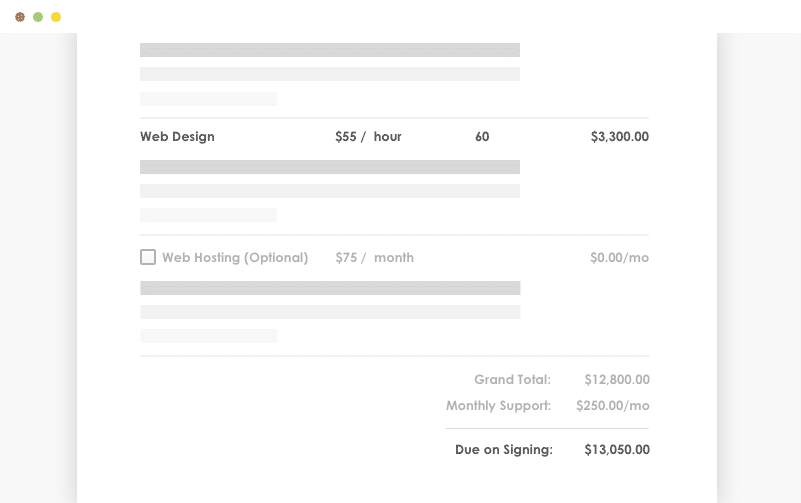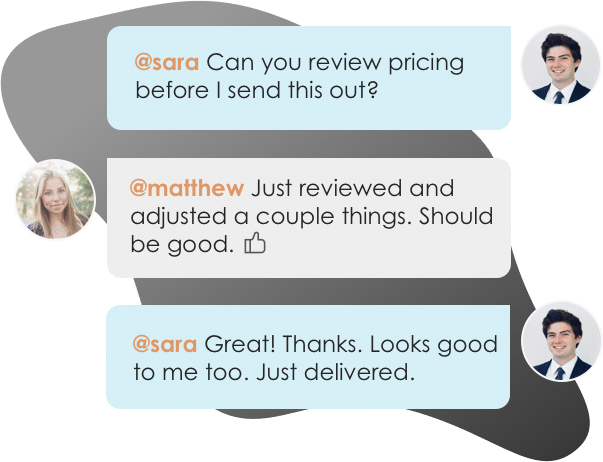 Work With Teammates
Easily collaborate with teammates on proposals. Mention team members to bring them into a proposal, or re-assign ownership when you need to handoff the proposal to another teammate.
Get It Signed
Close the deal faster with integrated e-Signatures. Place signatures, initials, and text field elements throughout your proposal wherever you need prospects to take action and your prospect is guided through a quick acceptance workflow to complete their acceptance. Counter-signing support is also included.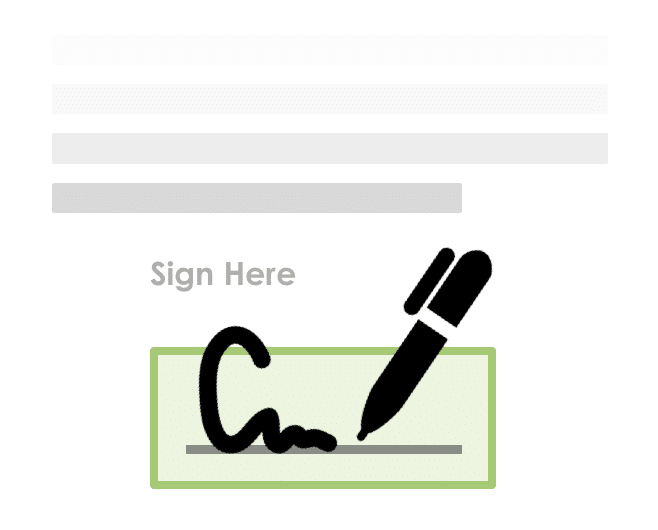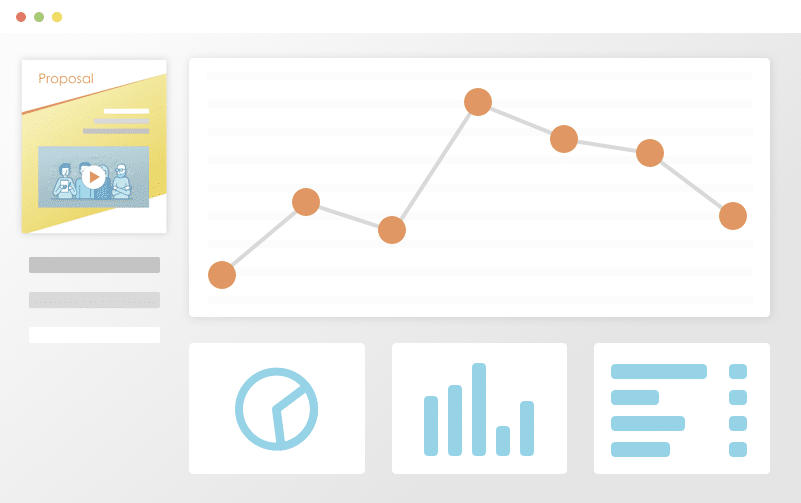 Track Everything
Ever wonder what happens to your proposal after you hit "send"? See detailed analytics and measure how each recipient is interacting with your sales material. Turn on real-time text or email notifications for proposal views and other key events.
Get Your Time Back
Save time and headaches by skipping the painful copy/paste and find & replace on all new proposals for your prospects and customers. Simplify your new proposal workflow to just a few clicks and go from spending hours on customizing new proposals to just minutes with proposal software.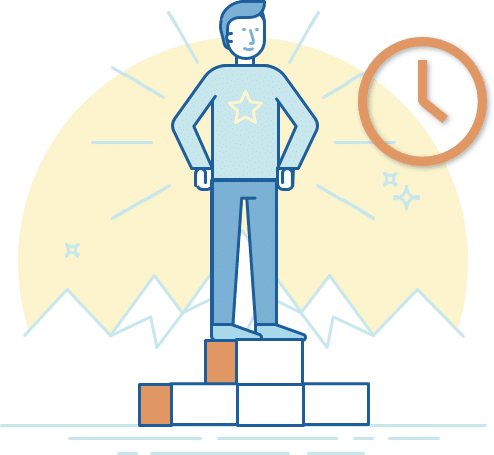 Edit & deliver this template.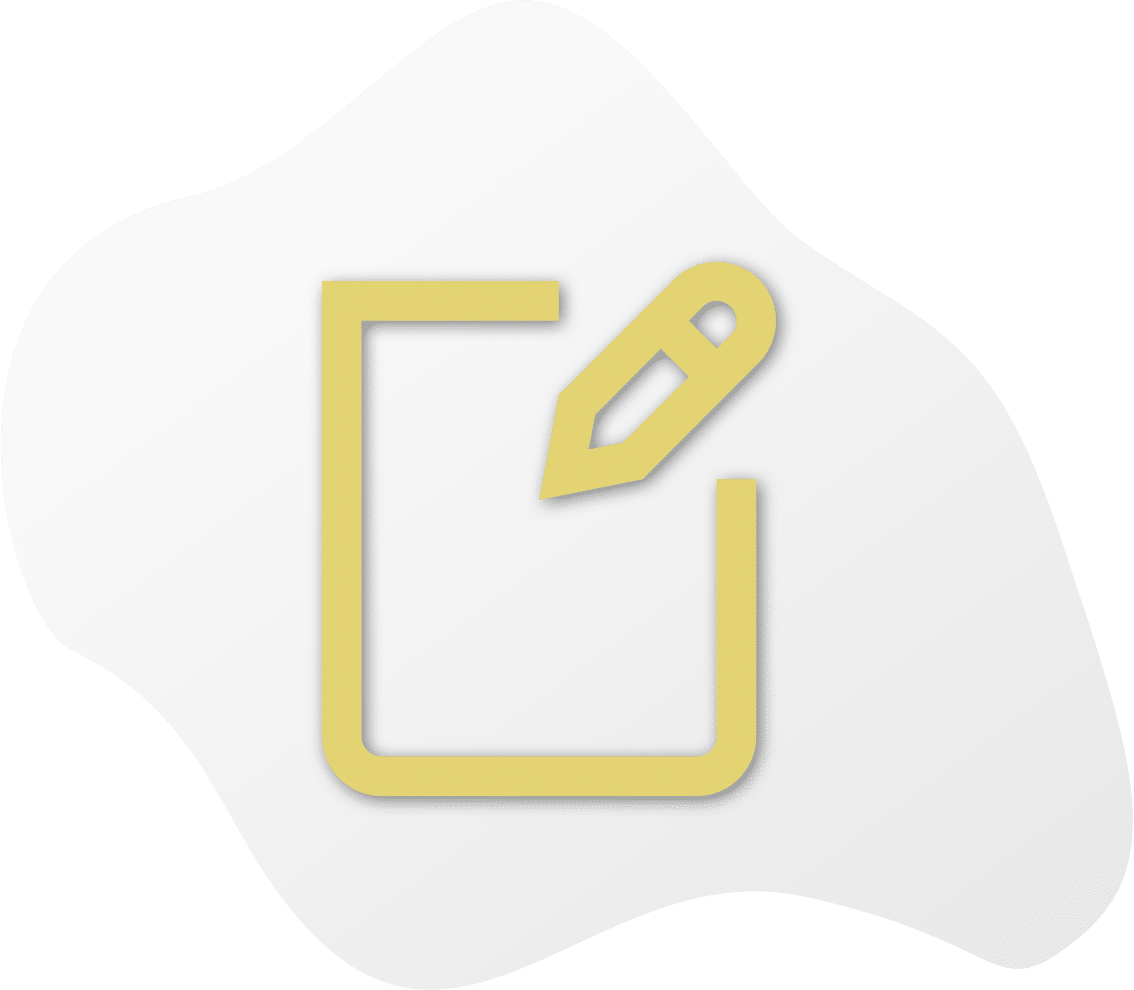 Any organization that wants to sell services or products must put their best face forward with every customer touchpoint. When you are polished, it reflects better on your internal operations. Using a high-quality design proposal template is one way to accomplish this goal. However, there are some situations and industries that only require a one-page B2B business proposal template or business proposal template free download.
At Proposable, we are huge advocates of the notion that simple is better when it comes to a business proposal template Word doc free download. If the idea of simple sends up concerns that it may be insufficient for your needs, then you will find it helpful to work alongside a business proposal sample letter since it will give you an idea as to what has worked for other business owners in the past.
A business format sample or business proposal template free download will provide insights, outlines, and other design elements that can get your idea juices flowing when it comes to creating a document that meets your needs. It is also essential that you use one that makes sense for your company. For example, client-side software service providers will find it more helpful to work from an enterprise software proposal template compared to a general one.
There are seemingly a plethora of tools that you can use to streamline that proposal generation process, which means that you need to carefully evaluate your options before making a long-term commitment to any one brand, including free options.
In this guide, we'll share with you some ways that you can create better proposals, the tools available, and other vital details that can help you jumpstart your efforts and bring your sales documents to life.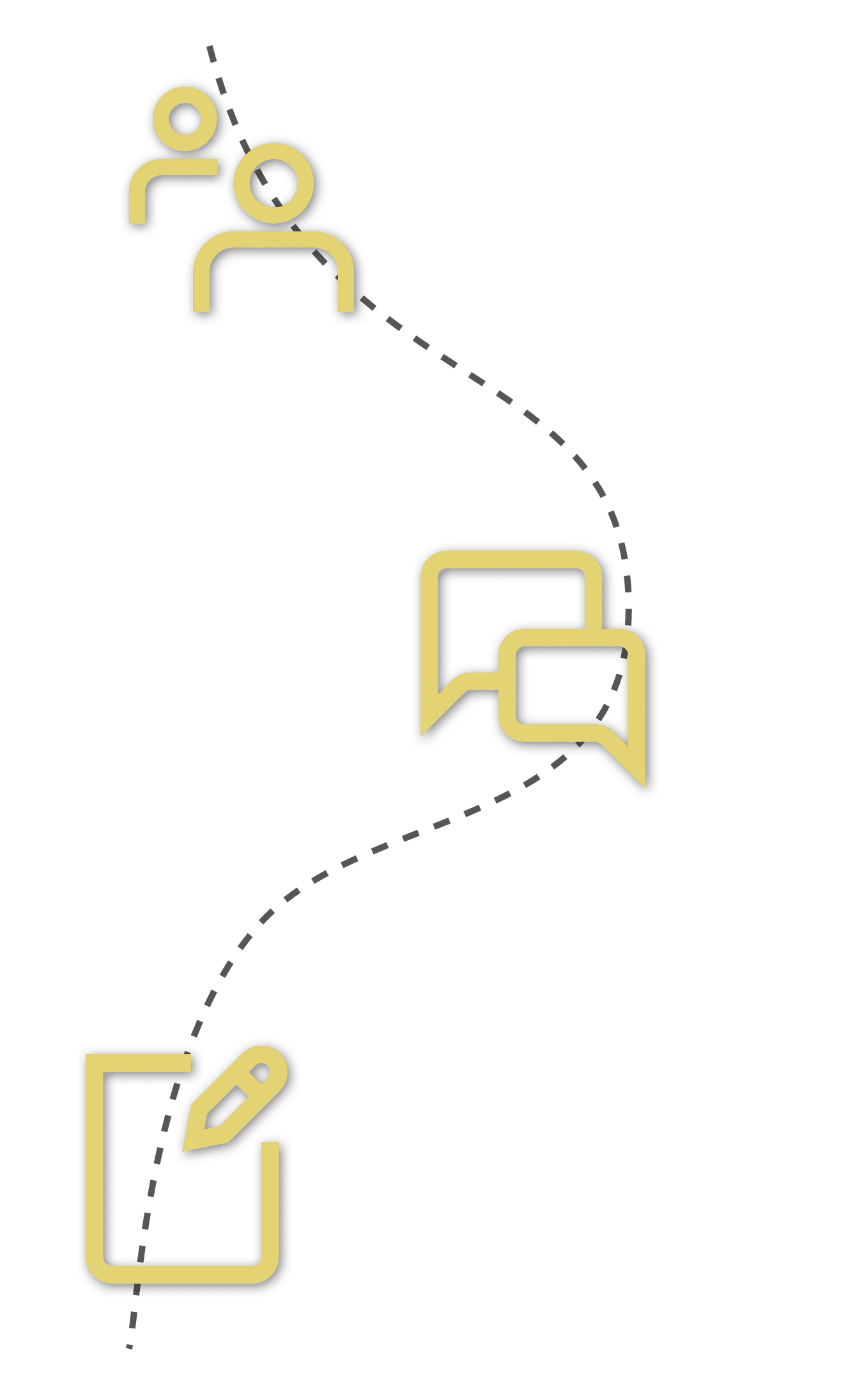 How often do you catch yourself opening Microsoft Word any time you need to create a new proposal template Word? If you are like many business owners, it is likely that it is your primary source for creating a free business proposal template Word doc.
And we don't blame you. Microsoft has been around for decades at this point, which means that its early entry into the market created the pathway for its success. Unfortunately, Microsoft Word has not been able to adapt and keep up with the unique needs of modern businesses. The downloadable application is severely lacking in features that encourage collaboration, idea development, and automation.
The result is that users are creating a free training proposal template Word or free website proposal template Word, as examples, and are stuck generating documents that require the business owner or manager to perform manual, duplicative tasks that are quite frankly, unnecessary. Plus, Word is really complicated for novices to understand fully, which makes the process even more unbearable.
Instead of forcing yourself to reinvent the wheel every single time you need to create a business proposal, consider your alternatives in the market, like Google Docs, or templating software, like Proposable, to ensure that you and your customers are making the most of your opportunities by using a more modern solution.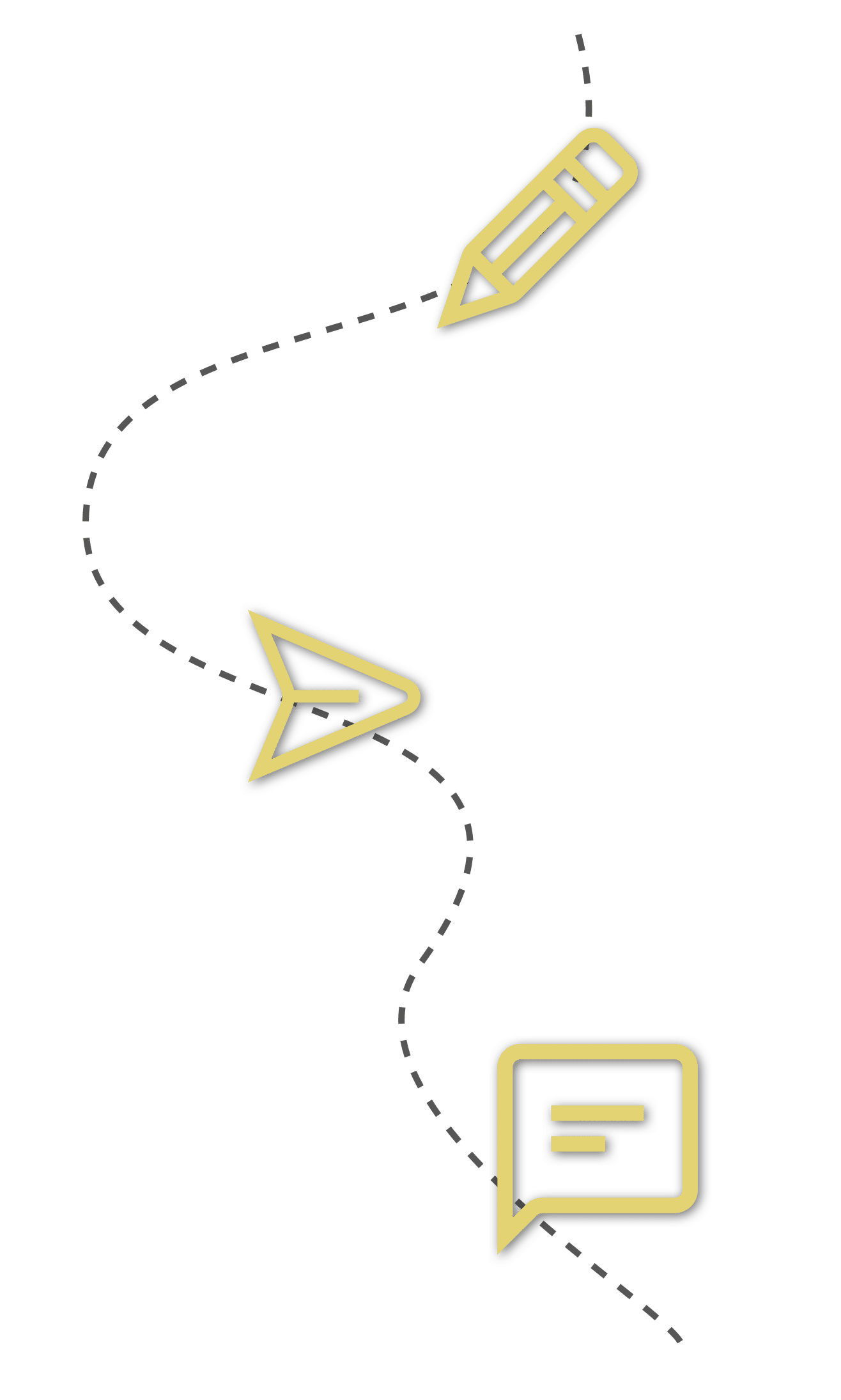 If you have noticed, more and more business owners and forward-thinking entrepreneurs are using Google Docs templates to create free Google proposal templates. It is a smart move considering that Google Docs templates free were created for the digitized world in mind. It offers the same features as Microsoft Word, but it makes them easier to use and integrates with almost every application under the sun.
Think about it: how much easier would life be if you could send a Google Docs proposal template that you have customized for your customer and allows you to:
There are several benefits of using a Google Docs template to make the process and interaction between you and your customers more efficient and effective than any other free solution on the market.
However, Google does have its downsides, such as not using content libraries or liquid templating, to ensure that your documents really shine. There is a little bit of manual work required, but it is definitely a step up from tradition products, like Microsoft word. However, if manual tasks are just not in your wheelhouse, consider using templating software, like Proposable, to make your life easier.
Research Proposal Example
If you have ever needed to develop a research proposal PDF as a student, engineer, educator, or scientist, then you know exactly how complex and detail-oriented these projects can be. Depending upon the project at hand, a research proposal template can make a considerable undertaking simpler when you need to generate a document for garnering interest in a particular problem or solution.
At Proposable, we have done the heavy lifting for you by creating a research proposal example that you can use to create a multi-page or one-page research proposal. Within the document, we incorporate the following one-page research proposal outline that you can make your own:
A well-design cover page

Abstract

Project Background

Plan of Action

Citations and References

Approval
Aside from the actual framework itself, we also solve the problems that Google and Microsoft have yet to touch. Proposable incorporates drag & drop functionality, content libraries, proposal analytics, and built-in signatures that ensure your next research project goes off without a hitch.
We give you a ton of templates as part of your membership, whether you are creating a student research proposal example or one-page write up for Ph.D. research proposal.
Kickstarting the project proposal process starts with project proposal ideas. This process can be a whole lot of fun or a complete nightmare depending upon whether you use a premium or free project proposal template.
Whether you are looking for a university project proposal example or community project proposal examples, you will find the following project proposal outline to be helpful when creating your next document:
Cover Page

: This is the face of your

project proposal template doc

. It is the first impression that your prospects see, so make sure it is polished.

Introduction

: After capitalizing off the first impression of your cover page, the introduction gives a summary of the findings contained within the customize

simple project proposal template

.

Project Outline

: A

simple project proposal example

will contain statements that pertain to your target's needs and objects while informing them of the project scope.

Project Costs

: Time and money are the things that keep people up at night. Use this section to ease their concerns by addressing the costs associated with research and project phases in your

project proposal template Google Docs free

or

simple project proposal template Word

document.

Approval

: Give your customers the opportunity to approve your

simple project proposal example

with a signature to confirm their acknowledgment.
You can begin developing a project proposal outline example using free and premium resources online, including a project proposal template Google Docs, project proposal template Excel, or templating software, like Proposable.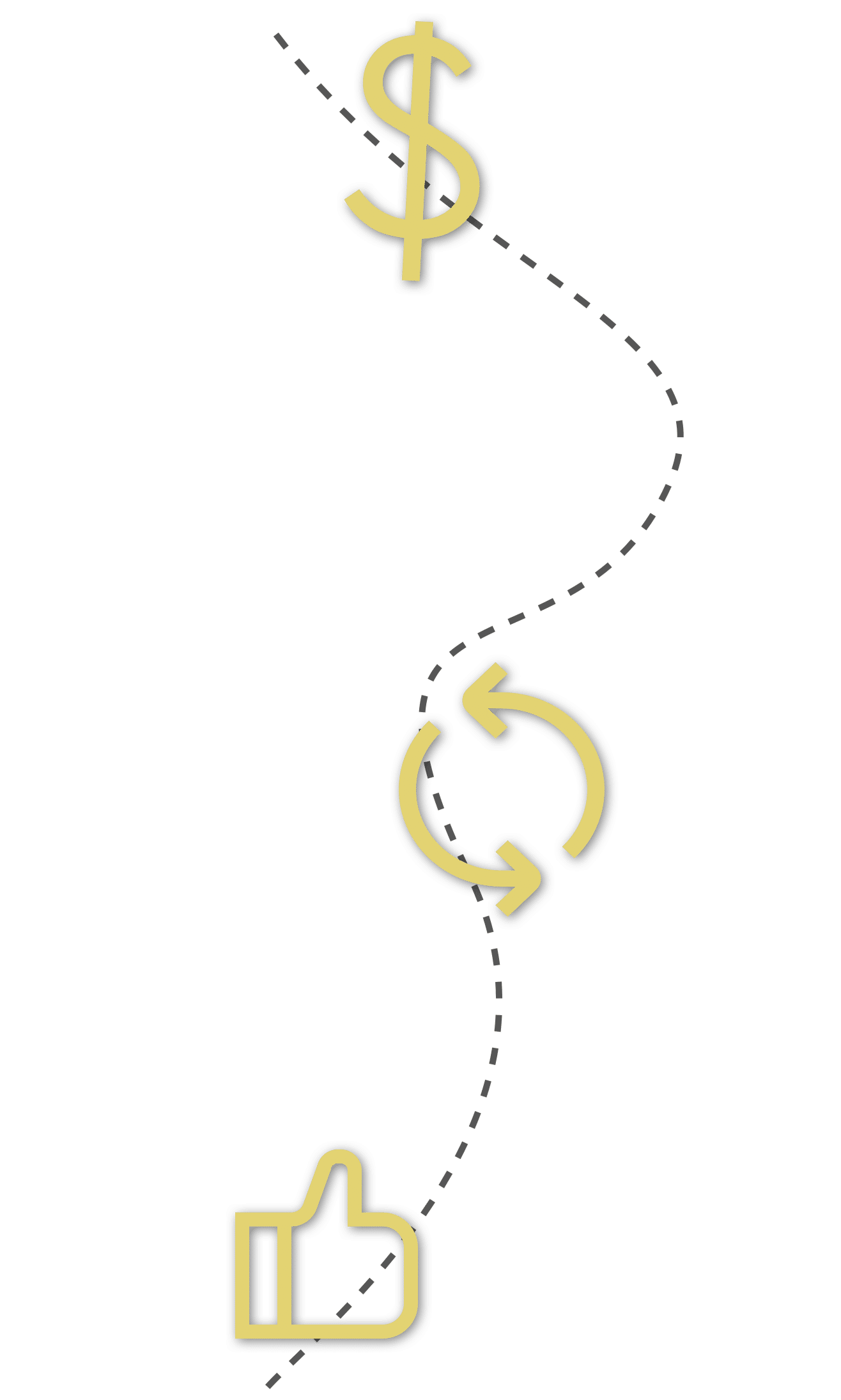 Software Development Bid Proposal Sample
We are going to conclude this guide with how you can use a software bid proposal sample  to generate a software development proposal template doc. You may have to use a software project proposal template when responding to a request for proposal (RFP) or when sending an unsolicited inquiry. It is a process that lays the foundation as to what your target audience can expect from you.
And since programmers are unfairly stereotyped as lacking 'soft skills,' you can use your software project proposal template free download to make sure that they know just how concrete and abstract you and your team can be.
Edit & deliver this template.