Sponsorship Proposal Template
Getting sponsorships for your event can be a real challenge. Deliver a sponsorship proposal you can be proud of by starting with this sponsorship proposal template.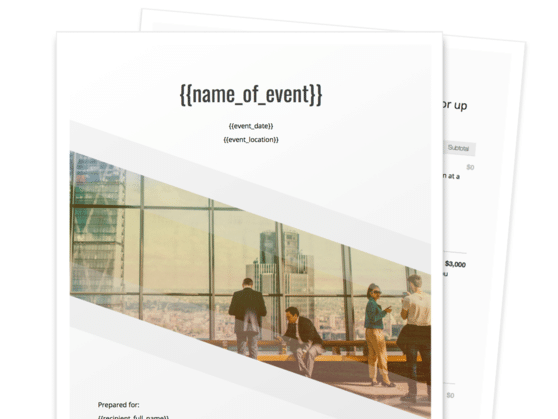 Best proposal software ever! 
I've tried soooo many proposal softwares and I'll never try another one after Proposable. It's so easy to use and it looks good, which all the others don't.
Smart, reliable, and constantly improving.
Proposable just works. I can make visually interesting sales presentations, dynamically insert content, and execute agreements. Proposable powers our entire sales process.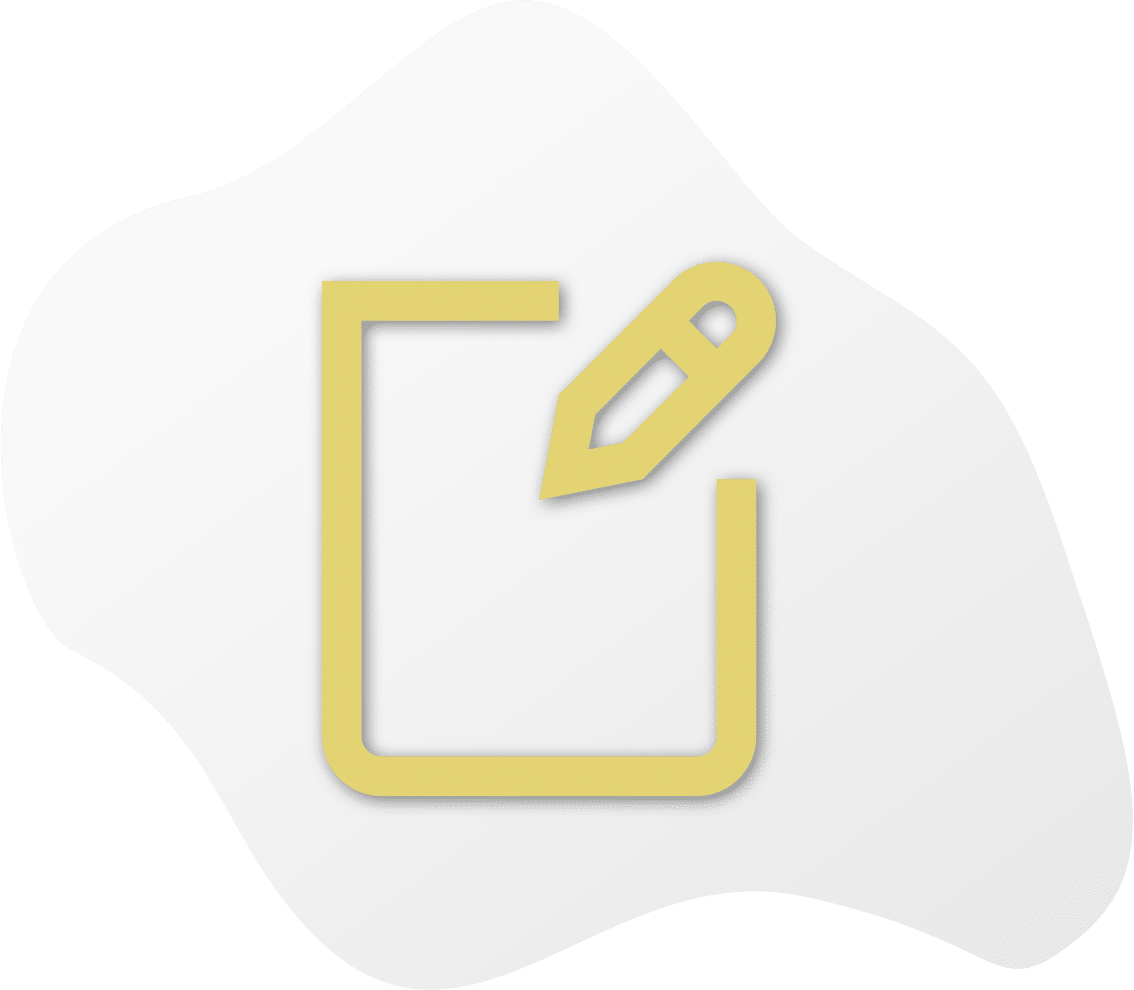 A sponsorship proposal is a request letter that an organization can send to potential sponsors for events, projects, and progressive initiatives. It's an opportunity for the entity to showcase why sponsoring its cause is a smart marketing move.
Obtaining funding through sponsorships is competitive. Therefore, the requests must be:
   

comprehensive

   

well-organized

   

persuasive
It also means that sending multiple requests to prospects is time-consuming and susceptible to errors. Nothing feels more self-defeating than realizing 25 requests are in-transit and rife with typos.
Most people attempt to solve this problem by:
   

downloading

sponsorship presentation samples

   

typing over old proposals from past projects

   

procrastinating in the proposal writing process

   

searching for

sponsorship proposal templates free pdf
Unfortunately, these actions yield disappointing results. Most sponsorship template PDFs do not carry the same panache true professionals expect.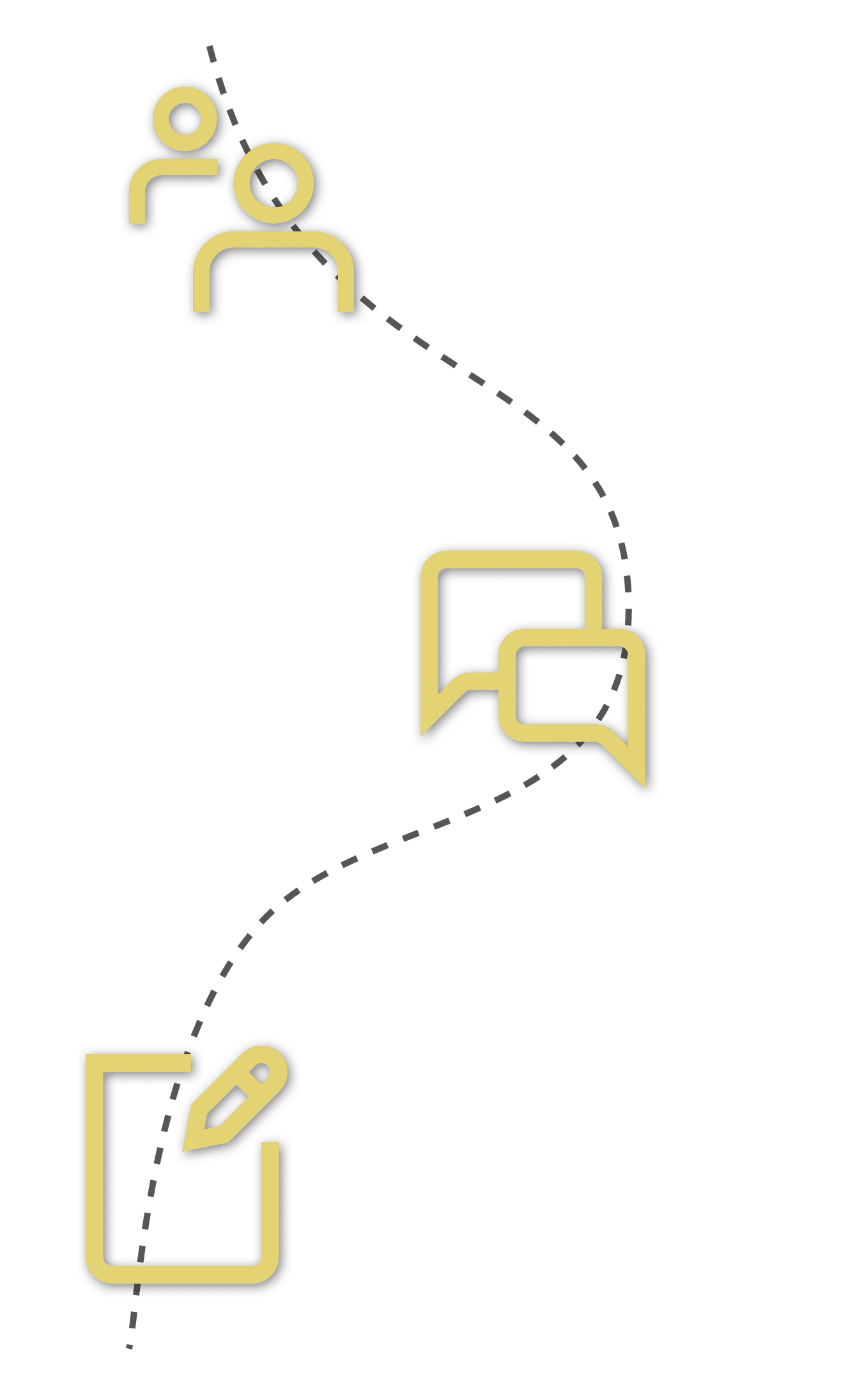 How to Simplify the Sponsorship Proposal Letter PDF Process
Business managers can mitigate typos and unintended language by using a sponsorship proposal template. Sometimes referred to as a sponsorship proposal letter, proposal writers can eliminate redundancies using automation advantageously.
For example, when drafting a sponsorship letter for music artists, using a template allows him or her to export the finalized document to a sponsorship letter pdf with the pertinent details pre-filled for convenience.
However, it doesn't just stop at one-click sponsorship proposal template pdf creation. There are a multitude of tasks in which sponsorship proposal templates can assist managers across multiple request types including:
   

Corporate Sponsorships

   

Racing Sponsorships

   

Event Sponsorships

   

Sports Sponsorships

   

TV Show Sponsorships
Mostly, there are unlimited options regarding how one can choose to develop templates and how they function in a way that works for the organization. Let's take a closer look at how proposal writers can use templates to ensure that their image looks polished and professional with every contact.
Corporate Sponsorship Letter Sample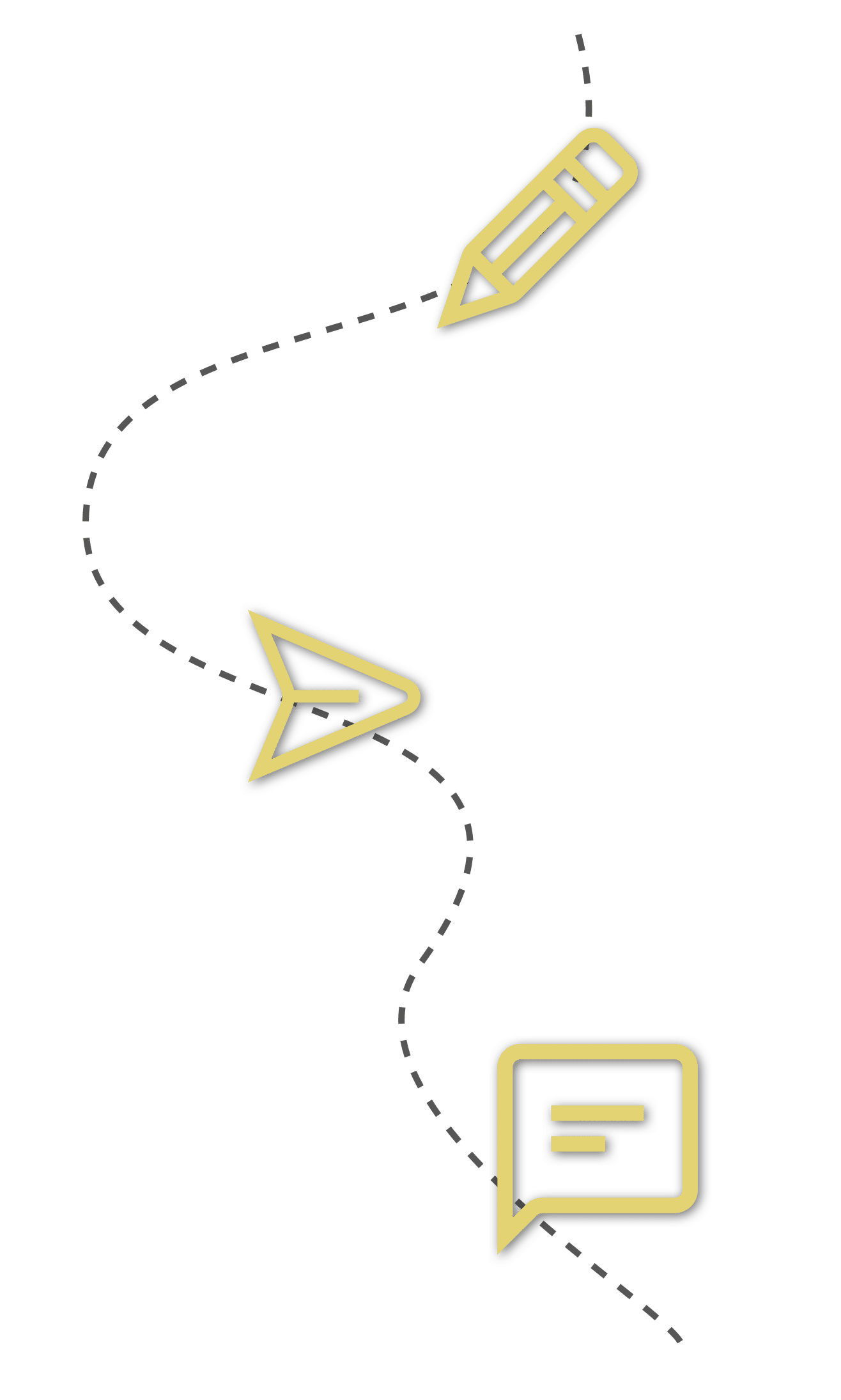 Recruiting sponsors with a corporate sponsorship proposal template can save businesses money while maintaining a professional edge. Using a corporate sponsorship letter sample alongside the template can amplify results. Both of these documents are critical to the outcome.
When approaching the writing process, thinking of it as an opportunity to forge a partnership is a positive tone in which a business can take. Building the right, visible relationships with others can produce a measurable ROI that lasts over the long-run.
What Goes Into a Corporate Sponsorship Proposal Letter?
The sponsorship letter is the first part of getting things right. It's an opportunity shine by capturing the mind of the prospect. Not sharing the same vision means that a partnership may not work. Using cloud-based corporate sponsorship proposal templates with built-in analytics can provide insight into this area.
The sponsorship letter must include:
   

Who the organization is

   

What the request is about

   

How the sponsorship benefits the prospect

   

When the deadline is occurring

   

Where they can accept the sponsorship opportunity
In the end, the letter must give the potential sponsor a clear understanding as to how he or she benefits by sponsoring the event or product.
Racing Sponsorship Packages
The great thing about procuring car sponsorship opportunities is that event organizers find clever ways to get corporate logos in front of fans, whether at the track or at home. As one can imagine, pavement and dirt track sponsorship proposals are generated every day.
Aside from goodwill, brands can get their products and services in front of as many as 50 million people at the NASCAR level. Even smaller organizations carry significant clout and generate a ton of ROI which gives rise to the need of having a solid motorcycle sponsorship proposal or legend car sponsorship proposal to meet audience needs.
While it's great to offer traditional media methods, racing sponsorship packages must take full advantage of digital marketing communications, including:
   

Direct placement website ads

   

Rotating billboards

   

Dropdown and pop-up ads

   

Video marketing ads

   

Social media posts and engagement
There are many ways to structure sponsorship packages. Plus, each package must be tailor-made for the targeted prospect. It's a lot to organize.
Using a race car sponsorship contract template that offers features rich in collaboration and versioning can keep things flowing smoothly.
Sample Sponsorship Request Letter
Sponsorships are a powerful way for businesses and brands to influence their fans. Procuring corporate or event sponsors needs to convince them of how the sponsorship opportunity works in their favor.
However, proposal writers and organizers may find unexpected challenges along the way:
Challenge #1: Digital Sponsorships May Not Work for Everyone
It's hard to imagine, but not every business values a digital sponsorship package. Some marketing managers may find it the component to be too narrowly focused. Proposal writers and boards find themselves having to realign their packages in some cases.
Using sample sponsorship request letters may not accurately reflect reality, so writers must take this into account when it comes to sponsorship packages. Design them around the target audience.
Challenge #2: Businesses May Find Sponsorship to Be Too Expensive
Corporate sponsorship is very expensive. Some campaigns have run as high as $200 million for a single sponsorship event. These price ranges may be too far outside the realm of possibility for smaller factions.
Challenge #3: Value Diminishes If Prospects Perceive the Sponsorship as Being Too Short
The price must match expectation and vice versa. If the prospect views the sponsorship as not providing enough 'face time,' they may not purchase or review the proposed packages.
Proposable is a great option for speeding up this process creating, tracking, and getting every sponsorship letter you send out accepted faster.
We even offer industry-specific templates. For example, you can find options related to entertainment, including artist proposal sponsorship templates and music artist sponsorship proposal template pdfs. Use our sample letter for sponsorship requests for an event to get the word out.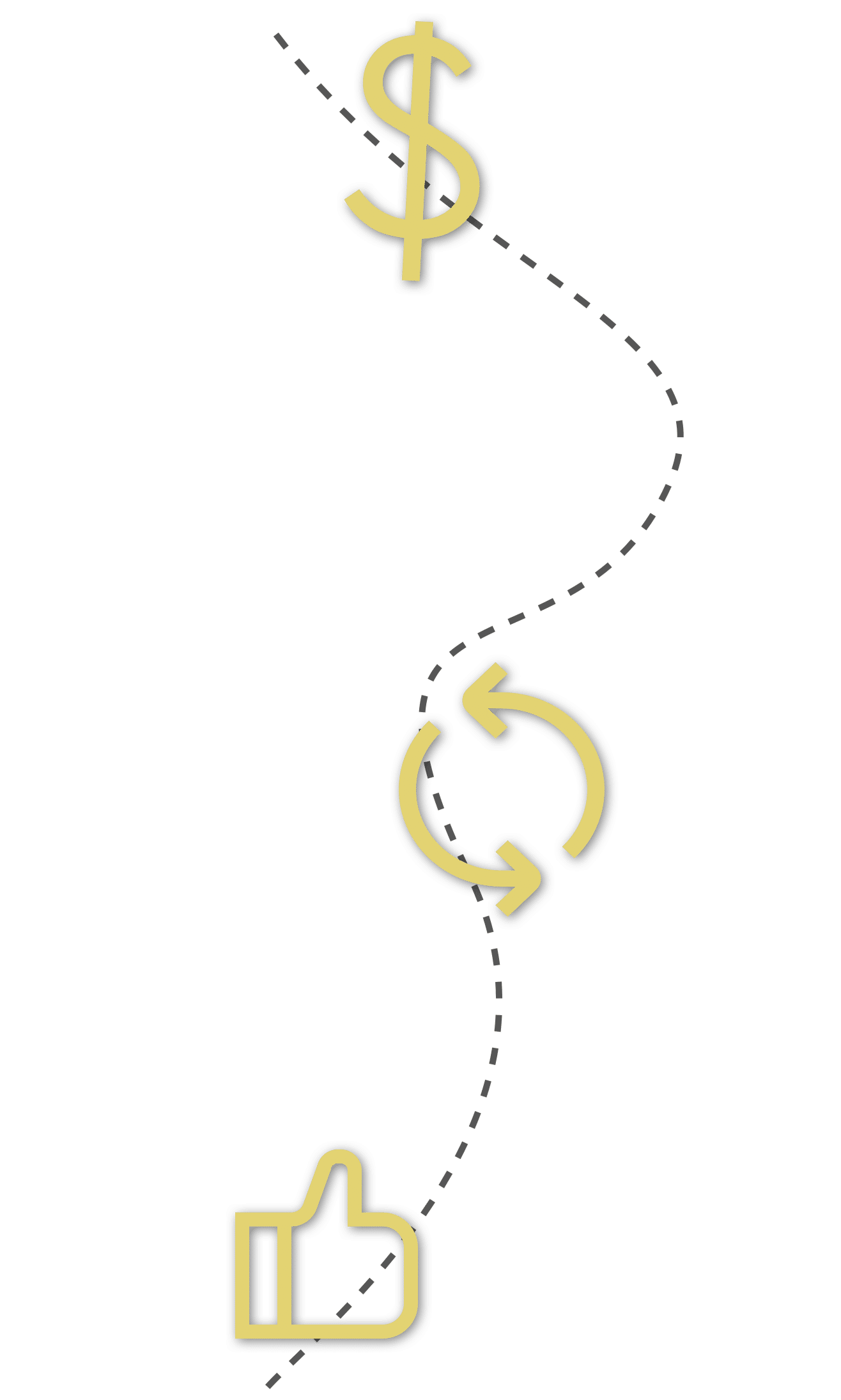 Proposal for Event Sponsorship Letter Sample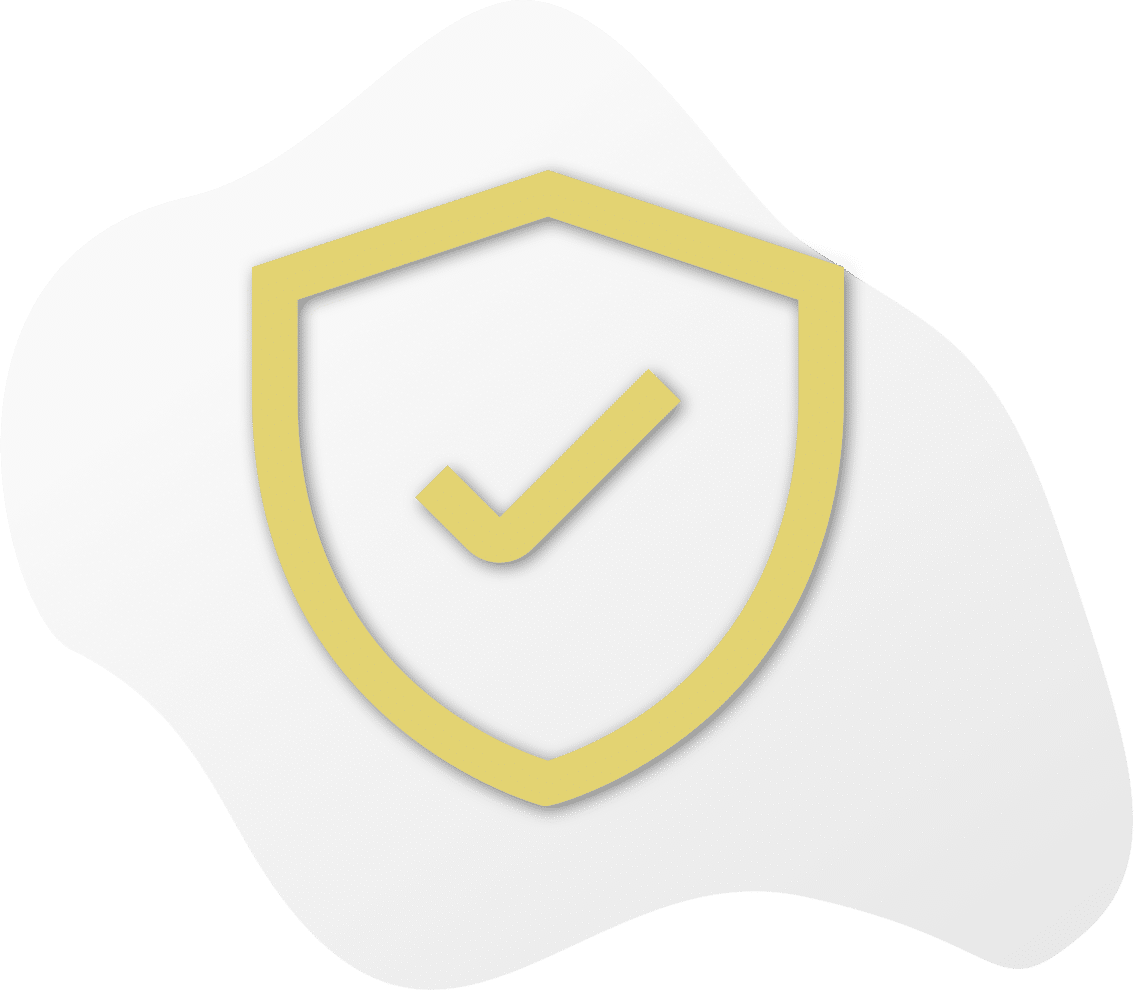 Writing a proposal for event sponsorship can seem like a daunting task. Using thoughtful event sponsorship proposal designs elevates one's chances of successfully procuring an event sponsor. It's the ultimate opportunity to make a great first impression.
Many proposal writers may try to find an event sponsorship ship proposal template for free in pdf. There are drawbacks using event sponsorship templates free. For instance they don't offer the same functionality as cloud-based advanced tools available on the market today.
An event sponsorship proposal template free download creates more of the same problems one tried to avoid in the first place. Plus, they are difficult to consistently export to different formats such as an event sponsor proposal ppt or event sponsorship proposal template doc.
How Proposable Can Elevate Your Campaigns
Proposable can quickly and easily solve these issues by speeding up the process and offering uniformity across all of your prospects and proposals. You can even reference our selection of proposals for event sponsorship letter samples to help you along the way.
Tv Show Sponsorship Package
The U.S. is experiencing a 'golden age' in television. That's good news for advertisers and organizations offering TV show sponsorship packages. Plus, prospects already anticipate paying a premium price for this form of media, which solves part of the problem in making the sale.
The best way to obtain sponsors for a TV show involves submitting a request using a TV show sponsorship proposal template. Doing so allows organizers to create and customize advertising packages that potential sponsors value.
Packages that one can offer vary across platform, channel, device, and television event. Typically, advertisers offer televisions sponsorships that include:
   

Commercials

   

Banners and overlays

   

Product and brand mentions live on air

   

Logos visibly displayed in front of cameras

   

Combined cross-promotional offerings

   

Event and period sponsorship
Using the best proposal template for television sponsorships can help you keep track of where your prospects are in the process while creating uniformity.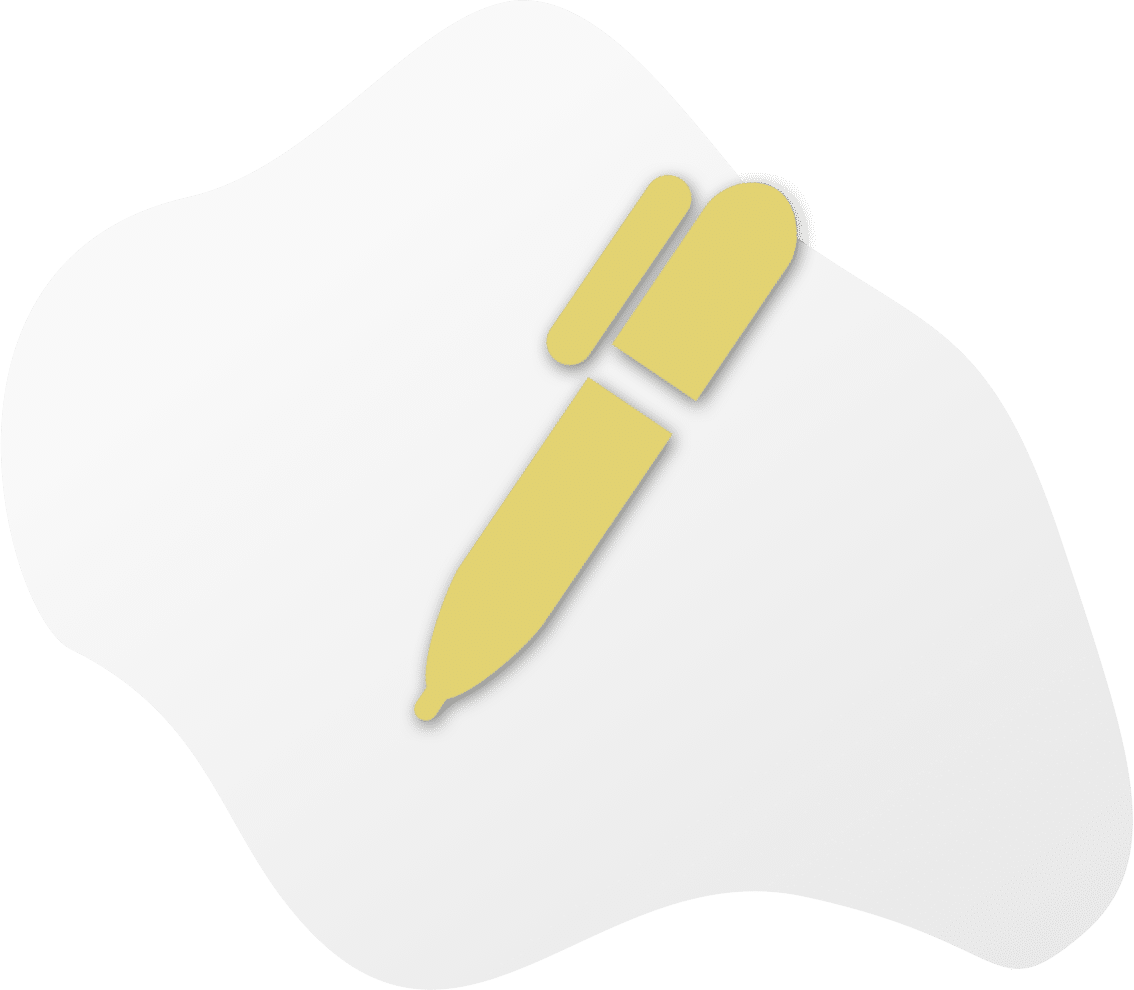 Sports Sponsorship Proposal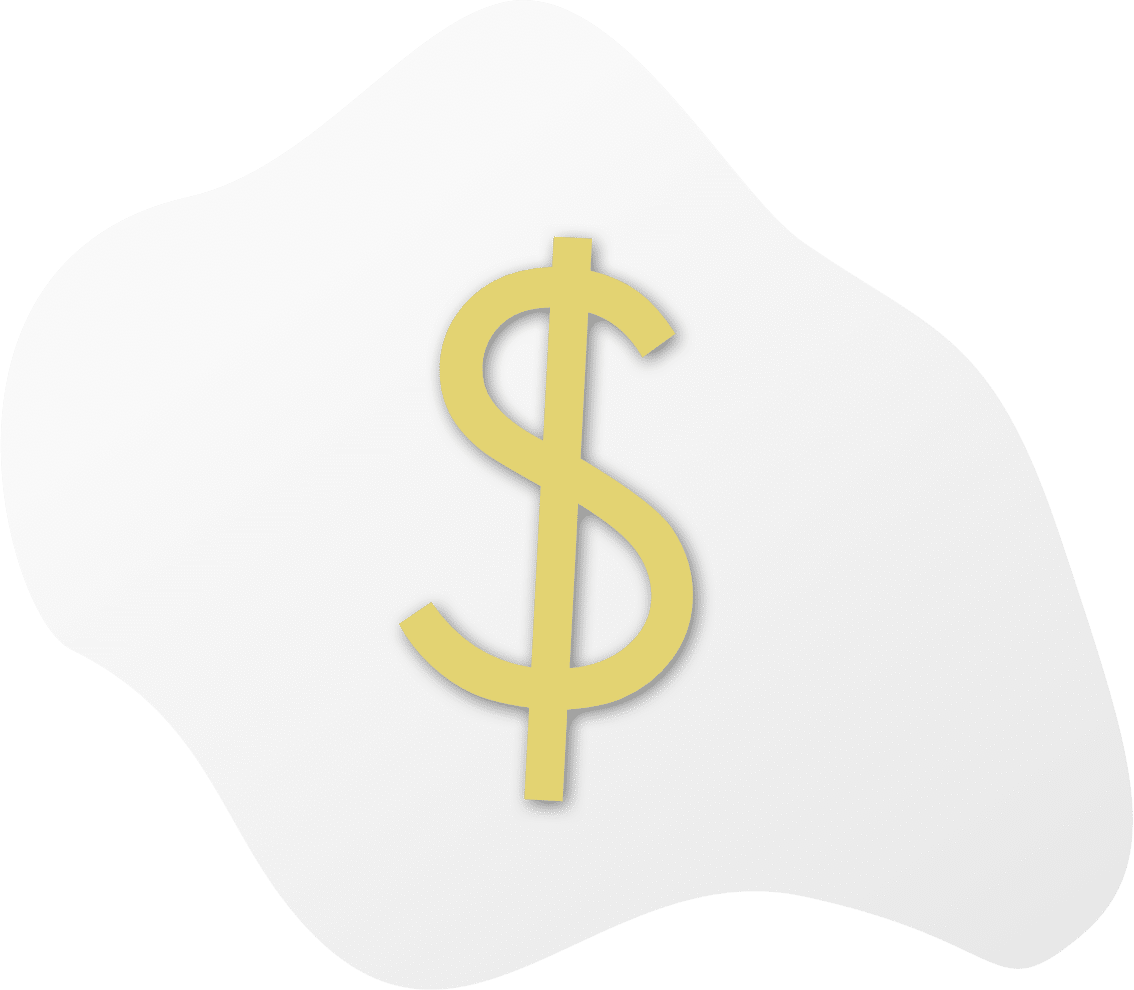 The ROI that sport sponsorship proposals generate is worth the pursuit. Brands spend nearly $150 billion dollars annually on sports advertising and sponsorships. The slice of the pie is too big to ignore, especially when an offering aligns with the sports industry.
Challenges of Obtaining Sporting Event Sponsors
However, proposal writers may discover that there is some resistance when submitting a sports sponsorship proposal with innovative sports proposal ideas. The sports sponsorship proposal letter may be view as marketing to a particular audience and missing out on other opportunities.
Customizing a sports sponsorship proposal PPT may be a creative way to influence prospects. Using a custom sponsorship proposal template means that businesses and organizations can speak directly to their audience in a personalized way.
Customize for the Audience
There are sports sponsorship proposal template powerpoint samples online that one can use to produce maximum results. Finding the right template makes a huge difference. For example, use a football tournament sponsorship proposal template for football events. Alternatively, use a soccer club sponsorship proposal template for soccer events.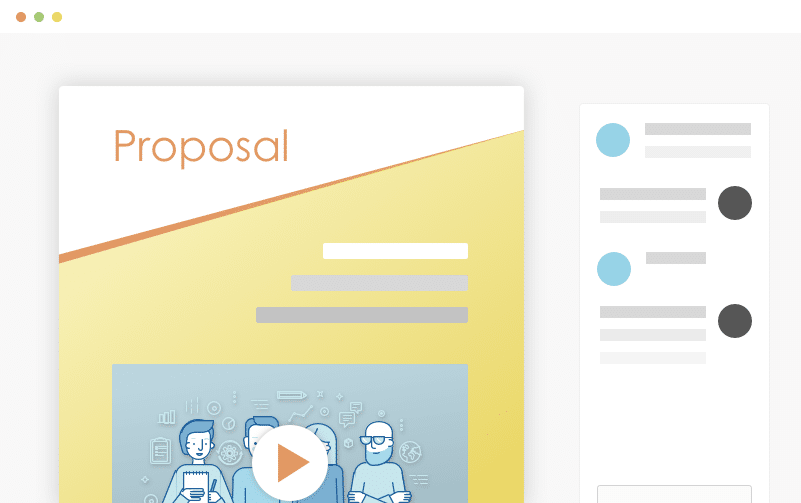 Wow Your Customers
Blow your clients away with a beautiful proposal that stands out above the rest. Add video and rich-media directly into your proposal pages for a more immersive sales presentation that's sure to make an impact.
Set Your Prices
Quickly build quotes, bids, and estimates with our flexible estimate block. With optional line-items, optional quantities, taxes, discounts and more, you can quickly represent your products and services in a polished and readable format. Organize all your products and services in the Pricing Catalog for instant recall.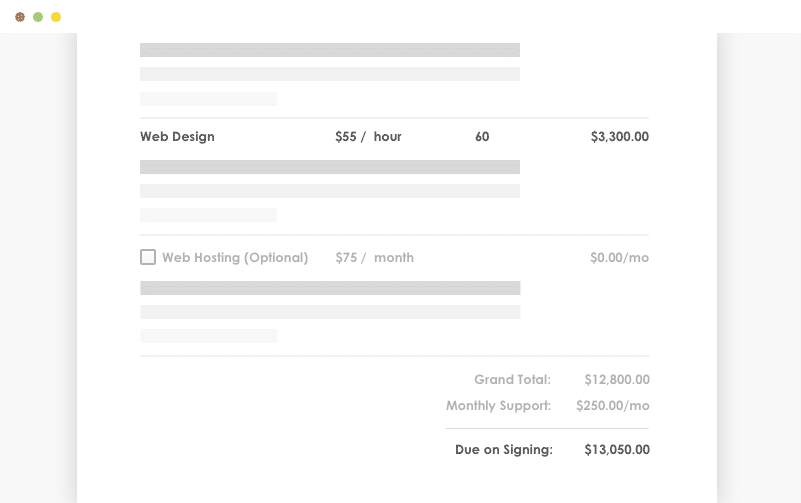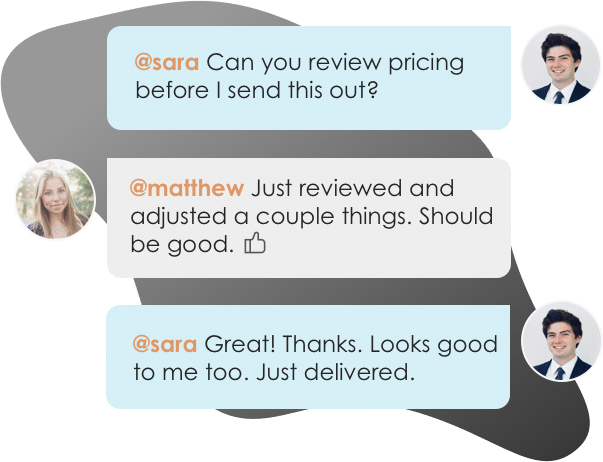 Work With Teammates
Easily collaborate with teammates on proposals. Mention team members to bring them into a proposal, or re-assign ownership when you need to handoff the proposal to another teammate.
Get It Signed
Close the deal faster with integrated e-Signatures. Place signatures, initials, and text field elements throughout your proposal wherever you need prospects to take action and your prospect is guided through a quick acceptance workflow to complete their acceptance. Counter-signing support is also included.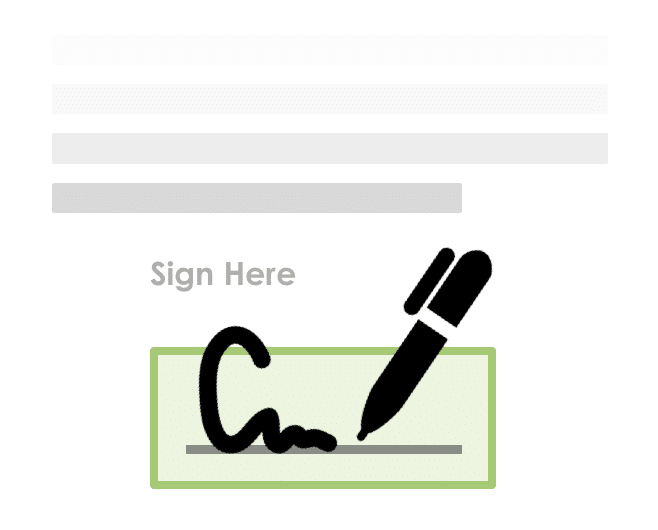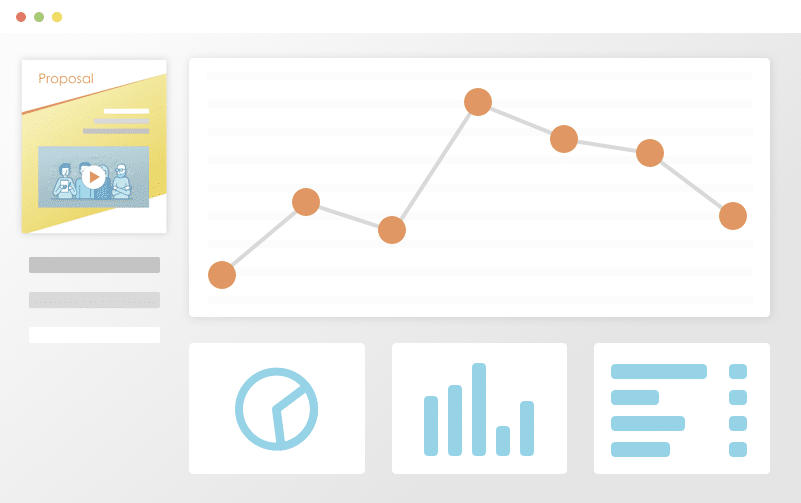 Track Everything
Ever wonder what happens to your proposal after you hit "send"? See detailed analytics and measure how each recipient is interacting with your sales material. Turn on real-time text or email notifications for proposal views and other key events.
Get Your Time Back
Save time and headaches by skipping the painful copy/paste and find & replace on all new proposals for your prospects and customers. Simplify your new proposal workflow to just a few clicks and go from spending hours on customizing new proposals to just minutes using painless proposal software.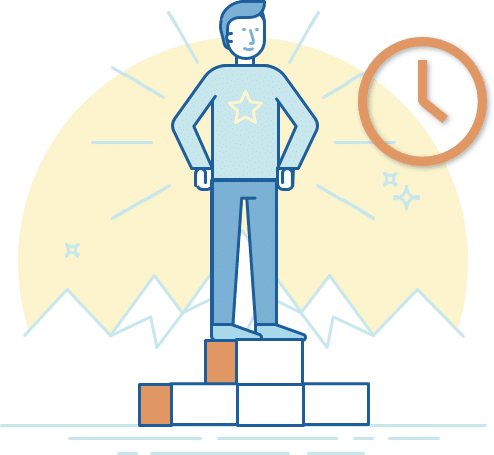 Edit & deliver this template.
Template Overview
Get the sponsorship and support you need for all future events by using our fully customizable sponsorship proposal template. This sponsorship proposal template makes it easy to create an irresistible offer that'll build lasting partnerships for all your events to come.
Benefits
Introduce the goal of your event and the positive impact that it can have on your community.
Clearly communicate the practical benefits that participating sponsors will enjoy.
Create sponsorship packages that are designed to fit the budget and business objectives of your prospective sponsors.
Present your sponsorship proposal to your recipients with a private web-link, and track all recipient views and activities as they happen.
Template Sections
Here are the sections that are included with this free template. Each section can be customized to fit your business.
The Event
This brief description of the event sets the tone for your proposal by introducing the merits of your planned event and describing succinctly what it is all about. Here you can talk about the purpose of your event, its target area and demographics, and how many attendees you are expecting. It is the perfect opening to formally ask your potential benefactors for donations.
Benefits of Sponsorship
Naturally, you can't ask prospective sponsors for funds if you're unable to tell them what exactly is in it for them. This section lets you set forth the general benefits that sponsors of your event will enjoy. These can include having direct access to one's target audiences, increased brand exposure through local media coverage, an opportunity to strengthen customer engagement and to engender brand loyalty, as well as being able to enjoy a high return on investment.
Sponsorship Packages
The sponsorship package underpins the agreement between your organization and your sponsor. Having a summary of the different sponsorship packages lets you describe the extent of benefits that your sponsors will enjoy. Typically, this is based on their level of involvement, which is—in turn—defined by the amount of donation they are willing to provide. Sponsorship packages are made up of individual benefits like the following: naming rights to the event, the ability to install marketing collaterals at the event venue, live plugs by event speakers, promotion through press releases and social media posts, booth space, VIP tickets, and so on.
Terms and Conditions
This section states the terms and conditions that govern the contractual agreement between your organization (the event organizer) and the company that is sponsoring your event.
Edit & deliver this template.