Video Production Proposal Template
If you're a video production company or filmmaker, you can kickstart your proposals with our polished video production proposal template with ready-made sections to showcase your past projects, project pricing, and details about your company. Customize, deliver, and track your proposals in minutes with our easy-to-use proposal platform, then get it signed by your client with built-in eSignatures to seal the deal.  
Best proposal software ever! 
I've tried soooo many proposal softwares and I'll never try another one after Proposable. It's so easy to use and it looks good, which all the others don't.
Smart, reliable, and constantly improving.
Proposable just works. I can make visually interesting sales presentations, dynamically insert content, and execute agreements. Proposable powers our entire sales process.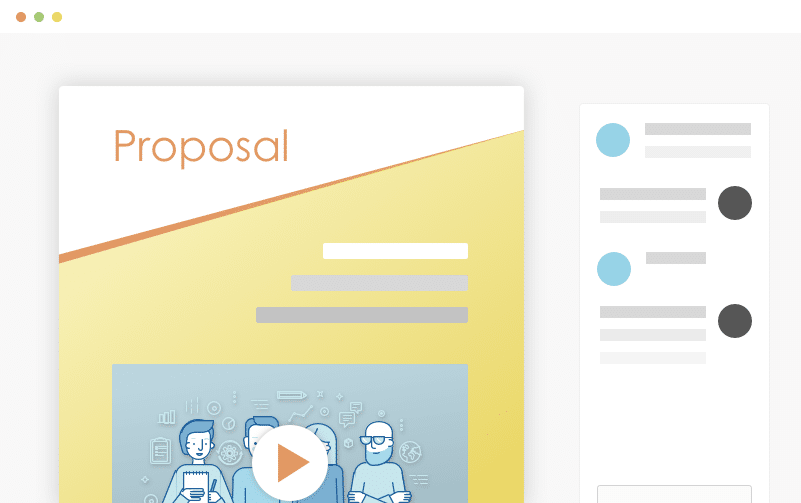 Wow Your Audience
Blow people away with a beautiful proposal that stands out above the rest. Add video and rich-media directly into your proposal pages for a more immersive sales presentation that's sure to make an impact.
Set Your Prices
Quickly build quotes, bids, and estimates with our flexible estimate block. With optional line-items, optional quantities, taxes, discounts and more, you can quickly represent your products and services in a polished and readable format. Organize all your products and services in the Pricing Catalog for instant recall.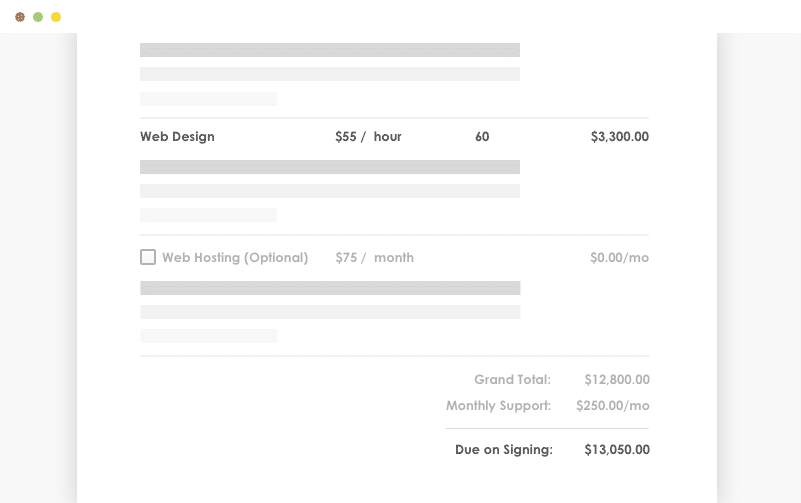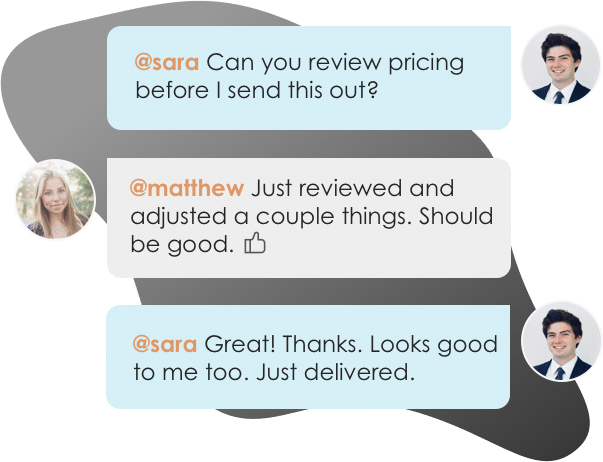 Work With Teammates
Easily collaborate with teammates on proposals. Mention team members to bring them into a proposal, or re-assign ownership when you need to handoff the proposal to another teammate.
Get It Signed
Close the deal faster with integrated e-Signatures. Place signatures, initials, and text field elements throughout your proposal wherever you need prospects to take action and your prospect is guided through a quick acceptance workflow to complete their acceptance. Counter-signing support is also included.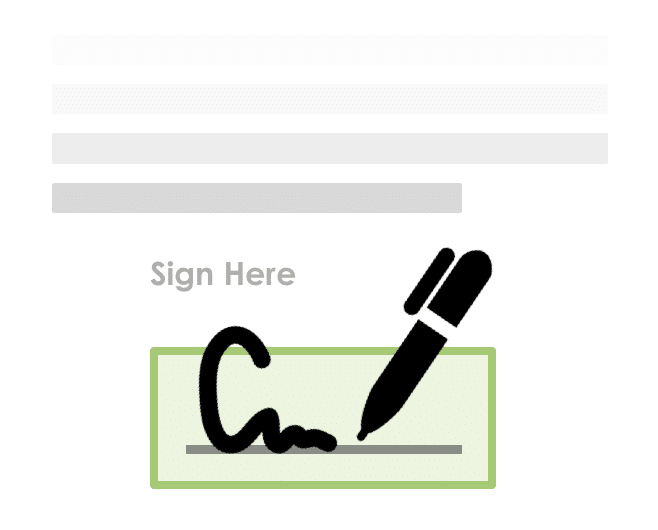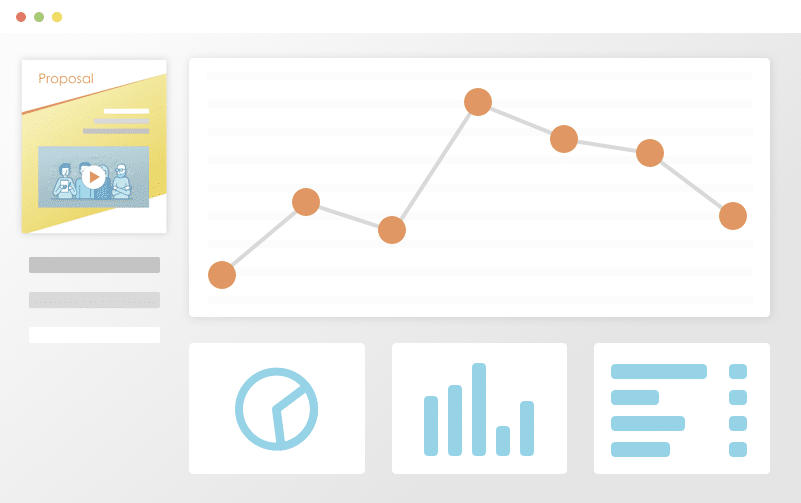 Track Everything
Ever wonder what happens to your proposal after you hit "send"? See detailed analytics and measure how each recipient is interacting with your sales material. Turn on real-time text or email notifications for proposal views and other key events.
Get Your Time Back
Save time and headaches by skipping the painful copy/paste and find & replace on all new proposals for your prospects and customers. Simplify your new proposal workflow to just a few clicks and go from spending hours on customizing new proposals to just minutes with proposal software.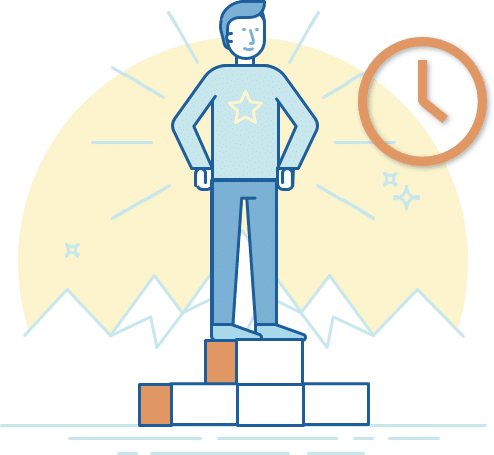 Edit & deliver this template.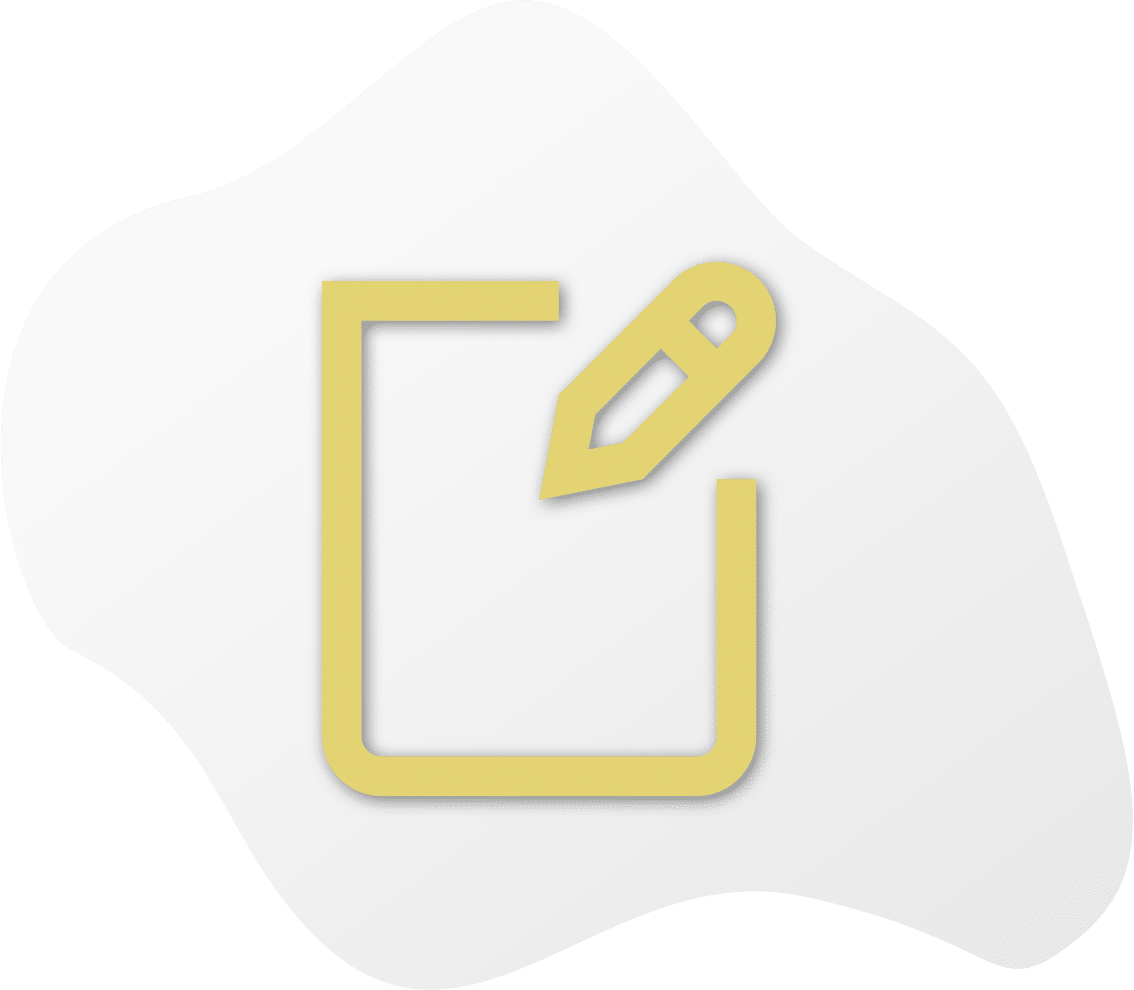 The basis of understanding a video production proposal definition begins by understanding what video production is. Video production is the process of developing the concept of a video that can be used for marketing and business purposes. While we typically think of it as a process for creating movies and televisions, there are more videos published online and other mediums per day than any other form of video media.
Due to its visual nature, there are fewer mediums than can evoke an emotional response and piqued human interest. Even business managers are expertly selling their products and services using a business proposal video to elicit a response when driving revenues.
A robust corporate video proposal PDF generally goes through three phases:
Pre-Production

: The pre-production phase sets the stage for video production. It is a process that involves conceptualizing, storyboarding, and research.

Production

: Shooting the video is the second step in video production. It is the phase that is literally, "Lights! Camera! Action!"

Post-Production: The final stage in video production is post-production. Video editing, reshoots, and final delivery are all part and parcel of this phase.
Businesses can use video production to elevate their marketing efforts. Did you know that more than six out of ten people prefer to watch videos online than any other form of media? Its efficacy is further underscored by the fact that businesses have caught on to its results. More than 80 percent of companies leverage the power of video as an essential marketing tool.
In this guide, the Proposable team has compiled the information you need to create a video proposal template that you can use for your next project. We'll even give you tips on how to craft the perfect document using a YouTube or TV commercial proposal sample.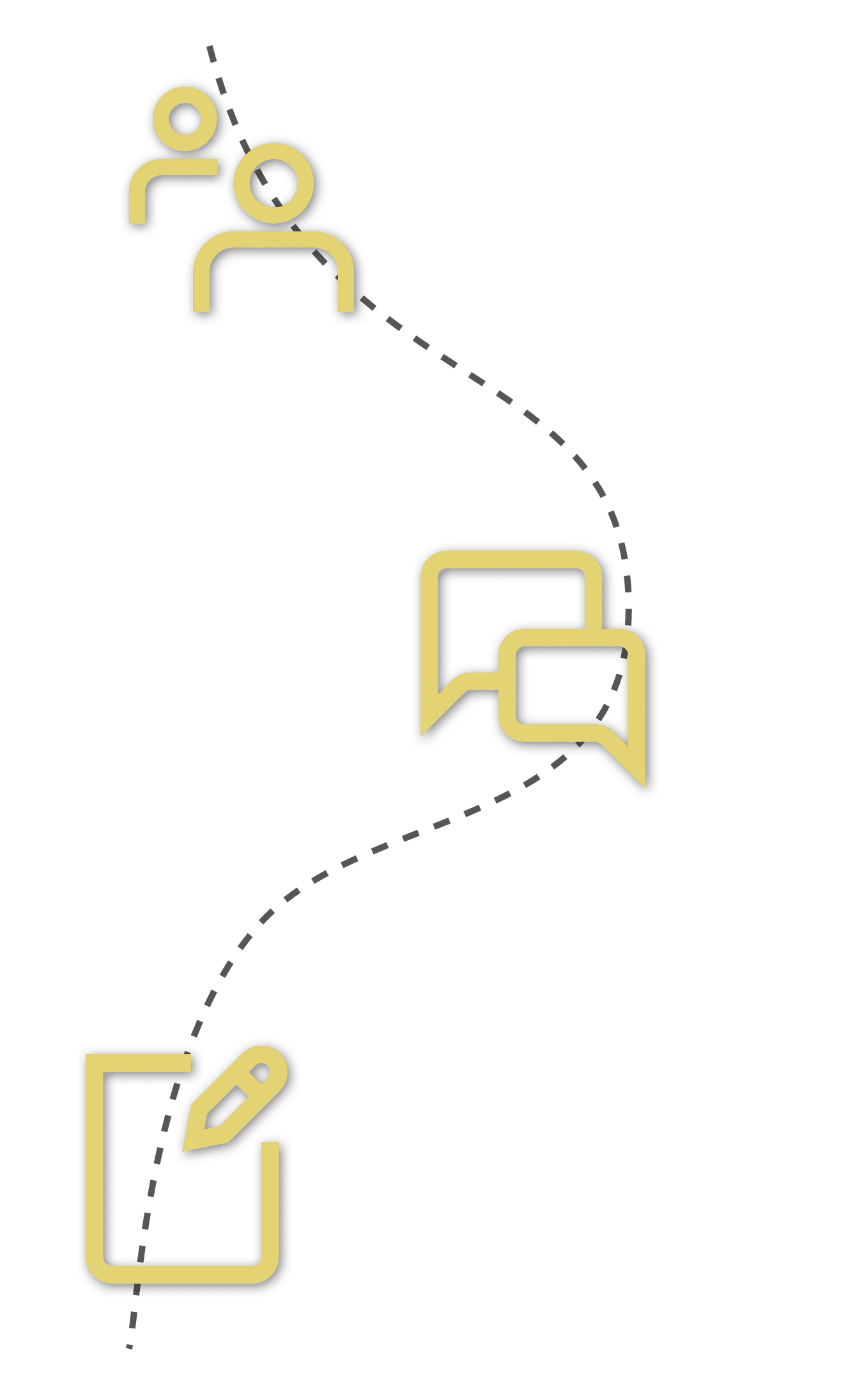 In the previous section, we look at how video production is more effective than any form of media. That is why it is critical that you get your video marketing proposal right. While video marketing isn't easy, when done well, it can drive traffic to your website and engage customers in some compelling ways.
These are the top five reasons why video is more effective than audio or text alone:
 

Video gets the attention of your target audience due to its visual nature

 

Engagement is higher on videos with some companies estimating up to 1200 percent greater sales than with text alone

 

Video shared throughout the IoT (internet of things) will drive your website's traffic metrics up

 

Brand recall and memorable experiences are higher with videos shared online and through social media

 

Buyer intent increases when watching a video which directly correlates with higher sales
Businesses who invest in video production will do themselves—and their bottom lines—a service by hiring a video production company. A few notable entities include Indigo Productions, Demo Duck, and Citizen. After reviewing some of the resources available through this guide, you will be well on your way to create a video marketing proposal PDF that makes customers clamor for you to help them.
Video Proposal Template PDF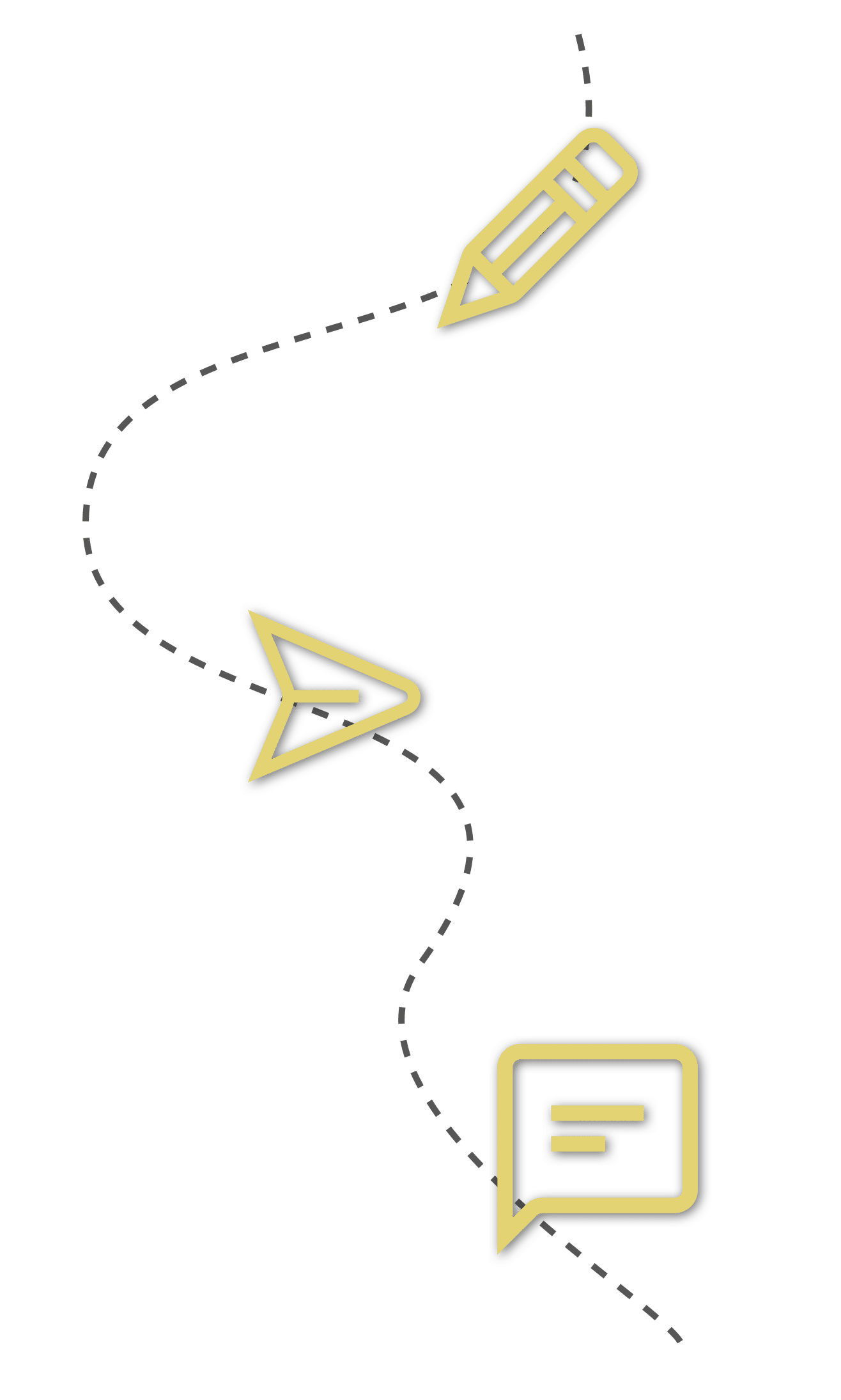 Delivering an efficient and effective video production proposal letter PDF and video production template Word starts with having a comprehensive outline that highlights essential elements of the process that resonates with your customers. Secondly, deploying the right tools will ensure that your video production proposal Word document is scalable, repeatable, and made from a high-quality design (preferably with video, right?).
To start building your video proposal template PDF or video proposal quote template PDF, consider working with the proposed outline below:
An introduction or summary of the document contents

I

nformation and background about your organization

The scope and timeline of the project

Client testimonials and reviews

Pricing quotes that include wages, materials, and other fees

The next steps your customer should take to make it happen
When searching for a video proposal PDF template, you should find a solution that actually incorporates video. It is a feature that free video production templates cannot offer. The good news is that the crew at Proposable saw an opportunity in this arena. You can create a video production quotation sample doc or video production quotation sample PDF using our premium features that allow you to embed a sample of your work directly in the document itself.
Folks, it does not get smarter than this. We allow you to create a video production proposal letter sample or video production proposal sample PDF in a way that no other lackluster formats can.
Youtube Channel Promotion Proposal
In this final section, we are going to look at why you should create a YouTube channel promotion proposal. YouTube is an early form of social media that allow users and business alike to upload videos while leveraging the power of the platform's algorithm and content sharing options to get the word out about a product or service.
Developing a YouTube marketing proposal template will allow you to create a YouTube marketing proposal PDF that you can distribute to customers. There are several forms of video that you can use to promote your services.
We recommend creating the following:
Promo videos

Client and industry interviews

How-to videos

Presentations

User-generated content
As you can see, there is a world of opportunity that exists on this channel. YouTube even offers a monetization option that allows you to earn revenue based upon the numbers of ad views you have on your channel. This is an excellent source of passive income that only requires you to create high-quality videos and actively marketing them on your website, social media, and other forms. 
Plus, the handy "total views" and internal analytics can help you understand whether or not videos are garnering attention of not. If YouTube is not producing the results for which you were expecting, then you adjust your efforts and work toward creating a message that resonates with your target audience.
After all, this is your wheelhouse, and the more successful you, the more customers will want to work with you.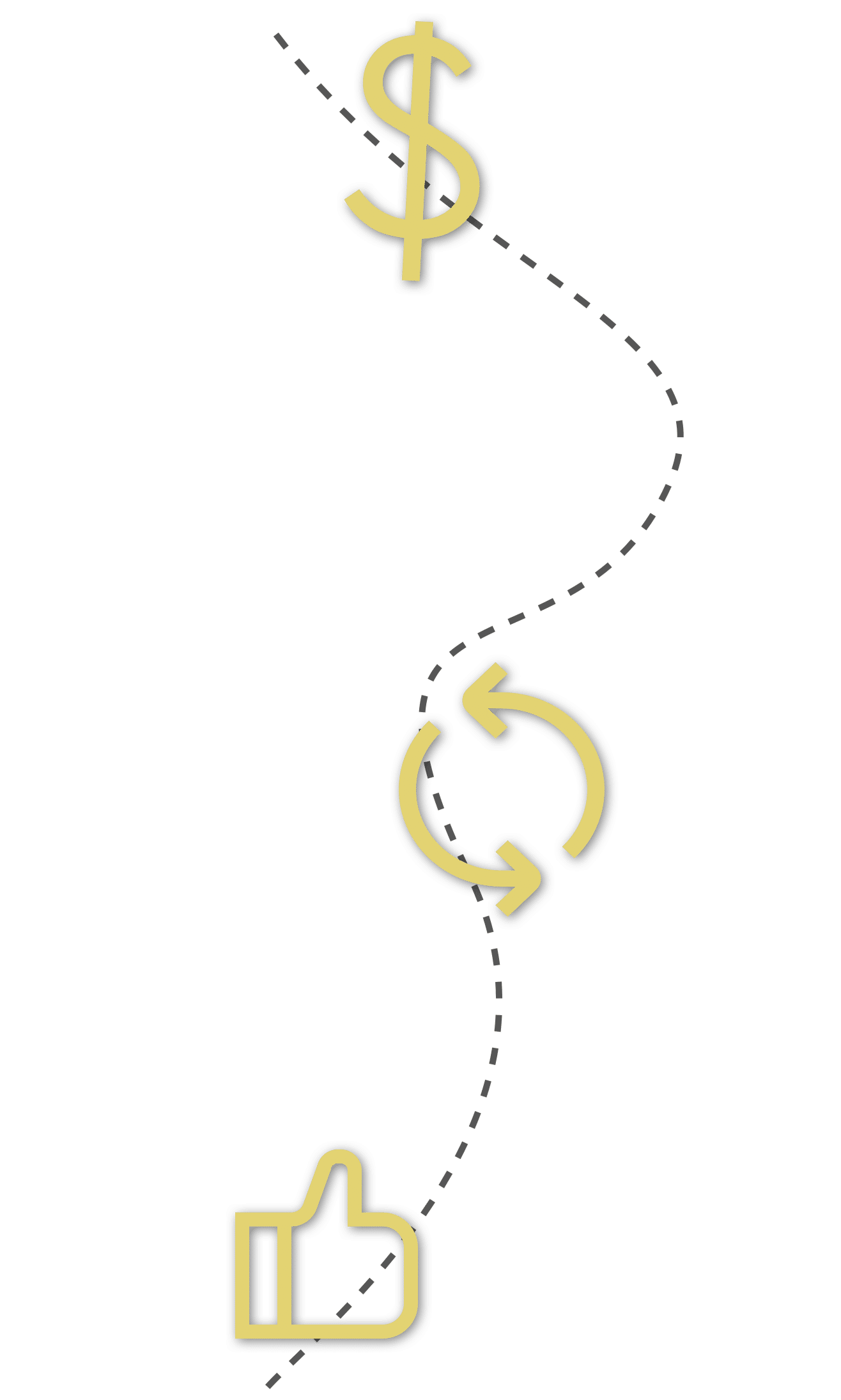 Edit & deliver this template.