Advertising Proposal Template
Selling your advertising services can be a challenge, so we've made it simple with a polished advertising proposal that you can customize and use under your own brand.  Create, deliver, and track your proposals in minutes using this free template.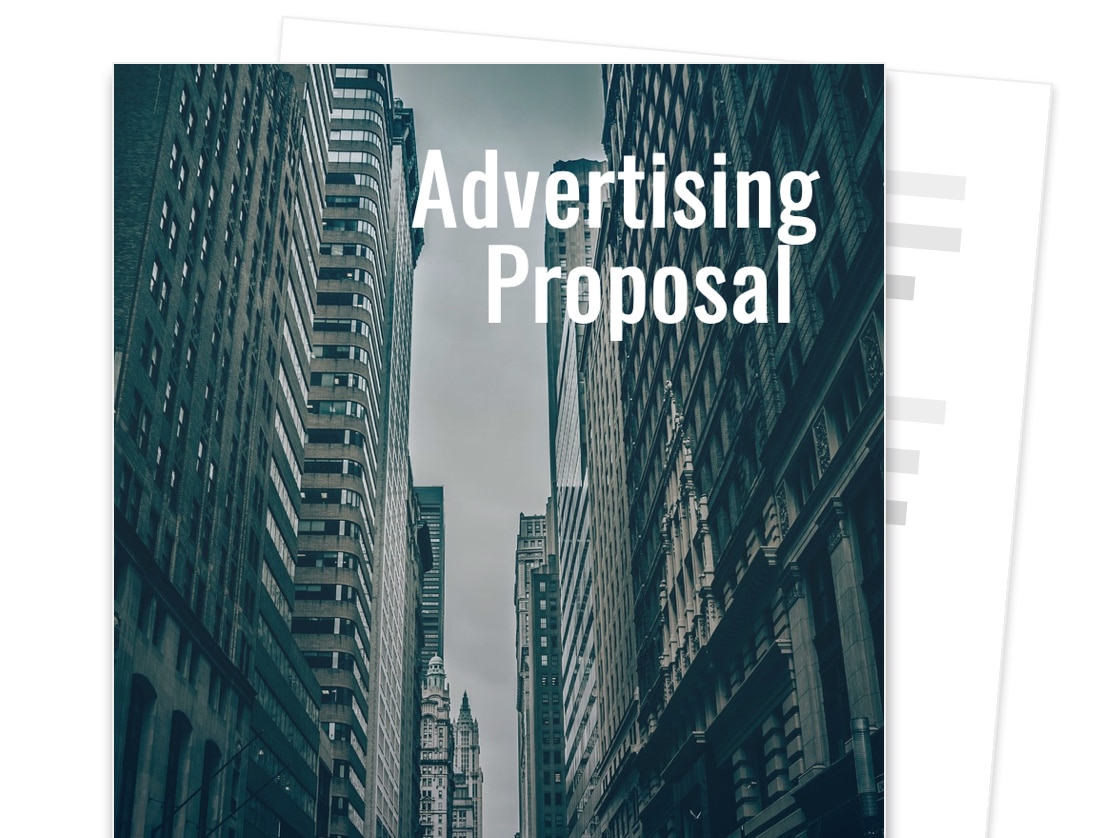 Best proposal software ever! 
I've tried soooo many proposal softwares and I'll never try another one after Proposable. It's so easy to use and it looks good, which all the others don't.
Smart, reliable, and constantly improving.
Proposable just works. I can make visually interesting sales presentations, dynamically insert content, and execute agreements. Proposable powers our entire sales process.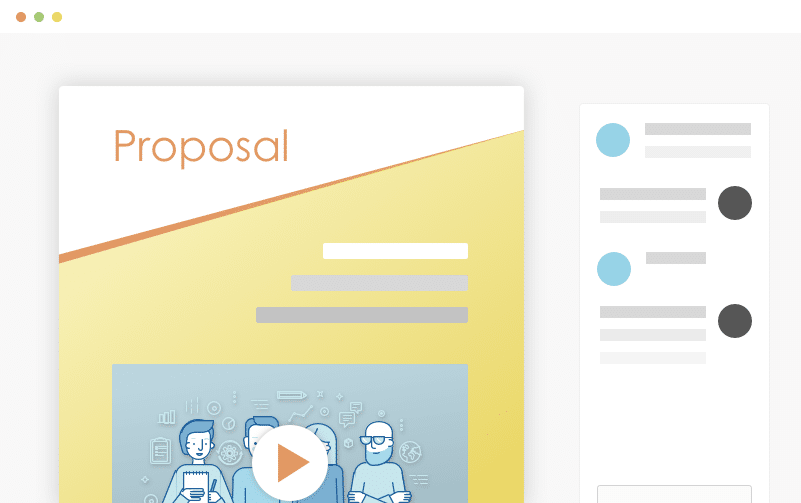 Wow Your Customers
Blow your clients away with a beautiful proposal that stands out above the rest. Add video and rich-media directly into your proposal pages for a more immersive sales presentation that's sure to make an impact.
Set Your Prices
Quickly build quotes, bids, and estimates with our flexible estimate block. With optional line-items, optional quantities, taxes, discounts and more, you can quickly represent your products and services in a polished and readable format. Organize all your products and services in the Pricing Catalog for instant recall.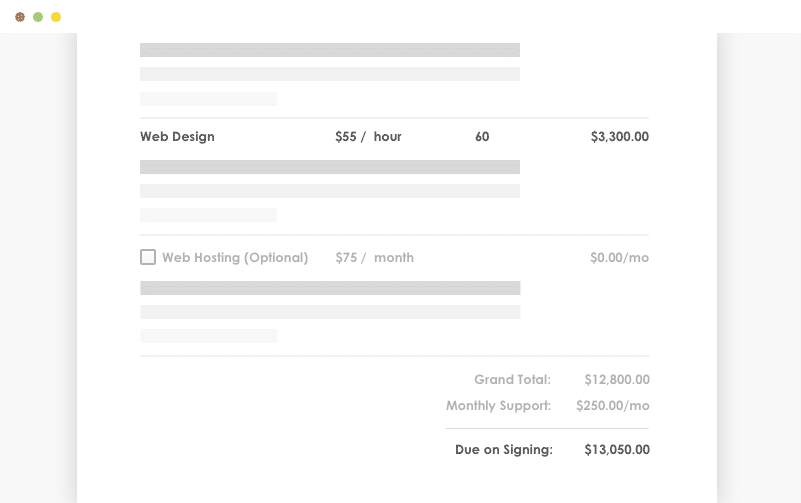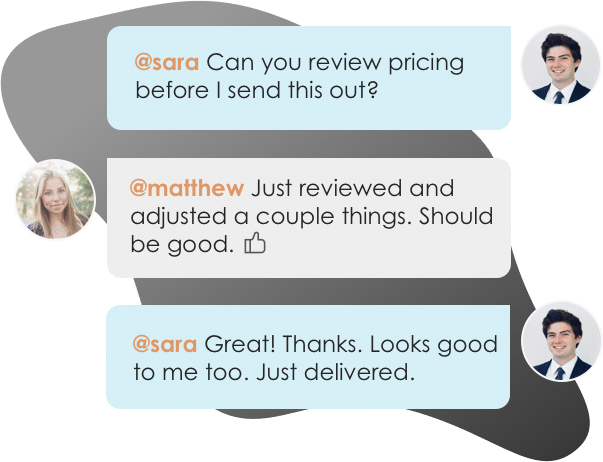 Work With Teammates
Easily collaborate with teammates on proposals. Mention team members to bring them into a proposal, or re-assign ownership when you need to handoff the proposal to another teammate.
Get It Signed
Close the deal faster with integrated e-Signatures. Place signatures, initials, and text field elements throughout your proposal wherever you need prospects to take action and your prospect is guided through a quick acceptance workflow to complete their acceptance. Counter-signing support is also included.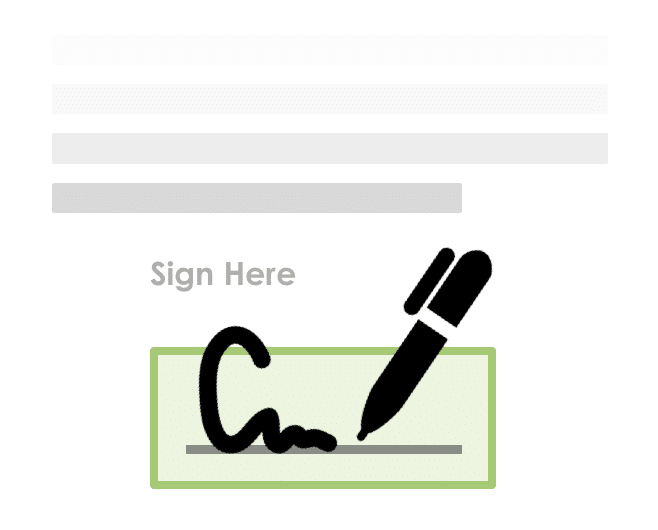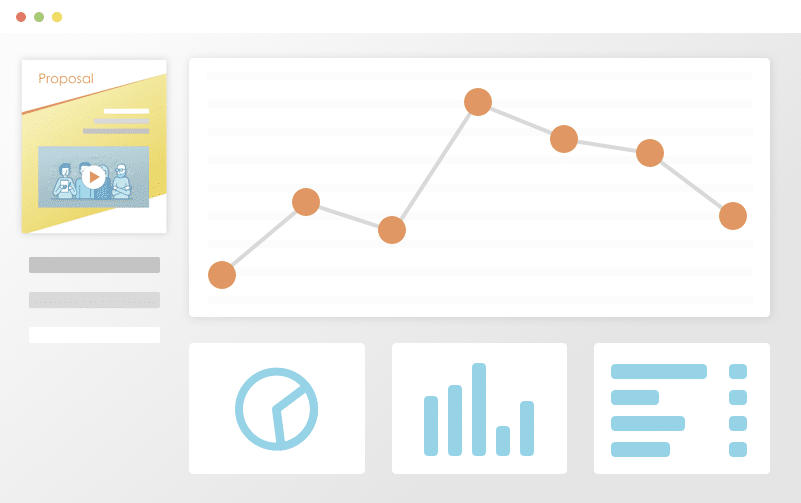 Track Everything
Ever wonder what happens to your proposal after you hit "send"? See detailed analytics and measure how each recipient is interacting with your sales material. Turn on real-time text or email notifications for proposal views and other key events.
Get Your Time Back
Save time and headaches by skipping the painful copy/paste and find & replace on all new proposals for your prospects and customers. Simplify your new proposal workflow to just a few clicks and go from spending hours on customizing new proposals to just minutes with proposal software.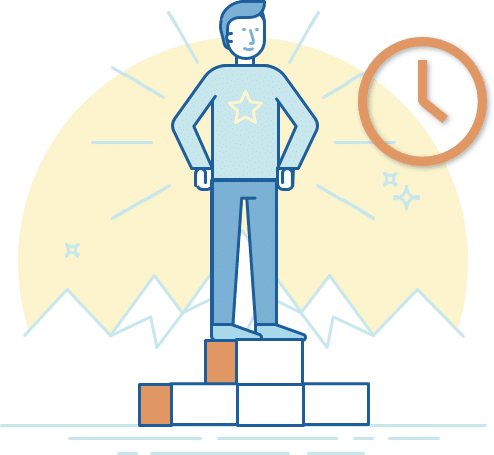 Edit & deliver this template.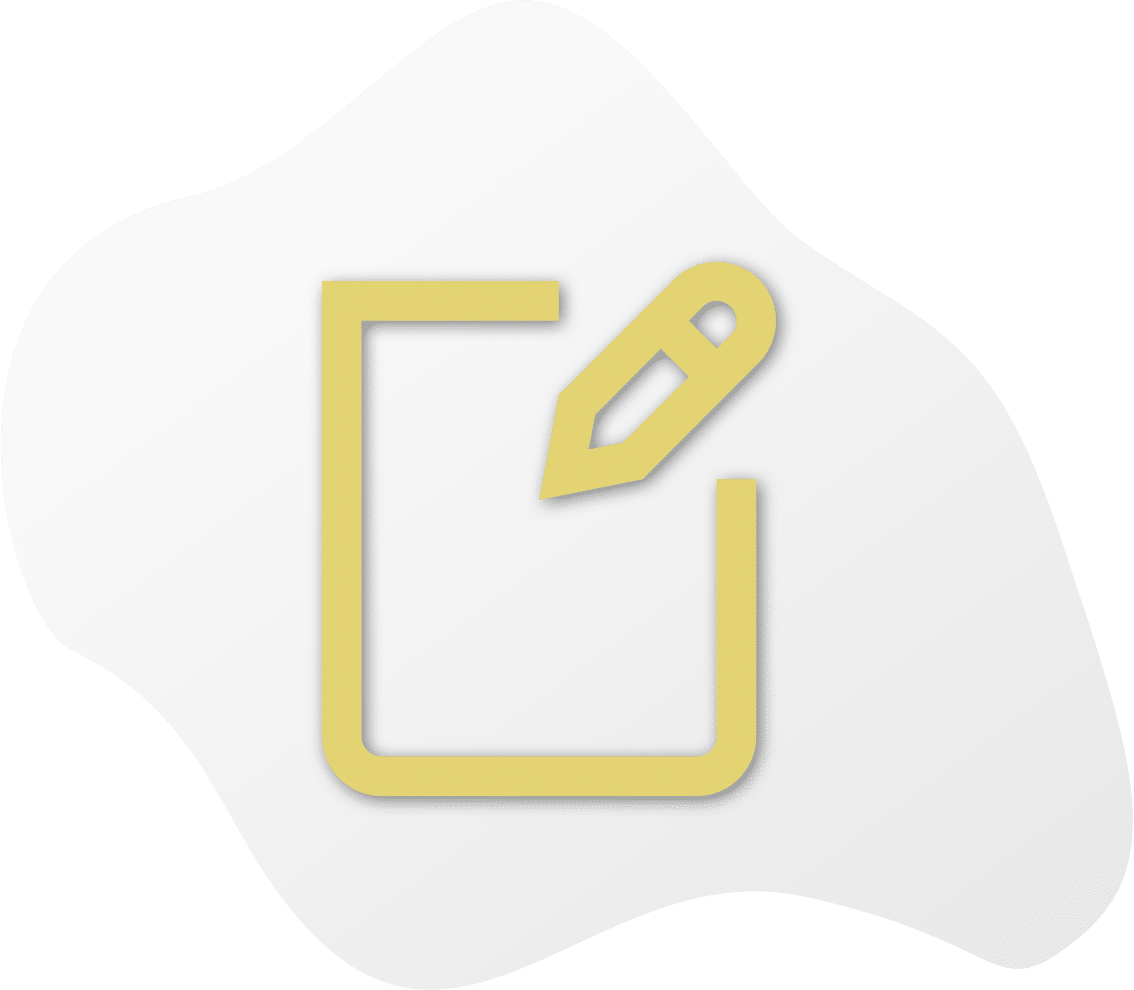 Template Overview
You represent a great advertising agency, but getting prospects to sign on the dotted line can be difficult. Our advertising proposal template has sections for showcasing the benefits, team, and pricing configurations of your offering. E-signatures are even built in for a faster deal close!
Benefits
Generate interest in your software by properly introducing your product and demonstrating it as the best solution for your prospective clients.
Make a great first impression by highlighting the experience and track-record of your team with a polished presentation.
Present your prospects with a clear pricing options and note the features that come with each plan.
Template Sections
Here are the sections that are included with this free advertising proposal template. Each section can be customized to fit your business.
 Cover Page
This is where you showcase your branding, title of your proposal, and who the proposal is prepared for.
Introduction
This is where you can introduce your prospect to your advertising firm. You can talk about your firm's experience, accolades, and anything else that helps your prospect get a better feel for your DNA.
About Us
This section, you can brag about your awesome team, what each team member brings to the table, and why you got into the industry. 
How We Work
Talk about how you go about advertising for clients and what your process looks like. Give your prospect a better feel for what to expect when starting a project with your company.
Why Search Engines?
Here's a section that you can use to describe the value of digital marketing, SEO, and other web-related marketing methods.
Pricing Estimate
In this section, spell out your pricing using our estimate block. You can setup recurring and fixed items, as well as make quantities and items optional. You can describe each product or service in as much detail as you like.
Agree and Sign
This is where your prospect signs on the dotted line. Using our eSignature workflow, your prospect can easily sign, initial, or fill out the information you require to accept your proposal. No need to use signing software, that's all included right here!
Selling advertising services is a complex task. So much goes into it, from finding top-tier marketers to hire as employees to finding potential clients. Luckily, there's at least one thing that is fairly simple to take care of – crafting a professional advertising proposal. Writing a proposal for advertising services makes it easy to show off your services to potential clients. Some good key sections to include in an advertising proposal include:
A paragraph stating the objective of the proposal

An outline of the target audience

An outline of how aware the target audience is of the client's product

Demographics of potential leads

An in-depth creative strategy, broken up into various points and timelines

Budgeting information for the campaign

Schedule for publication dates for recommended media

The project plan for details of the development and production of the finished ad campaign

A summary of your agency's credentials, plus notable highlights of the key benefits of your specific campaign proposal

Contact information
There are a number of excellent resources to help you get started when drafting an advertising proposal. Proposable makes it easy to craft an excellent advertising proposal email or document. We offer a wide range of advertising campaign proposal PDF templates, advertising proposal letter PDF templates, and advertising proposal samples via PDF as well.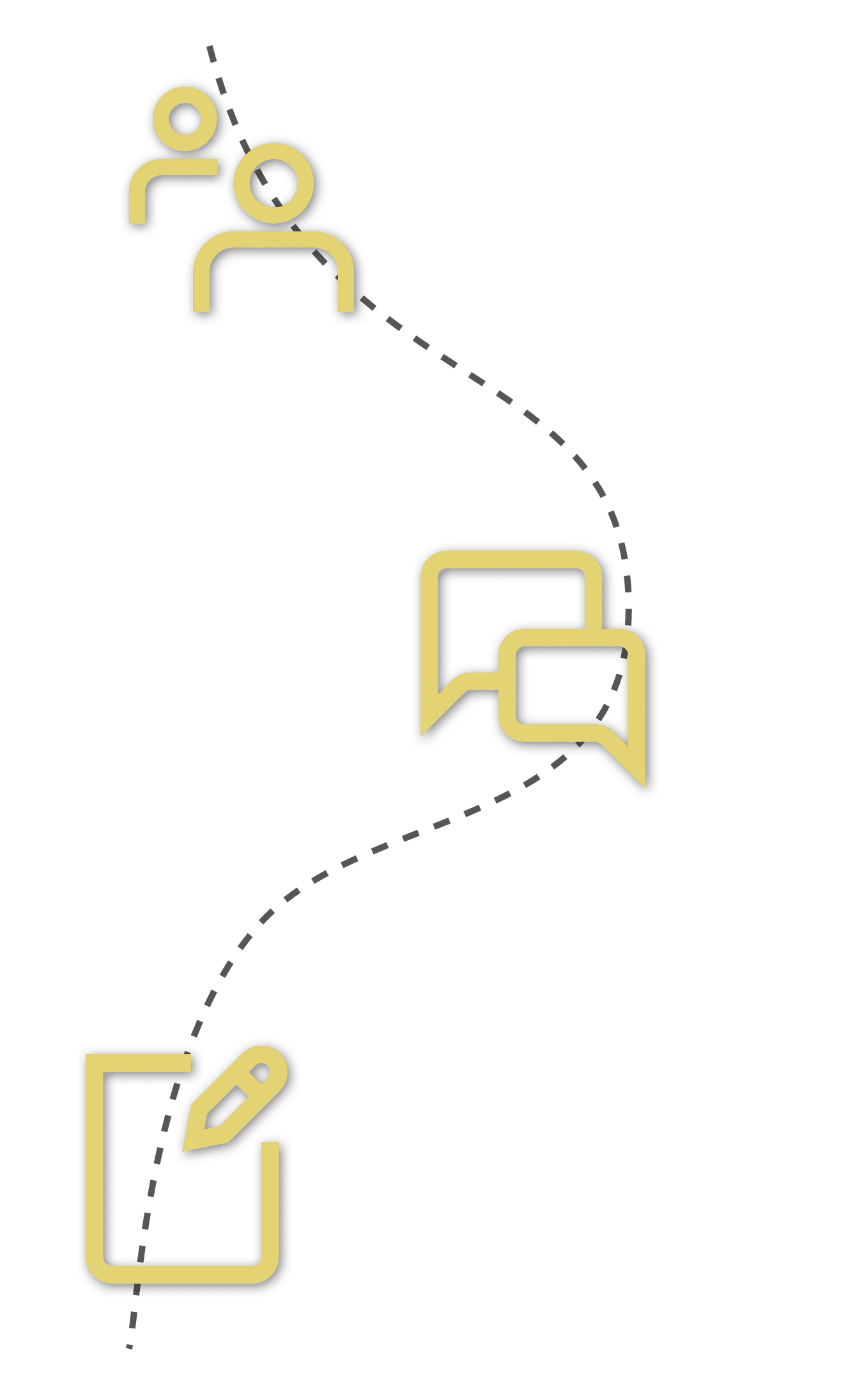 Advertising Agency Proposal to Client Benefits
Seeking out clients for your advertising agency is one of the most important parts of moving your business forward. And since there are many talented advertising agencies out there in the digital age, you'll need to step up your sales proposal game to shine above your competition.
So what needs to be done to convince potential clients to work with your advertising agency? Drafting an agency website proposal or utilizing an advertising agency proposal to client PDF template can be a good start. You can use advertising proposals to outline the specifics of a campaign that you've already taken on for an existing client. However, you can also use proposals to reach out to potential clients or to increase the interest that a client may already have in your business.
Proposable offers some great agency proposal template free downloads and well as advertising agency proposal to client PPT templates. Not all proposals have to be boring documents that outline the basics. You can also use a visual presentation to catch the eye of your target audience and help them learn more about who you are as an advertising agency and why you are different from the competition. A PowerPoint presentation is also a great medium to use for drafting advertising proposals for established client campaigns. The easier you can make it for a client to visualize exactly what you plan to do, the easier it will be for them to make an informed decision or send the proposal back for revisions.
Digital Marketing Consultant Proposal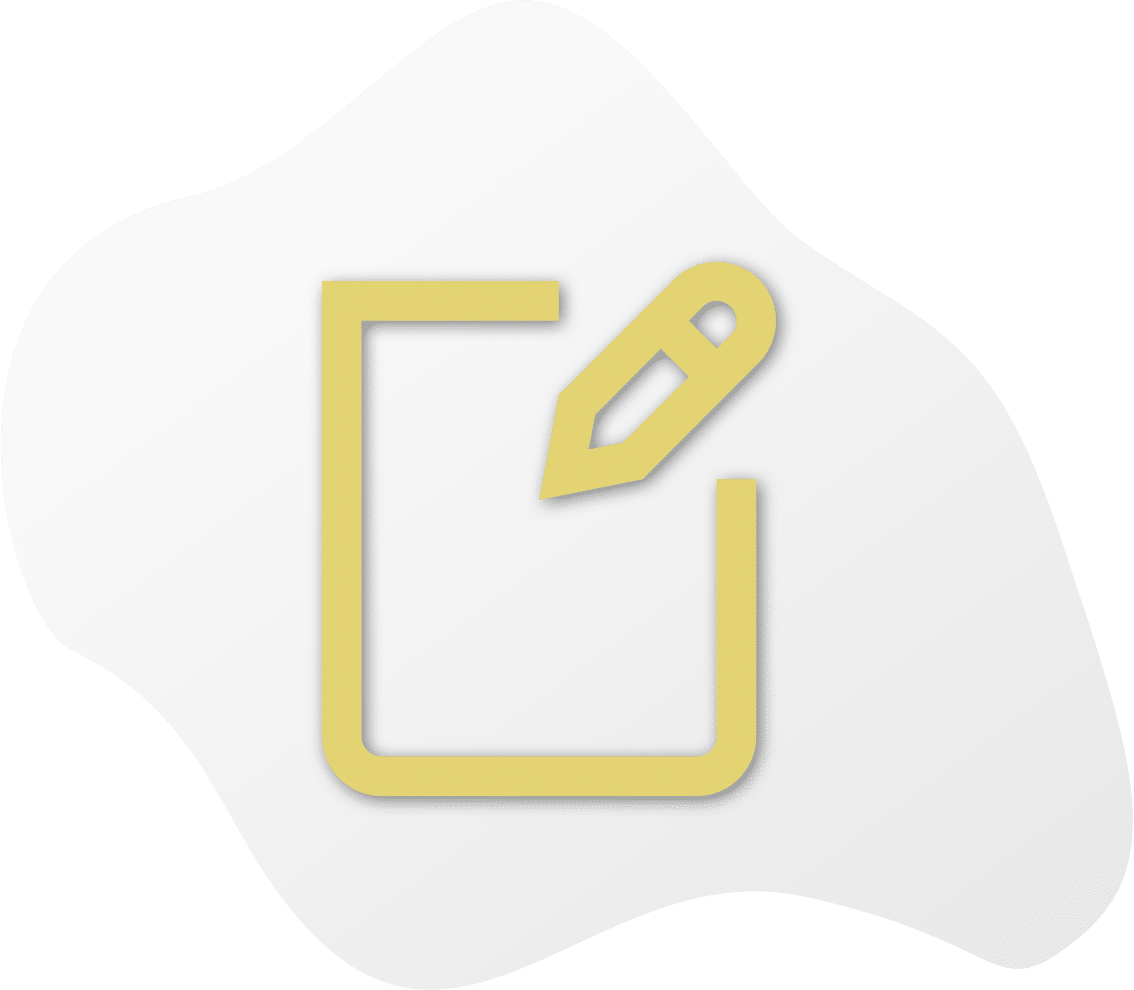 With more and more businesses looking for conversions and efficiency with their digital marketing efforts, it's becoming clear that business owners and even traditional advertisers can't really handle the unique weight that digital marketing has. It takes work, from implementing ad campaigns to updating social media to hunting down the biggest upcoming innovations in the digital marketing industry. Because of this, the digital marketing consultant was born.
Digital marketing consultants are marketing pros that are skilled in various online marketing methods, tools, practices, etc. For businesses that can't take on more employees, hiring an advertising agency on a contract basis usually ends up being the road chosen.
Digital marketing consultants provide a wide range of services to their clients, including:
Finding new opportunities for the client to engage with customers

Evaluating the existing marketing campaign

Improving the business's online brand

Improving client engagement as well as communication

Coordinating platforms and social media network for content

SEO practices and keyword optimization

Managing marketing campaigns that are implemented via email, social networking sites, and mobile, as well as local marketing where applicable.
If you're an advertising agency, it may be worth looking into offer digital marketing consulting services. With Proposable, you can even draft some seriously useful digital marketing consulting proposals via PDF. You can even create a digital marketing proposal for client DOC and digital marketing proposal for client PPT to give your proposal more of a visual edge.
Magazine Advertising Proposal Example
Magazines are still a popular form of literature, and advertisers are still using this platform to bring in new customers. In fact, magazines provide advertising space revenue valued at $14.43 billion USD. One of the biggest industries to benefit from print ads are beauty and skincare brands, as L'Oreal SA is currently the leading print magazine advertiser in the U.S.
Magazine advertising is still worth considering in an ad campaign, especially if your niche has a global magazine or publication dedicated to it. We suggest using Proposable for effective magazine advertising proposal samples, as well as proposal letters for advertisements in magazines.
Outdoor Advertising Proposal Samples
Outdoor advertising isn't going away anytime soon. Even though we are definitely in a digital age where advertising takes place online more than it doesn't, outdoor advertising is still a viable way to get in front of your audience. There are a number of popular outdoor advertising forms, including:
Billboard ads

Public transit advertising

Private transit advertising and wraps (taxis, buses, subways, trains)

Point of sale displays

LED screen advertising (mostly in large cities)

Mobile billboards

Street furniture and structures (bus shelters, benches, kiosks, telephone booths)

Guerrilla advertising or "ambient media"
Outdoor ads aren't going out of style either. In fact, nearly 71% of consumers will read messages on roadside billboards when they are driving, and around 26% of consumers have visited a business's website after seeing their outdoor advertisement. Comedy also has a huge impact on outdoor advertising, arguably more than other forms of advertising. Over 56% of consumers surveyed have noted that they have remembered and discuss funny or humorous outdoor advertisements in the past. Plus, billboard ads cost significantly less than television advertising– nearly 80% less, actually.
Outdoor ads and digital advertising don't have to be mutually exclusive either. Outdoor ads can boost mobile contact with businesses up to nearly 39%. Ad agencies that provide outdoor advertising services can present such services to their clients in a very meaningful way. The best place to start is with an outdoor advertising business proposal. At Proposable, we provide a number of excellent resources for your outdoor advertising needs, including outdoor advertising proposal samples for reference, outdoor advertising company profile PDF templates, outdoor advertising proposal PDF templates, and LED screen advertising proposal PDF templates.
Starting from scratch may work for some, but a lot of work needs to go into an advertising proposal. Why waste your time on the design aspect when you can use a simple, effective, thorough, and visually attractive template? Your future clients will definitely appreciate it.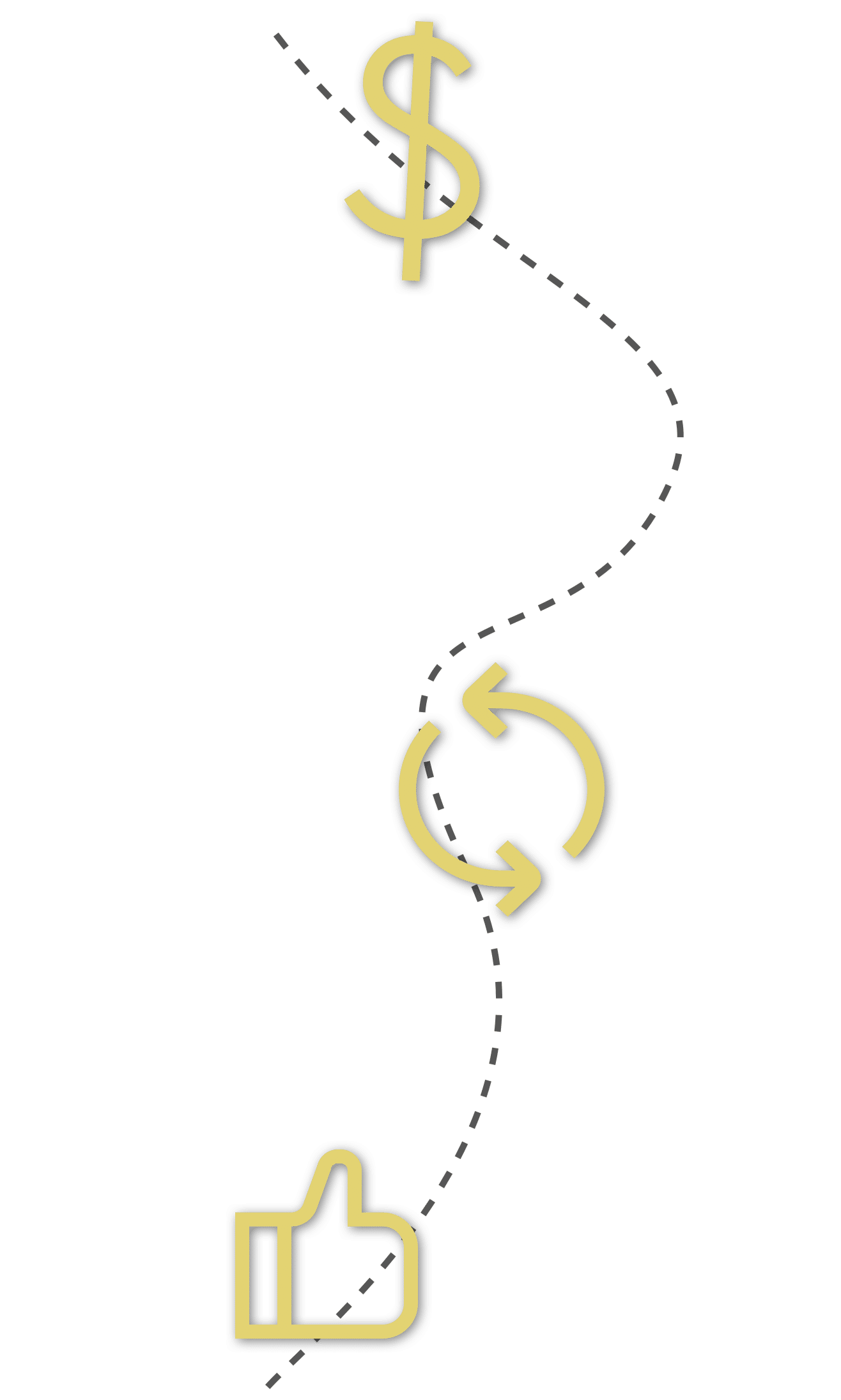 Sample Letter for Advertisement Proposal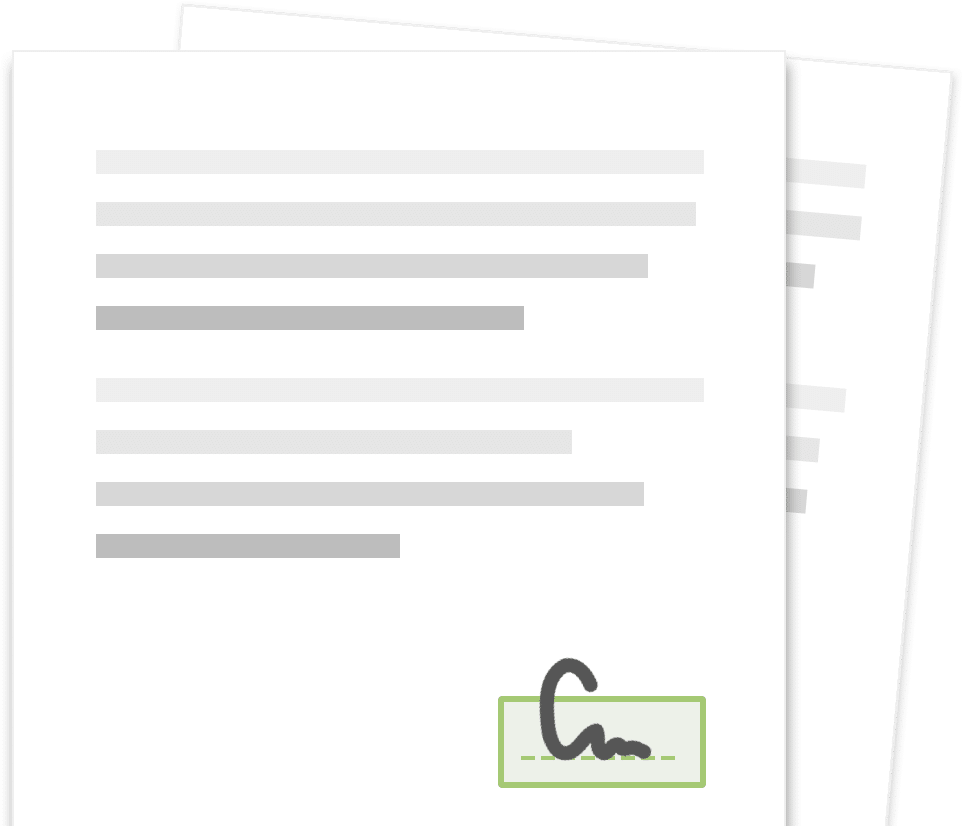 Advertising agencies can learn a lot by looking at samples and examples of how other advertising agencies draft their proposals. It's really important to know what your competition is doing. On the other hand, there's nothing wrong with doing a bit of research for inspiration to help you draft the best proposal possible for your advertising business. Samples and examples help one get informed on what they should be focusing on.
It's important to remember that your advertising business is unique, so make sure that you aren't directly copying samples from other agencies. Rather, look at what language is used, how the tone sounds and what aspects of the samples make you want to buy ad space from that seller.
Proposable can offer you sample letters for advertisement proposals, sample advertising letters to clients, and sample proposal letters to sell advertising space. Get inspired, then use one of our excellent templates to jump start your own agency's proposal. We also offer radio advertising proposal letters, TV advertising proposal sample PDF documents, and website advertising proposal sample PDF documents as well. You really can't go wrong with so many resources in one place.
Edit & deliver this template.