Construction Proposal Template
This Construction Proposal template will help you get up and running quickly by including important sections win the next bid. Whether you do commercial or residential construction, this is the perfect template to both impress your client and quickly close the deal.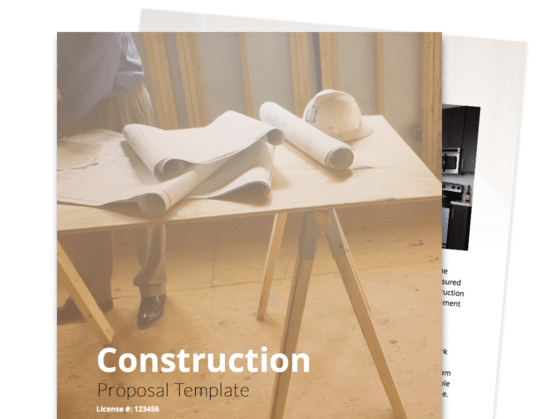 Best proposal software ever! 
I've tried soooo many proposal softwares and I'll never try another one after Proposable. It's so easy to use and it looks good, which all the others don't.
Smart, reliable, and constantly improving.
Proposable just works. I can make visually interesting sales presentations, dynamically insert content, and execute agreements. Proposable powers our entire sales process.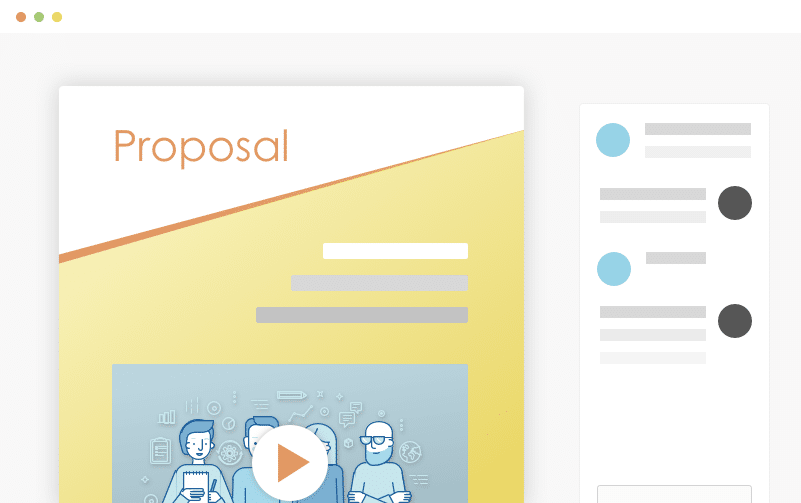 Wow Your Customers
Blow your clients away with a beautiful proposal that stands out above the rest. Add video and rich-media directly into your proposal pages for a more immersive sales presentation that's sure to make an impact.
Set Your Prices
Quickly build quotes, bids, and estimates with our flexible estimate block. With optional line-items, optional quantities, taxes, discounts and more, you can quickly represent your products and services in a polished and readable format. Organize all your products and services in the Pricing Catalog for instant recall.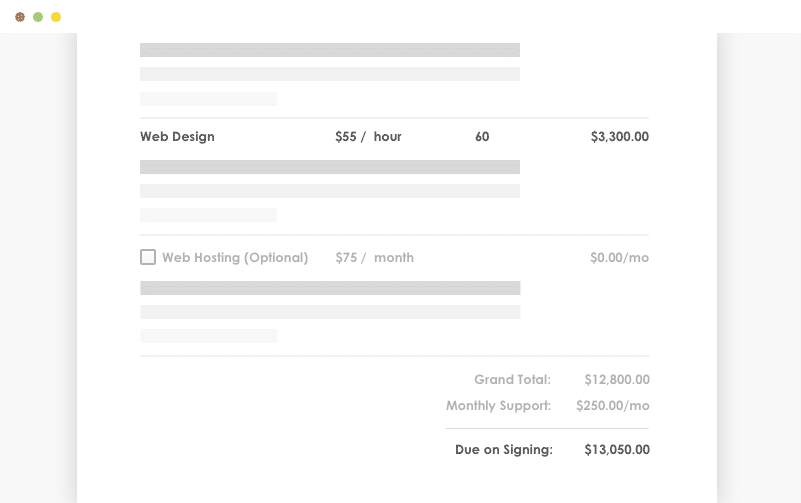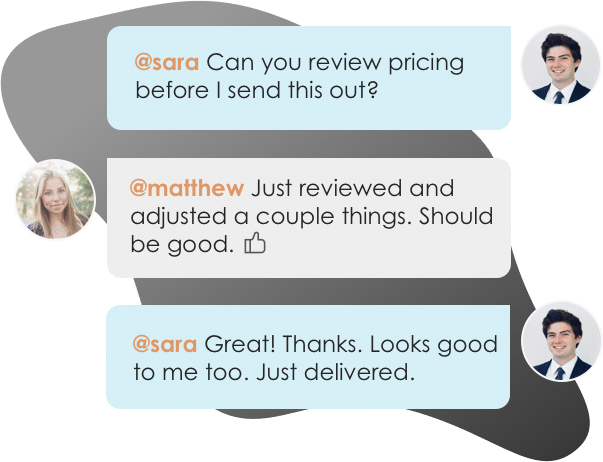 Work With Teammates
Easily collaborate with teammates on proposals. Mention team members to bring them into a proposal, or re-assign ownership when you need to handoff the proposal to another teammate.
Get It Signed
Close the deal faster with integrated e-Signatures. Place signatures, initials, and text field elements throughout your proposal wherever you need prospects to take action and your prospect is guided through a quick acceptance workflow to complete their acceptance. Counter-signing support is also included.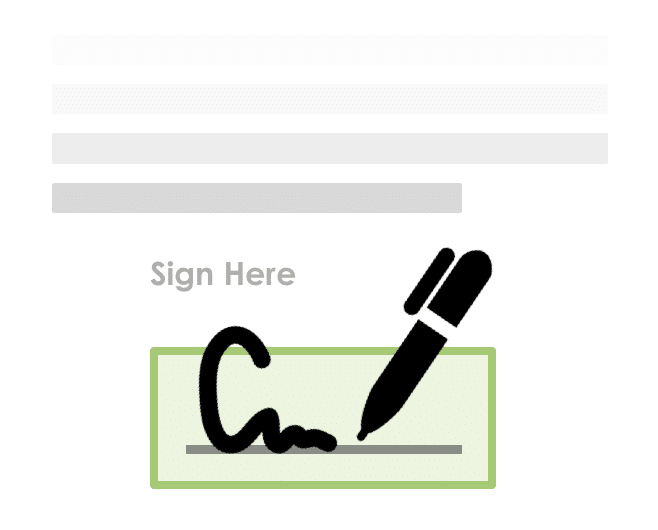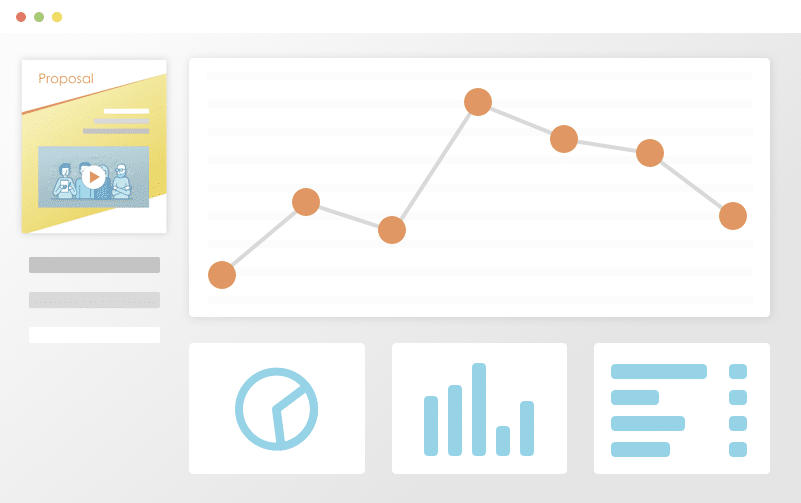 Track Everything
Ever wonder what happens to your proposal after you hit "send"? See detailed analytics and measure how each recipient is interacting with your sales material. Turn on real-time text or email notifications for proposal views and other key events.
Get Your Time Back
Save time and headaches by skipping the painful copy/paste and find & replace on all new proposals for your prospects and customers. Simplify your new proposal workflow to just a few clicks and go from spending hours on customizing new proposals to just minutes using painless proposal software.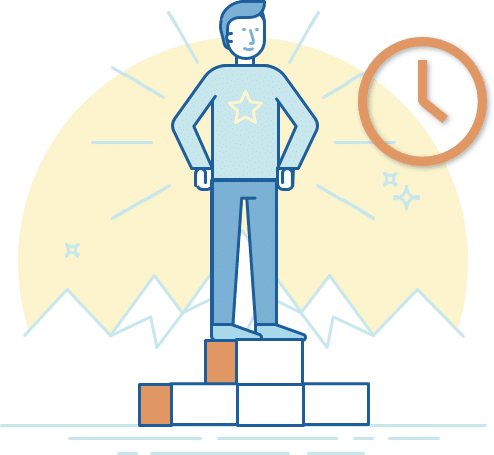 Edit & deliver this template.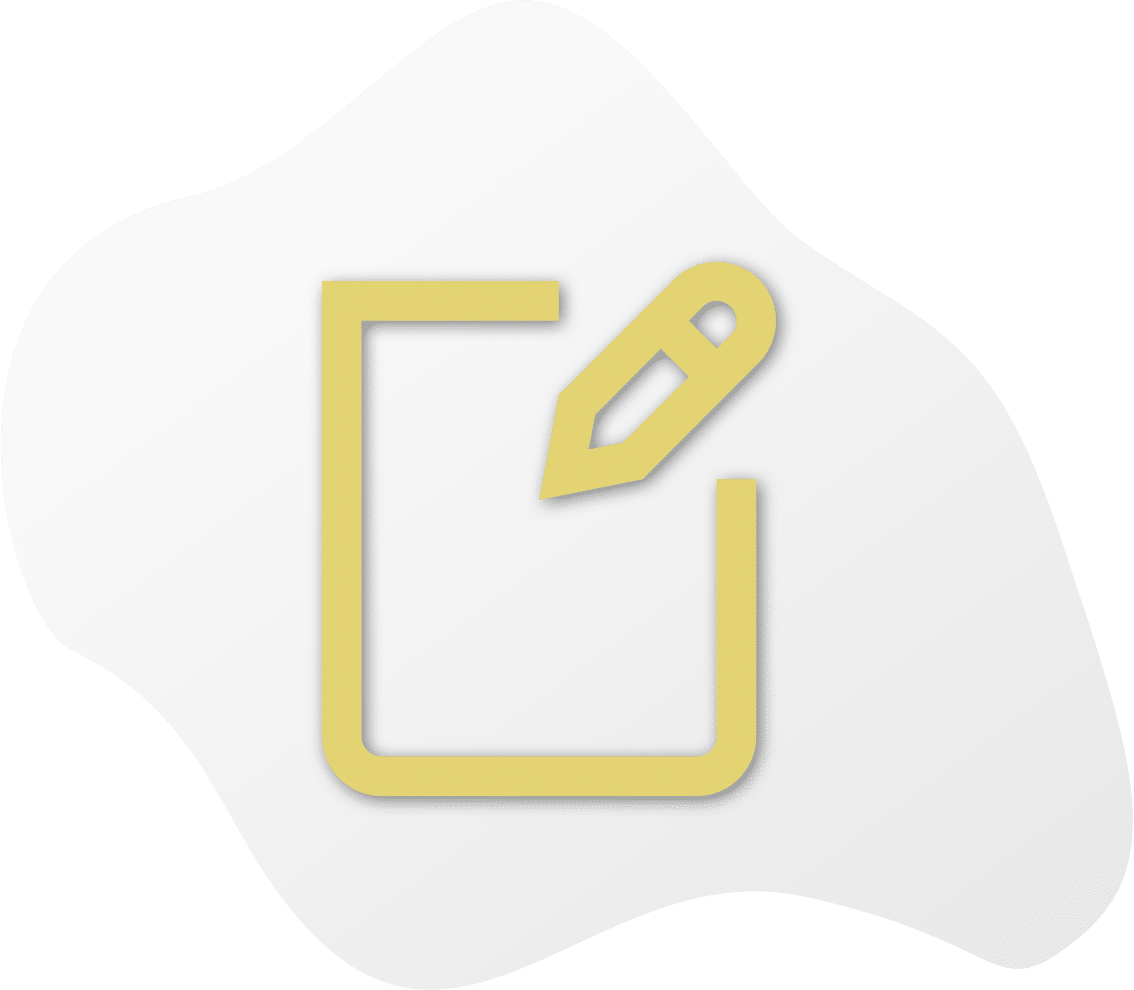 Template Overview
Creating a construction proposal has never been easier with our construction proposal template. Whether your business is residential or commercial construction, our template will help you craft a pitch to show off your company's experience. The template includes sections to showcase past projects, define services, execute a contract, and more.
Benefits
Make use of a professionally designed and easily customizable construction proposal template that's sure to wow your potential clients.

Efficiently convince your potential customer that you're the right construction agency to trust with their construction job by showcasing your most notable and successful past projects.

Inspire customer confidence in your construction agency's ability to get the job done with glowing testimonials from your previous clients.

Present an easy-to-understand summary of your offered professional construction services that potential clients can quickly refer to.
Template Sections
Here are the sections that are included with this free template. Each section can be customized to fit your business.
About Us
Construction jobs can be very huge and very expensive undertakings, and as such, many clients will always want to make sure that they're dealing with a trustworthy and hardworking construction company. This section gives you the opportunity to prove to your prospective client your company's knowledge and expertise, built on top of a rock-solid foundation of experience, hard work, and integrity. Make sure to make a reference of the noteworthy clients you've served in the past and how satisfied they are of your company's work.
Our Projects
This section lets you show off the successful construction projects that you've had in the past. Make sure to feature them with clear, high-resolution pictures that show off their good side. After all, barring an on-site ocular inspection, this will be the only way your potential clients can judge the workmanship your construction firm is capable of delivering. Pull this off right, and you're sure to close that deal.
Testimonials
Another potential deal-closer, this section lets you publish the glowing reviews and testimonials that your previous clients may have of your company or a specific member of your staff. Be sure to take the most positive ones, as this section can easily be a huge factor in convincing your potential client to go with your company. It also serves as a way to reassure them of your construction firm's integrity through the good standing you obviously have among your previous clients.
Services
This section lets you enumerate the various construction-related services you offer, and the specific sectors in which you provide these services for. This can potentially help you get construction job referrals, especially if your prospective clients have contacts in other sectors. As such, make sure to fill this out accurately.
Terms and Agreement
You and your client need to be aware of your agreed-upon obligations and responsibilities, as your entire working relationship relies on having those requirements fulfilled to both your satisfactions. This section of the proposal allows you to specify those details in a clear, concise, and legally sound manner.
Construction companies are responsible for building the structures in which we live, grow, and work. Describing what a construction company does is vast since they have many types of customers with residential and commercial needs.
In general, there are eight categories of construction companies on the market:
   

Small renovators

   

General contractors

   

Owner-builders

   

Real estate developers

   

Commercial construction managers

   

Program managers

   

Package builders

   

Sponsor-builders
The reality is that construction is a cutthroat business that requires you to do whatever it takes to gain an edge during the proposal process. It is for this reason that utilizing a construction proposal makes sense since it acts as a service contract as well as a marketing tool.
A building proposal template allows you to create impressive documents that are sure to look far more professional than anything your competitors are offering. The best construction proposal provides you the ability to store customer data, pre-existing design layouts, and contractual language that sets the tone and protects you from liability.
You can even export your construction proposal template to a building construction project proposal PDF when you incorporate the right tools into your process. There are some premium tools, like Proposable, that allow you to leverage the power of proposal analytics to determine how your prospects are interacting with your document.
In short, it is a win-win for both your team and your client while making sure that you rise above the noise of other contractors and companies out there. Keep in mind that while you are performing manual labor, service is always about people.
In this construction proposal template, the Proposable team helps you understand why mirroring other proposals may be helpful, the bidding process, pre-construction jobs, residential lifecycle management, and how to start a business plan.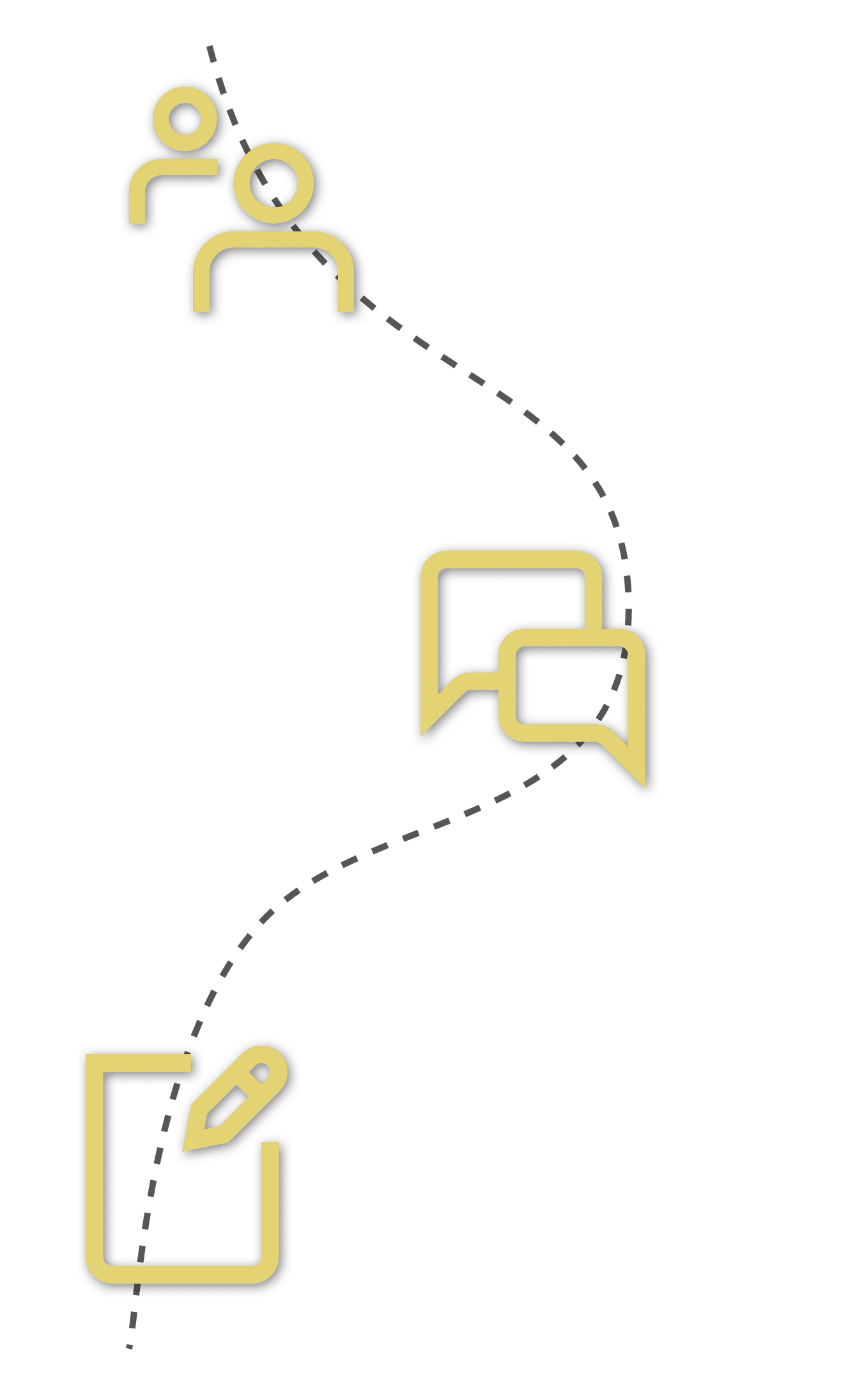 Construction Proposal Example
If you are having a hard time getting started with your simple construction proposal template, have no fear. Unless you are a contract attorney, there is no way that anyone is going to feel comfortable with the process.
However, there is a better way.
You can download a construction proposal example to help you initiate the process. By using a residential or commercial construction bid proposal sample, you can model what other successful companies of the past did to land the best, high-paying clients.
There is even an opportunity for you to put your spin and personal touches on it as well when working with a construction proposal template PDF software program, like Proposable. You can make your documents as customized or as simple as you wish.
Getting the ideas flowing is a great way to initiate the construction management proposal PDF generation process. Here are a few fundamentals to include in your contract proposal template PDF document:
     

Cover page

: A well-design cover page helps you stand out the moment they lay eyes on the document. Include your company name, license number, and the client's name.

     

About your company and team

: This section helps describe the softer aspects of your service, such as experience, integrity, and your network.

     

Projects & testimonials from former clients

: Feature some of your best work and biggest compliments from previous customers here.

     

Services you offer and pricing

: Describe what types of services you deliver in solution format while letting the prospect understand how much they can expect to pay for them.

     

Deliverables and deadlines

: Construction is a headache for customers. Reassure them by promising project deliverables at specific periods.
Now that you appreciate what to include in your construction proposal template Excel document or free printable construct proposal template, we are shifting focus on biding during the construction proposal template PDF free download process.
Free Bid Proposal Template PDF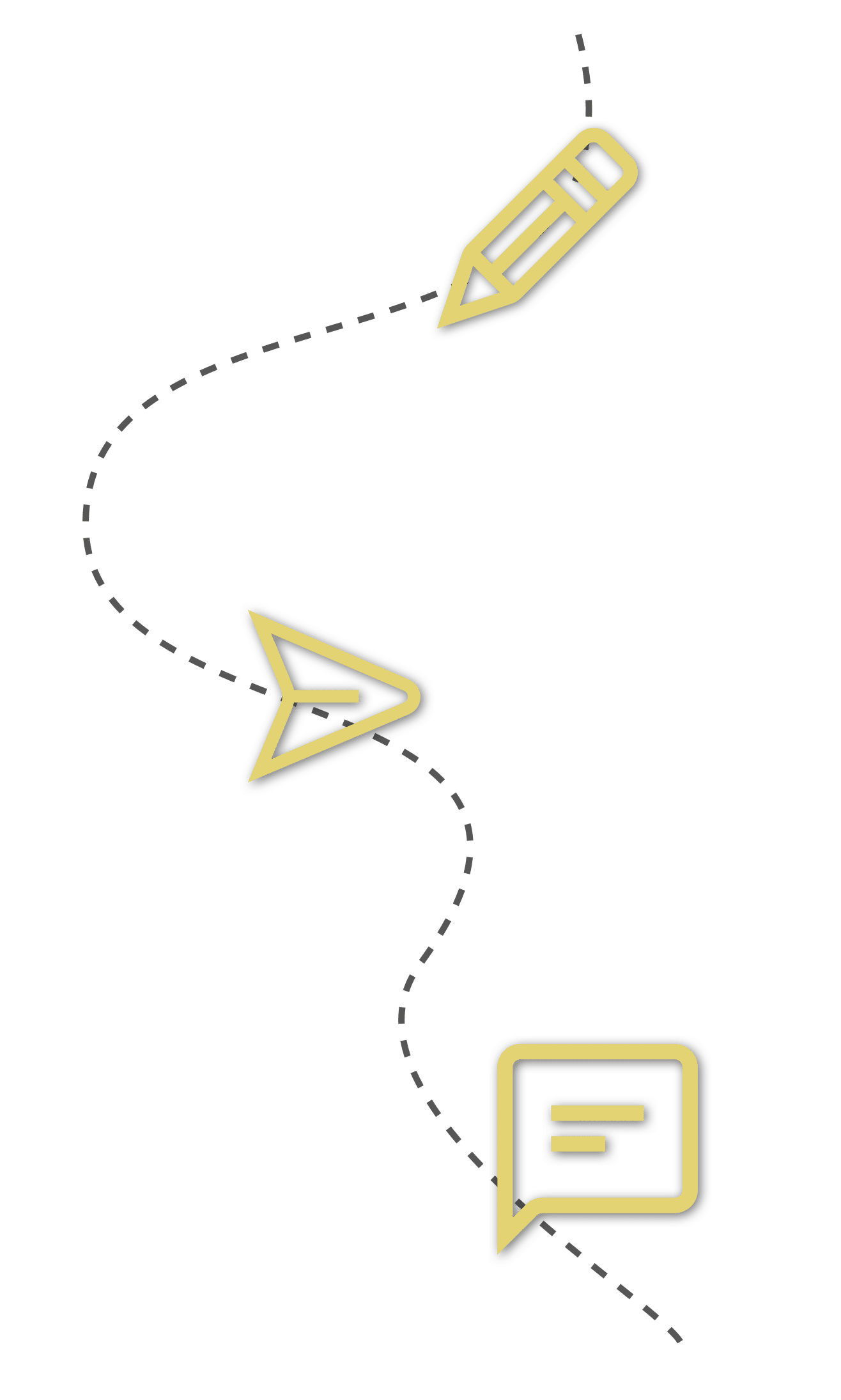 Bids are the lifeblood of any construction company. If you aren't actively bidding on projects, you will never win any business.
With that said, it is not a natural activity to approach for many business owners. After a long day on the job site, the last thing you likely feel like doing is writing contracts.
The good news is that better options exist to opening up and drafting the same old clunky construction bid proposal template Excel or free bid proposal template PDF documents. Premium-grade proposal software, like Proposable, is the best way to free yourself from the shackles that come with developing a construction bid template free Excel document.
These tools allow you to send and track your bids quickly and efficiently. This concept gives you a significant edge by helping you win more bids since your proposal looks and feels much more like a professional than the other submissions your prospects are receiving.
You can even use proposal templating software to help you get started with your ideas by using pre-built language that you can edit easily within the program itself. Working alongside a sample construction bid proposal letter enables you to replicate what successful companies in the past did to win great clients over.
Pre Construction Proposal Template
Pre construction is the planning phase of a construction job. It lays out the scope of the project, scheduling, and what your team and client can expect from it.
You can use a pre construction proposal template to help you define the other elements while protecting yourself and your employees from liability. In short, a pre construction services proposal is an excellent way to set the right tone from the outset of the project. 
The typical pre construction fee and development process include the following phases:
Initial design drafting

Engineering assessments

Cost estimating

Assignment of responsibilities

Scheduling

Leadership roles
A good outline for a pre construction contract template must consider the process listed above. Be sure to include them in your model with simple, easy-to-read language that any reading level can understand.
You are guaranteed satisfaction by investing in the process every single time you win a great gig.
Clients are already weary enough about what to expect. Give them the reassurance they need by placing the right elements in your design build pre construction services template.
Housing Project Proposal PDF
Small businesses operating on tight budgets are underst
The lifecycle of a large construction project goes through a few key phases. Whether you are drafting a housing project proposal PDF or a technical proposal for building construction project, accounting for the lifecycle stages will help you plan your work and cash flow better than ever before.
Here are the phases to incorporate into your project proposal sample PDF document:
 

Pre construction

 

Project launch

 

Project execution

 

Performance monitoring and controlling

 

Project end
Construction is a complex industry, and your customers likely feel the same way. Managers do themselves and their customers a service by simplifying the phases of a project in easily understood terms and conditions.
Prospects already have a preconceived notion that construction companies are charging more than they should. Reassure them by explaining what you do and how you do it so that they can put their emotional walls down so you can put physical ones up.
Beyond this concept, make sure you consider the needs of primary stakeholders, including subcontractors, as soon as possible. Every phase serves a critical purpose, but most well-planned ventures are the fastest and easiest to execute.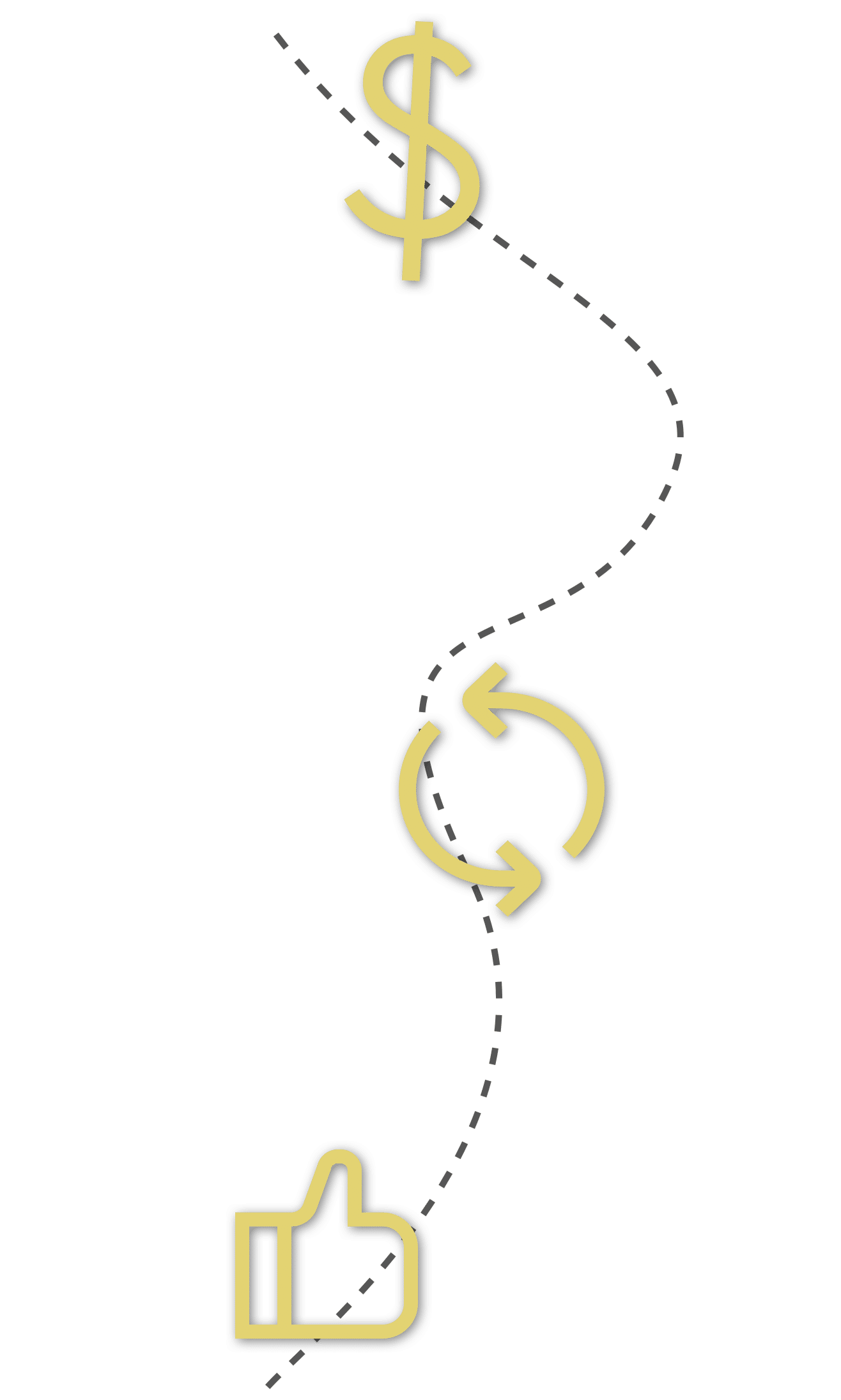 General Construction Business Plan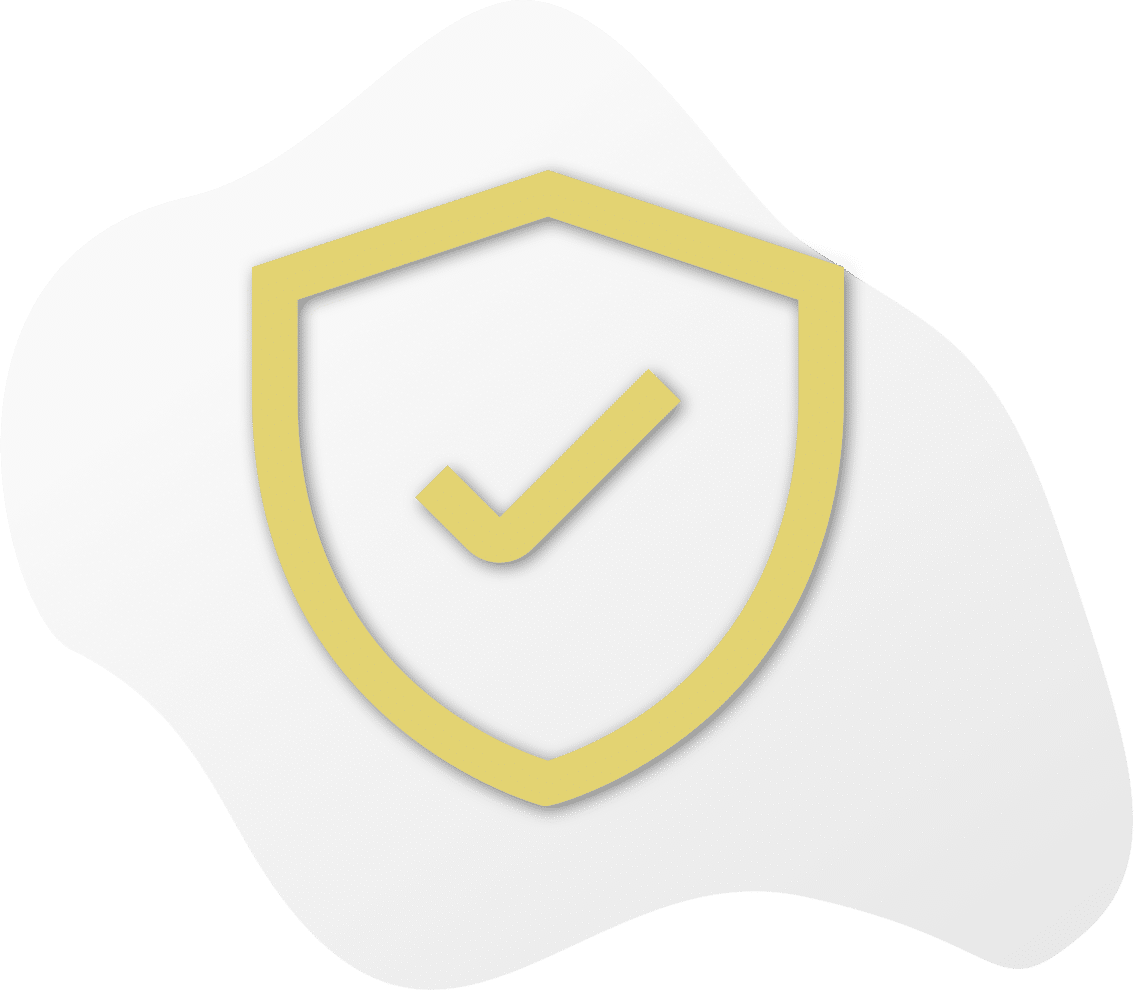 The most significant challenge of starting and running your own construction company is receiving the capital to purchase equipment and pay employees. It would be best if you pitched banks and investors to generate the liquidity the industry requires.
Addressing this issue head-on starts by developing a general construction business plan. A startup construction company business plan demonstrates how you plan to run your company in the following areas:
Accounting

Marketing

Production

Service

Human resources

Technology
Thank you for reading our best tips for developing a construction business proposal PDF and a business proposal template. If you are ready to take templating tools for a spin, try Proposable for a free, 14-day trial.
Edit & deliver this template.