Construction Proposal Template
This Construction Proposal template will help you get up and running quickly by including important sections win the next bid. Whether you do commercial or residential construction, this is the perfect template to both impress your client and quickly close the deal.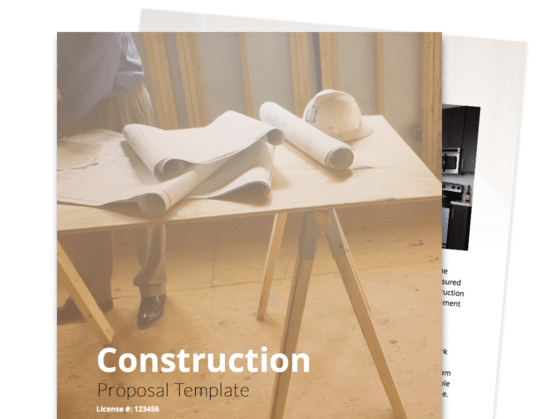 Best proposal software ever! 
I've tried soooo many proposal softwares and I'll never try another one after Proposable. It's so easy to use and it looks good, which all the others don't.
Smart, reliable, and constantly improving.
Proposable just works. I can make visually interesting sales presentations, dynamically insert content, and execute agreements. Proposable powers our entire sales process.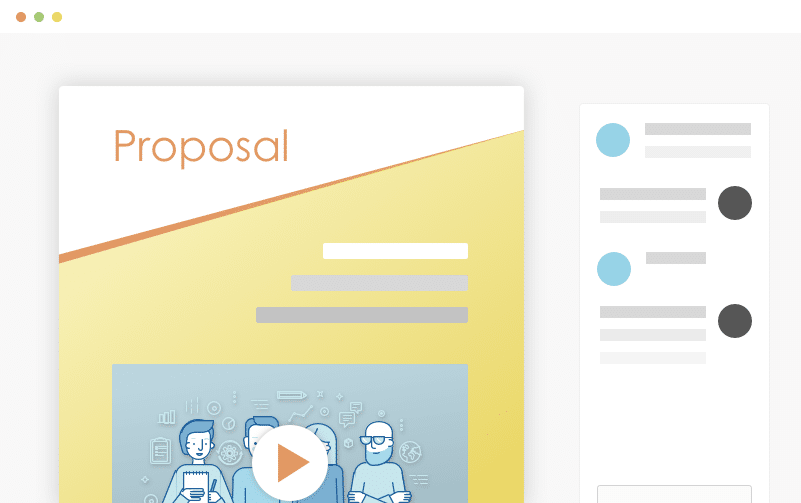 Wow Your Customers
Blow your clients away with a beautiful proposal that stands out above the rest. Add video and rich-media directly into your proposal pages for a more immersive sales presentation that's sure to make an impact.
Set Your Prices
Quickly build quotes, bids, and estimates with our flexible estimate block. With optional line-items, optional quantities, taxes, discounts and more, you can quickly represent your products and services in a polished and readable format. Organize all your products and services in the Pricing Catalog for instant recall.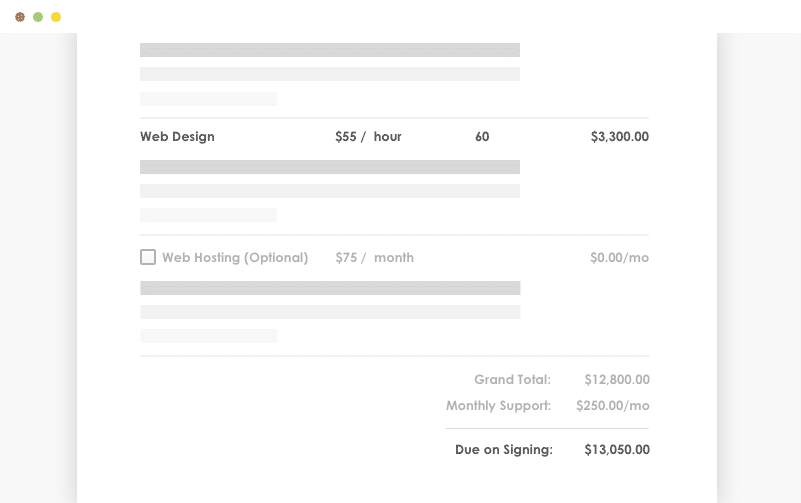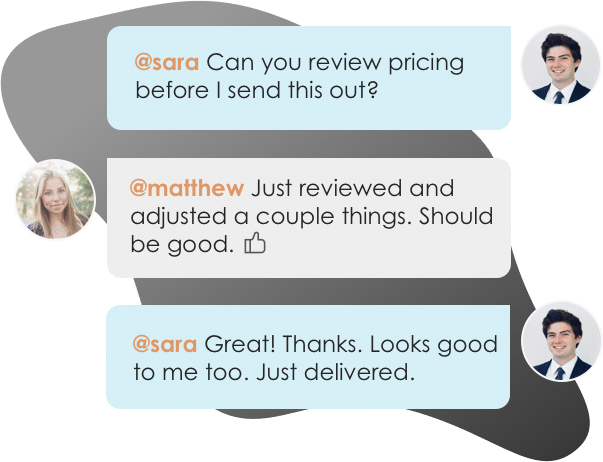 Work With Teammates
Easily collaborate with teammates on proposals. Mention team members to bring them into a proposal, or re-assign ownership when you need to handoff the proposal to another teammate.
Get It Signed
Close the deal faster with integrated e-Signatures. Place signatures, initials, and text field elements throughout your proposal wherever you need prospects to take action and your prospect is guided through a quick acceptance workflow to complete their acceptance. Counter-signing support is also included.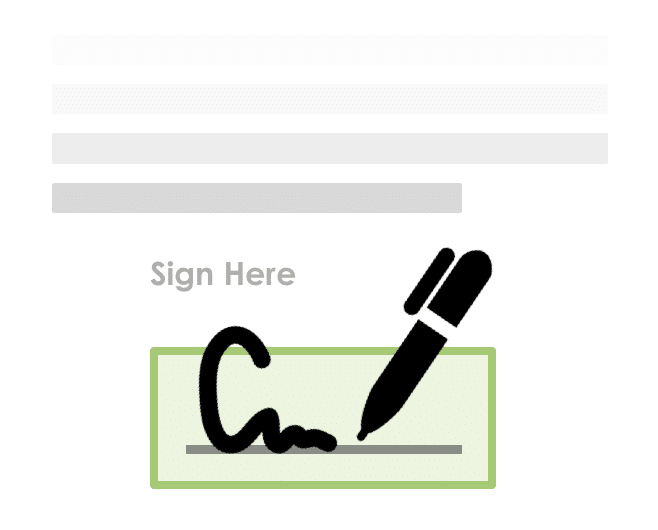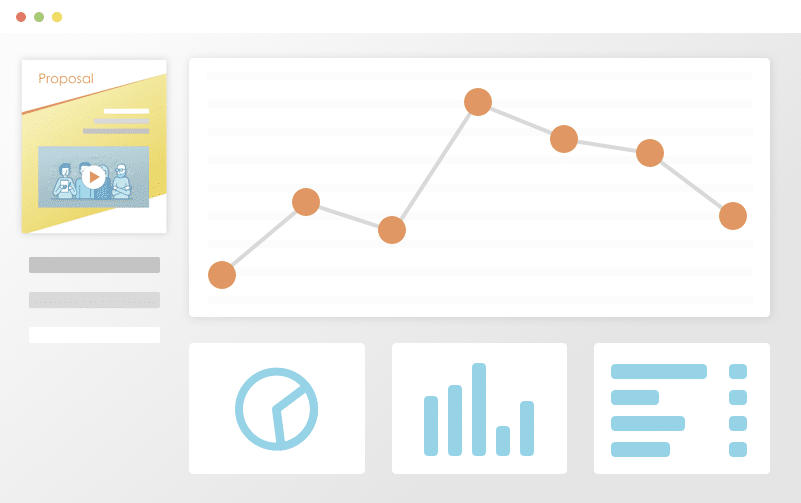 Track Everything
Ever wonder what happens to your proposal after you hit "send"? See detailed analytics and measure how each recipient is interacting with your sales material. Turn on real-time text or email notifications for proposal views and other key events.
Get Your Time Back
Save time and headaches by skipping the painful copy/paste and find & replace on all new proposals for your prospects and customers. Simplify your new proposal workflow to just a few clicks and go from spending hours on customizing new proposals to just minutes using painless proposal software.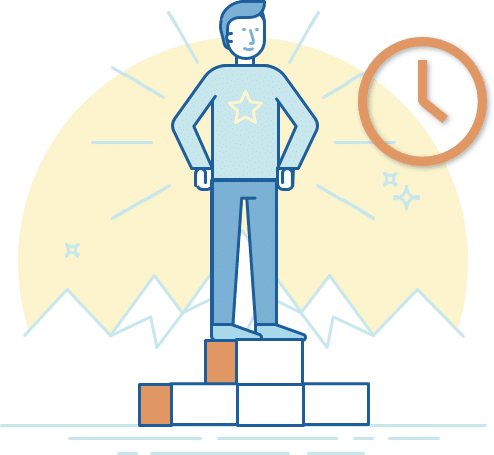 Edit & deliver this template.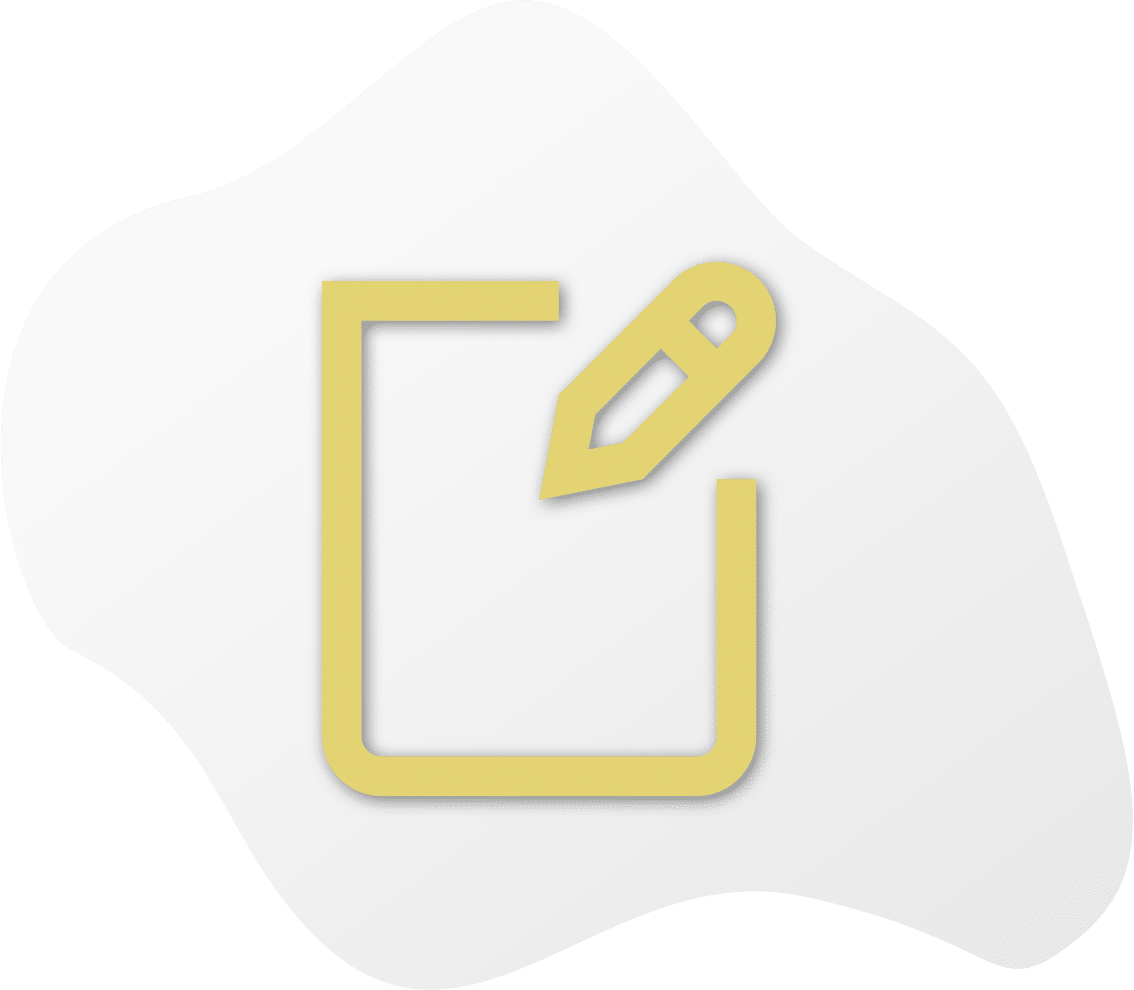 Template Overview
Creating a construction proposal has never been easier with our construction proposal template. Whether your business is residential or commercial construction, our template will help you craft a pitch to show off your company's experience. The template includes sections to showcase past projects, define services, execute a contract, and more.
Benefits
Make use of a professionally designed and easily customizable construction proposal template that's sure to wow your potential clients.

Efficiently convince your potential customer that you're the right construction agency to trust with their construction job by showcasing your most notable and successful past projects.

Inspire customer confidence in your construction agency's ability to get the job done with glowing testimonials from your previous clients.

Present an easy-to-understand summary of your offered professional construction services that potential clients can quickly refer to.
Template Sections
Here are the sections that are included with this free template. Each section can be customized to fit your business.
About Us
Construction jobs can be very huge and very expensive undertakings, and as such, many clients will always want to make sure that they're dealing with a trustworthy and hardworking construction company. This section gives you the opportunity to prove to your prospective client your company's knowledge and expertise, built on top of a rock-solid foundation of experience, hard work, and integrity. Make sure to make a reference of the noteworthy clients you've served in the past and how satisfied they are of your company's work.
Our Projects
This section lets you show off the successful construction projects that you've had in the past. Make sure to feature them with clear, high-resolution pictures that show off their good side. After all, barring an on-site ocular inspection, this will be the only way your potential clients can judge the workmanship your construction firm is capable of delivering. Pull this off right, and you're sure to close that deal.
Testimonials
Another potential deal-closer, this section lets you publish the glowing reviews and testimonials that your previous clients may have of your company or a specific member of your staff. Be sure to take the most positive ones, as this section can easily be a huge factor in convincing your potential client to go with your company. It also serves as a way to reassure them of your construction firm's integrity through the good standing you obviously have among your previous clients.
Services
This section lets you enumerate the various construction-related services you offer, and the specific sectors in which you provide these services for. This can potentially help you get construction job referrals, especially if your prospective clients have contacts in other sectors. As such, make sure to fill this out accurately.
Terms and Agreement
You and your client need to be aware of your agreed-upon obligations and responsibilities, as your entire working relationship relies on having those requirements fulfilled to both your satisfactions. This section of the proposal allows you to specify those details in a clear, concise, and legally sound manner.
Edit & deliver this template.