Staffing Agency Proposal Template
If you offer Staffing or HR services to clients, then you should be using our interactive staffing agency proposal template that's sure to impress your clients. Create, deliver, and track all your proposals in minutes, then collect signatures all within your proposal for a seamless sales proposal workflow.
Best proposal software ever! 
I've tried soooo many proposal softwares and I'll never try another one after Proposable. It's so easy to use and it looks good, which all the others don't.
Smart, reliable, and constantly improving.
Proposable just works. I can make visually interesting sales presentations, dynamically insert content, and execute agreements. Proposable powers our entire sales process.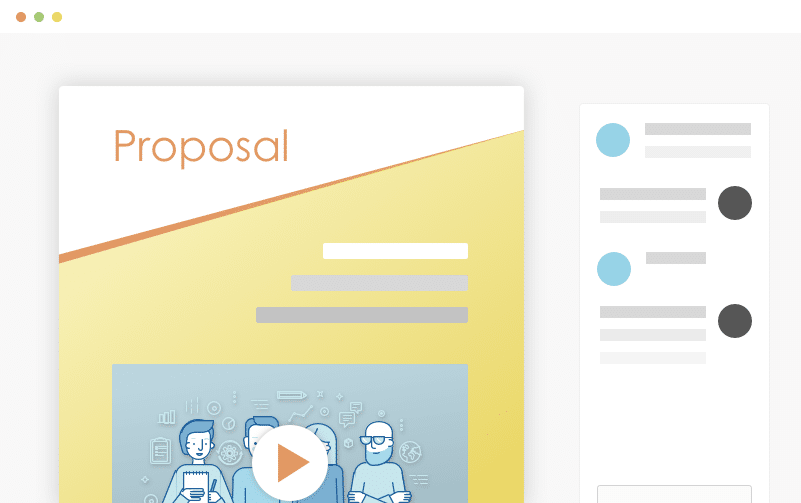 Wow Your Audience
Blow people away with a beautiful proposal that stands out above the rest. Add video and rich-media directly into your proposal pages for a more immersive sales presentation that's sure to make an impact.
Set Your Prices
Quickly build quotes, bids, and estimates with our flexible estimate block. With optional line-items, optional quantities, taxes, discounts and more, you can quickly represent your products and services in a polished and readable format. Organize all your products and services in the Pricing Catalog for instant recall.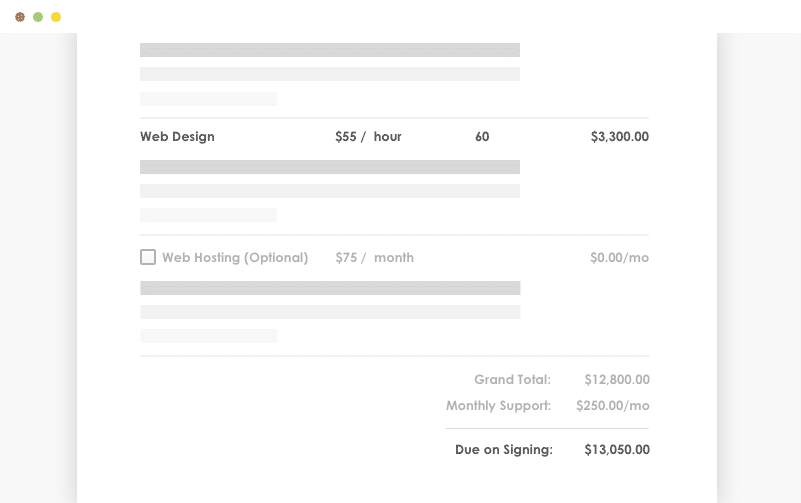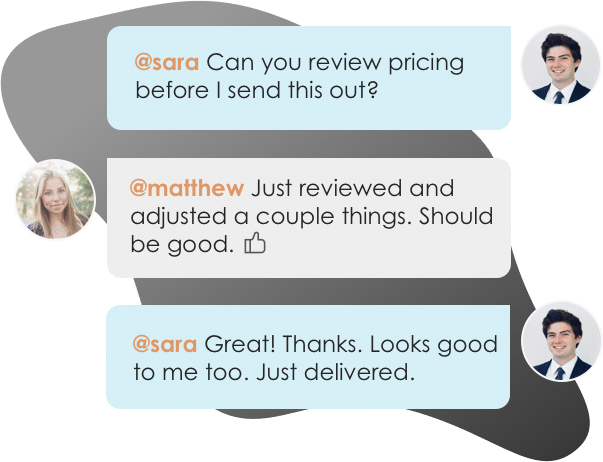 Work With Teammates
Easily collaborate with teammates on proposals. Mention team members to bring them into a proposal, or re-assign ownership when you need to handoff the proposal to another teammate.
Get It Signed
Close the deal faster with integrated e-Signatures. Place signatures, initials, and text field elements throughout your proposal wherever you need prospects to take action and your prospect is guided through a quick acceptance workflow to complete their acceptance. Counter-signing support is also included.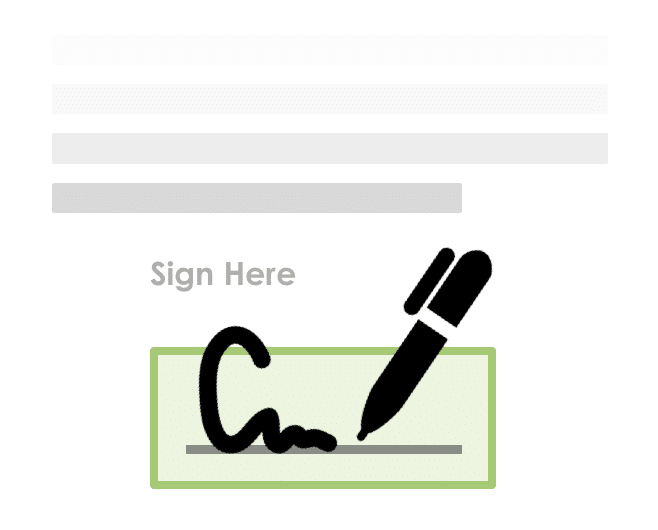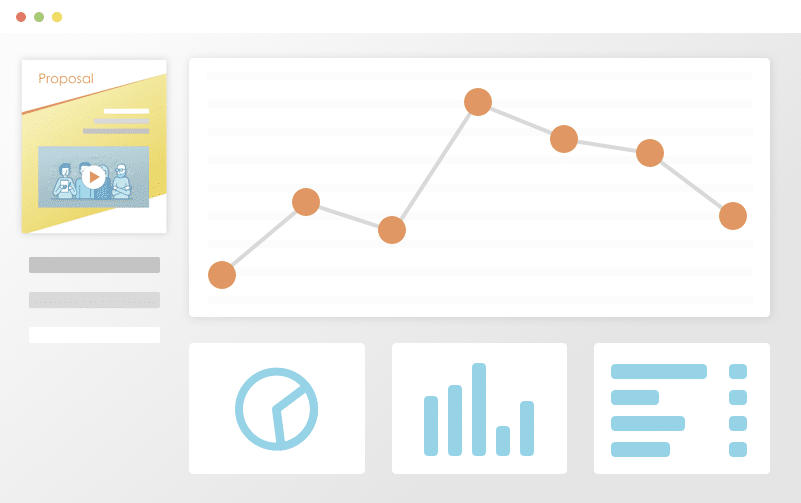 Track Everything
Ever wonder what happens to your proposal after you hit "send"? See detailed analytics and measure how each recipient is interacting with your sales material. Turn on real-time text or email notifications for proposal views and other key events.
Get Your Time Back
Save time and headaches by skipping the painful copy/paste and find & replace on all new proposals for your prospects and customers. Simplify your new proposal workflow to just a few clicks and go from spending hours on customizing new proposals to just minutes with proposal software.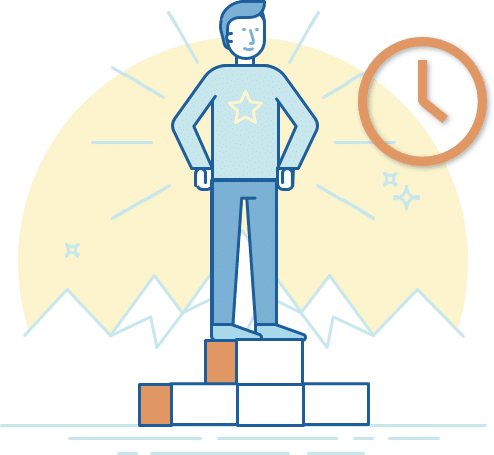 Edit & deliver this template.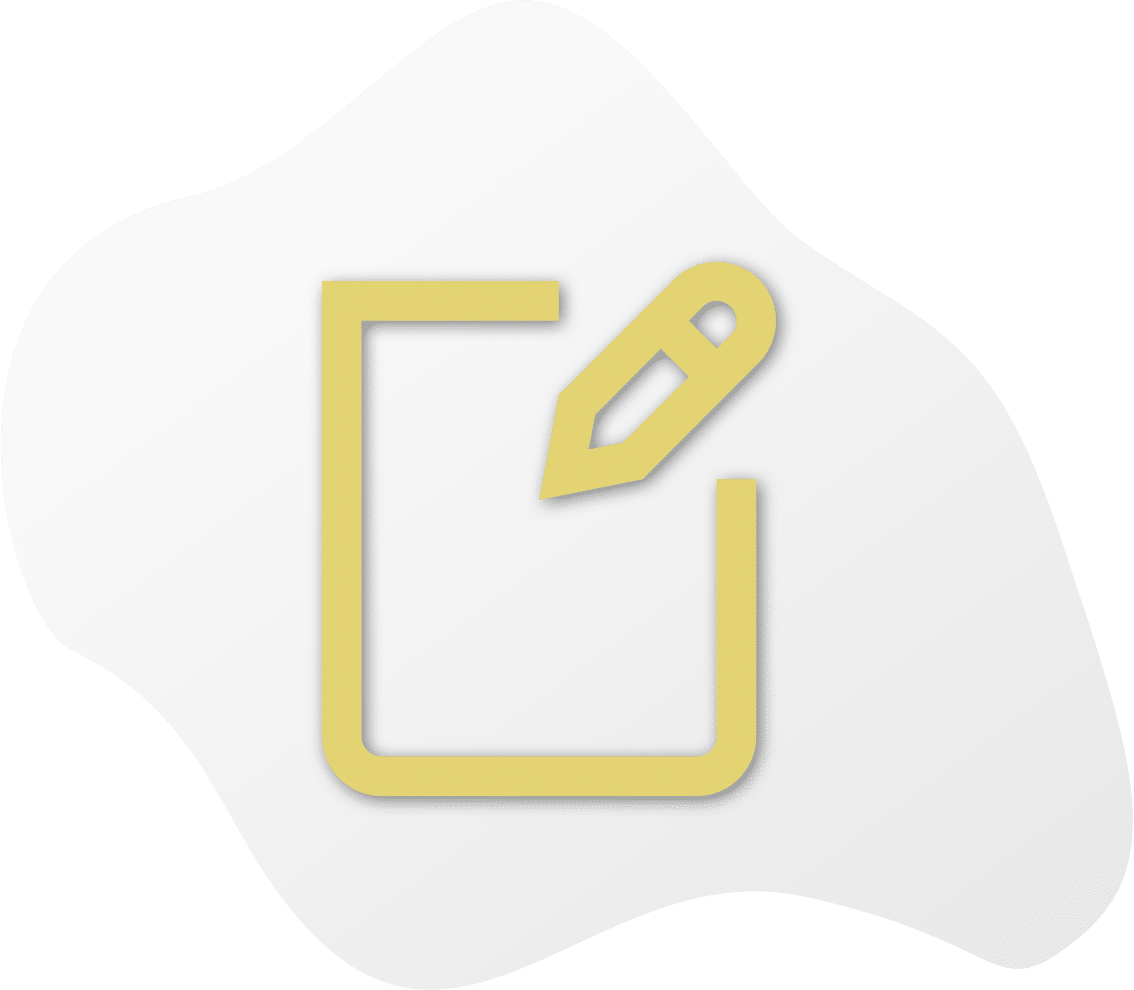 A staffing agency sometimes referred to as a temp agency, is a convenient and cost-effective way for business owners to fill the gaps in their workforce. Companies large and small use staffing agency services and issue a need using a request for a staffing proposal response.
Sometimes, companies hire a temporary hire for the following situations:
Part-time work

Seasonal staff

Special projects

Unexpected absences

Employees on maternity leave

Employees on vacation

And much more
While staffing agency services vary, it is an opportunity for companies to outsource their human capital needs. They engage in headhunting, hiring, and termination of temporary, temp-to-hire, and permanent positions. Staffing agencies can specialize in specific industries for a more targeted approach. They can showcase their offerings by using a staffing agency proposal template.
While they often serve as a function for companies, they also serve a purpose for employees, too. Staffing agencies employ the individual while providing them with a steady stream of temporary work for talented and flexible individuals. It is also the right solution for someone who likes variety and is good at working with people. Temporary employees seem to appreciate the nature of the work.
Businesses also appreciate the legal and financial benefits associated with hiring temporary staff. First, they do not have to worry about the pitfalls of termination, the costs of workers' compensation, or having to deal with a direct freelance relationship. In short, it is a convenient modality of recruiting and hiring talent in a way that works well for everyone involved.
In this guide, the Proposable team has compiled our best information as it relates to staffing proposal template formatting, finding proposal samples, and how they can elevate your recruiting process. We can start by examining what goes into a staffing proposal, the formats available, and why they are essential.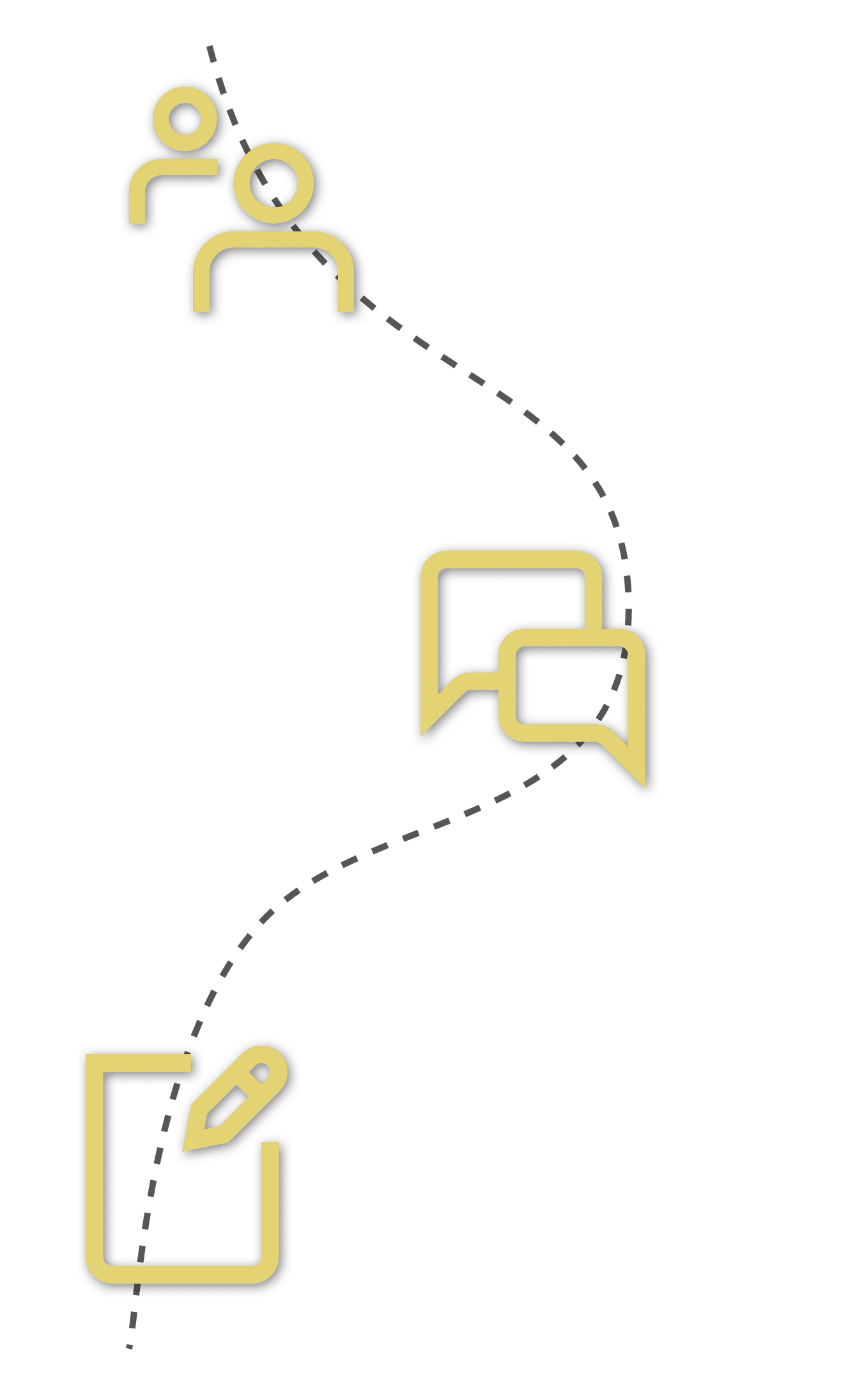 When setting out on the journey to hiring the best talent, you must take a step back and look at your processes and the documents that you currently have in place. Yes, we are talking about your staffing proposal format.
Whether you are drafting staffing agency introduction email to a client or a traditional staffing agency introduction letter to client documents, having a good staffing agency proposal template on hand is a terrific idea. This function allows you to protect your staffing agency from a legal standpoint while setting the right expectation with the company from the outset.
The nature of employment issues is wrought with liability. Using the best staffing proposal format ensures that you account for these issues and protect yourself in the meantime. In the rare instance that your employee wants to leave, it specifies how they must conduct themselves, as well. In short, it provides a level of security for you and your client under explicit guidelines for the team members you hire.
A solid contract staffing proposal sample should include:
An attractive cover page

The position overview

The responsibilities of the employee

The duties of the client

Compensation and benefits provided

Digital signature for added convenience

 
A staffing proposal template is a great way to provide yourself with an outline, like the one referenced above, for recruiting, screening, onboarding, and outsourcing the talent you have worked so hard to attract. You can customize your template for the specific industry for which you are targeting, as well.
Common industries that use staffing agencies include retailers, information technology (IT), construction, sales, and general business administration. The right template allows you to streamline the process without having to repeat manual tasks. This advantage will enable you to save a ton of time and a whole lot of headaches.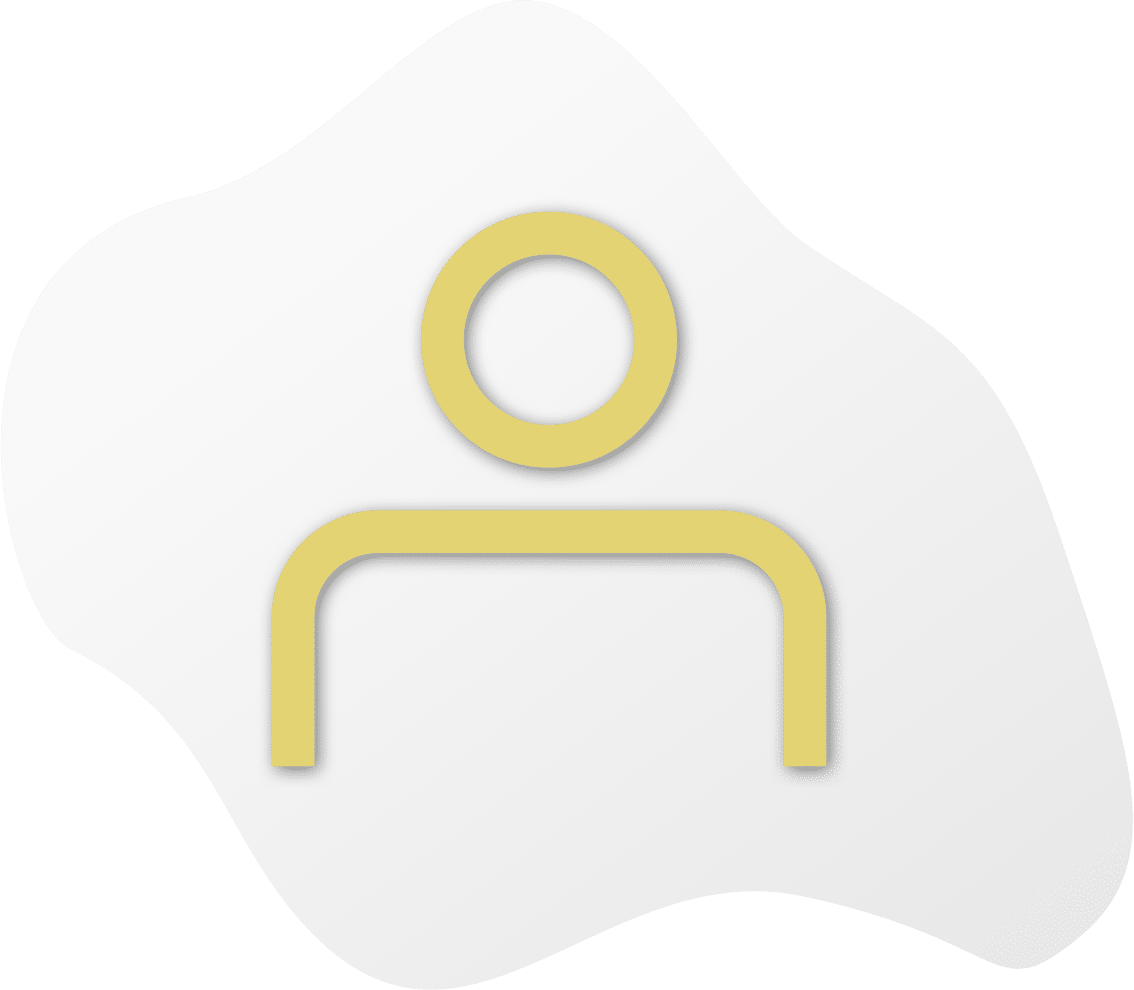 There are unique challenges associated with the scalability of staffing when it comes to events and other short-term gigs. It can be hard to predict turnout or need, which means that companies find it challenging to estimate their exact needs.
A manpower proposal sample is a great tool that you can use to generate interest in temporary work quickly. It allows you to create an introduction letter of recruitment company document almost instantly when companies come knocking on your door.
Finding a proposal for recruitment of staff PDF or a proposal to recruit new staff template documents is essential for being as responsive as your target market needs you to be. Customizing and keeping a sample proposal letter for manpower services with a responsive proposal for manpower supply format is a great way to let your customers know that you are moving as fast as they need you to be.
Keep in mind that your competitors already have their own introduction letter for manpower supply company solutions on hand. The team at Proposal thinks you should, too. Success breeds success, which is why we ultimately created our tools.
Recruitment Proposal Template
A recruitment agency is a bit different from a staffing agency. Recruitment agencies source talent, while staffing agencies provide it. However, a staffing agency can also specifically offer recruitment services, since they are in an excellent position to do so. The reason that recruiting agencies exist is that it allows their clients to cast a wider net over the talent pool while leveraging the network and resources of a specialized provider.
Basically, a company does not have to establish an entire process, position, or department for recruiting qualified employees. Sometimes, a position is so rare that it takes a recruiter or headhunter to find the right person for the job. As you can see, there are several efficiencies and efficacies that a company can utilize without excessive time or money cost.
There are also several good reasons for needing a recruitment proposal template. Due to the complex nature of recruiting and meeting expectations, you can set the tone out of the gate with the right recruitment proposal doc, recruitment proposal email template, or recruitment proposal presentation.
A few features that every sample business proposal for recruitment agency documents should include a high, quality responsive design. Premium software programs, like Proposable, can take your recruitment proposal PDF or recruitment proposal template Word and convert it into a recruitment pitch to client examples document.
Templating software also sets you up for success by providing a sample email from recruiter to client or a recruitment agency presentation PPT so that you can model a winning retained recruitment proposal that other companies have used.
If you need to level-up your recruitment pitch to client examples, recruitment business plan presentation, or recruitment introduction letter to client sample, the Proposable team has got you covered. Try us out free for 14 days. No credit card is required.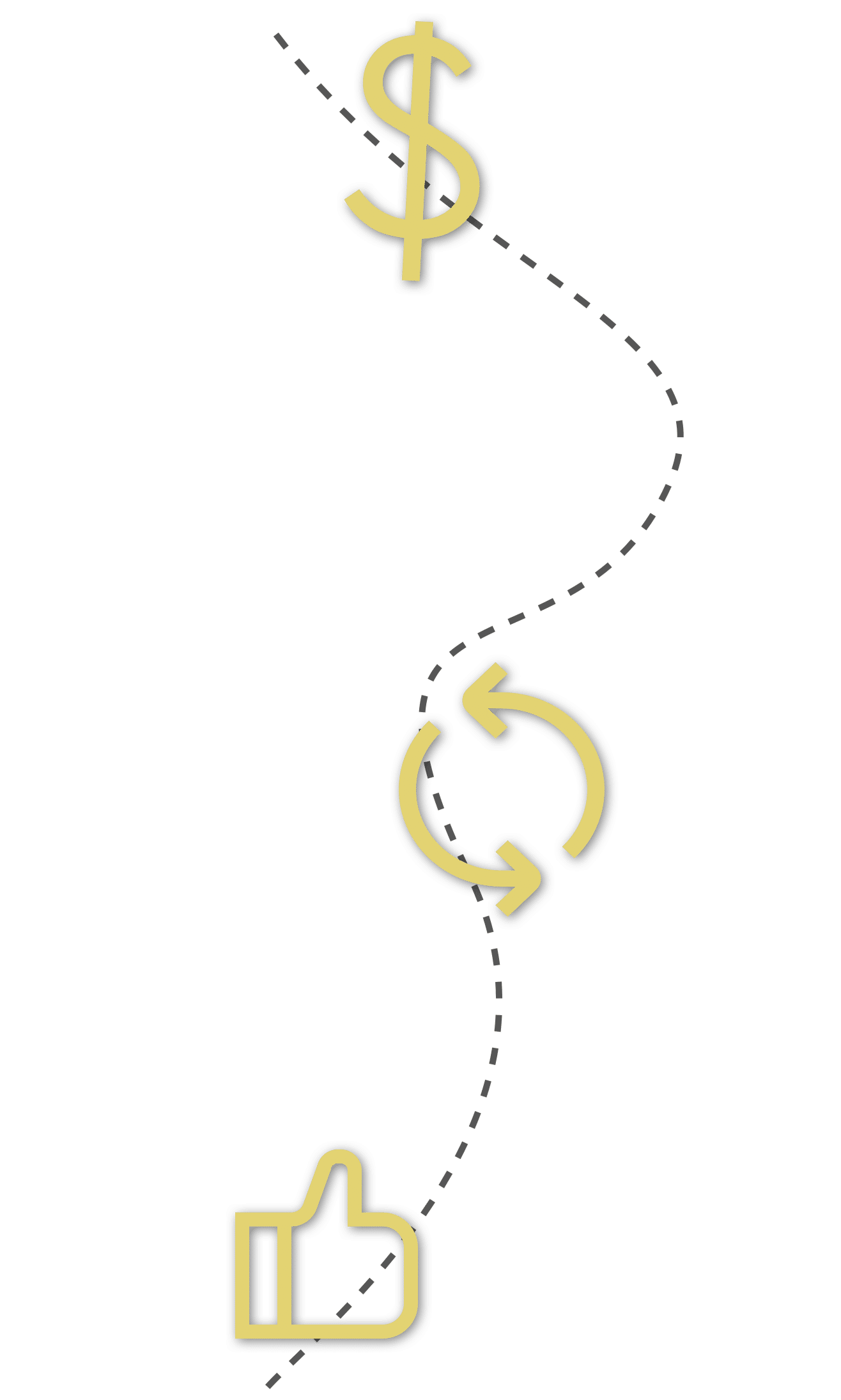 Edit & deliver this template.