Branding Proposal Template
 If you work in the branding world you know how important a professional and persuasive branding proposal can be to securing new work. We've taken the guesswork out of putting together impressive looking proposals with our free and fillable branding proposal template that can be customized to your needs in minutes. Edit, deliver, and track your proposal, then get approval with built-in eSignatures.   
Best proposal software ever! 
I've tried soooo many proposal softwares and I'll never try another one after Proposable. It's so easy to use and it looks good, which all the others don't.
Smart, reliable, and constantly improving.
Proposable just works. I can make visually interesting sales presentations, dynamically insert content, and execute agreements. Proposable powers our entire sales process.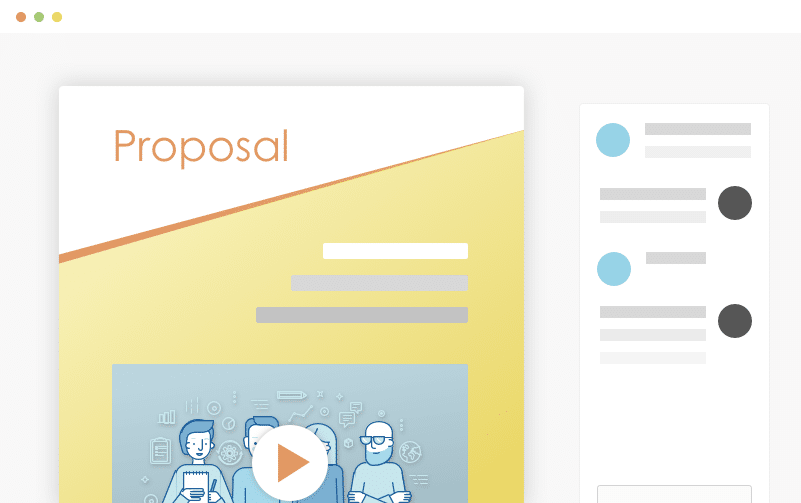 Wow Your Audience
Blow people away with a beautiful proposal that stands out above the rest. Add video and rich-media directly into your proposal pages for a more immersive sales presentation that's sure to make an impact.
Set Your Prices
Quickly build quotes, bids, and estimates with our flexible estimate block. With optional line-items, optional quantities, taxes, discounts and more, you can quickly represent your products and services in a polished and readable format. Organize all your products and services in the Pricing Catalog for instant recall.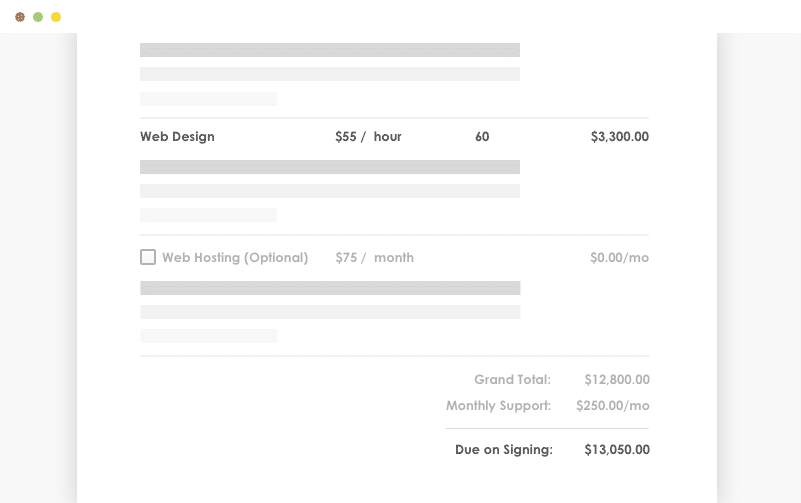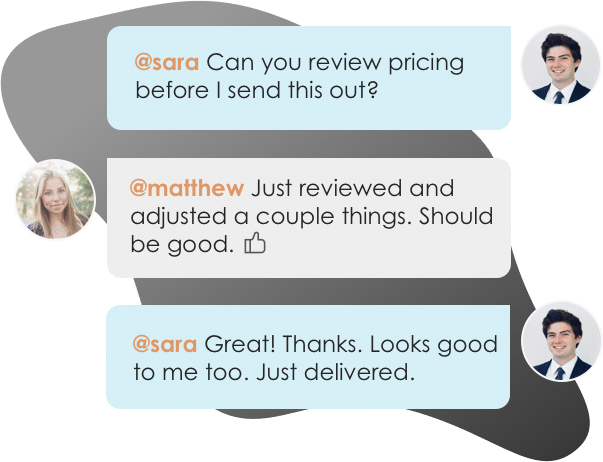 Work With Teammates
Easily collaborate with teammates on proposals. Mention team members to bring them into a proposal, or re-assign ownership when you need to handoff the proposal to another teammate.
Get It Signed
Close the deal faster with integrated e-Signatures. Place signatures, initials, and text field elements throughout your proposal wherever you need prospects to take action and your prospect is guided through a quick acceptance workflow to complete their acceptance. Counter-signing support is also included.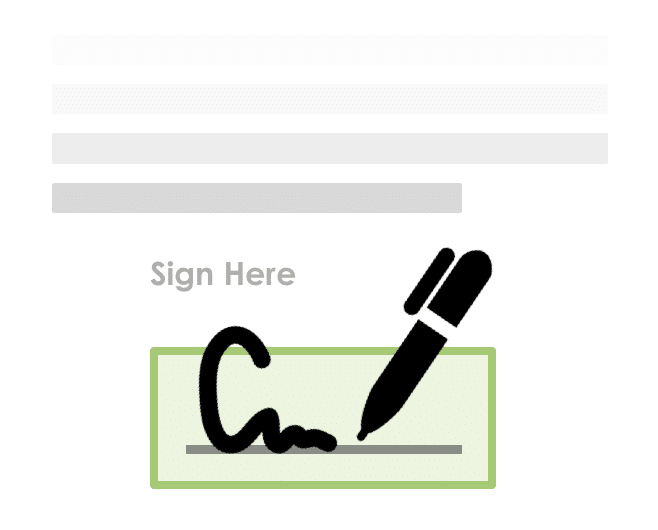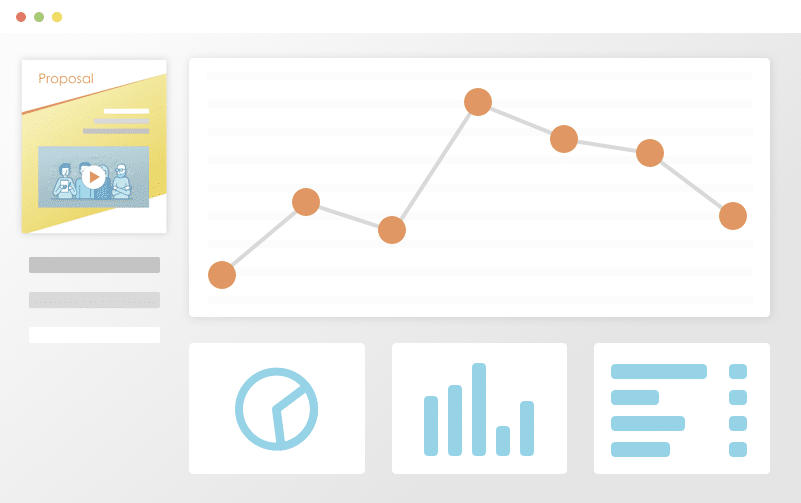 Track Everything
Ever wonder what happens to your proposal after you hit "send"? See detailed analytics and measure how each recipient is interacting with your sales material. Turn on real-time text or email notifications for proposal views and other key events.
Get Your Time Back
Save time and headaches by skipping the painful copy/paste and find & replace on all new proposals for your prospects and customers. Simplify your new proposal workflow to just a few clicks and go from spending hours on customizing new proposals to just minutes with proposal software.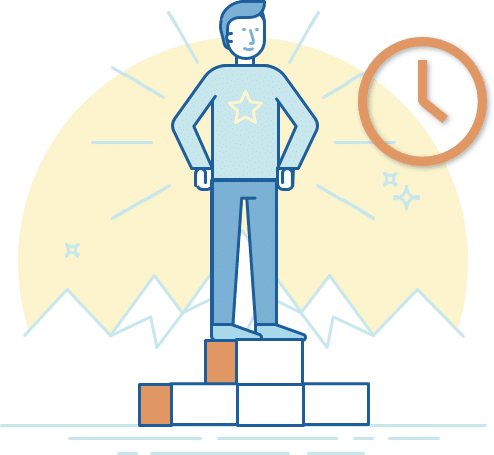 Edit & deliver this template.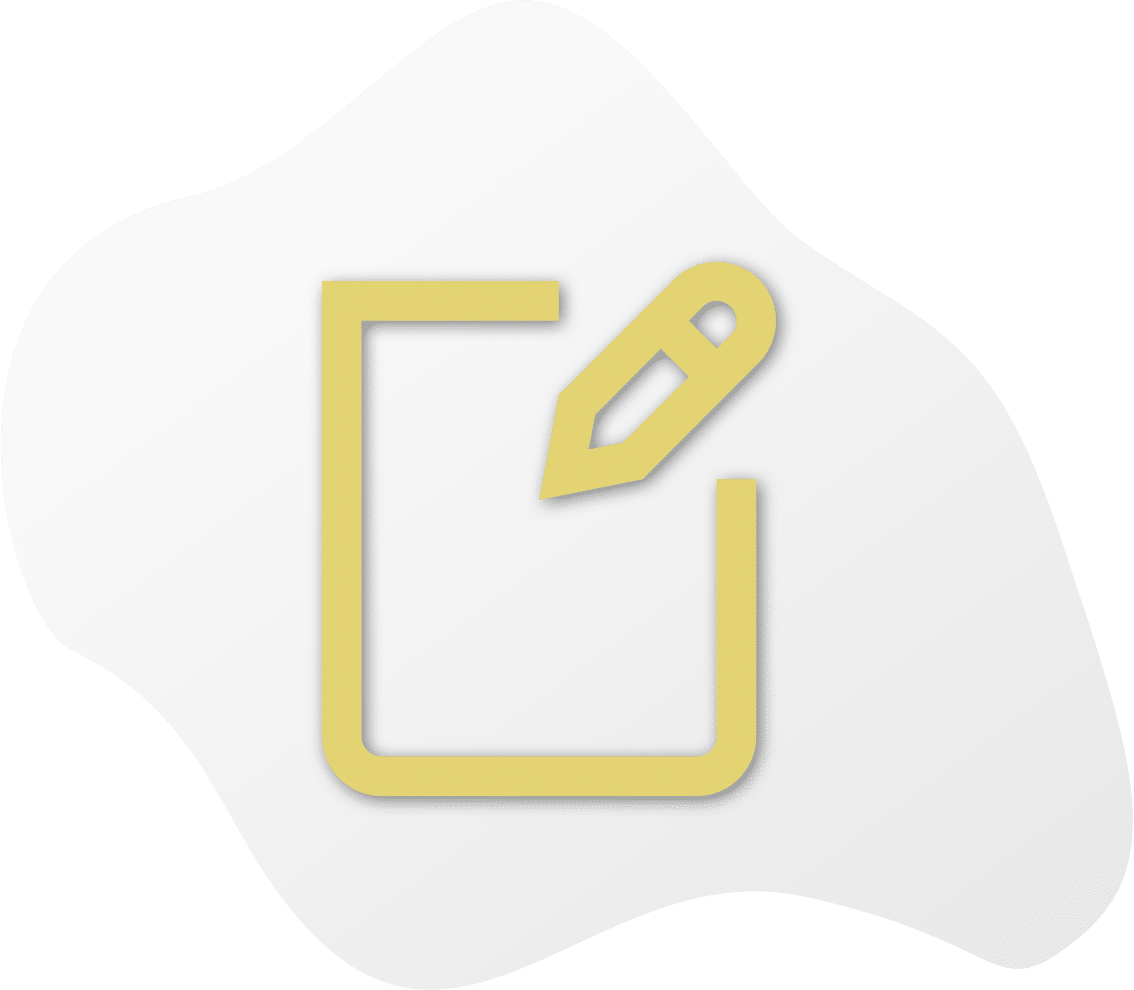 Whether you're a business or one single person, you can have a brand. In short, your branding is how those interacting with you, perceive you.
More specifically, it's that distinct feeling people get when they interact with a company or person's name, designs, symbols, or messaging.
Brands are how you or your organization live in the minds of those it impacts, whether its employees, investors, the media, and customers.
One of the most evident ways branding establishes itself is through quickly recognizable symbols or logos. Think of something like the Nike swoosh, McDonald's golden arches, or the Mac apple. 
While those visuals are undoubtedly larger than life, there's much more to the process of effective branding. Through efforts such as marketing, advertising, word choice, and even product choices, a brand image is projected.
The first step towards creating and harnessing a brand is producing a branding proposal doc with a firm idea of a direction. 
Remember that branding is fluid. And any given brand must be able to roll with the punches. 
In which case, a brand refresh proposal would be necessary to find ways to invigorate a stagnant brand. Furthermore, this process isn't just for people and organizations. It can also be for a given event, where someone would present an event branding proposal. 
Generally, you'll find that brand specialists from advertising or marketing agencies would present such a proposal to a client. With an advertising agency proposal to client pdf, it's possible to convey information such as brand challenge, brand solution, next steps, and investment. 
Other documents that'd be valuable for these presentations would be a marketing proposal pdf or a brand development proposal pdf. These templated formats remove the need to customize each proposal, so you can focus on the ideas instead of the technicalities.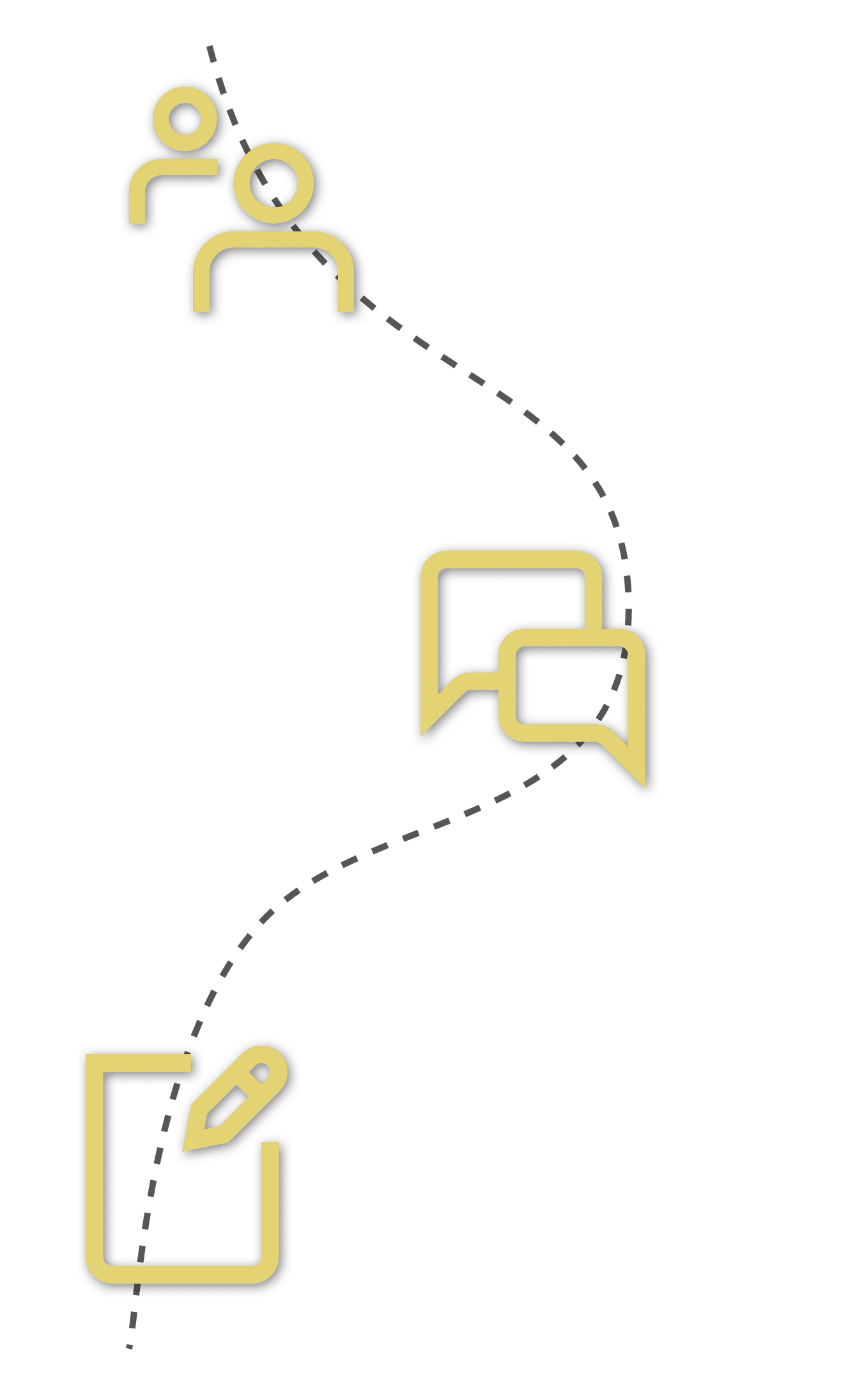 Brand Ambassador Application
Brand ambassadors are people that represent an organization or person and push their message out to the masses. 
Really, brand ambassadors could be anyone, from celebrities to everyday people who are willing to spread the word-of-mouth message for a given company or person.
Your most effective brand ambassador, however, will have these six distinct traits…we'll call it their brand ambassador toolkit:
Marketing knowledge

An established public or online presence

Professionalism

Leadership skills

Networking skills

An ability to solicit feedback
Brand ambassadors often act as a window into the public consciousness. They can help a company or person extend their marketing reach.
These days, most ambassadors are on platforms like Instagram, leveraging their online presence to promote various products. These people are useful because of their reach. Their slight mention of a brand's name puts that company in front of your target market. 
Why? Because regular people trust brand ambassadors more than other traditional forms of advertising.
For these reasons, a templated brand ambassador pdf or brand ambassador program pdf would be perfect for any potential influencer you want representing your organization.
Also, you might want to ensure candidates for this position understand the guidelines for representing your brand. Without firm rules in place, they might do something that doesn't fall in line with your branding, and it can have a negative effect.
So, you'll want to provide a brand ambassador training manual pdf to clarify your expectations in this regard.
We mentioned in the previous section that you don't want to write a new document from scratch every time you're trying to attract new ambassadors.
Therefore, finding some manner of brand ambassador application example will provide an optimal template to work with from that point forward.
While brand ambassadors can enhance your image tremendously, remember to find someone that's a good fit. What you have written in your application and other paperwork will go a long way in making sure there are no misunderstandings with an ambassador's messaging. 
Brand Ambassador Contract Template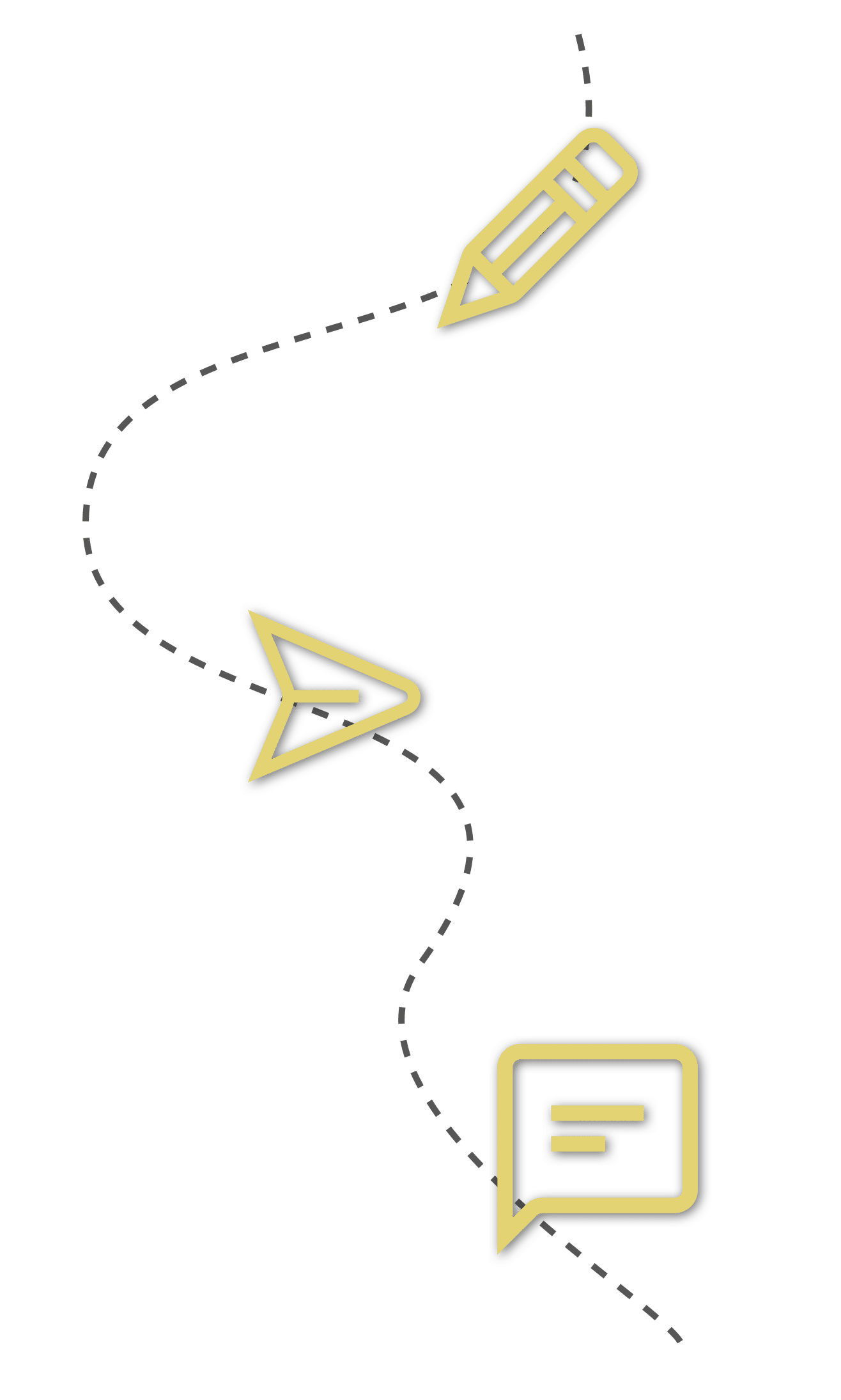 Of course, brand ambassadors generally don't do this kind of work for free.
At a minimum, some might do it for merchandise or exposure to a broader audience. Or, if a company offers an ambassador program with its customers, they might be rewarded with discounts and deals.
However, as you move towards higher-level brand ambassadors, the terms will be more lucrative. They'll likely receive a percentage of revenue, for example. 
These are the kinds of things you must consider when drawing up a brand ambassador template or brand ambassador offer letter. 
More specifically, in your brand ambassador proposal letter or brand ambassador agreement pdf, you'll want to establish governing terms.
Namely, with your brand ambassador proposal template, clearly state the names and details involved, including the communication details of the parties to the contract. 
Lastly, in your brand ambassador proposal pdf, you'll likely want to include a "conflict of interest" clause. This will help prevent someone from promoting a brand that might be a direct competitor. Though, it'll allow them to build their own portfolios with organizations that don't compete with your brand. 
How to Make a Brand Presentation
If you're looking for a working definition of branding, we have your answer:
Branding is the promotion of a particular product or company via advertising and distinctive design.
Those most commonly associated with brand development are advertising and marketing firms who'll assign accounting and creative experts to the task. However, companies themselves can have advertisers and marketers in-house who'll work on branding related projects.
If you require a brand identity presentation example, you can find a template online that gives you some useful directions. Note that during a brand overview presentation, you'll be pushing for a given identity based on the various factors:
What you're selling

To whom you're selling it 

Where you want to sell it

Demographics

Design

Budget

And much more
These projects are high pressure and require a tremendous amount of professionalism. So, a brand identity proposal sample pdf or a brand proposal template free download offers a perfect starting point. A blank slate isn't an ideal starting part and will keep you guessing. Instead, you need something that'll streamline the process and steer you correctly from the get-go. 
With your branding agency pdf, brand strategy proposal template, or branding ppt template free download, you can clearly and concisely put forth your ideas. Organizations will admire your professionalism and feel comfortable with their identity and public perception being in your hands. 
Again, you don't want to create a branding proposal pdf or branding proposal ppt from scratch.
Many moving parts that are already industry standards, and you can find those written in many templates. There's no need to try to reinvent the wheel, as there's likely a branding proposal sample pdf that'll give you everything you need to hit the ground running.
While public schools are non-profit endeavors, there are still elements they share with any corporation. 
More specifically, branding has played a role in schooling ever since the early 1800s. During this time, the methods were a little cruder and more literal. A few sororities and fraternities physically branded their pledges to identify them as their property.
Nowadays, in more civil times, school administrations care deeply about the abstract branding of its school. It dramatically impacts how their respective institutions are perceived. 
Here are some positive and negative school branding examples:
It's a nightmare for one school to be considered a place "where all the fights happen." Even if untrue, something like this can be a self-fulfilling prophecy, because more academically inclined parents will avoid such a school at all costs.
Conversely, another school might lean into a branding image that's focused on athletics. Also, the ultimate dream for any stakeholder in a school is for it to be perceived as a welcoming learning environment that sends many of its students off to great colleges.
The above examples are high school branding ideas that can work in the public sphere. 
Alternatively, private school branding is a different entity altogether. Because these are for-profit institutions and must take a different approach to attract potential students. 
If you're an administrator, student, or teacher interested in marketing identities, there is a wealth of school branding examples online to get your creative juices flowing. You can produce an insightful, creative school branding ideas pdf or a school branding proposal. 
Whether in the public or private sector, schools benefit significantly from savvy branding practices. It goes a long way in fostering a welcoming, educational environment that encourages students to become the best versions of themselves.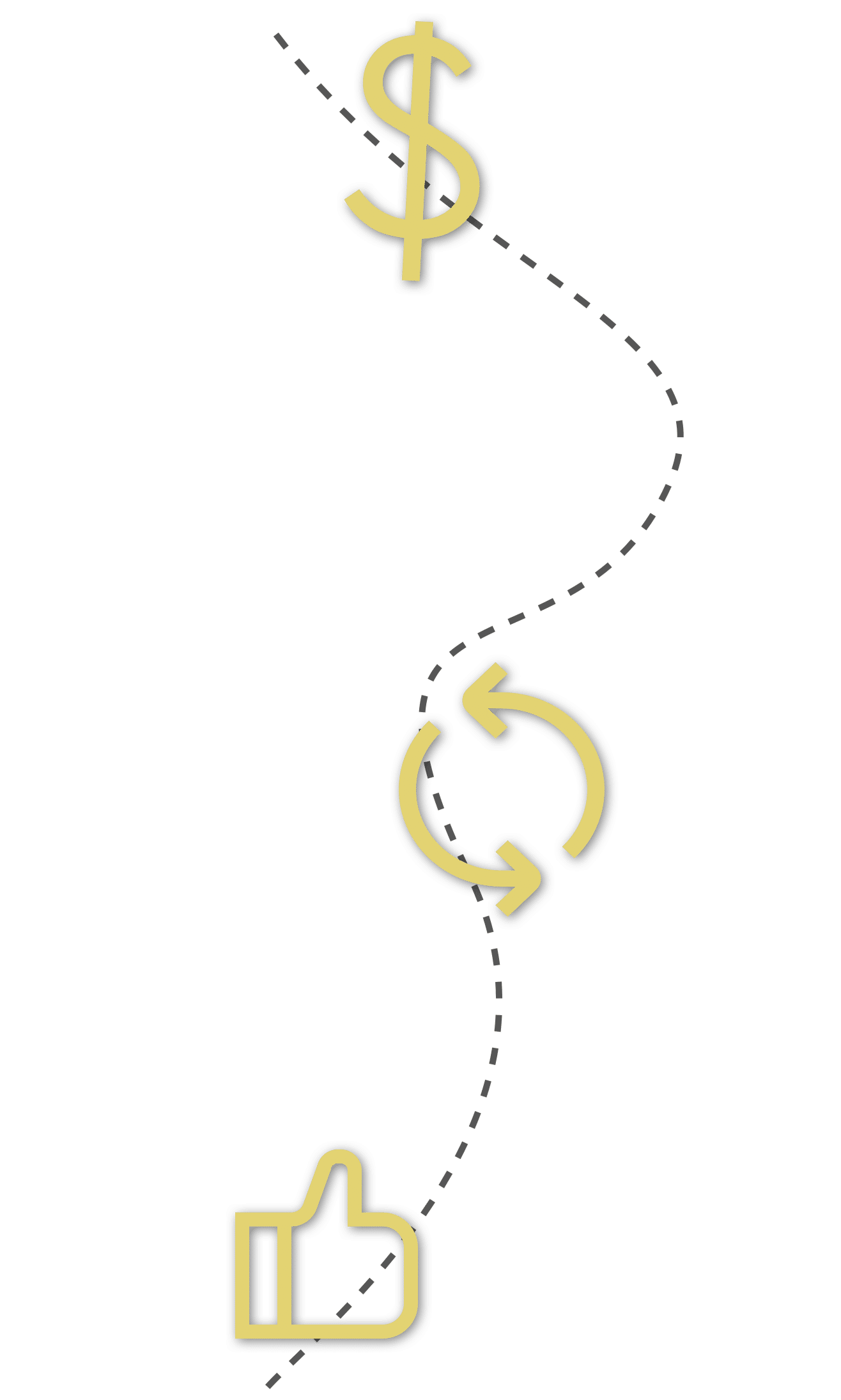 Edit & deliver this template.