Website Redesign Proposal Template
With so much competition in the web design world, it can be hard to stand out from the pack. Why not send a robust proposal showing your expertise and knowledge of web design as well as highlighting previous work you've done? We've taken the guesswork out of putting together impressive looking proposals with our free and fillable website redesign proposal template that can be customized to your needs in minutes. Edit, deliver, and track your proposal, then get approval with built-in eSignatures.   
Best proposal software ever! 
I've tried soooo many proposal softwares and I'll never try another one after Proposable. It's so easy to use and it looks good, which all the others don't.
Smart, reliable, and constantly improving.
Proposable just works. I can make visually interesting sales presentations, dynamically insert content, and execute agreements. Proposable powers our entire sales process.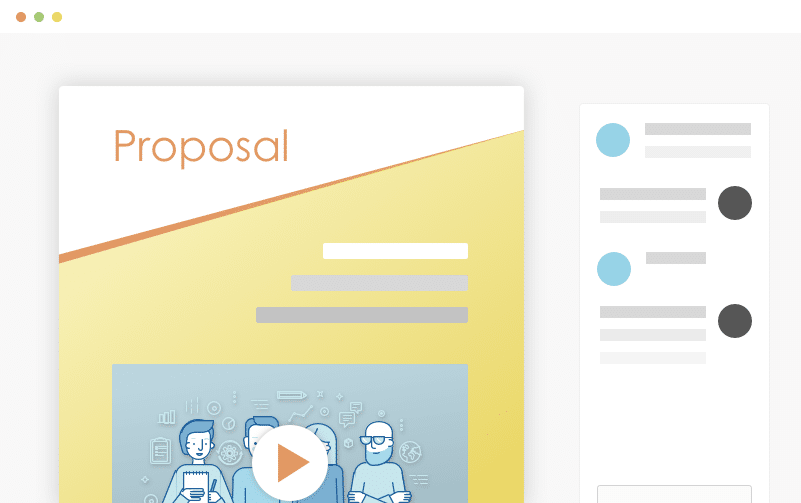 Wow Your Audience
Blow people away with a beautiful proposal that stands out above the rest. Add video and rich-media directly into your proposal pages for a more immersive sales presentation that's sure to make an impact.
Set Your Prices
Quickly build quotes, bids, and estimates with our flexible estimate block. With optional line-items, optional quantities, taxes, discounts and more, you can quickly represent your products and services in a polished and readable format. Organize all your products and services in the Pricing Catalog for instant recall.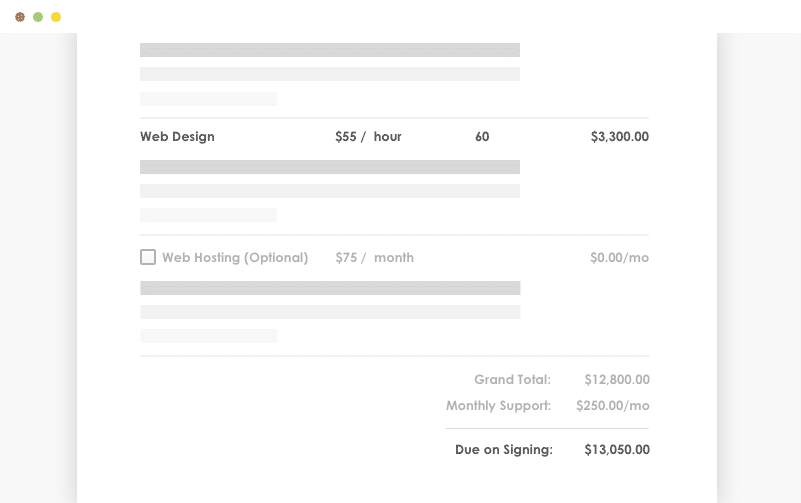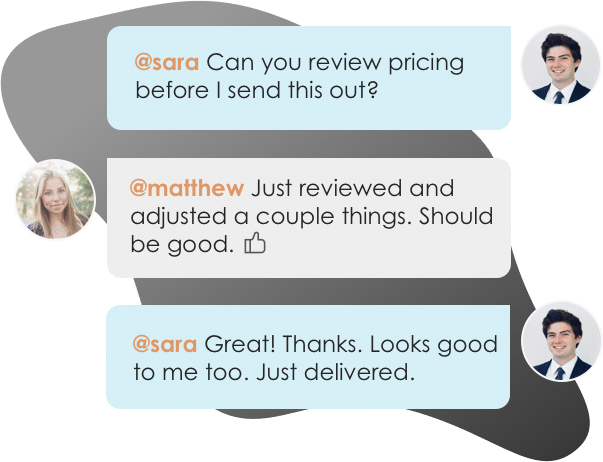 Work With Teammates
Easily collaborate with teammates on proposals. Mention team members to bring them into a proposal, or re-assign ownership when you need to handoff the proposal to another teammate.
Get It Signed
Close the deal faster with integrated e-Signatures. Place signatures, initials, and text field elements throughout your proposal wherever you need prospects to take action and your prospect is guided through a quick acceptance workflow to complete their acceptance. Counter-signing support is also included.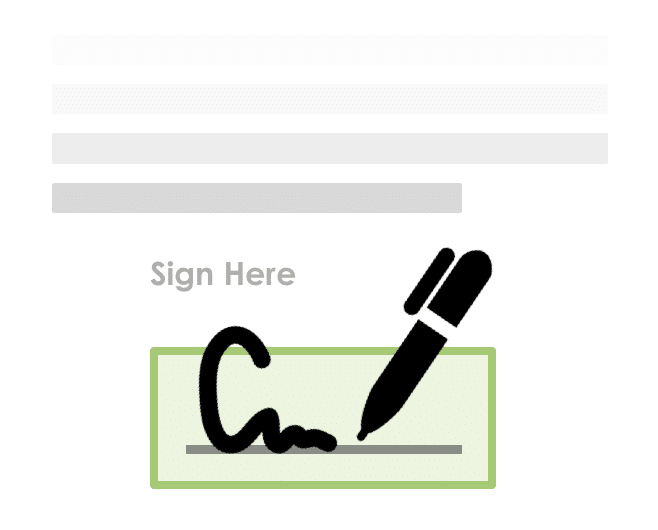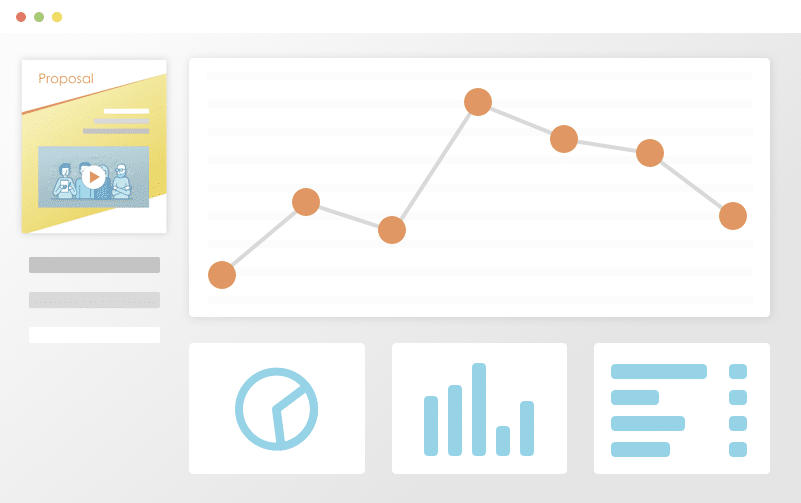 Track Everything
Ever wonder what happens to your proposal after you hit "send"? See detailed analytics and measure how each recipient is interacting with your sales material. Turn on real-time text or email notifications for proposal views and other key events.
Get Your Time Back
Save time and headaches by skipping the painful copy/paste and find & replace on all new proposals for your prospects and customers. Simplify your new proposal workflow to just a few clicks and go from spending hours on customizing new proposals to just minutes with proposal software.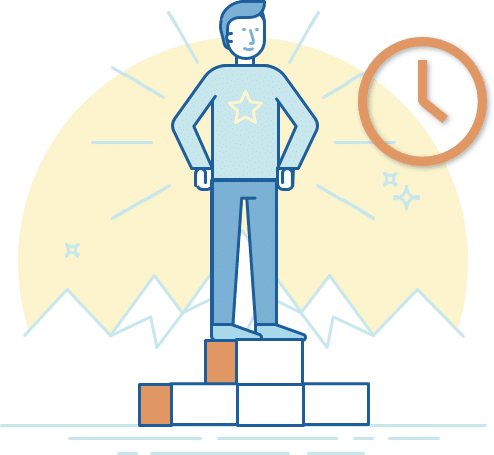 Edit & deliver this template.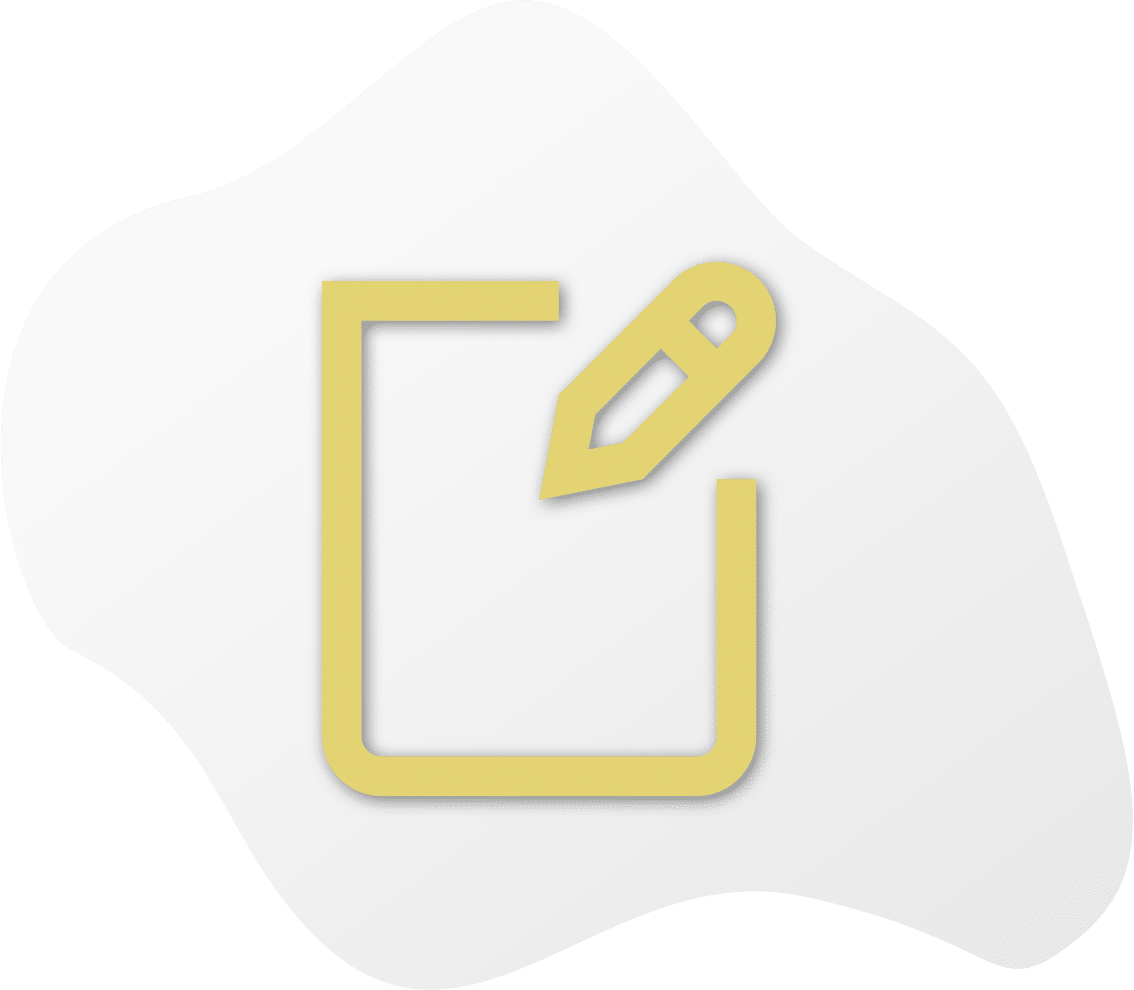 These days, it's practically unheard of for a business not to have a website. Most business owners also understand the need to redesign and update their websites regularly to keep them running well.
Before a business owner can choose a web developer to help with the redesign, they ought to evaluate their website to clearly understand what's working and what needs to change. They should consider their competitors' websites, too.
Once business owners have a clear idea of what they want, as well as what they can afford to spend on their website redesign, they can start looking for a web developer or web development company's assistance.
There are plenty of reasons why a business owner might choose to redesign their site. Perhaps they're not showing up as high on search engine results pages as they'd like, for example. Web development, in general, has changed a lot over the years, too, and many companies are looking to make their websites more mobile-friendly and responsive.
These updates take a lot of work, and it's essential that business owners hire professionals to handle them. Web developers go through a lot of different stages when redesigning a site, from submitting a website design or website content proposal (searching for "web design proposal 2020" can help you find relevant examples) and making plans for the specific changes the client wants to launching the website and then testing it.
One of the most important steps a developer takes is submitting a proposal. For developers who have never submitted proposals before, it can help to take a look at a business proposal template or website proposal sample. Whether it's a web design proposal for schools, a web hosting proposal PDF, or an Android app development proposal sample, checking out examples helps developers to land the job.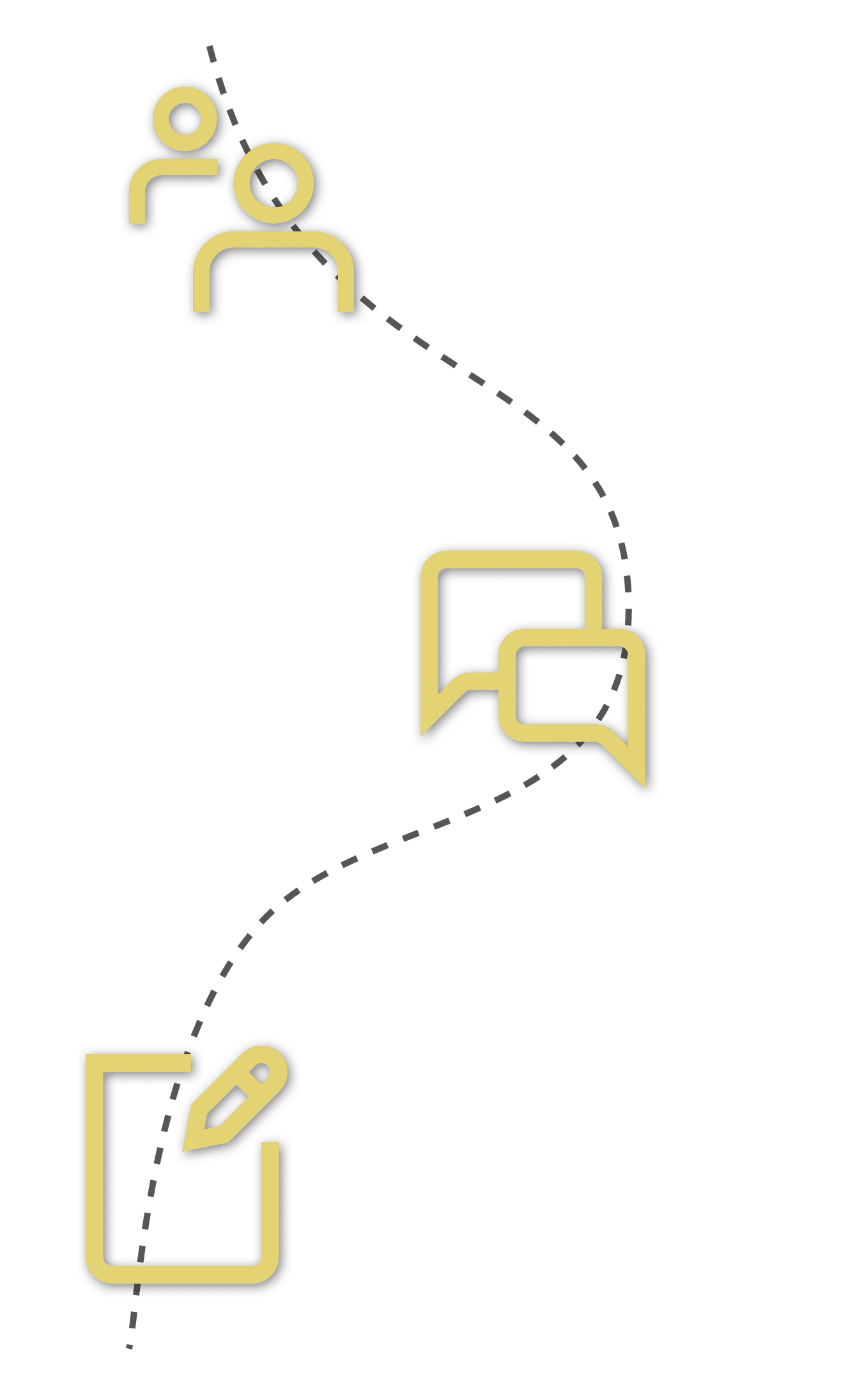 Website Redesign Proposal
A website redesign proposal is a document that a web developer or web development company will write as part of a bid for a website redesign project. The proposal gives the potential client an idea of what they can expect. It also gives the developer a chance to explain their ideas and get the potential client excited about hiring them.
There's a lot of information developers must include in their website redesign proposals, from a Squarespace website design proposal to a scope of work for website development PDF. The following are some of the standard sections to include:
Introduction

Problem statement (summarizes the problem the developer wants to solve)

Goals and/or proposed solutions

Website redesign package breakdown (what you charge and what's included for that price)

Extras (add-ons the client can pay extra for)

Testimonials (social proof from past clients)

Next steps (what the client ought to do if they're interested in hiring the developer)

Terms and conditions (explanation of what the client is agreeing to and what the developer promises to do)

Signatures
Developers who are working on web redesign proposals ought to remember the goal of this type of document is to evoke action (hiring you). This is the case whether you're working on a responsive website proposal or a proposal for website development and maintenance.
An effective website redesign proposal will be tailored to a specific audience and address the reader's unique needs and desires. A school website proposal PDF will look very different from software development proposal template doc.
Every proposal needs to be individualized. However, it still helps to look at templates or a web design proposal generator to get ideas for content and formatting. Proposable's Website Proposal Template is a great resource for developers working on their own website development project plan PDF.
Website Design Proposal Cover Letter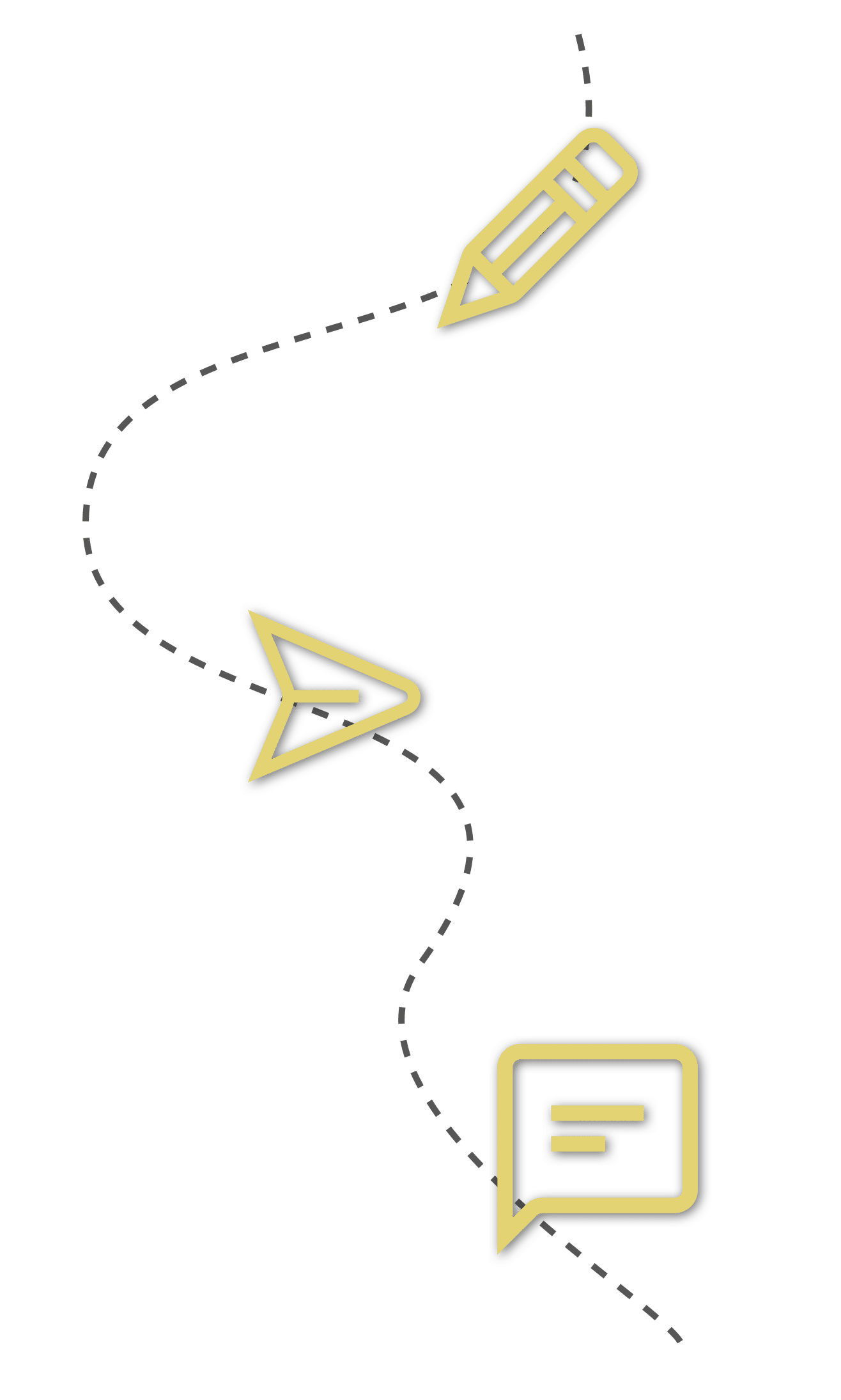 In addition to submitting a website design proposal doc, it's also helpful for developers to provide potential clients with a website design proposal cover letter. A cover letter isn't always necessary, but it can make a big difference when developers want to win over a particular client and deliver a website proposal presentation that stands out.
A cover letter is a brief document that catches the reader's attention and gets them interested in looking at your website development proposal doc. Cover letters should be persuasive and easy to read.
Some key elements to feature in a website design proposal cover letter (whether it's a WordPress website proposal PDF or another type of redesign proposal) include a summary of the client's needs, recommended solutions, an explanation of the developer's approach, and a summary of what separates them from their competitors. The letter should end with a call to action and the developer's contact information.
A cover letter is a great tool to help potential clients feel confident in a developer's skills. If it's well-written, it can convince them to take a closer look at the website proposal presentation or website redesign project plan PDF and decide to hire that particular developer.
When businesses are looking to invest in website design, they will send out a Request for Proposal or RFP. An RFP is a document that businesses will send out when they want developers to submit proposals to them.
If you look at a standard RFP template, you'll see that it includes the following information and RFP deliverables:
Project timeline

Company overview

Objectives for the new website

Current pain points

Scope of the project and specific needs

Budget

Proposal requirements
After a developer or development company receives for RFP, they will have a better idea of what to include in their website redesign proposal PDF.
In some cases, businesses will send out RFPs to many different developers or development companies. They might do this to get developers to bid against each other. That way, they can offer lower prices or expanded services in exchange for getting hired for the job.
When figuring out how to complete an RFP, it helps to do some research into templates and current examples. Searching for "website redesign RFP 2020", "website redesign RFP type PDF" or "website RFP 2020" will make it easier for businesses to figure out what to include and how to format it.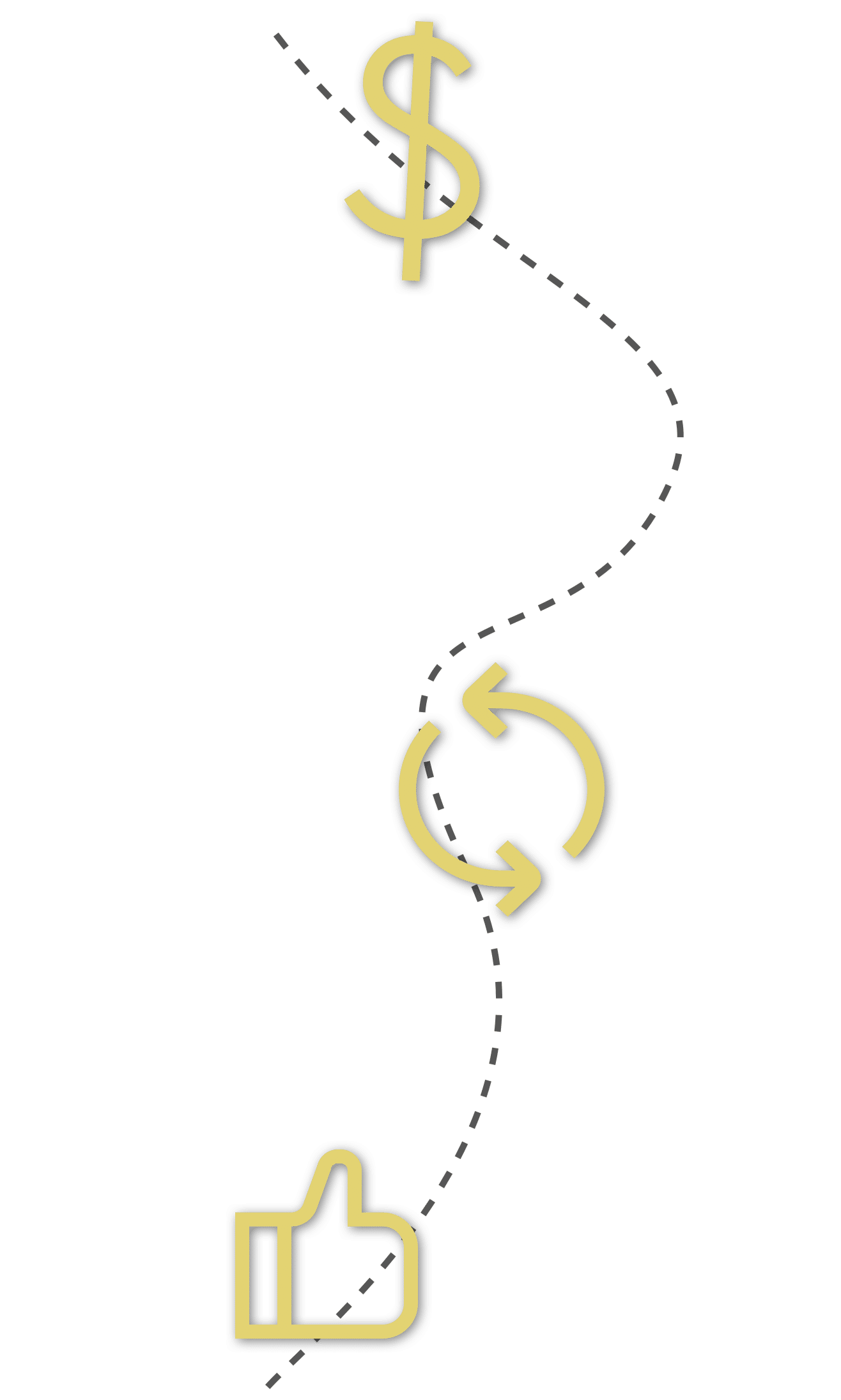 Website Design Email Pitch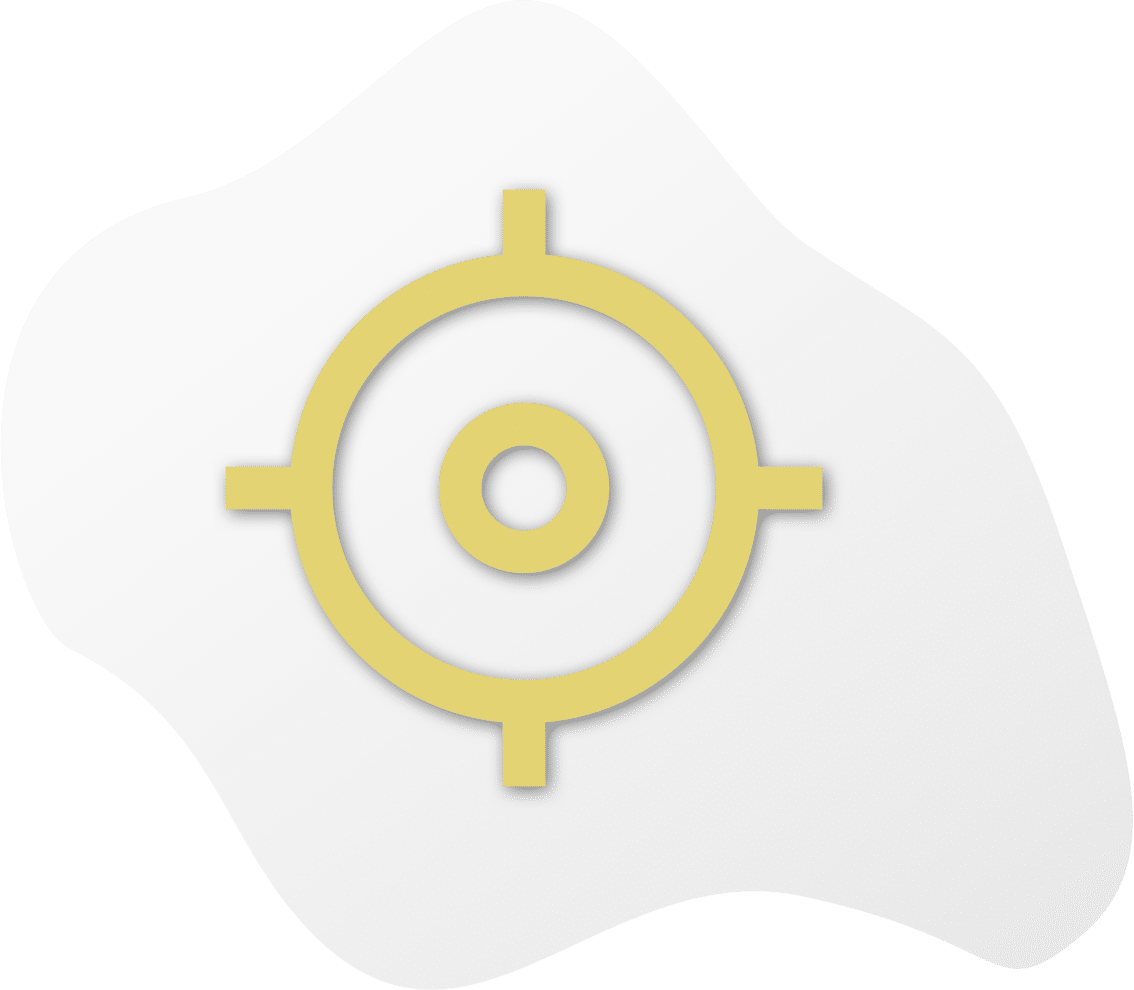 Before putting together an app proposal template or web design proposal template doc, it's common for developers to send out a web design email pitch. This is a first attempt for developers to get businesses interested in their services. It's less formal and less detailed than a proposal, but it's still an important document that can lead to a request for proposal and, eventually, a job.
If you want your email pitch to be well-received, it should include the following elements:
Introduce the recipient by name

Short paragraphs that introduce the developer and show the value they can provide

Acknowledgment of pain points the recipient might be experiencing

Call-to-action that invites the recipient to reach out to the developer (schedule a call, respond to the email for more information, send an RFP, etc.)
In general, an email pitch should only be a few paragraphs in length. It ought to be personalized to each recipient, as well. If someone feels that they're receiving a generic proposal email for website development, they're going to be less inclined to follow up and learn more about the developer's services.
It's a good idea to send a follow-up email about a week after sending the first one. Sending a follow-up sooner could be seen as annoying.
The follow-up email should include a gentle reminder of the services offered and the value that you bring to the table as a developer. It should also feature another call-to-action inviting the recipient to reach out to schedule a call, submit an RFP, etc.
When putting together an email pitch, it's a good idea to review a web design proposal email sample, a project proposal email sample, or a website pitch template. This can help developers figure out what to say and the best way to deliver their message.
Edit & deliver this template.