eCommerce Proposal Template
We've taken the guesswork out of putting together impressive looking proposals with our free and fillable eCommerce proposal template that can be customized to your needs in minutes. Edit, deliver, and track your proposal, then get approval with built-in eSignatures.   
Best proposal software ever! 
I've tried soooo many proposal softwares and I'll never try another one after Proposable. It's so easy to use and it looks good, which all the others don't.
Smart, reliable, and constantly improving.
Proposable just works. I can make visually interesting sales presentations, dynamically insert content, and execute agreements. Proposable powers our entire sales process.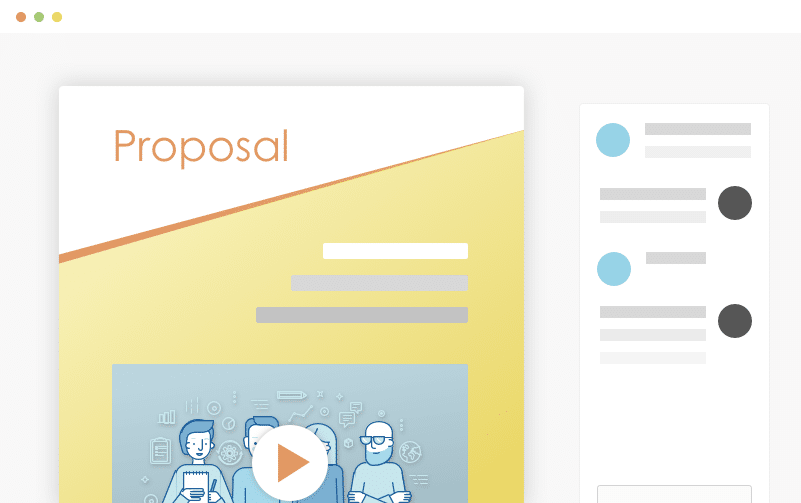 Wow Your Audience
Blow people away with a beautiful proposal that stands out above the rest. Add video and rich-media directly into your proposal pages for a more immersive sales presentation that's sure to make an impact.
Set Your Prices
Quickly build quotes, bids, and estimates with our flexible estimate block. With optional line-items, optional quantities, taxes, discounts and more, you can quickly represent your products and services in a polished and readable format. Organize all your products and services in the Pricing Catalog for instant recall.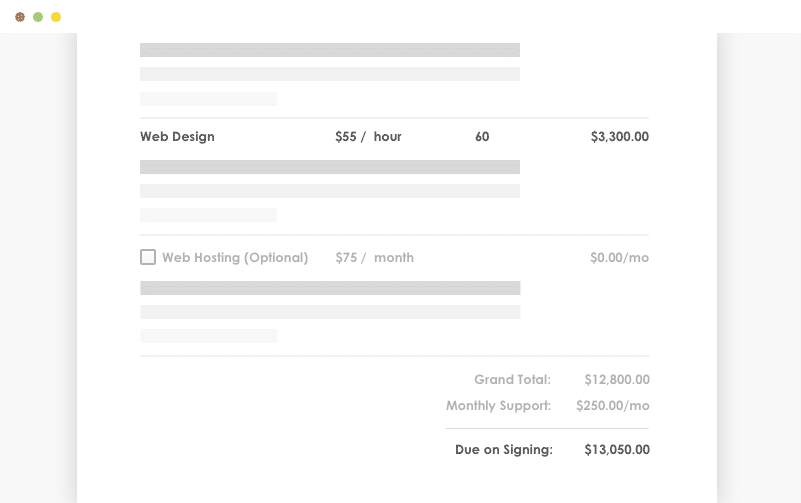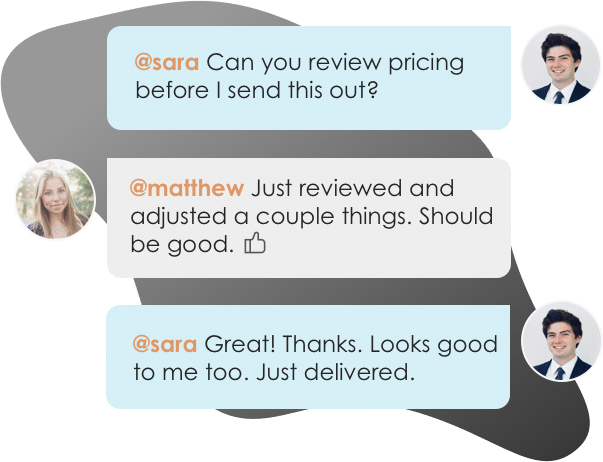 Work With Teammates
Easily collaborate with teammates on proposals. Mention team members to bring them into a proposal, or re-assign ownership when you need to handoff the proposal to another teammate.
Get It Signed
Close the deal faster with integrated e-Signatures. Place signatures, initials, and text field elements throughout your proposal wherever you need prospects to take action and your prospect is guided through a quick acceptance workflow to complete their acceptance. Counter-signing support is also included.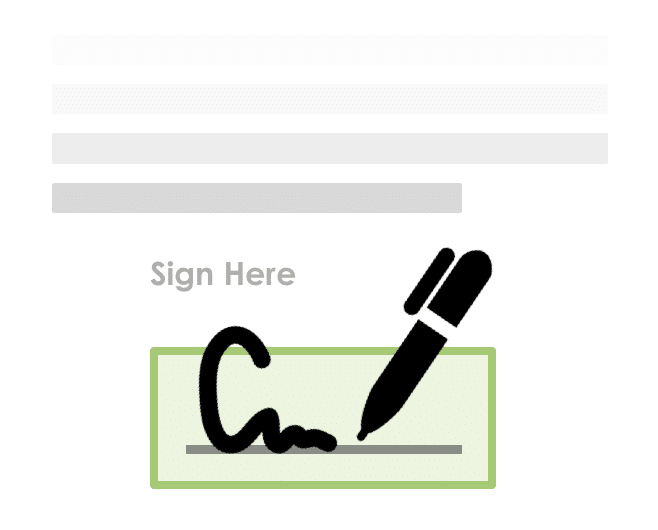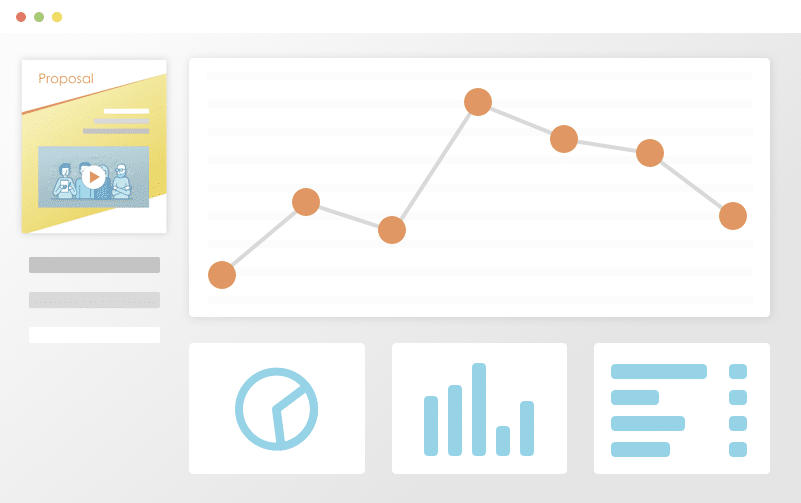 Track Everything
Ever wonder what happens to your proposal after you hit "send"? See detailed analytics and measure how each recipient is interacting with your sales material. Turn on real-time text or email notifications for proposal views and other key events.
Get Your Time Back
Save time and headaches by skipping the painful copy/paste and find & replace on all new proposals for your prospects and customers. Simplify your new proposal workflow to just a few clicks and go from spending hours on customizing new proposals to just minutes with proposal software.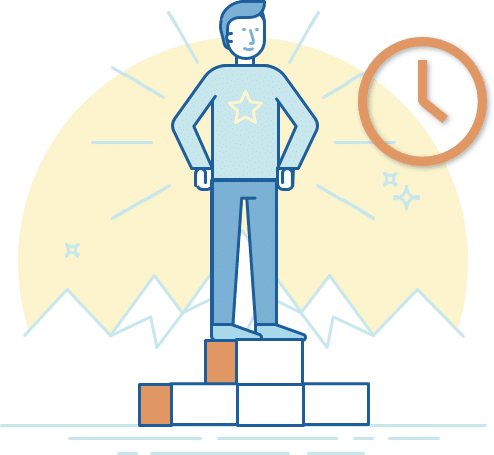 Edit & deliver this template.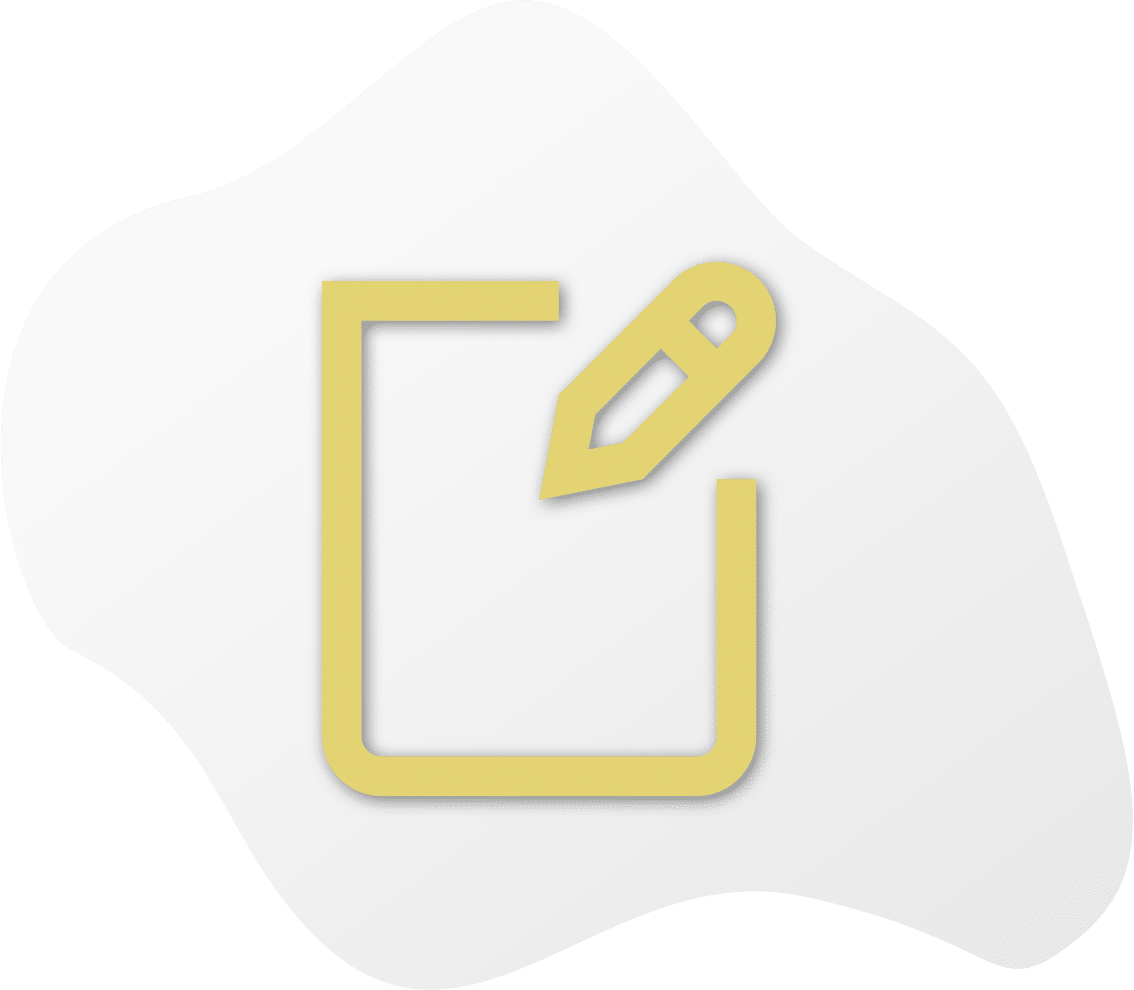 Electronic commerce, or "eCommerce" as it is more commonly known, has forever changed the way we do retail. Never before could someone go shopping for just about anything from the comfort of their own home.
You might be surprised to learn that the first major eCommerce company, CompuServe, was founded in 1969. The first eCommerce platform (and transaction) was made back in 1982. Of course, it wasn't until more recent years that the popularity of this form of shopping has exploded.
However, nowadays, if businesses aren't willing to offer products and services online, they'll soon be left in the dust.
This makes a rich environment for eCommerce experts. You can help businesses open or improve their eCommerce stores, and many companies are looking for that kind of help.
But to do that, you'll need to build a solid eCommerce website proposal that convinces a prospective client that you have the answer to their problem. Your outstanding website redesign proposal or proposal for an eCommerce platform is what will land you the job working with that company.
So, how do you write a compelling proposal that will win you the bid?
You use the easy-to-follow templates that we have here on Proposable.com. Take a look at our website proposal example, Magento proposal, or our eCommerce project plan in PDF format. All of them make writing killer proposals a walk in the park.
We even have a stellar web app proposal template! This is very important to many businesses as they know that consumers do a lot of retail shopping from their mobile phones. A dedicated app will help keep them first and foremost in their customers' minds.
We have proposals for all sorts of situations, don't hesitate to browse through your options today!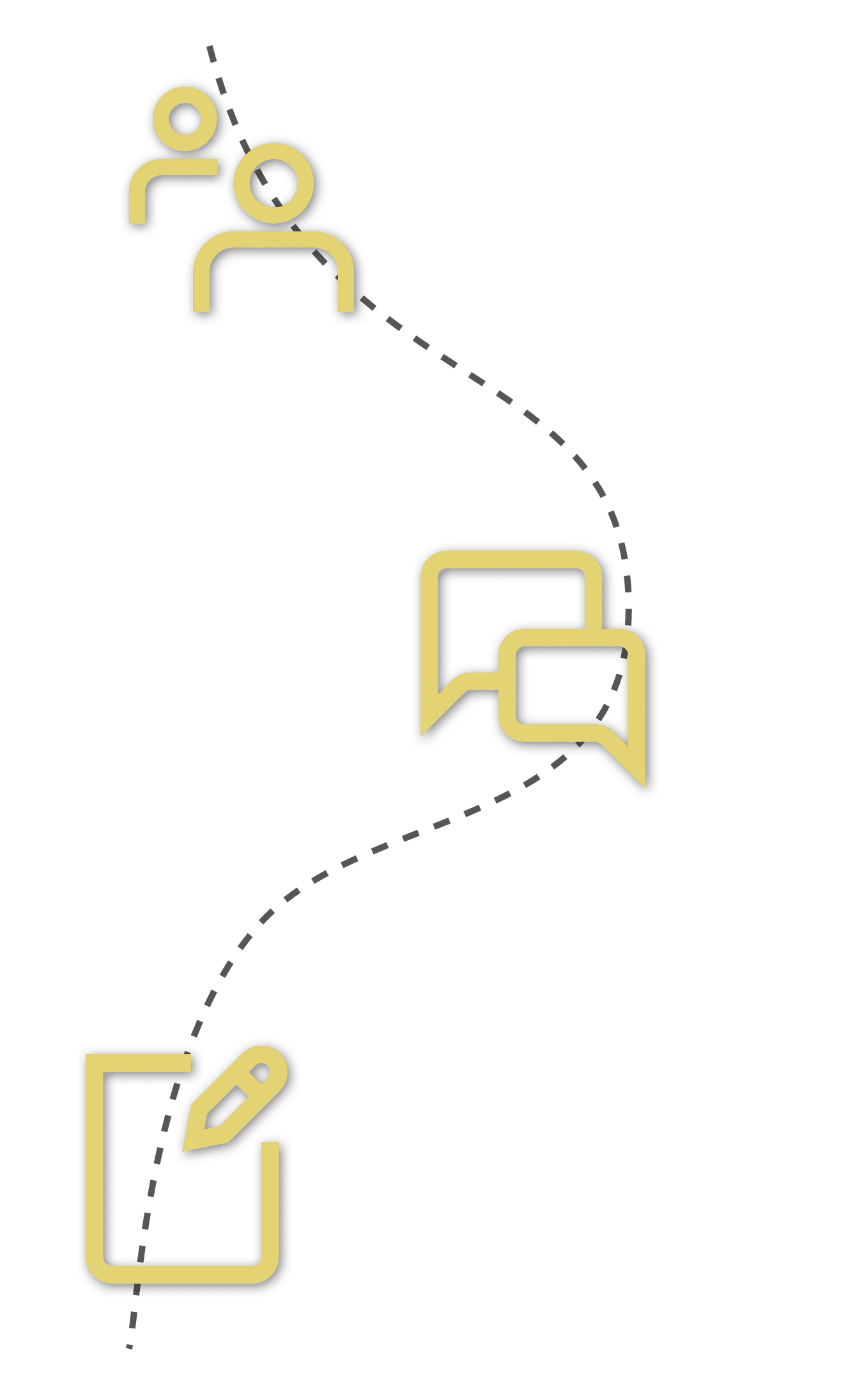 What if you are the owner of a company looking to open an eCommerce website? You can hire someone to handle it for you, but many small businesses prefer to take a do-it-yourself approach. After all, it's not rocket science and if you have the time to put in the effort it can be cost-effective to do it yourself.
However, you'll still need to map out how to make the transition. You need to decide on a platform to use — WooCommerce, Shopify, and Magento are some of the big ones. You need to understand how the switch will affect your overhead.
You also need to decide whether you will switch 100% to electronic selling or keep your brick-and-mortar store running as well.
For all this, you need a business plan — just as if you were opening a business.
To make it super simple, you can use a business plan template from Proposable.com! We have a large selection of templates for you to choose from. Looking for a b2b eCommerce business plan? How about an online clothing store business plan PDF or an online marketplace business plan PDF?
We have something for all those scenarios!
What if you're not the owner, but you've been tasked with setting up the online store? You'll need a solid way to show the owner your plan. You can do that with our business proposal for an eCommerce website in PDF format, the eCommerce website proposal pdf, or for a visual PowerPoint presentation, an eCommerce business plan in PPT or an eCommerce website proposal in PPT.
You'll also need to figure out a financial plan for your eCommerce business. Without this, you won't know what to expect financially and how to prepare.
You should draw up an eCommerce website maintenance proposal. Getting up and running isn't all there is to it, you'll need to be aware of maintenance tasks to keep your site going strong.
Lastly, to draw customers to your site, you'll want to think about a digital marketing proposal for your eCommerce website.
Business Proposal Template Free Download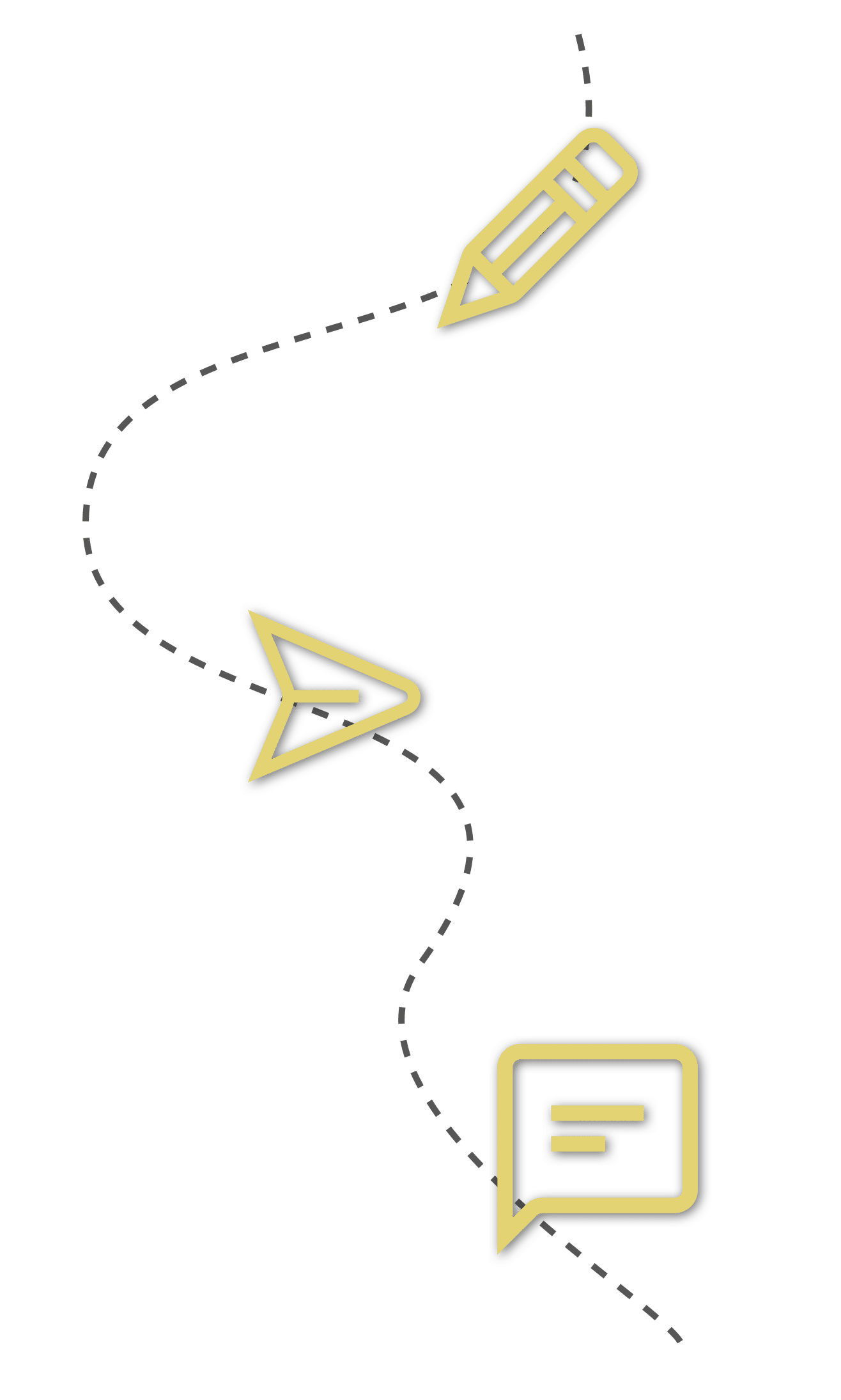 A business plan can help you strategize as you transition or build an eCommerce store. During the process you may also need business proposals.
Whereas a business plan is your internal strategizing, a business proposal is something you would solicit from a contractor or consultant to see how they can help your business grow. You may also request a proposal from someone already on your team to see how they might envision helping drive the business forward. To learn more about this check out our post describing what a business proposal is.
Writing clear business proposals are crucial for decision-making — and for getting hired if you're the one writing them. We make it easy with our business proposal template free download.
Whether you're looking to create a sample business plan for an online clothing store or detail the scope of work for an eCommerce website, we have a template for you.
For ongoing work, you can check out our proposal for website development and maintenance in PDF format. Just like a brick-and-mortar store your eCommerce store will need someone on deck to keep everything running smoothly!
For more great ideas, don't hesitate to look at our online shopping website proposal sample or our eCommerce business proposal in PDF format. These make it easy to write up personalized proposals quickly and professionally. 
For something more specific, take a look at our Shopify website proposal sample. Whatever paperwork you need for planning your eCommerce store, we've got something for you on Proposable.com!
Website Development Proposal
What's the fastest way to lose customers from an eCommerce store? Having a hard-to-use website.
We're not talking about what your website looks like, that's up to the web design professionals, but web development is the nuts and bolts of your website. Does clicking on a button take the shopper where they expect to go? Is the store organized? Can they easily find what they're looking for?
To show your worth as a website developer, you need to have a killer website development proposal. By following our website proposal template, you can create a website proposal presentation that will amaze potential clients.
A good web development proposal will include the following elements:
An executive summary of the project

The objective of the project

The scope of the project

The expected timeline

The budget and requirements for successful completion of the project
At Proposable.com, our objective is to make all this as simple as possible for you. You can find templates whether you need a proposal email for website development or a WooCommerce proposal template.
We also have plenty of other related proposal templates available. Check out our site if you need a web design proposal generator, a web design proposal for schools, or a web hosting proposal template. All of these will come in handy as you prepare your online store or prepare to convince clients that you can build (or maintain) their online store for them.
Each proposal needs to be tailored to each project and writing those proposals can be tedious and take up a lot of time. That's time that you want to spend on other aspects of your business. Using our fillable templates takes the work out of proposal writing and speeds up the process a ton.
Start browsing our available templates now to get started!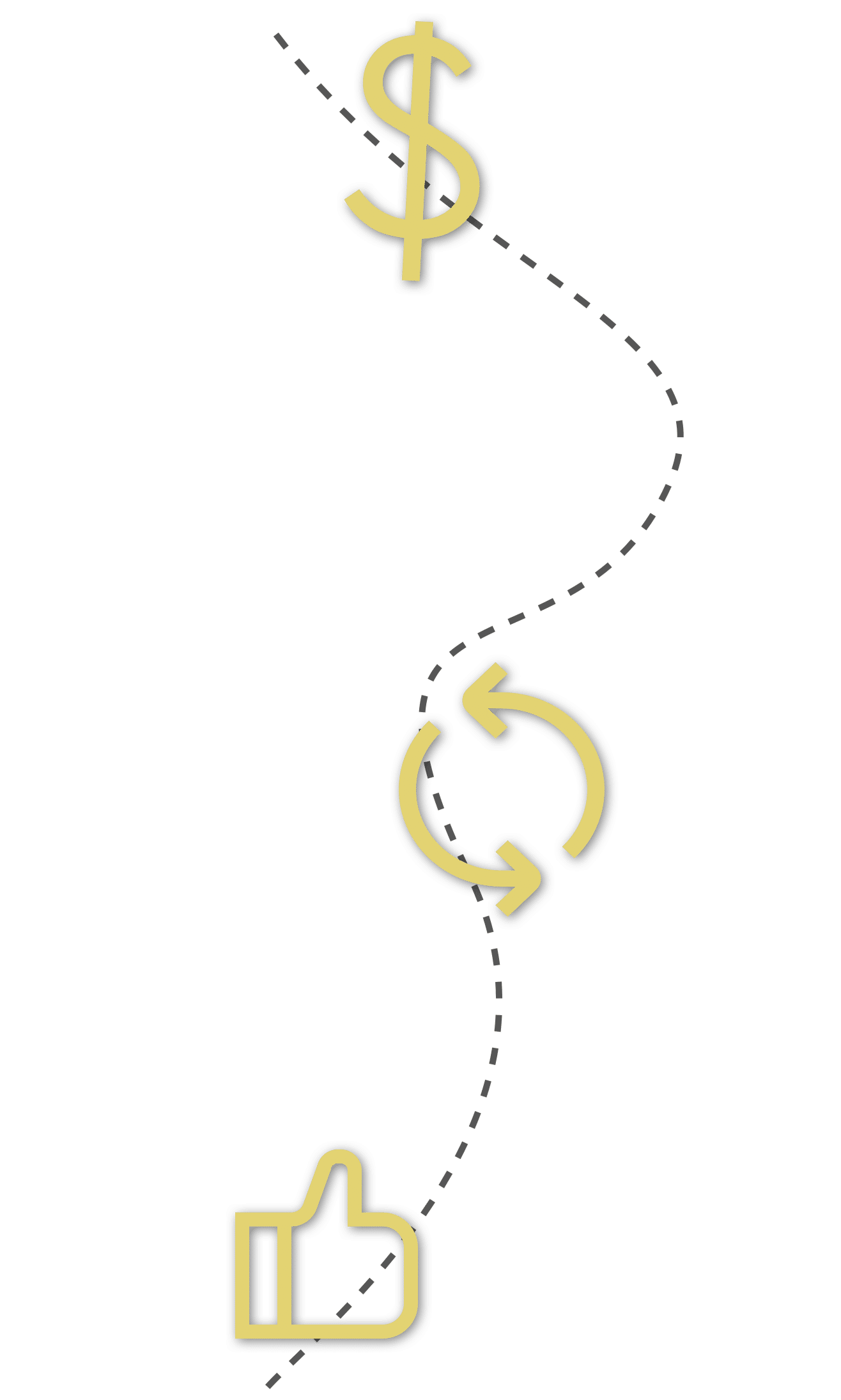 Edit & deliver this template.