Affiliate Marketing Proposal Template
If you work in the affiliate marketing world, you know how important a professional and persuasive proposal can be when it comes to securing new clients. We've taken the guesswork out of putting together impressive looking proposals with our free and fillable affiliate marketing proposal template that can be customized to your needs in minutes. Edit, deliver, and track your proposal, then get approval with built-in eSignatures.   
Best proposal software ever! 
I've tried soooo many proposal softwares and I'll never try another one after Proposable. It's so easy to use and it looks good, which all the others don't.
Smart, reliable, and constantly improving.
Proposable just works. I can make visually interesting sales presentations, dynamically insert content, and execute agreements. Proposable powers our entire sales process.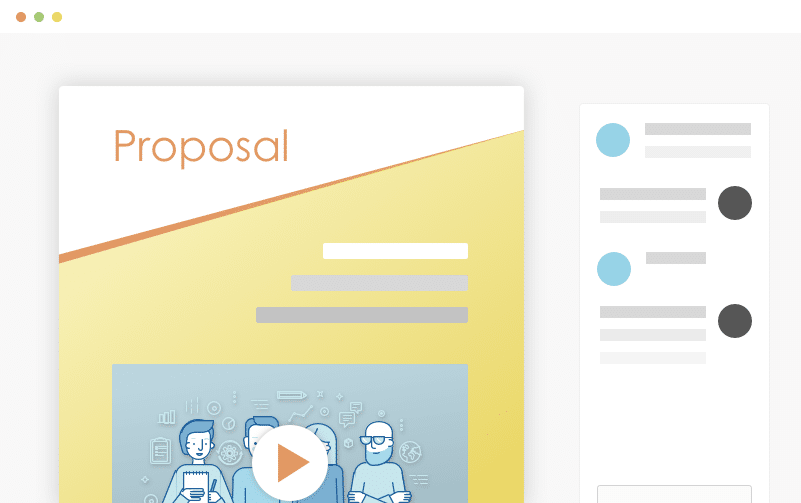 Wow Your Audience
Blow people away with a beautiful proposal that stands out above the rest. Add video and rich-media directly into your proposal pages for a more immersive sales presentation that's sure to make an impact.
Set Your Prices
Quickly build quotes, bids, and estimates with our flexible estimate block. With optional line-items, optional quantities, taxes, discounts and more, you can quickly represent your products and services in a polished and readable format. Organize all your products and services in the Pricing Catalog for instant recall.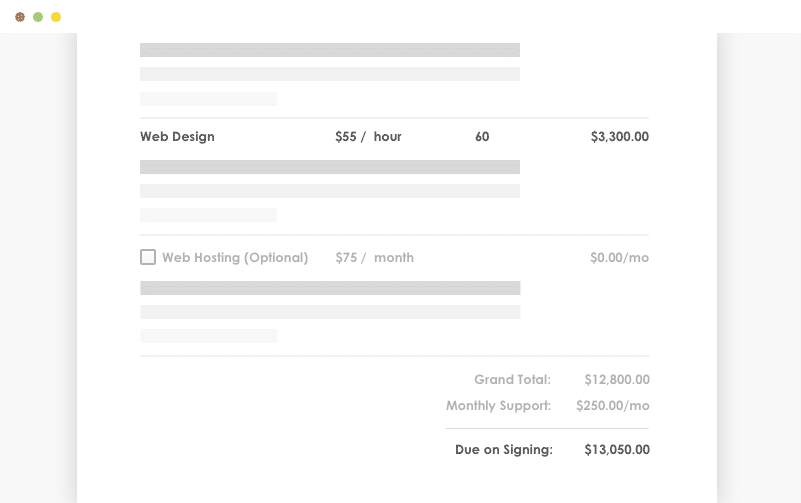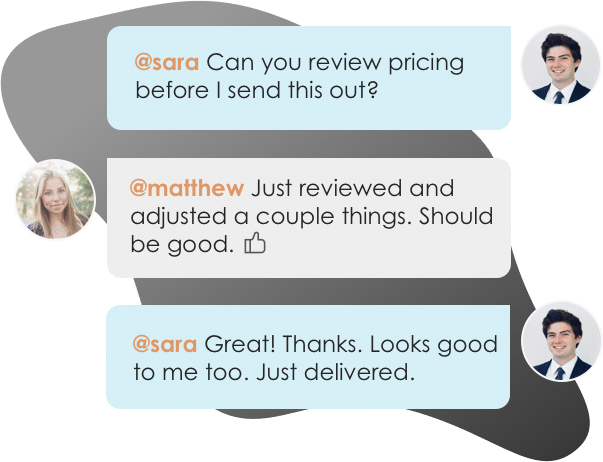 Work With Teammates
Easily collaborate with teammates on proposals. Mention team members to bring them into a proposal, or re-assign ownership when you need to handoff the proposal to another teammate.
Get It Signed
Close the deal faster with integrated e-Signatures. Place signatures, initials, and text field elements throughout your proposal wherever you need prospects to take action and your prospect is guided through a quick acceptance workflow to complete their acceptance. Counter-signing support is also included.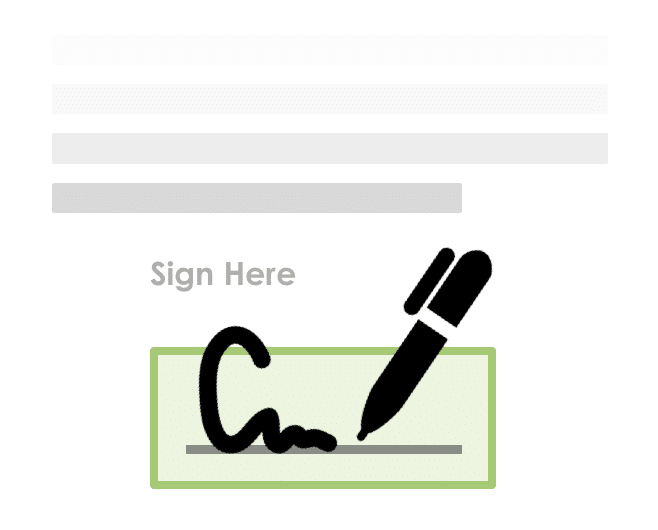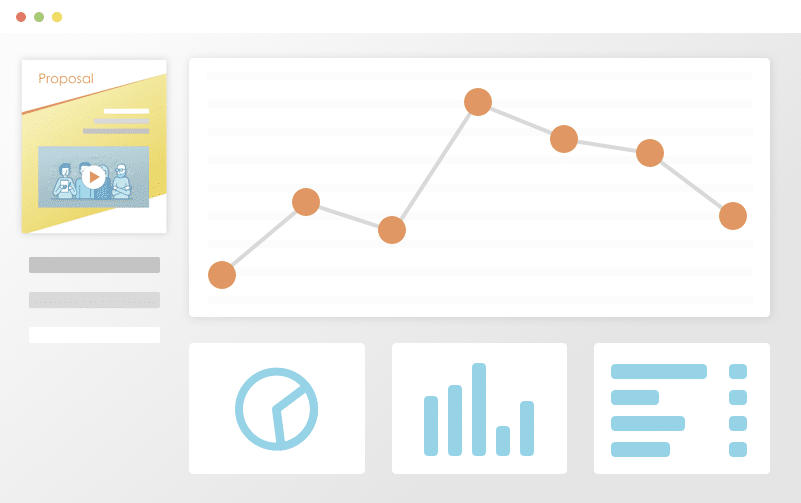 Track Everything
Ever wonder what happens to your proposal after you hit "send"? See detailed analytics and measure how each recipient is interacting with your sales material. Turn on real-time text or email notifications for proposal views and other key events.
Get Your Time Back
Save time and headaches by skipping the painful copy/paste and find & replace on all new proposals for your prospects and customers. Simplify your new proposal workflow to just a few clicks and go from spending hours on customizing new proposals to just minutes with proposal software.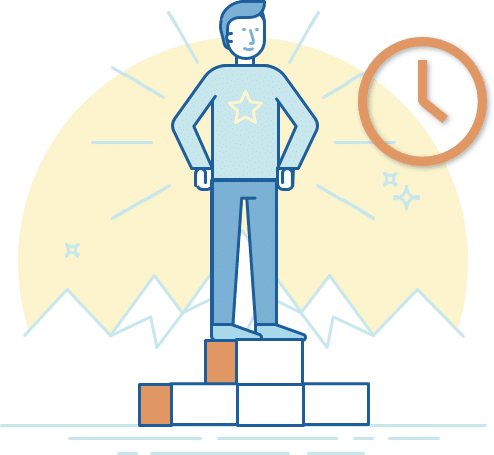 Edit & deliver this template.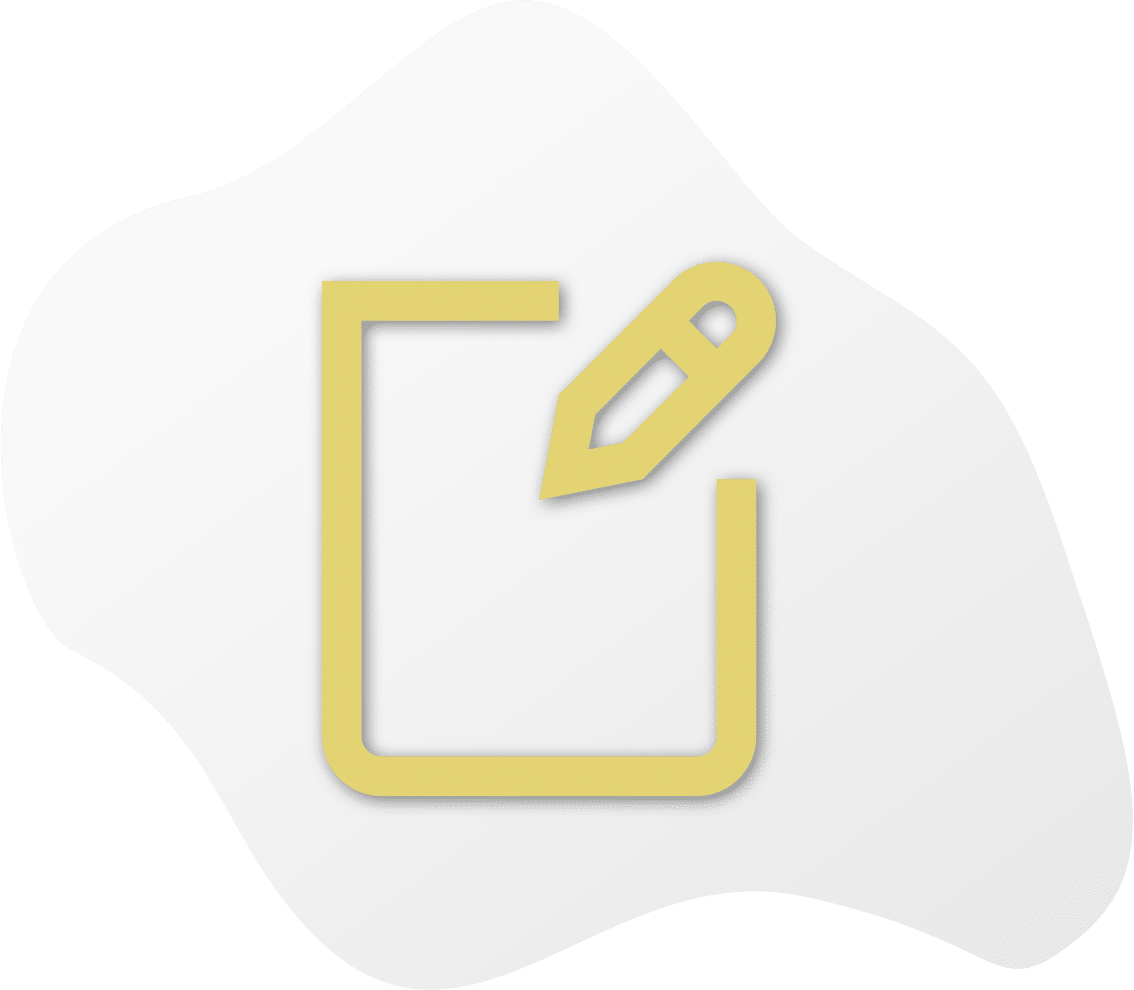 Your security company is the best. You know it, but how do you make sure that potential clients know it? You need a knock 'em dead (figuratively, of course) security proposal.
To write a good event security proposal, look at the requirements (for a solicited request), understand the problem, and offer the best solution. Customize each proposal to each request for proposal security guard services to have the best chance of winning the bid. Check out our security bid proposal pdf from Proposable.com to get an idea of what to include.
Visuals jump out at people and including them in your security proposal presentation is a great way to make it stand out from the pack. Include photos of your security team in uniform, presenting the faces that will be offering security guard services to your customers.
Pricing is a big concern for many clients and some people might skip straight to it after reading the security services proposal cover letter. Thus, give your pricing in clear terms and offer a concise, but detailed breakdown of what they are paying for.
To get a better idea of how this should look feel free to check out our free sample proposal for security guard services in doc or pdf formats.
As you know, there are many different types of security jobs. Ensure that you make bids for jobs that make sense with the talent you include in your team. While there is a lot of crossover, working private security is different than offering event security and requires a slightly different skillset.
Check out our security proposal pdf to quickly customize proposals for each job.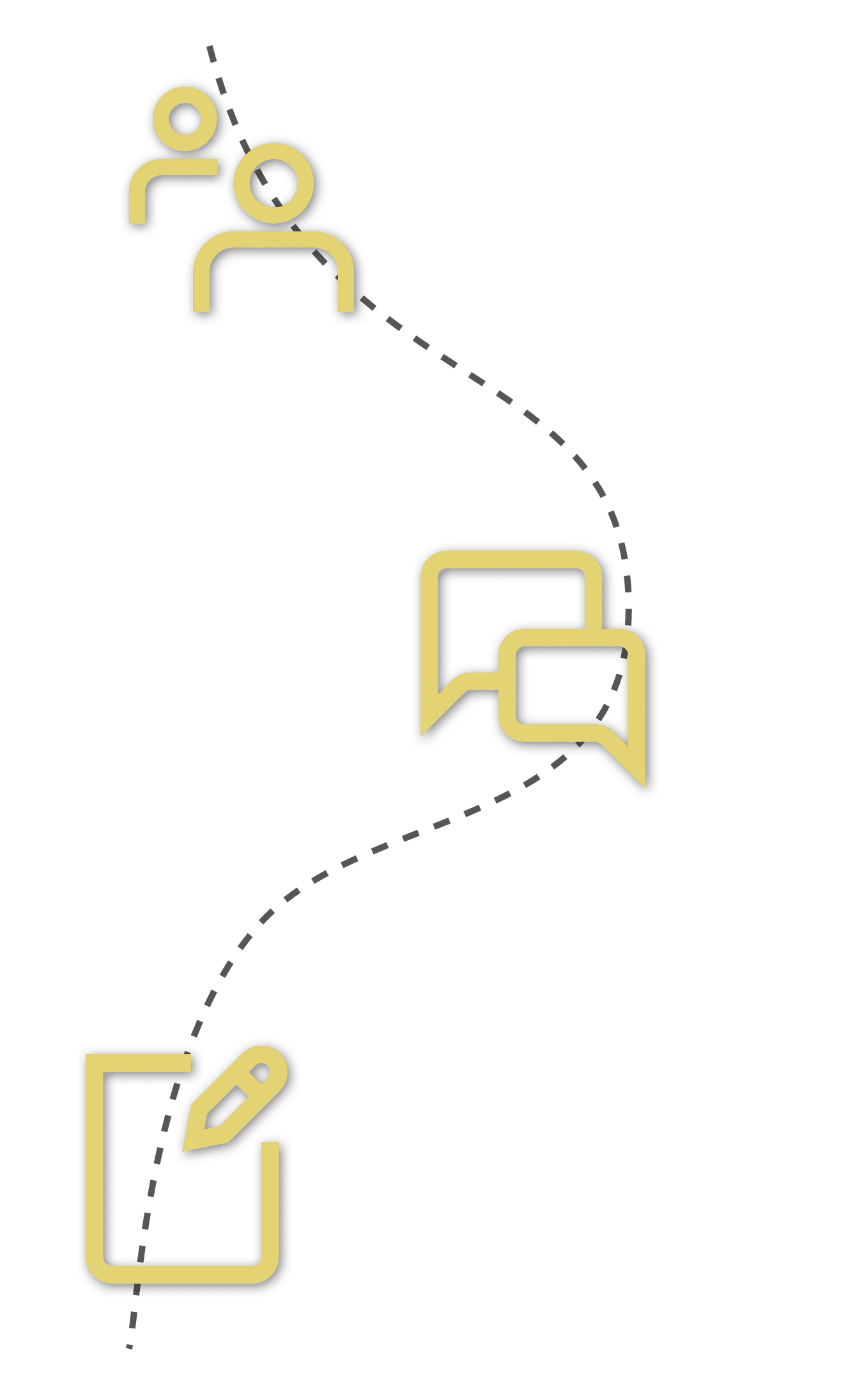 Affiliate Marketing Strategies
Unfortunately, not everybody wears a white hat and has a heart of gold. As long as there is something valuable to steal, there will be somebody looking to steal it. Thus, there are many companies that are in need of security guard services to safeguard their equipment and operations.
Banks and financial institutions, jewelry stores, construction sites, and manufacturing companies routinely use security guard services to protect their high-value items. Nowadays, unfortunately, even places like schools and retirements facilities may put in a request for security guard services to provide peace of mind to the students and residents.
How do you win those contracts? By having an amazing proposal letter for security services. When you receive a request for proposal (RFP) for security guard services in 2020, you've got to be ready to respond to that request letter for a security guard right off the bat.
Using security proposal templates from Proposable.com gives you an advantage. In no time at all, you can create a custom proposal for any company that puts in a request for security guard services.
Your security proposal won't be quite the same for a bank as it would be for a manufacturing company. Using a template makes it easy to make the necessary changes and have your letter ready to send off in short order.
What if you're looking to apply as a security guard or expand your team? You can also check out our sample application letter for security guard with no experience. Sometimes, the right talent doesn't come with all the right credentials, but that doesn't mean they won't do a great job. Using our template can help you find the right people for your team — or prove your worth to a security company if you're looking to get hired!
Marketing Proposal Example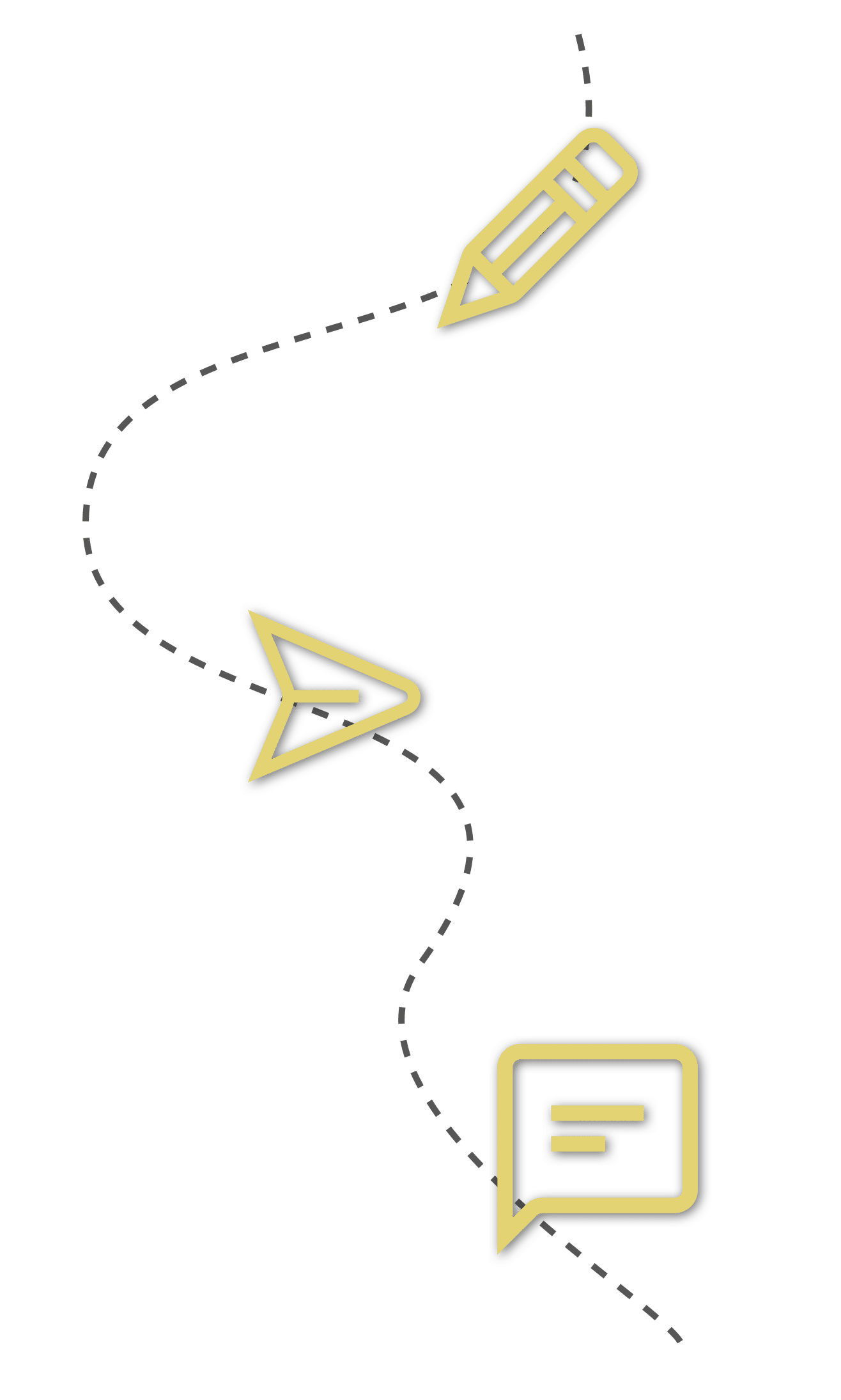 In order to find a security company, hiring companies will research security services that seem to have what they need. The next step is to send out a request for proposal (RFP) to the security companies that interest them.
Security companies can then submit their proposals showing what services they offer and why they are different (better) than the competition. Hiring companies are looking for security they can count on.
Personnel should be alert and trained to respond at all times to a myriad of different emergency situations. Armed guards have an additional responsibility to know how to use their weapons and ensure that the bad guys don't get ahold of them. 
Security guards should also be courteous and helpful. Since they are often stationed in visible areas, customers will naturally ask questions. The guard should be able to help without being completely distracted as this is a tactic often used by thieves.
Once the hiring company receives a proposal they like, it's time to look at drawing up a final agreement. You can take a look at some security agreement sample contracts on Proposable.com to get an idea of what needs to be included.
The security guard terms and conditions are very important. What services the security company is providing and what the hiring company expects should be clearly spelled out in the contract. You can take a look at our security guard contract sample for an idea of everything that should be included. This ensures that in the event something does go awry, the security company knows their responsibilities and the hiring company has realistic expectations.
To make this whole process easier, check out our free security services contract template that you can use to set up your agreement quickly.
Sample Marketing Letter to Potential Clients
Who is the ideal security guard? Factors may vary depending on the hiring company, but there are a few characteristics that are fairly universal.
Guards should be physically fit and capable of swift action in emergency situations. They should be focused and observant. You don't want a guard to be playing games on his cell phone when he should be watching several monitors. However, being a security guard means long hours of boredom, so the right applicant needs to be able to handle that mentally and still stay sharp and alert.
In a multi-cultural neighborhood, the guard may need to speak multiple languages. For some types of high-level work, a special security clearance may be required. Keep all these things in mind if you're writing a recommendation letter for a security guard.
If you're looking to promote yourself as a security guard you may not know how to write an introduction letter for security guard services. Check out the resources on Proposable.com for guidance. We've got both an application letter for security guard with experience and an application letter for security guard with no experience.
You can also check out our security guard cover letter sample PDF or a security officer letter sample to get ideas for formatting your letter. Our templates and samples make it super simple to write and customize any type of security proposal. Check it out today!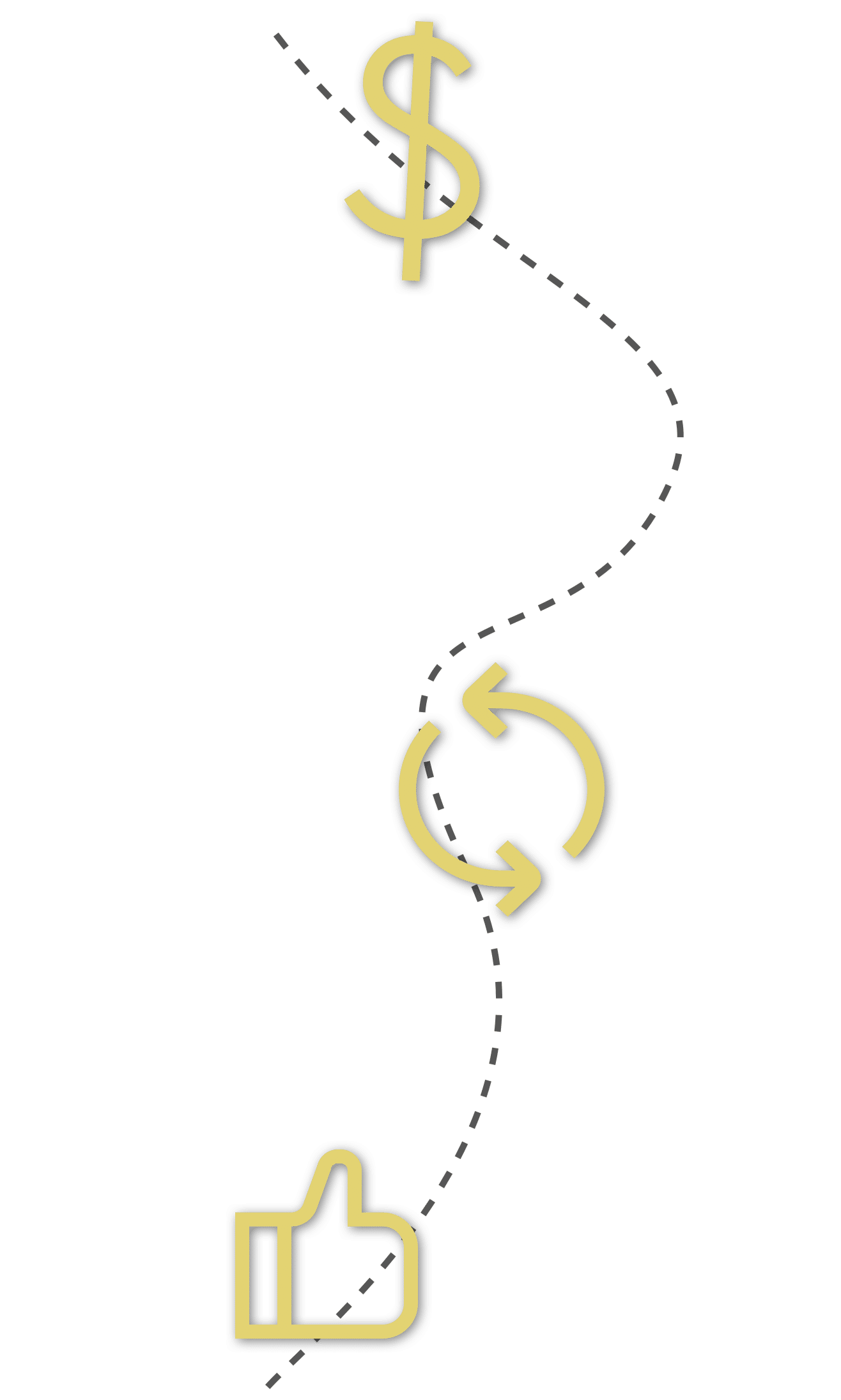 Edit & deliver this template.