Social Media Marketing Proposal
Selling your marketing services can be a challenge, so we've made it simple with a polished social media marketing proposal that you can customize and use under your own brand.  Create, deliver, and track your proposals in minutes using this free template.
Best proposal software ever! 
I've tried soooo many proposal softwares and I'll never try another one after Proposable. It's so easy to use and it looks good, which all the others don't.
Smart, reliable, and constantly improving.
Proposable just works. I can make visually interesting sales presentations, dynamically insert content, and execute agreements. Proposable powers our entire sales process.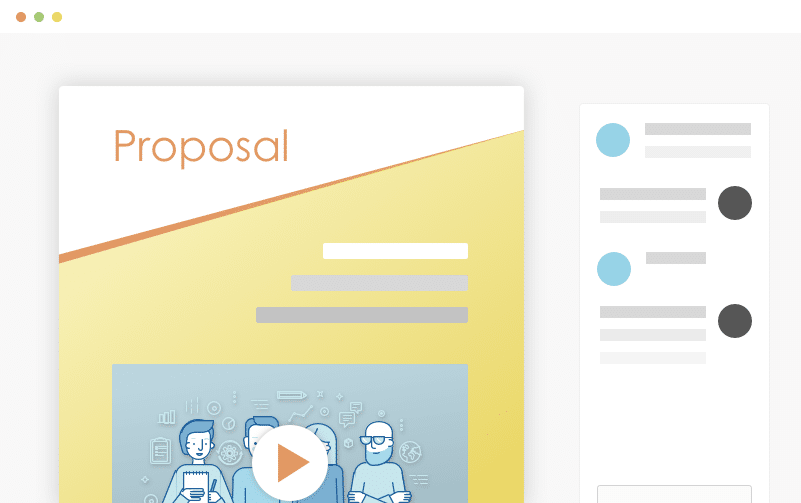 Wow Your Customers
Blow your clients away with a beautiful proposal that stands out above the rest. Add video and rich-media directly into your proposal pages for a more immersive sales presentation that's sure to make an impact.
Set Your Prices
Quickly build quotes, bids, and estimates with our flexible estimate block. With optional line-items, optional quantities, taxes, discounts and more, you can quickly represent your products and services in a polished and readable format. Organize all your products and services in the Pricing Catalog for instant recall.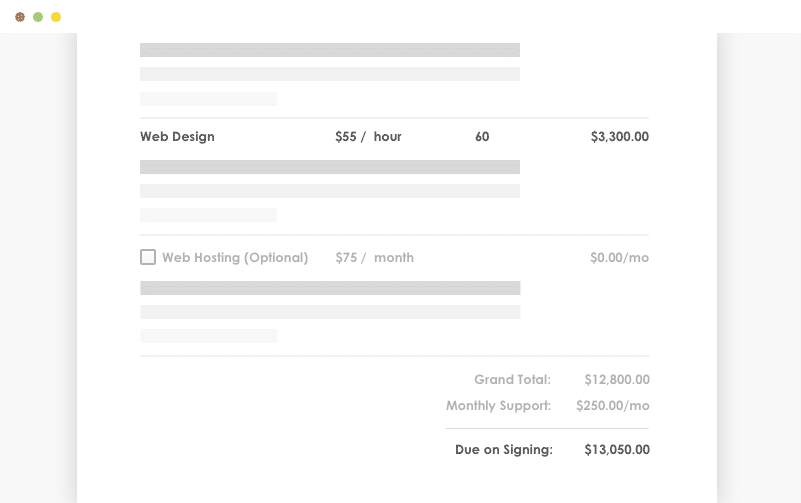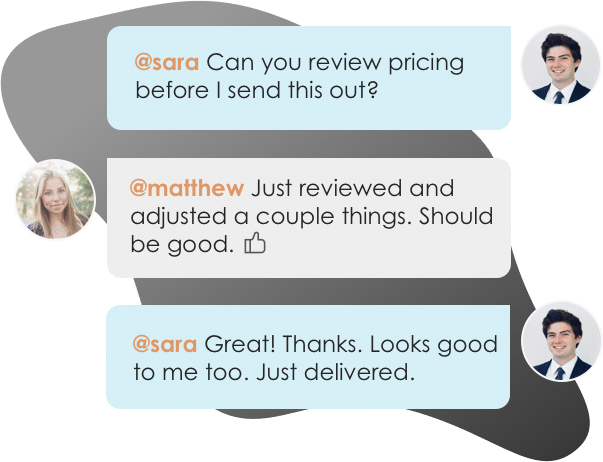 Work With Teammates
Easily collaborate with teammates on proposals. Mention team members to bring them into a proposal, or re-assign ownership when you need to handoff the proposal to another teammate.
Get It Signed
Close the deal faster with integrated e-Signatures. Place signatures, initials, and text field elements throughout your proposal wherever you need prospects to take action and your prospect is guided through a quick acceptance workflow to complete their acceptance. Counter-signing support is also included.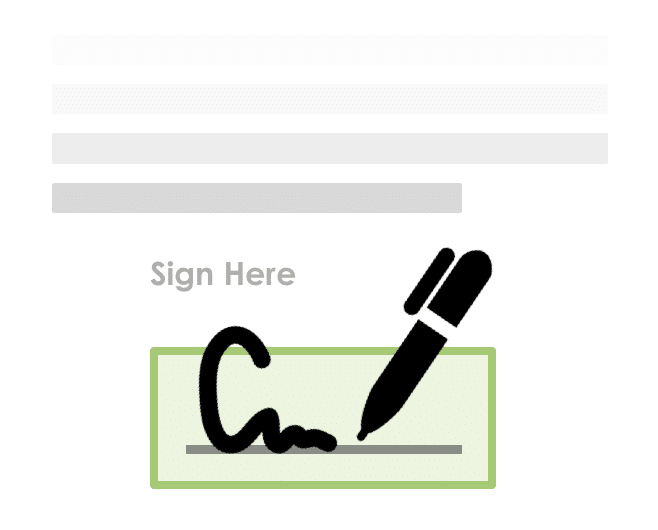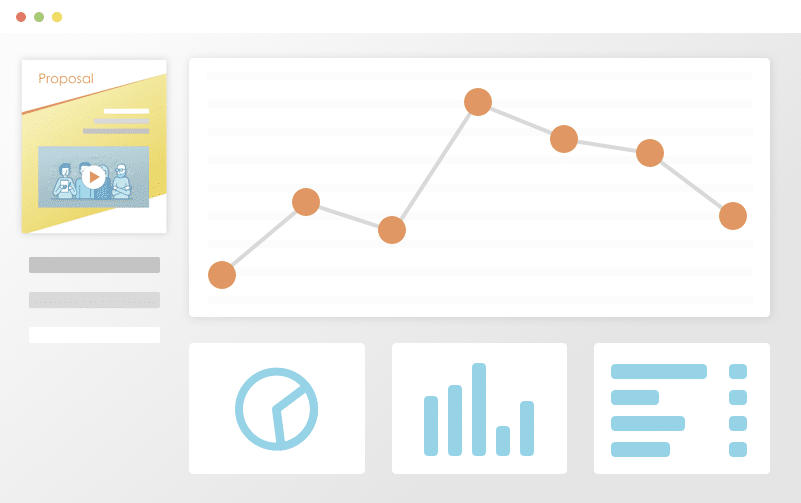 Track Everything
Ever wonder what happens to your proposal after you hit "send"? See detailed analytics and measure how each recipient is interacting with your sales material. Turn on real-time text or email notifications for proposal views and other key events.
Get Your Time Back
Save time and headaches by skipping the painful copy/paste and find & replace on all new proposals for your prospects and customers. Simplify your new proposal workflow to just a few clicks and go from spending hours on customizing new proposals to just minutes with proposal software.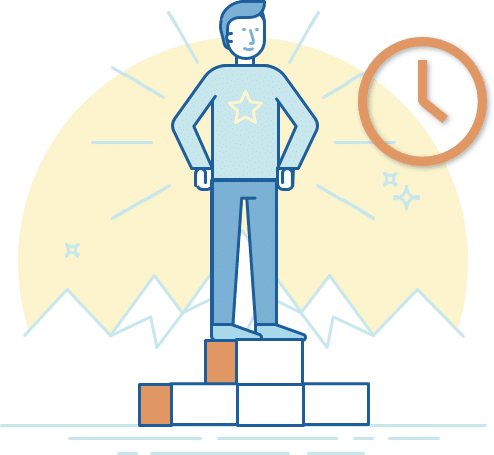 Edit & deliver this template.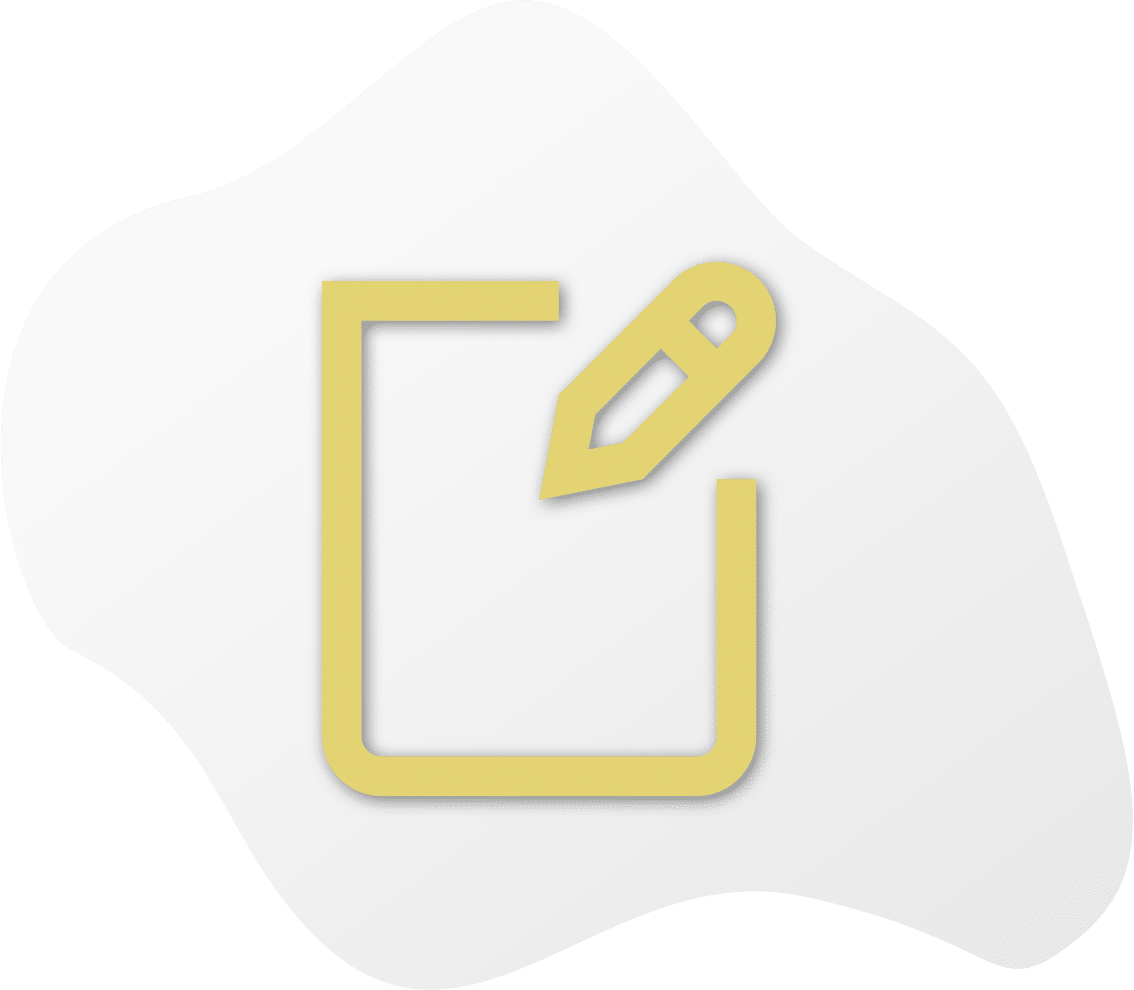 Template Overview
You represent a great advertising agency, but getting prospects to sign on the dotted line can be difficult. Our advertising proposal template has sections for showcasing the benefits, team, and pricing configurations of your offering. E-signatures are even built in for a faster deal close!
Benefits
Generate interest in your software by properly introducing your product and demonstrating it as the best solution for your prospective clients.
Make a great first impression by highlighting the experience and track-record of your team with a polished presentation.
Present your prospects with a clear pricing options and note the features that come with each plan.
Template Sections
Here are the sections that are included with this free advertising proposal template. Each section can be customized to fit your business.
 Cover Page
This is where you showcase your branding, title of your proposal, and who the proposal is prepared for.
Introduction
This is where you can introduce your prospect to your advertising firm. You can talk about your firm's experience, accolades, and anything else that helps your prospect get a better feel for your DNA.
About Us
This section, you can brag about your awesome team, what each team member brings to the table, and why you got into the industry. 
How We Work
Talk about how you go about advertising for clients and what your process looks like. Give your prospect a better feel for what to expect when starting a project with your company.
Why Search Engines?
Here's a section that you can use to describe the value of digital marketing, SEO, and other web-related marketing methods.
Pricing Estimate
In this section, spell out your pricing using our estimate block. You can setup recurring and fixed items, as well as make quantities and items optional. You can describe each product or service in as much detail as you like.
Agree and Sign
This is where your prospect signs on the dotted line. Using our eSignature workflow, your prospect can easily sign, initial, or fill out the information you require to accept your proposal. No need to use signing software, that's all included right here!
In 2018, approximately 2.65 billion people were on social media. Simply put, if a business isn't taking advantage of social media as a marketing tool, it's missing out on a huge audience.
Businesses can use social media to create a rapport with their customers. Over 80% of Americans say they will stay local to a brand they trust over switching to a new, trendy brand.
How can businesses build that trust? Through great service and quality products, of course. But also through tools like social media marketing. Business owners can use social media to establish themselves as an authority by publishing quality content in their niche.
Plus, unlike other forms of marketing, customers have a voice with social media. On social media, businesses can engage customers, ask for feedback, act upon it, and showcase the change all in one place.
They can also create ads and target them to their audience. This both keeps their marketing budget in check and boosts the conversion rate.
For all their benefits, managing social media campaigns can be a big job. As a social media marketing manager, that's where you come in. However, to get hired, you need to show companies that you can benefit them.
Tools like a digital marketing proposal pdf or a social media proposal example pdf can help streamline your workflow. You can also use a social media marketing plan pdf to show your clients how you plan to handle their campaign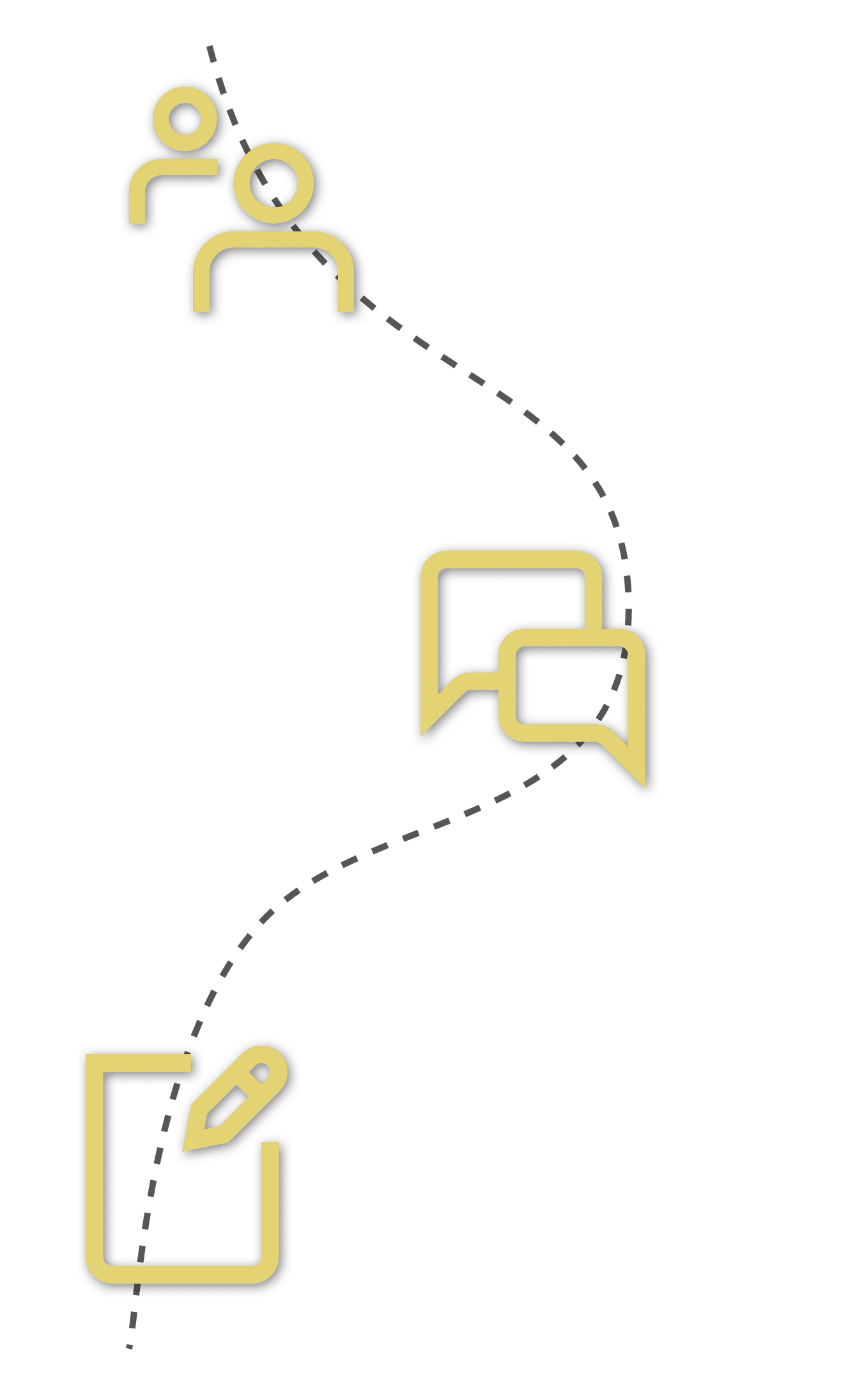 Free Social Media Proposal Template
A social media proposal is your moment to shine. This is where you show the client how your social media skills will help them reach their goals.
You'll need to customize each proposal as details will vary between clients, but a proposal template can drastically cut down on the time you spend writing the proposal.
We have a simple social media proposal template free download that you can use to speed up the process. With this free, fillable template, you can quickly create professional proposals without forgetting any important information.
The template will walk you through your introduction, strategy, deliverables, and pricing. Everything your client will need to know is included in this free social media proposal template for 2020.
Don't forget to take advantage of the social media scope of work template. You need to clearly outline what services you provide as part of the management package. Your clients will want to know what they are paying for.
The web-based template makes it easy to simply fill in the blanks or drag and drop to add sections to your social media marketing proposal doc as needed.
Social Media Marketing Proposal for Client PDF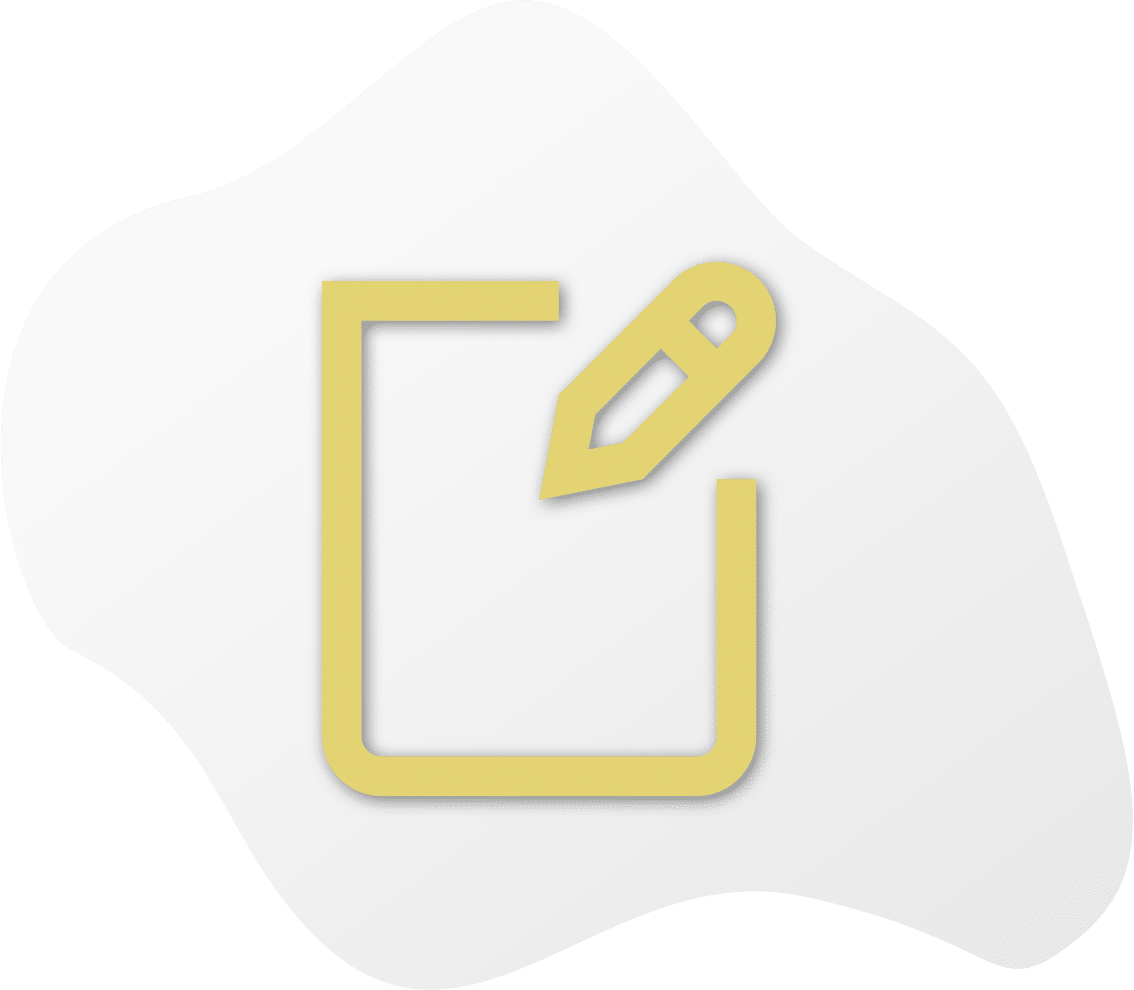 Each proposal that you write will be a little different. Clients will have different needs and goals for their businesses and the best solutions for them will vary. However, there will still be a lot of crossover and beginning with a social media marketing pdf will save you a great deal of time.
Begin with our social media marketing proposal for client pdf and adapt it to create your own template. Now you'll save time, remain consistent from client to client, and have a template tailored to your marketing management business.
Even if you already have a template, remember that the world of social media is constantly changing. It's important that your proposals stay up-to-date or businesses won't be interested in hiring you. How can you effectively manage their social media campaigns if your proposals are out of date?
Check out our social media marketing proposal for 2020 to make sure your proposals are current so you don't get left behind.
Benefits of Online Proposal Software
Online software in PDF format makes it easy to tweak your template as necessary for each proposal and send it electronically to clients. But what about when you want to show off your proposal in person?
In that case, you need your social media marketing proposal in PPT format to display it during your presentation.
Switching from PDF to PPT has notoriously been difficult but not with our simple software. Create a PowerPoint presentation quickly and easily with a few clicks.
On top of that, online software makes it easy to send proposals and make revisions. E-signatures make it quick to finalize the document and tracking features keep you apprised of where the proposal is in the pipeline at any given moment.
Propsable's professional software ensures quality and security every step of the way. Check out our social media proposal PDF for 2020 to get started today!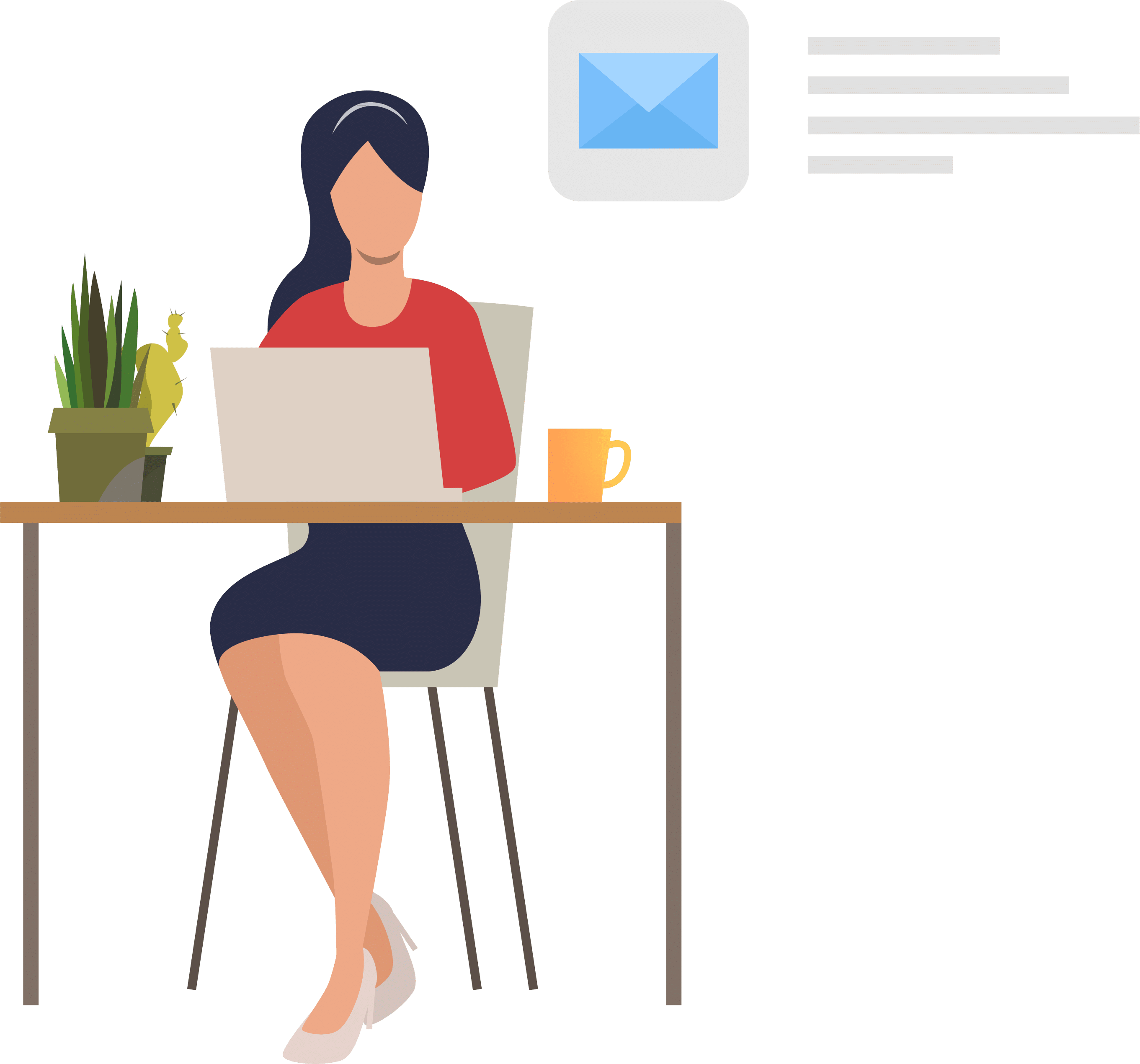 Edit & deliver this template.