Professional Proposal Template
If you're looking to present your skills and services in the best light possible, come customize our professional proposal template today. We've taken the guesswork out of putting together impressive looking proposals and have developed a robust software platform to help you with all your proposal needs. Edit, deliver, and track your proposal, then get approval with built-in eSignatures.   
Best proposal software ever! 
I've tried soooo many proposal softwares and I'll never try another one after Proposable. It's so easy to use and it looks good, which all the others don't.
Smart, reliable, and constantly improving.
Proposable just works. I can make visually interesting sales presentations, dynamically insert content, and execute agreements. Proposable powers our entire sales process.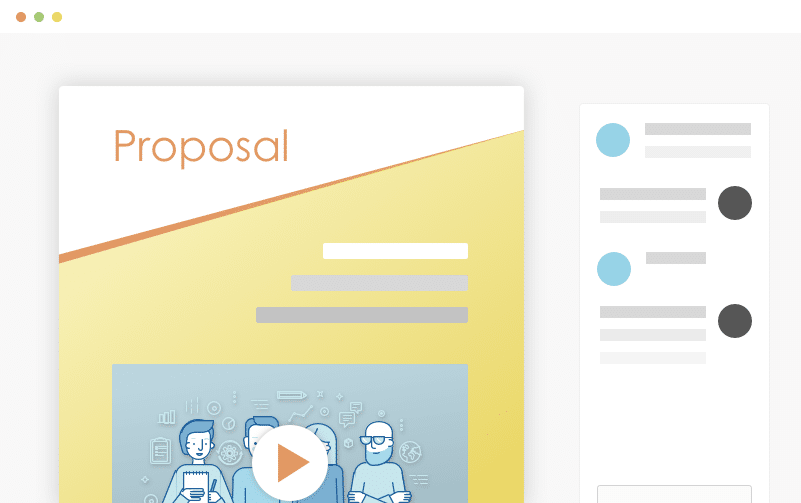 Wow Your Audience
Blow people away with a beautiful proposal that stands out above the rest. Add video and rich-media directly into your proposal pages for a more immersive sales presentation that's sure to make an impact.
Set Your Prices
Quickly build quotes, bids, and estimates with our flexible estimate block. With optional line-items, optional quantities, taxes, discounts and more, you can quickly represent your products and services in a polished and readable format. Organize all your products and services in the Pricing Catalog for instant recall.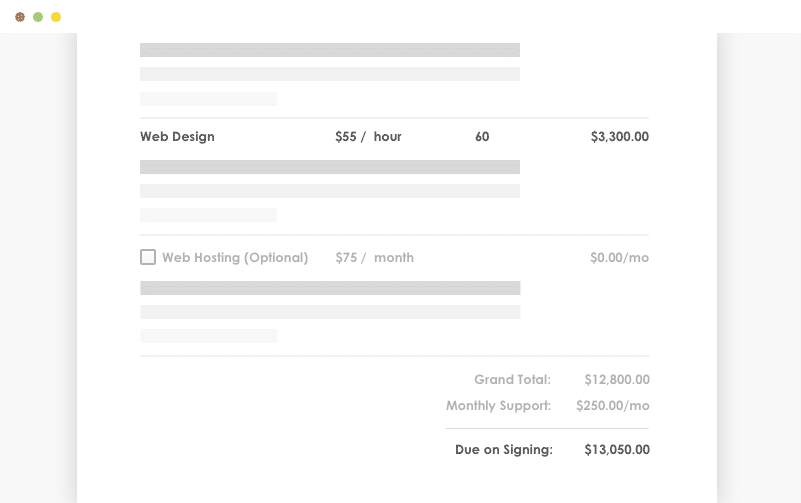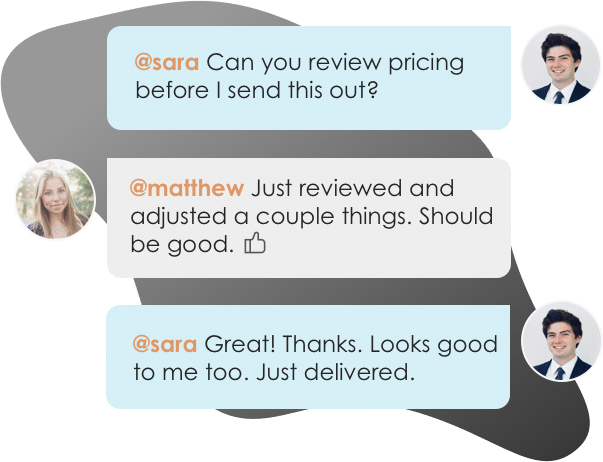 Work With Teammates
Easily collaborate with teammates on proposals. Mention team members to bring them into a proposal, or re-assign ownership when you need to handoff the proposal to another teammate.
Get It Signed
Close the deal faster with integrated e-Signatures. Place signatures, initials, and text field elements throughout your proposal wherever you need prospects to take action and your prospect is guided through a quick acceptance workflow to complete their acceptance. Counter-signing support is also included.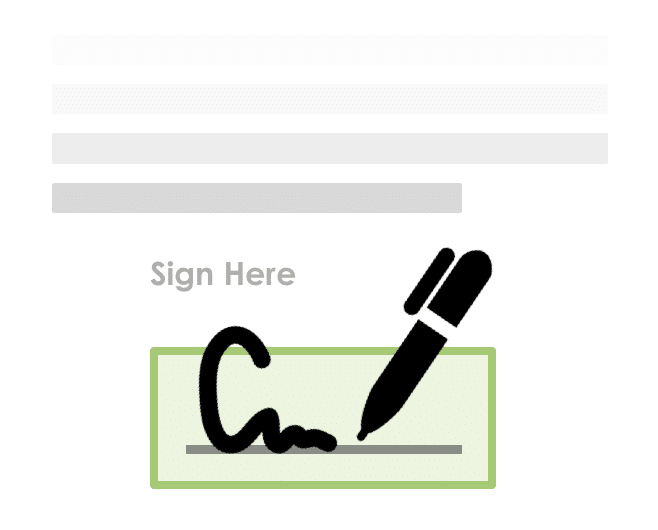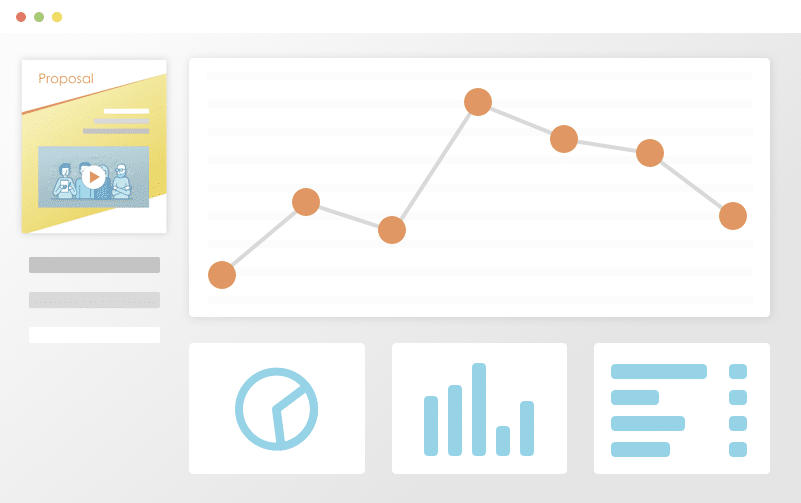 Track Everything
Ever wonder what happens to your proposal after you hit "send"? See detailed analytics and measure how each recipient is interacting with your sales material. Turn on real-time text or email notifications for proposal views and other key events.
Get Your Time Back
Save time and headaches by skipping the painful copy/paste and find & replace on all new proposals for your prospects and customers. Simplify your new proposal workflow to just a few clicks and go from spending hours on customizing new proposals to just minutes with proposal software.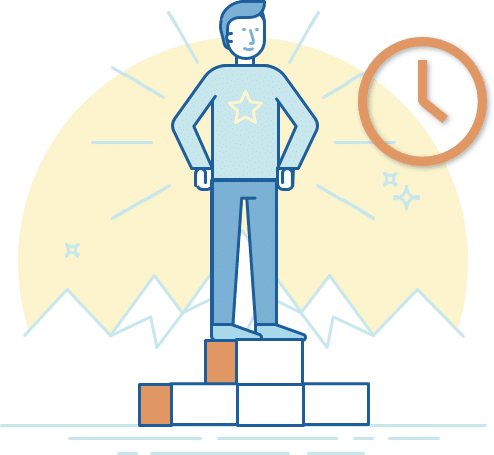 Edit & deliver this template.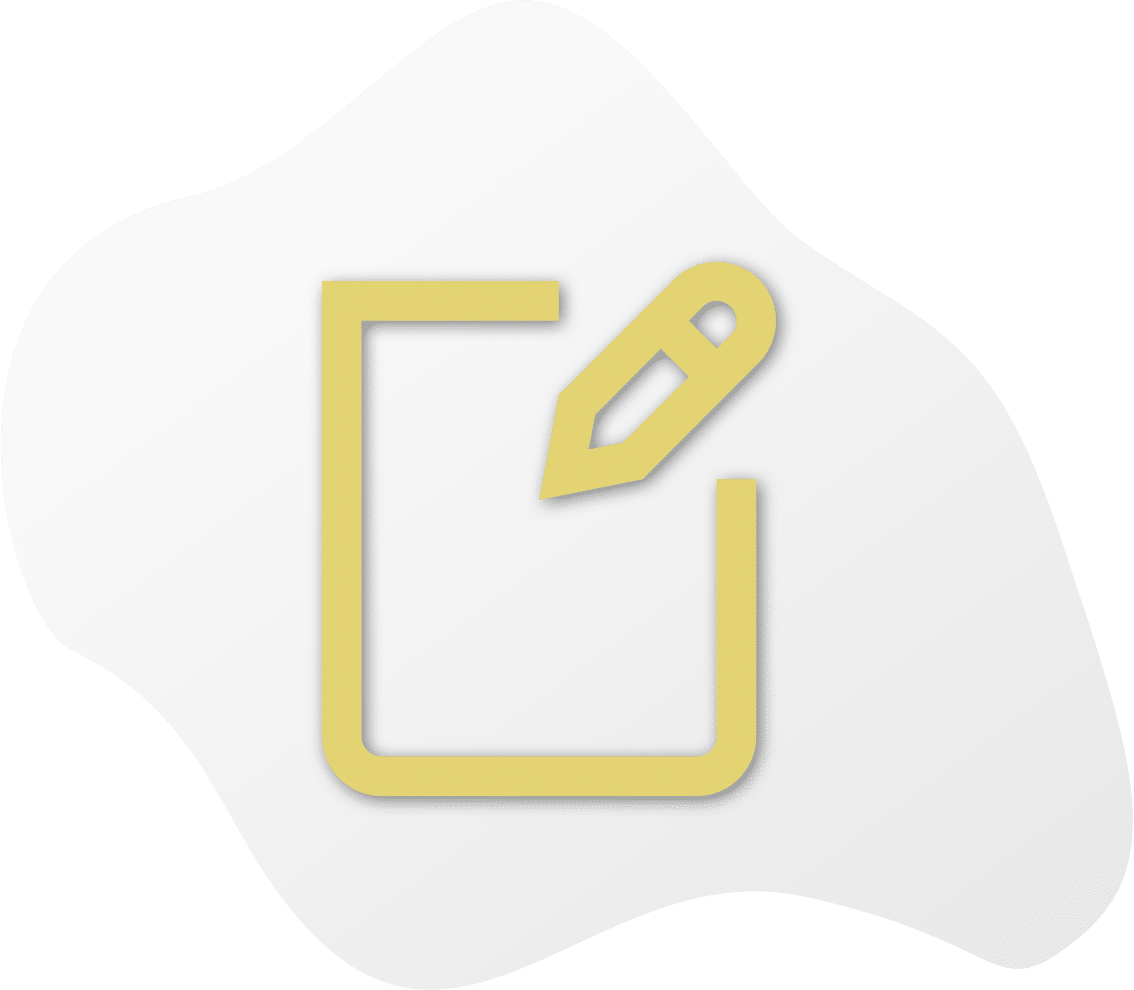 In practical life, proposals are the initiating step of every work relationship. A firm uses a sample bid proposal letter to state its bid on a project. A freelancer customized freelance job proposal template for independent land projects. A marketing firm has its signature marketing proposal template.
Every day, many HR departments receive a customized sample job proposal for a management position. Businesses make use of a business proposal format sample too. A business proposal letter sample PDF or a short business proposal sample is also quite common in business dealings. Most of the time, a free business proposal template word doc is enough to get the other party to the table.
Proposals are pretty standard in every aspect of the professional world, from freelance to corporate sectors. The question is, what is job proposal meaning, exactly? In the simplest terms, a job proposal is created when an organization feels the need for a job position to meet its requirements.
A freelance proposal begins discussion between a freelancer and a contractor. A bid proposal offers a suitable expenditure for any project. A business proposal suggests business partnerships or expansion in any business. Each professional proposal has a different value according to the purpose.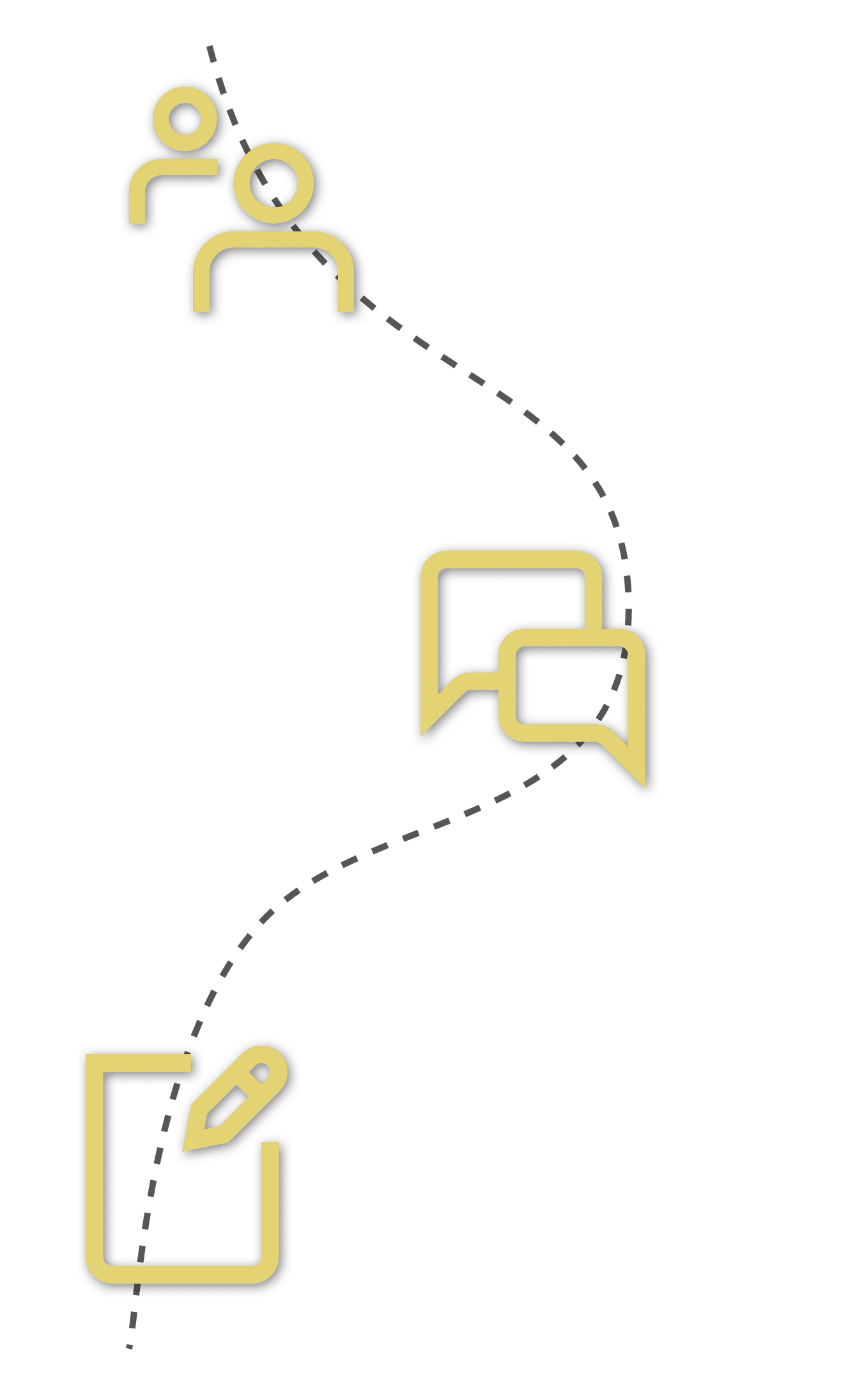 Business Proposal Outline
A business proposal is a document suggesting business solutions between involved parties. A company can use a sample of written business proposals PDF to send a customized business proposal. The proposal format usually varies a little bit for each business. However, every project proposal template has one aim; to beat competitions and impress the recipient clients.
If you've seen a business proposal sample, you'll see that it's a bit different from a business proposal sample ppt. A document has more text, whereas a ppt presents business proposal ideas through different visuals. If you're willing to send a business proposal sample PDF, you'll find plenty of help online.
Using unique business proposal ideas examples, you can craft a convincing business proposal sample letter. In a business proposal template pdf, there are a few key elements: the title, a table of contents, an executive summary, relevant qualifications, pricing, legal parts, a summary of the problem, and the best possible solution.
If you're smart enough to write exactly what the receiving client wants to read, you can discuss a contract. Each business proposal also requires qualifications and experience to prove that the sender has relevant skills for the task.
How to Write a Bid Proposal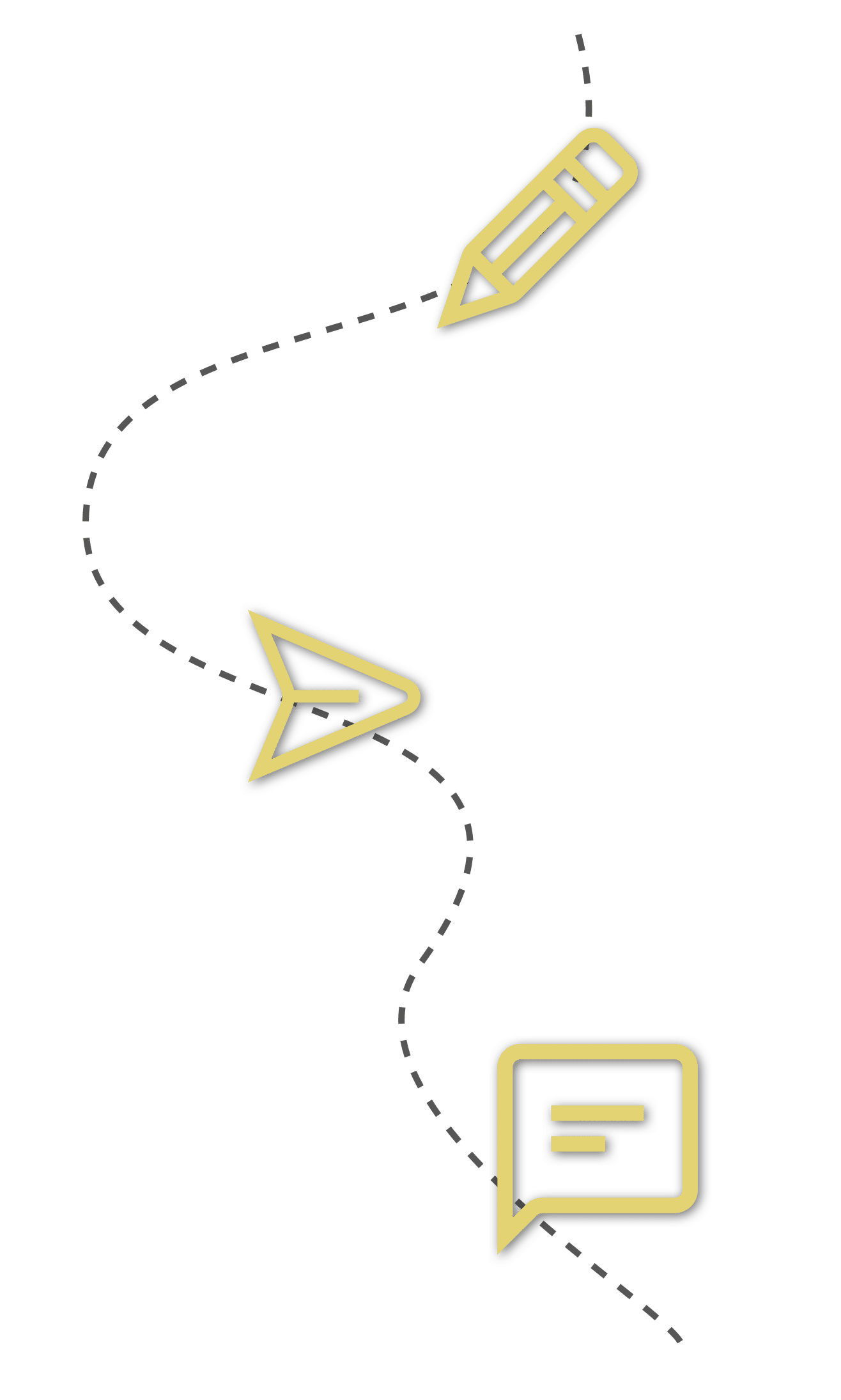 A bid proposal template consists of effective bidding techniques. You can ask any professional how to write a bid proposal. The first thing they'll tell you would be to make your bid sound appealing and reasonable. You can have a bid proposal sample for data entry or a bid proposal template for cleaning services.
Regardless of the nature of your bid, its purpose is a common one; to present your best offer for the project. From a construction bid proposal pdf to a government bid proposal template, each bid should be valuable. In government contracts, particularly, bids are generally quite competitive. Your proposal template should be concise and precise. You need to customize your proposal template so that it strikes differently from your competitors.
A bid proposal provides an explanation of your pricing and commission. The bid template also has a description and reasoning of the methods you'll adopt if you get the project. The Request for Proposal (RFP) issued by the client is your key guide for this purpose. Using an RFP and your own portfolio, you can win even the most high profile bids.
Construction Proposal Template
The construction business is one of those industries that have the most frequent use of proposals. A construction proposal template is a high priority when it comes to fieldwork. A construction proposal template PDF can be exchanged online. Or, the involved parties can hardcopy the construction work proposal template if that's what they choose.
A construction estimate template defines the estimated cost of the project, the resources needed, and labor wages. The work proposal template in the construction business is discussed between a builder or property owner and the construction company. Construction is a big responsibility that has a lifetime of impact on the investors' lives.
Naturally, the construction proposal should be crafted responsibly as well. The parties should be on one page regarding legal and financial matters. Whether you're considering a technical proposal for building a construction project or a road construction proposal template, your dedication should be sincere. These proposals aren't all about money. They should be a foundation for trust and work ethic. 
You can check out construction proposal software for further guidance. Proposable's Construction Proposal Templates are also pretty useful and innovative in this matter. This software will help you find and customize the perfect template for your next construction project!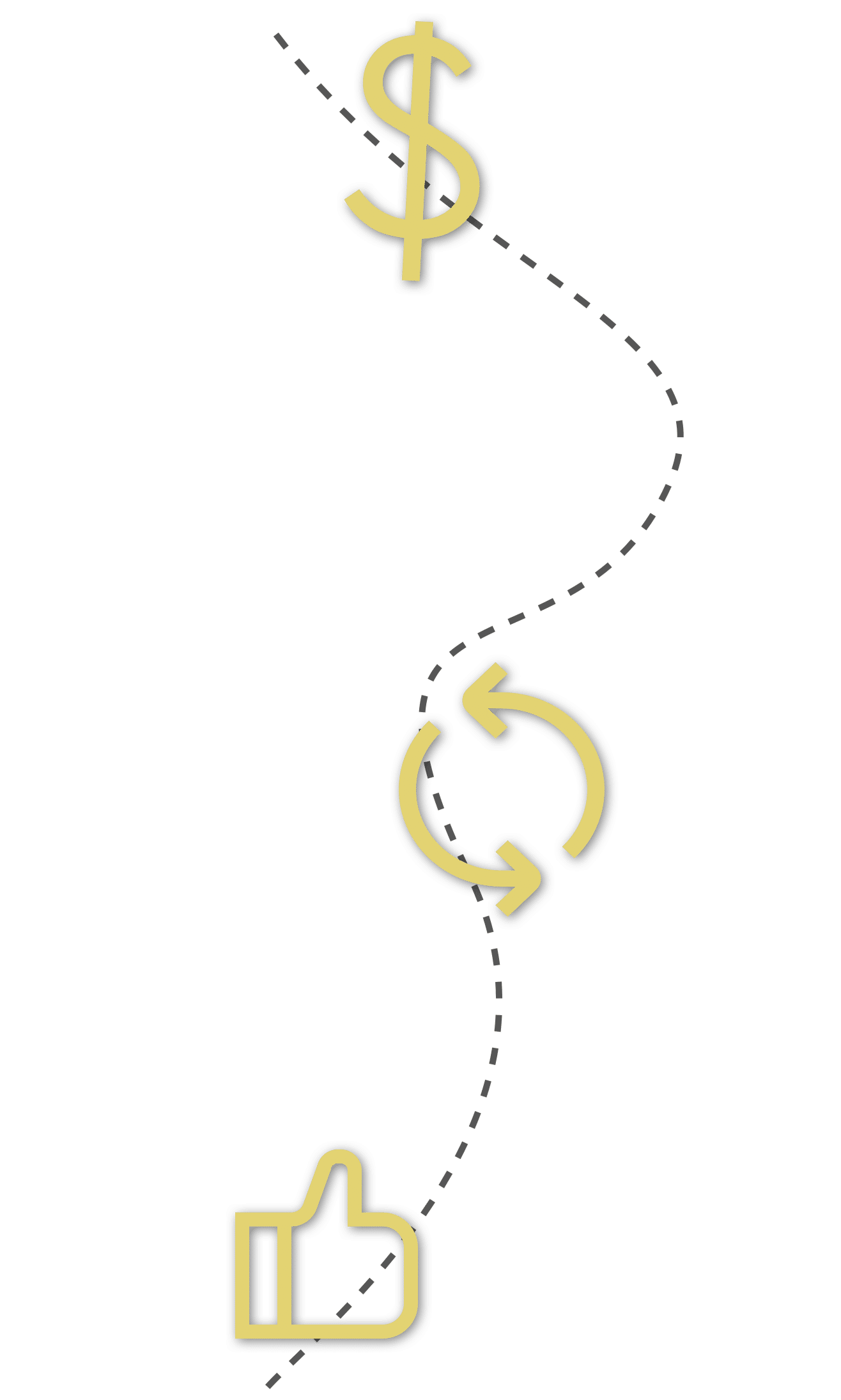 Let's discuss the importance of the sales proposal template in the practical world. A sales proposal template helps companies and businesses to pitch their services to prospective buyers. Using the right proposal email template, you can kick-start a series of sales. Companies often use an informal sales proposal template to keep things lighthearted and positive.
Sales proposal template PowerPoint often does wonders when it comes to establishing a strong clientele. With new businesses and new projects, it can get really difficult to find permanent clients. A sales proposal email template or a sales proposal template PDF can be useful in getting buyers to trust you.
Even if you have an old clientele that blindly trusts you, a sales proposal software can enhance your relations. You can use Proposable's sales proposal template to get started. Via online software, you can find hotel sales proposal template as well as a sample bid proposal for freelancers. If you wish to build your own sales proposal template, Google Docs also has the best features for different needs.
These templates allow you to boost your sales even if you're new or have flunked in your prior experience. All you need to do is ensure that your product is worth the time and money invested.
Proposal Template Google Docs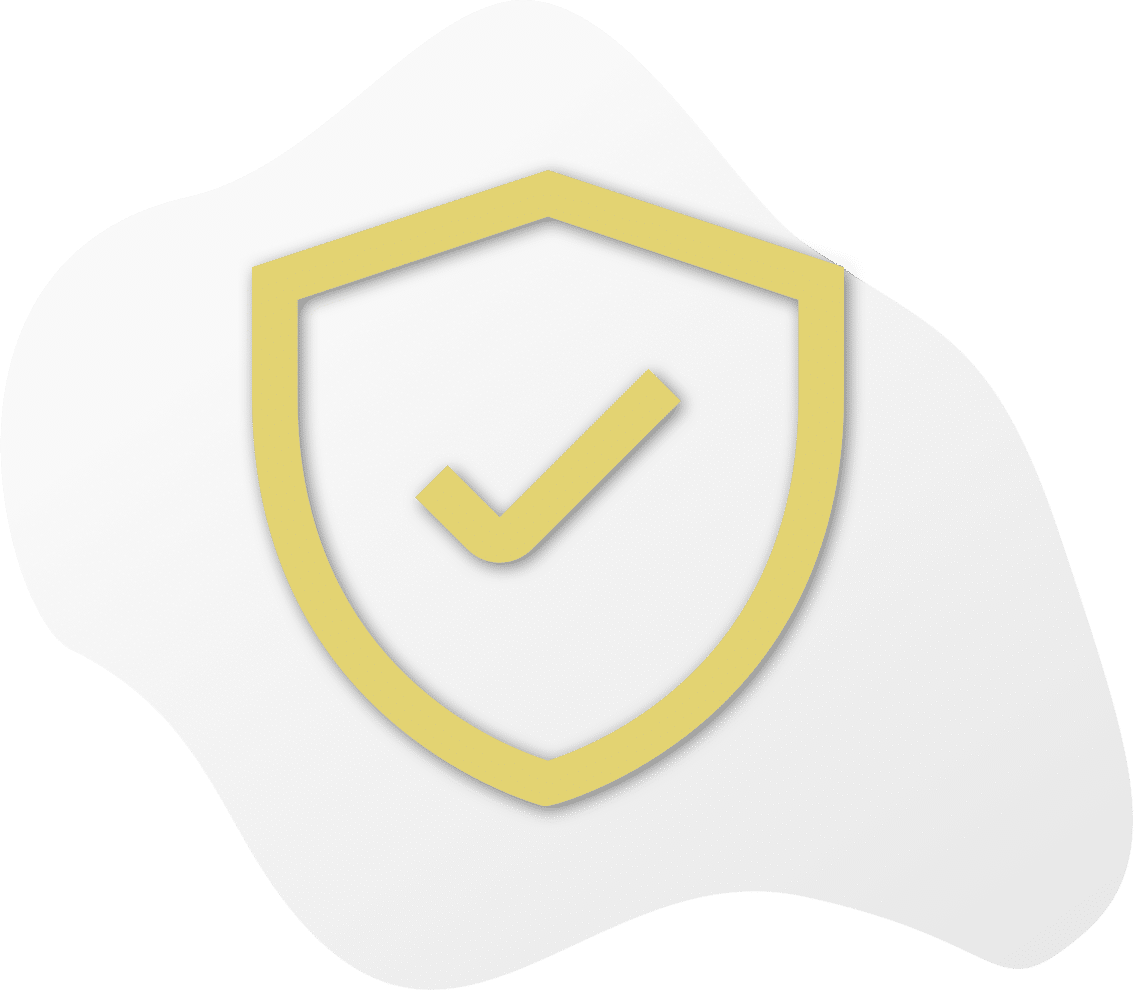 If you want to craft a compelling proposal template, Google Docs is one of your best options. If you want an absolutely free business report template, Google Docs makes things quite easy for you. It's one of the simplest and most comprehensive software out there. To create a newspaper template, Google Docs has all you need.
When it comes to the event proposal template, Google Docs helps you find your unique pitching style. From Google Docs decorative template to Google Docs flyer template, all Google Docs templates are visually pretty effective. The software has a host of tools that make it easy for you to come up with a complete picture of your proposal. Google Docs has a relatively simple interface. It also allows you to even customize your screen according to your needs in a particular template.
Google Docs also allows you to save your files in your Google Drive so you can edit them on the go. Not only this! The Google Docs mobile application makes it a whole lot easier to create PDFs, cover letters, proposals, bid templates, etc. 
Edit & deliver this template.