Email Marketing Proposal
If you work in the marketing world you know how important a professional and persuasive proposal can be when it comes to securing new contracts and setting yourself apart from the competition. We've taken the guesswork out of putting together impressive looking proposals with our free and fillable email marketing proposal that can be customized to your needs in minutes. Edit, deliver, and track your proposal, then get approval with built-in eSignatures.   
Best proposal software ever! 
I've tried soooo many proposal softwares and I'll never try another one after Proposable. It's so easy to use and it looks good, which all the others don't.
Smart, reliable, and constantly improving.
Proposable just works. I can make visually interesting sales presentations, dynamically insert content, and execute agreements. Proposable powers our entire sales process.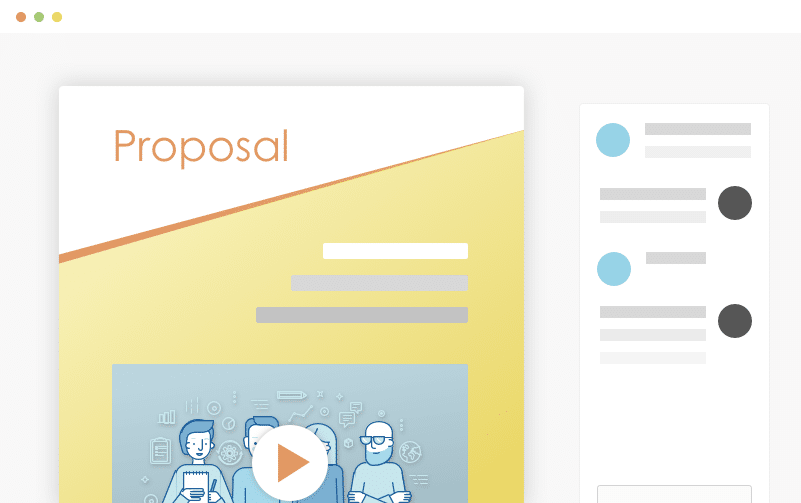 Wow Your Audience
Blow people away with a beautiful proposal that stands out above the rest. Add video and rich-media directly into your proposal pages for a more immersive sales presentation that's sure to make an impact.
Set Your Prices
Quickly build quotes, bids, and estimates with our flexible estimate block. With optional line-items, optional quantities, taxes, discounts and more, you can quickly represent your products and services in a polished and readable format. Organize all your products and services in the Pricing Catalog for instant recall.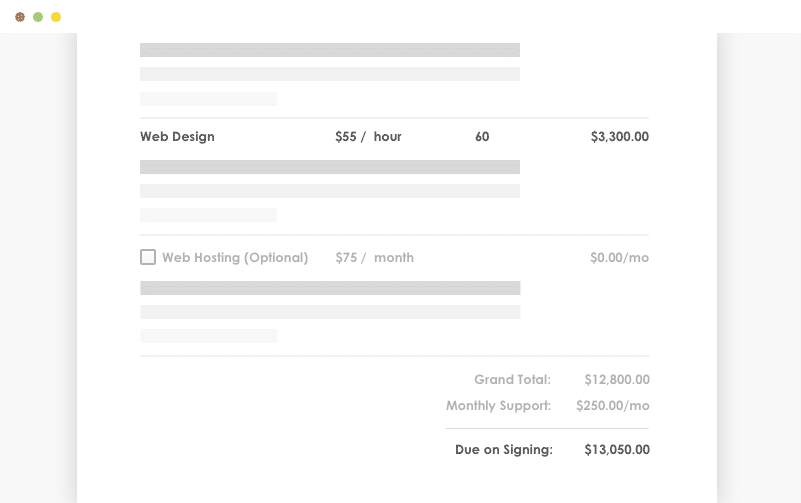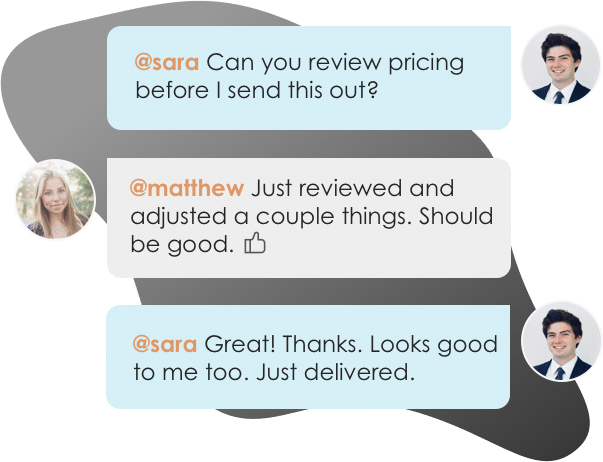 Work With Teammates
Easily collaborate with teammates on proposals. Mention team members to bring them into a proposal, or re-assign ownership when you need to handoff the proposal to another teammate.
Get It Signed
Close the deal faster with integrated e-Signatures. Place signatures, initials, and text field elements throughout your proposal wherever you need prospects to take action and your prospect is guided through a quick acceptance workflow to complete their acceptance. Counter-signing support is also included.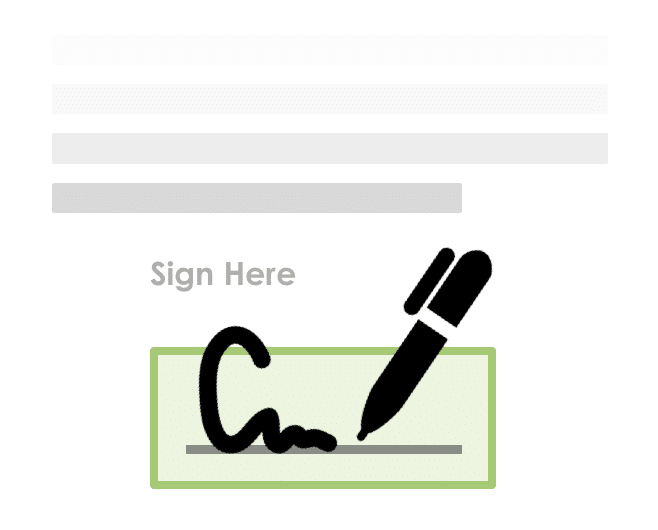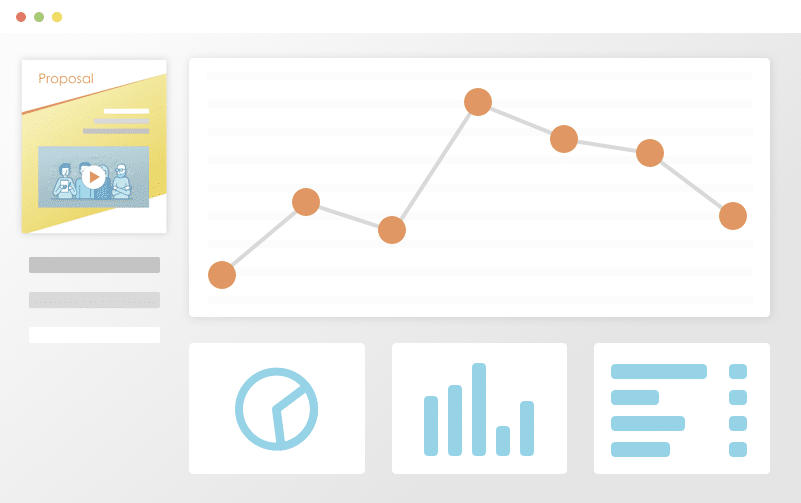 Track Everything
Ever wonder what happens to your proposal after you hit "send"? See detailed analytics and measure how each recipient is interacting with your sales material. Turn on real-time text or email notifications for proposal views and other key events.
Get Your Time Back
Save time and headaches by skipping the painful copy/paste and find & replace on all new proposals for your prospects and customers. Simplify your new proposal workflow to just a few clicks and go from spending hours on customizing new proposals to just minutes with proposal software.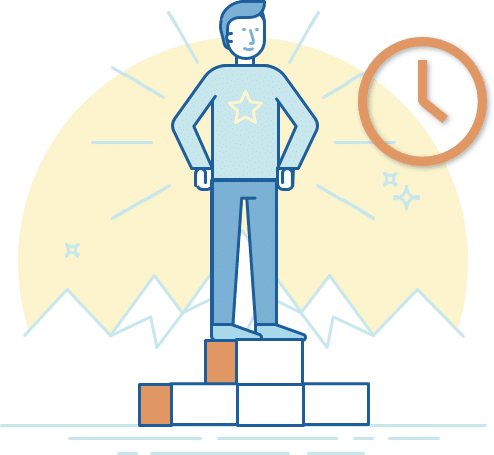 Edit & deliver this template.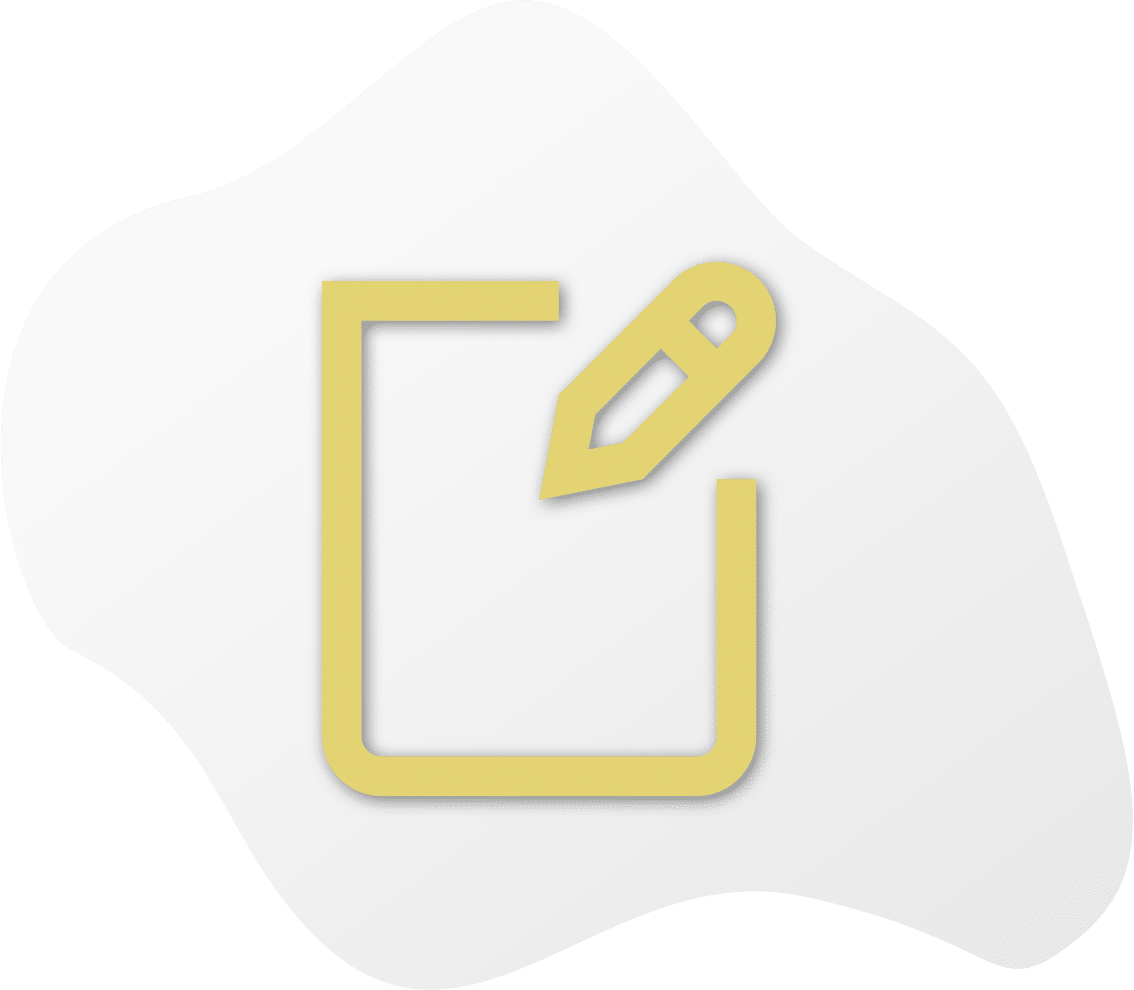 In a world where we continuously search for ways to make our point matter, sell our product, offer new products, and inform stakeholders of situations, communicating through emails is common. The use of emails dates back to 1971, when Ray Tomlinson, a computer engineer, introduced this form of communication. Since then, businesses have used emails to raise awareness about their products and services – a tactic known as email marketing.
There are various reasons a company opts for email marketing. The primary reason is that it's a fast and cost-effective way to interact with customers. Companies usually put out weekly or monthly newsletters to inform consumers about ongoing discounts and offers or ask them to register for an upcoming event. This is to sustain engagement with the customer base and encourage them to keep purchasing from your company. Examples of common email marketing efforts include advertisements for charity drives, newsletters, a digital marketing proposal for school, or a digital marketing proposal for client ppt (PowerPoint). 
A marketing proposal sample doc is a document that facilitates the creation of a marketing proposal. If you're thinking of stepping into the world of email marketing, consider looking for an email marketing template sample. This will give you a good idea of what the structure of a marketing email should be. Consistency is vital in email marketing, so also look for an email marketing calendar template excel, where you can keep track of when to send out emails.
If you're making digital marketing proposal ppt to present to your company, you'll need to include digital marketing quotes from different companies, a sample marketing email, and a timeline for sending out marketing emails. To make a good email marketing proposal, we recommend looking at a sales proposal email template or a sample cover letter for proposal submission. You can also simply search 'how to write a proposal letter for a project,' and you'll find a lot of resources to help you!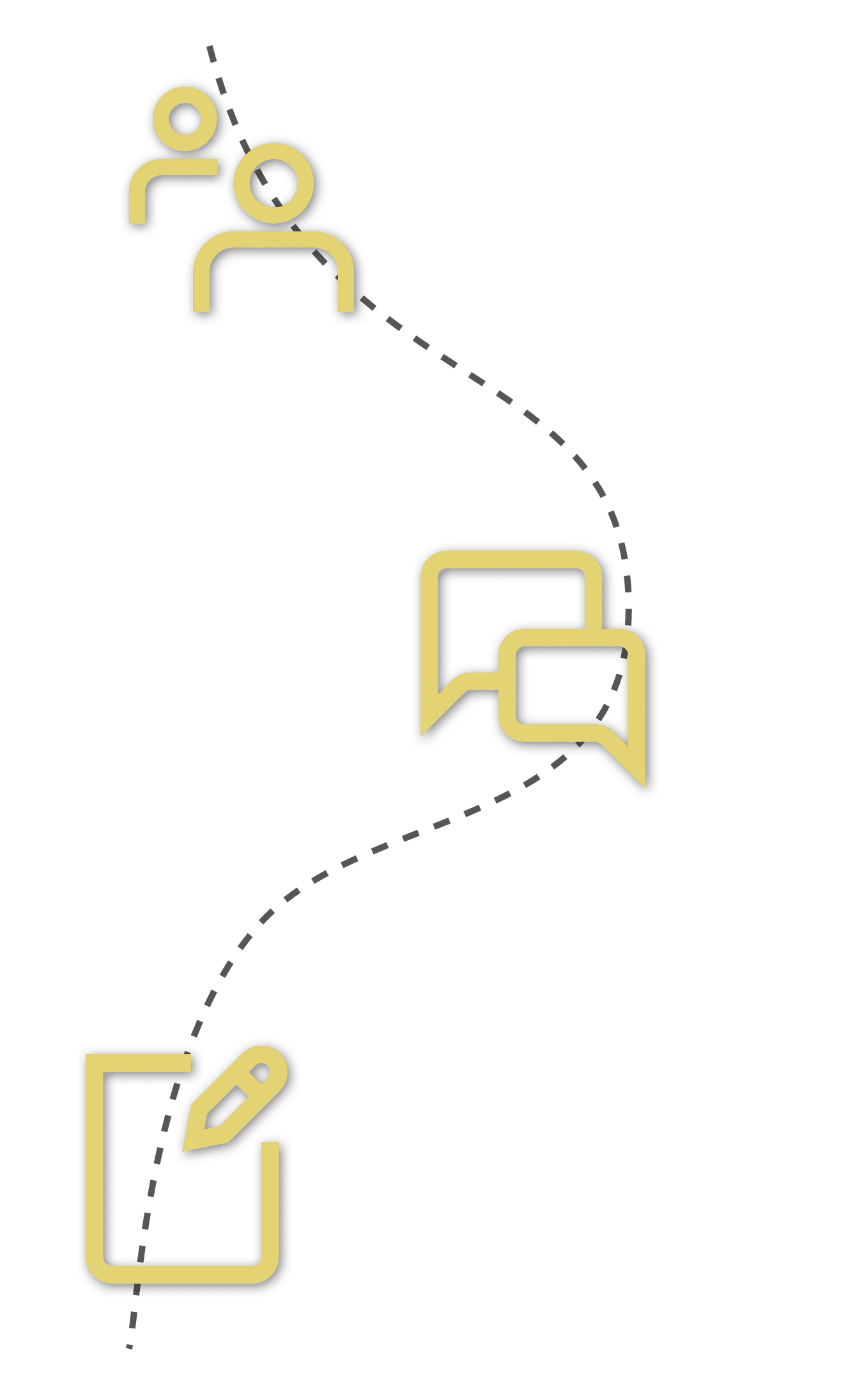 Marketing Proposal Template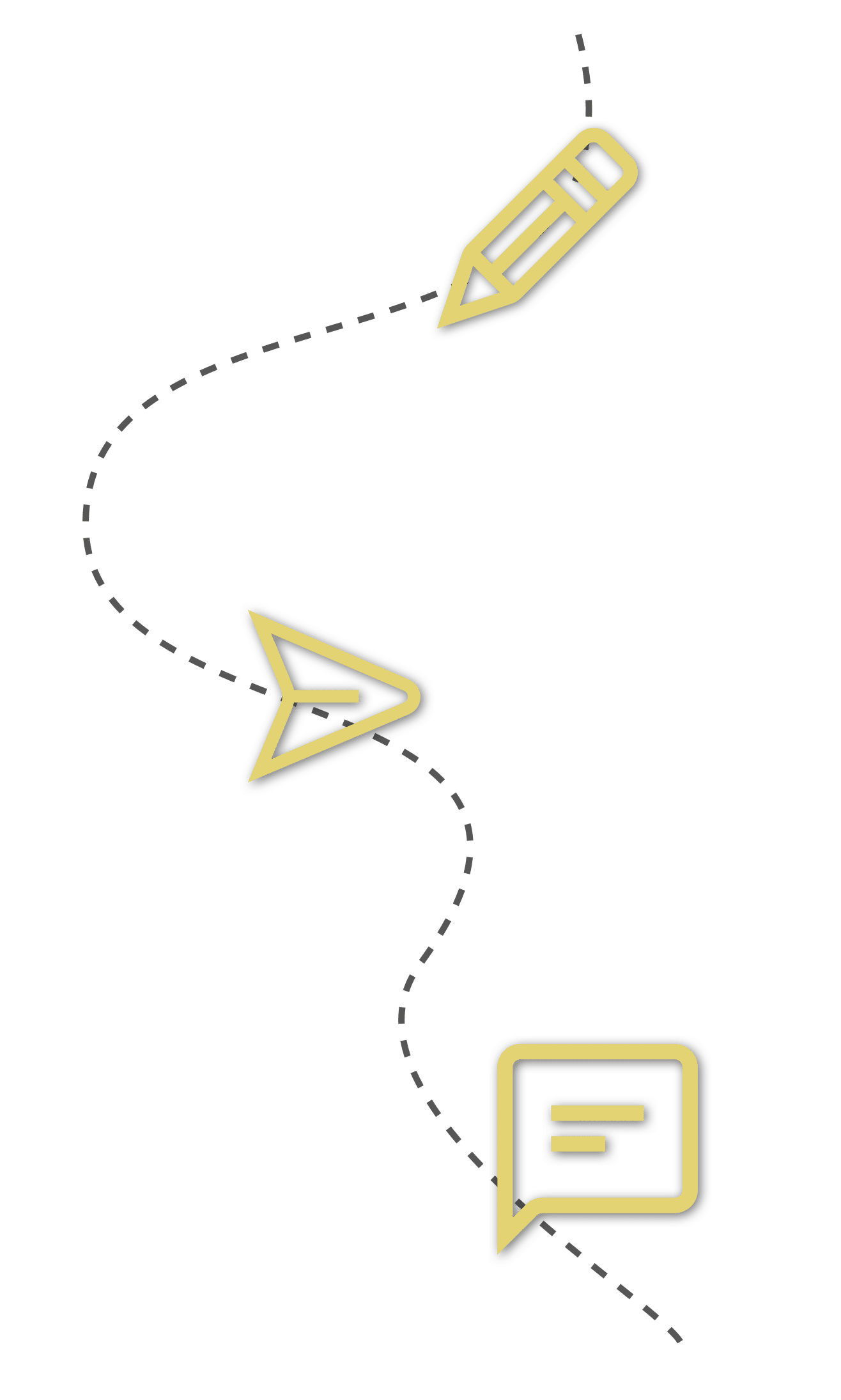 A marketing proposal template is a structure in which you can fill out your thought and marketing proposal ideas to create an email marketing plan. If you're in a marketing company, these proposals can help you secure more clients, so it's important to structure them right. You can look for a sample email proposal to the client or a simple marketing proposal template to help you out. 
You can use two main formats for these proposals: a marketing proposal template ppt or a marketing proposal template word. It really depends on which format you're more comfortable with.
You can find a free digital marketing proposal template or a freelance marketing proposal template to help you with your proposal. Ensure that these templates include the key areas of a marketing proposal, which are listed below.
Talks about the company, market trends, and competitors for the company's industry.
Marketing Strategy and Goals
Over here, two main points are discussed: the promotional and internet strategy. This is an essential section to win the case as the primary call to action and method is highlighted here.
Implementation and Financials
This section covers how the marketing strategy and goals will be implemented in terms of cost breakdown and completion timeline.
Conditions and Acceptance
If required, terms and conditions that make or break the agreement of the proposal are mentioned along with finalization through credentials such as signature, date, and place of agreement.
A marketing proposal cover letter should stress more on the skill set or solutions that you can provide. Talk about how you are dynamic, unique, and can produce significant results. Make your proposal as meaningful as possible by keeping the tone persuasive with a pinch of authoritativeness while avoiding boastfulness.
An email marketing services provider is a company that offers bulk email services. It's both efficient and effective to use these providers to provide email tracking information, a subscriber list that contains multiple contacts, and data to judge the success of your email marketing strategy. You can also use email marketing templates with these service providers to ensure you're sending out well-structured emails. Some examples of email marketing service providers are Mailchimp, Constant Contact, and SendinBlue.
An email marketing quotation states the cost of sending an email to a specific number of subscribers. It's usually charged on a monthly or yearly basis and varies according to the number of people targeted; the more the contacts, the higher the pricing. Other features that also affect pricing include segmentation, using A/B testing, and automation services.
A convenient way to gain outreach is by purchasing email lists to increase your coverage. There are multiple ways of buying these lists, such as acquiring them legally through agreements, conducting surveys, or participating in activities to acquire emails. However, the number of emails you're sending doesn't matter if your emails' quality isn't good.
Email marketing services will ensure that you use email marketing taglines to prompt consumers to read your emails. They'll also provide you with an email marketing strategy template pdf to decide on an effective strategy with their help. In addition to this, you can use a marketing proposal pdf or email proposal template from an email marketing service to improve the quality of your email marketing.
How to do Email Marketing
Are you wondering how to do email marketing? Luckily, it isn't that hard! For effective email marketing, you need to first have a list of contacts to send emails too. You can do so by collecting email addresses of people that sign up on your website! Once you have that, you can use marketing email samples to structure your emails.
The important thing about email marketing is to have a set plan; as we said, consistency is key. Look for an email marketing plan sample or a digital marketing plan training proposal to get an idea of how frequently you should send out emails, and what kind of emails they should be. For example, you can send out newsletters monthly, and discount offer emails weekly.
Email marketing statistics will show you how many email marketing benefits there are. Really, there's no reason to not engage in email marketing. It's a cost-effective way to get the word out about your products and services. It costs you close to nothing and keeps customers engaged. You can also learn more about the best practices for email marketing from MailChimp.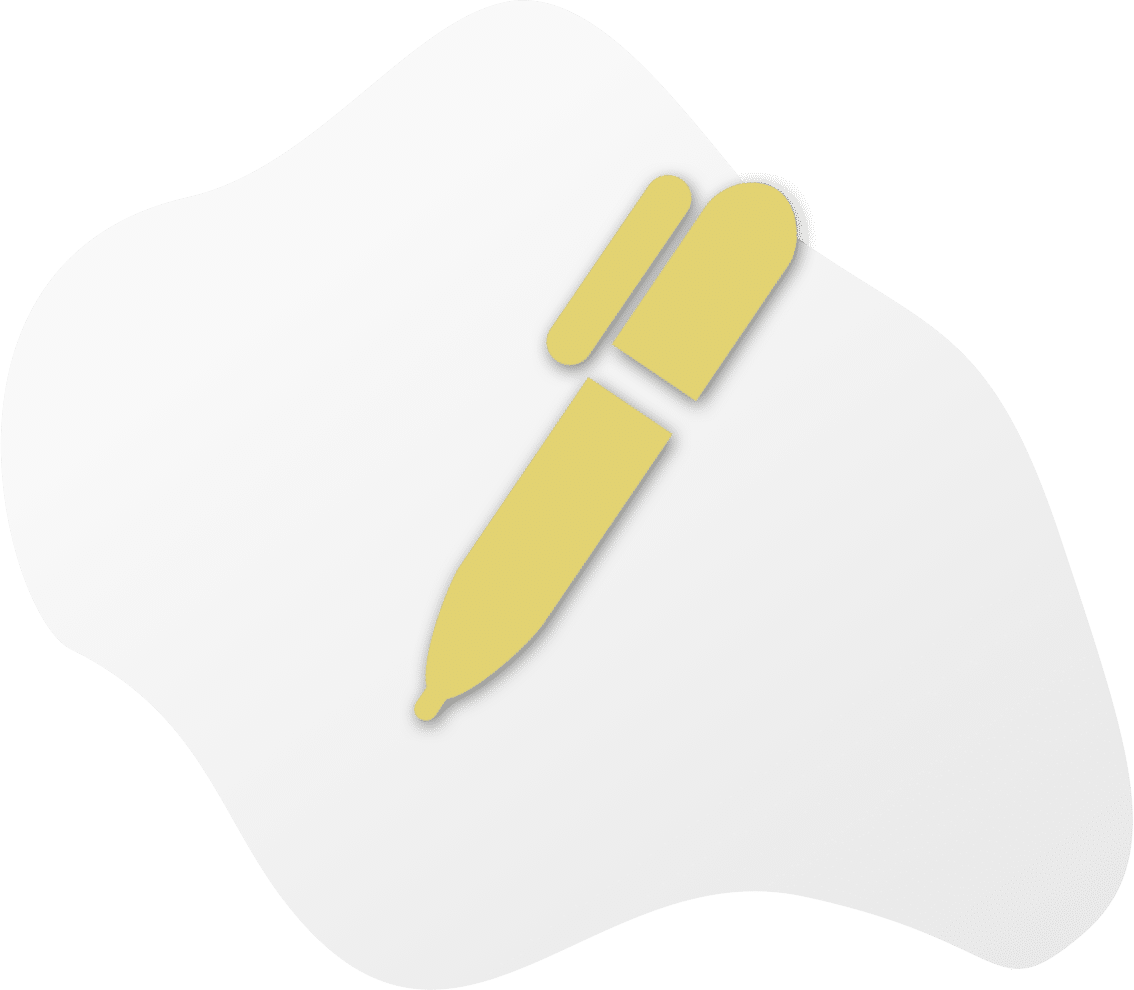 Sample Email to Approach New Client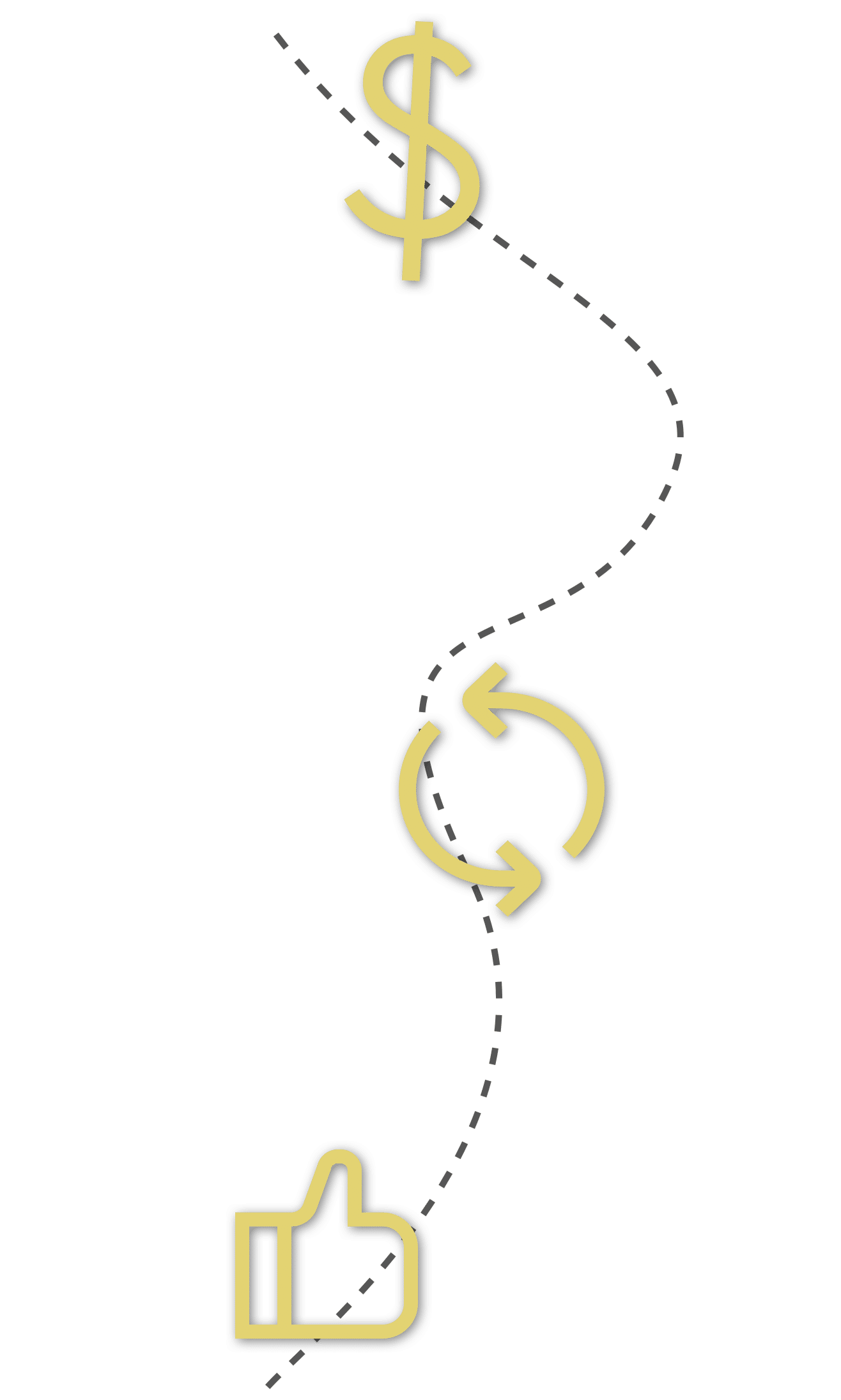 Emails are also an effective way to approach new clients. If you're looking to find new clients, read through a sample email to approach a new client or an email to potential client samples. These will give you a good idea of what to include in your mail. You can also look for specific samples like a sample email to the client for a new business or a project proposal email sample.
Another option to explore to get new clients is cold emailing. This entails randomly emailing potential clients with a proposal, and it can be a gateway for landing success if done the right way. A cold email is not meant to be long, so keep it simple and to the point. To know more about cold emails, check out Proposable's template. This is a kind of email proposal sending a sample that will help you structure your cold emails well. Proposable also has an email marketing sample letter, digital marketing email proposal, and a revised proposal email sample that you can make use of!
Edit & deliver this template.