Printing Proposal Template
If you offer printing services and are looking to present your company in the best light, come check out our printing proposal template. We've taken the guesswork out of putting together impressive looking proposals with our free and fillable printing proposal template that can be customized to your needs in minutes. Edit, deliver, and track your proposal, then get approval with built-in eSignatures.   
Best proposal software ever! 
I've tried soooo many proposal softwares and I'll never try another one after Proposable. It's so easy to use and it looks good, which all the others don't.
Smart, reliable, and constantly improving.
Proposable just works. I can make visually interesting sales presentations, dynamically insert content, and execute agreements. Proposable powers our entire sales process.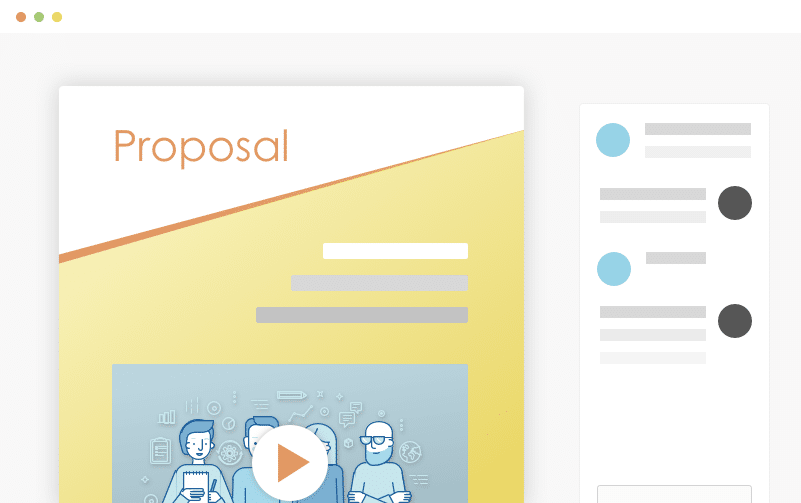 Wow Your Audience
Blow people away with a beautiful proposal that stands out above the rest. Add video and rich-media directly into your proposal pages for a more immersive sales presentation that's sure to make an impact.
Set Your Prices
Quickly build quotes, bids, and estimates with our flexible estimate block. With optional line-items, optional quantities, taxes, discounts and more, you can quickly represent your products and services in a polished and readable format. Organize all your products and services in the Pricing Catalog for instant recall.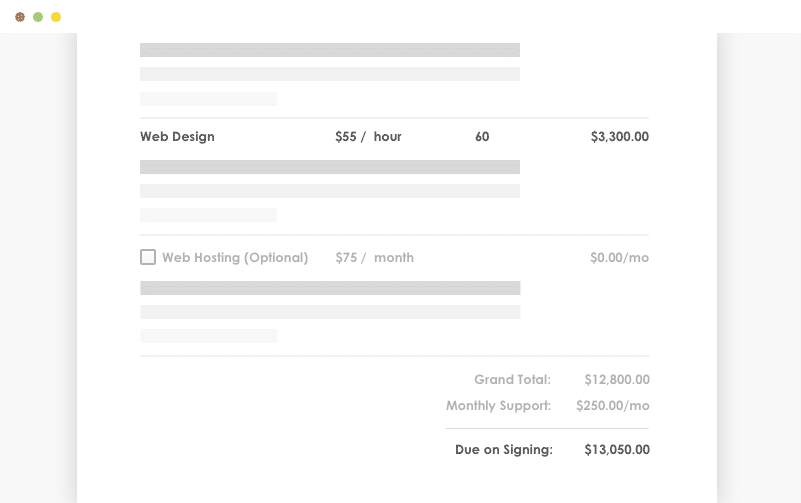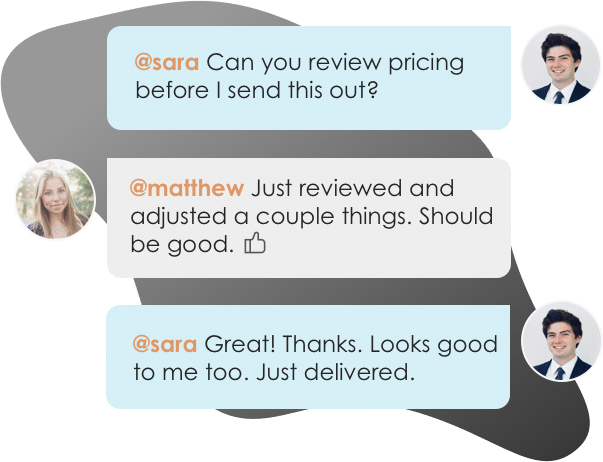 Work With Teammates
Easily collaborate with teammates on proposals. Mention team members to bring them into a proposal, or re-assign ownership when you need to handoff the proposal to another teammate.
Get It Signed
Close the deal faster with integrated e-Signatures. Place signatures, initials, and text field elements throughout your proposal wherever you need prospects to take action and your prospect is guided through a quick acceptance workflow to complete their acceptance. Counter-signing support is also included.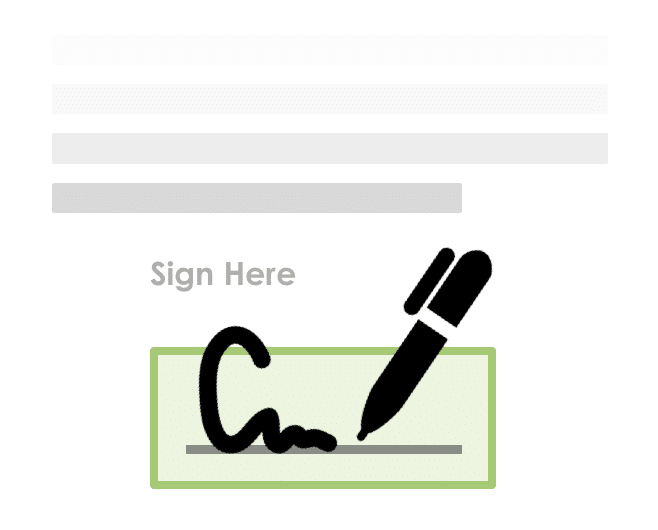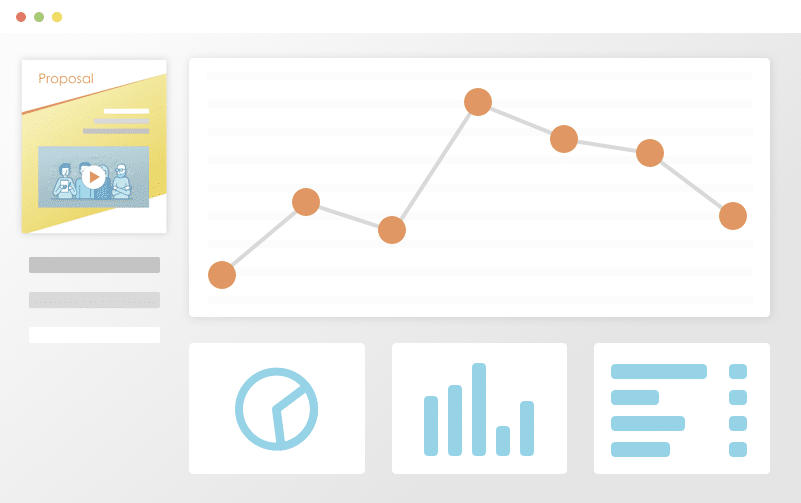 Track Everything
Ever wonder what happens to your proposal after you hit "send"? See detailed analytics and measure how each recipient is interacting with your sales material. Turn on real-time text or email notifications for proposal views and other key events.
Get Your Time Back
Save time and headaches by skipping the painful copy/paste and find & replace on all new proposals for your prospects and customers. Simplify your new proposal workflow to just a few clicks and go from spending hours on customizing new proposals to just minutes with proposal software.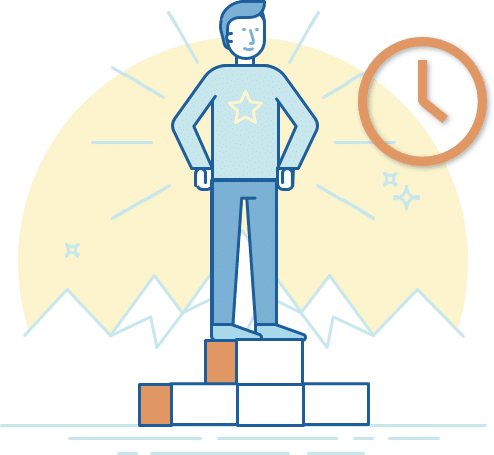 Edit & deliver this template.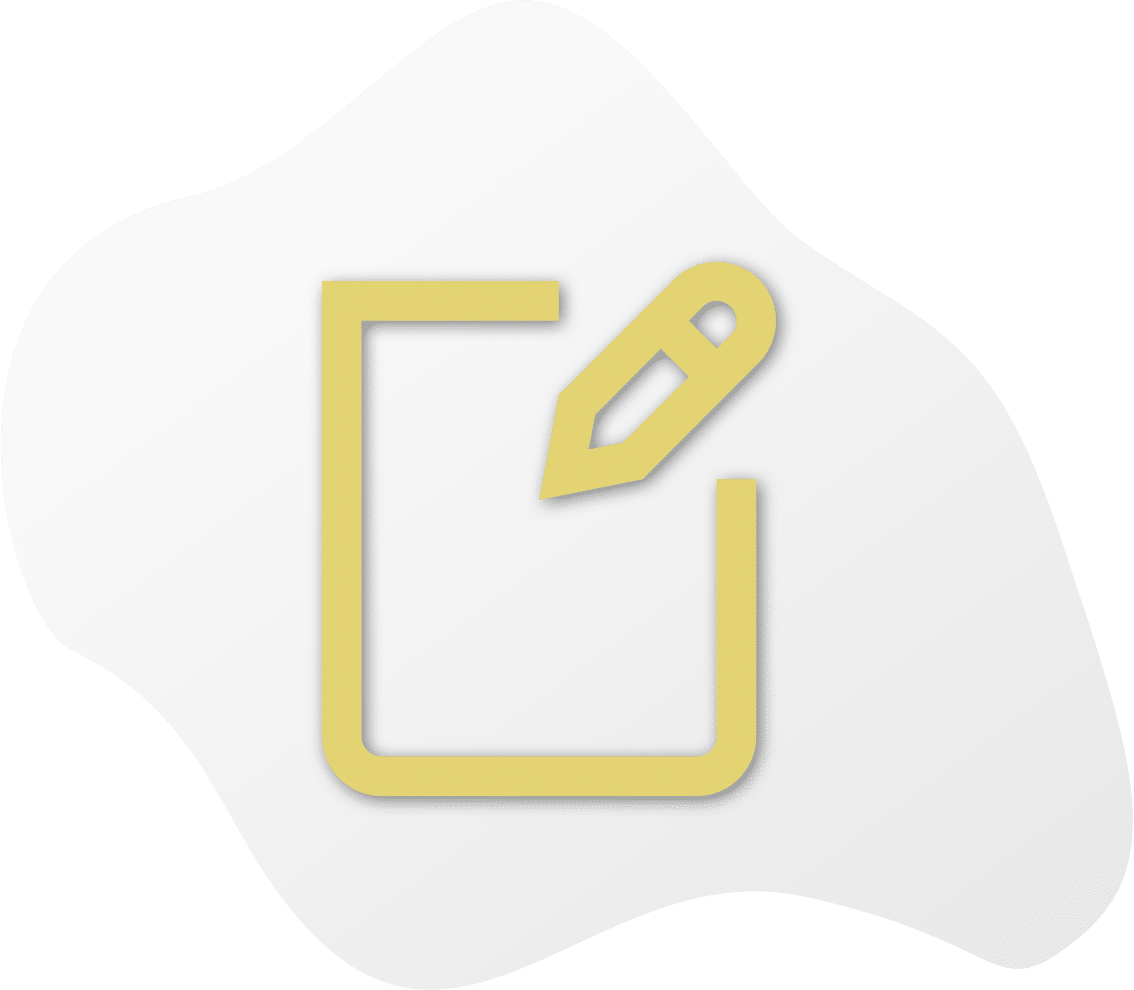 Printing has been around for a surprisingly long time. The Chinese first started printing on paper with woodblocks back before 220 AD. A few hundred years later, in 1040 AD Bi Sheng invented moveable type. This was followed by Johannes Gutenberg inventing the printing press in 1439.
Needless to say, his invention really took off. Books, newspapers, marketing materials, scientific papers, and more are all ways that the printing press helps us to share information. With the advent of the Internet, commercial printing has slowed down. It's easier and faster to share information digitally these days.
However, it's also easier to alter it. Printed papers are still necessary for certain types of documents such as legal paperwork and the like — although as security improves, digital documents are becoming more and more common.
For now, there are a lot of printing companies competing for dwindling business demand. For this reason, when a printing company wants to win a contract, they need to have a killer printing proposal.
A printing proposal lays out how the company plans to meet a potential customer's needs. Everything about the project must be explained and accounted for, without becoming so long and boring that the reader loses interest. It's a delicate balance.
To make writing your proposals easier, check out the business project proposal samples available on Proposable.com.
You can see a sample business proposal letter for printing services PDF, a more generic sample business proposal for services, or a simple business proposal sample PDF. We also have a contract proposal template and a consulting proposal template available for viewing.
If you need email material, check out our business proposal email to client sample or our business proposal email template.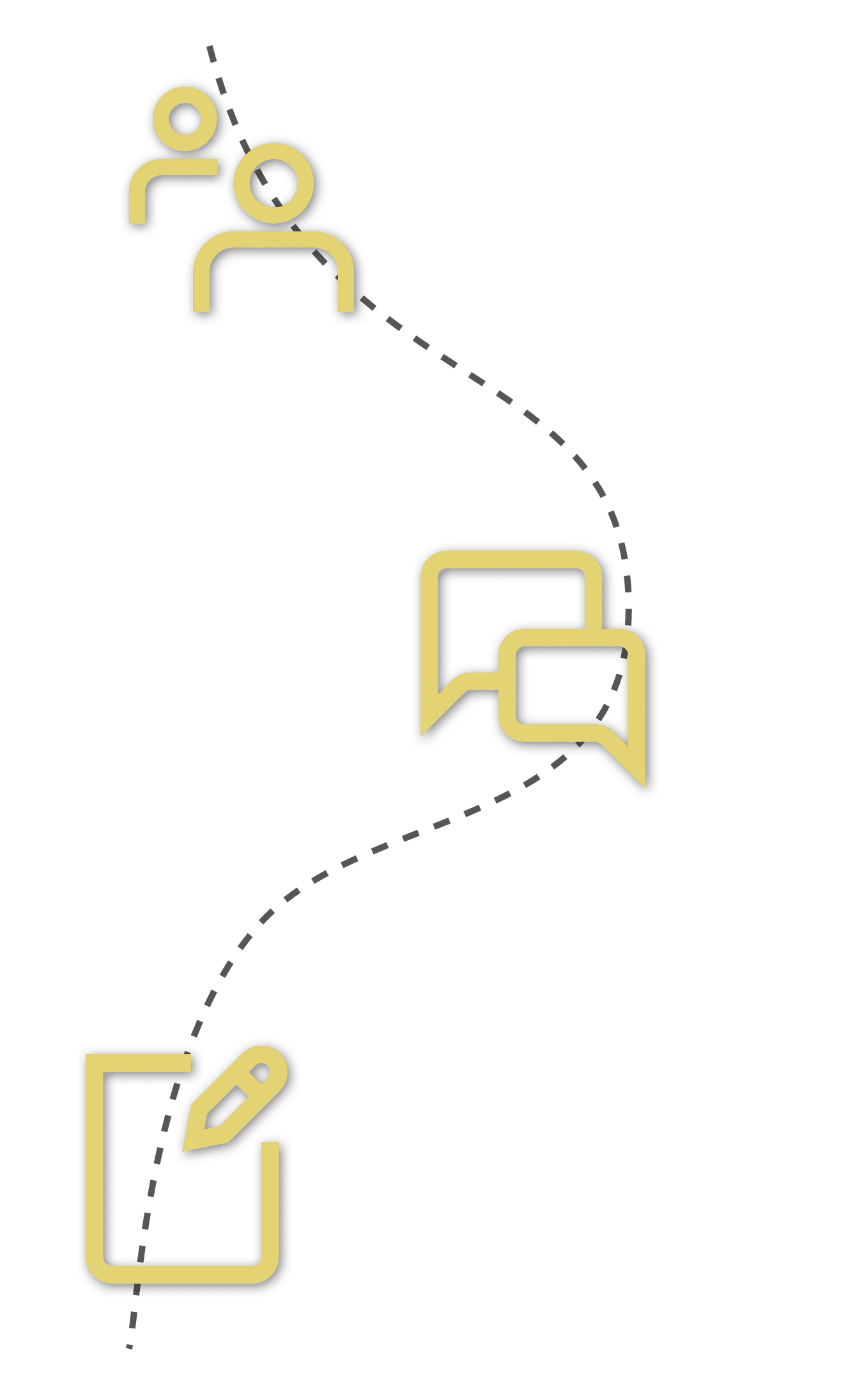 There are several sections that you need to include in your printing business proposal. You need a section offering a short introduction, an overview of your services, how you can solve the client's problem or meet their need, and pricing information.
At the end of your proposal, you can also include a customer acceptance section. Once the client signs on the dotted line, the proposal becomes a legally binding contract.
Learning how to write a proposal is no easy task. You need to cover all the relevant information, but be brief and persuasive. Plus, you want to display confidence without sounding arrogant.
This is why looking at templates can be extremely helpful. Here on Proposable.com we have lots of resources including how to write a proposal letter examples, a print media proposal template, a sales proposal template, and an offer of services template. We also have an internal proposal template for those who need to show their boss how they plan to tackle a printing project.
Our software makes it easy to write and manage all your proposals from one convenient location. Check out our fillable templates, where you can easily tweak a few words here and there and write a strong proposal in minutes, rather than hours.
When you send your customized proposals with our software, it tracks them and lets you know when the recipient has opened them and how long they are viewed.
Our built-in e-Signing makes it super simple (and quick!) to gather signatures when it's time to make things official.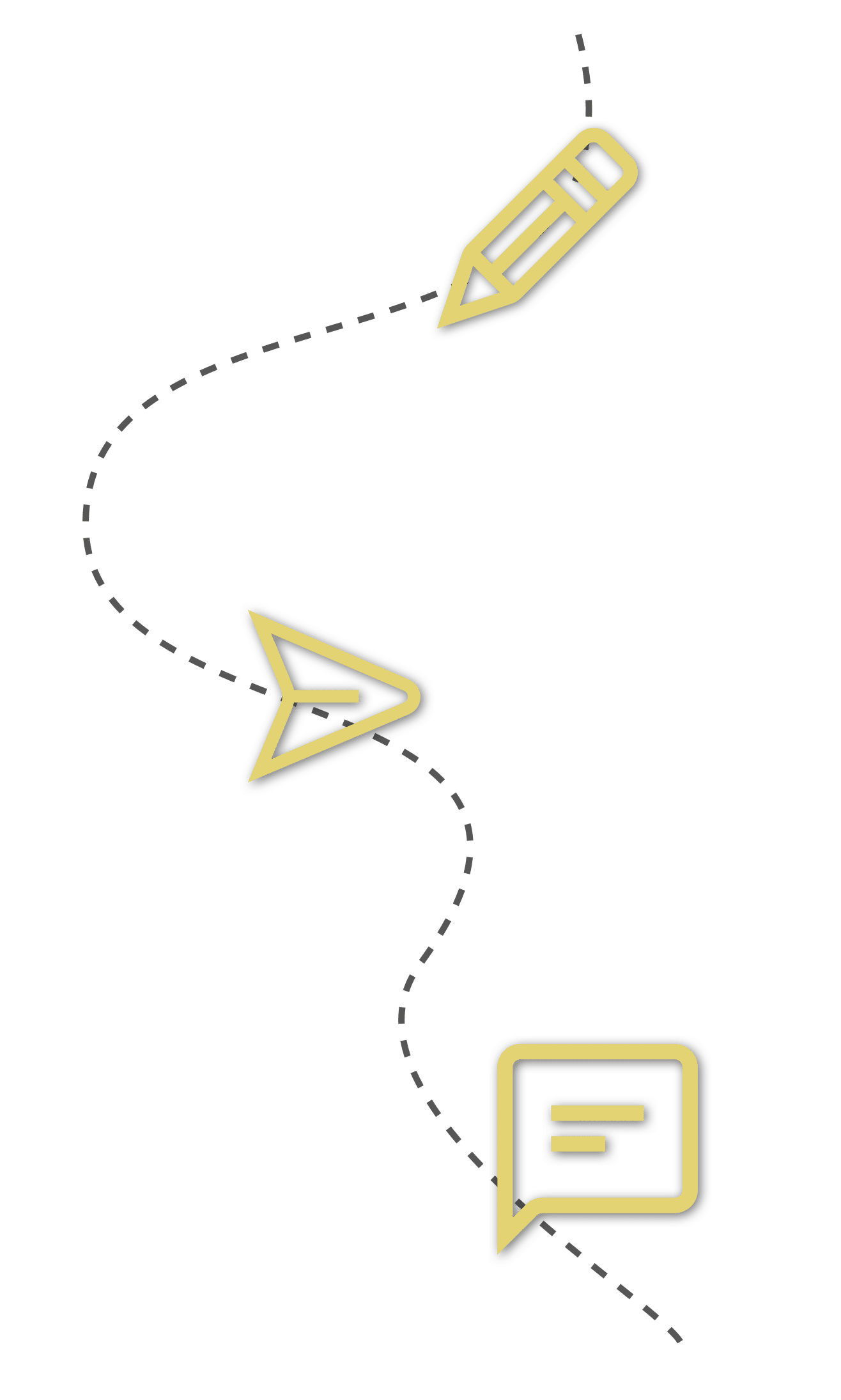 Printing proposals are a short but detailed overview of the services your company offers. But sometimes you need to quickly introduce your company and that's it. That's where the printing proposal letter comes in.
The printing proposal letter is basically a quick introduction. You'll want to talk about your company and what makes you different from every other printing company out there. Be sure to customize this section to show that your strengths lie in the area that your reader needs service.
Sometimes you'll send out a proposal letter for a project before you send the full proposal. This letter is essentially a sales letter and as such needs to be focused on the company you are trying to sell to. The letter needs to be specifically written to address the intended audience. Something that sounds too generic won't impress the reader in the way you want.
Other times you'll send them together. In that case, the purpose of the proposal letter is to get the reader to read your entire proposal. Keep in mind that the reader may be choosing between 3 or 4 proposals. They'll only read your full proposal if the letter catches their interest. 
So, how do you write an amazing proposal letter? You use the printing services proposal templates found on Proposable.com. We have all sorts of samples and templates available including a proposal letter template, a contract proposal letter, a sample quotation for printing services, and a printing quotation format in word.
If the project involves printing large signs we have a signage proposal sample you can use. You should also look at our proposal report, sample proposal letter to offer services, and sample email for quotation request.
Using our software and templates makes it so easy to write, manage, and track your proposals and proposal letters.
Service Proposal Template
Printing companies aren't the only type of company that needs to use service proposals. Many companies use them to introduce themselves and their services, and convince the reader that they are the ones for the job.
Cleaning companies, caterers, event managers, pest control companies, electrical or plumbing contractors, transportation companies — all these types of companies use service proposals on a regular basis to win new customers.
Of course, many business owners, though experts in their field, may not be expert wordsmiths. However, they'll never get a chance to prove their competence in the field without that winning proposal.
At Proposable.com we make it easy for everyone to send professionally written service proposals and contracts, with all the necessary elements to make them legally binding. 
Check out our service proposal template, service quotation template, subcontractor quote template, or professional services proposal template.
You can also get tips on how to offer your services via email or write a sample letter for transport services.
A few years ago proposals were typically mailed out to potential clients. Now, however, email is an increasingly popular method of delivery. This method is much faster, proposals can be sent, accepted, and signed all in the same day. There's no waiting for documents to be mailed back and forth or to arrive by courier.
Propsable.com takes things one step further. You can manage and store all your proposals electronically and access them from your dashboard in one convenient location.
We literally take all the hard work out of sending proposals and collecting signatures. Be careful, with our easy templates you might soon have more work than you know what to do with.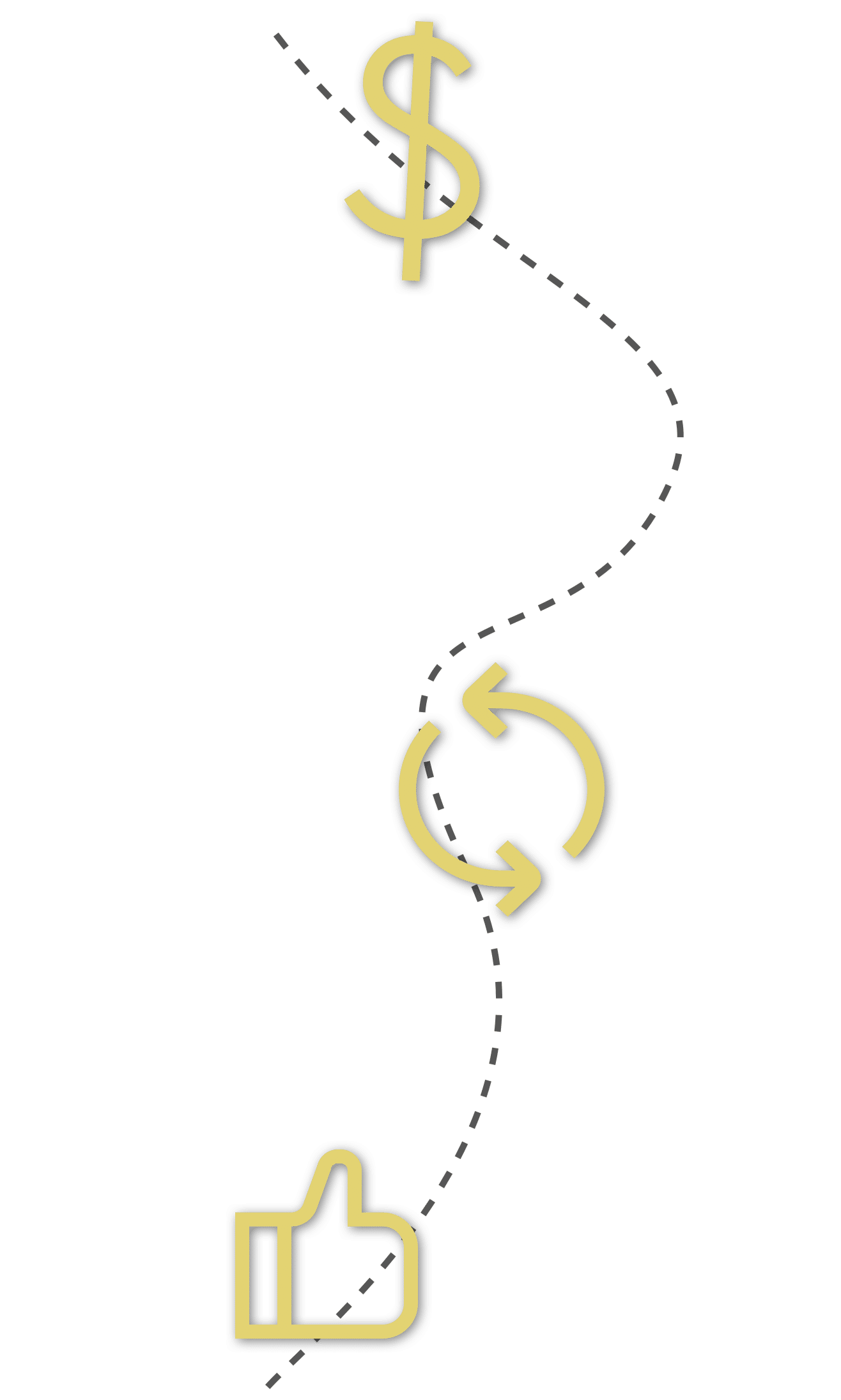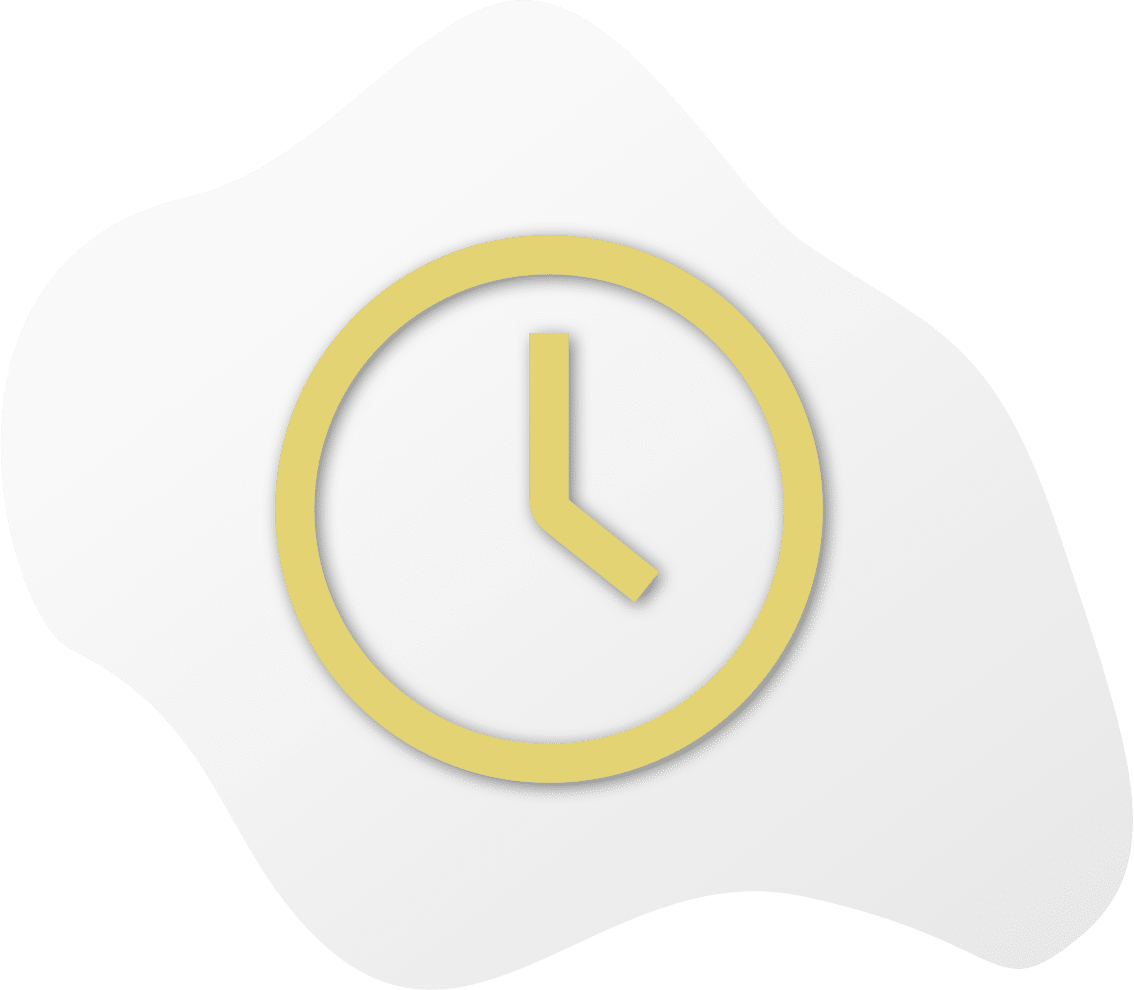 There are many ways to put together proposals. You can do it the tedious way by hand in Microsoft Word or Google Docs. You can do it the convenient, but expensive way by hiring a proposal writing service. Or you can do it the easy and inexpensive way by using templates and the proposal software from Proposable.com.
You can take advantage of our free proposal software for all sorts of projects.  Whether you need to see Outdoor Advertising proposal samples, a design quote template, a pricing proposal template, or a TV advertising proposal sample PDF, we've got you covered.
Use our work proposal template PDFs to meet all your proposal writing needs. We know that our customers' needs are always changing and that's why we are constantly adding to our library of proposal templates.
Check out Proposable.com's extensive template selection today and make proposal writing as fast and easy as it should be.
Edit & deliver this template.