Financial Services Proposal Template
If you're in the financial service industry and are trying to grow your client base you probably know how important a persuasive proposal can be. We've taken the guesswork out of putting together effective proposals with our free and fillable financial services proposal template. Edit, deliver, and track your proposal, then get approval with built-in eSignatures.   
Best proposal software ever! 
I've tried soooo many proposal softwares and I'll never try another one after Proposable. It's so easy to use and it looks good, which all the others don't.
Smart, reliable, and constantly improving.
Proposable just works. I can make visually interesting sales presentations, dynamically insert content, and execute agreements. Proposable powers our entire sales process.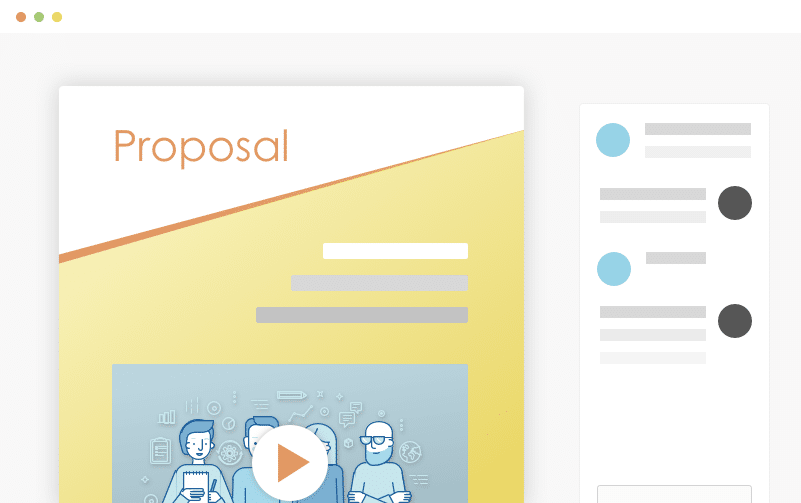 Wow Your Audience
Blow people away with a beautiful proposal that stands out above the rest. Add video and rich-media directly into your proposal pages for a more immersive sales presentation that's sure to make an impact.
Set Your Prices
Quickly build quotes, bids, and estimates with our flexible estimate block. With optional line-items, optional quantities, taxes, discounts and more, you can quickly represent your products and services in a polished and readable format. Organize all your products and services in the Pricing Catalog for instant recall.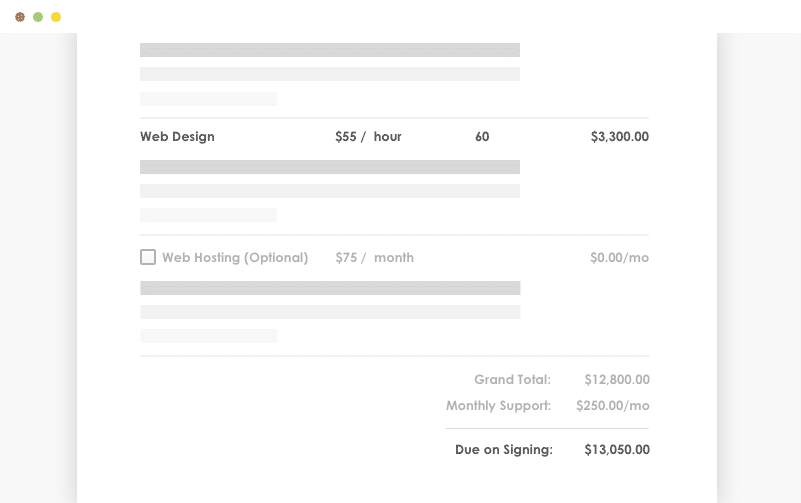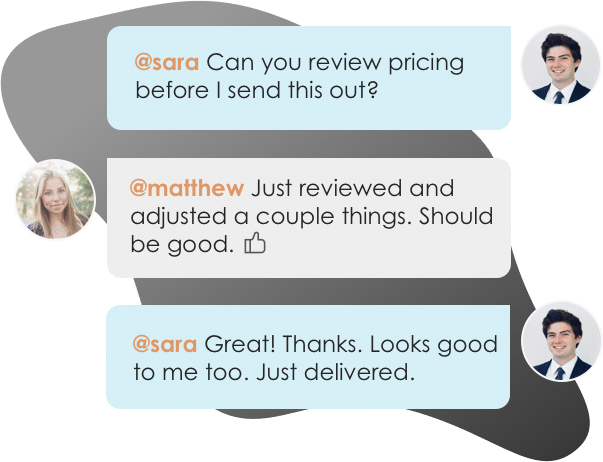 Work With Teammates
Easily collaborate with teammates on proposals. Mention team members to bring them into a proposal, or re-assign ownership when you need to handoff the proposal to another teammate.
Get It Signed
Close the deal faster with integrated e-Signatures. Place signatures, initials, and text field elements throughout your proposal wherever you need prospects to take action and your prospect is guided through a quick acceptance workflow to complete their acceptance. Counter-signing support is also included.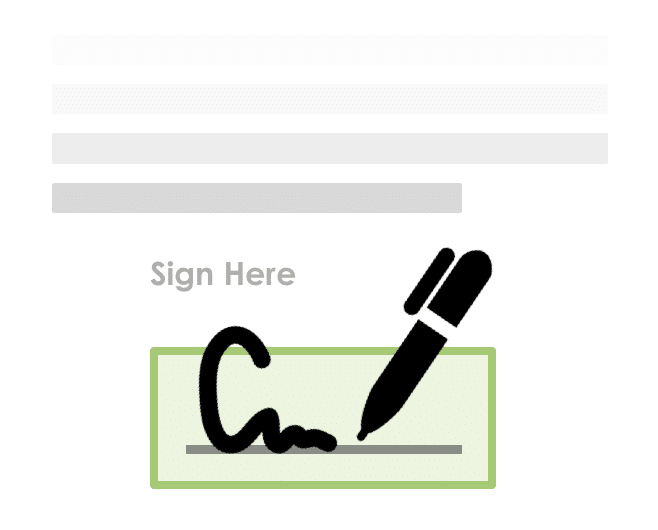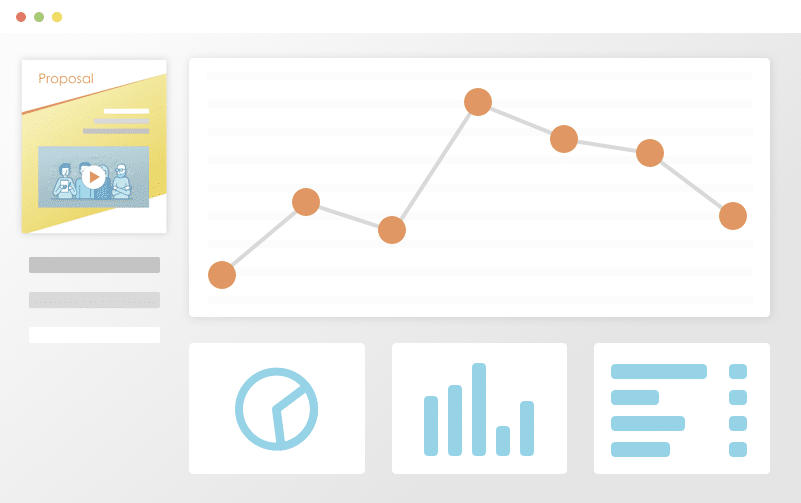 Track Everything
Ever wonder what happens to your proposal after you hit "send"? See detailed analytics and measure how each recipient is interacting with your sales material. Turn on real-time text or email notifications for proposal views and other key events.
Get Your Time Back
Save time and headaches by skipping the painful copy/paste and find & replace on all new proposals for your prospects and customers. Simplify your new proposal workflow to just a few clicks and go from spending hours on customizing new proposals to just minutes with proposal software.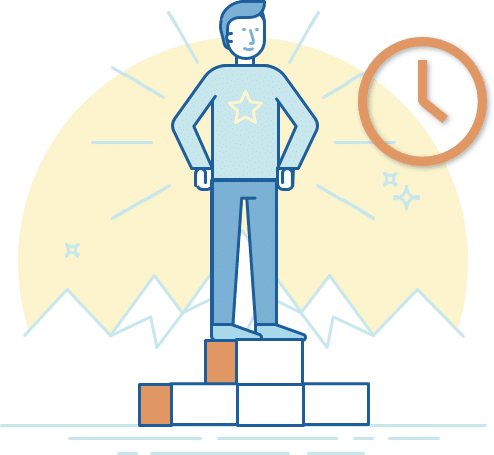 Edit & deliver this template.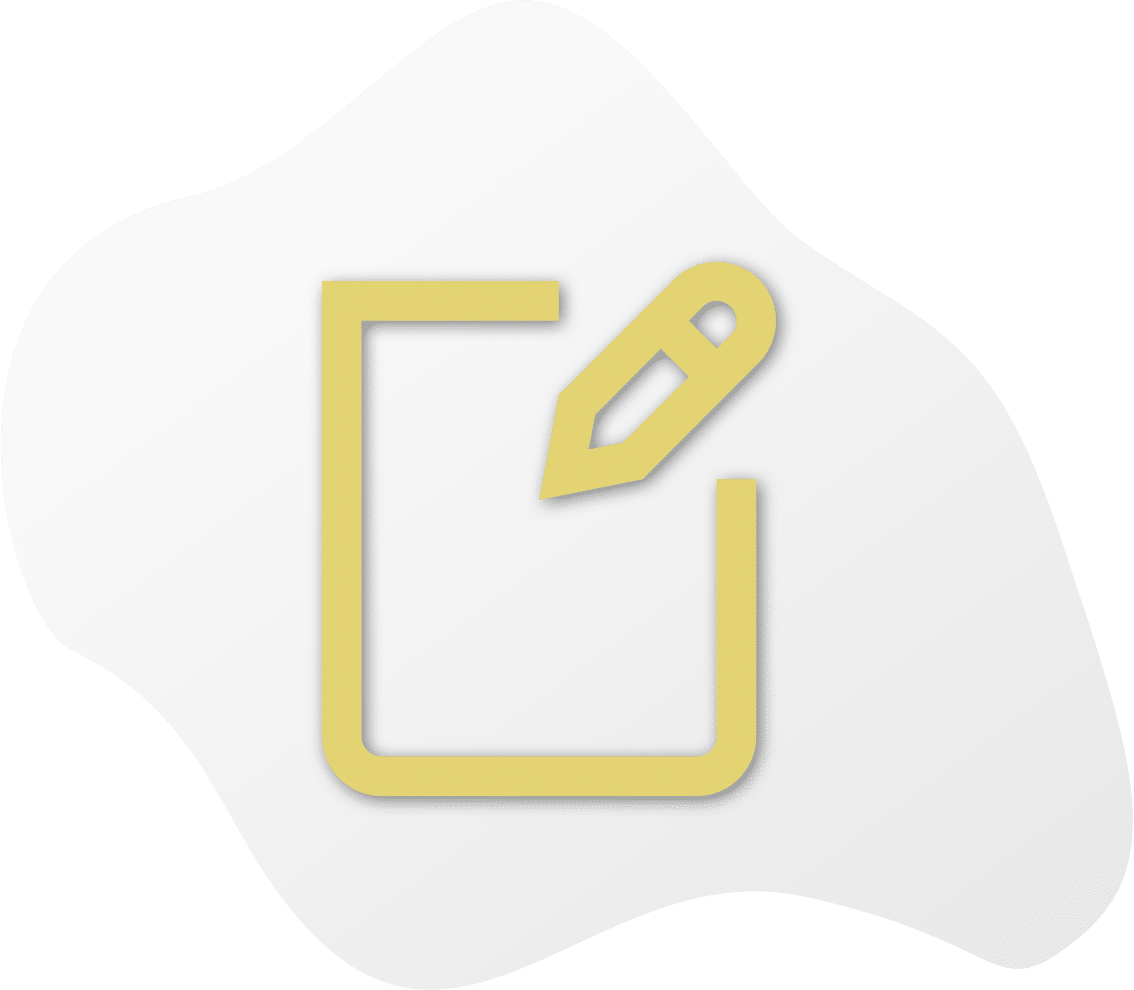 As the old saying goes, money makes the world go round.  Businesses and individuals all count on the financial services provided by many different kinds of companies in the finance world.
Everything from insurance companies to stock brokerages to wealth management companies to banks and credit unions are part of the financial services sector.
In order to successfully run a business, you will use many types of financial services. You may need to solicit funding or write up a business proposal to create a partnership or sell your services.
To do this more efficiently you can use a business proposal template free download from Proposable.com. You can also check out a business proposal sample PDF to help guide you as you write up these important documents.
When you're dealing with another business, take a peek at our b2b business proposal template, which will guide you to include the right information when working directly with another business.
When you need to solicit funding, it's important to include the right information and understand how to appeal to your audience. Check out a financial proposal sample PDF or financial proposal for a project PDF from Proposable.com. With our fillable PDFs, all you have to do is fill in the relevant information for your venture or project, the rest is already written for you.
What if you're hoping to gain support from an angel investor? You'll want a more specific type of proposal to appeal to them. Use our angel investor proposal template to easily write up a convincing proposal.
Another useful document is a financial management proposal. With this, you can show investors exactly what you're planning to do with their money. This helps breed trust and makes it more likely that an investor would trust you with their investment.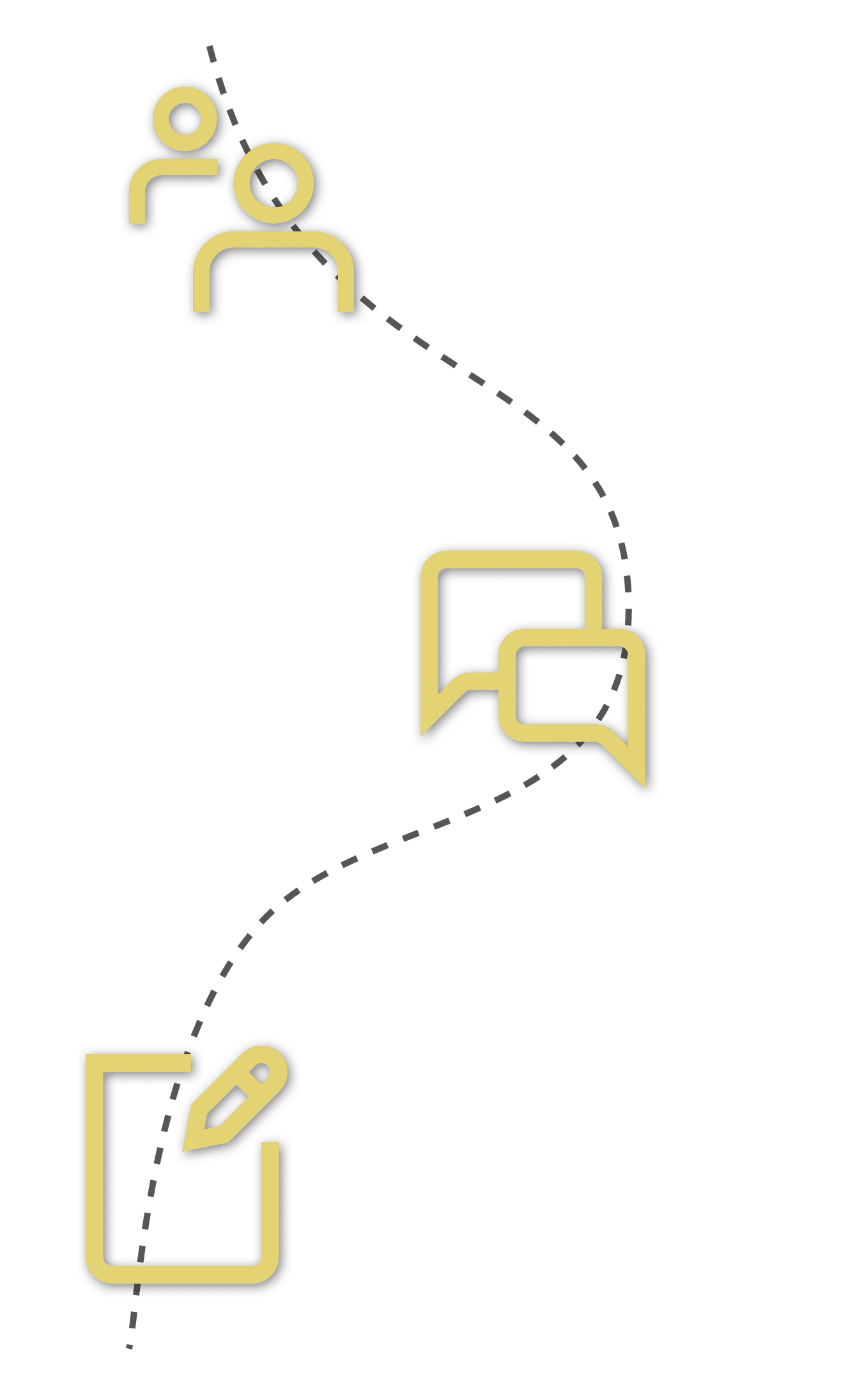 Consulting Proposal Template
It might seem strange that people can build a business out of giving advice, but good consultants do more than give information. They make diagnoses, give recommendations, and help solve problems.
They go on to help implement those recommendations and teach the client how to recognize and solve problems in the future. In this way, they can permanently improve organizational effectiveness.
To be successful as a consultant, you've got to start off with a convincing proposal that will inspire businesses to hire you. We recommend our consulting proposal template in DOC or PDF format. We also have a consulting proposal template in Google Docs for those who prefer that platform. For visual presentations, count on our consulting proposal template in PPT.
A solid consulting proposal should contain a few specific elements. Begin with a basic cover page and executive summary. You should go on to outline the client's problems and the positive outcomes you believe they are looking for.
Detail the project and how your services can help them reach those positive outcomes. Include specific information about solutions and project deliverables.
Finally, have a section detailing your pricing terms and conditions. Follow our simple individual consultant proposal sample for a great example of how things should be laid out.
Of course, there are many different kinds of consulting. Your proposal needs will change depending on the type of consulting you offer. That's why we offer many types of consulting proposal templates for you to choose from. Check out our management consulting proposal PDF or our marketing consulting proposal template to start.
Need a proposal for IT consulting services? We've got that too!
Even something specific like learning how to write a financial proposal for Unicef is easy when you follow our sample consulting proposal letter.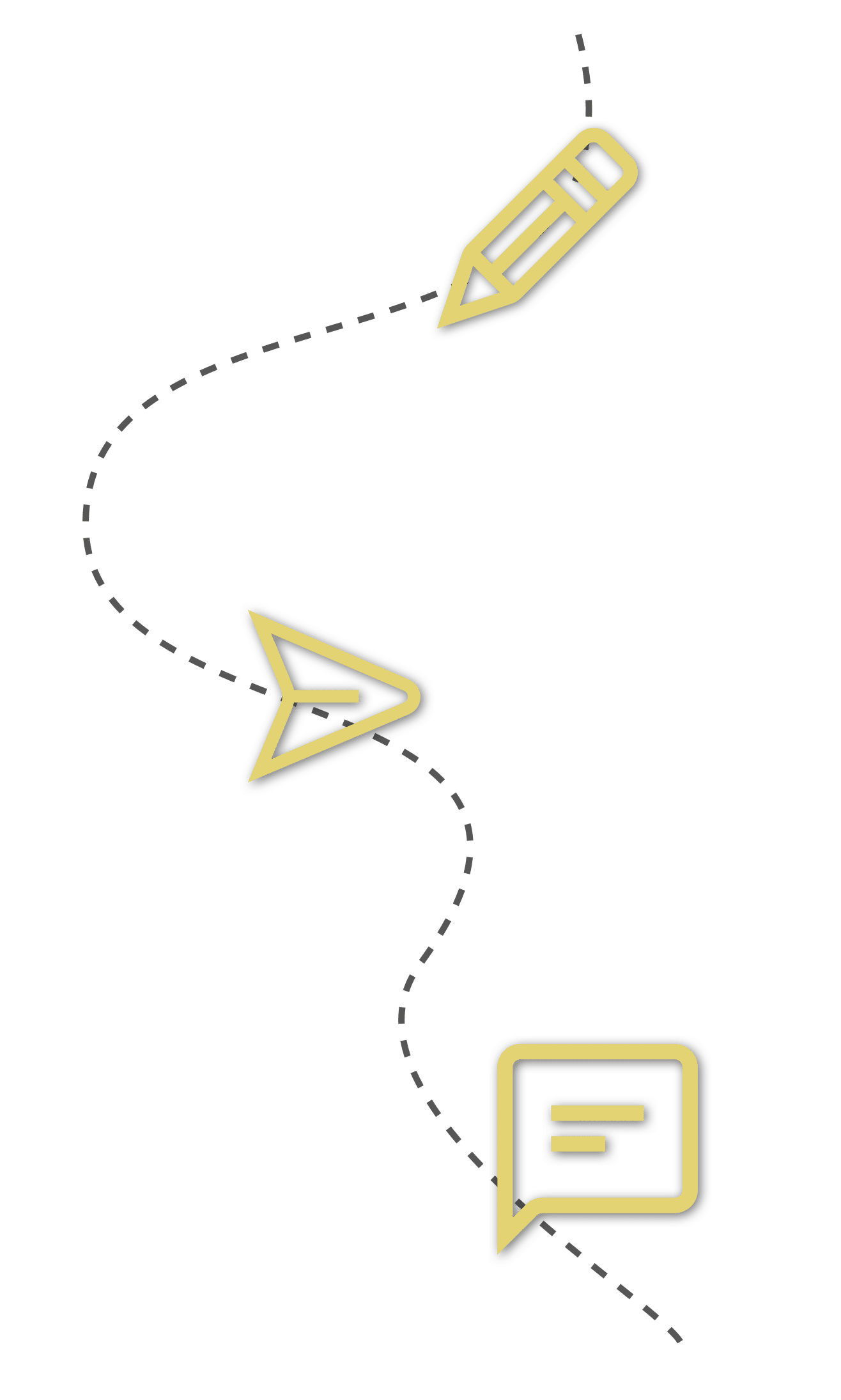 There are various formats you can use to put together a proposal. Many people choose to use proposal templates in Word. This format is handy because it is easy to use and most people have easy access to the software needed to be able to open the documents.
However, there are a couple of big downsides to using Word. Formatting options can be limiting, preventing you from creating the exact look you want for your proposal. The other problem is that other people have the ability to modify your document. This isn't always ideal.
That's why we offer different options. Check out our free business proposal template in a Word DOC as well as our various offerings in PDF form. We have plenty to choose from such as a sample technical proposal for consulting services or a simple consulting proposal template.
Rest assured that whether you need something simple like a restaurant consulting proposal template or something more sophisticated like a sample financial proposal for consultancy at Unicef, we have the template that you need.
Regardless of which format you choose, all of our templates are easy to work with. Simply fill out the necessary fields and you've got a basic proposal to work with.
The elements of your proposal will vary a little depending on the type of proposal you're writing. A Unicef financial proposal example will look different than a sales proposal offering your consulting services.
However, there are a few basic elements that your proposal should contain.
A cover page introduces you and your proposal. A simple proposal format will then include a summary of the problem you intend to solve or the project you wish to undertake. You'll then need to explain how you're going to accomplish your goal.
Outline the cost of your services or the budget for the project you're proposing. In some cases, you should add a section justifying the budget.
Whether you're looking at a stock investment proposal template or a technical proposal sample you'll probably see these elements. Other documents like a Unicef consultant financial proposal sample will get more specific or have additional sections.
That's the beauty of using templates, the pre-formed sections will help make sure that you don't forget anything when drafting your proposal. Plus, you can save a lot of time writing a lot of similar proposals for different recipients.
Investment Proposal Template
Learning to write a killer investment proposal is critical if you want to obtain funding for your business or non-profit. Investors have money they want to invest, but they also have plenty of people jockeying for funding. Your investment proposal template has to blow the others out of the water.
Following a template is one sure-fire way to make sure all the right boxes are checked and you've included all the necessary and relevant information. Check out our investment proposal template free download or our free startup investment proposal template for some great ideas and inspiration.
For short proposals, check out our handy one-page investment proposal template.
You can also use investment proposal software that will help guide you through the writing process and make sure you don't forget anything.
An essential element of writing investment proposals is to get your audience to trust you. People will only give their money to people they trust.
In some cases, that means you'll need to show your financial management skills. Check out our financial management proposal example or our financial advisor proposal template for ideas on how to present yourself.
You also may want to use a financial planning proposal template or our financial offer template in Word to show off your financial prowess. Investors need to feel assured that you know what you're doing with their money. After all, they're in the venture to make a profit. If they don't feel secure with you, they will happily move along to someone else.
Regardless of whether you need an investment document template or want to write an equity investment proposal, Proposable.com is here for you. We have templates for every type of proposal imaginable.
Take your proposals to the next level and spend less time writing them with our templates. It's all a win!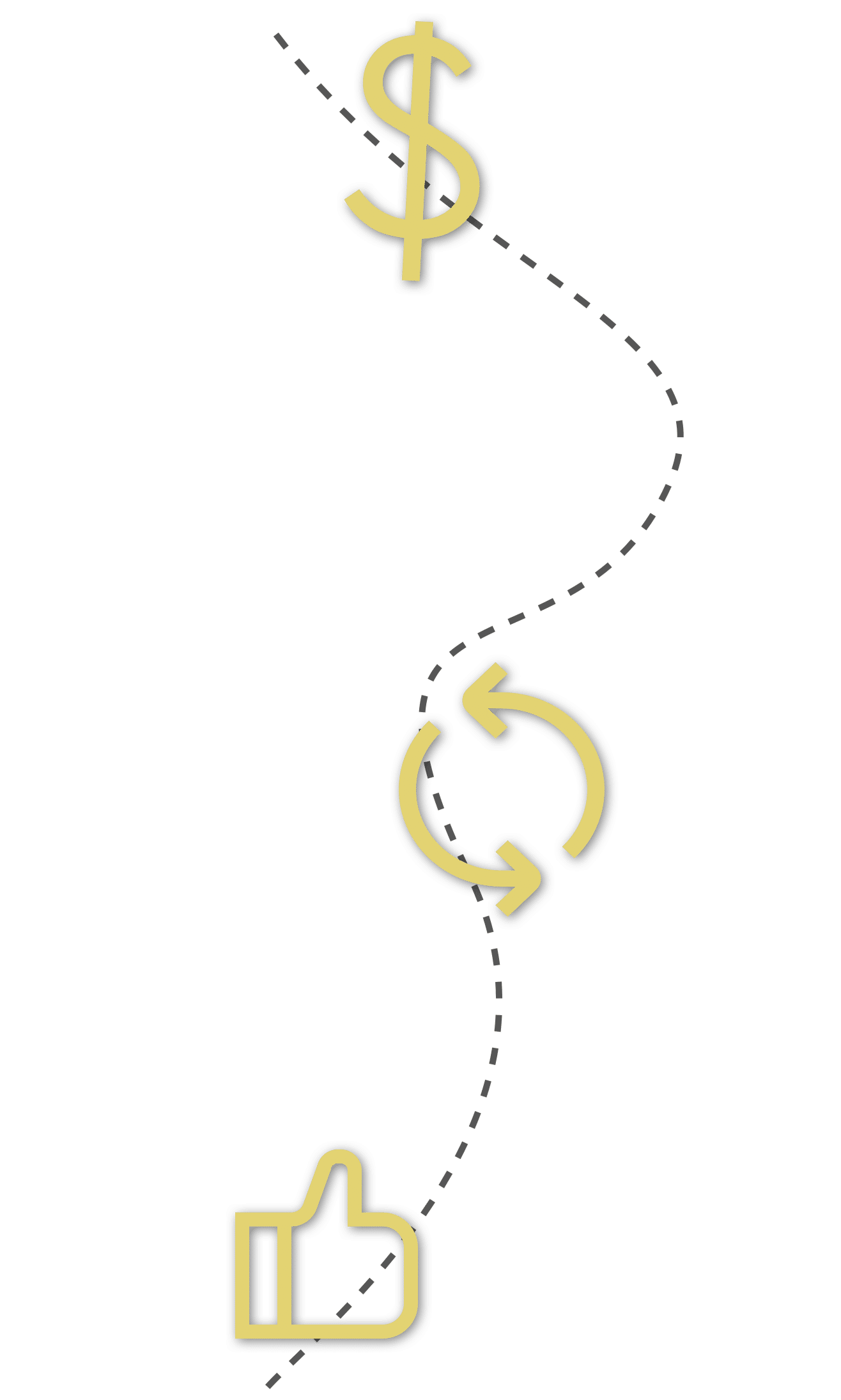 Edit & deliver this template.