Work Proposal Template
When you need to put together a work proposal, it's best to start with a robust template to minimize mistakes and increase your efficiency. We've made it easy to draft proposals in minutes with our free and fillable work proposal template. Customize in minutes and send off for signing with built in eSignatures.
Best proposal software ever! 
I've tried soooo many proposal softwares and I'll never try another one after Proposable. It's so easy to use and it looks good, which all the others don't.
Smart, reliable, and constantly improving.
Proposable just works. I can make visually interesting sales presentations, dynamically insert content, and execute agreements. Proposable powers our entire sales process.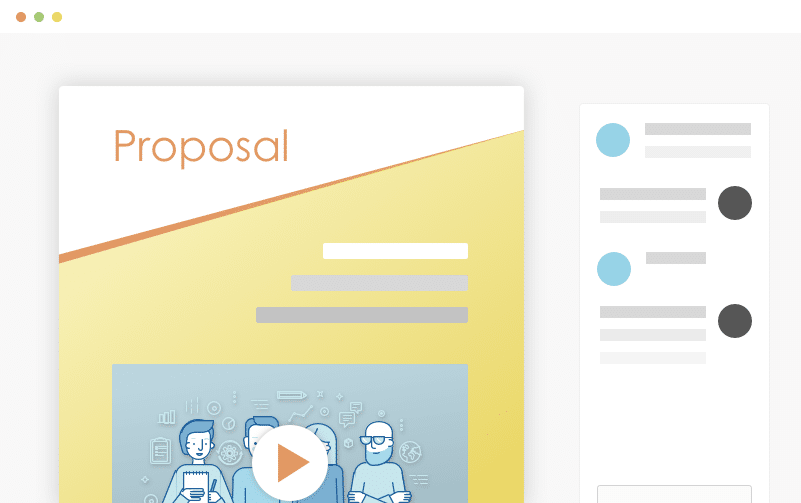 Wow Your Customers
Blow your clients away with a beautiful proposal that stands out above the rest. Add video and rich-media directly into your proposal pages for a more immersive sales presentation that's sure to make an impact.
Set Your Prices
Quickly build quotes, bids, and estimates with our flexible estimate block. With optional line-items, optional quantities, taxes, discounts and more, you can quickly represent your products and services in a polished and readable format. Organize all your products and services in the Pricing Catalog for instant recall.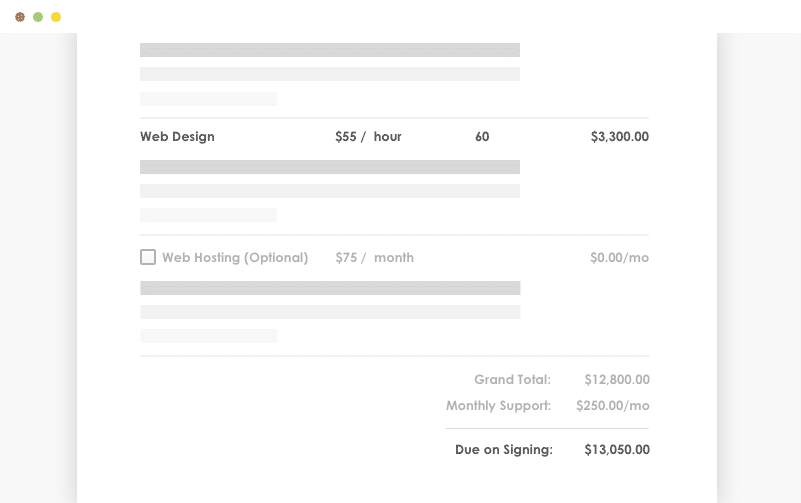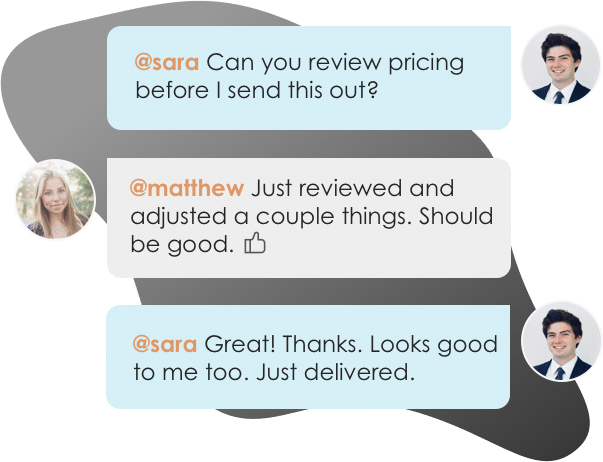 Work With Teammates
Easily collaborate with teammates on proposals. Mention team members to bring them into a proposal, or re-assign ownership when you need to handoff the proposal to another teammate.
Get It Signed
Close the deal faster with integrated e-Signatures. Place signatures, initials, and text field elements throughout your proposal wherever you need prospects to take action and your prospect is guided through a quick acceptance workflow to complete their acceptance. Counter-signing support is also included.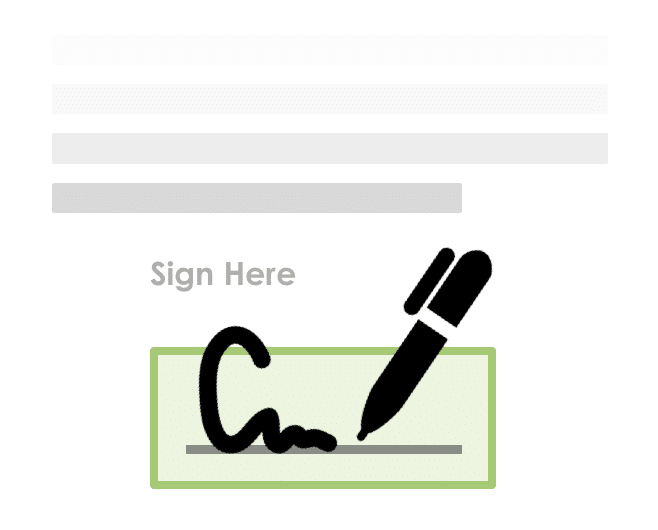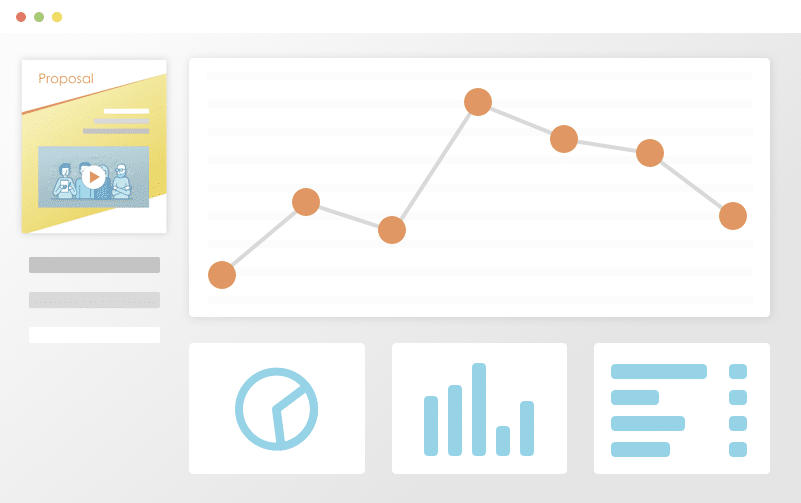 Track Everything
Ever wonder what happens to your proposal after you hit "send"? See detailed analytics and measure how each recipient is interacting with your sales material. Turn on real-time text or email notifications for proposal views and other key events.
Get Your Time Back
Save time and headaches by skipping the painful copy/paste and find & replace on all new proposals for your prospects and customers. Simplify your new proposal workflow to just a few clicks and go from spending hours on customizing new proposals to just minutes.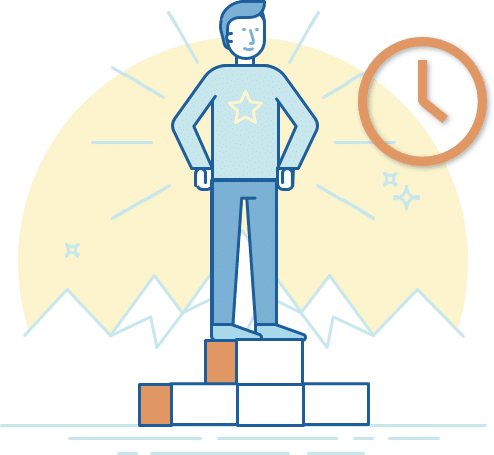 Better Proposal Start Here
Both individuals and businesses often use work proposals to offer specific goods or services to leads.
Business to business (or B2B) companies use these proposals most often to gain new clients. An individual worker might also use a freelance job proposal template similar to that of a work proposal. The same goes for an individual looking for information on how to write a proposal for a job promotion.
In general, a work proposal template — from a B2B business proposal template to a new position proposal document — will begin with an executive summary that provides information about you. The purpose of this is to convince the reader to pick you over your competition.
The summary should identify a specific problem the reader is facing. This shows that you've listened to them and understand their needs. Then, it should explain how you can solve the problem.
Beyond the summary, there should be project details. This includes addressing who will handle the work, what solutions will be delivered, where the work will take place, and when the project will be started and completed. You should talk about how you'll complete the project and why you're using those methods, too.
Finally, any business proposal template free download will end with a place for you to fill in information about the price of your services.
The primary goal of a work proposal is to persuade a business to pay you (or your company) to work for them. When you're putting together a business proposal sample PDF, there are lots of steps to take to be more persuasive.
Providing specific details about how you can solve the reader's problem will get them more interested in you. Sharing information about your company and past successes can help to make your proposal more persuasive as well.
Construction Bid Proposal Template Excel
Construction companies regularly use bidding and proposals to secure new work and explain to clients why they ought to hire them over another construction business. In fact, in some states, a project that costs over a certain amount is required by law to be preceded by a written proposal. That's why a significant portion of construction management education involves learning how to write an effective proposal.
Even without formal schooling and writing education, construction managers and business owners can still learn to put together work proposals. The best way to do this is by utilizing a simple construction proposal template or construction business proposal PDF.
In general, the best construction proposal will feature a detailed scope of work in the executive summary. This answers all of the most important who, what, when, why, where, and how questions related to the project.
From there, a good construction work proposal template will also require you to fill in the following details:
Full names and addresses of all parties involved in the project

The time frame of when the work will begin and be completed

The total amount that will be paid for the project

Information about a deposit to be paid before work begins

A place for all parties to sign the contract
There are plenty of resources that can help you put together a building construction project proposal PDF. You can use the construction big proposal template Excel has to offer, for example, or find a generic construction job proposal template on another site.
The best place to go, though, is Proposable. We have a construction proposal template PDF free download that's perfect for any business owner. Using our site, you can easily fill in the information you need and print out your sample construction bid proposal letter free of charge.
Free Project Proposal Template
A project proposal is often used by small business owners looking to convince someone else to hire them. A student might also use a project proposal to secure funding or get approval for a research project.
The purpose of a project proposal is to shed light on the scope of a project and explain the specific problem it'll solve. It's also meant to persuade the reader to allow the writer to carry out the project and clarifies why it's needed (as well as why they're the one who needs to do it).
There are many different people who could be the recipient of a project proposal. It could be a university professor or a chair of a university department. It could also be a manager or the head of a business with which a freelance worker wants to partner.
When writing a project proposal, it's important to remember that you're creating a formal document. Because of this, you need to be detailed and persuasive in your writing.
Illustrating the problem and providing a clear, step-by-step review of how you're going to solve it will increase the likelihood that you'll convince the proposal's reader to let you carry out the project. This is the case whether you're looking to put together a sample job proposal for a management position or writing a justification for a new position sample proposal.
When putting together a project proposal for the first time, it helps to use a free project proposal template. Proposable's template provides clear information on how to write a proposal letter for work or any other project. It far exceeds the standard free business proposal template Word doc and helps you easily fill in all the details needed to create a sample of written business proposals PDF. It's free to use, too.
A job proposal is a useful document for proactive job seekers. They can use a job proposal letter to employer or a job proposal email to show a business that they have certain valuable skills.
You can use a job proposal at a company for which you already work or to secure a new job at a different company. A job proposal gives you a chance to share your achievements and skills. By doing this, you can convince the reader that you're the best candidate. You can even convince them to create a position for you.
In most cases, the reader of a job proposal is a manager or higher-up at a particular company (your current company or another company that you would like to hire you). In either case, it often takes a well-written job proposal to convince the reader that they should work with you.
As any job proposal sample letter or new job proposal template will show you, to convince the recipient to take you up on your proposal, you'll need to make sure you include information about an issue that you've identified within the organization. Once you've done this, you'll have to provide details about your skills and explain how they will help you to solve the problem.
In your job proposal outline, you should also clarify the specific benefits that the company will receive if they accept your offer. Will they see increases in profits? A reduction in spending?
It helps to look at a job proposal example, a creating a new position within a company sample, or a new position proposal template before you start drafting your own job proposal letter PDF. This will help you get a feel for how you should structure your proposal and increases your chances of having it accepted.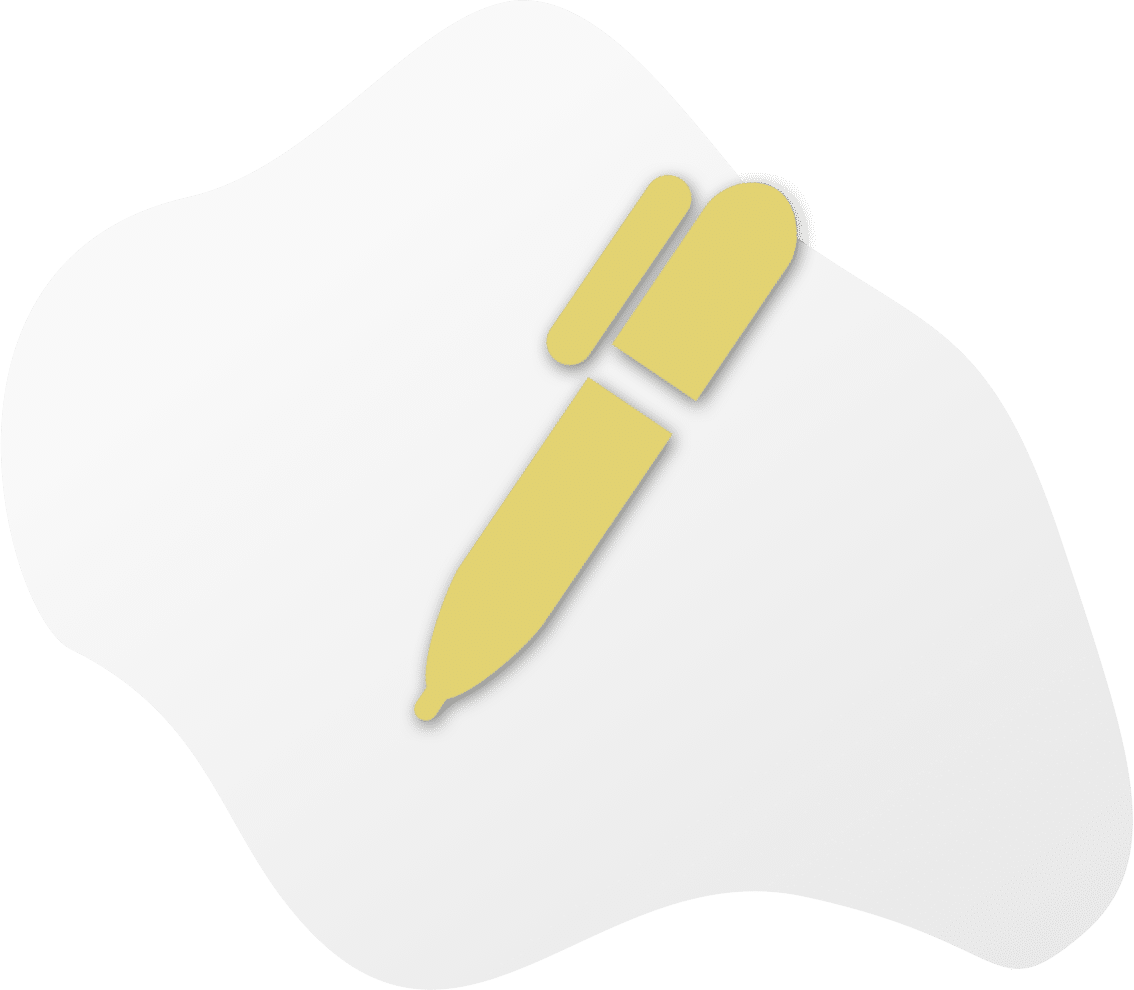 Better Proposals Start Here