Bid Template
Putting together bids is hard enough without having to worry that your bid looks professional and instills confidence. We've made it easy to repeatably produce quality looking estimates with our free and fillable bid template. Customize this template to your needs in minutes then deliver, track, and get approval quickly with built-in eSignatures.   
Best proposal software ever! 
I've tried soooo many proposal softwares and I'll never try another one after Proposable. It's so easy to use and it looks good, which all the others don't.
Smart, reliable, and constantly improving.
Proposable just works. I can make visually interesting sales presentations, dynamically insert content, and execute agreements. Proposable powers our entire sales process.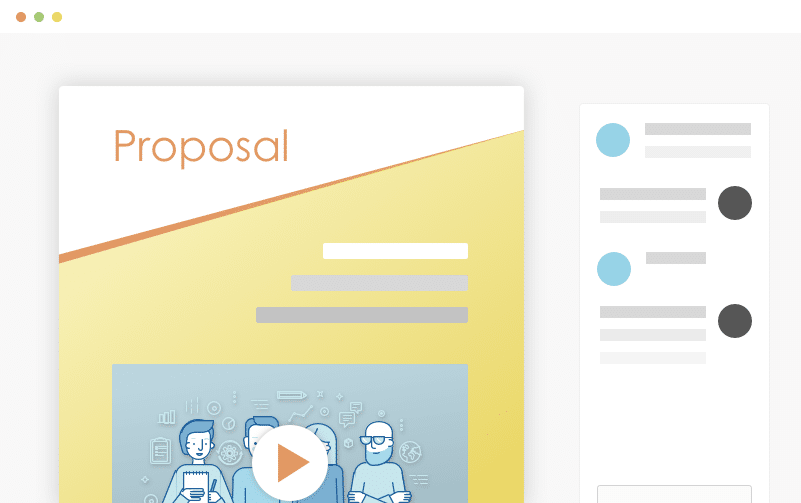 Wow Your Audience
Blow people away with a beautiful proposal that stands out above the rest. Add video and rich-media directly into your proposal pages for a more immersive sales presentation that's sure to make an impact.
Set Your Prices
Quickly build quotes, bids, and estimates with our flexible estimate block. With optional line-items, optional quantities, taxes, discounts and more, you can quickly represent your products and services in a polished and readable format. Organize all your products and services in the Pricing Catalog for instant recall.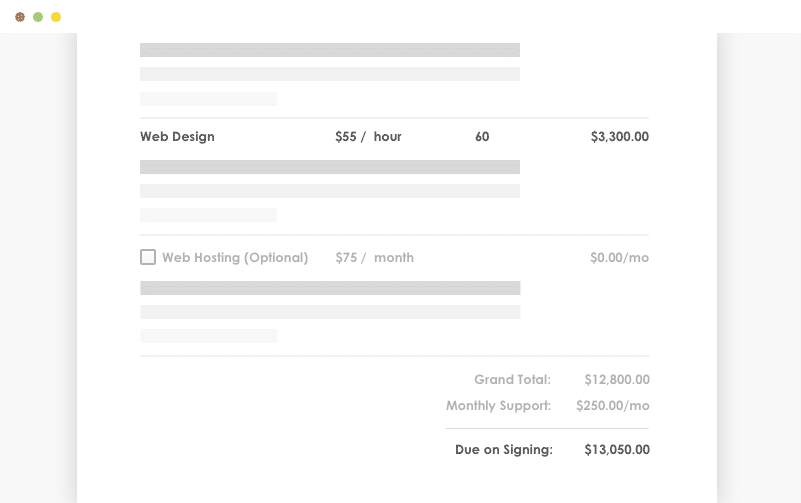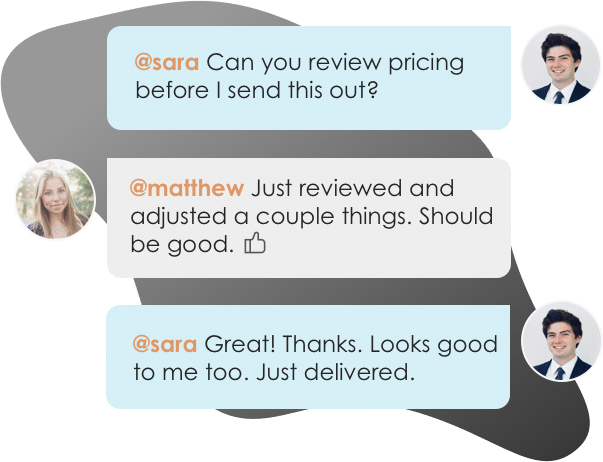 Work With Teammates
Easily collaborate with teammates on proposals. Mention team members to bring them into a proposal, or re-assign ownership when you need to handoff the proposal to another teammate.
Get It Signed
Close the deal faster with integrated e-Signatures. Place signatures, initials, and text field elements throughout your proposal wherever you need prospects to take action and your prospect is guided through a quick acceptance workflow to complete their acceptance. Counter-signing support is also included.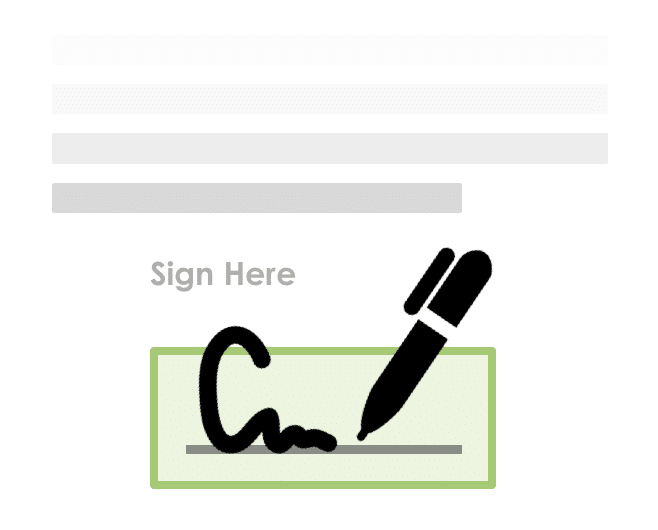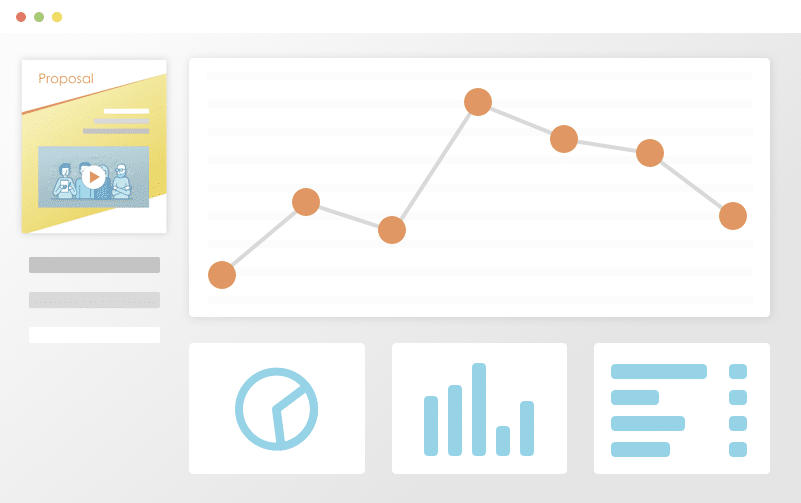 Track Everything
Ever wonder what happens to your proposal after you hit "send"? See detailed analytics and measure how each recipient is interacting with your sales material. Turn on real-time text or email notifications for proposal views and other key events.
Get Your Time Back
Save time and headaches by skipping the painful copy/paste and find & replace on all new proposals for your prospects and customers. Simplify your new proposal workflow to just a few clicks and go from spending hours on customizing new proposals to just minutes with proposal software.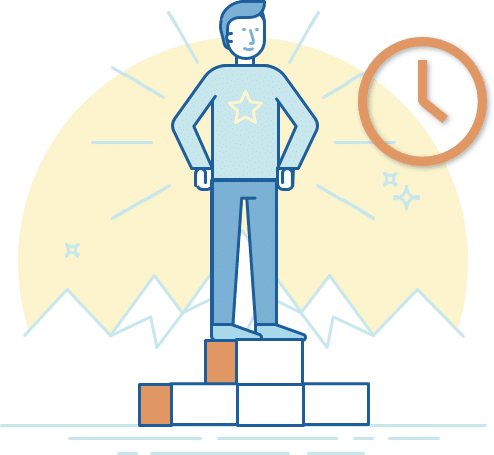 Edit & deliver this template.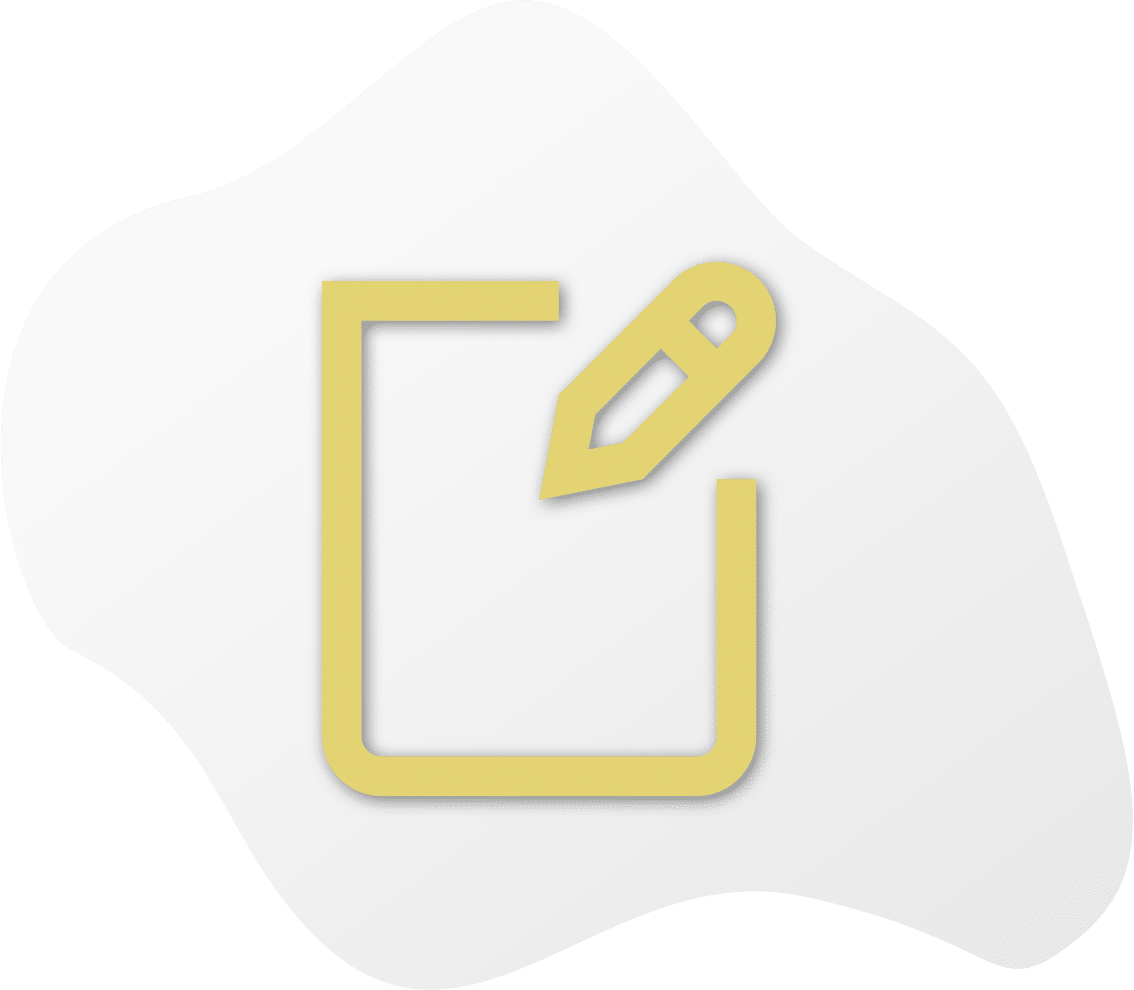 Bidding for a job is a process often employed by independent contractors to find work. Bids can be a part of finding work in any number of fields when the bidder, or job applicant, is not seeking standard, long-term employment, but rather bidding to do a job or a project. Other titles for independent contractors who may bid for jobs include consultant or freelancer – the designations differ depending on the field, but the result is similar: a written contract with a person or company to perform a job or a service. Industries that often use the bid process range from construction to publishing, with positions from general contractor to freelance writer undergoing the bid process.
Why would the hirer or the applicant want to go through a bid process versus a traditional employer/employee arrangement? For the company, it may be a matter of short-term need – a nonprofit organization may need a grant writer for one project, for example, or the nature of different construction jobs requires different specialties for each project. Independent contractors often like the flexibility, working on a number of simultaneous projects, or having the ability to switch employers and locations.
The bid process itself involves the hiring company putting forth a set of specifications. Applicants will review these and then offer their price, estimated time for completion, and any other information needed to complete the scope of work. Although price is an important factor, it's not the only factor – time, quality, and confidentiality are other factors that may come into play. Learning to bid is essential for independent contractors; it's important to learn the balance between overbidding and losing a contract and underbidding and finding you're losing money on the job. To help make sure you get it right, look for resources, like a bid comparison template or a bid form download. A bid form template or a bid plan template will give you an outline of everything you need to take into consideration before submitting a real construction bid proposal PDF, for example, so you can do the estimates in advance. A project estimate template allows you to keep track of everything you need for the project. Look for templates specific to your industry; free printable contractor bid forms, for example, or a subcontractor bid proposal template, or a Google Docs grant proposal template.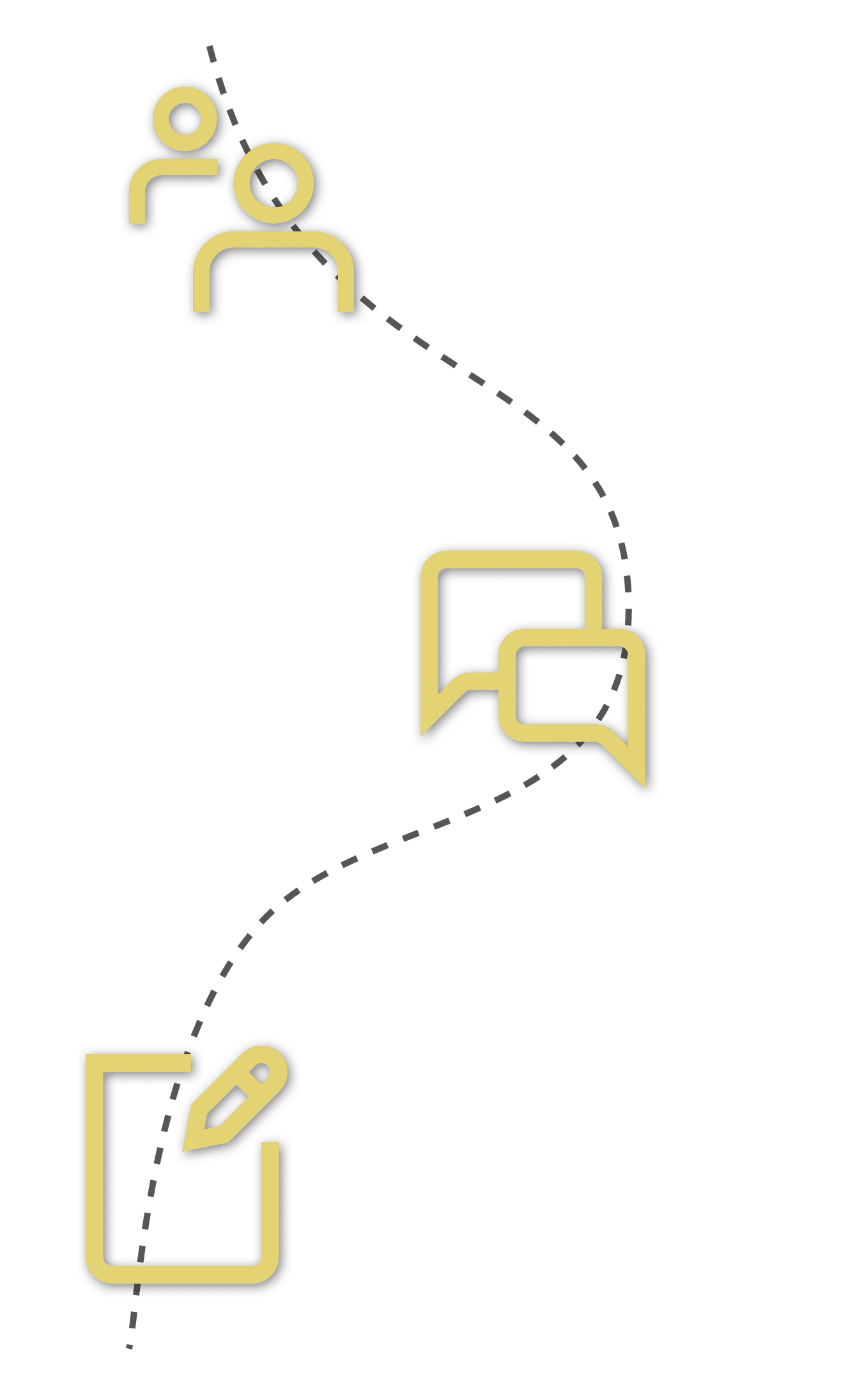 When creating an estimate, it's essential to know exactly what you need to include, and this is where an estimate template can come in handy. A bid proposal outlines in detail what work will be completed, a description of the services, and the cost. It's an important part of the sales process as it allows both sides a clear view of expectations. A bid should include an introduction, information on the bidder or their company, an estimate that breaks down various costs, the project goals, scope and objective, and importantly, a place for a signature of approval.
A fillable bid form can make things a lot easier. A bid sheet template or commercial bid template should have all the necessary sections, giving you a checklist to work from. Simply search for the format you want – "Google Docs templates," for example, or "bid sheet template Excel," or "free bid proposal template PDF." To get more specific about the type of proposal form you want to create, add that in – "event proposal template Google Docs," for example, or "freelance estimate template" or "Google Docs RFP template." To make things even easier, simply head over to Proposable's Bid Proposal Template page and use our free and fillable template.
Construction Bid Template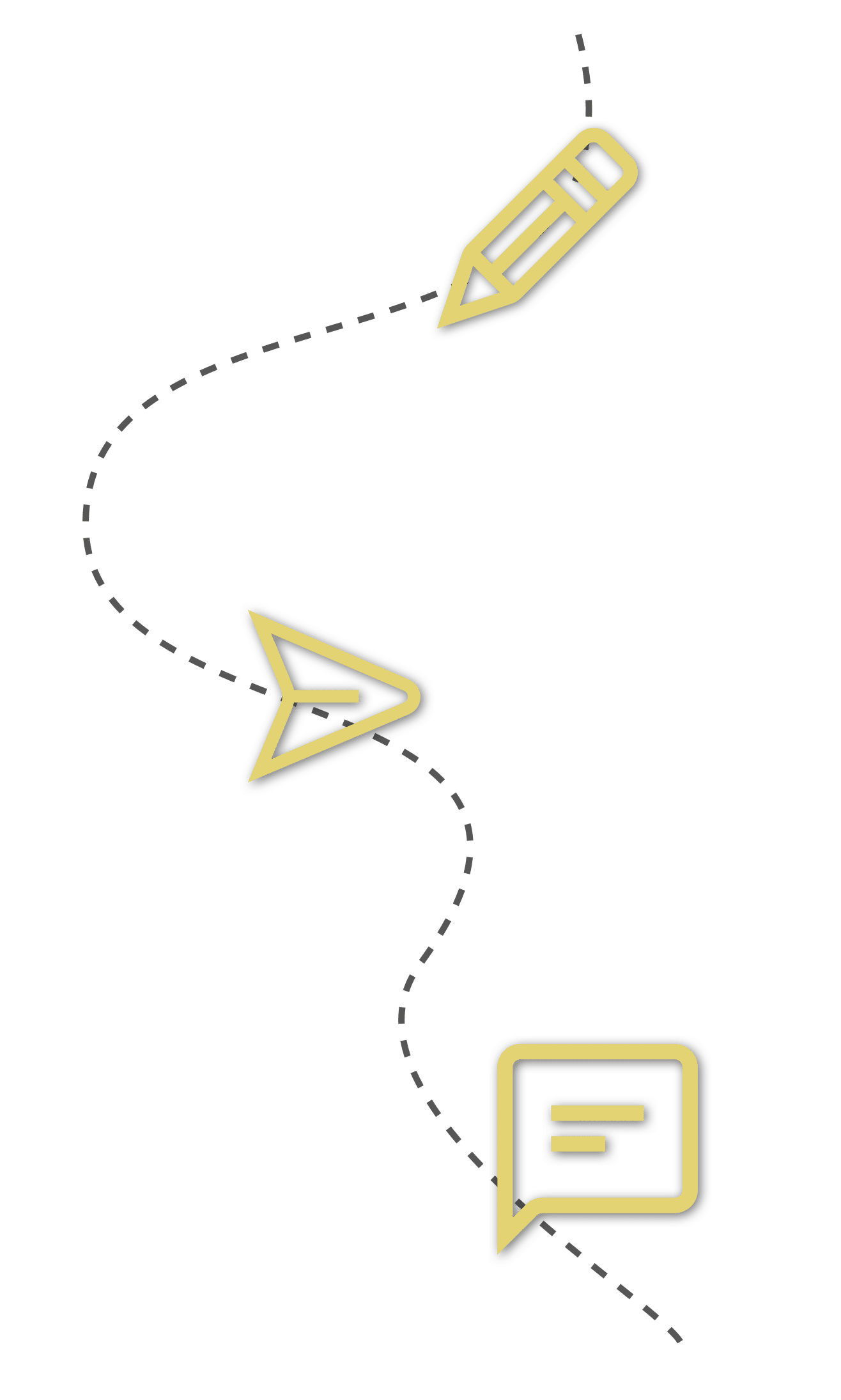 One of the most common fields to use bids is construction. Most construction contractors get their jobs through bids, so how to write a construction bid is an important skill to learn. You need to be able to set a fair price and sell your skills at the same time, demonstrating that what you deliver will be in line with the cost. An important factor in construction bids is the price structure – for instance, a fixed fee contract could cost a contractor money if the job goes over estimate. A target estimate or a cost plus variables contract, on the other hand, leaves a margin of error and may reward the contractor if the job goes under.
A construction bid template takes a lot of the guesswork out of writing the bid. Building construction proposal samples, a general contractor proposal or concrete bid examples can all provide guidelines for the bidding process. Once again, simply perform a search for exactly what you need – "construction bid template Google Docs," for instance, or "construction bid template Excel." A construction bid tracking spreadsheet will help you keep track of bids, while a contractor estimate template will provide a great starting point. For an easy-to-use construction business proposal template, head over to Proposable – we've put together a free and fillable Construction Proposal Template you can use to make your next construction bid.
How to Write a Painting Estimate
Painting is another job type that is often up for bid. Both homeowners and commercial project managers may need to get multiple bids on painting projects. Painting rates take a number of factors into consideration: not just the cost of the paint, but of all the materials used for painting, as well as labor costs and time. Different types of paint and finishes can also change the overall cost significantly, so it's a good idea to find an Excel estimate for painting or a job bid sheet template to ensure you factor in all the items needed. A simple invitation to bid template will help make sure you get everything in writing, so you're covered, and check the job bid template to make sure there is language about the job being binding.
Many painting companies are required to provide bids or estimates by the government or other large organizations, which usually have a minimum requirement for the number of bids they must get for each job. If you're wondering how to find painting jobs to bid on or if you're looking for more specific job types, like how to bid on apartment painting contracts, that minimum requirement makes them a good place to start, as they will be looking for several options. Don't worry too much about how to write a painting estimate – just visit Proposable and check out our free Painting Proposal Template.  Whether you need a basic painting bid template or something more complex, this is a great starting point.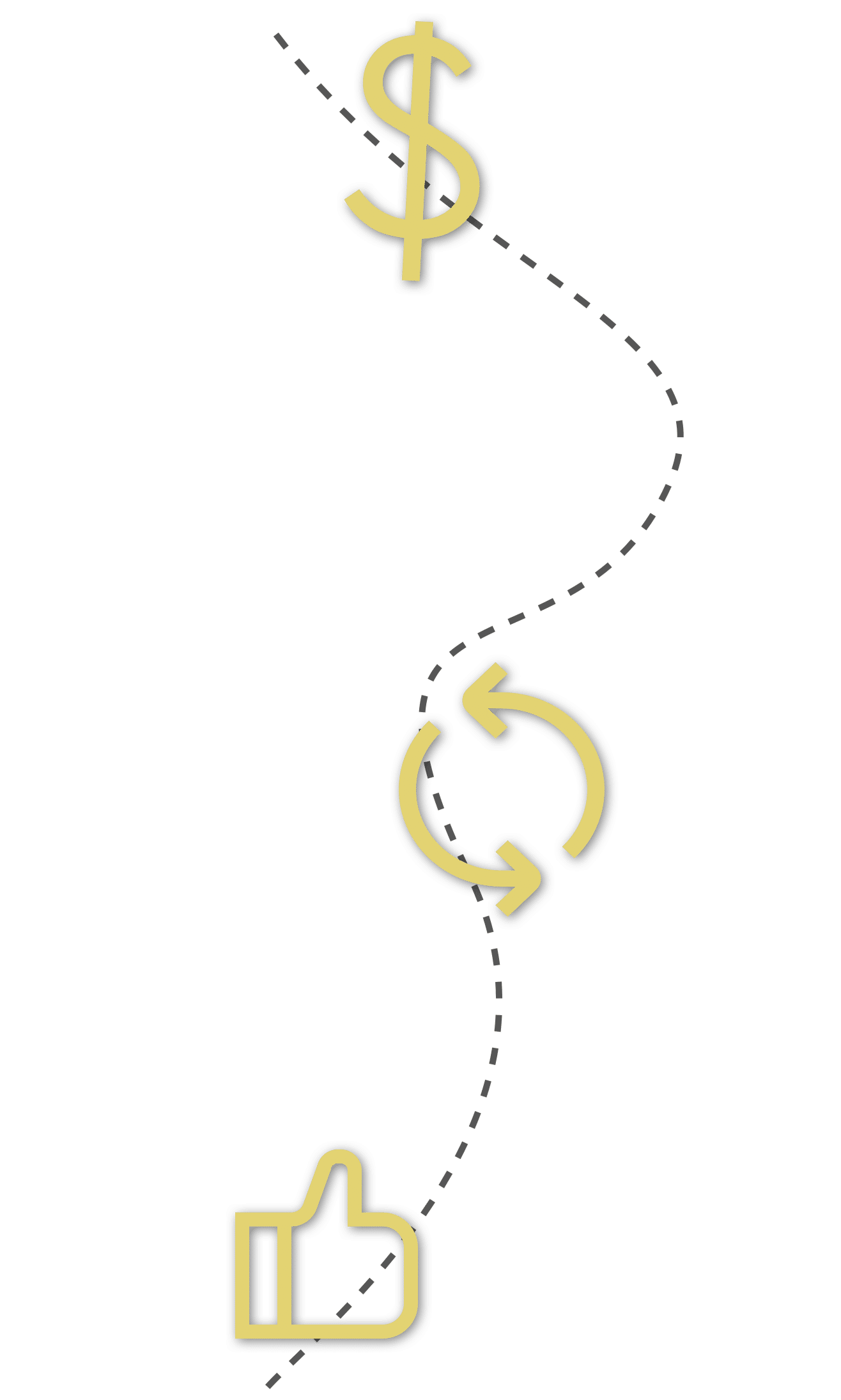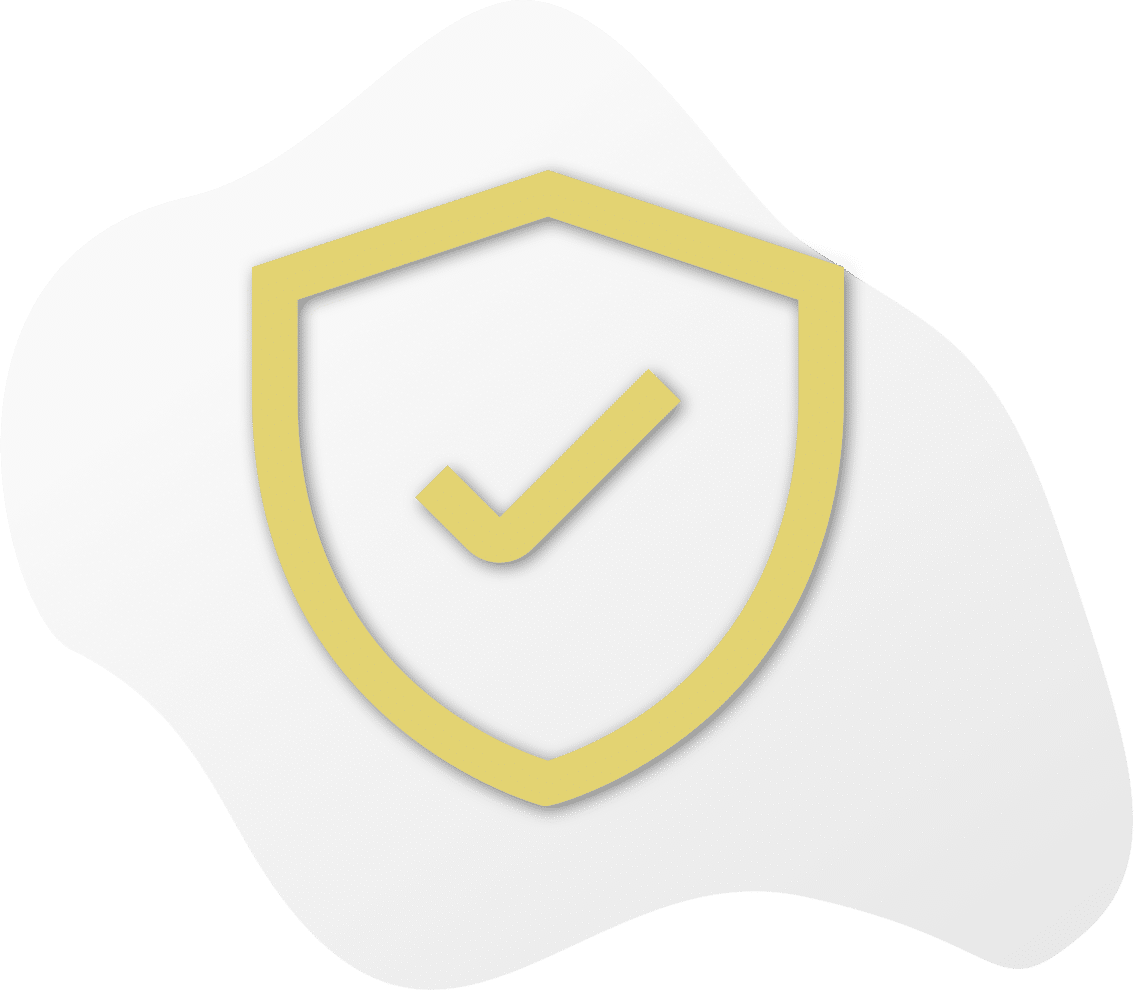 Yet another area that often requires bids is the commercial cleaning business. Contracts for cleaning office buildings, post construction cleanup on job sites, pressure washing sidewalks or other common areas, window cleaning, and more are all jobs that can be bid on. A cleaning bid template can be used as a guideline in how to write a cleaning contract, which should take into account basic costs but also things like time. Many cleaning jobs – in office buildings for example – take place outside of normal business hours to avoid disruption in the workplace, so a carpet cleaning proposal, for example, may need to factor in higher rates for third-shift workers. Worksheets for cleaning business help ensure you factor in all of these variables.
Need a little help getting started? Do a quick internet search for "post construction cleaning proposal PDF," "window cleaning proposal template," or "cleaning contract template" for ideas.  Proposable's cleaning proposal template can help you cover all your bases.
Edit & deliver this template.