Brand Collaboration Proposal Template
If you're looking to enter into a new business partnership, it's important that you showcase your company's services and previous work in the best possible light. We've taken the guesswork out of putting together impressive looking proposals with our free and fillable brand collaboration proposal template that can be customized to your needs in minutes. Edit, deliver, and track your proposal, then get approval with built-in eSignatures.   
Best proposal software ever! 
I've tried soooo many proposal softwares and I'll never try another one after Proposable. It's so easy to use and it looks good, which all the others don't.
Smart, reliable, and constantly improving.
Proposable just works. I can make visually interesting sales presentations, dynamically insert content, and execute agreements. Proposable powers our entire sales process.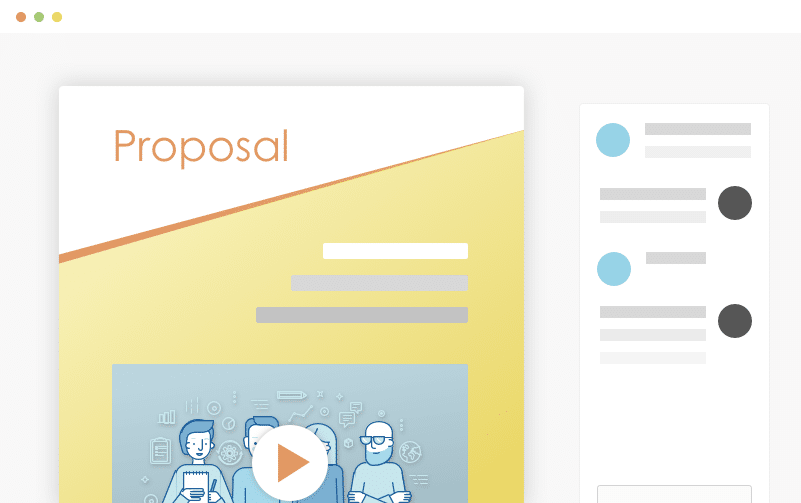 Wow Your Audience
Blow people away with a beautiful proposal that stands out above the rest. Add video and rich-media directly into your proposal pages for a more immersive sales presentation that's sure to make an impact.
Set Your Prices
Quickly build quotes, bids, and estimates with our flexible estimate block. With optional line-items, optional quantities, taxes, discounts and more, you can quickly represent your products and services in a polished and readable format. Organize all your products and services in the Pricing Catalog for instant recall.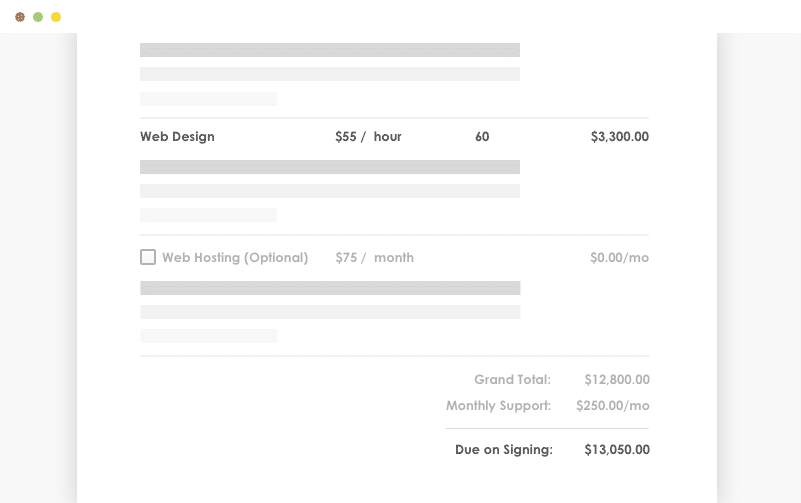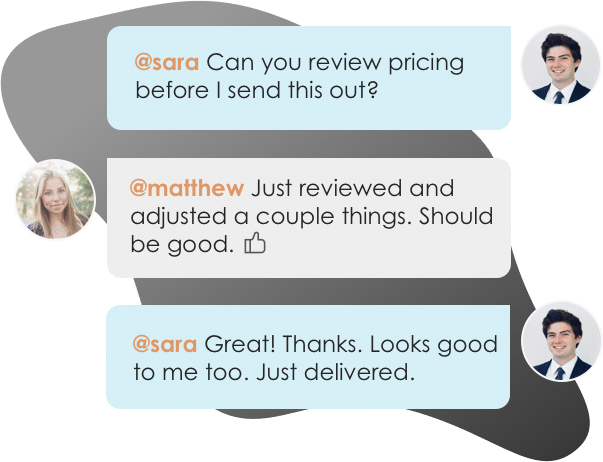 Work With Teammates
Easily collaborate with teammates on proposals. Mention team members to bring them into a proposal, or re-assign ownership when you need to handoff the proposal to another teammate.
Get It Signed
Close the deal faster with integrated e-Signatures. Place signatures, initials, and text field elements throughout your proposal wherever you need prospects to take action and your prospect is guided through a quick acceptance workflow to complete their acceptance. Counter-signing support is also included.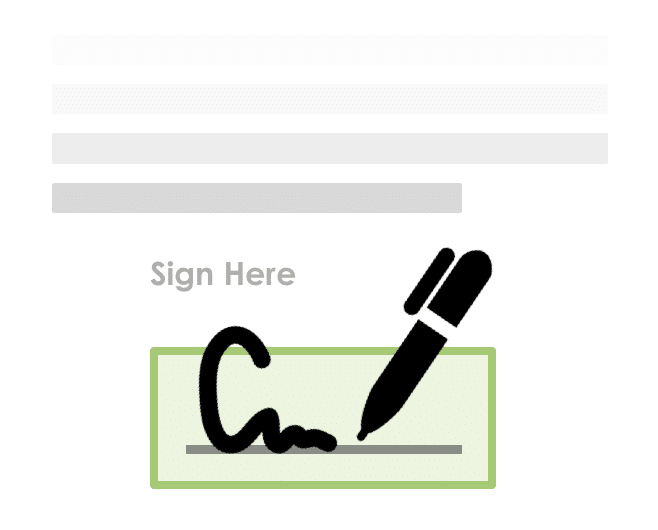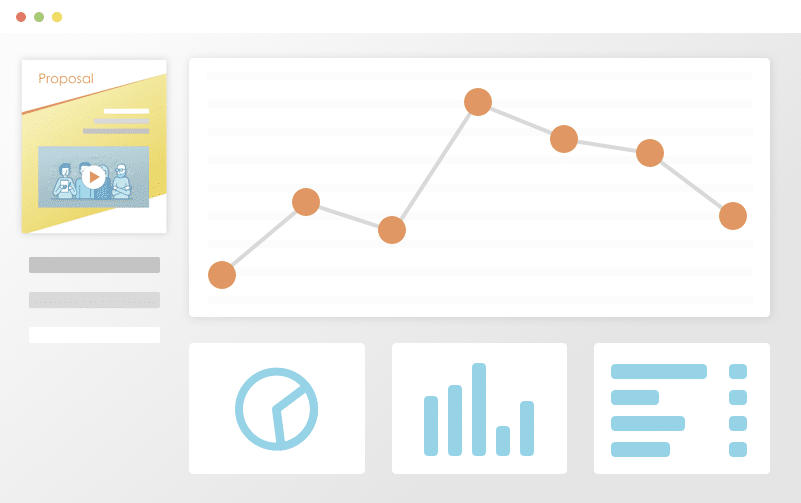 Track Everything
Ever wonder what happens to your proposal after you hit "send"? See detailed analytics and measure how each recipient is interacting with your sales material. Turn on real-time text or email notifications for proposal views and other key events.
Get Your Time Back
Save time and headaches by skipping the painful copy/paste and find & replace on all new proposals for your prospects and customers. Simplify your new proposal workflow to just a few clicks and go from spending hours on customizing new proposals to just minutes with proposal software.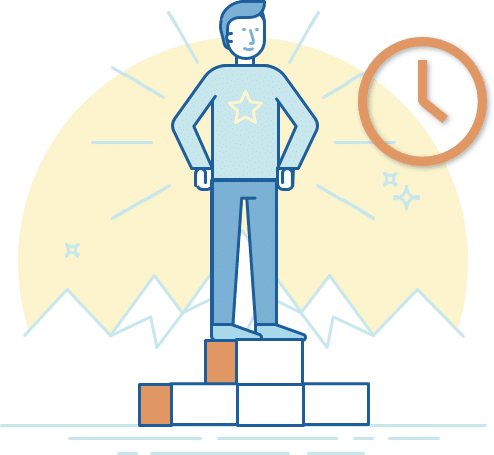 Edit & deliver this template.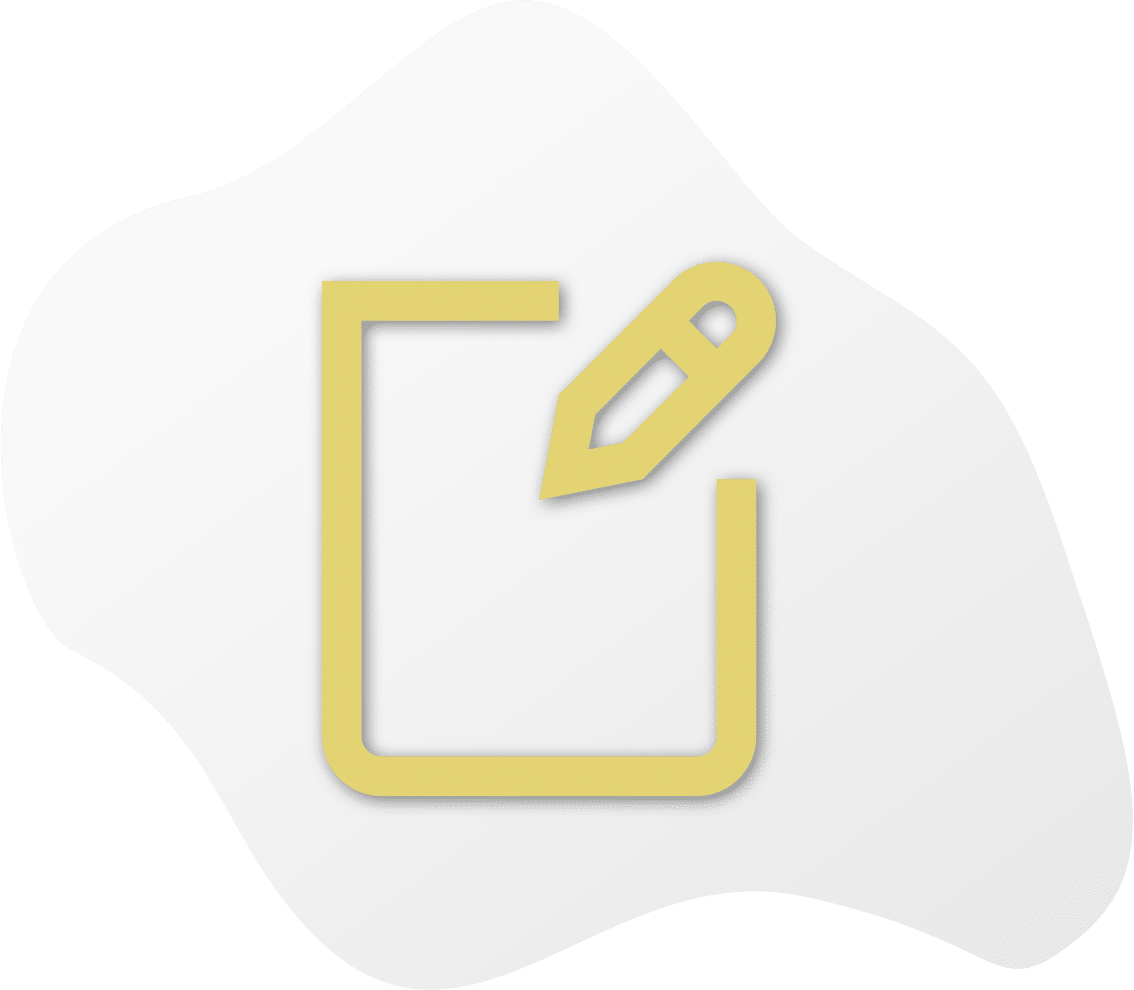 In a world full of brand consumerism, brands are constantly looking for new ways to sell their products. It could be tech, food, fashion, beauty, healthcare, or literally any other kind of industry. Each business needs effective and communicative ways to grow its outreach. This includes advertisements, promotions, guarantees, testimonies, etc. However, any sane consumer needs more than a simple ad from the brand itself.
Experienced and beneficial consumers need targeted branding from sources that can vouch for the brand's credibility. Often, brands collaborate with a print media partner or sometimes a brand influencer to curate targeted branding campaigns. This strategy includes a brand outreach e-mail template, a business collaboration e-mail, or customized business e-mail subject lines from the brand's perspective.
For an influencer to get in touch with a brand, they usually start by sending a collaboration message on Instagram. Some also use a template influencer contact pitch in order to sound more professional and businesslike while pitching for brands.
Each brand, big or small, looks for opportunities to grow brand outreach. A perfectly crafted brand partnership pitch deck is the best way to kick-start a brand collaboration that benefits all partners. An ideal brand collaboration e-mail sample contains all the useful basic details regarding the concerned brands. Brand collaborations should be aimed at growing outreach, increasing sales, and building strong consumer trust for the partnering brands.
Whether a brand gets in touch with an influencer or contacts another brand in the market, the benefits must be two-way. The most common path brands take for promotion and collaboration is social media. In particular, Facebook and Instagram are buzzing with influencers and brand pages that attract consumers. They're also much cheaper and often more successful than professional real-life brand campaigns.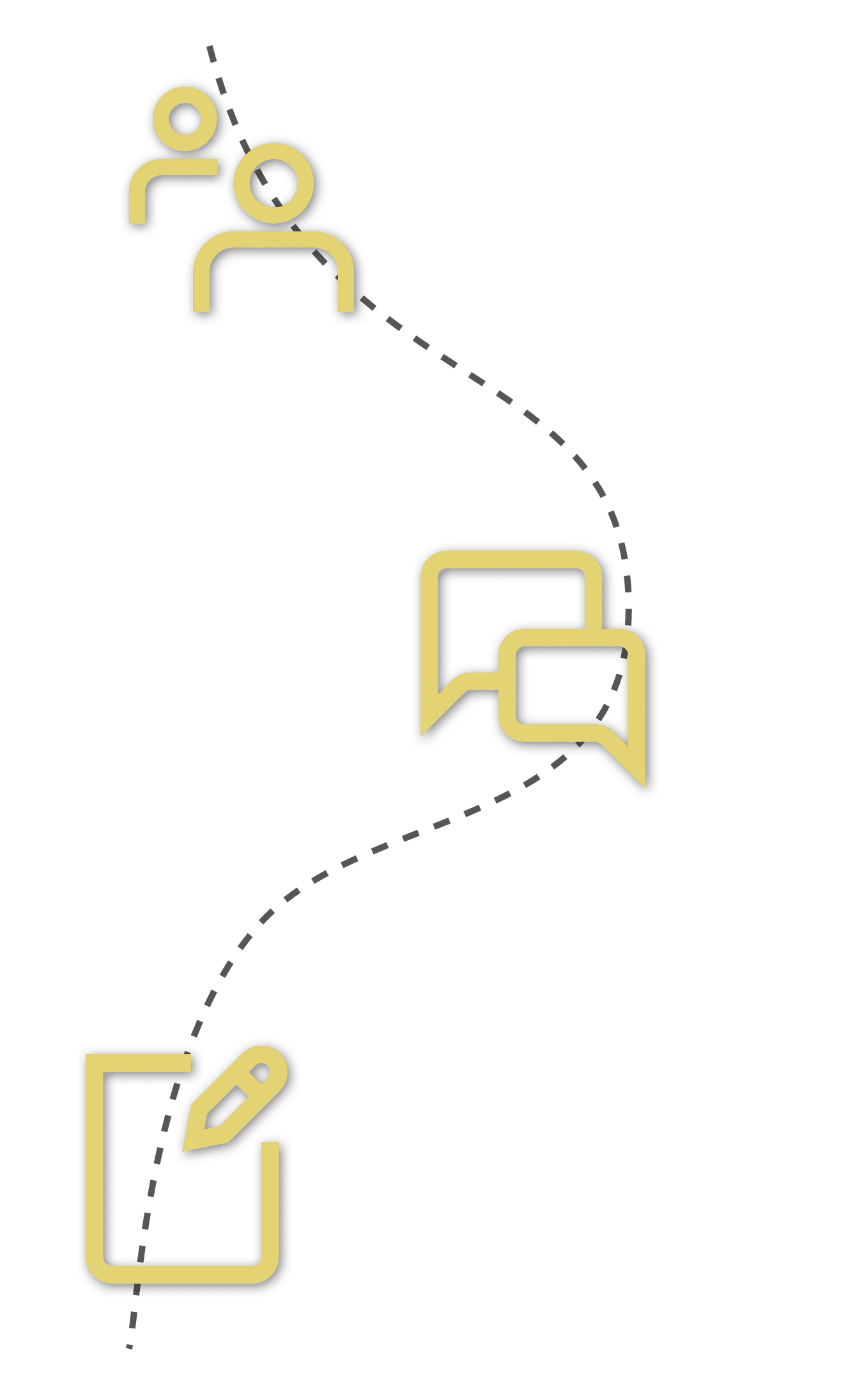 In the world of online marketing, an influencer is someone who has the talent to influence their audience on a personal level. You've probably come across many of these influencer marketing campaigns on your own social accounts, too. Some common influencer marketing examples you may recall include the promotion of clothing brands, diet suppressants, makeup and skincare, books, restaurants, etc.
This media partnership with influencers is useful because influencers know precisely how to target and convince their audience. Influencers with a strong sense of creativity and innovation have an organic audience that genuinely believes every word they say. Brands often wonder how to reach out to social media influencers.
Surprisingly, most influencers are quite friendly, and all it takes is a direct message (DM) on Instagram to get in touch with them. When brands decide on getting in touch with an influencer, the next big question is what to ask Instagram influencers. If they've responded to the DM you sent, the next best step is to switch the conversation to media partnership e-mail.
However, some brands also go for a direct e-mail invitation to collaborate with influencers. If the influencers respond, the next big task is to figure out how to get influencers to promote your product. In an influencer marketing pitch deck, this means you must represent your brand in the best and the most honest way possible.
You can't expect influencers to buy everything you say. Influencers have an image to maintain, which is why they often ask for trial samples of your product. These samples allow the influencer to figure out whether they will endorse your brand or not.
With a successful sample trial, the brand and influencers also decide a payment or compensation method. Influencers can get paid in money, get free products, or even get hired by the brand in some cases.
How to Become an Influencer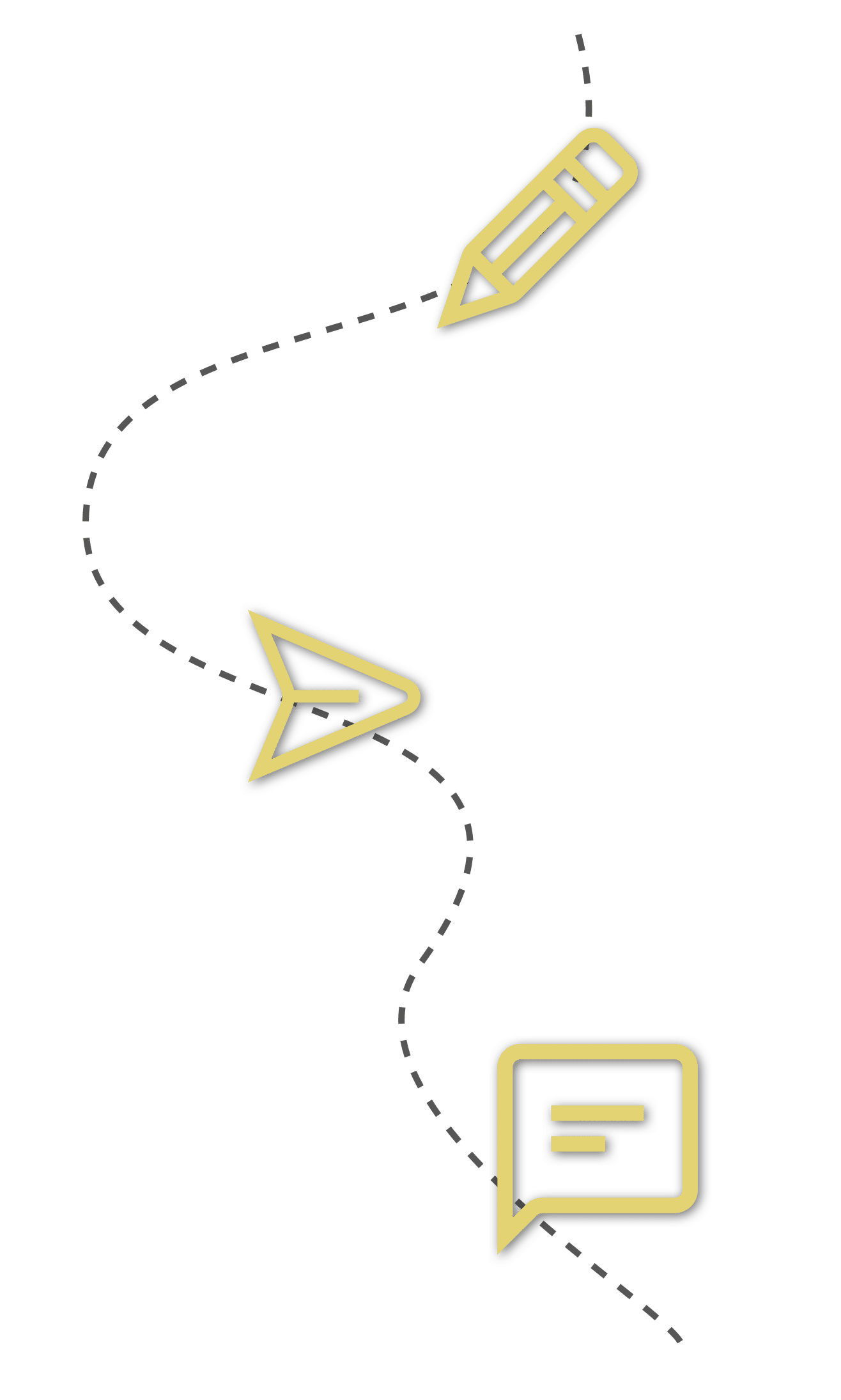 Influencers seem to be massively popular these days. They talk about everything from fashion, food, and beauty to social awareness, education, mental health, etc. Because of their innovative content and online outreach, brands often reach out to influencers to endorse and promote their products.
However, the question which confuses a lot of people is exactly how to become an influencer? How to do influencer marketing? How to reach out to brands as an influencer using an influencer deck? You see, being an influencer first requires you to find your own style. What are your interests? How do you use your voice to speak up about things you find important? The answer lies in adopting honest influencer tactics.
Starting a small blog, most influencers talk about their life experiences, day-to-day occurrences, etc. Influencers engage with their audience through live sessions on YouTube, Facebook, and Instagram. They go for Q&As on Twitter and help their audience solve their dilemmas. Gradually, the influencer has gained enough audience in order to make a significant difference to company sales of any brand.
The next job is to figure out how to ask for a business partnership. Some influencers look for inspiration on how to ask for collaboration on Instagram. Others find out how to approach a company for collaboration through YouTube or other online forums. Upon deciding how to approach brands as an influencer, it's important to make sure your pitch and offer are successful. Neither brands nor influencers appreciate greedy partnerships.
In a collaboration, always make sure you're honest with the audience as well as your business partner. If you are an influencer, this means having honest and convincing endorsements of the brand. If you're the brand, make sure your product is worth the influencer's effort and the audience's money.
How to Partner with Brands
A failed pitch is one of the biggest fears of both brands and influencers. The biggest question that many people often don't have the answer to is how to partner with brands successfully? Everyone knows how to send a collaboration request or use a cold e-mail template, but not everybody's successful in getting the contract. The most common questions people ask are:
How to pitch a fashion brand

How to pitch photography to brands

How to pitch your product to a store via e-mail

How to reply to collaboration requests

How to write a collaboration e-mail

How to write an influencer proposal
And many others. The answer to these questions lies in being a tech-savvy and innovative content creator. Pitching to brands usually calls for a brand pitch presentation or a brand pitch template. You can find online examples of brand pitches and collaboration e-mails.
Whether you're pitching for photography, fashion, modeling, or any other niche, there's always a suitable template. Use these templates and gather information on what type of service the brand is seeking, or the influencer is offering. Adjust the template, add a few personal touches and send it to the concerned brand or influencer.
If, instead of sending e-mails, you're on the receiving end, make sure your replies are fast and engaging. If you're confused about building a connection with brands or influencers, you can get help from agencies connecting influencers to brands.
However, while pitching for collaboration, it's important to exude confidence and authority in your pitch. You should make sure your pitch, or your reply, sounds engaging and expresses interest in the collaboration offer. Be clear about your goals and the cost you're willing to offer or charge. Even if it doesn't work out, you'll at least grow your contacts and experience in the collaboration business.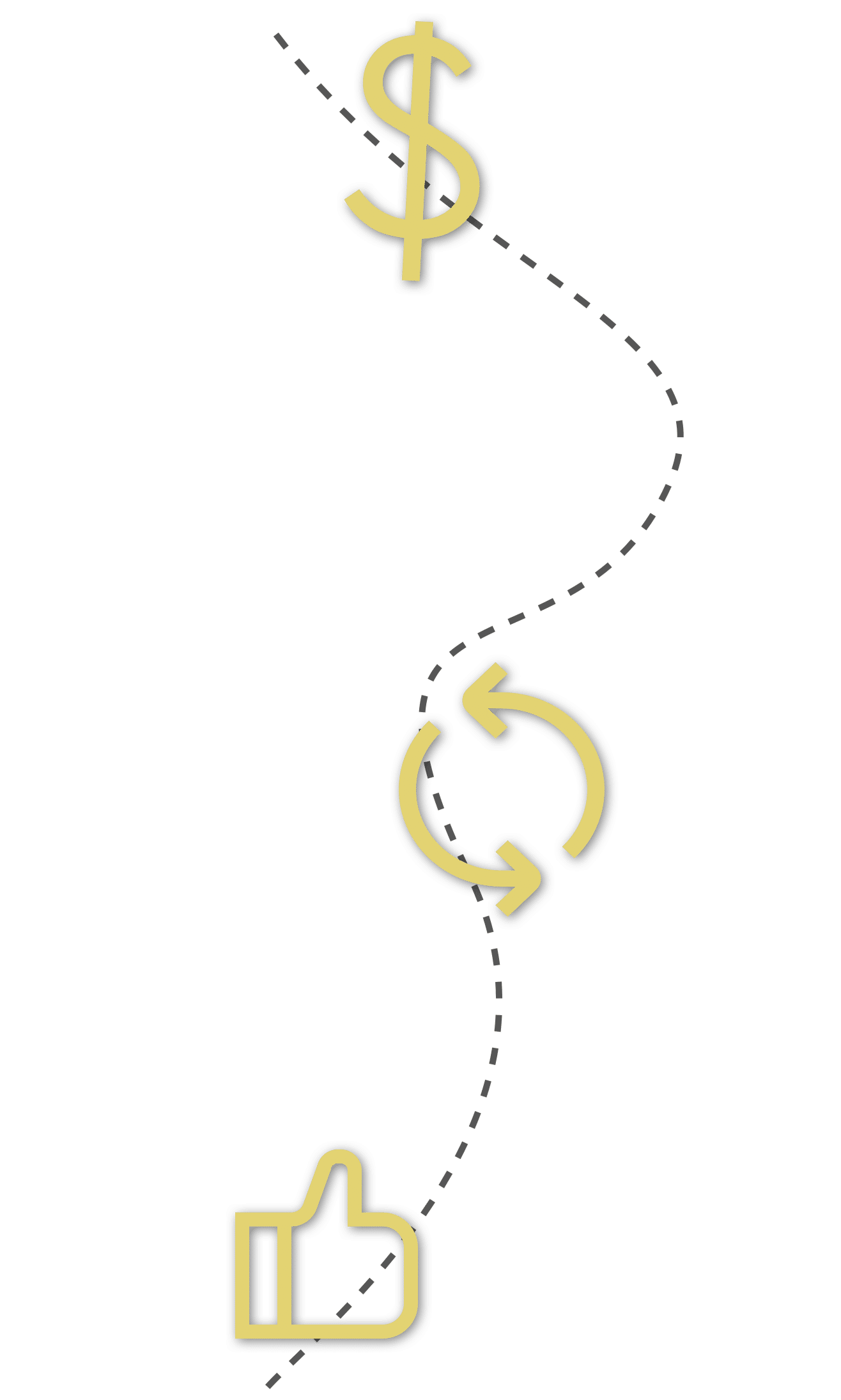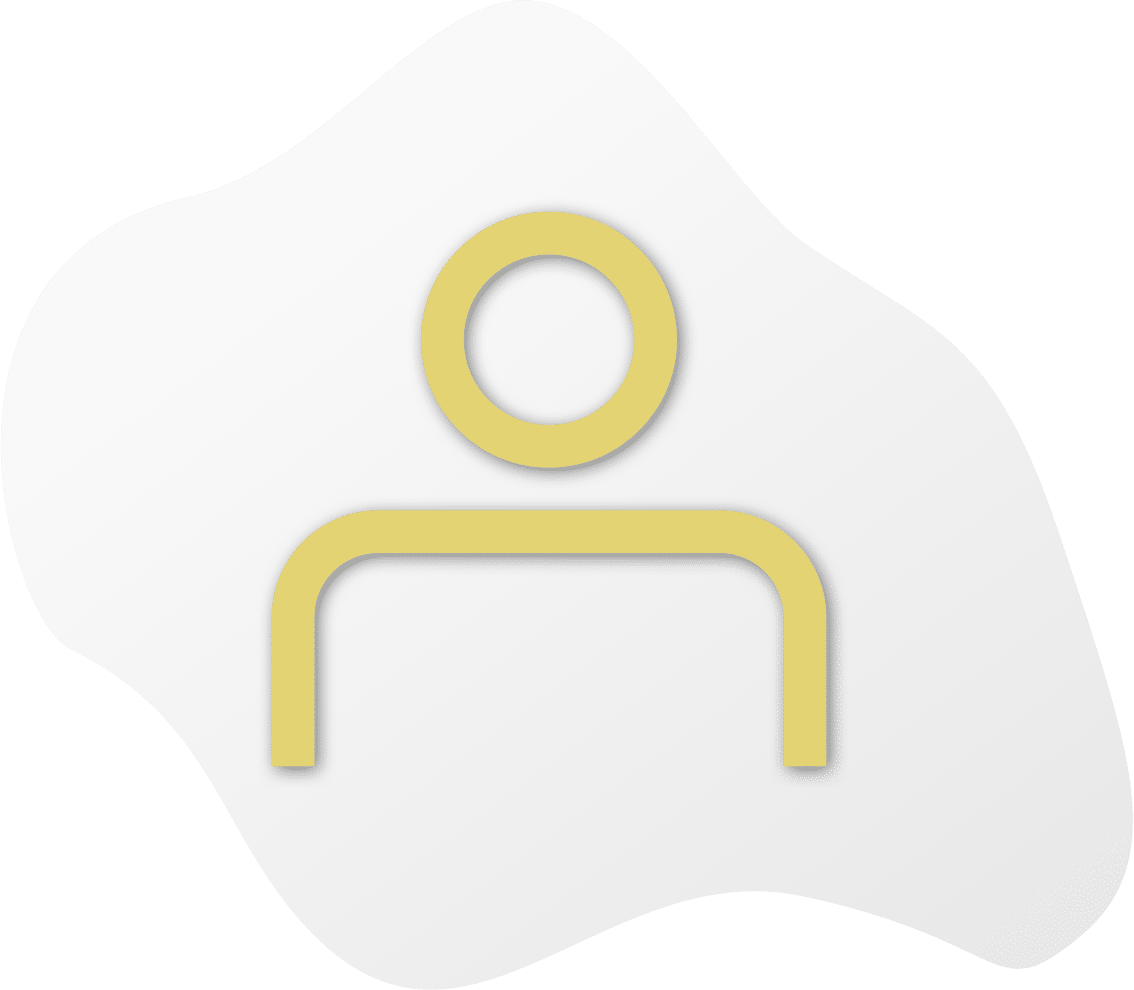 Pitch e-mails in brand collaboration are quite different from regular work e-mail pitches. While writing a subject line for influencer outreach e-mail, remember your status as a partner, not as an employer. Similarly, an affiliate e-mail template or a sample e-mail to bloggers should sound similar to a sample letter of partnership request.
Bloggers and influencers are self-employed, so you should write to them in a way that acknowledges them as business owners. Whether you're the brand or the influencer, the usual sample outreach letter goes like this:
First, introduce yourself and your business. Next, talk about why you're sending the e-mail. Talk about your goals as well as why you want to partner with those who receive your e-mail. How will your business and marketing skills prove to be beneficial for your partner? What will be the legal formalities? How long will the contract last? Will there be any restrictions or specifications?
You may not want to talk about every minute detail in your very first e-mail. In the first couple of e-mails, get the other side to think about why they'd want to partner with you. The e-mails with more details follow only if you succeed at establishing the partnership.
You can find a pdf sample letter requesting a partnership with an organization online if you need some help. Moreover, there are also tons of websites offering: pitch e-mail example, sample pitch letter to bloggers, brand collaboration e-mail template, sales pitch e-mail templates, etc. 
Whichever position you're writing from, it's always best to take help from sample e-mails and offer letters. If the e-mail sequences get the ball rolling, the next step is to discuss the campaign. Decide which medium you'll use for marketing, how it will take place, and how the payments will be made.
Edit & deliver this template.