Audio Visual Proposal Template
There's a lot that goes into running an AV company. Managing your technicians, keeping all of your equipment in shape, managing client expectations, and dealing with the liability that comes from your employees having to work in risky environments. We've made it easy to impress prospective clients with our free and fillable audio visual proposal template. Customize it to your needs in minutes then send off for approval with our built in eSigning capabilities. 
Best proposal software ever! 
I've tried soooo many proposal softwares and I'll never try another one after Proposable. It's so easy to use and it looks good, which all the others don't.
Smart, reliable, and constantly improving.
Proposable just works. I can make visually interesting sales presentations, dynamically insert content, and execute agreements. Proposable powers our entire sales process.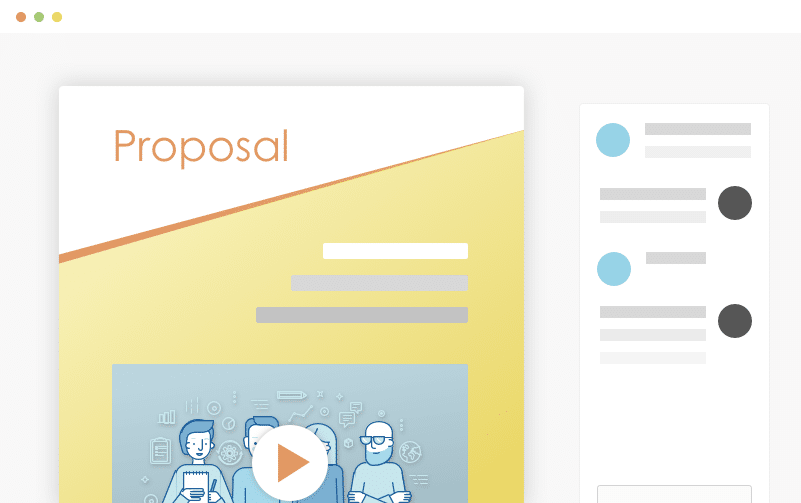 Wow Your Audience
Blow people away with a beautiful proposal that stands out above the rest. Add video and rich-media directly into your proposal pages for a more immersive sales presentation that's sure to make an impact.
Set Your Prices
Quickly build quotes, bids, and estimates with our flexible estimate block. With optional line-items, optional quantities, taxes, discounts and more, you can quickly represent your products and services in a polished and readable format. Organize all your products and services in the Pricing Catalog for instant recall.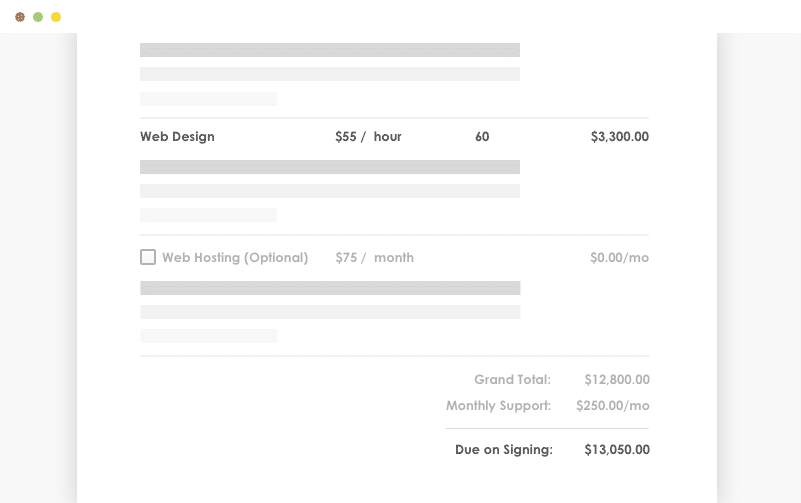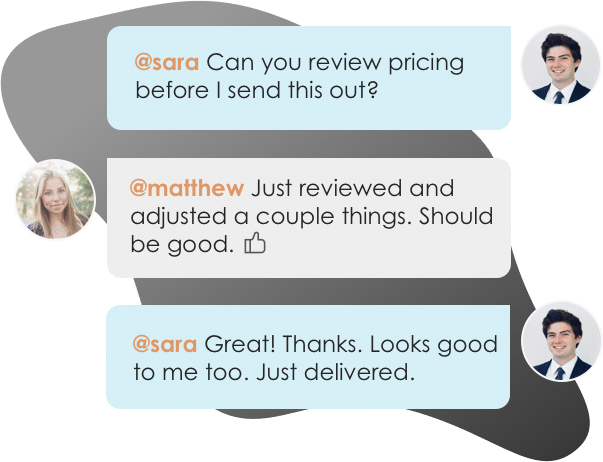 Work With Teammates
Easily collaborate with teammates on proposals. Mention team members to bring them into a proposal, or re-assign ownership when you need to handoff the proposal to another teammate.
Get It Signed
Close the deal faster with integrated e-Signatures. Place signatures, initials, and text field elements throughout your proposal wherever you need prospects to take action and your prospect is guided through a quick acceptance workflow to complete their acceptance. Counter-signing support is also included.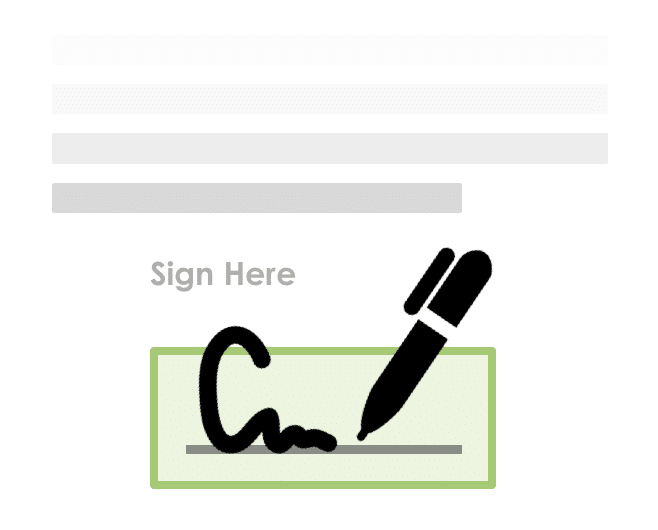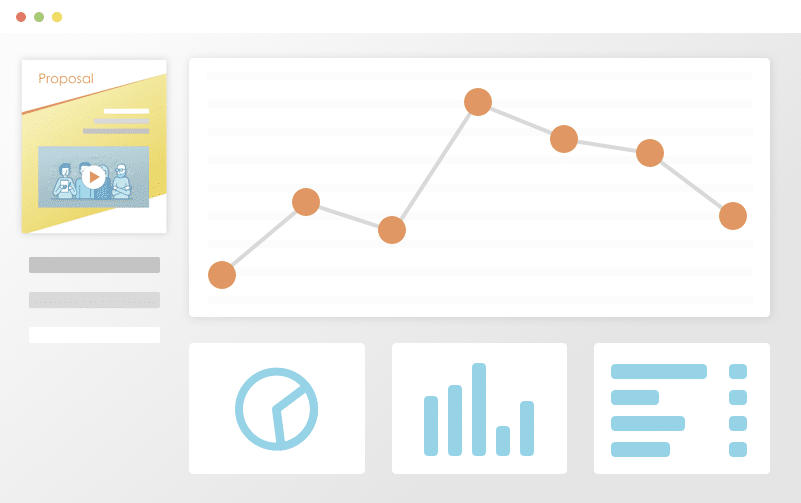 Track Everything
Ever wonder what happens to your proposal after you hit "send"? See detailed analytics and measure how each recipient is interacting with your sales material. Turn on real-time text or email notifications for proposal views and other key events.
Get Your Time Back
Save time and headaches by skipping the painful copy/paste and find & replace on all new proposals for your prospects and customers. Simplify your new proposal workflow to just a few clicks and go from spending hours on customizing new proposals to just minutes with proposal software.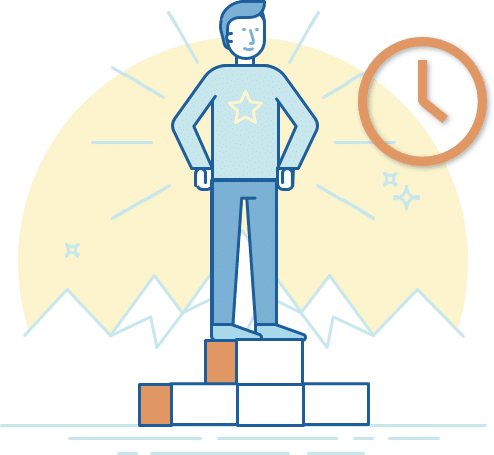 Edit & deliver this template.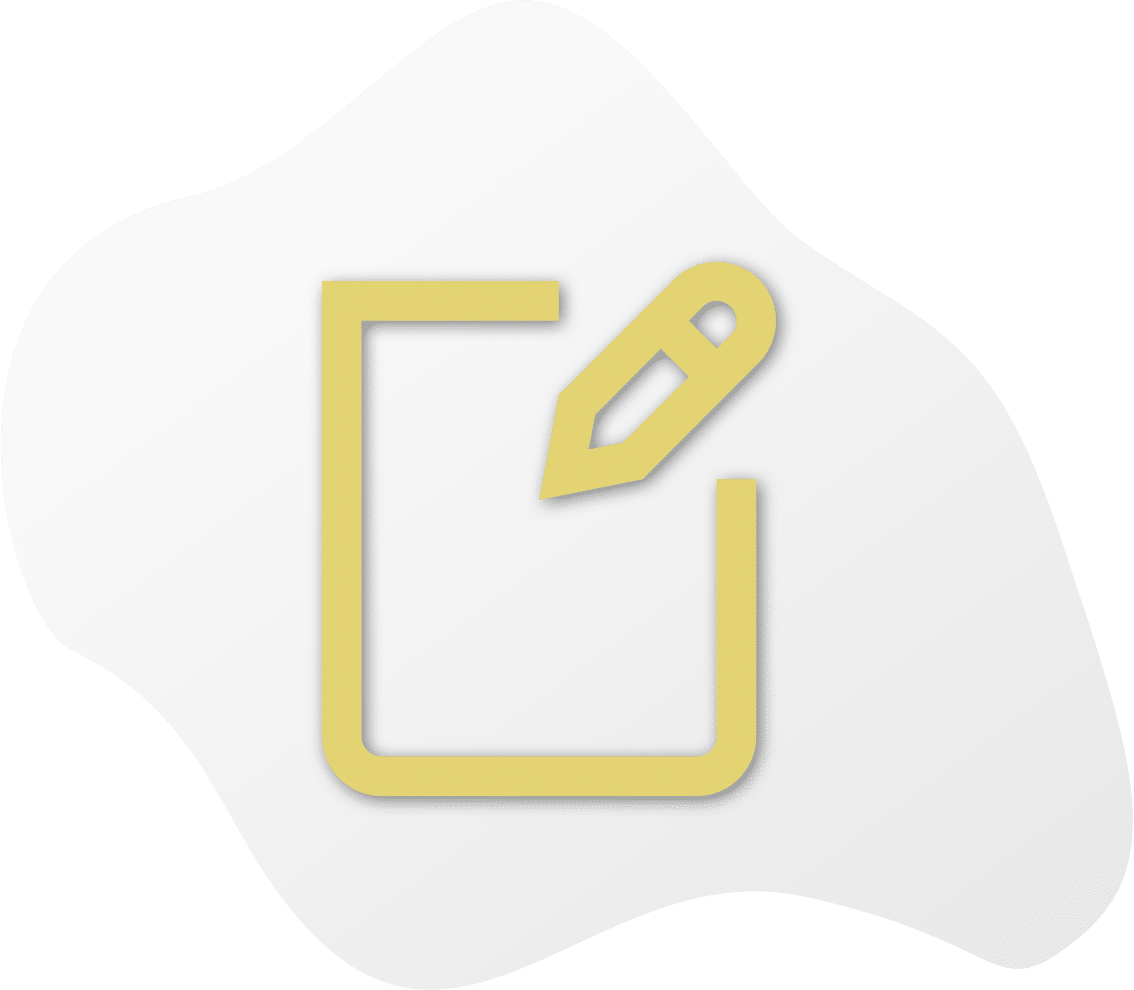 The term "audio visual" or AV refers to the use of both sound and visual components and is typically applied to slides or videos. It's typically used in electronic media but has had some other applications before the digital age. There are many applications of an audio visual element, service, or equipment, such as television programs, movies, slide-tape presentations, conferences, and live theater performances.
An audio visual company has a variety of responsibilities and jobs. To start, an audio visual service platform will usually offer things like web streaming and video conferencing. Many different schools and universities use audio visual equipment sold by audio visual companies for projecting slides and interactive whiteboards. An audio visual company may also be hired for live events such as business conferences and concerts.
Most audio visual companies use audio visual proposals. Such a proposal covers a wide range of things, such as the exact details of the job the company will provide, how long they will provide it, the kind of equipment they will be leasing or operating, and more. It all depends on the nature of the transaction and the businesses or entities involved.
Creating an audio visual proposal requires a lot of attention to detail. Proposable can help you draft such a business proposal with our free and fillable templates for audio video installation contracts. The next time you need to make a production proposal, you can easily use Proposable's audio visual rental agreement templates or activity proposal templates to draft the perfect proposal in an organized and easy-to-read format. If you need an audio visual contract sample to get inspired, Proposable has a wide range of audio visual service level agreement samples to choose from. The best proposal templates come from Proposable, and it's all totally free.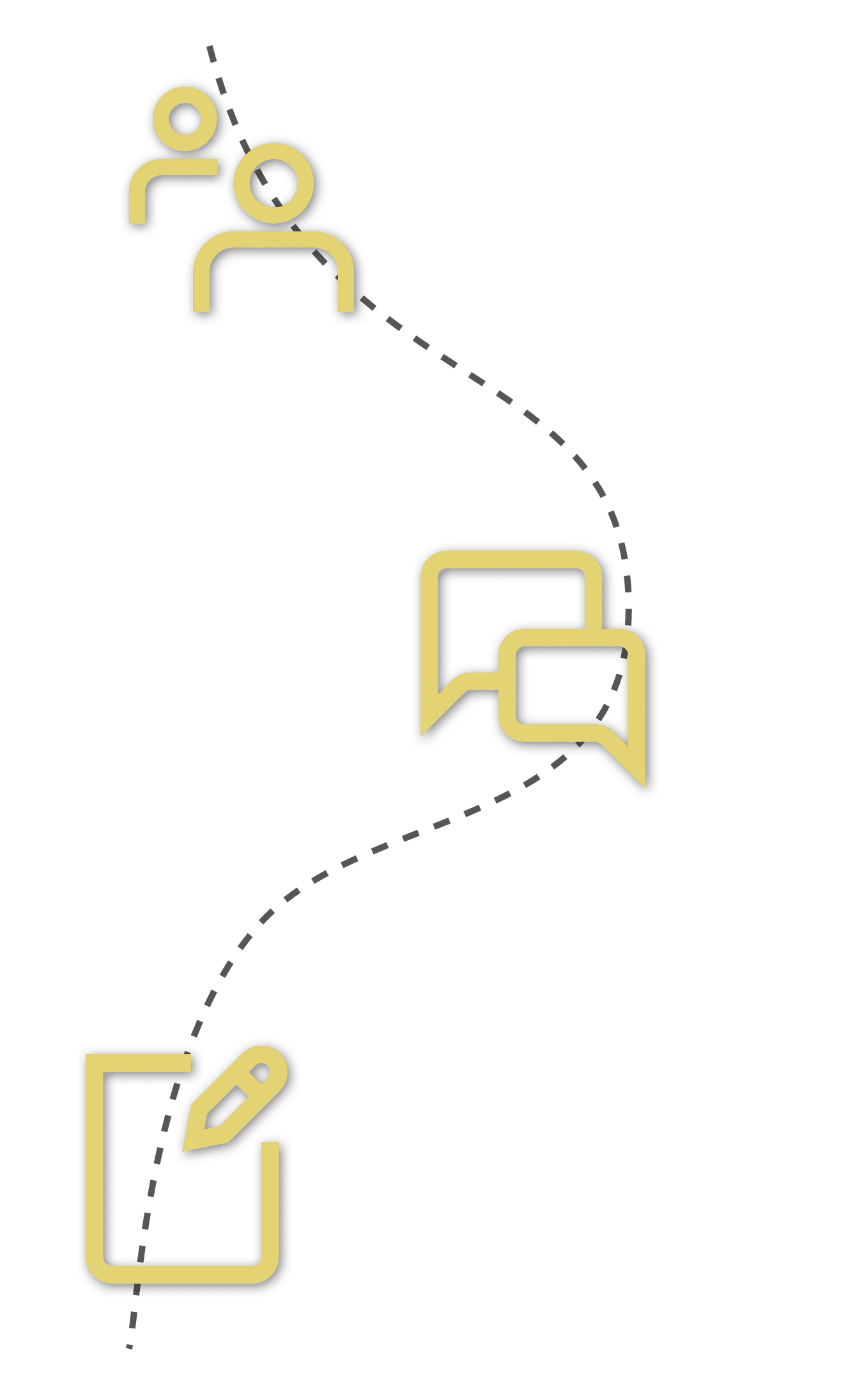 An audio visual professional can put together a great proposal for their company or services. A proposal is part of the sales process and needs to be as persuasive as it is informative. A commercial proposal is different from a contract. A contract will outline everything two entities and businesses have agreed upon and breaks down that information into a document that will legally and financially bind the two entities. A proposal, on the other hand, proposes how the services from the audio visual professional or company will be implemented and what the costs will be. An interested client will often request a proposal before investing in the services offered. Because of this, the language used in the corporate event proposal will need to be a marketing tool in addition to something informative. A business proposal video or document needs to have the correct audience in mind.
In many cases, companies will receive multiple proposals before finally deciding on how to move forward with the service transaction. Because of this, your proposal will need to be highly competitive, especially in such an oversaturated industry. Luckily, there are many guides online to writing a good audio visual proposal.
If you want to learn how to write better proposals, read up on what information should go into one and use Proposable's event proposal template Google Docs samples to draft your proposal. Writing an audio visual RFP 2020 proposal is much easier with some structure already in place. Proposable also has a wide range of business proposal sample PDF files to help you get an idea of how a proposal should really look. From basic proposals to Canva proposal template files, Proposable has the best framework available for generating audio visual proposals that convert. And it's totally free to use.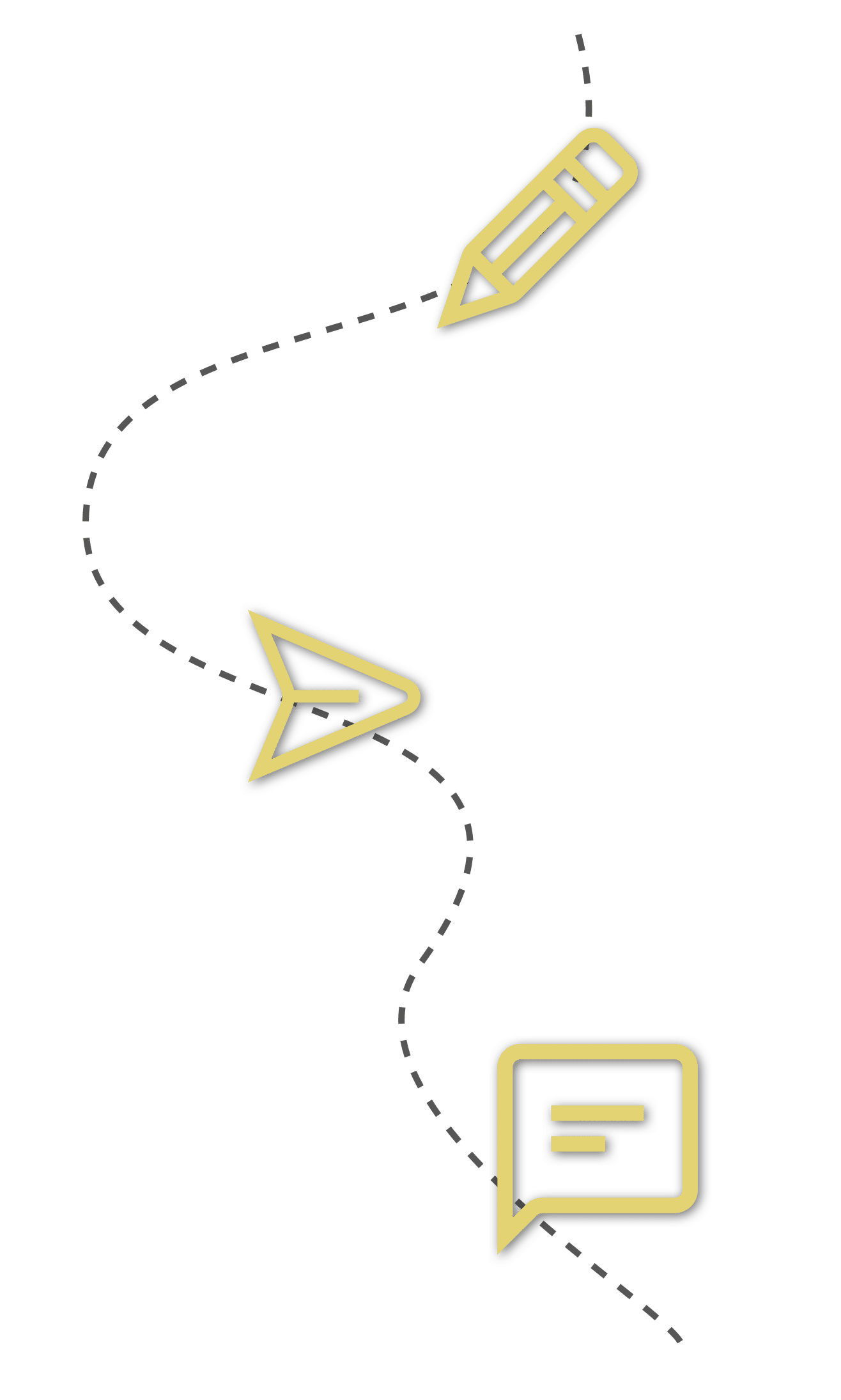 Project proposals are used quite often in the audio visual industry. A project proposal is a type of document that is used to convince sponsors and businesses that a project should be implemented to solve a specific problem. Project proposals will describe in-depth how a project will be implemented so that the second party will understand what is involved early on. Similarly, a request for proposal (RFP) is used to solicit bids from contractors. Audio visual companies might used a project proposal or an RFP for audio visual services in 2020 to convince a particular business of the company's use cases. If a project isn't finished on time as outlined by the proposal, the second party may drop services or simply extend the project.
Writing a project proposal is easy with a video production estimate template or construction proposal template. Proposable's project proposal template PDF files make drafting the most convincing RFP or project proposal a breeze. Our video production scope of work template and work proposal template are perfect for audio visual companies in need of a detailed proposal to convince a second party to invest in their services with easy-to-read and organized formatting.
Audio Visual Proposal Example
There are numerous best practices involved in proposal writing. Here are a few to adhere to when writing your own proposal:
Talk about your qualifications toward the end of the proposal, not at the beginning.
Think about what your competitors may be including in their proposals, since businesses will usually look at multiple proposals before settling on one. Where can you go above and beyond what other audio visual companies are doing?
Keep in contact with the companies you have sent proposals to in order to solidify your presence as an industry leader and also to ensure communication is open. Check out ou guide to following up via email to a client after sending a proposal for more guidelines.
Take special care to write with your specific audience in mind to be as convincing as possible.
Another good practice is to use a good format for a proposal. Typically, a proposal in the audio visual industry would follow this checklist:
A title page

A brief summary of the proposal's contents

Specific aims involved

Background and significance of the proposed project

Preliminary data for justifying the feasibility of the proposed project

Design and methods involved

A little bit about the company and its reputation as an authority in the audio visual industry

An executive summary that goes into more detail than the first summary

References
Are you ready to write your audio visual proposal? Proposable had a ton of excellent proposal examples and proposal letter templates to get you inspired. Our fillable club event proposal template is perfect for proposal relating to live events, and our general proposal template PDF files make writing a general proposal so incredibly easy. When you're ready to start with your sales proposal template or pricing proposal template, get started with Proposable!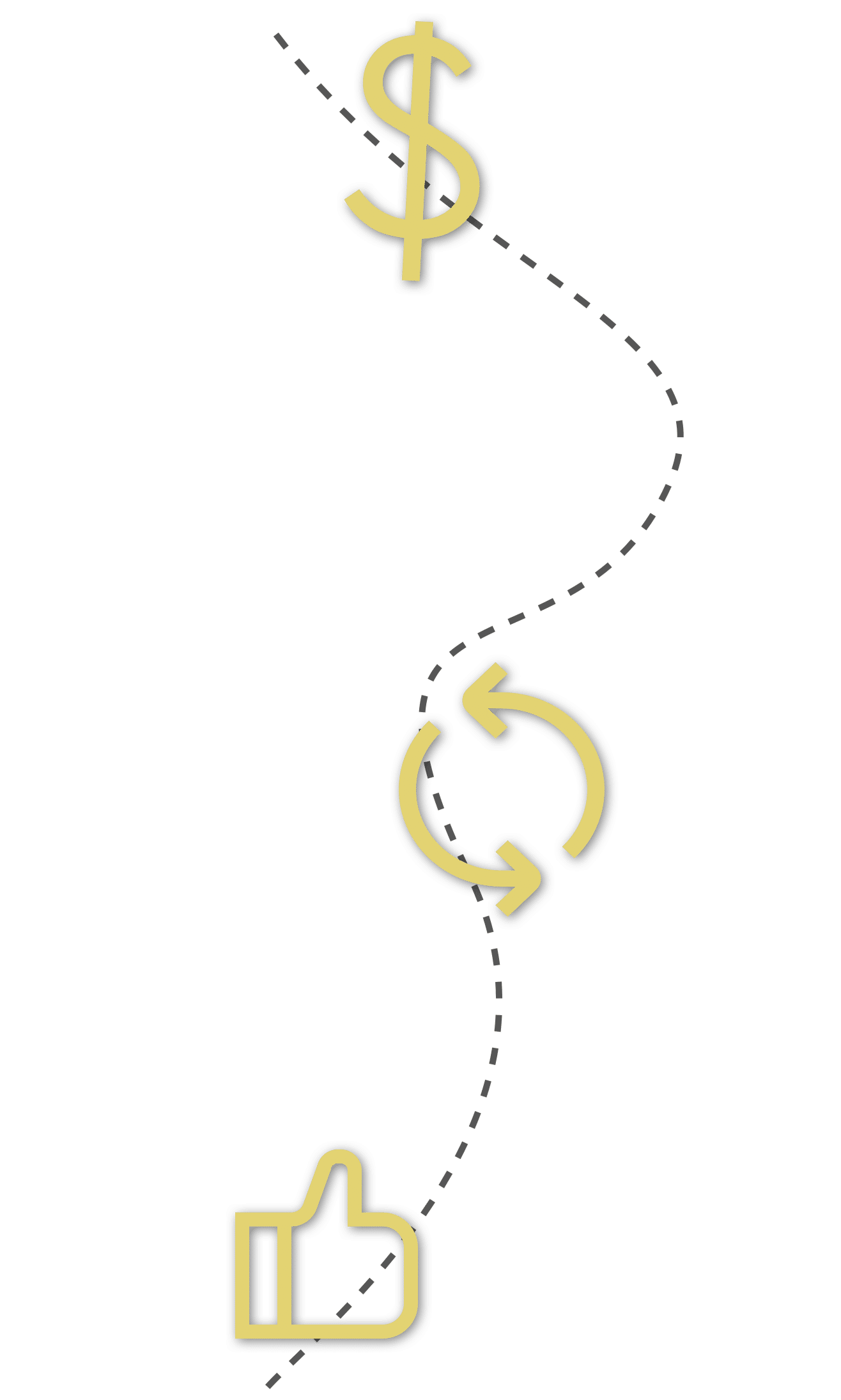 Free AV Proposal Template 
Proposal templates are a must-have when drafting an audio visual services proposal, particularly if you are relatively new to writing very convincing proposals.
An audio visual template or audio visual RFP template make better proposals because they already have various required sections included in the template. You can use a free proposal template in a variety of ways. To start, you can use fillable proposal template DOC files to fill in your proposals directly, saving time and energy. This is why using a video proposal template is superior to starting one from scratch. You don't have to deal with figuring out the formatting and where different sections should go. It's already prepared for you. You can also look into marketing proposal template samples to get inspired for your own proposal.
You also have the option of using a proposal template google docs file or a template in Word. These are fairly easy to fill in, but both platforms lack a lot of the fillable features of a premium proposal service like Proposable. There are also some pitfalls in used free templates, as they are often not fully designed to fit an audio visual proposal template's needs. Proposable's premium proposal template design platform is dedicated to ensuring that proposal writers can draft their proposals with all of the necessary information included, such as legally binding details, important details that relate to finances, and more. Proposable's proposal templates have all of those details included, so you know when and where to included them in your own proposal. Our templates are sleek, easy to read, organized, and perfect for proposing a business transaction in the audio visual field. You won't have to worry about leaving any stones unturned with Proposable's templates.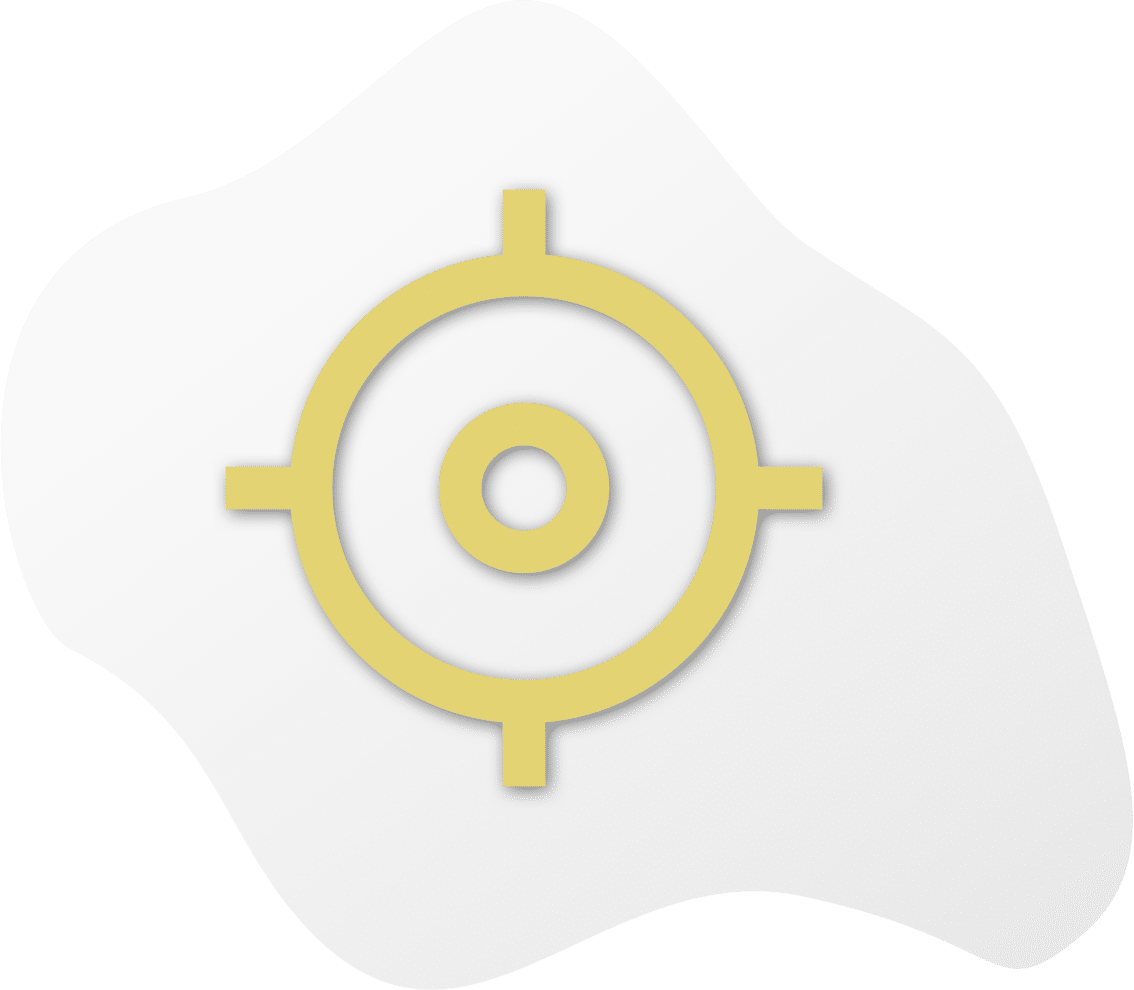 Proposal writing is not so different from script writing. Script writing is the process of drafting a script for a video proposal. Because the video itself serves as the proposal, you would essentially be writing an audio visual proposal in script form.
Becoming a better script writer takes some practice and an understanding of how the spoken word may be accepted differently than written words. A template can also make writing a script much easier and more of an organized process.
Proposable has some excellent script templates and blank script templates to choose from. Whether you need a script template pdf file or an audio visual script template that is highly detailed, we've got you covered.
Edit & deliver this template.