Bookkeeping Proposal Template
If you run a bookkeeping business, chances are you've had to put together a proposal to help convince a new client to subscribe to your services. Create, deliver, and track all your bookkeeping proposals in minutes, then collect signatures and payments all within your proposal for a seamless sales proposal workflow.
Best proposal software ever! 
I've tried soooo many proposal softwares and I'll never try another one after Proposable. It's so easy to use and it looks good, which all the others don't.
Smart, reliable, and constantly improving.
Proposable just works. I can make visually interesting sales presentations, dynamically insert content, and execute agreements. Proposable powers our entire sales process.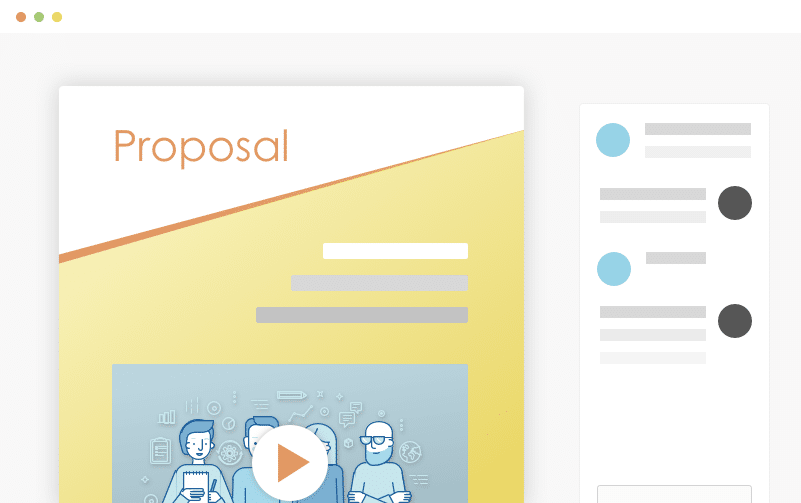 Wow Your Audience
Blow people away with a beautiful proposal that stands out above the rest. Add video and rich-media directly into your proposal pages for a more immersive sales presentation that's sure to make an impact.
Set Your Prices
Quickly build quotes, bids, and estimates with our flexible estimate block. With optional line-items, optional quantities, taxes, discounts and more, you can quickly represent your products and services in a polished and readable format. Organize all your products and services in the Pricing Catalog for instant recall.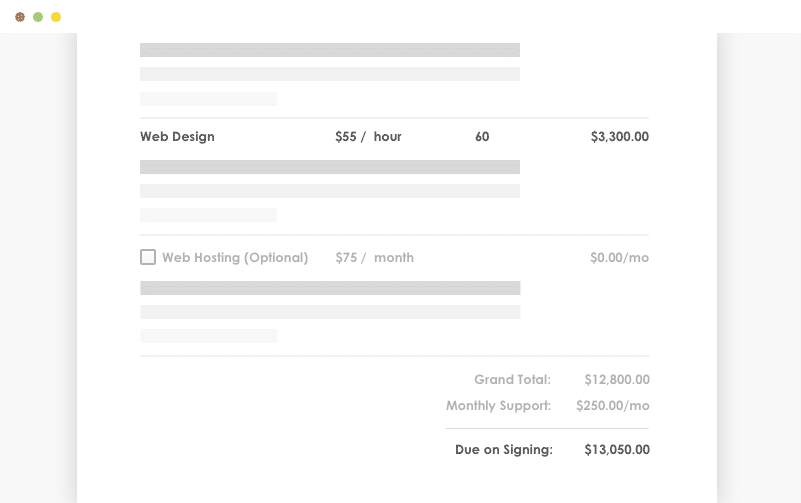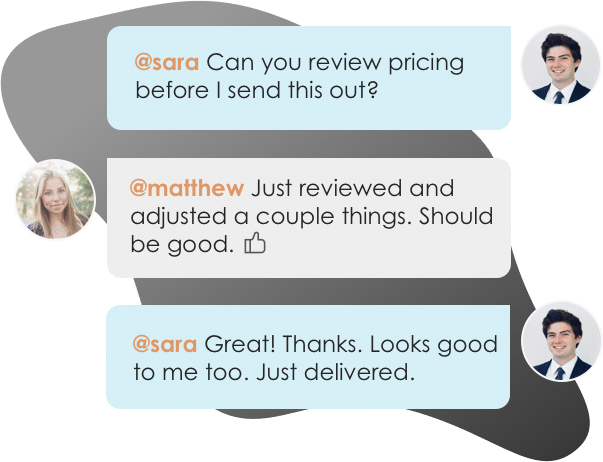 Work With Teammates
Easily collaborate with teammates on proposals. Mention team members to bring them into a proposal, or re-assign ownership when you need to handoff the proposal to another teammate.
Get It Signed
Close the deal faster with integrated e-Signatures. Place signatures, initials, and text field elements throughout your proposal wherever you need prospects to take action and your prospect is guided through a quick acceptance workflow to complete their acceptance. Counter-signing support is also included.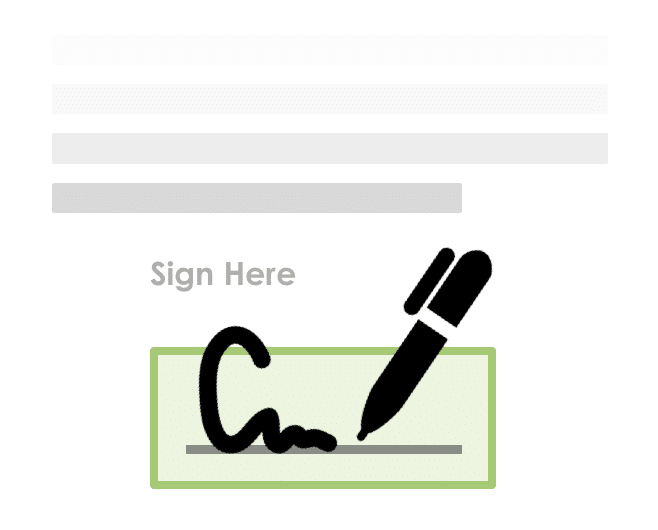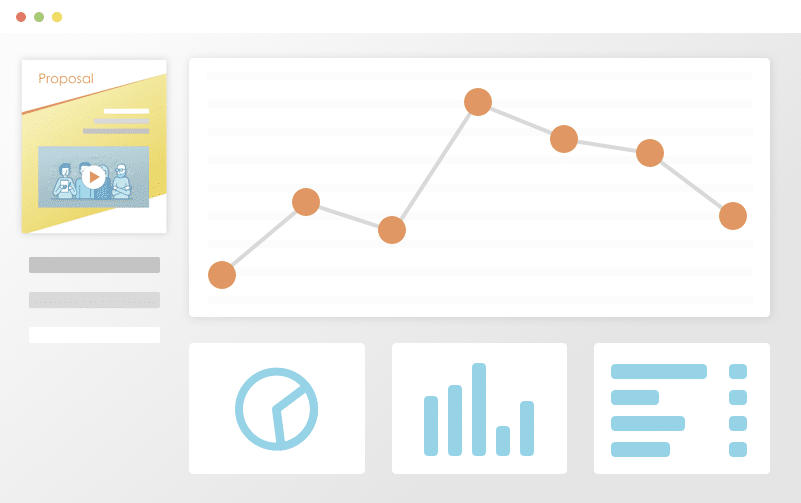 Track Everything
Ever wonder what happens to your proposal after you hit "send"? See detailed analytics and measure how each recipient is interacting with your sales material. Turn on real-time text or email notifications for proposal views and other key events.
Get Your Time Back
Save time and headaches by skipping the painful copy/paste and find & replace on all new proposals for your prospects and customers. Simplify your new proposal workflow to just a few clicks and go from spending hours on customizing new proposals to just minutes with proposal software.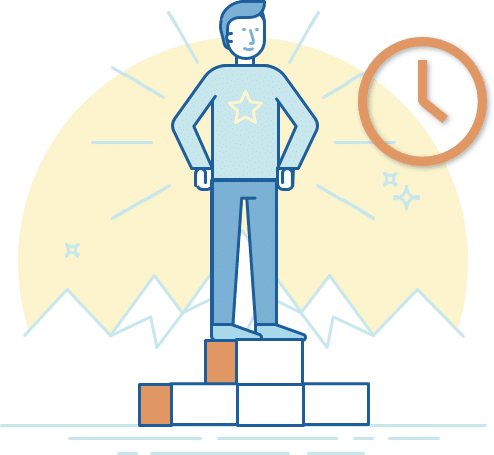 Edit & deliver this template.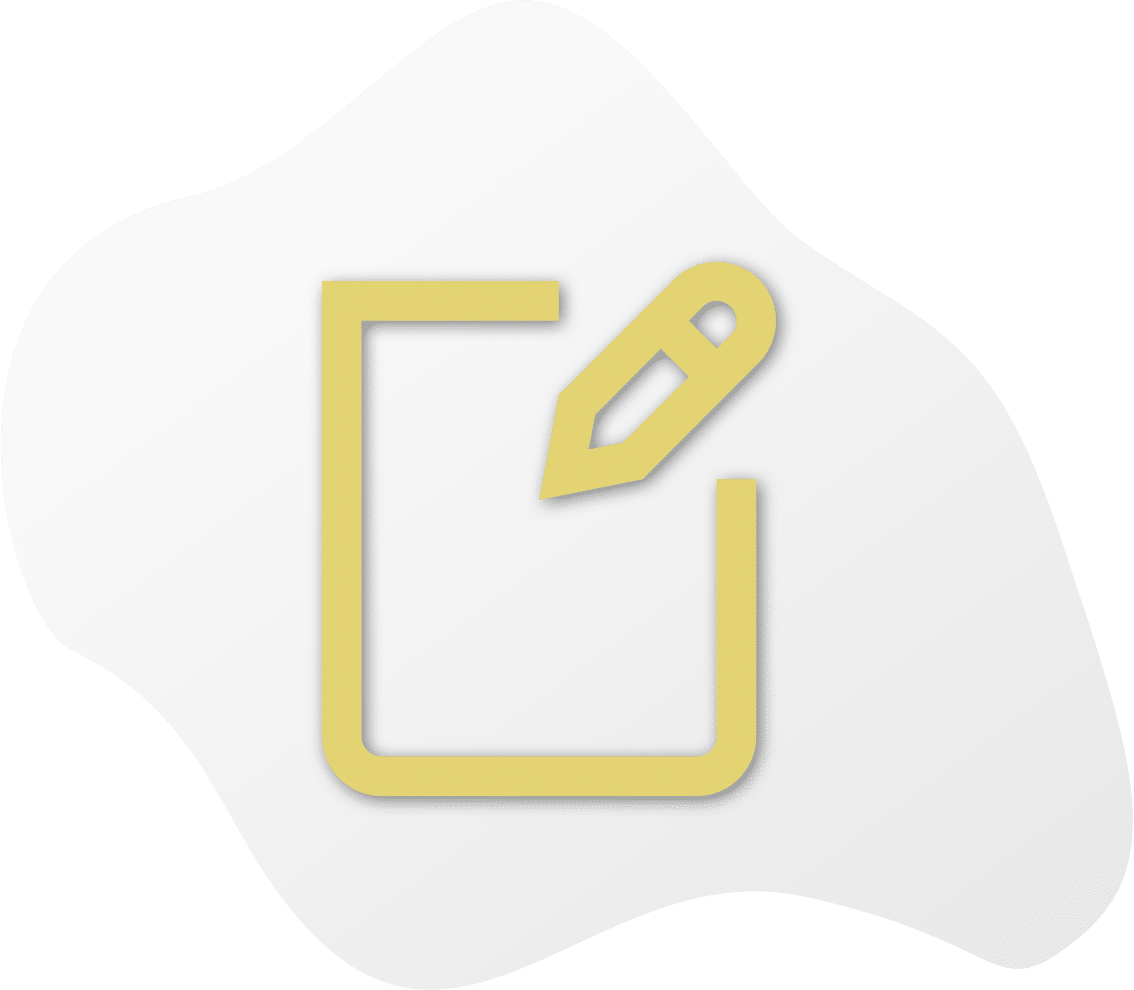 Bookkeeping is a critical function for a successful business of any size. Often confused with accounting, the two are different processes, and those differences are important to understand to keep from overcomplicating a simple bookkeeping proposal.
Bookkeeping is the primary stage of recording the financial activities of a business. A sample bookkeeping business proposal would probably include tasks like tracking income and expenses, sales and receipts, and maintaining a general business ledger. By contrast, accounting refers to the wider concept of preparing and summarizing financial statements using ledger balances based on the financial recordings of a bookkeeper. Bookkeepers are responsible for doing day-to-day work, while accountants go through the books after a certain period of time, often quarterly, and are responsible for making minor adjustments when required. A sample advertisement for accounting services, for instance, would usually include items like tax planning and preparation, financial planning, month-end closings, and more.
While some bookkeepers are on a company's payroll, many others work as independent consultants. These individuals will often need to put together proposals to secure new work, which can range from a simple bookkeeping proposal to one more targeted to a specific industry or specialty – human resources or food service, for example. For these, it's a good idea to have a specific individual consultant proposal sample at the ready; a restaurant consulting proposal template, for example, can make pitching to multiple restaurant management businesses simple, while a free HR consulting proposal template can allow for easy pitches in that field. Any of these templates can be used to sell the primary service of bookkeeping and the benefits that come with having that service. When a prospect understands how having someone keeping track of day-to-day expenses, running payroll, maintaining a balance sheet, and tracking cash flow can help their business be more efficient, they are far more likely to see the value in hiring one.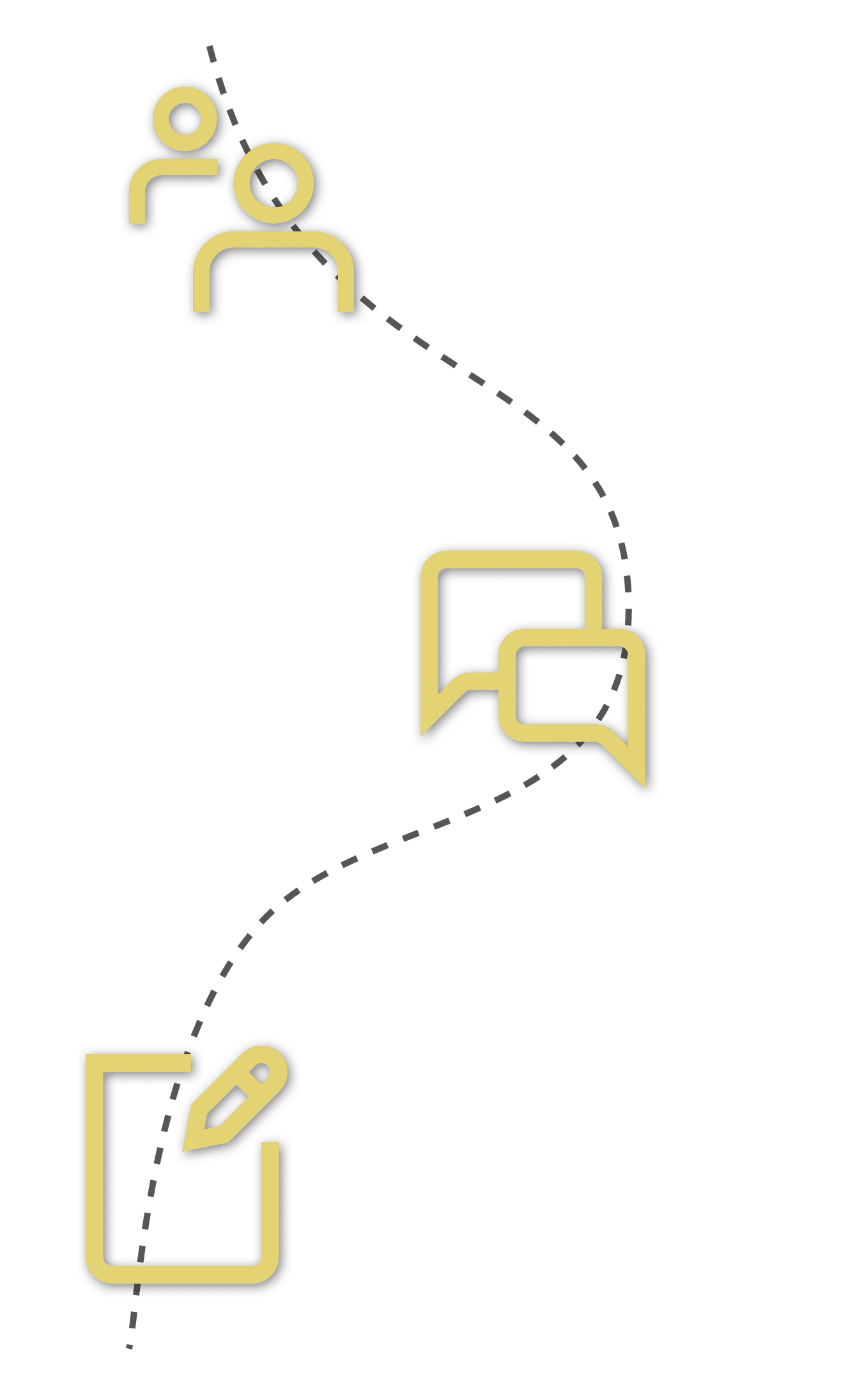 Selling Bookkeeping Services
Bookkeepers don't always think like salespeople, but when it comes to pitching their services, it is essential that they do so – because selling is exactly what they're doing at that point. Bookkeeping proposals are essentially sales proposals that sell the services of a bookkeeper and help them close deals. A bookkeeping proposal template can be based on a basic sales proposal template, "selling" the necessity of bookkeeping services to make the client's business great.
The article "6 Tricks for Writing a Sales Proposal That Wins Business" offers some tips for great sales proposals that can easily be applied to improve a bookkeeping proposal as well. For instance, the power of comparison can be effective to show a "before and after" bottom line, demonstrating how a bookkeeper can provide cost savings and streamline business processes. The recommendation to use words like "investment" rather than "cost" is also good — potential clients need to see bookkeeping services as an investment that will provide a return in the end.
Another good tip is to look to other industries for samples; many of the same concepts apply across multiple industries. For example, a commercial proposal template or a proposal for IT consulting services can be modified, or you can simply pick and choose useful bits from each one. A free project proposal template can be found for almost any industry, and it may be surprising to see how easily a salesforce proposal template or a design proposal template can adapt to become a bookkeeping proposal.
Once you have a template, simply customize it to your individual business and target client. Do your research, gather as much information as you possibly can about the client, make an outline, and keep it simple. Use bullet points where necessary to keep it easy to read and be sure to support each statement you make with facts, statistics, and benefits.
Business Proposal Format Sample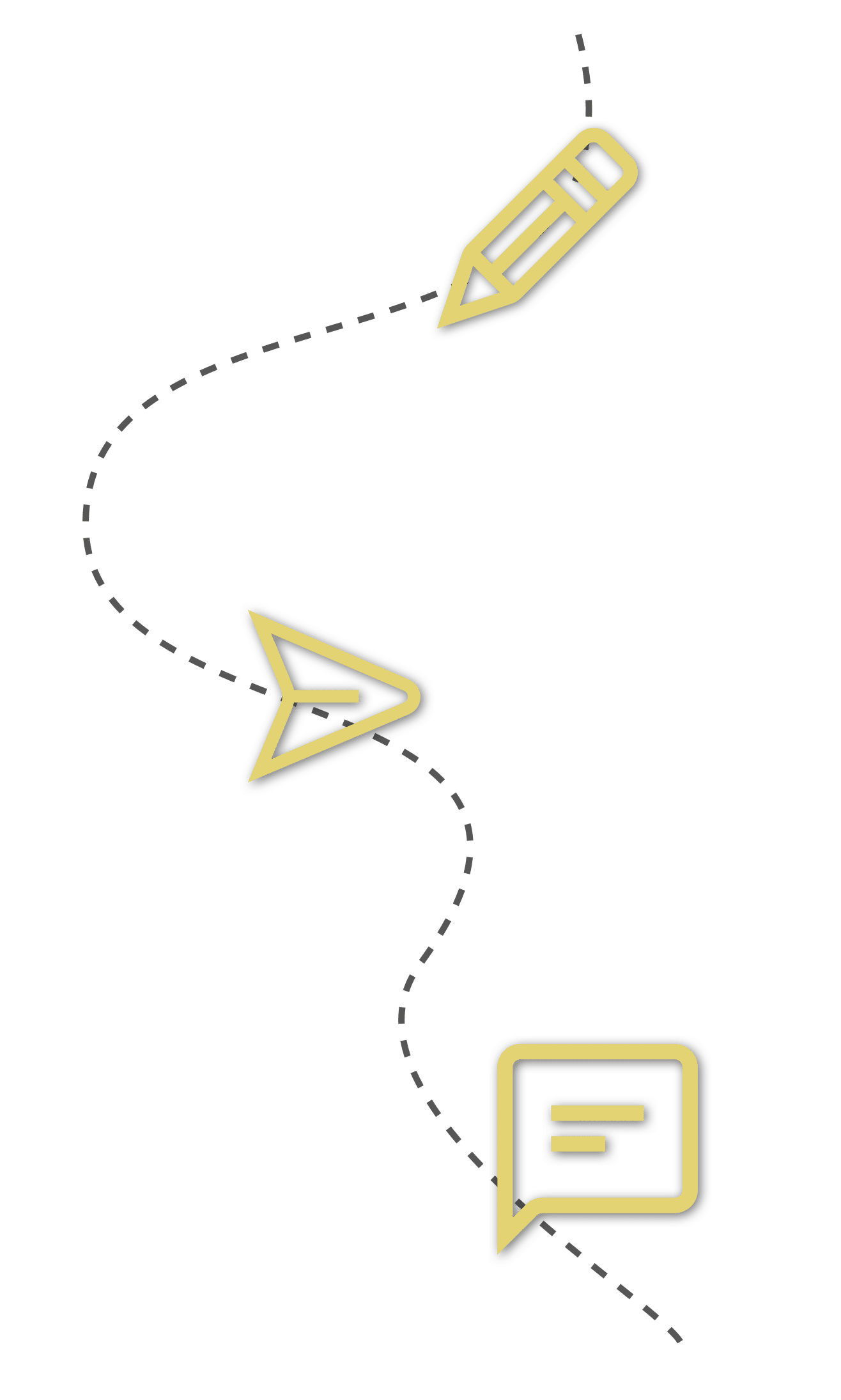 How you write a sales proposal could mean the difference between winning or losing a client. Begin by choosing the right business proposal format sample, because the format is really the first impression you make and will affect how the prospect interprets the proposal.
The proposal itself, of course, will show your expertise and impress the prospect, and since not all sales proposals have the same format or structure, look around to find one that best fits your skills and background. If, for example, you have a strong accounting background you'd like to highlight to bring some depth to your bookkeeping skills, you could search for an accounting business plan presentation. For more examples of different formats and specialties, do an internet search for a business proposal template. To further refine your search, add in the format you want to work with — Word or PDF, for example. So, when searching for a website proposal template, you could use "free website proposal template word" as the search term, or "proposal for tax services pdf" or "Salesforce proposal PDF." The same trick applies to all documents, whether you're looking for a marketing consulting proposal template or a simple consulting proposal template to base your proposal around.
Accounting Proposal Software
There are a number of ways to put together a proposal. Some of the most common include creating it from scratch in Microsoft Word or using a PDF editor to alter a templates found during an internet search. But in today's automated, technologically sophisticated world, there is a better way.
A premium proposal service like Proposable offers numerous pre-built, robust templates that cover a range of specialties. From accounting proposal software to a virtual bookkeeping business plan or a marketing plan for a bookkeeping business, there is a template for nearly every niche. Another benefit over a legacy proposal format is the built-in capabilities that come with these templates. Proposable's templates allow you to not only customize your proposal, but to track when it has been opened, and even get signatures using a built-in e-signature capability, allowing for truly remote, contactless deals.
The streamlined nature of a pre-built proposal template allows you to create and save a folder full of files, and then you can simply search for what you want to use: "Salesforce implementation proposal" for example – or you can further refine by file type, easily searching for "proposal for accounting and tax services pdf" or "proposal for accounting and tax services doc." Whether you need a B2B business proposal template or a bookkeeping quote template, searching for the right proposal is a one-click affair; then, you can simply customize the right proposal for the specific company or job you're applying for. Need an accounting services proposal sample? It's at your fingertips. By using templates to put together proposals, you can save a great deal of time — and time, as a good bookkeeper knows, is money.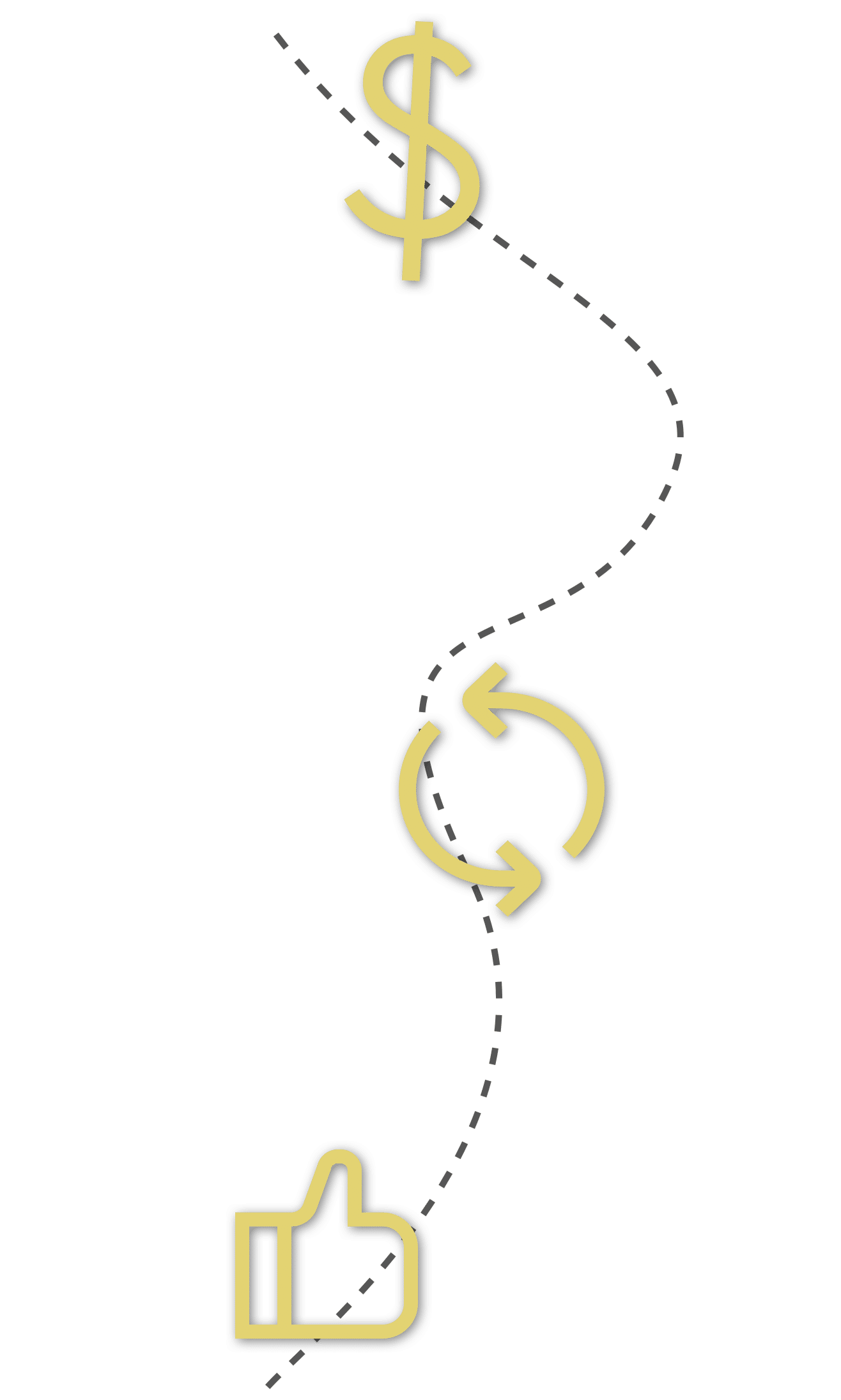 Edit & deliver this template.