Recruitment Proposal Template
When you're in the recruiting world it's important to be able to showcase your knowledge and expertise to help convince prospective clients. We've taken the guesswork out of putting together impressive looking proposals with our free and fillable recruitment proposal template that can be customized to your needs in minutes. Edit, deliver, and track your proposal, then get approval with built-in eSignatures.   
Best proposal software ever! 
I've tried soooo many proposal softwares and I'll never try another one after Proposable. It's so easy to use and it looks good, which all the others don't.
Smart, reliable, and constantly improving.
Proposable just works. I can make visually interesting sales presentations, dynamically insert content, and execute agreements. Proposable powers our entire sales process.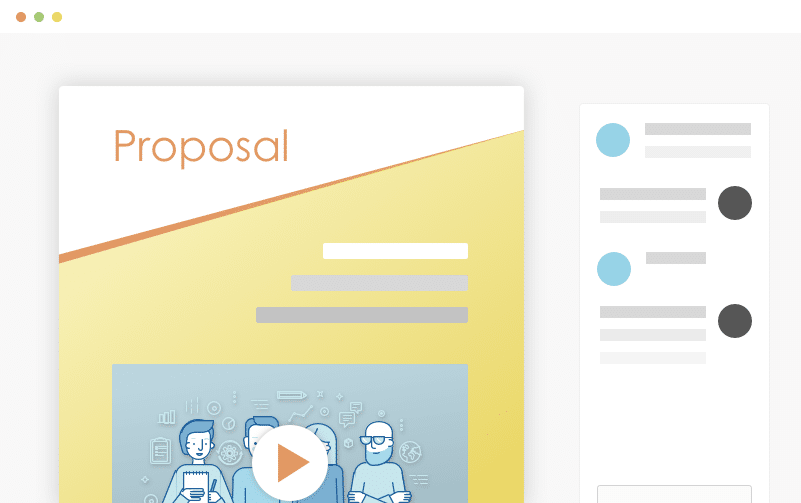 Wow Your Audience
Blow people away with a beautiful proposal that stands out above the rest. Add video and rich-media directly into your proposal pages for a more immersive sales presentation that's sure to make an impact.
Set Your Prices
Quickly build quotes, bids, and estimates with our flexible estimate block. With optional line-items, optional quantities, taxes, discounts and more, you can quickly represent your products and services in a polished and readable format. Organize all your products and services in the Pricing Catalog for instant recall.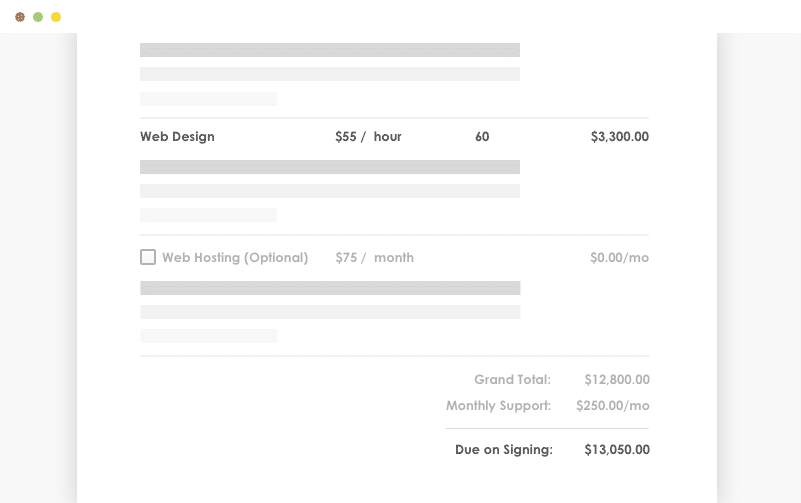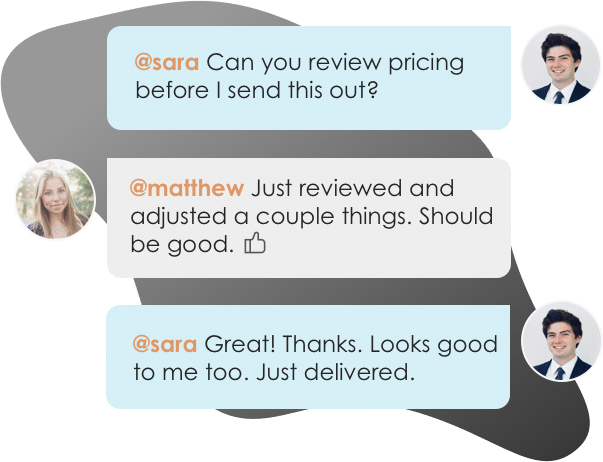 Work With Teammates
Easily collaborate with teammates on proposals. Mention team members to bring them into a proposal, or re-assign ownership when you need to handoff the proposal to another teammate.
Get It Signed
Close the deal faster with integrated e-Signatures. Place signatures, initials, and text field elements throughout your proposal wherever you need prospects to take action and your prospect is guided through a quick acceptance workflow to complete their acceptance. Counter-signing support is also included.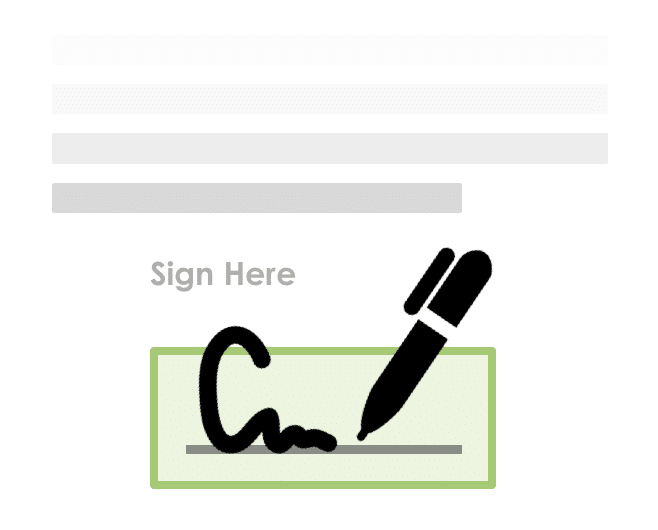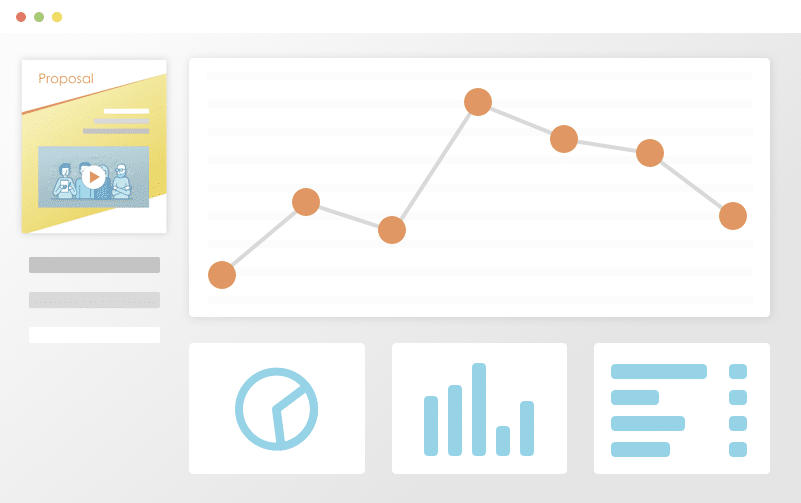 Track Everything
Ever wonder what happens to your proposal after you hit "send"? See detailed analytics and measure how each recipient is interacting with your sales material. Turn on real-time text or email notifications for proposal views and other key events.
Get Your Time Back
Save time and headaches by skipping the painful copy/paste and find & replace on all new proposals for your prospects and customers. Simplify your new proposal workflow to just a few clicks and go from spending hours on customizing new proposals to just minutes with proposal software.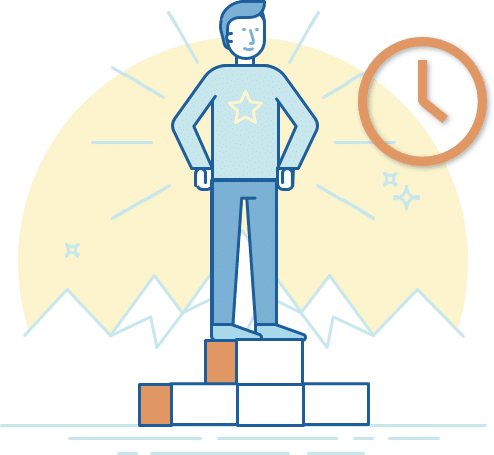 Edit & deliver this template.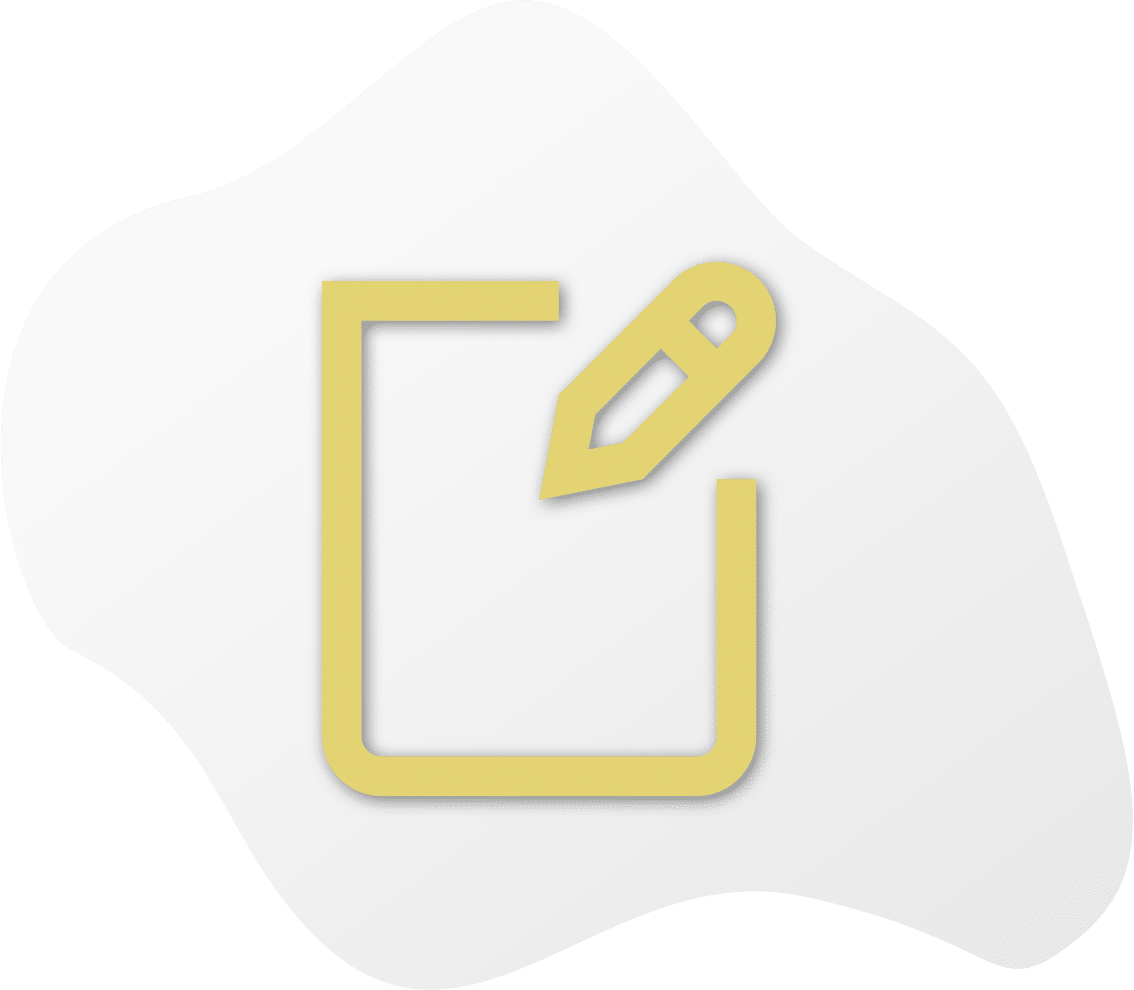 Recruitment is a bridge that connects potential job candidates to hirers in any industry. They usually exist as independent agencies, or as a part of a fixed company or corporation. They go through individual résumés, email shortlisted candidates, and help the company in hiring candidates.
There are incredible advantages of recruitment agencies for employers as well as employees. They know how to assess the sourcing email templates that candidates use to send proposals. Recruiters are also familiar with judging the various formats of sample proposal letter for manpower services.
Candidates that use sample proposals for technical consulting services and send the recruitment agent ppt of their proposals can't escape this tough assessment, either. In a nutshell, recruiters are polished hirers who make this tedious task a whole lot easier on both sides. Sending a customized individual consultant proposal sample helps both the candidate and the recruiter and the hiring company.
Since recruiters are so experienced at tracking sample sources and reading between the lines, their judgments are uncannily spot-on. They take it upon themselves to match the right candidates to the right job. While companies often don't notice individual potential during the hiring process, recruiters take their time.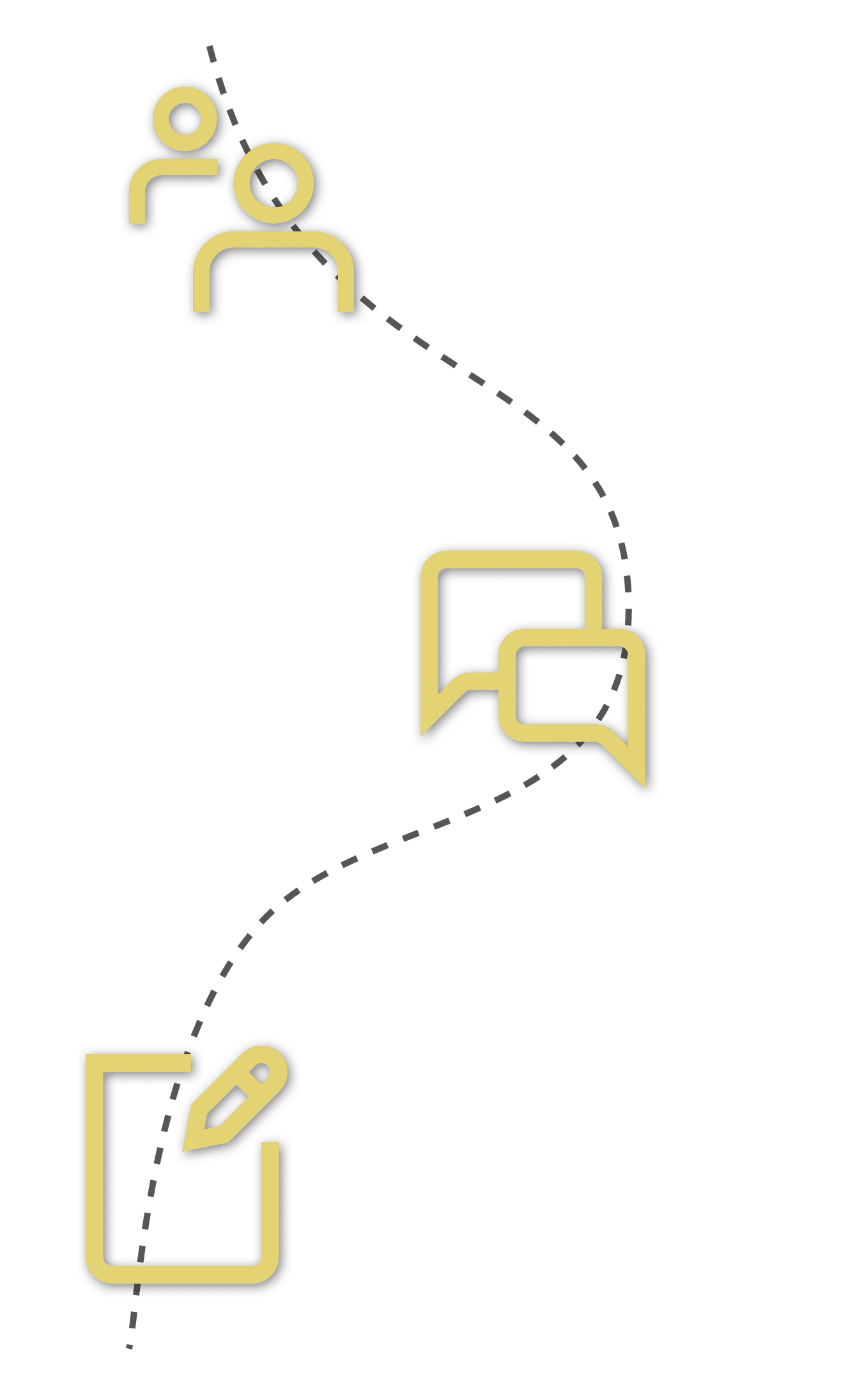 Why Work with a Recruitment Agency
A lot of people rightly wonder why to work with a recruitment agency? While most middlemen in an average job market tend to complicate dealerships, a recruiter actually makes hiring a whole lot smoother. Recruiters know how to pitch a candidate to a client, and how to find the right candidates for any job position.
Recruiters are capable of looking through fake acts, exposing made-up documents, and separating pretentiousness from the truth. HR departments in most companies are already pretty occupied with their own staff problems. Finding new hires can be really time-consuming and draining. On the other hand, candidates also fail to make sure if they're actually fit for the job.
A staffing agency introduction letter to the client sorts out most of the formalities. It sets up candidates for hiring only if they deem them fit. For most candidates, sending a template email to a staffing agency is much easier than writing directly to a company.
Staffing agencies also great at composing manpower proposal sample, manpower outsourcing proposal sample, marketing consulting proposal template, and marketing proposal template.
They're also highly professional and swift at writing an introduction letter for a manpower supply company. A staffing agency sales pitch and successful candidate email template are some more perks of hiring through recruiters. Moreover, recruiters also guarantee lesser issues in employer-employee relationships.
Most don't charge their fees until probations have ended. When it comes to figuring out how to get clients for a recruitment agency in India, the job isn't exactly impossible. With the rise in the number of startups and candidates, recruitment agencies hardly run out of clients. This is why an honest and observant recruiter has a key role in the manpower supply market. They make hiring more productive, fruitful, and quicker for both clients and candidates.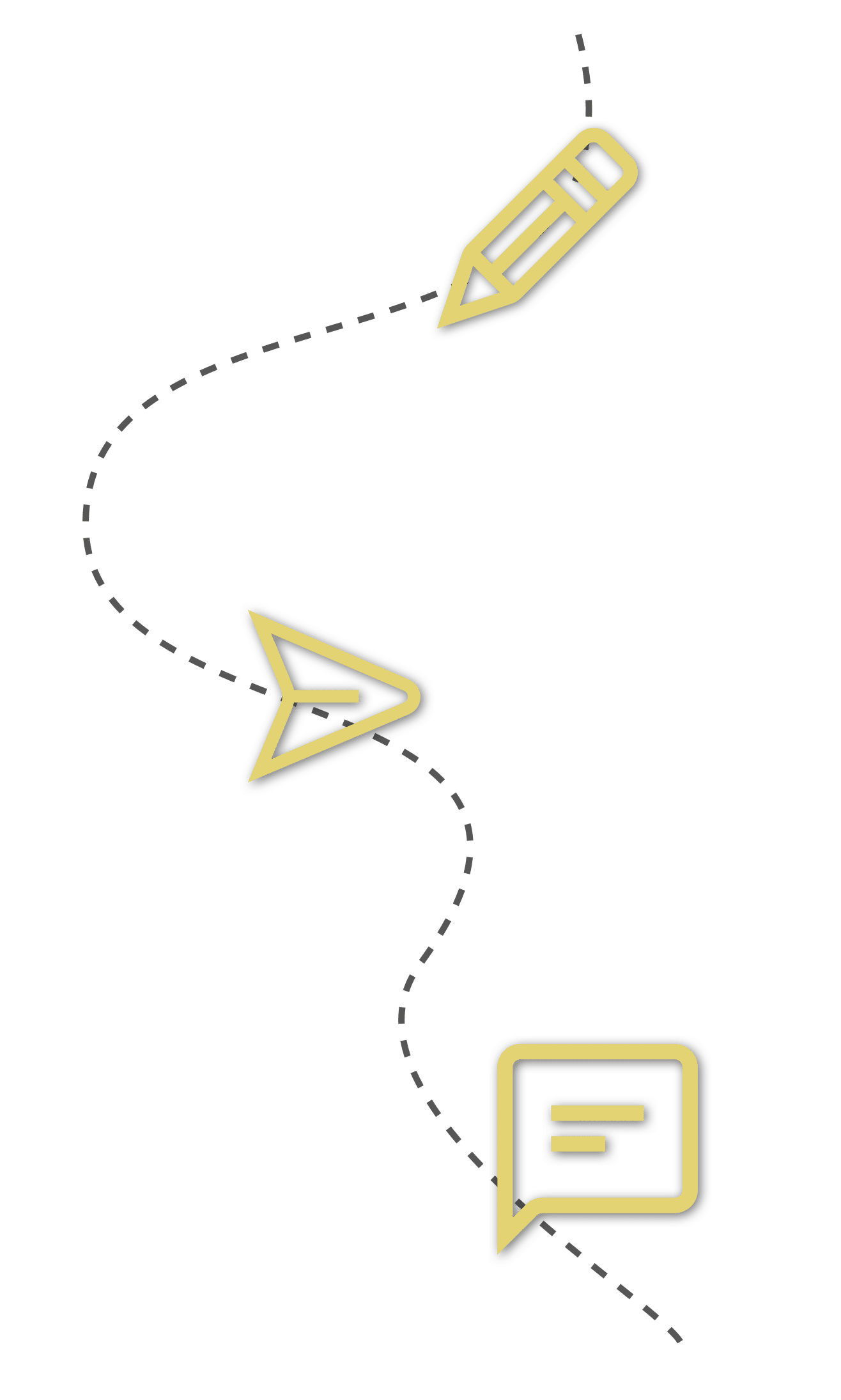 Let's talk about a recruitment proposal doc, a recruitment proposal PDF, or a Word recruitment proposal templates. A PDF proposal for recruitment of staff is used to recommend candidates as staff members to client companies. This proposal is meant to be a detailed one that explains all the major and minor portfolio requirements to the recruiters.
Even though recruitment agencies can do the assessing, filtering, and hiring well enough on their own, having a company protocol makes hiring more refined. For example, the hirers can quote the number of staff members, educational and work experience, identity-based specifications, etc.
Using the data from a proposal, recruiters create sample emails to keep candidates warm regarding the possible positions they may land. Moreover, recruitment proposals also speed up the process for those who are looking for jobs. If a candidate is suitable, the recruiter will propose their position straightaway.
Recruitment proposals also help in creating better advertising and marketing campaigns. If they're not fit for the job, the recruiter will make sure to find them a spot in other proposals. Recruiters also go through a recruitment agency business proposal to build their clientele and grow opportunities for new candidates. A business sends a PDF recruitment proposal letter for campus staff and explains its demand and requirements.
Employees also ask a recruitment candidate to write up an example to make sure the recruiters know exactly who to recruit. The recruitment consultant sales script comes in only after the required candidates have gotten their jobs and finished their probation periods.
Writing a precise and detailed recruitment proposal is the only way to make sure the efforts of recruiters and candidates don't go to waste. Working on comprehensive recruiting criteria can help in writing stronger proposals and find the most suitable candidates for all sorts of jobs.
In the simplest terms, a recruitment pitch deck consists of all the requirements that recruiters want candidates to fulfill for a job. A recruiter can come up with a recruitment pitch presentation and a recruitment plan ppt to keep the job applicants updated with the latest client requirements. 
The recruitment pitch deck uses attractive recruitment topics for presentation to find and attract the ideal candidates for a job. To help recruiters create recruitment messages samples, the first step is a letter to a recruitment agency from the company. The recruitment company uses the company's specifications to make their marketing campaign as productive as possible.
When the company's requirements are marketed effectively, it helps recruiters in attracting the most beneficial responses. The recruitment pitch also helps recruiters simplify their selections and forming a staff as quickly as possible. A recruitment sales email template is useful in pitching fair prices to recruiters for their services.
Once the recruiters have a pitch desk prepared, a sample email from the recruiter to the client explains the pitch in detail. When this pitch is tested and finalized, the recruiters are allowed to begin the hiring process.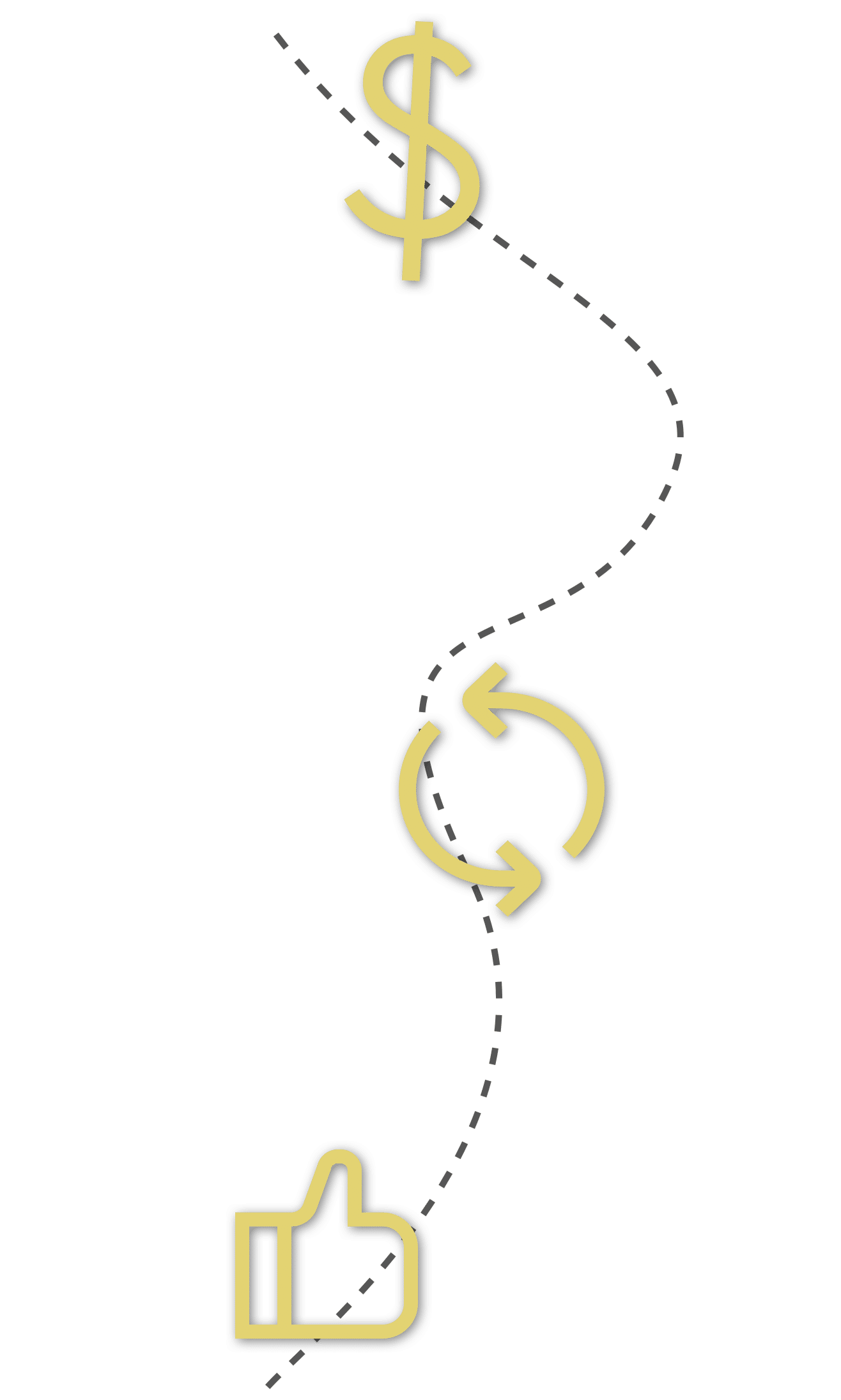 Consulting Proposal Template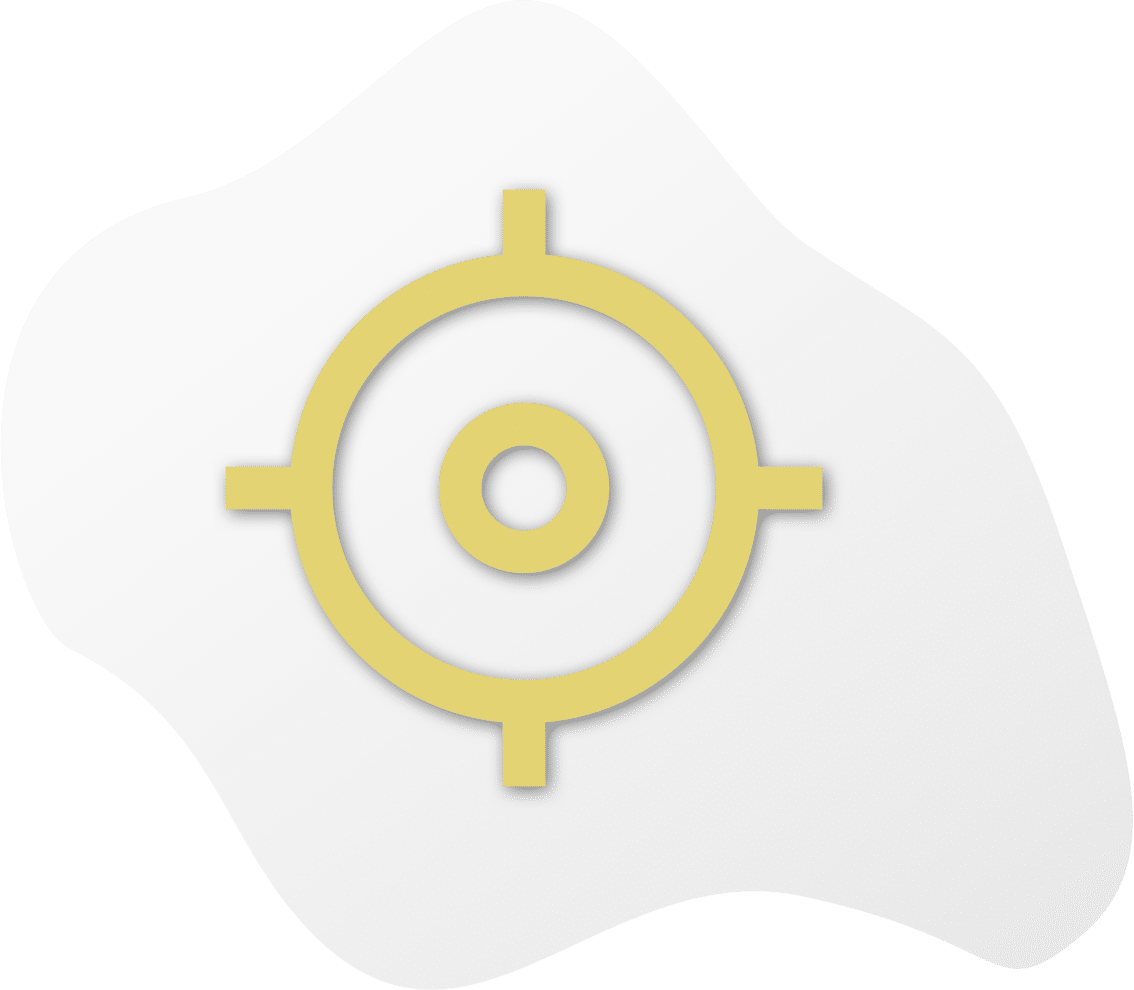 In the recruiting world, we have two main categories of recruiters. One is an independent recruiting consultancy, and the other is an in house recruiting department. However, an in house crew of recruiters isn't quite affordable for several new companies. An independent consultancy is more reliable, experienced, and less biased in the hiring process.
Companies often use an independent contractor proposal template or a free HR consulting proposal template to contact these consultancies. A consulting proposal template helps companies develop strong partnerships with recruiting agencies and find ideal candidates. They're more affordable than full time in-house recruiting departments.
A PDF consulting proposal template or a Google Docs consulting proposal template is commonly used to send a job consultancy proposal letter. From an educational consultant proposal template to a restaurant consultant proposal template, consultancies welcome all sorts of clients.
Clients often use a consulting proposal PPT template to effectively demonstrate their needs and expectations to consultancies. In turn, consultancies make suggestions regarding the hiring process, the company's priorities, and possible risks. They also recommend the best methodologies to get the best candidates to fill the vacancies and make hiring less painful.
On top of that, consultancies also ensure that the selected candidates don't turn out to be fraudulent or incompetent in any way.
Edit & deliver this template.