Corporate Sponsorship Proposal
When you're looking land new corporate sponsors for your business or event, look no further than our free and fillable corporate sponsorship proposal template. We've taken the guesswork out of putting together strong proposals that close more sales. Edit, deliver, and track your proposal, then get approval with built-in eSignatures.   
Best proposal software ever! 
I've tried soooo many proposal softwares and I'll never try another one after Proposable. It's so easy to use and it looks good, which all the others don't.
Smart, reliable, and constantly improving.
Proposable just works. I can make visually interesting sales presentations, dynamically insert content, and execute agreements. Proposable powers our entire sales process.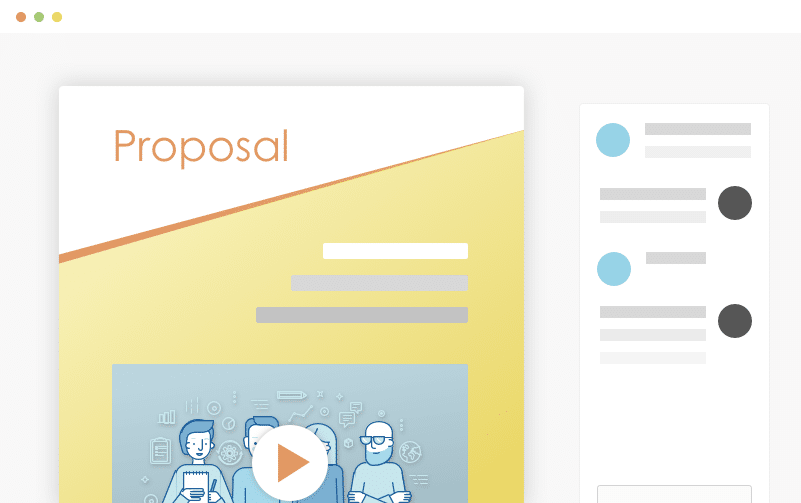 Wow Your Audience
Blow people away with a beautiful proposal that stands out above the rest. Add video and rich-media directly into your proposal pages for a more immersive sales presentation that's sure to make an impact.
Set Your Prices
Quickly build quotes, bids, and estimates with our flexible estimate block. With optional line-items, optional quantities, taxes, discounts and more, you can quickly represent your products and services in a polished and readable format. Organize all your products and services in the Pricing Catalog for instant recall.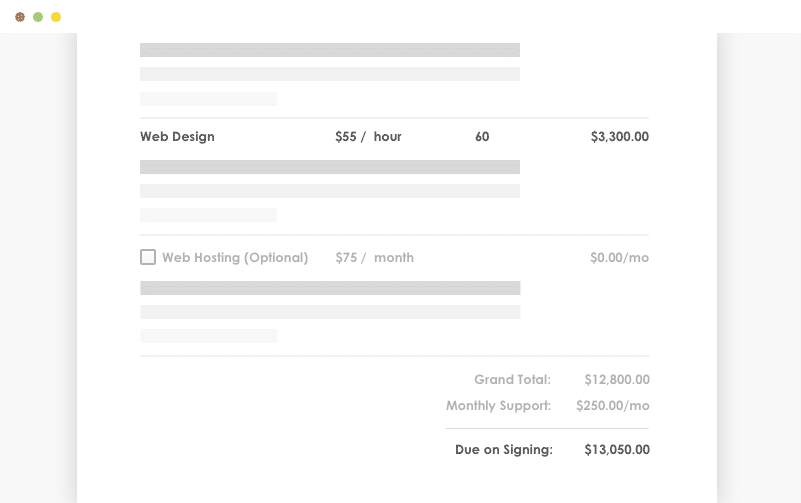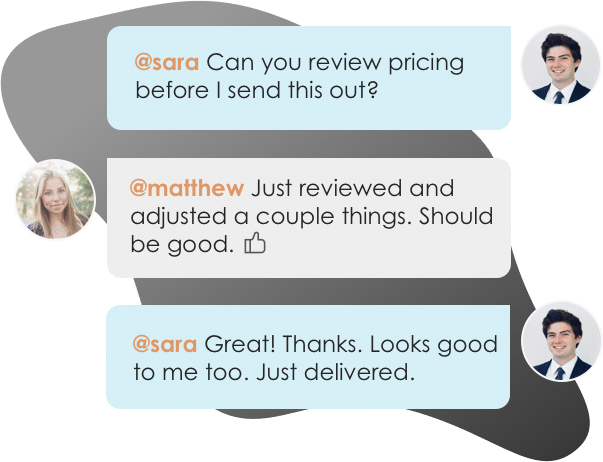 Work With Teammates
Easily collaborate with teammates on proposals. Mention team members to bring them into a proposal, or re-assign ownership when you need to handoff the proposal to another teammate.
Get It Signed
Close the deal faster with integrated e-Signatures. Place signatures, initials, and text field elements throughout your proposal wherever you need prospects to take action and your prospect is guided through a quick acceptance workflow to complete their acceptance. Counter-signing support is also included.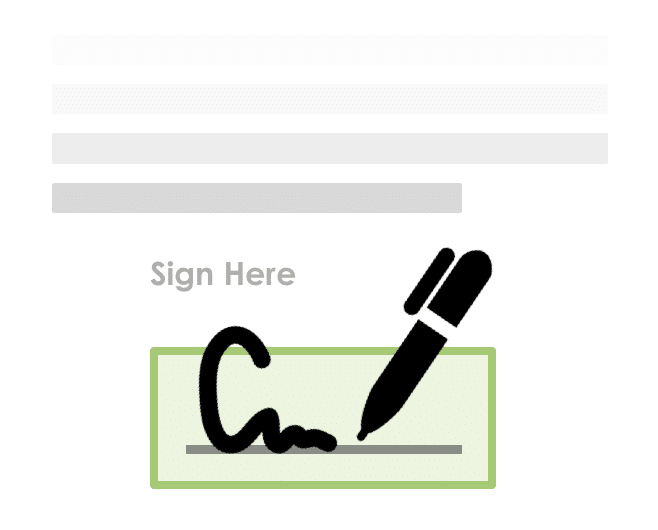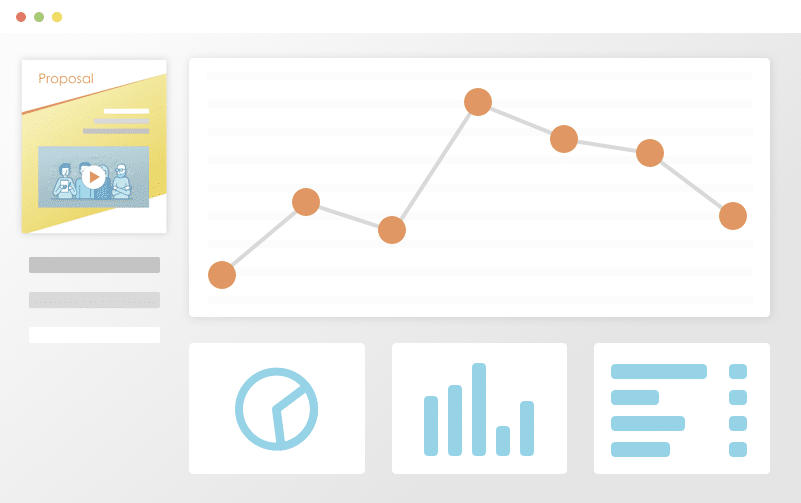 Track Everything
Ever wonder what happens to your proposal after you hit "send"? See detailed analytics and measure how each recipient is interacting with your sales material. Turn on real-time text or email notifications for proposal views and other key events.
Get Your Time Back
Save time and headaches by skipping the painful copy/paste and find & replace on all new proposals for your prospects and customers. Simplify your new proposal workflow to just a few clicks and go from spending hours on customizing new proposals to just minutes with proposal software.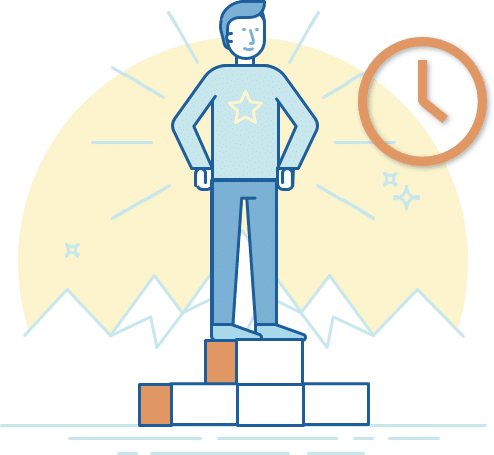 Edit & deliver this template.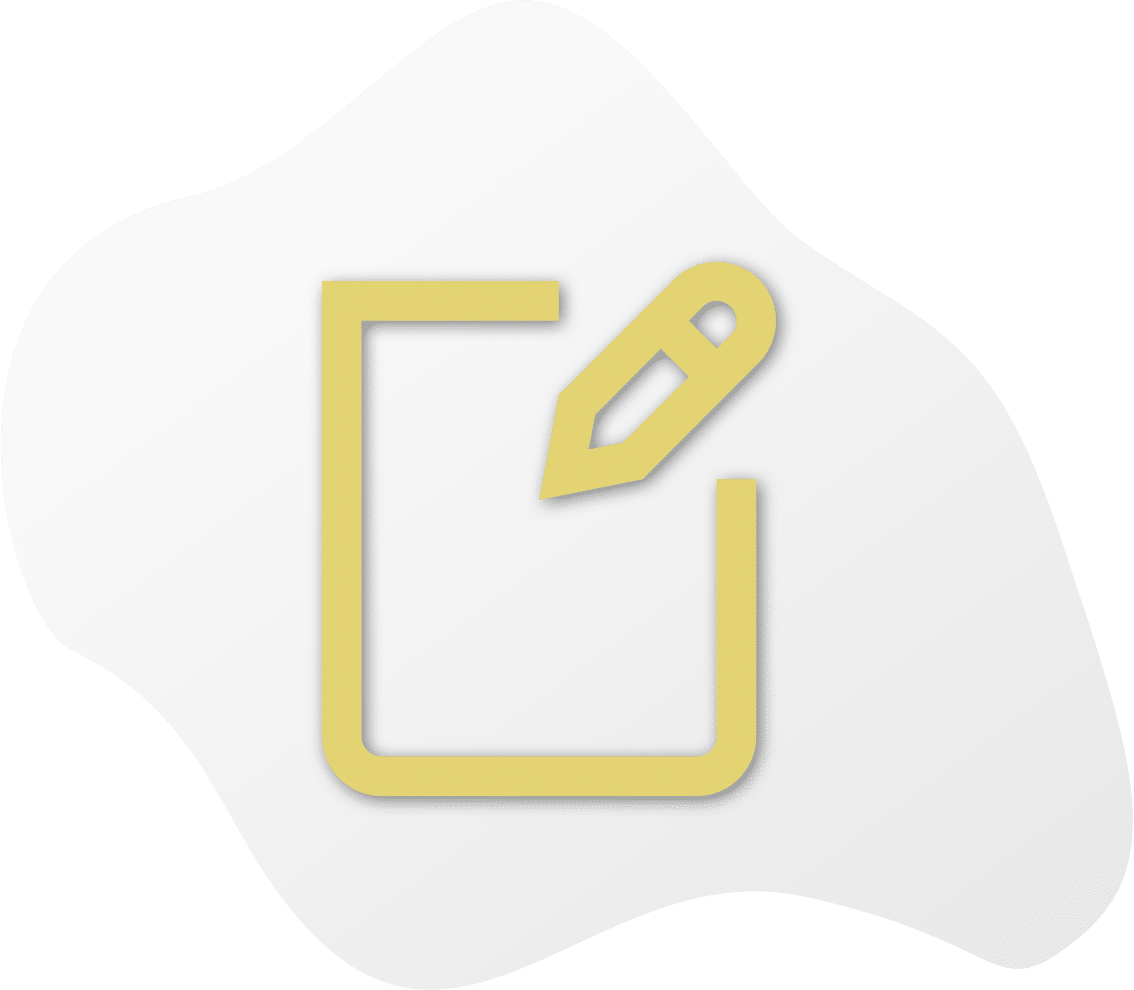 Corporate sponsorship is an excellent form of advertising. It's a great way for businesses to promote their values and be charitable while getting their name out there and boosting their sales at the same time. 
Corporations large and small may choose to sponsor all sorts of events. Large companies often choose large events to sponsor, like the Olympics or the Boston Marathon. But many small and medium-sized businesses can get in on this form of advertising by sponsoring community events like festivals, fairs, park cleanups, or little league baseball teams.
These events all make a community stronger by bringing people together and giving them something meaningful to participate in. Having their business name associated with the event can only help promote a company's reach in their community, furthering sales and promoting the company's growth.
There are many worthy events that companies can sponsor. How do they choose the ones they would like to put their money towards? Often companies will choose events that align with their values as a company or the brand they are trying to promote. Other times they will choose events that are most likely to interest their target customers.
Employees can also request that their company sponsors events important to them. Check out an employer sponsorship letter sample here on Proposable.com for a great example of how to ask.
We also have a number of resources that make writing a sponsorship proposal easier. Not sure what to include? Simply follow our sponsorship proposal template. We also have easy PDFs such as an event sponsorship letter PDF that you can use as a base for your sponsorship proposal.
You can also see general sponsorship proposal examples or check out more specific ones like a car sponsorship proposal template.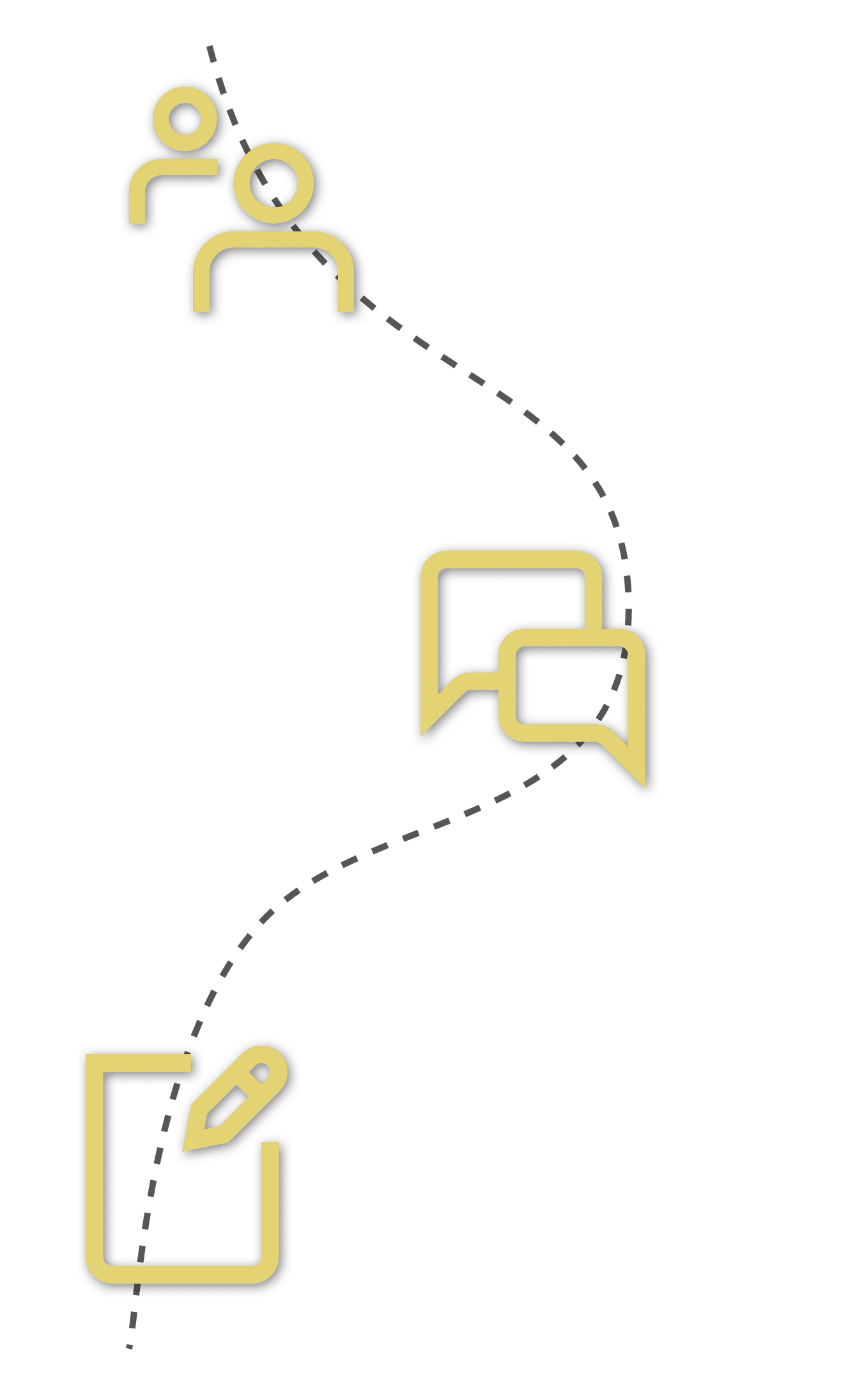 Corporate Sponsorship Letter Sample
Are you looking into requesting corporate sponsorship for your event? There are a few elements you need to be sure to include when writing a corporate sponsorship proposal letter.
If the company is not already familiar with your organization, you'll need to give a brief overview of what you do. Then, you should outline the cause or purpose of the specific event for which you are requesting funds. Include your projected budget for the event.
Finally, and perhaps most importantly, you need to show the incentive. Corporate sponsorships are about more than just charitable giving, the company is also looking to get something in return.
The incentive can vary but is usually something along the lines of getting their name out there, associating their business with a reputable and respected charity, or providing community members with something fun that will stand out in their minds and cause them to think positively about the business.
It's not a bad idea to check out some examples of corporate sponsorship letters to learn how to write yours to get the best response. Here on the site, you can see a corporate sponsorship letter sample to get ideas.
Following a sample sponsorship request letter is a great way to ensure the best sponsorship proposal design. This will give you the best chances of getting the desired result.
If you have the opportunity to give a visual presentation, you may want to check out our template for a sponsorship proposal in PPT format. These types of proposals often have more positive outcomes but are often harder to secure in the first place. If you have to do one in writing, we suggest looking at our sponsorship request letter in DOC format for an easy way to outline your request.
Event Sponsorship Proposal Template doc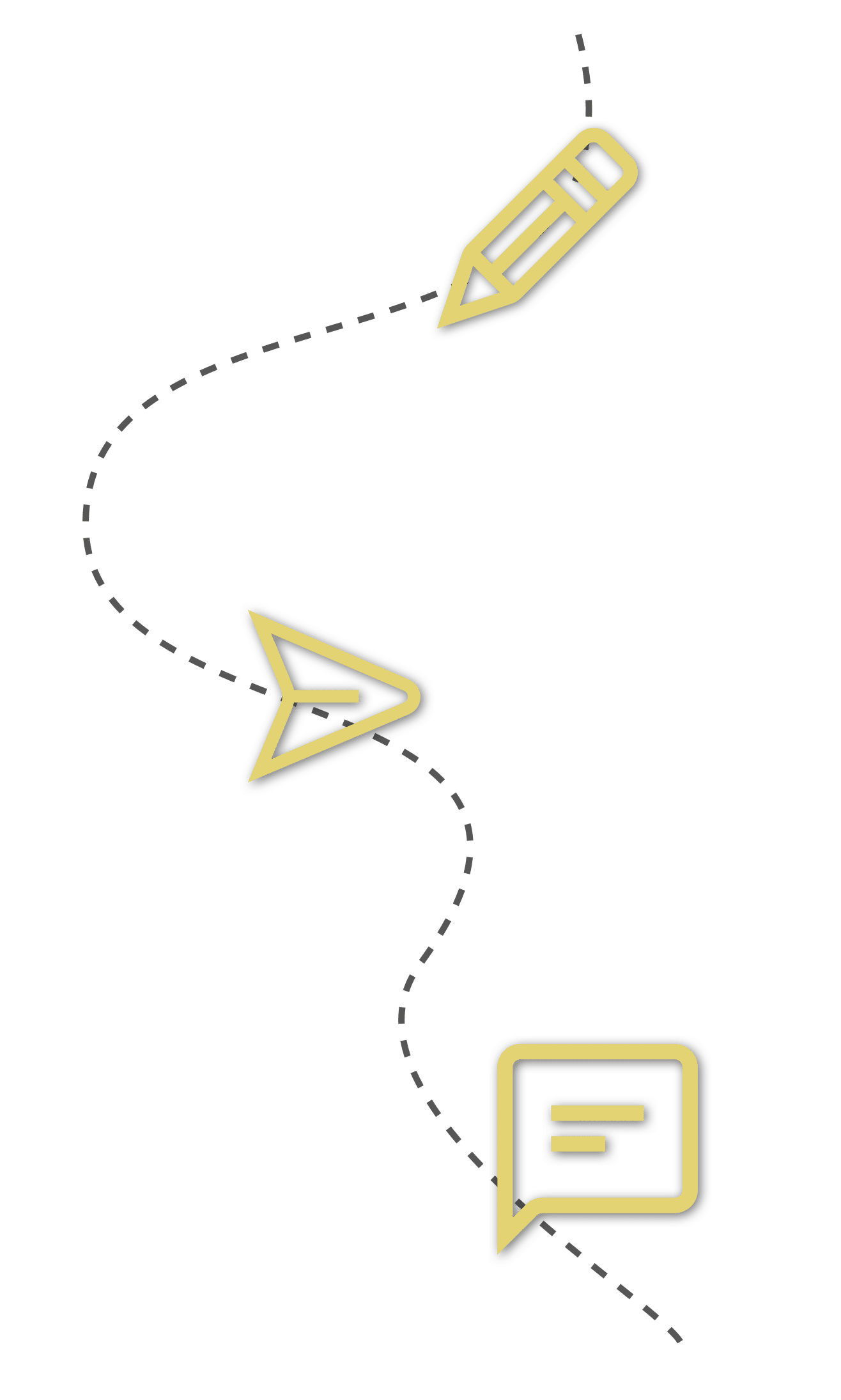 Events can be expensive. Ticket sales alone sometimes aren't enough to cover the cost of an event. This is what drives event planners to draft an event sponsorship proposal letter. They send this document to companies that may be willing to sponsor the event.
Planners need to choose the companies they solicit carefully. Only those who have something to gain from their event will likely be interested in sponsoring it. For example, you might use a music event sponsorship proposal template to draft a letter looking for sponsorship for an outdoor concert from a local music store.
Money isn't the only thing that companies can donate to events. Sometimes event planners need extra manpower and may ask the company to donate some of their employee's time. Another common request is for products/merchandise the company can provide. The use of a piece of property for the event's location is also a common donation request.
The best event sponsorship proposal templates allow for any of these requests, making it easy to customize the sponsorship request letter for your event in PDF format. Regardless, just be sure whatever sample letter for sponsorship request for an event you choose follows a format that works with your event.
Usually, the company is the one receiving the benefit of exposure and advertising, but sometimes partnering with companies helps market the event as well. The company will be advertising far and wide their involvement with your event. This exposes your event even further to the company's customers and audience.
Looking for great templates? Check out our event sponsorship proposal template in DOC format. We also have an event sponsorship proposal template as a free pdf. Regardless of your event type, you can find the best proposal for event sponsorship letter sample right here on our website.
Sports Sponsorship Letter
People love sports. Whether by participating or spectating, sporting events are always sure to draw a crowd. This gives companies a great opportunity to be seen in their communities.
From Little League baseball to the Olympics, all sorts of sporting events are looking for corporate sponsorship. And many companies, knowing the impact of sports, are more than happy to become sponsors.
Sponsoring sporting events is an excellent way for companies to increase their brand awareness and visibility. All that positive publicity can only help them gain more customers and make more sales.
Increase your chances of sponsorship by carefully choosing the companies you send a sports sponsorship letter to. For example, a sporting goods store is perfect for sending a sponsorship letter for your football team. Not only might they be willing to donate some of the equipment you need, but also they can benefit from exposure to your audience. It's a win-win for both of you.
Check out a sample sponsorship letter for a youth sports team or a basic sponsorship letter for a sports team in PDF format for some great ideas on how to draft your letter. If you have the chance to make your request as a PowerPoint presentation in person, look at our event sponsorship proposal in PPT format.
The bottom line is whether you need a sample donation request letter for your sports team or an individual athlete sponsorship request letter, don't hesitate to check out Proposable.com. We have all sorts of sponsorship letter templates free of charge available on the site.
Using templates can help you save a lot of time as you plan for a big event. After all, you may need to draft requests to various sponsors and being able to quickly customize a template to each company eliminates the need to re-write the whole letter for each company.
Proposal for Education Sponsorship
Educational sponsorship can be an even more meaningful type of event sponsorship. In this type of sponsorship, companies support events with educational intent, such as a local spelling bee or robotics competition.
Some companies may even directly support schools in their communities or offer scholarships to needy students. They may look at it not only as a charitable marketing tactic for today, but also an investment in the future. An established company intends to still be around in 5 or 10 years and will always be on the lookout for people who have the talent and educational backgrounds they need for the company.
If you're looking for this type of sponsorship you need to learn how to write a sponsorship letter for education. If the letter is for you as an individual student, you need to expound upon your attributes and explain to the company why they should sponsor you. Check out our sponsorship letter for school fees in PDF format for a template to follow.
Likewise, if you're looking for sponsorship for your educational event, you'll need to explain the type of event and how sponsoring it can be beneficial to the company.
We make it easy to present your proposal for education sponsorship. Take a look at our letter of sponsorship for students in PDF or DOC format.
Take a moment and browse through our available templates and forms. Our templates make it easy to write any kind of sponsorship letter that you need for ether individual sponsorship or for an educational event. Don't forget to remind the company's representative of how sponsorship can benefit them and further the company's goals. This will help to catch their attention and secure the funding you need.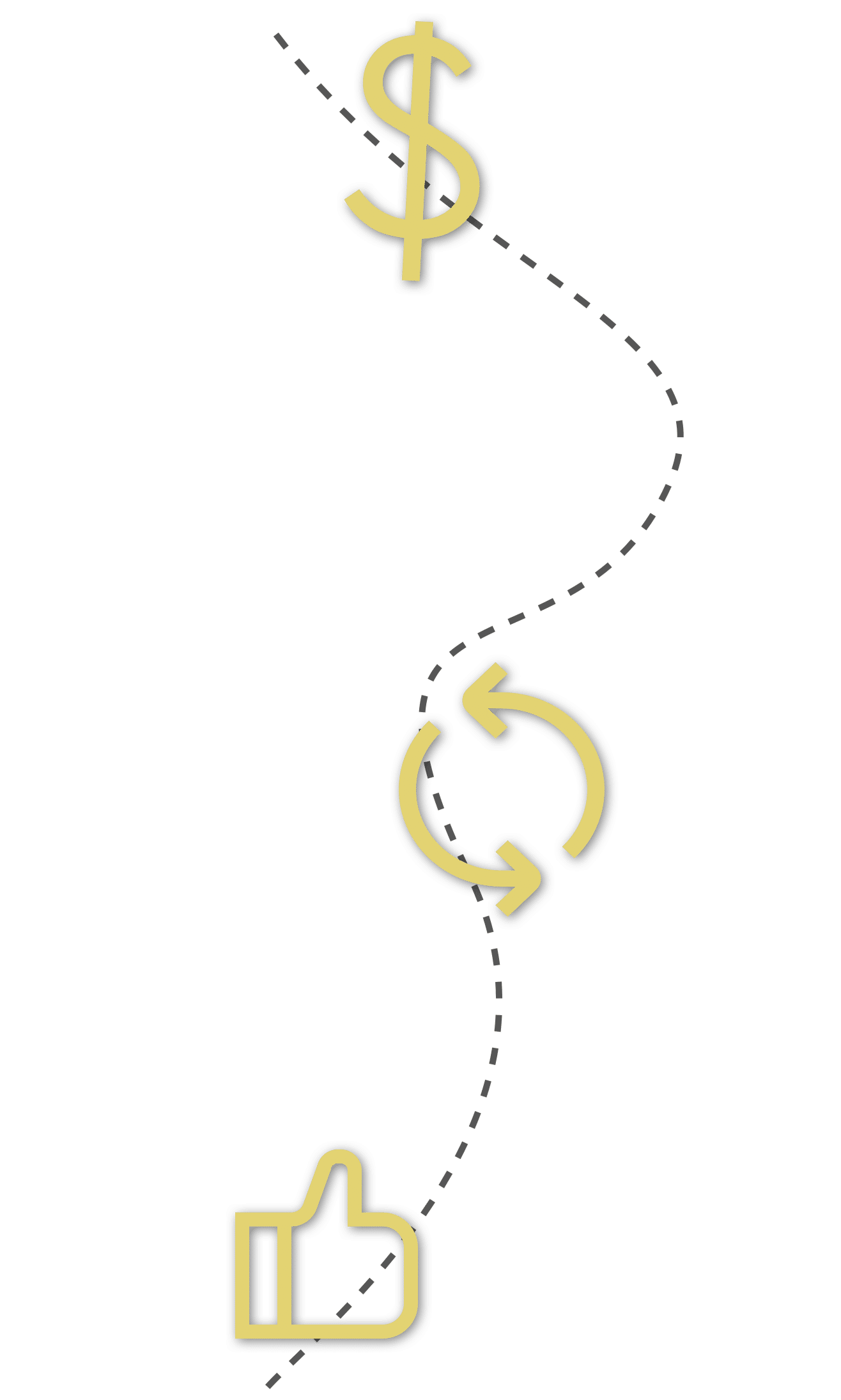 Edit & deliver this template.