Pest Control Proposal Template
If you operate a pest control business you probably know how important a professional and persuasive proposal can be when it comes to securing new contracts. We've taken the guesswork out of putting together impressive looking proposals with our free and fillable pest control proposal template that can be customized to your needs in minutes. Edit, deliver, and track your proposal, then get approval with built-in eSignatures.   
Best proposal software ever! 
I've tried soooo many proposal softwares and I'll never try another one after Proposable. It's so easy to use and it looks good, which all the others don't.
Smart, reliable, and constantly improving.
Proposable just works. I can make visually interesting sales presentations, dynamically insert content, and execute agreements. Proposable powers our entire sales process.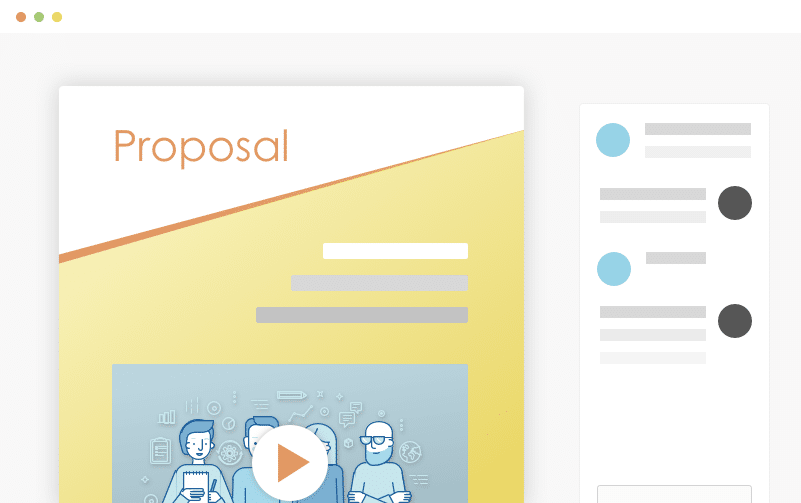 Wow Your Audience
Blow people away with a beautiful proposal that stands out above the rest. Add video and rich-media directly into your proposal pages for a more immersive sales presentation that's sure to make an impact.
Set Your Prices
Quickly build quotes, bids, and estimates with our flexible estimate block. With optional line-items, optional quantities, taxes, discounts and more, you can quickly represent your products and services in a polished and readable format. Organize all your products and services in the Pricing Catalog for instant recall.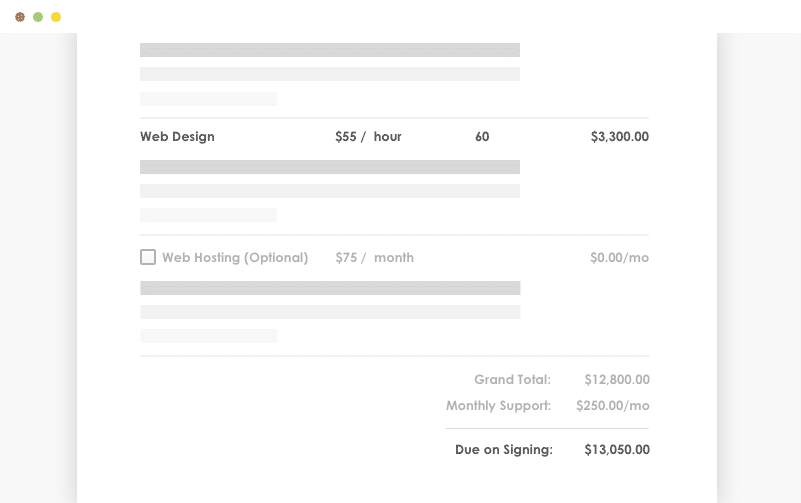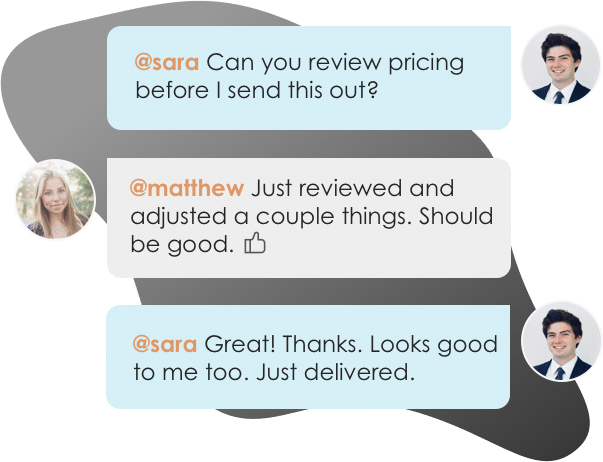 Work With Teammates
Easily collaborate with teammates on proposals. Mention team members to bring them into a proposal, or re-assign ownership when you need to handoff the proposal to another teammate.
Get It Signed
Close the deal faster with integrated e-Signatures. Place signatures, initials, and text field elements throughout your proposal wherever you need prospects to take action and your prospect is guided through a quick acceptance workflow to complete their acceptance. Counter-signing support is also included.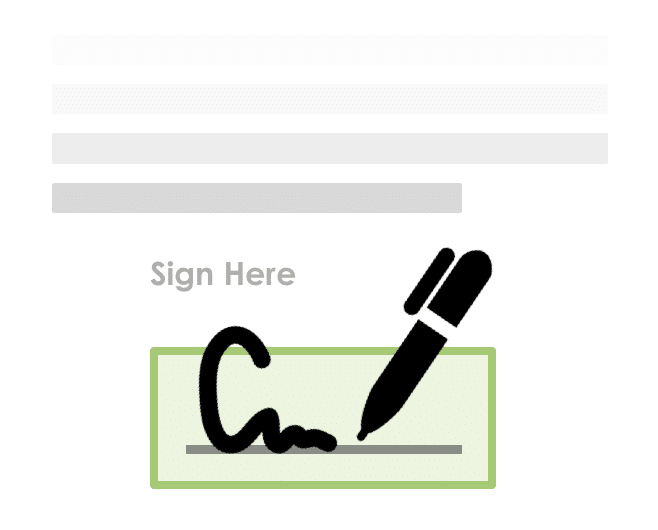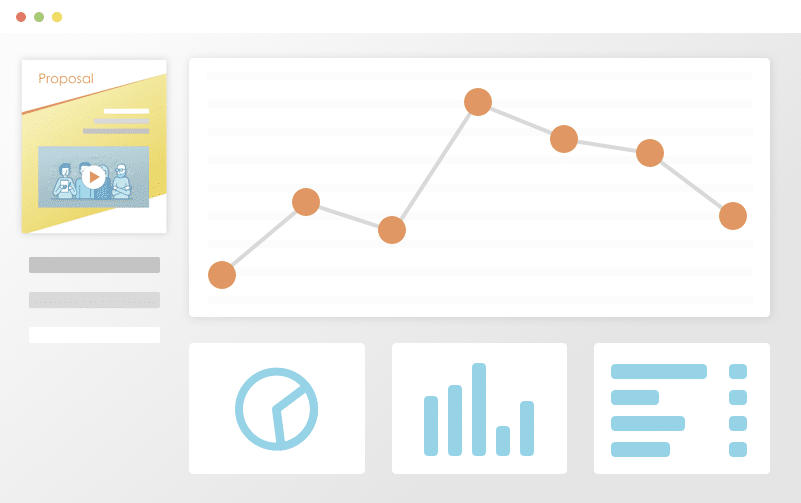 Track Everything
Ever wonder what happens to your proposal after you hit "send"? See detailed analytics and measure how each recipient is interacting with your sales material. Turn on real-time text or email notifications for proposal views and other key events.
Get Your Time Back
Save time and headaches by skipping the painful copy/paste and find & replace on all new proposals for your prospects and customers. Simplify your new proposal workflow to just a few clicks and go from spending hours on customizing new proposals to just minutes with proposal software.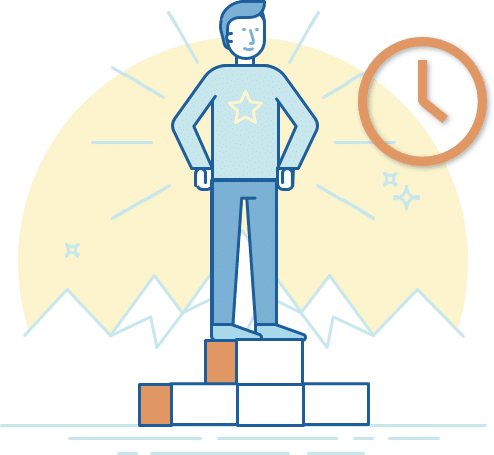 Edit & deliver this template.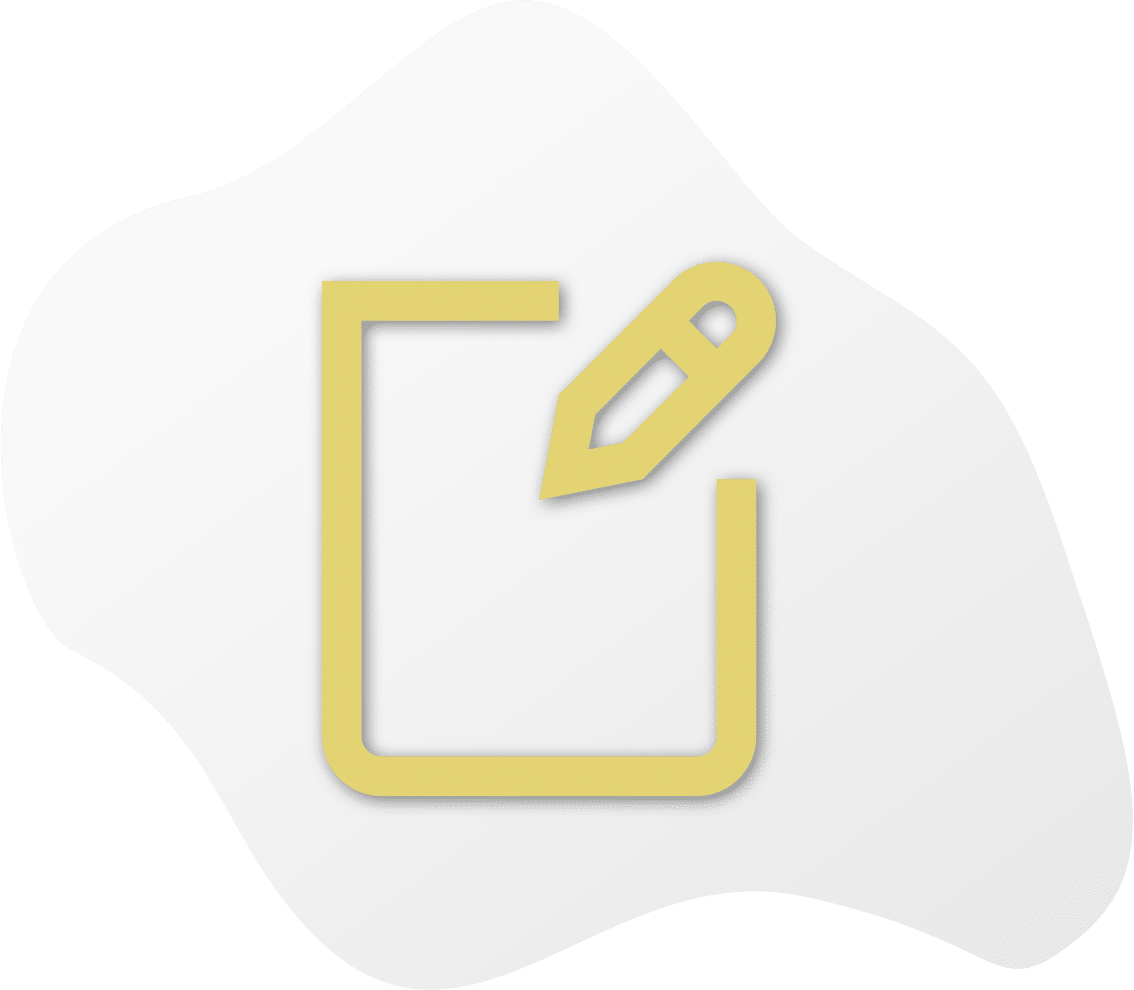 An infestation of creepy crawlies and naughty nibblers in a home or business is never a good thing. Pests, with their burrowing, scratching, chewing, and leaving droppings everywhere, can cause some serious damage to a building. Depending on the area, there are many types of pests that can get into a building, including:
Termites

Spiders

Ants

Rats

Mice

Bats

Squirrels
For this reason, pest control services are very important. These services can include everything from locating and destroying a current infestation to fortifying the site to prevent new infestations.
Once a business owner or homeowner is aware of their pest problems, they may contact a pest control company looking for the best way to eliminate them. Pest control companies must be able to demonstrate what their services can accomplish and how much it will cost.
For that, they will need to request proposals. Depending on the type of pest involved, there are several types of proposals that you might encounter. These include a carpet cleaning proposal, a church cleaning proposal, or even an electrical maintenance proposal if you have rats chewing on your wiring.
What if you're the one writing them? You'll need to submit a detailed quote showing what your services can do for the prospective client. Check out a proposal template in PDF format on Proposable.com or look at an informal sales proposal example. Both of these resources are sure to help you craft a solid proposal that will win clients.
Some companies may also look into using a pest control invoice app to facilitate transactions as well. Anything you can do to make the process more seamless for your clients will help build your reputation as your area's go-to pest control company.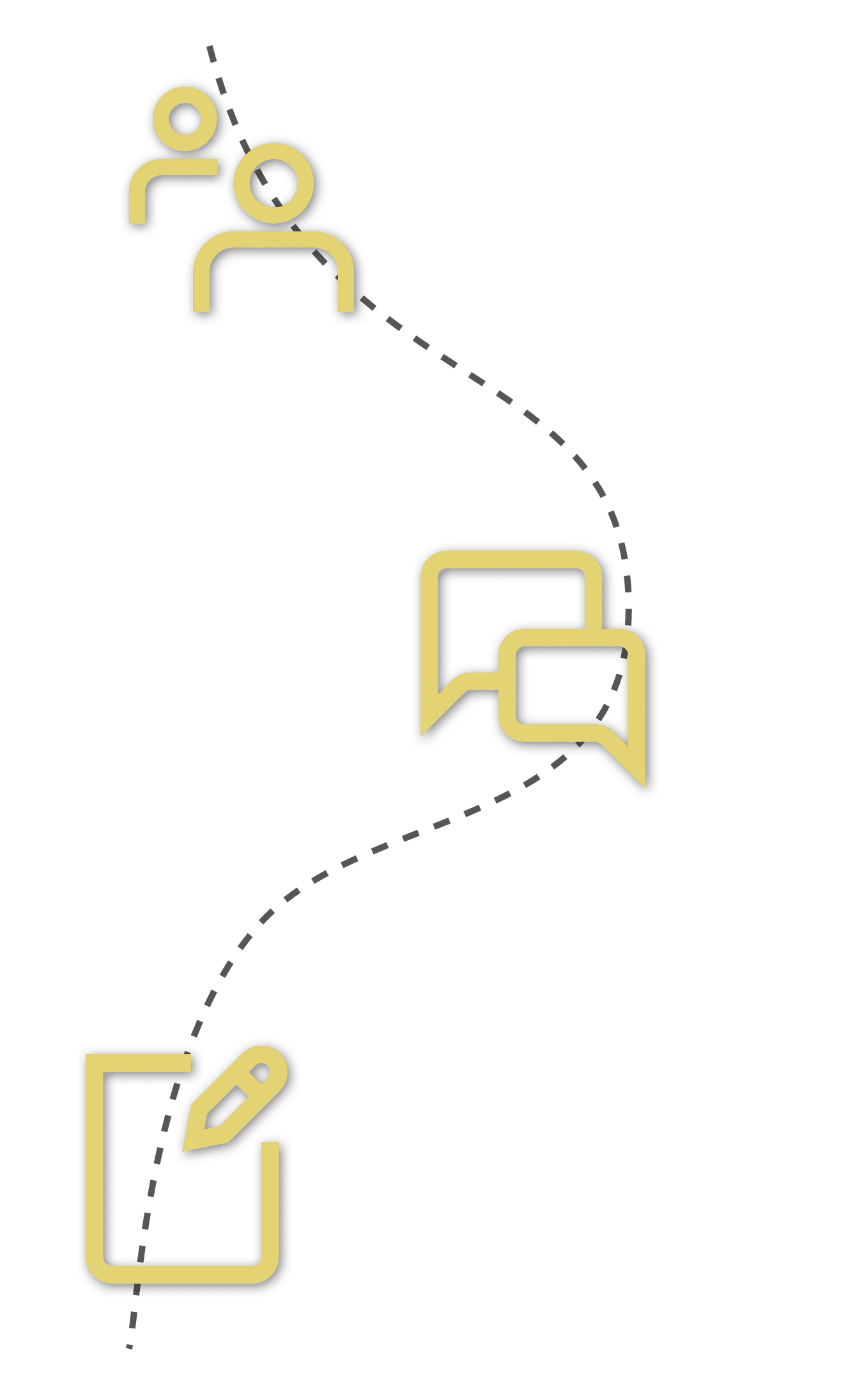 Pest Control Proposal Sample
So, business proposals are important. There is no doubt about that. When you receive a request letter for pest control treatment, you need to have something with which to respond quickly and professionally to potential clients. That's how you impress and earn new ones.
We make it easy here at Proposable.com with our fillable templates. Check out our basic pest control proposal sample or a pest control plan template. Another great resource is our pest control quotation in PDF format. Simply go through and fill in the blanks.
Instead of slaving over writing your pest control proposal letters for hours, follow our templates to write up a winning, professional-looking proposal in just a few minutes. And with all the boxes checked, you'll be sure not to forget any important information that your client will need to know to make their hiring decision.
To better solidify your status as the expert they need for their problem, you can even create your own pest control letterhead with our software. A professional proposal with your company's letterhead on it can instill confidence in the prospective client — confidence that you really do know what you're doing.
Remember when writing your proposals, you don't have to convince the client that they need pest control services. They already know they have an infestation and something needs to be done about it. Your pest control letter needs to clearly communicate why they need your services — as opposed to Company B over there.
You can easily achieve this with our sample of a pest control service certificate or our pest control service report template. We offer many pest control templates as a free download to help you better your business with ease.
Don't miss out on jobs over paperwork. With simple, winning proposals, you'll be making sales all over the place.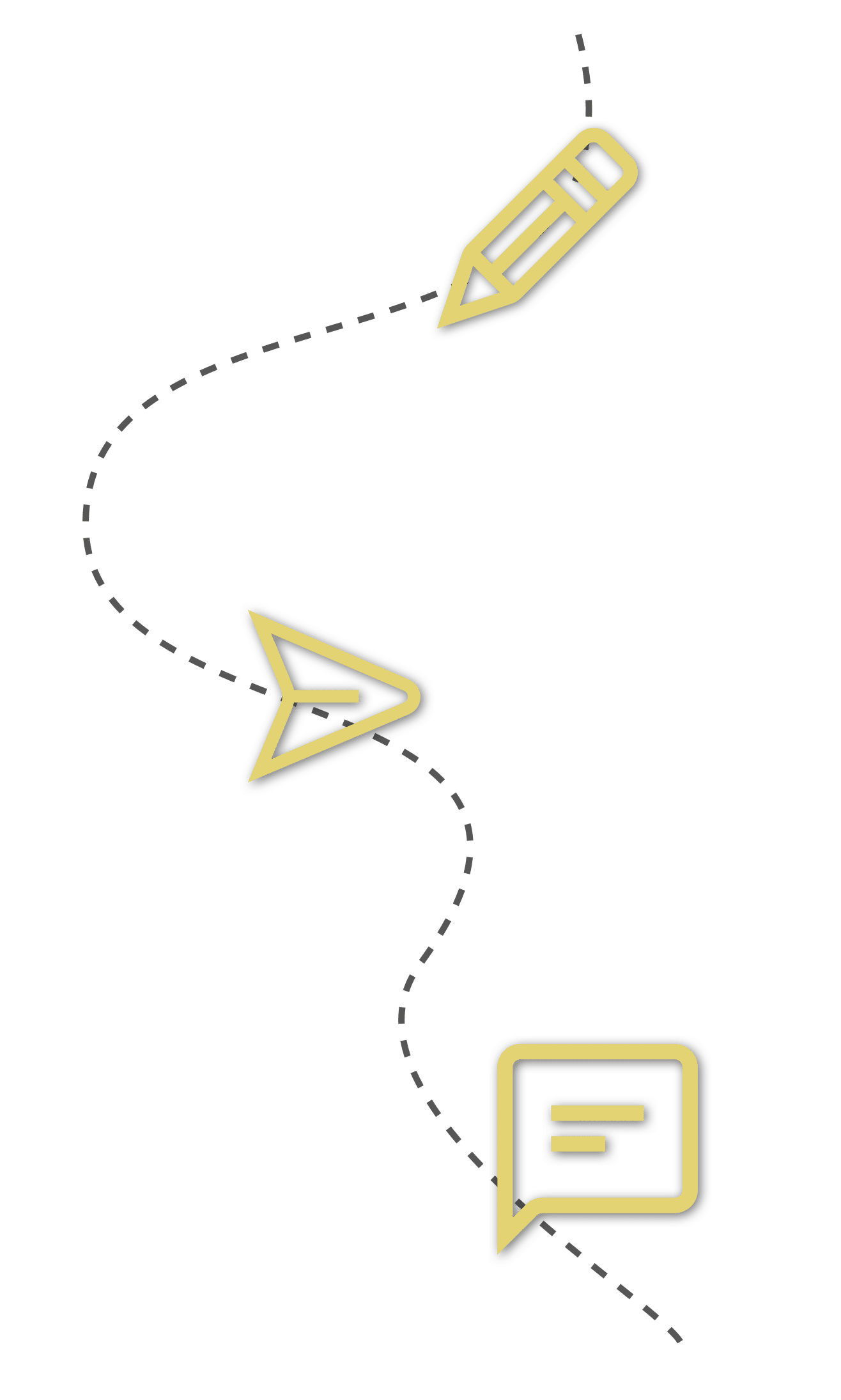 There are a few ways that you can go about putting your pest control proposals together. Following free pest control forms templates is an easy way of doing it. But what format should you use?
PDFs are prized for the ability to write up and send a document for which the recipient requires permission to make changes. In other words, you can send a document that they can't modify except to sign on the dotted line. Writing the proposal is also fairly simple with the right proposal template as you just fill in the blanks.
However, customization is a nightmare as the formatting in PDFs is quite restrictive.
Word is another accessible option. This software offers a lot more flexibility in formatting. However, the receiving party can make changes freely, which isn't always what you want.
Using online software is an easy way to handle proposals. The right software, like Proposable.com, offers a variety of templates including a pest control email template, a sales proposal email template, and even a marketing proposal template for other aspects of your business.
Write up your proposal, send it off with just a few clicks, and your client can easily e-sign and return the document electronically. You can easily manage all your proposals in one convenient location.
Cleaning Contract Template
What if your company is more on the cleaning side of things, rather than the bug-killing side? Not to worry, Proposable.com has plenty of templates for those kinds of jobs as well.
Whether you need a basic cleaning contract template or work proposal template, we've got your back. We also have many specialty cleaning templates available such as a window cleaning proposal template or a post-construction cleaning proposal in PDF format.
To win clients, you need to know how to talk to prospective clients. There are a lot of cleaning companies out there. They want to know how much it's going to cost and why they should hire you over someone else.
Using a stellar sample quotation letter for cleaning services or a professionally-written commercial cleaning estimate template makes it easy to provide budget information in a straight-forward, yet professional, manner.
Strong contracts are also a must in the cleaning business. It's stereotypically horrible how much cleaning services are blamed for thefts or other problems in both homes and businesses. Using a solid cleaning services proposal template or property maintenance proposal template is the first step to ensuring that your business is protected.
Check out your cleaning proposal free template today!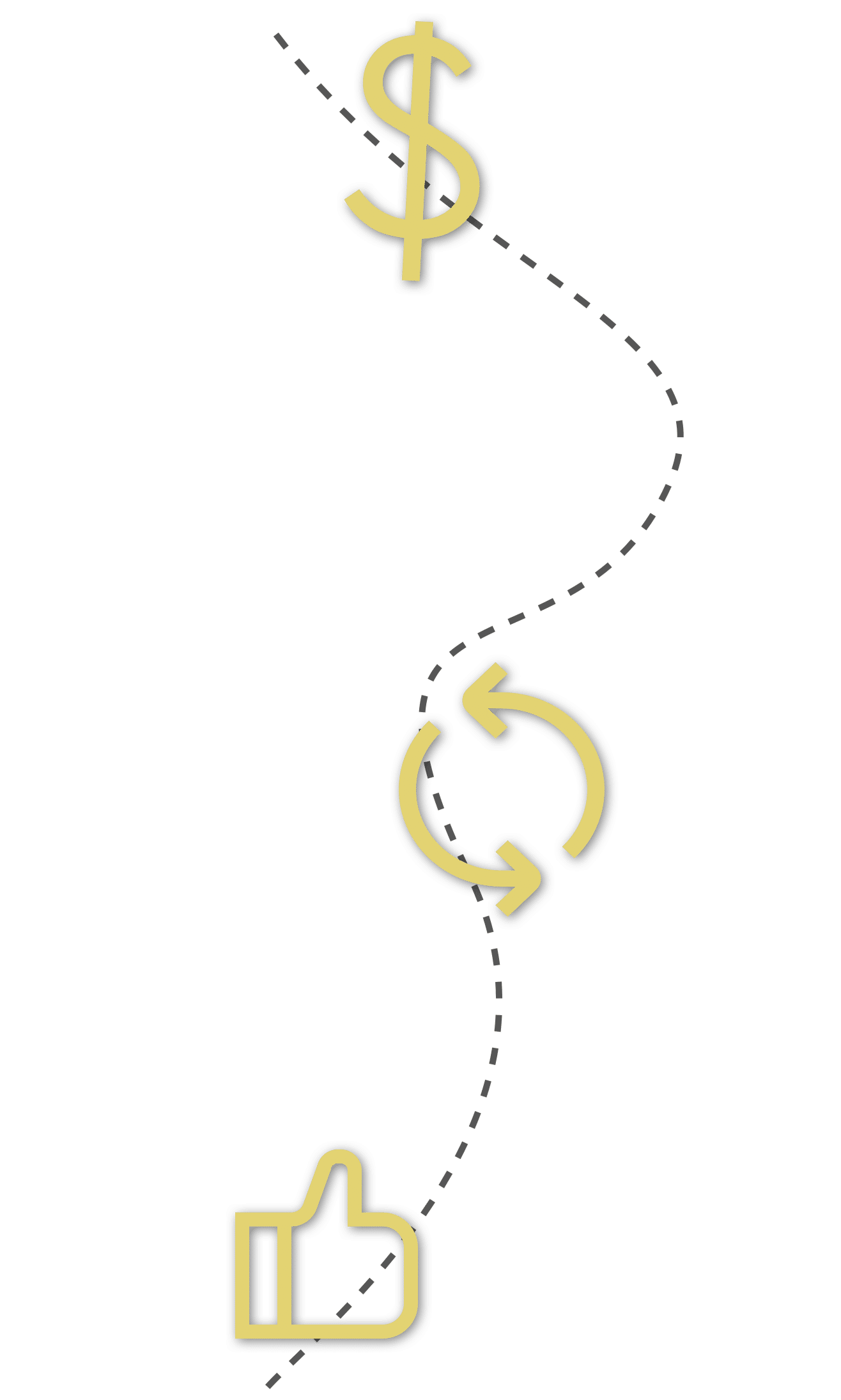 Edit & deliver this template.