Contract Letter Sample
Putting together a contract letter shouldn't be a source of frustration. We've taken the guesswork out of writing a strong contract letter with our free and fillable template. Come check out our contract letter sample and customize it to your needs in minutes. Deliver this agreement and get it signed quickly with built-in eSignatures.
Best proposal software ever! 
I've tried soooo many proposal softwares and I'll never try another one after Proposable. It's so easy to use and it looks good, which all the others don't.
Smart, reliable, and constantly improving.
Proposable just works. I can make visually interesting sales presentations, dynamically insert content, and execute agreements. Proposable powers our entire sales process.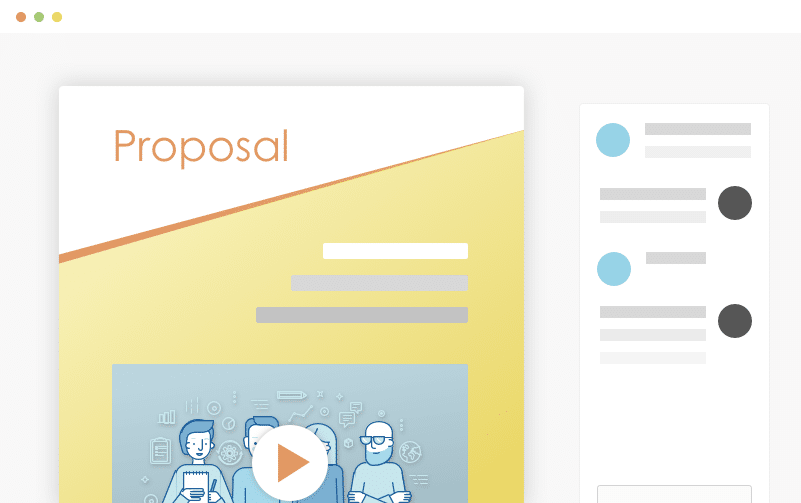 Wow Your Customers
Blow your clients away with a beautiful proposal that stands out above the rest. Add video and rich-media directly into your proposal pages for a more immersive sales presentation that's sure to make an impact.
Set Your Prices
Quickly build quotes, bids, and estimates with our flexible estimate block. With optional line-items, optional quantities, taxes, discounts and more, you can quickly represent your products and services in a polished and readable format. Organize all your products and services in the Pricing Catalog for instant recall.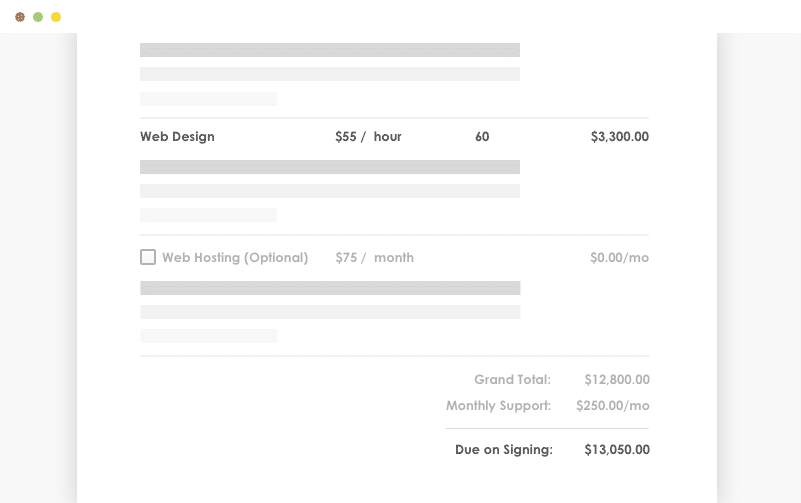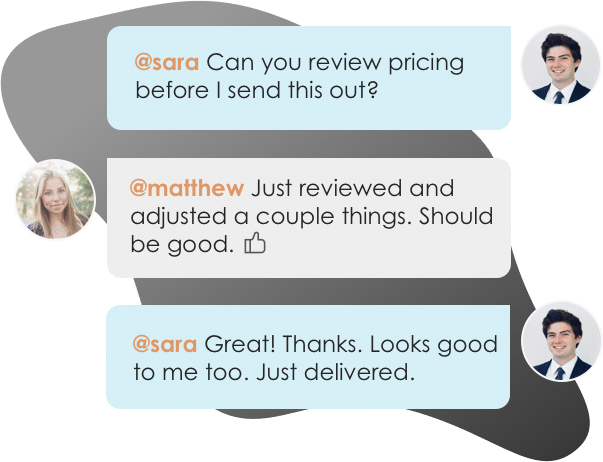 Work With Teammates
Easily collaborate with teammates on proposals. Mention team members to bring them into a proposal, or re-assign ownership when you need to handoff the proposal to another teammate.
Get It Signed
Close the deal faster with integrated e-Signatures. Place signatures, initials, and text field elements throughout your proposal wherever you need prospects to take action and your prospect is guided through a quick acceptance workflow to complete their acceptance. Counter-signing support is also included.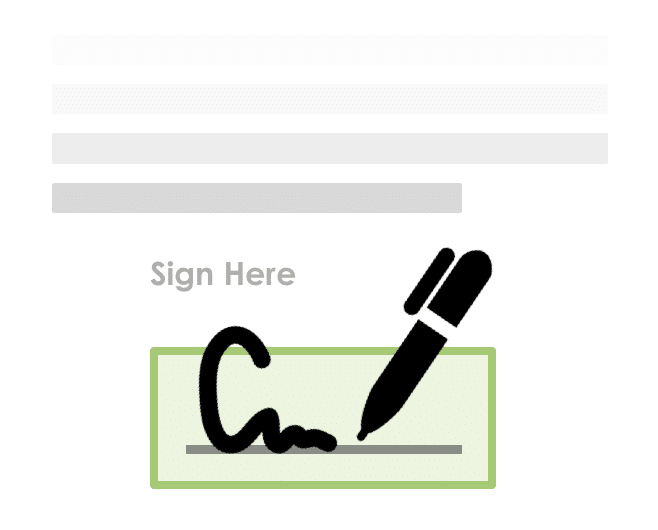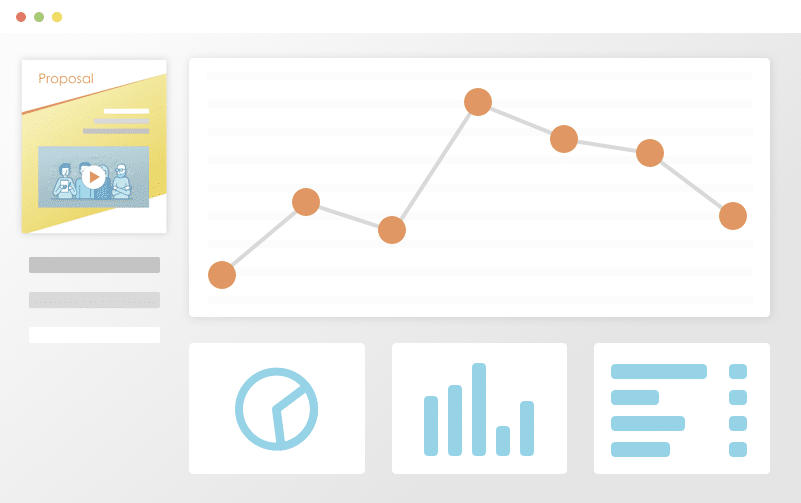 Track Everything
Ever wonder what happens to your proposal after you hit "send"? See detailed analytics and measure how each recipient is interacting with your sales material. Turn on real-time text or email notifications for proposal views and other key events.
Get Your Time Back
Save time and headaches by skipping the painful copy/paste and find & replace on all new proposals for your prospects and customers. Simplify your new proposal workflow to just a few clicks and go from spending hours on customizing new proposals to just minutes.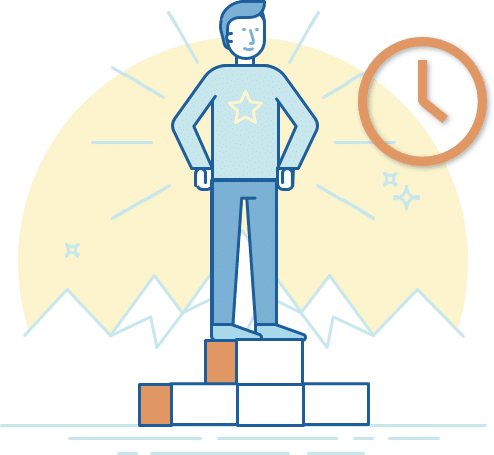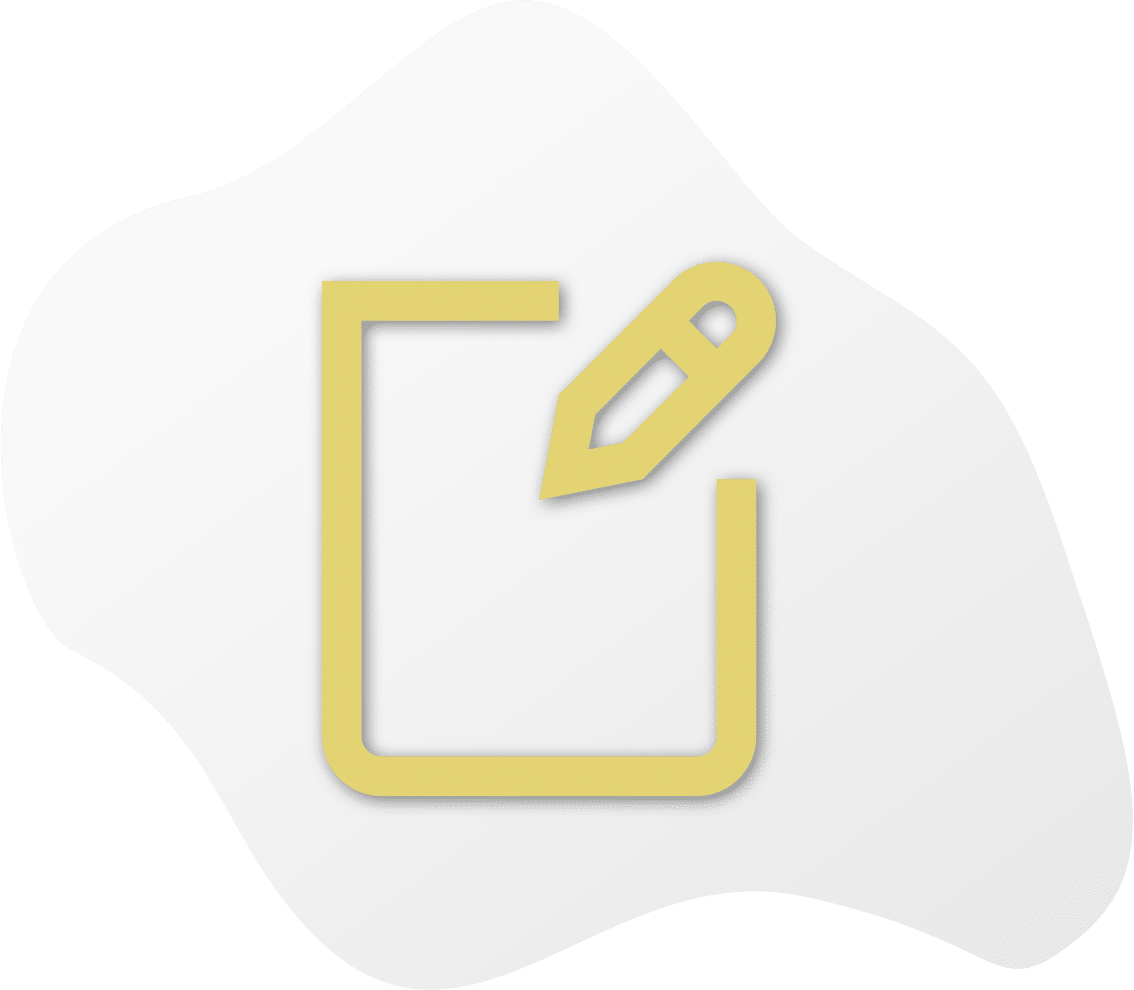 Before a full contract is signed, sometimes you might enter a contract agreement letter between two parties. This allows the contracted work to begin with some structure in place while the full details of the contract are still being worked out. In some cases, a contract letter contains enough information to serve as a simple contract.
These letters can be used for many types of contract employment. For example, you might send a contract letter to a subcontractor like an electrician or a plumber so that work can begin even though the full contract isn't yet in place. Even though the letter covers less than a full contract, it's still a good idea to have the letter looked over by a lawyer as it can be legally binding. 
Since contract letters are quicker to write up and can be used as a new employment contract, they work nicely when time is of the essence. Any known details of the job will be included as well as a section stating whether there will be a document to follow.
Learning how to write an agreement letter isn't too difficult but following a template makes it even easier. On Proposable.com we have templates and samples that make writing contracts and contract letters quick and easy.
Check out a sample contract agreement between two parties, a contract letter sample for employment, or a simple contract example on our site.
By using our contract templates, contract sample PDFs, or contract paper samples, you can make sure all the pertinent details are included. This makes it faster to write up your letters as well as lower the risk of mistakes.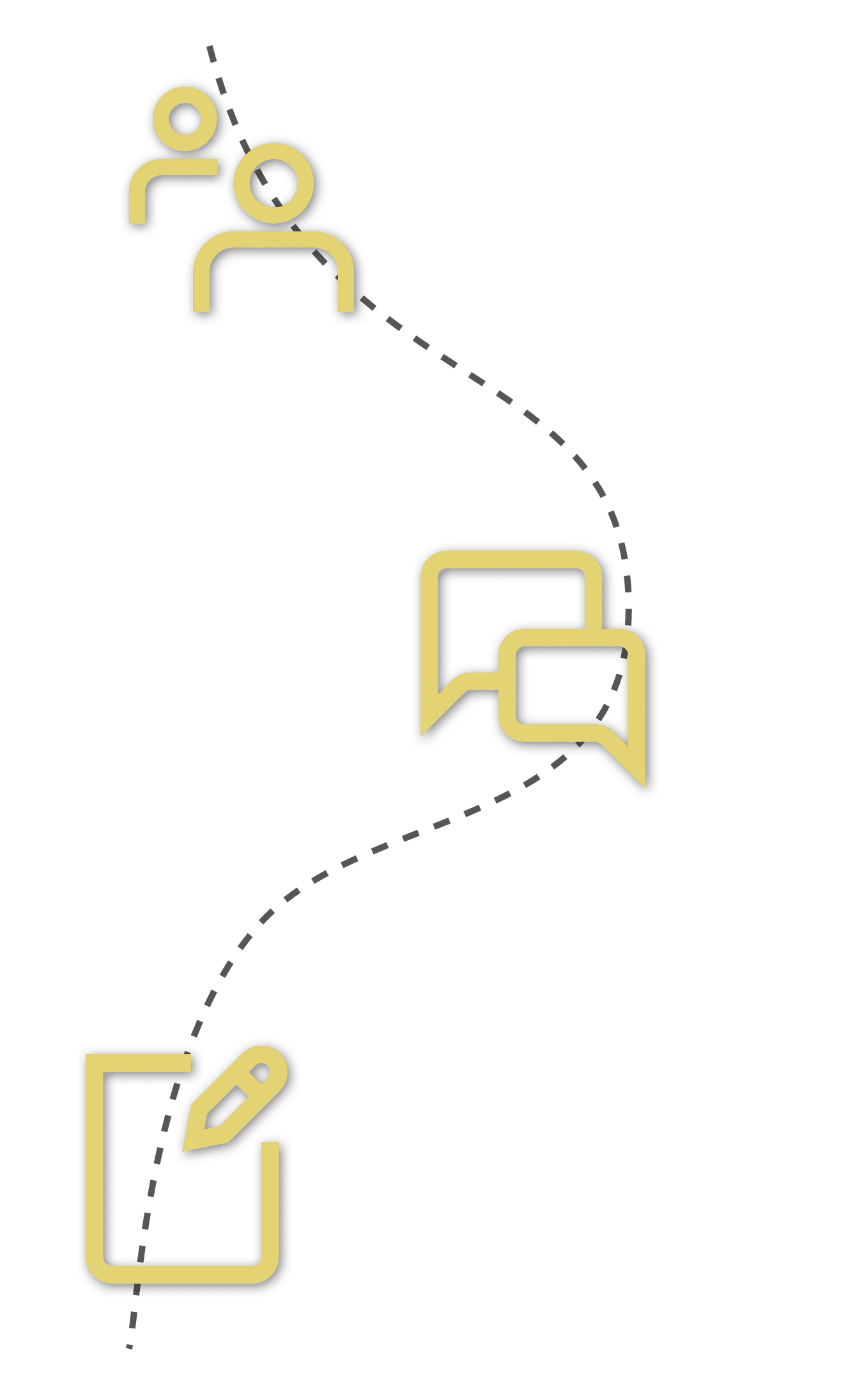 How to Write a Contract Letter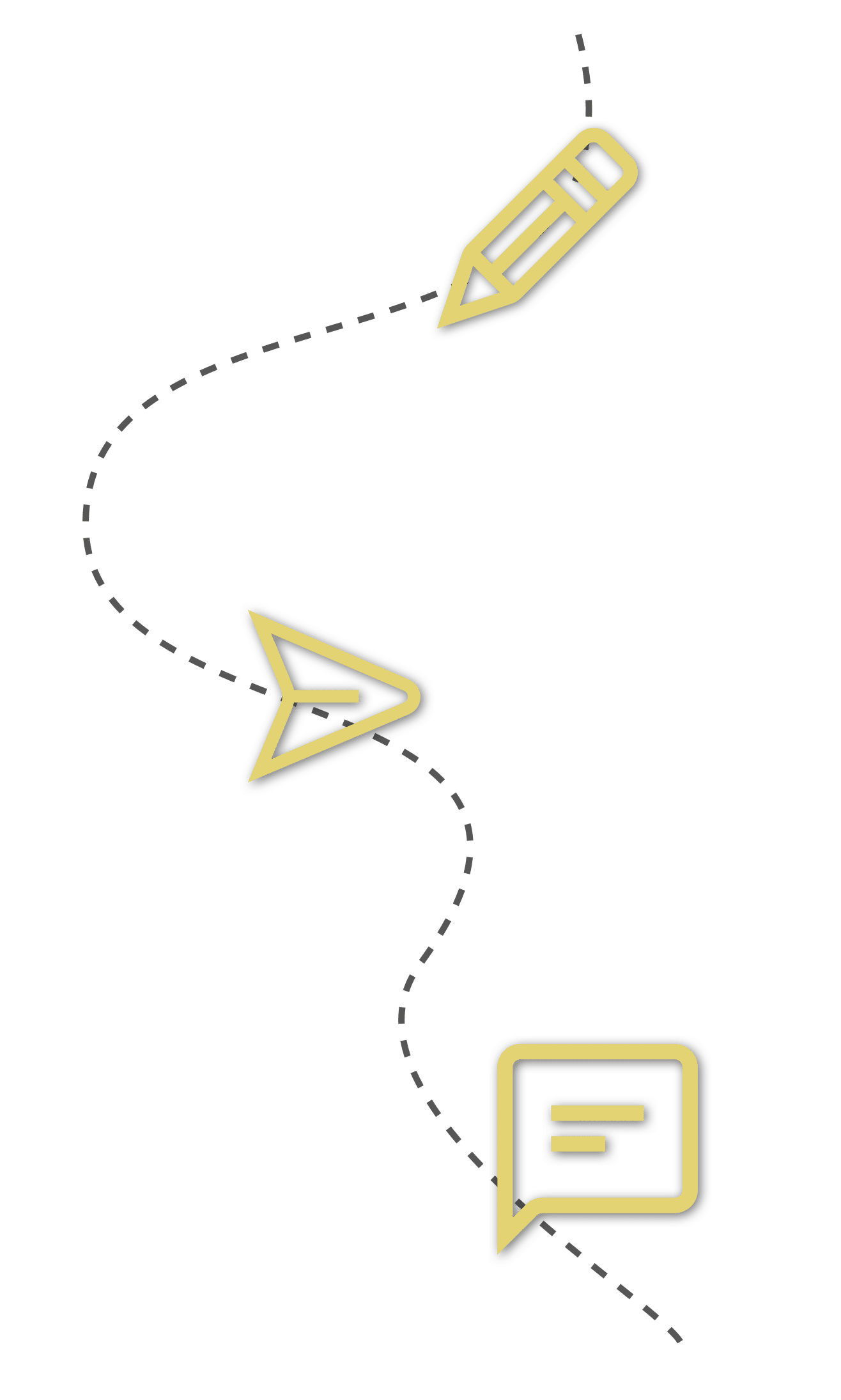 Learning how to write a contract letter is essential for contract workers. You'll need to be able to draft a letter quickly for work to get started on a project before the entire contract is finished.
There are a few important elements that should be included in any agreement between two parties for money. Your letter should include:
The date

Be addressed to the person with whom you're entering the agreement

Basic details of the work to be completed

Any special instructions or stipulations

Information about whether another agreement will come after the letter

A place for both parties to sign
There are many resources available to help you write your contract letters. Looking at templates or samples can give you an idea of what a typical company agreement letter format or contract format looks like.
With the fillable templates on Proposable.com, all you have to do is fill in the blanks on our templates. Most of the work has already been done for you.
We have an extensive library of templates to choose from, giving you the opportunity to browse and find the perfect agreement letter between two parties doc that will work for your situation. Simply choose the contract letter format between two companies that works for you and customize the fillable template.
That's it! That's how to write an agreement letter for money the easy way.
As a bonus, the whole process is much more efficient because you don't have to rewrite the entire letter every time. Plus, you'll be less likely to make mistakes or forget a section since you don't have to start from scratch.
So whether you need a work agreement letter, a business agreement letter sample PDF, a contract letter format in Word, or simply to look at examples of contracts, you can do that on Proposable.com. Check out our collection of contract templates today!
Service Provider Agreement
Nowadays it is extremely rare for every aspect of a business to take place internally within the business. Many companies use contract workers and service providers.
Contract workers generally provide a specific service for a specified length of time. It doesn't make sense for the company to take on and train a new employee when they only need certain work done for a time. Instead, they can take advantage of the expertise of someone who typically only does the specific work they need.
Service providers specialize in offering services that the company either can't get on their own or are prohibitively expensive. For example, Internet and telephone services. It doesn't make sense for a company to set up an entire network for these needs when a small monthly payment to a service provider will take care of it.
As with any contracted service, a service provider agreement needs to be well-written, encompass all the pertinent details and information, and be legally-binding. The agreement typically covers what type of service the provider is agreeing to provide and the payment they will receive in exchange.
Make writing a simple professional services agreement easy by using a free sample contract for services agreement from Proposable.com. We have a number of templates to choose from including a project contract template, a maintenance contract template, and a client service agreement.
For email templates, check out our sample email sending contract, sample email sending signed contract, and sample email sending revised quotation. 
With our proposal software, you can also save and manage all your service provider agreements and other contracts in one convenient location.   
So, whether you need a service contract sample PDF or a service contract template for Microsoft Word, we are your one-stop source for all contracts and proposals.
Temporary Employment Offer Letter
Letters and contracts are also important during the hiring process. When a company is ready to hire a new temporary employee, they usually send a temporary employment offer letter first.
This is an informal document offering them a job. It is not legally binding and work won't begin until a formal contract is in place.
However, when writing these letters, companies need to be extremely careful. Depending on the language used, the letter can become inadvertently legally binding. Companies can be found responsible for complying with promises made in the letter even if they don't appear in the employment contract.
To see how to write a contract letter for employment, check out our temporary employment contract template or our employment contract sample for ideas.
Employment letters, particularly for a temporary position, will usually give a quick description of the job and the terms for how long the arrangement is expected to last. These terms may be a specific number of weeks or months, until the project is completed, or until another position opens.
To make all of this less confusing, check out the templates we have available on Proposable.com. You can see a sample letter of agreement between employer and employee, and an agreement format between company and client.
Once both parties have agreed to the terms of the employment offer it's time to move to the next stage. On our site, you can find a helpful bond agreement between employee and employer sample, contract sample, free printable contracts for contractors, and free printable employment contracts. You can also get a basic application for contract.
Our diverse collection ensures that we have a template that will work for virtually anyone looking to send employe offer letters or contracts. Check out our wide selection of employment contracts here!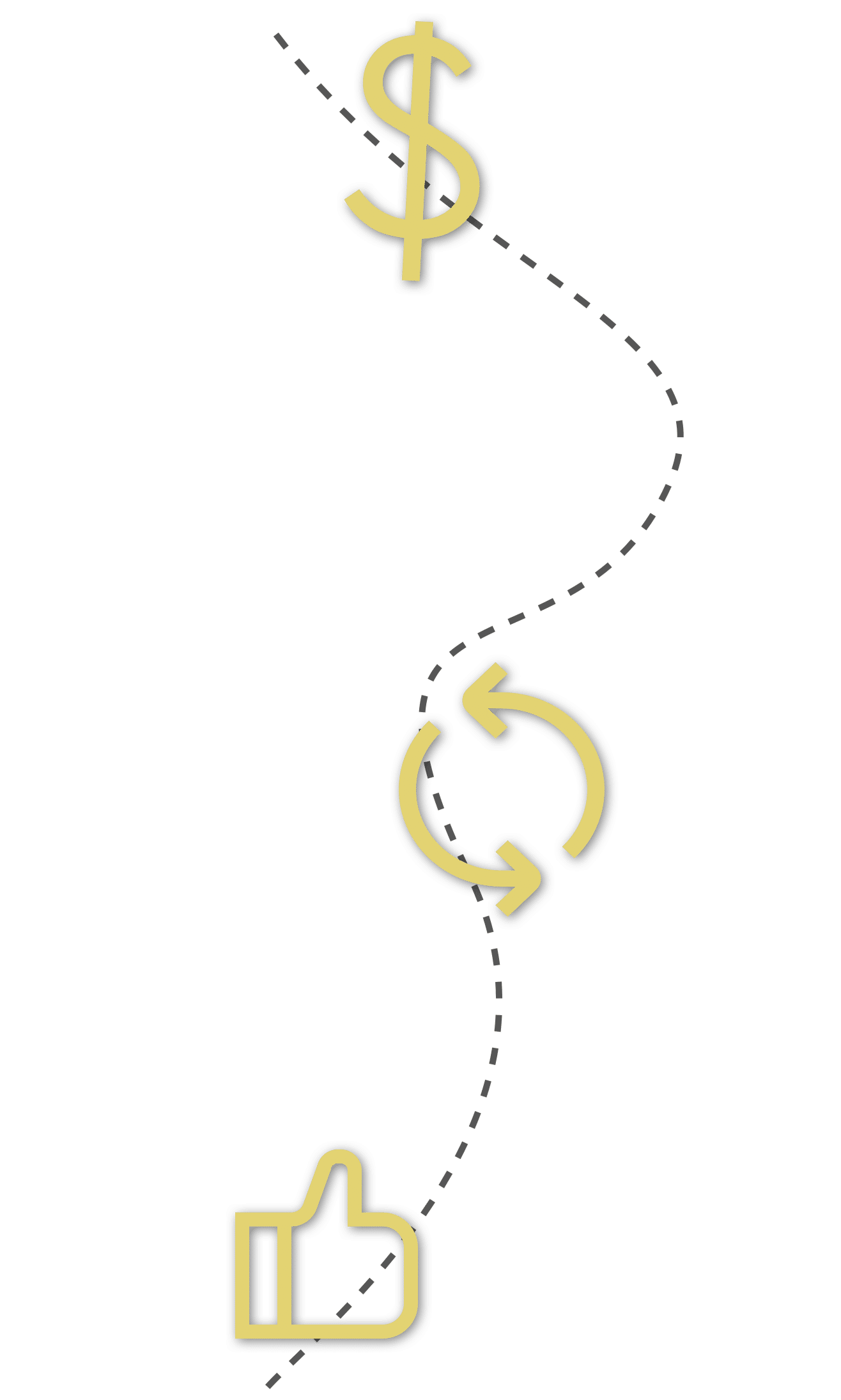 How to Write a Contract Proposal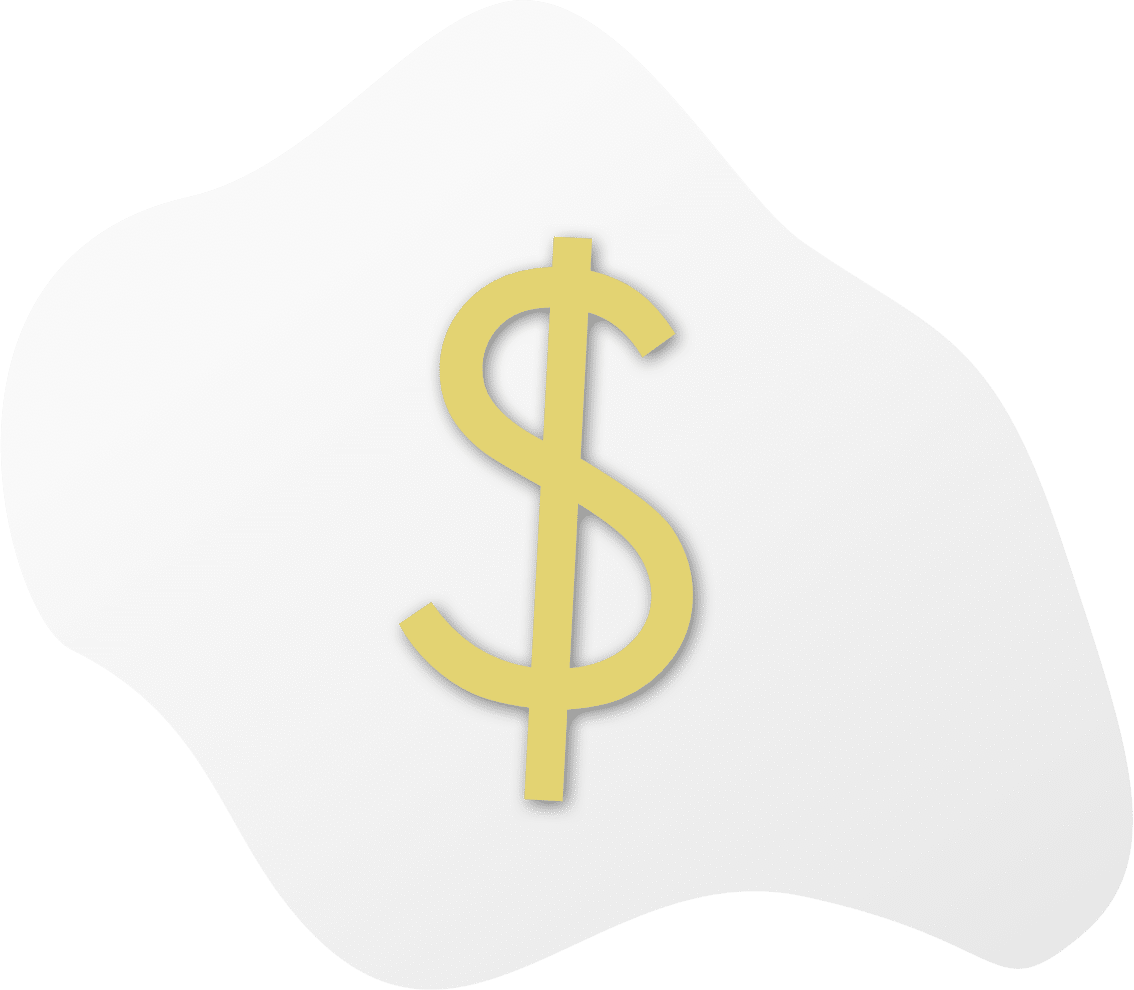 Anyone that does contract work will need to learn how to write a contract proposal — especially if you plan to bid for government contracts. Using proposal software rather than a fake contract maker helps ensure that your agreement form includes everything it should.
A contract proposal shows a potential client what you can do for them. There are a few elements that should appear including the need or problem at hand, the goals of the project, and your plan and qualifications for meeting those goals. The project budget and estimated time for completion should also be included. 
What's the easiest way to make sure you don't miss a thing? Use a formal contract sample or client contract template from Proposable.com. We have everything from how to write an application letter for a contract to a simple payment agreement template between two parties.
Ready to check out a contract template doc? You're in the right place. Proposable.com's contract generator will help you turn out strong contracts quickly and easily.
Check out our service today to get started!
Edit & deliver this template.