Construction Cost Estimate Template
If you're looking to put together a construction cost estimate, you'll need a good template you can customize for your needs. Use our free fillable a construction cost estimate template as a starting point for your next estimate. Deliver and get it signed in minutes with built-in eSignature.
Best proposal software ever! 
I've tried soooo many proposal softwares and I'll never try another one after Proposable. It's so easy to use and it looks good, which all the others don't.
Smart, reliable, and constantly improving.
Proposable just works. I can make visually interesting sales presentations, dynamically insert content, and execute agreements. Proposable powers our entire sales process.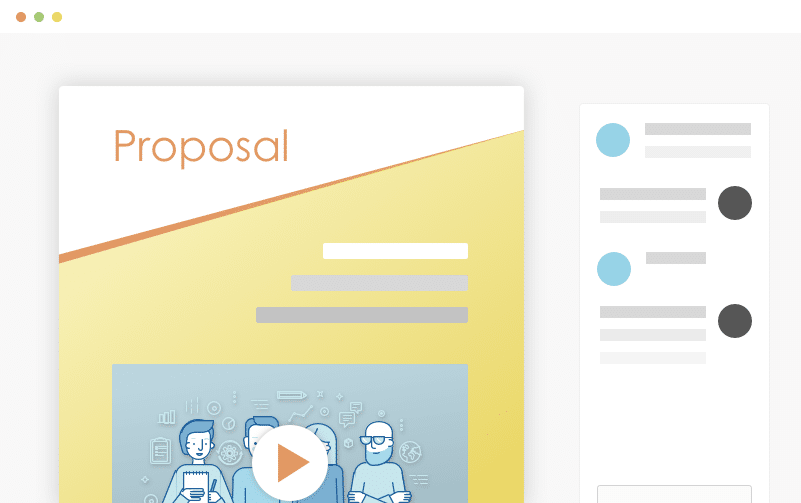 Wow Your Customers
Blow your clients away with a beautiful proposal that stands out above the rest. Add video and rich-media directly into your proposal pages for a more immersive sales presentation that's sure to make an impact.
Set Your Prices
Quickly build quotes, bids, and estimates with our flexible estimate block. With optional line-items, optional quantities, taxes, discounts and more, you can quickly represent your products and services in a polished and readable format. Organize all your products and services in the Pricing Catalog for instant recall.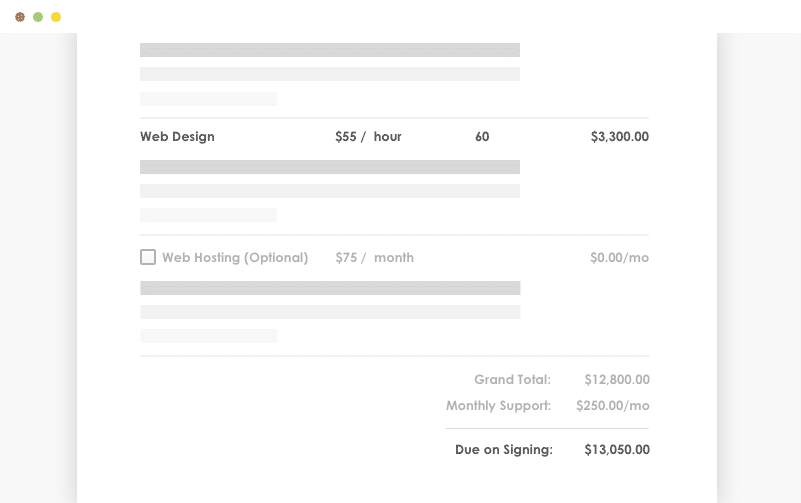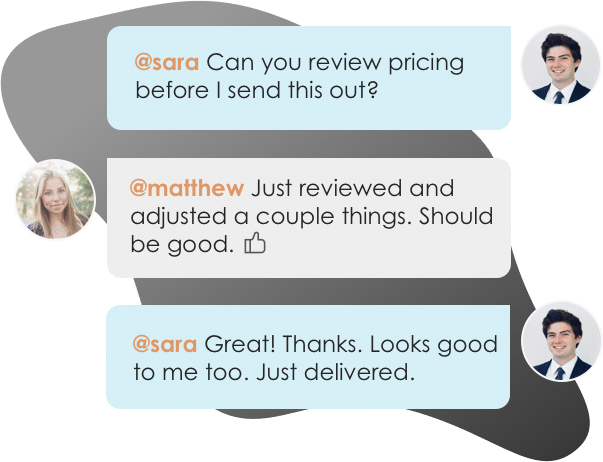 Work With Teammates
Easily collaborate with teammates on proposals. Mention team members to bring them into a proposal, or re-assign ownership when you need to handoff the proposal to another teammate.
Get It Signed
Close the deal faster with integrated e-Signatures. Place signatures, initials, and text field elements throughout your proposal wherever you need prospects to take action and your prospect is guided through a quick acceptance workflow to complete their acceptance. Counter-signing support is also included.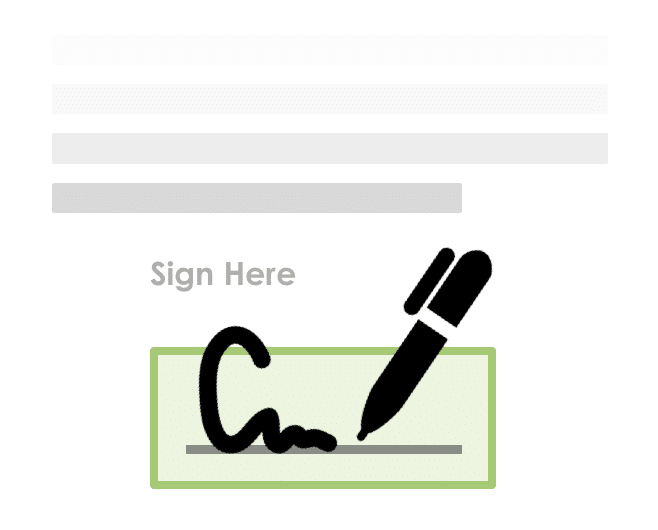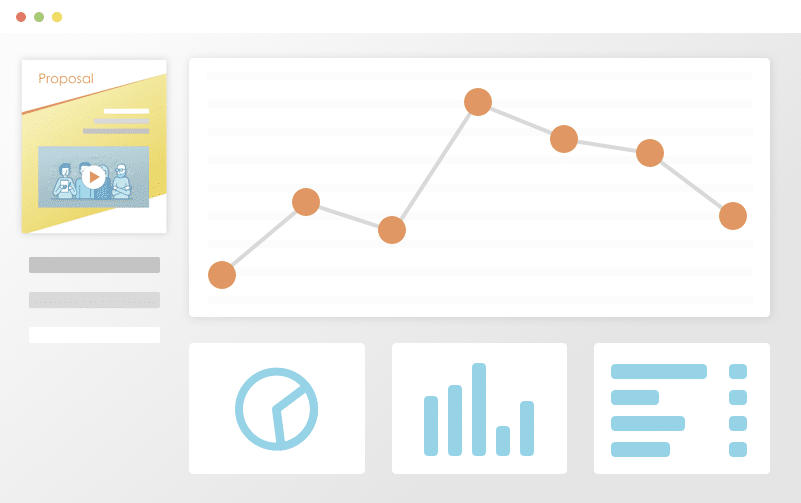 Track Everything
Ever wonder what happens to your proposal after you hit "send"? See detailed analytics and measure how each recipient is interacting with your sales material. Turn on real-time text or email notifications for proposal views and other key events.
Get Your Time Back
Save time and headaches by skipping the painful copy/paste and find & replace on all new proposals for your prospects and customers. Simplify your new proposal workflow to just a few clicks and go from spending hours on customizing new proposals to just minutes.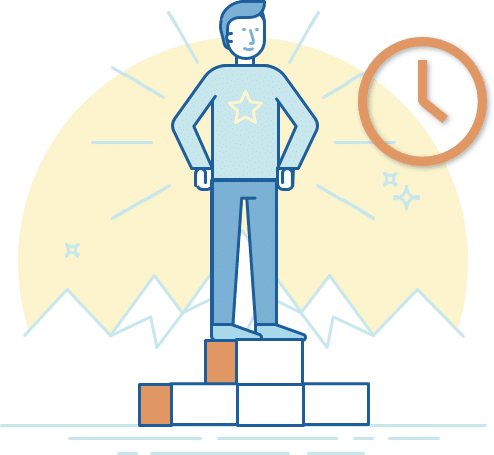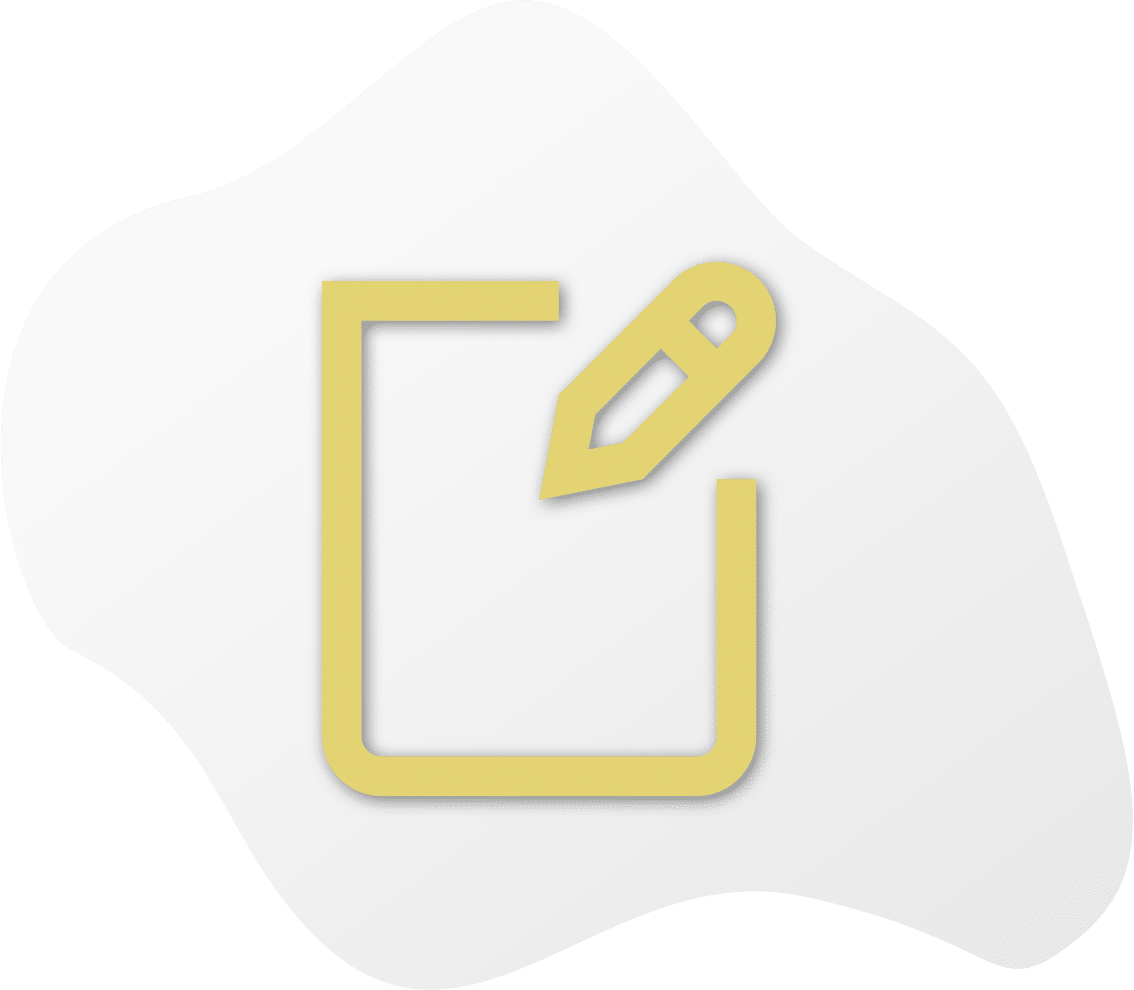 Even without an enormous scope, construction projects require a robust plan that considers several moving parts.
You must mull over the equipment needed, construction materials, manpower, various contracts, permits, and an array of other factors.
These moving parts are at the whim of many different scenarios that are in a state of continual flux. So, when you are estimating the overall construction costs, you need to weigh in margins for error and other potentially unforeseen circumstances.
It's something of a balancing act. You also don't want to quote too much or too little. More specifically, you don't want to limit your own profitability, but you can't be pricing out potential clients. It's all about finding that perfect sweet spot that's both fair but is worthy of you or your company's contracting prowess.
Furthermore, construction jobs are massive undertakings and come with a never-ending list of responsibilities. The utmost professionalism is of the essence.
Namely, those calculations can't be completed on the back o a napkin or in a scrapbook. Instead, look to complete your construction cost estimate in the most precise, professional manner. More specifically, utilize a construction cost estimate template on Excel.
This way, you'll show your potential clients that you mean business.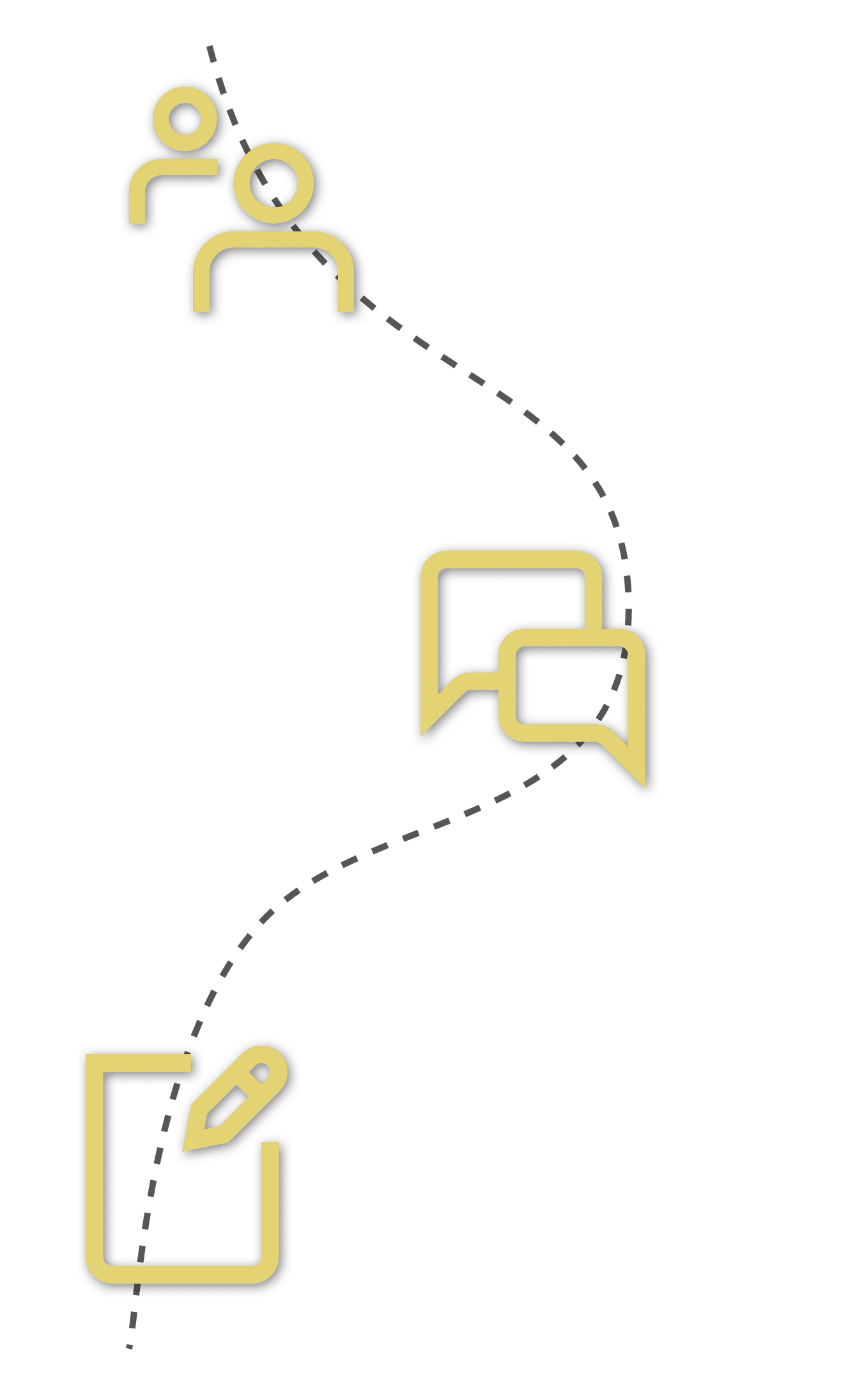 Are you looking for a free construction estimate template on excel? Or even a free construction schedule template on excel?
Well, a free commercial construction schedule template on excel or an estimate format in excel free download might not be your best solution.
Yes, free options definitely add the benefit of not costing anything. And even the free technologies of today are undoubtedly impressive.
Still, think about how critical your contractor itemized estimate forms are, for instance, in the grand scheme. These are holding vital information for a project that could result in hundreds of thousands, if not millions of dollars in profits.
Relative to the overall costs of such a project, spending a bit extra to ensure that the estimate template you use in Google docs or other programs, is well worth it. You're investing in quality and backing yourself and your construction company with the best possible tools for the job.
When you choose free excel construction templates, it's like choosing cheap building materials with little integrity. Premiere products like Proposable's building estimate format in pdf are a much better fit for your project than a free job estimate template pdf.
Home Repair Estimate Template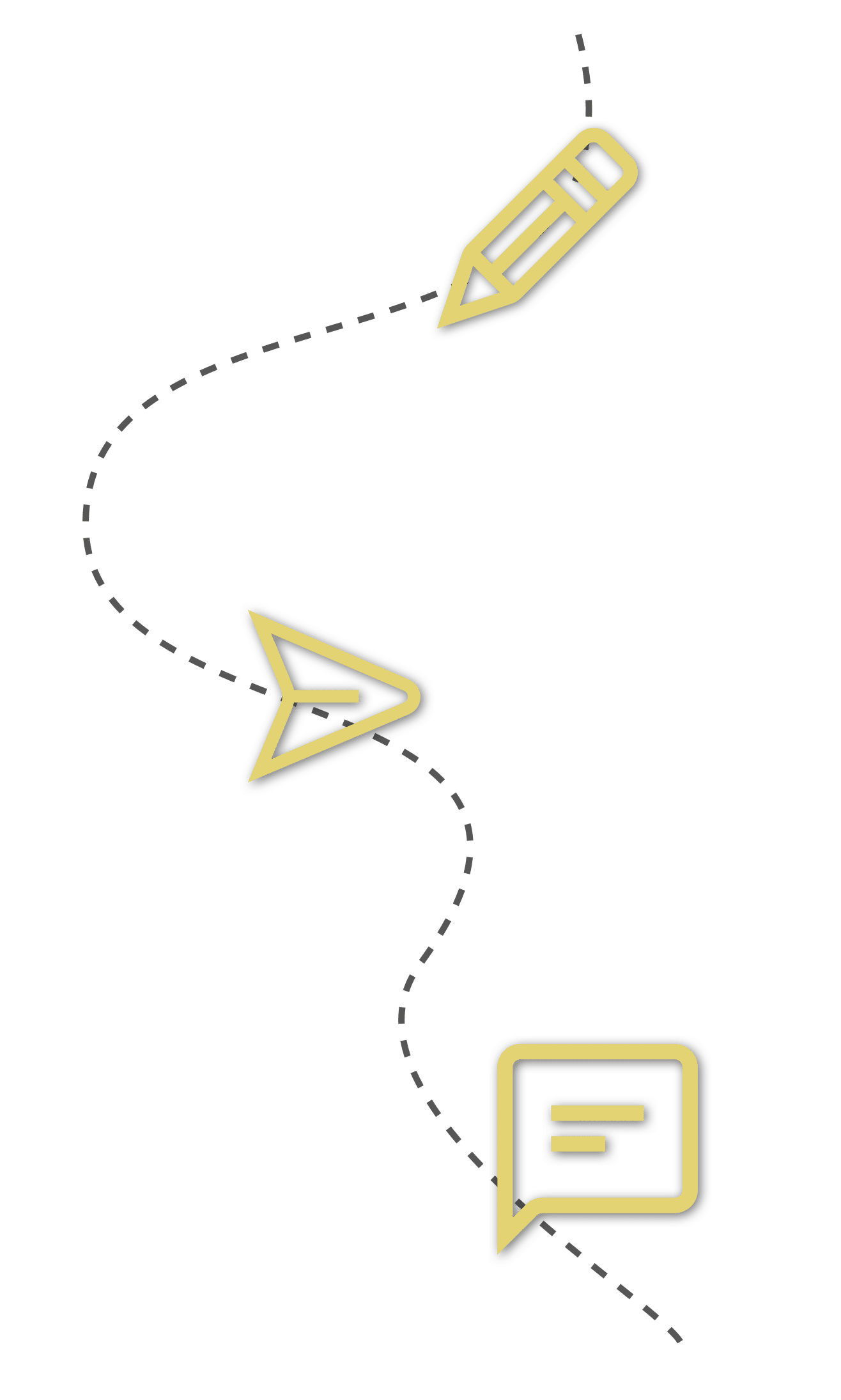 Home estimates and entire construction job estimates differ so drastically in scope that it might seem strange to talk about them in the same breath.
Construction jobs are undoubtedly far more complicated than home repairs. Still, if you're running a thriving business, the chances are that you'll be receiving a high quantity of jobs versus one or two large jobs. Plus, let's not act like home repairs can't be extremely tricky in nature, with surprise costs springing up out of nowhere.
Therefore, it's essential to remain organized and on top of things. Like your home estimate formats or painting estimate templates on excel.
Every single time you provide a client with an estimate, it says something about your company and overall approach as a professional. In fact, without an effective, enticing, and accurate estimate, you won't be amassing enough of a list of clients to be a profitable company.
At the end of the day, your estimate is your chance to impress a home repair customer. Primarily, it'll should off your expertise and attention to detail. And they'll learn to trust you if the price seems right.
So, ensure that you utilize the best potential house estimate format in excel—such as Proposable, to give your home repair company the best chance for success.
Residential Construction Estimating Spreadsheets
Spreadsheets, in 2020, are mostly a 2nd language for many contractors.
It makes sense—it's not a matter of taking a hammer, chisel, some drywall, and getting the job done. There's so much planning the goes into the process, such as providing an accurate, trustworthy, and professional estimate. It's only possible to weigh in the various factors, such as equipment, tools, materials, and manpower, with a residential construction template on Excel.
Yes, there are free residential construction estimating spreadsheets on xls and on Google Sheets as well. These have their positives—especially since they're free and reasonably efficient.
However, you're not putting together a list of invitees to a wedding or planning a bachelor party. You're performing hundreds and hundreds of home repairs per year, and to deliver them with proficiency requires a dedicated estimate management tool like Proposable.
With Proposable, you'll have an accurate, professional, and trustworthy residential construction cost estimator on excel.
Don't waste your time with a free residential construction budget template on excel or free residential construction estimating spreadsheets. You're too professional, your work is too good, and your customers are too valuable to rely on free, basic programs.
If you want a new home construction budget spreadsheet or residential construction estimating spreadsheets for xls, look for something comprehensive.
Not only does Proposable boast premium estimate features, but it also possesses estimate tracking, template storage, central repository for all historical estimates, and better visual presentation than free options.
What's the point in bargain hunting for all the essential tools when you can pay a reasonable rate for them to be in one place?
Don't sell short your residential repair, renovation, and construction business with free tools. Pay for the best, and get the results you deserve.
Much the same as construction projects, residential renovations, and residential repairs, roofing also requires a precise, trustworthy estimate to their clients.
Yes, you can absolutely try to manage those estimates on your own—however, why would you do that when you can utilize a roof estimate app?
You may not want to splurge on an app and perhaps see the benefit of doing things the old-fashioned way. However, apps and technology provide such superior accuracy as well as streamlined capabilities that make your life easier.
If you don't want to use a commercial roofing proposal template, it's not necessarily the best use of your time. Surely, you're better off focusing your energy on more pressing matters than worrying about every last decimal point of your estimate.
Comparatively, a roofing estimate template in excel will equip you with tools that ensure your quotes are performed with proficiency and to the satisfaction of your client. Plus, you won't have to slave over every calculation.
Give yourself and your roofing company the highest chance for success by purchasing a roofing estimator from Proposable. Stop hampering yourself by performing estimates with inferior methods or tools, even if they're free.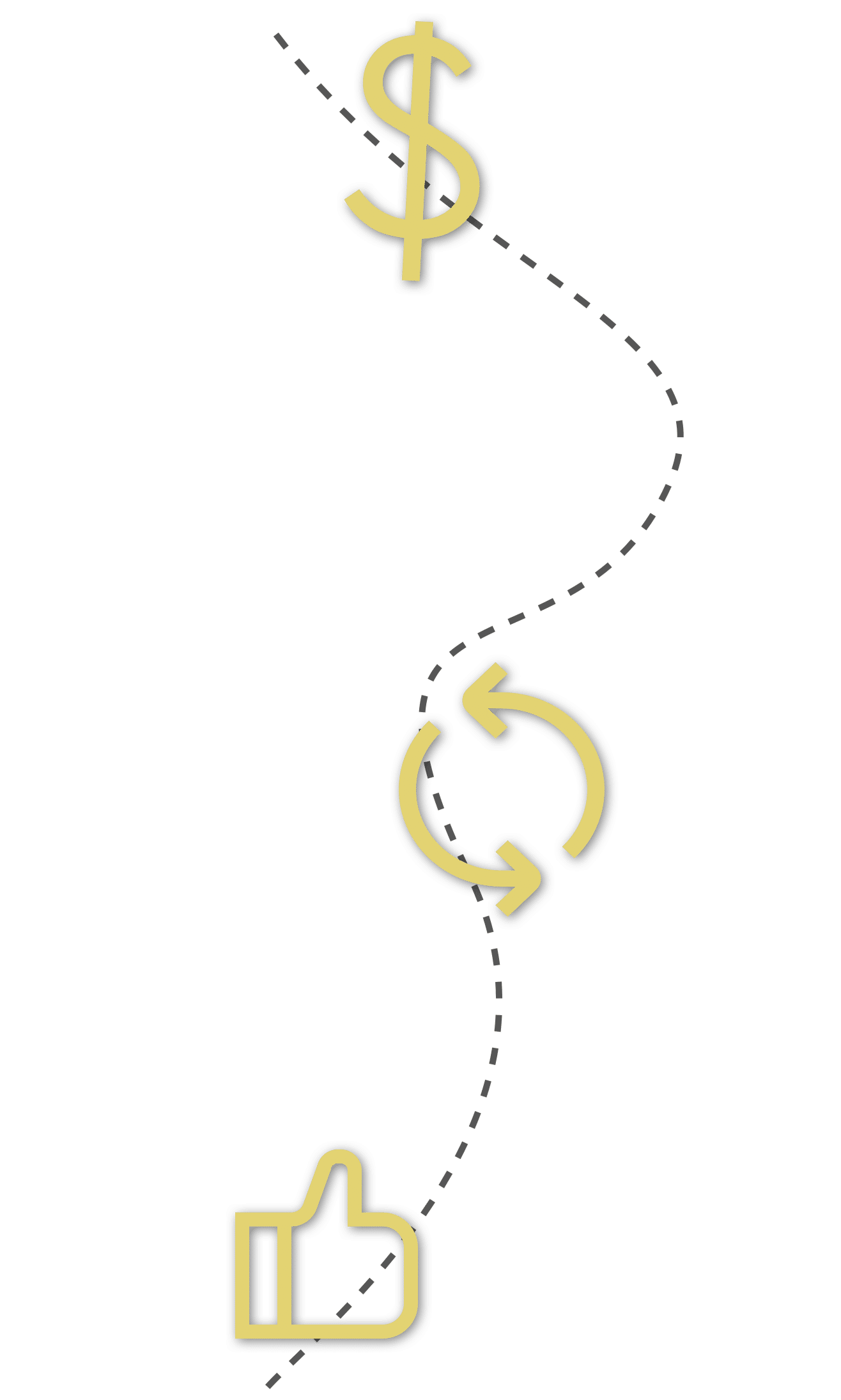 Edit & deliver this template.