Estimate Templates
Get started with a free estimate template for your industry. Create, deliver, and track your estimates in minutes.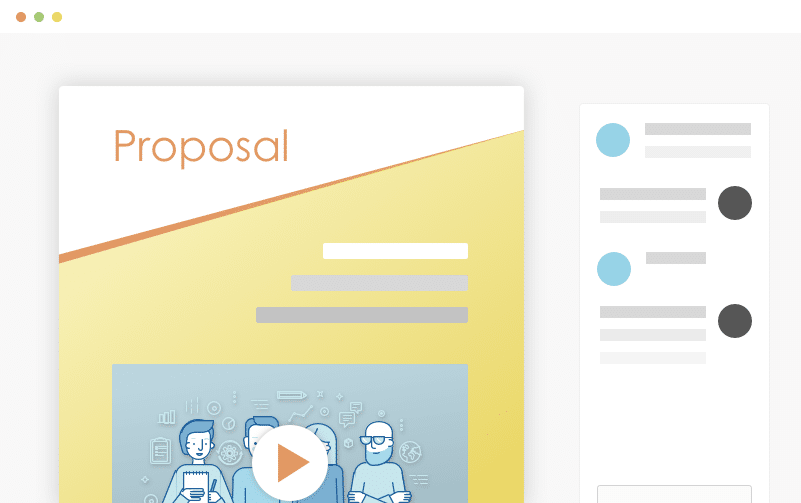 Wow Your Customers
Blow your clients away with a beautiful estimate template that stands out above the rest. Add video and rich-media directly into your estimate pages for a more immersive sales presentation that's sure to make an impact.
Set Your Prices
Quickly build quotes, bids, and estimates with our flexible estimate block. With optional line-items, optional quantities, taxes, discounts and more, you can quickly represent your products and services in a polished and readable format. Organize all your products and services in the Pricing Catalog for instant recall.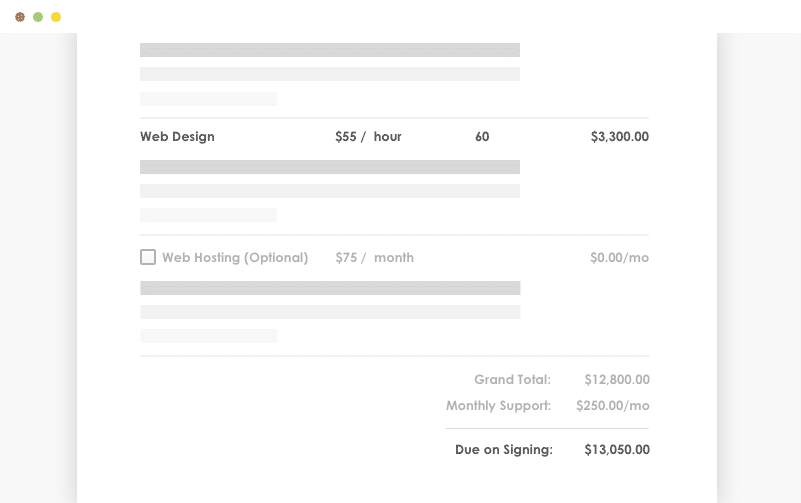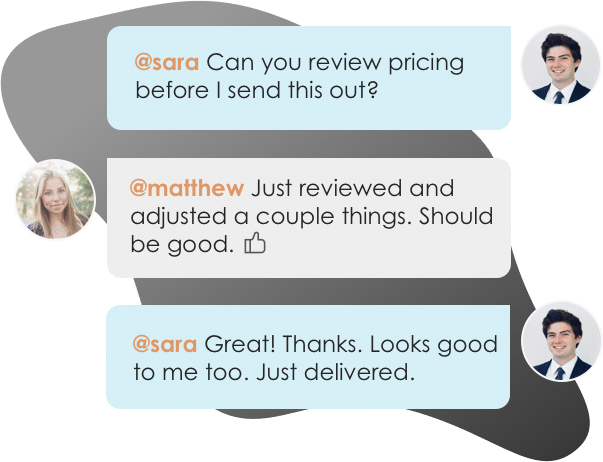 Work With Teammates
Easily collaborate with teammates on estimates & proposals. Mention team members to bring them into a proposal, or re-assign ownership when you need to handoff the proposal to another teammate.
Get It Signed
Close the deal faster with integrated e-Signatures. Place signatures, initials, and text field elements throughout your quote template wherever you need prospects to take action and your prospect is guided through a quick acceptance workflow to complete their acceptance. Counter-signing support is also included.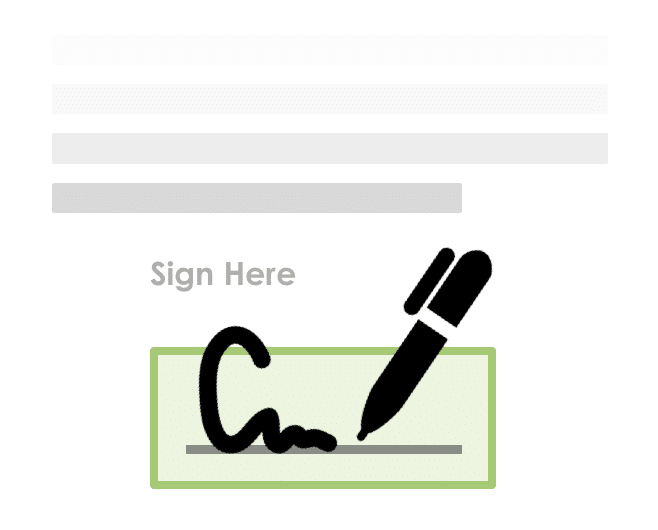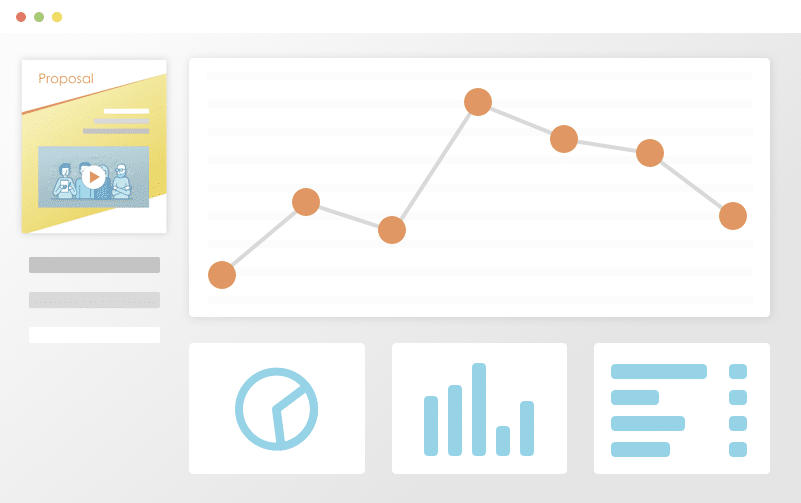 Track Everything
Ever wonder what happens to your estimate after you hit "send"? See detailed analytics and measure how each recipient is interacting with your estimate. Turn on real-time text or email notifications for estimate views and other key events.
Get Your Time Back
Save time and headaches by skipping the painful copy/paste and find & replace on all new estimate for your prospects and customers. Simplify your estimating workflow to just a few clicks and go from spending hours on customizing new estimate to just minutes using painless proposal software.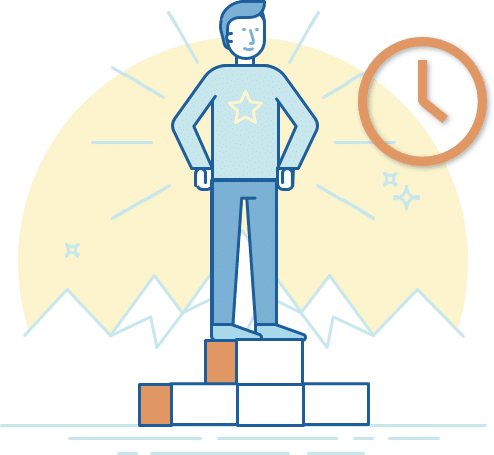 Estimate templates help business owners communicate the prices for their products and services in an organized list format. These templates act as calculators and sample estimates can be found online in all sorts of formats, like estimate template Excel documents, estimate template Google Docs, and free estimate template PDFs. Though, it can take some time to sift through the free options to find a template that will work for your business. Thankfully, Proposable makes it easy, by having industry-focused estimate templates so business owners don't need to conform to generic templates.
Estimate templates are valuable to business owners because they already have standard calculations in place that you can start customizing.This saves businesses time from having to set up their calculations manually each time they need to present pricing. These templates can also save businesses money instead of using custom software to calculate project costs. If business owners need to provide an estimate right away, then an estimate template is the way to go. Estimate templates found online can usually be customized to fit the business's brand. Things like the layout, colors, and the heading can all usually be branded. This allows the business to provide a professional-looking estimate without needing to hire a designer.
Features and Functionality
Estimate templates appeal to a wide range of business projects, so they are usually generic. Some templates give business owners control over which sections to add, delete or move around. Estimates are typically set up with a few standard columns. There is a column for the task or description of a service, a column for the price of a task or service and a column for quantity. Sometimes there's a section for terms and conditions and payment information can be included as well. If business owners offer a payment plan or a 30-day money-back guarantee, they can put that into that section. After filling out this form, the estimate template calculates the cost grand total automatically so the business owner can deliver it quickly.
Free Contractor Estimate Forms
Estimate templates are great for contractors because it gives them a low-cost way of getting clients organized pricing before a project gets underway. They can save time by starting with an estimate template that is specifically setup for construction projects. Every expense counts, so free contract estimate forms can be a huge benefit.
How to Write an Estimate for a Construction Job
Contractors have various jobs that they perform, from building houses, to remodeling rooms to to hiring and managing subcontractors. A home construction budget spreadsheet or a construction cost estimate template Excel document could help them organize the project costs efficiently. They won't need to spend a lot of time creating these calculators themselves. For example, a contractor looking to provide an estimate on a tiny house build could find and use a free construction estimate template Excel document to provide their customer with a clean list of costs specific to this tiny house project. There are many free Excel construction templates to choose from.
When the contractor finds the template that will suit them, they can get to work filling out the details on the tiny house build. From layout, design, plumbing, electrical, materials and permits, it can all be listed on the estimate template. From there, the form will calculate the totals and the contractor can deliver the document to their client. 
Contractors could search for contractor itemized estimate forms. They could then find a free job estimate template PDF sample that they can download and use for inspiration. For a commercial building, they need to be in touch with stakeholders and the project manager to get a feel for their vision and plans before moving on to estimating. After adding in details and expenses for the entire project, the estimate template should calculate the grand total that makes sense to both the contractor and client.
Electrical Estimate Template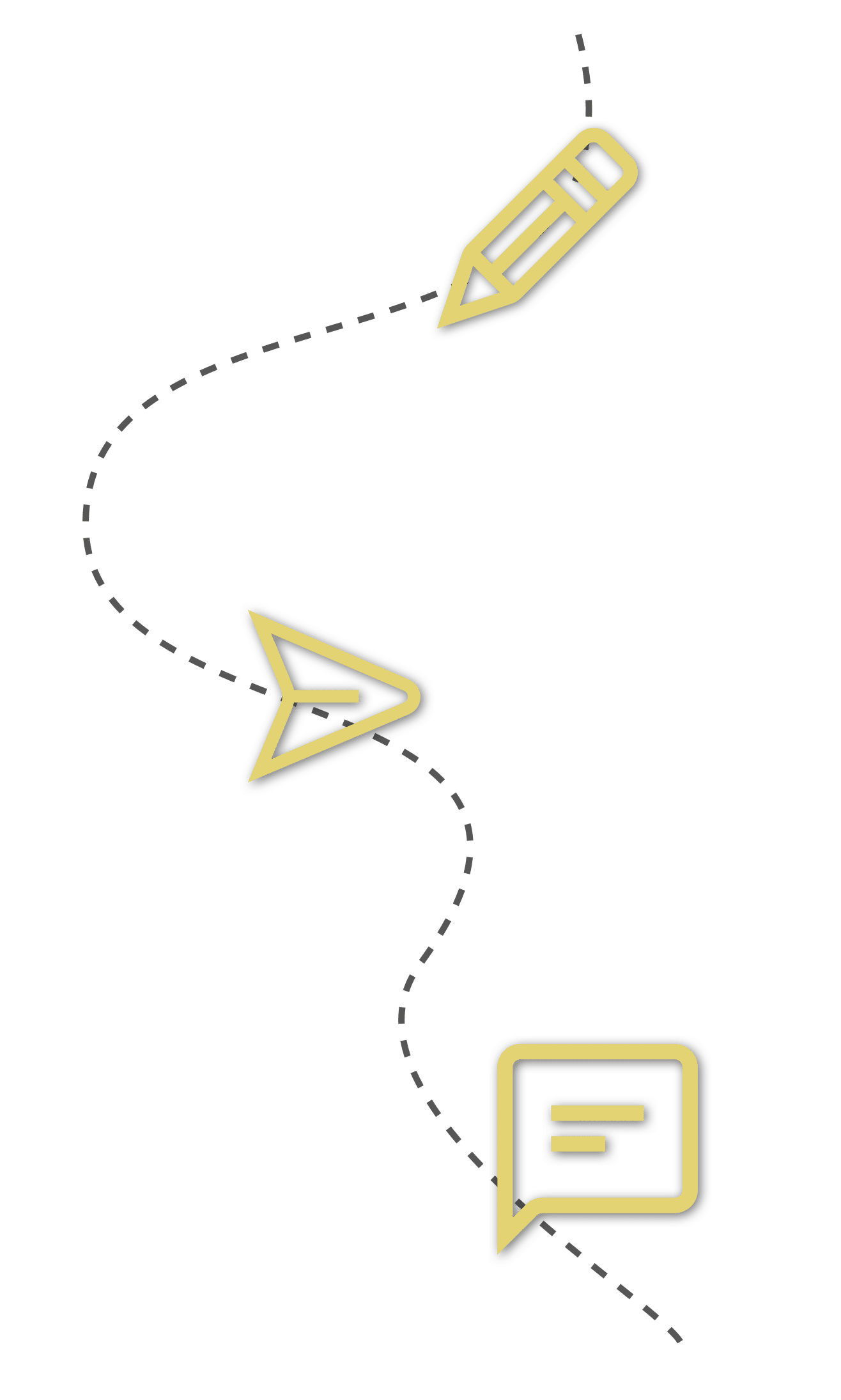 Electricians can benefit from having a pre-built electrical estimate template to provide quotes for their customers. These templates are standardized for electricians and already have pre-built line items that electricians will often need in their quote.
These items include wiring, switches, sockets, and hourly labor. Pre-built line items save time, especially when electricians have to duplicate line items for different types of wires or different types of sockets. It's really handy for the electrician to be able to just adjust pricing and descriptions slightly and deliver a professional estimate in minutes to their client.
Electrical Quotation 2020
Using an electrical work quotation PDF or template can save electricians time. Sometimes estimates can be confusing for both the electrician and their client, since there's many different potentially confusing concepts. Having a good template allows the electrician to create an estimate fast and will help the client be informed about what each line-item in their estimate means. Templates are valuable but even more time savings can come from using an estimating software service such as Proposable to create, deliver, and track all your estimates from one place.
Home Repair Estimate Template
Handymen are very busy with their jobs. They are often a one-person team and need to wear many hats throughout the week. The handyman can be a sales representative, head of customer service, their I.T. department, accountant, and bookkeeper all in the same day! A day in the life of a handyman usually includes:
Answering phone messages from clients.

Providing consultations.

Dealing with complaints.

Providing customer service.

Driving to potential project locations to measure and take notes.
Drafting estimates.
Working on secured projects with tasks such as woodworking, plumbing, electrical wiring, and house painting.
A handyman estimate template or repair estimate template can them save time by speeding up calculating and presenting pricing to their client. By having a good project estimate template ready to go, they can quickly enter the job costs without having to set up a new document from scratch. Then, they can send it to their client as soon as possible. A quick turnaround on estimates provides good customer service and lets the customer know that the contractor respects their time and wants their business.
A handyman can also find blank invoice template Google Docs to use for invoicing or a Google Docs bid template to use for creating bids. If they will be doing any painting, they can also find free printable painting estimate forms for download.
Painters have a messy job to do, but using a painting estimate proposal form can really clean up their sales process and help them get to work faster. Finding a good painting estimate calculator can benefit painters by providing a streamlined list of project costs to their clients. It can save them time and hassle by preventing unnecessary busywork during the planning process. It can also protect them by providing all the details on the project costs upfront in the case of client questions or complaints later.
How to Write a Painting Estimate
A painter can find a painting estimate template Excel document to help give their potential client the right information to move forward. The painter can get to work calculating the job estimate. They should add in the price of the paint, the price of materials, and the price of labor. They should also include the standard overage price, in the event that changes need to be made to the scope later in the project. An estimate template for a painter may include a section that informs the client of how the prices are calculated. A detailed estimate can help inform clients so there's no questioning the final price.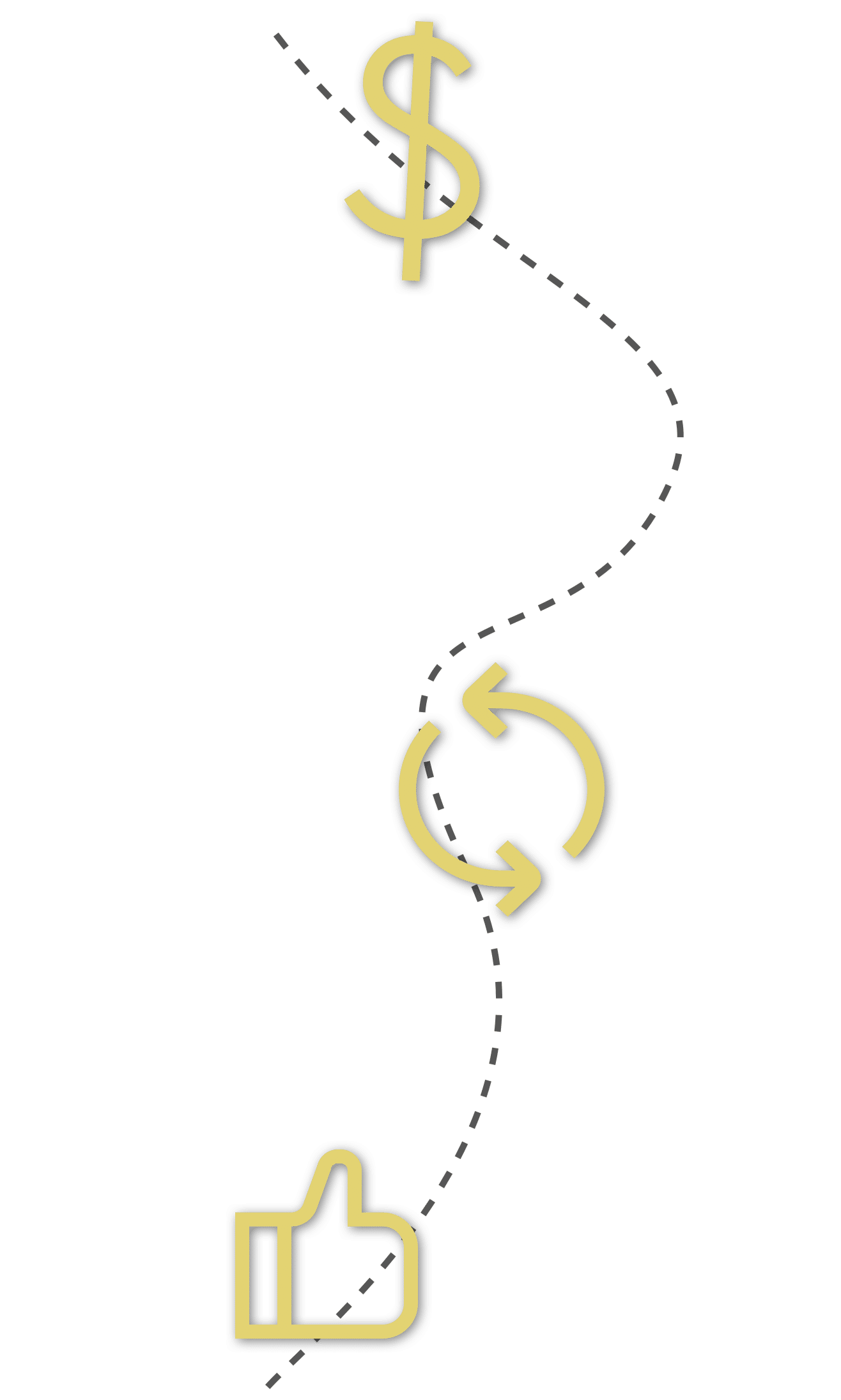 Residential Construction Cost Estimator Excel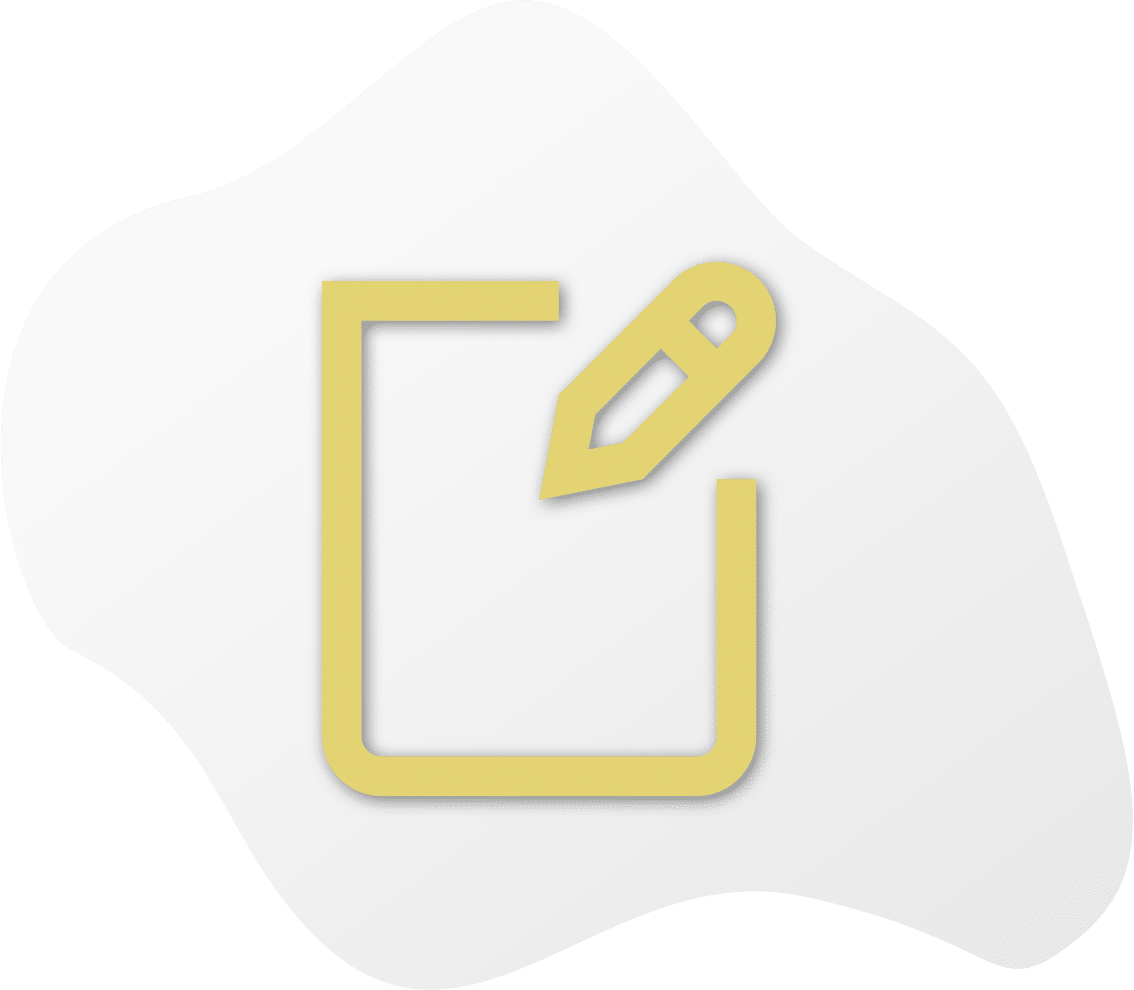 By using Residential Construction estimating spreadsheets, a residential contract project can be guided to a smooth project completion within the homeowner's budget. Homeowners usually don't have unlimited funds so planning the various costs is a critical stage to any project. Giving homeowners a detailed estimate that is as close as possible to the real cost will help all parties feel more confident. It will also give the contractor a good reputation when projects are consistently within budget. Happy homeowners will gladly endorse their contractor.
There are many benefits to using a residential construction budget template excel document on both sides. A contractor can benefit from an estimate template by figuring out how much materials they will need, planning their work to not overbook their time and how to divide the money between subcontractors. Estimate templates benefit the homeowner because it gives them a detailed list of how much each item will cost. Do they need to cut out some features or go with another contractor?
Roofing companies know that it is hard to keep track of client estimates and invoices. Paper documents become scattered and online documents become lost in the file system. Roofing companies may be tempted to use free online roofing estimate PDFs or roofing estimate template Excel documents as a roofing proposal example, but those can end up the same way — lost in the file system. There is a simpler way to produce and manage roofing estimates. Proposable provides free industry-specific estimates and proposals that are ready-to-go. All you need to do is edit and deliver.
Better Estimate Start Here.