Agency Agreement
When you need to hire an agent to act on your behalf, you'll need to have both parties sign an agreement that clearly states the expectations. Why not use our fillable agency agreement template to kickstart your process. Deliver this agreement and get it signed in minutes with built-in eSignatures.
Best proposal software ever! 
I've tried soooo many proposal softwares and I'll never try another one after Proposable. It's so easy to use and it looks good, which all the others don't.
Smart, reliable, and constantly improving.
Proposable just works. I can make visually interesting sales presentations, dynamically insert content, and execute agreements. Proposable powers our entire sales process.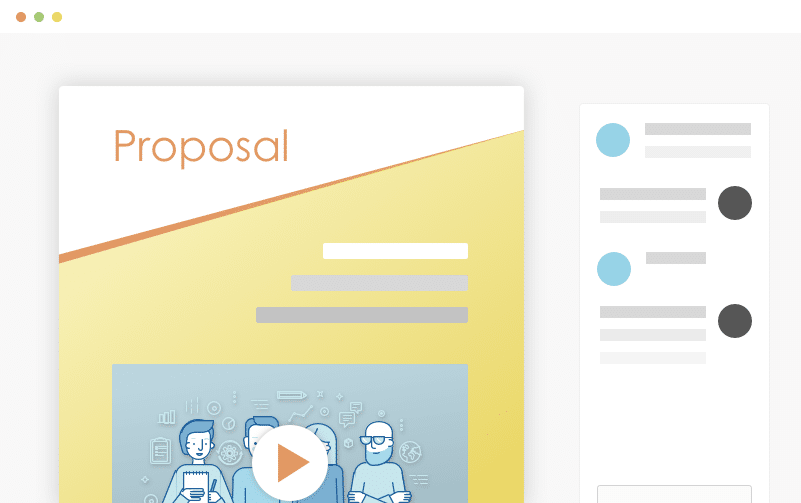 Wow Your Customers
Blow your clients away with a beautiful proposal that stands out above the rest. Add video and rich-media directly into your proposal pages for a more immersive sales presentation that's sure to make an impact.
Set Your Prices
Quickly build quotes, bids, and estimates with our flexible estimate block. With optional line-items, optional quantities, taxes, discounts and more, you can quickly represent your products and services in a polished and readable format. Organize all your products and services in the Pricing Catalog for instant recall.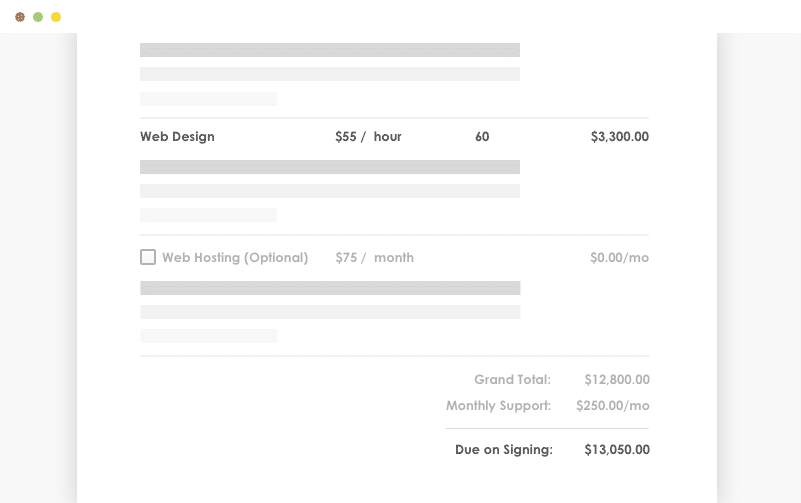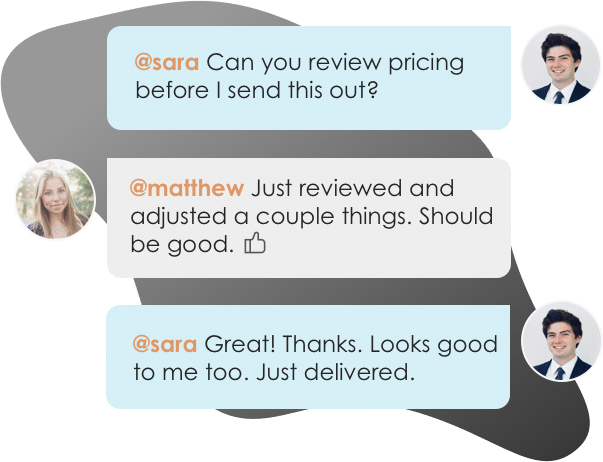 Work With Teammates
Easily collaborate with teammates on proposals. Mention team members to bring them into a proposal, or re-assign ownership when you need to handoff the proposal to another teammate.
Get It Signed
Close the deal faster with integrated e-Signatures. Place signatures, initials, and text field elements throughout your proposal wherever you need prospects to take action and your prospect is guided through a quick acceptance workflow to complete their acceptance. Counter-signing support is also included.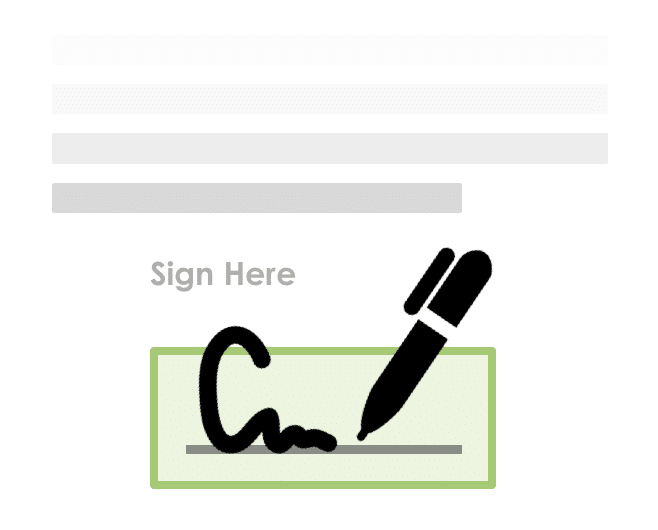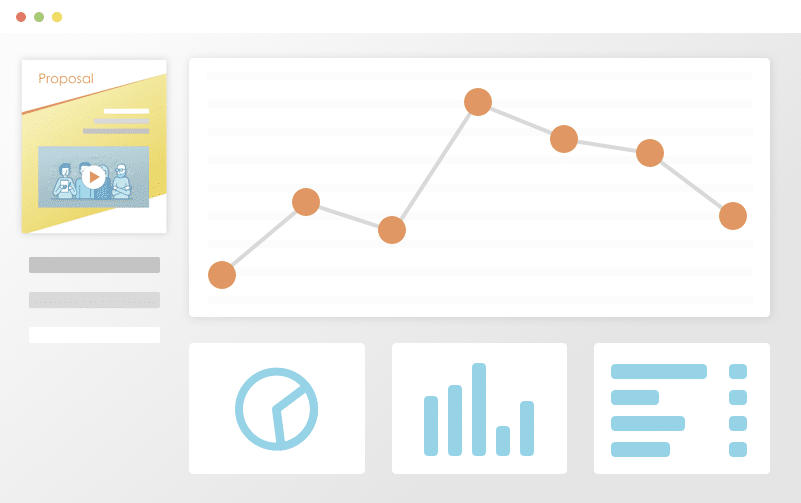 Track Everything
Ever wonder what happens to your proposal after you hit "send"? See detailed analytics and measure how each recipient is interacting with your sales material. Turn on real-time text or email notifications for proposal views and other key events.
Get Your Time Back
Save time and headaches by skipping the painful copy/paste and find & replace on all new proposals for your prospects and customers. Simplify your new proposal workflow to just a few clicks and go from spending hours on customizing new proposals to just minutes.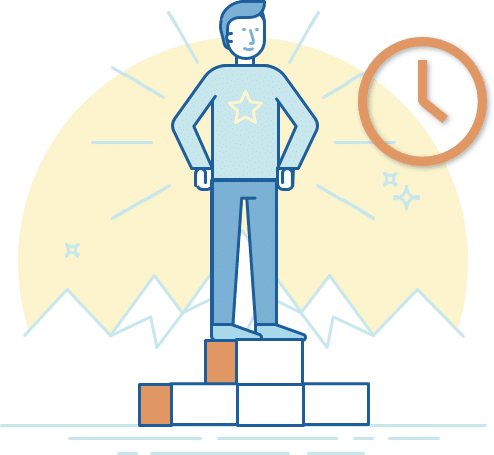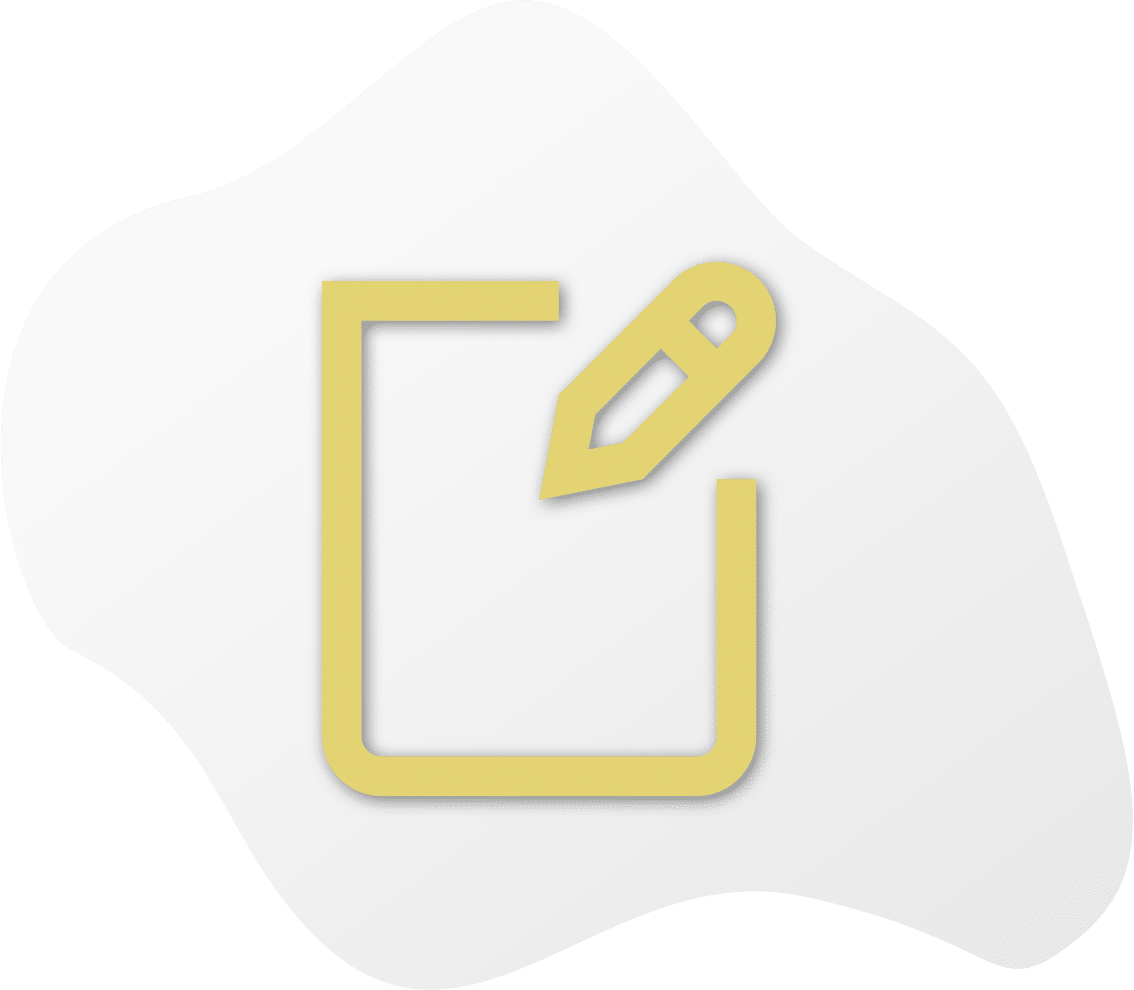 An agency agreement is more or less an agreement in which two parties sign a contract that binds them both legally and financially. It's a relationship that involves one party to agree with another party in terms of how the relationship will be conducted moving forward. The two parties in this agreement are typically the "principal" and the "agent".
This relationship, aside from menial contract, is a relationship based on trust. This would make it a fiduciary relationship, meaning that the agent to the principal can (and must) act on good faith in accordance with the principal's best interest.
An agency agreement, or, an agency in contract act is used across multiple types of business. Those businesses would include talent agencies, marketing agencies, accounting agencies, real estate companies, and so on. They protect both parties by giving certain permissions and establishing a mutually beneficial (and hopefully ongoing) business relationship.
We've got the perfect agency agreement PDFs and agency agreement samples for you to try out. In fact, we've got something for everyone, including a marketing agreement Doc, a contract of agency PDF, a commission sales agent agreement template, and more.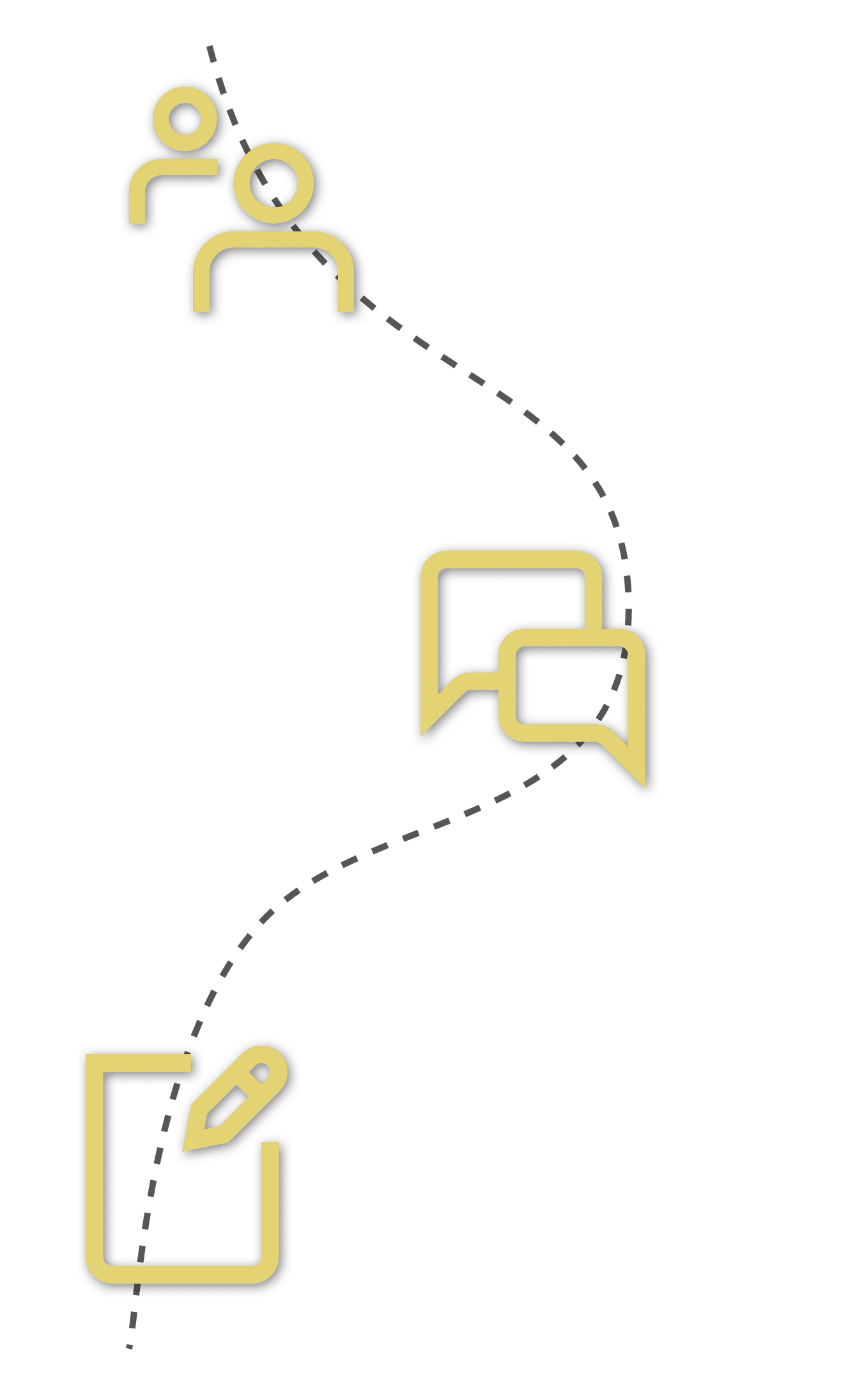 Types of Agency Relationships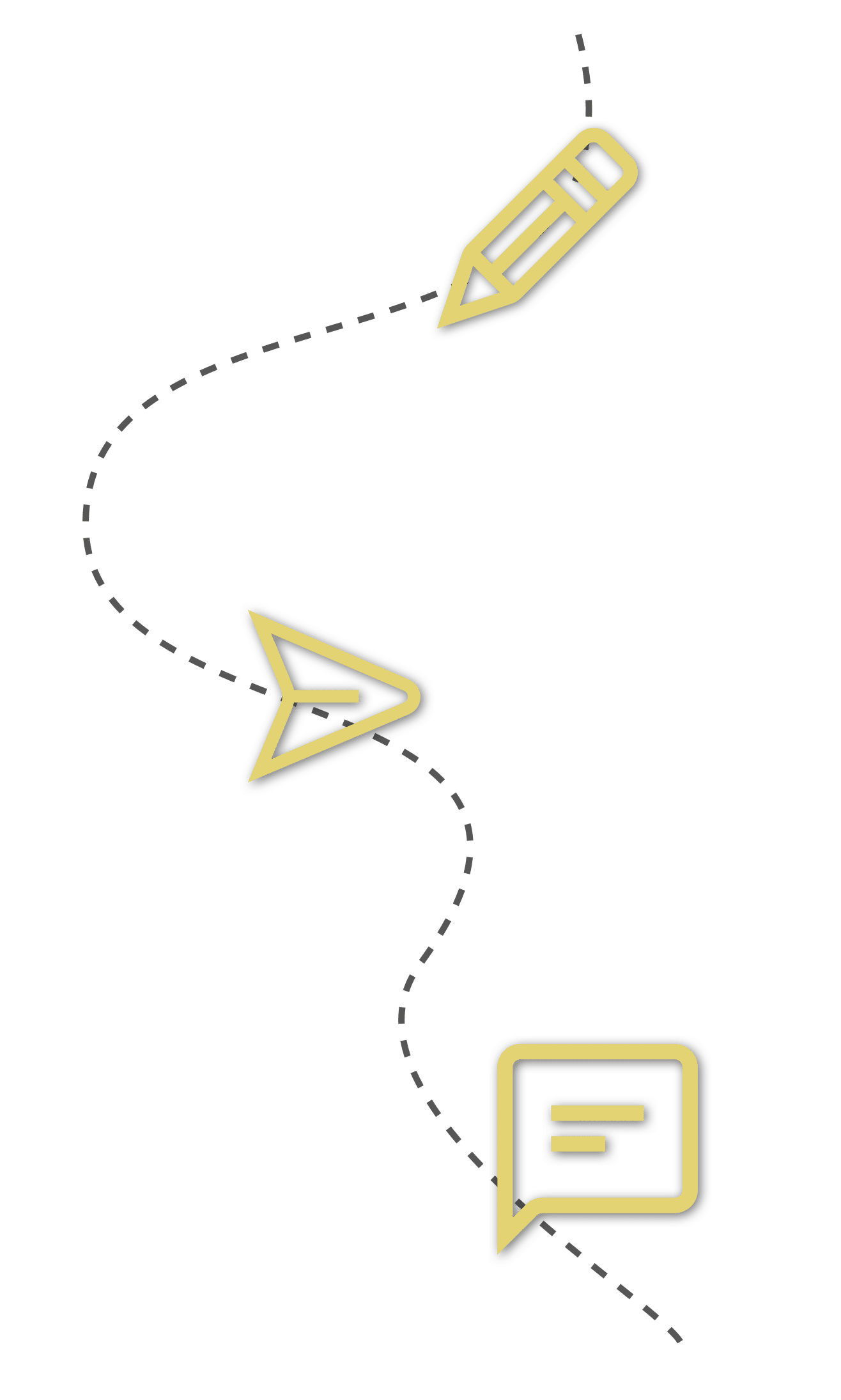 The types of agency relationships involve the principal and agent as mentioned above as well as a third party on other occasions. Their relationships are as follows:
The Principal: is the person who acts on their agent's behalf and is subject to the control of an agent's actions. For example, your boss at work could be considered the principle in this situation.
The Agent: is the person who agrees to act on behalf of and instead of his or her principal, and is subject to the principal's control. An example of this would be an insurance agent. In the business relationship between the two requires one to be the employer and the other the employee.
The Fiduciary: is the person who undertakes action on behalf of and primarily for the benefits of another. For example, the trustee of a trust.
These relationships make for dozens of types of listing agreements, but the main types of agency agreements include the seller's agent, the buyer's agent, a subagent, the disclosed dual agent, the designated agent, and a non-agency relationship. All types of listing agreements, however, come down to one thing: trust.
Because of all the different types of agency agreements, it's essential to have an agency representation agreement or even a brand promotion agreement to protect the interest of both parties and ensure that a trusted relationship has been established. Having said that, it's crucial that you only work with people you can trust. Using the right type of agency agreement can help to ensure that trust.
To get you started, take a look at our marketing agency agreement template, our marketing agency contract template, and our independent insurance agent agreement template. They're fully customizable, and we have more for every type of agency out there.
Real Estate Agent Agreement
When talking about a real estate agent agreement it's important to understand the different types of real estate agents. In the world of real estate there are buyer's agents, seller's agents, dual agents, transaction coordinators, and associate brokers.
The buyer's agent helps their principal find a home and negotiate the pricing. The seller's agent represents a principal who is selling their home. The dual agent works to represent both the buyer and seller (one agent to two principals). The transaction coordinator assists the agent or broker in processing administrative items for said transaction and the associate brokers work under the management of real estate brokers (as in they're not independent).
All types of real estate agents depend on strong contracts, especially when it comes to an open listing agreement and a real estate agent agreement with a broker. As mentioned above, these relationships all come down to trust—and in this case, timing. It's also essential for both parties to understand important information, for example how long is a buyer's agent contract and how to get out of a buyer's agent agreement.
Proposable has the perfect real estate agency agreement PDF and more templates that can help you put together your real estate agent contract with a seller or a buyer.
Exclusive Agency Agreement
An exclusive agency agreement is the agreement on the listing between a seller and a real estate firm or independent agent which grants the selling rights of a property exclusively to the agent or real estate firm. However, even with this principal and agent agreement, the seller still maintains the right to market and sell their property to a potential buyer without having to pay the agent or firm a commission. This is not to be confused with a non-exclusive listing agreement which allows other parties the rights to sell the principal's property.
This is because an exclusive agency agreement differs from what is called the exclusive right of sale. Under the exclusive right of sale, there's a formal agreement between the agent and principal that in a specific amount of time, the agent has exclusive listing and selling rights. This is precisely why the right type of forms and contracts are essential to an agent and principal's business arrangement, because it could mean the difference between a commission and nothing at all.
We offer an exclusive agency agreement sample. And exclusive agency listing agreement form, and exclusive agent agreement template as well as a marketing services agreement Doc for you to get started on your exclusive buyer agreement (or even your non-exclusive listing agreement).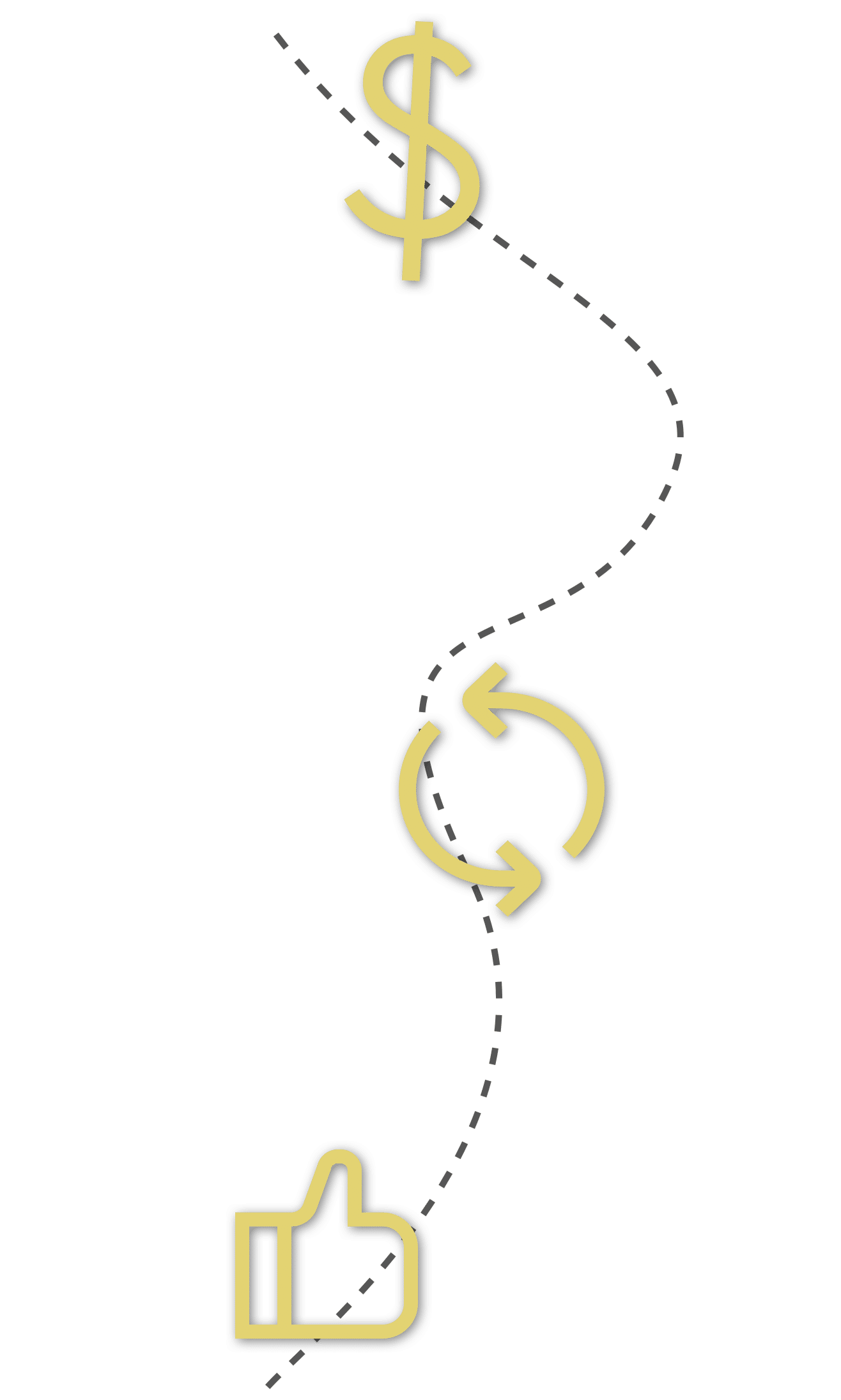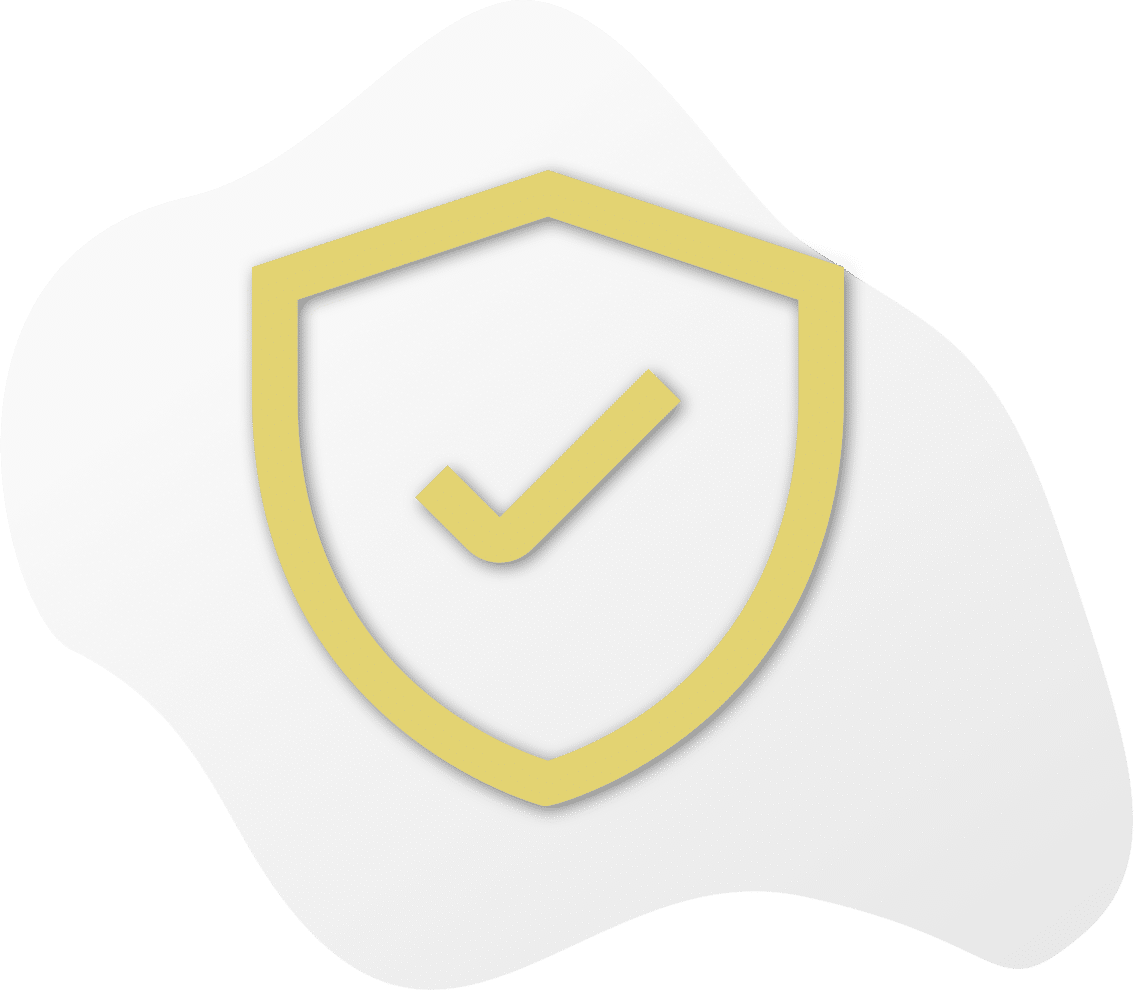 A service agreement is something that's used for businesses involved in trading and commercial arrangements and relationships. A service agency agreement maintains that the relationship between the agent and principal is honored by the agent's provision of services to the organization of promise. In other words, the types of businesses that utilize service agreements can be commercial businesses that involve a supply chain down to a contractor offering their digital market services, and so on.
More often than not, these types of business relationships have an expiration date, of course, with the possibility of new projects and new contracts. During the time of services and provisions, however, it's important that the two parties communicate their expectations. This is where, for example, a digital marketing services agreement would come into play. It would outline the potential project within a timeline for an agreed upon payment.
You can check out the service agency agreement template. We also offer a simple marketing contract PDF for you to send to your potential clients.
Edit & deliver this template.