Subcontractor Agreement Template
When you're working with subcontractors, you want to make sure that you are legally protected and that expectations are properly set. We've taken the guesswork out of creating strong contracts with our free and fillable subcontractor agreement template. Deliver this agreement and get it signed in minutes with built-in eSignatures.
Best proposal software ever! 
I've tried soooo many proposal softwares and I'll never try another one after Proposable. It's so easy to use and it looks good, which all the others don't.
Smart, reliable, and constantly improving.
Proposable just works. I can make visually interesting sales presentations, dynamically insert content, and execute agreements. Proposable powers our entire sales process.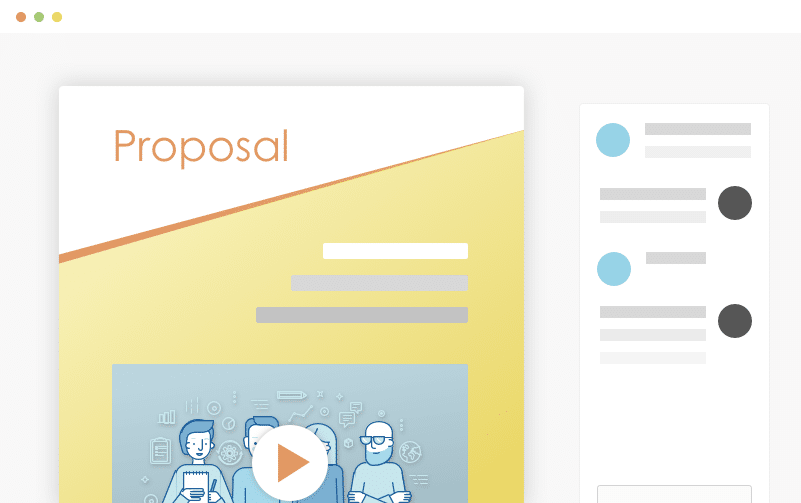 Wow Your Customers
Blow your clients away with a beautiful proposal that stands out above the rest. Add video and rich-media directly into your proposal pages for a more immersive sales presentation that's sure to make an impact.
Set Your Prices
Quickly build quotes, bids, and estimates with our flexible estimate block. With optional line-items, optional quantities, taxes, discounts and more, you can quickly represent your products and services in a polished and readable format. Organize all your products and services in the Pricing Catalog for instant recall.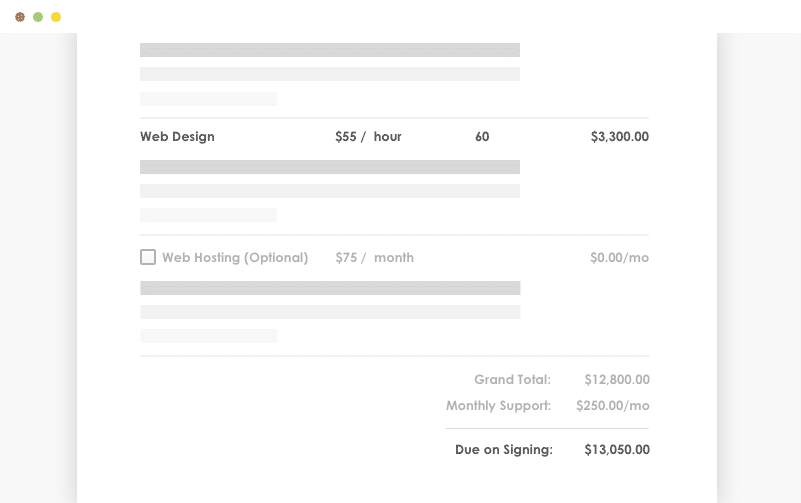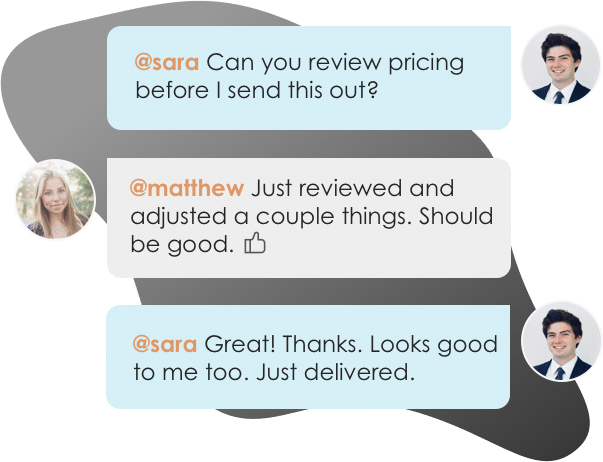 Work With Teammates
Easily collaborate with teammates on proposals. Mention team members to bring them into a proposal, or re-assign ownership when you need to handoff the proposal to another teammate.
Get It Signed
Close the deal faster with integrated e-Signatures. Place signatures, initials, and text field elements throughout your proposal wherever you need prospects to take action and your prospect is guided through a quick acceptance workflow to complete their acceptance. Counter-signing support is also included.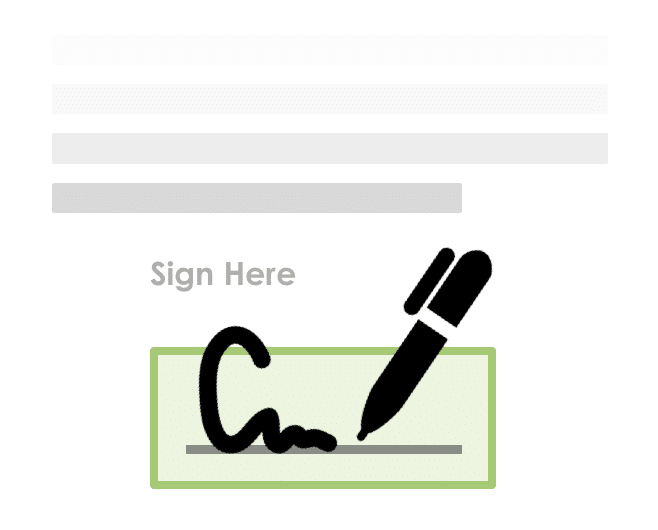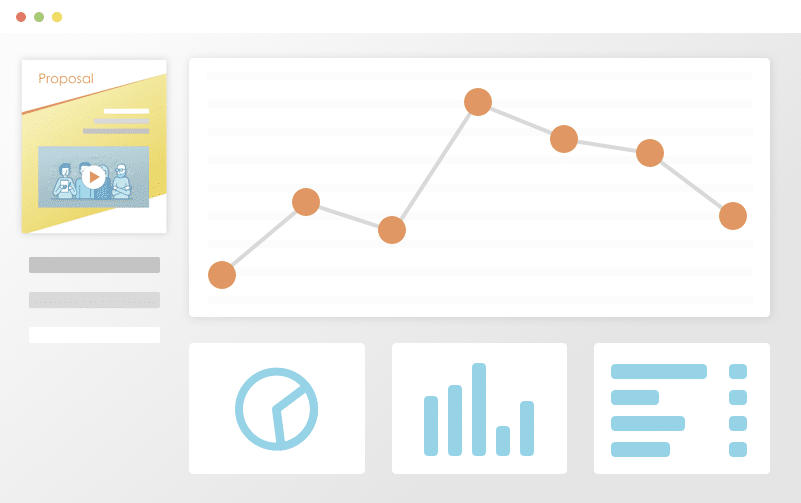 Track Everything
Ever wonder what happens to your proposal after you hit "send"? See detailed analytics and measure how each recipient is interacting with your sales material. Turn on real-time text or email notifications for proposal views and other key events.
Get Your Time Back
Save time and headaches by skipping the painful copy/paste and find & replace on all new proposals for your prospects and customers. Simplify your new proposal workflow to just a few clicks and go from spending hours on customizing new proposals to just minutes.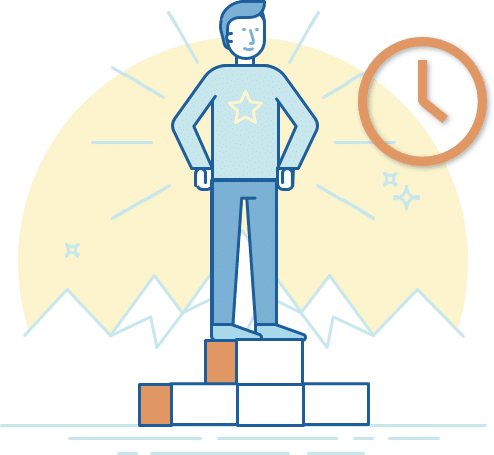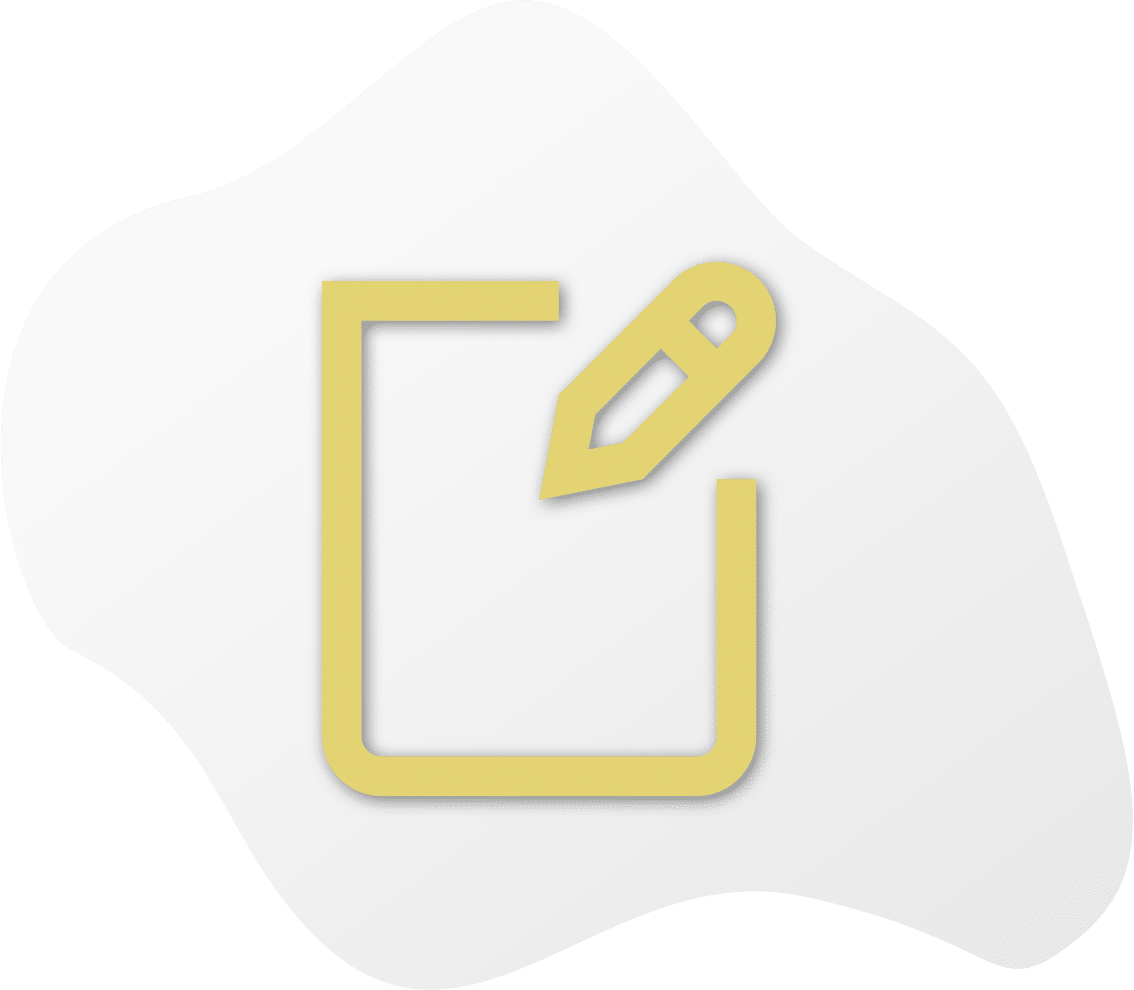 A contractor is an individual or company that looks to complete business by obtaining contracts and carrying them out. A subcontractor is a type of contractor.
Subcontractors work on a contractual business, proving a specific set of skills that they perform for clients or customers. The main difference between contractors and subcontractors is that a subcontractor creates agreements with the contractor rather than the customer.
A company may pay an independent subcontractor and an employee for similar work. But, there are notable legal differences between the two.
For the employee, the business withholds income tax, social security, and Medicare from wages paid. For the independent subcontractor, the business does not withhold taxes.
Employment and labor laws also don't apply to independent subcontractors. To decide whether an individual is an employee or an independent subcontractor, the business weighs factors to determine the degree of control it has in the relationship.
Subcontractors are used by contractors for help on large or specialized projects. This is often when they need extra expertise, or if they don't have enough help onboard already. In these circumstances, hiring an expert for a short-term project can be helpful for cost, quality, and efficiency.
When this kind of arrangement is made, a subcontractor agreement is created. This is a contract between contractors or project managers and subcontractors. This agreement confirms any agreement between the two parties and promises work.
Subcontractors should read the subcontractor service agreement and confirm specifics to protect themselves from unfair risk.
There are several types of subcontractor agreements. These include a government subcontractor agreement template, a marketing subcontractor agreement, and a 1099 subcontractor form.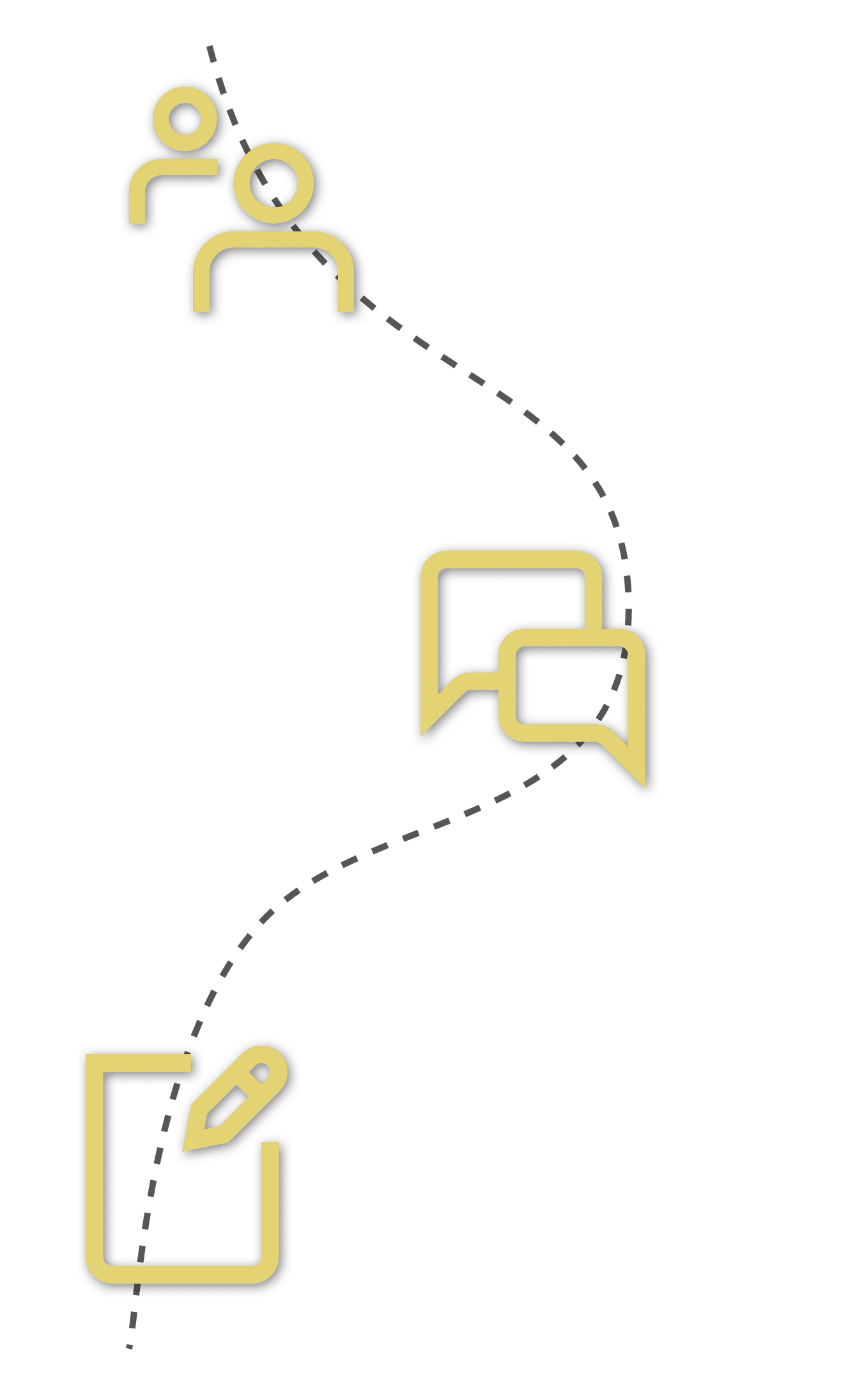 Independent Contractor Agreement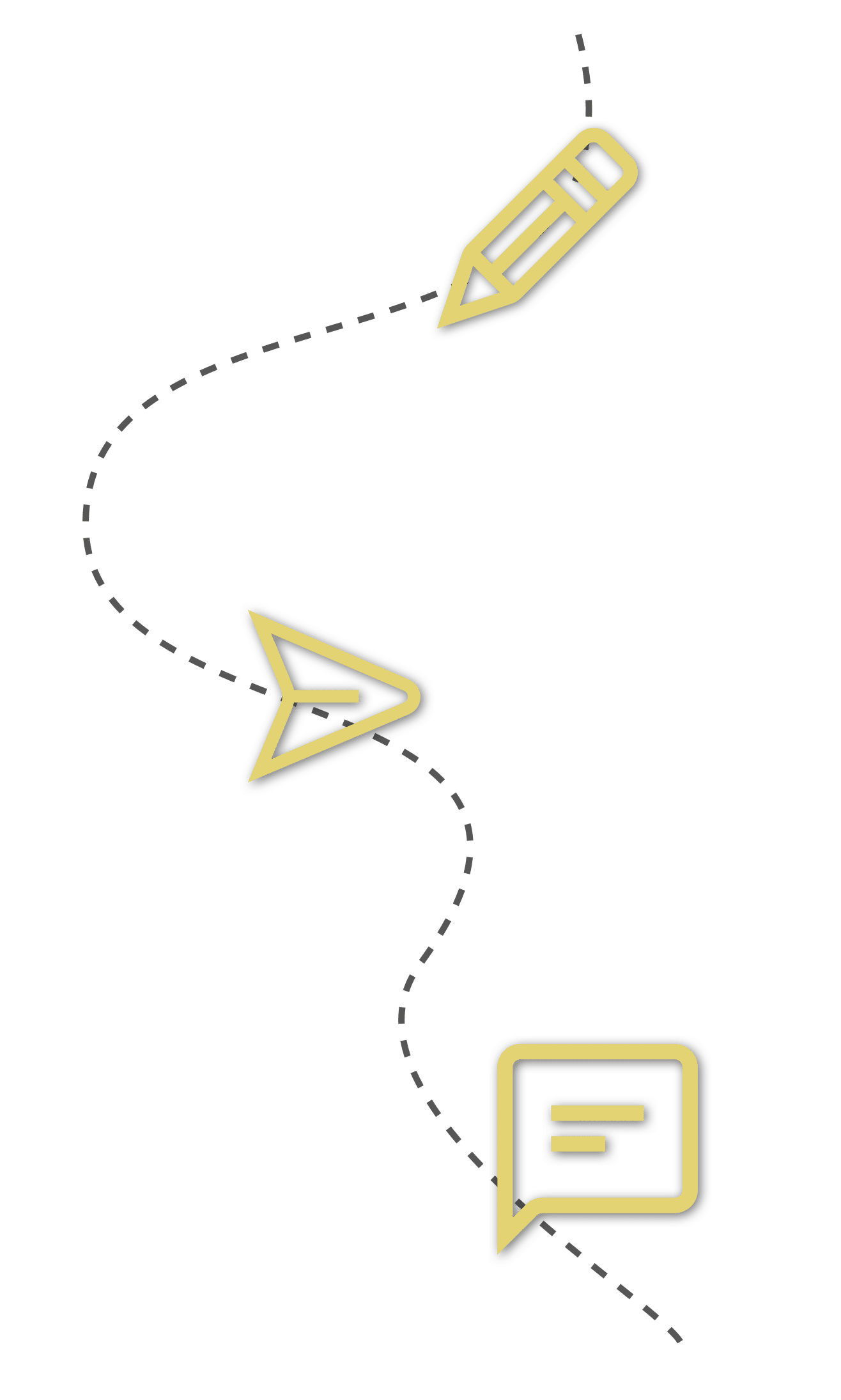 An independent contractor is an individual or entity contracted to undertake work for – or provide services to – another entity as a non-employee. As a result, independent contractors do not have their taxes paid for by hiring companies. Instead, they must pay their social security and Medicare taxes.
Another name for an independent contractor is a freelancer.
The independent contractor category includes doctors, dentists, veterinarians, lawyers, and various other professionals who offer independent services. But, the classification also includes contractors, subcontractors, freelance writers, software designers, actors, dancers, musicians, and many other individuals who offer their services to the public.
When it comes to legalities, it isn't always clear who's responsible, say when an independent contractor is injured, for example. If you're considering hiring an independent contractor, you should be aware of what could cause you to be liable for them. This is so you can lessen your legal risk.
Independent contractors need to have the right qualifications and insurances for work. You must also inform them of any possible hazards or dangers in the area that they'll be working in. That's where a prime subcontractor agreement comes in useful again, to prove that these requirements have been made.
Failure to make these moves could result in you becoming legally liable should the independent contractor develop any injuries during their time working with you.
Remember, independent contractors aren't covered by most employment-related laws. Employees, on the other hand, are.
That means you don't need to cover minimum wage payments, holiday leave, and entitlements. But it's important to note that if brought to court, the real nature of the working relationship will be analyzed and not just the legal labels.
So, even if you think you've hired an independent contractor, you may be treating them as you would an employee. So, make sure you're aware if you are as your responsibilities could change.
To make sure both parties are aware of the working relationship, complete an independent contractor agreement form. If the subcontractor has been hired to complete a job valued over $600, this is otherwise known as a 1099 subcontractor agreement form, a 1099 form 2020, or a 1099 form.
Construction Subcontractor Contract 
Contractors and subcontractors that work in the sector of construction have a few important differences between the roles.
A contractor in construction is an individual or company that conducts business by finding contracts and carrying them out. Being a construction contractor is like being a business owner. You lead deals, work for yourself, and have a customer base for yourself.
A subcontractor in construction is a type of contractor. Subcontractors work on a contractual basis, and they provide a set of skills for customers.
As mentioned earlier, subcontractors form agreements with contractors, and not with clients. A contractor will be legally liable for a subcontractor.
Becoming a licensed contractor requires a few steps. Firstly, you'll need to have ample experience in the area of construction. You'll also need to obtain a license and a voluntary certification to become an official contractor.
While working as a contractor and being able to call the shots and make the rules sound great, there are benefits to becoming a subcontractor instead. Firstly, subcontractors have more freedom. As they aren't employees, they can be flexible in their shifts and can pick up work as and when they please.
To make sure both parties are happy, a construction subcontractor agreement should be used. There are different agreement forms available depending on the nature of the job. These can include a janitorial subcontractor agreement form, a residential construction subcontractor agreement, a roofing subcontractor agreement, and a labour only subcontractor agreement template.
These templates are often saved as a construction subcontractor agreement PDF or a construction subcontractor agreement word document.
If you're looking to confirm a construction deal, use our Construction Contract Template to help you build your agreement.
Free Standard Form of Agreement Between Contractor and Subcontractor
Agreements can be tedious and long-winding to write, but in 2020 there's no need to start from scratch when crafting a suitable agreement. There's plenty of helpful online resources and pre-written templates to help get you going.
All you need to do is download the most suitable template and tweak it to suit your circumstances.
If you're a subcontractor or you're thinking of hiring a subcontractor, we suggest using our free and fillable Subcontractor Contract. We've already included all the required legal language to cover you in the slim chance you may have to head to court if there's a conflict of interest.
When you're filling in your subcontractor agreement, make sure it's clear and concise so that both parties are on the same page about the job. The form should also offer simple and enforceable measures that can be taken in case there's a breach of the contract.
Wherever you're based in the world, our free and fillable templates can help you. For example, we have a free subcontractor agreement template word South Africa, a free subcontractor agreement Texas, and a free subcontractor agreement Canada.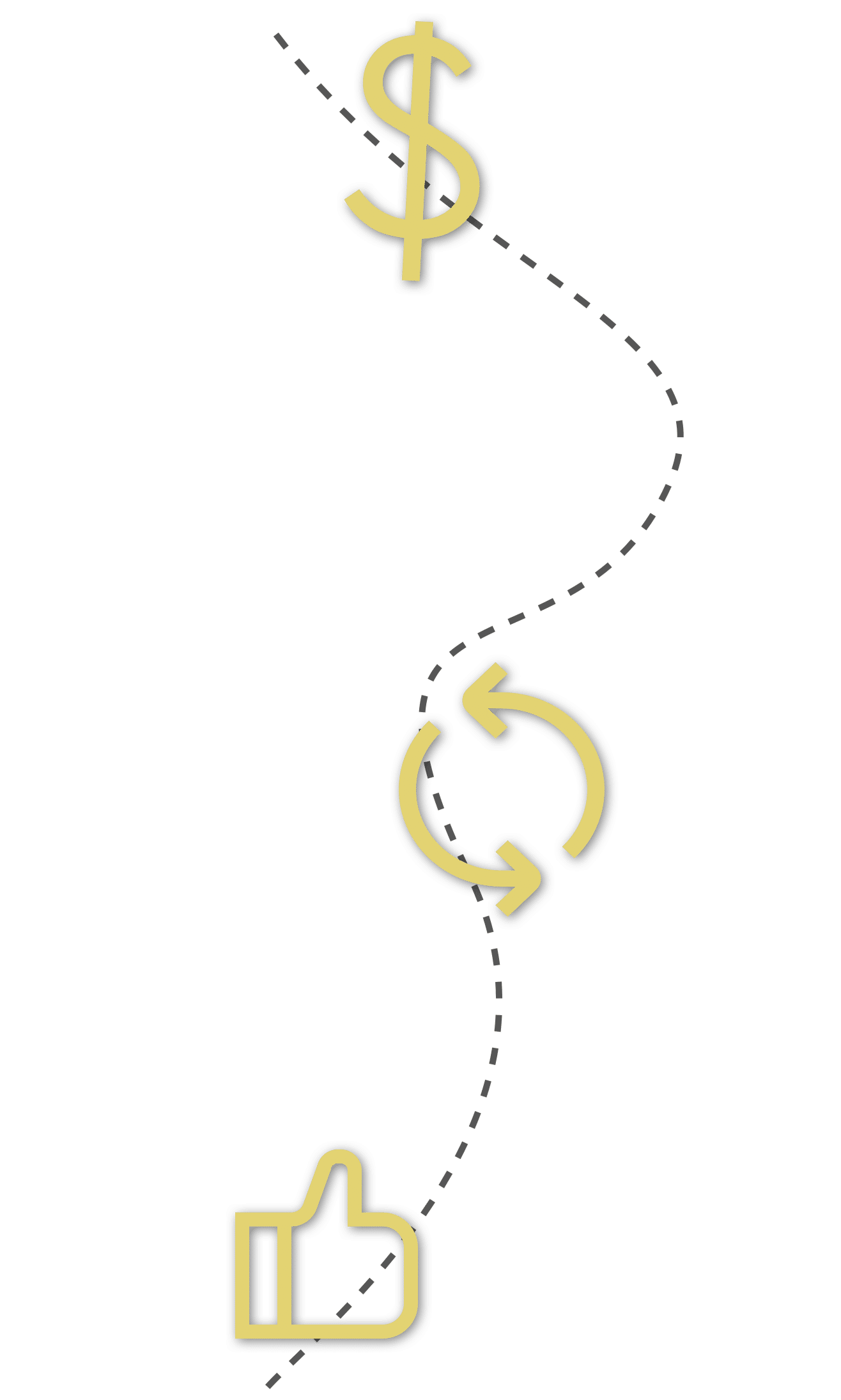 Edit & deliver this template.