Construction Contract Template
If you're looking to solidify a construction deal, you'll need a contract that both you and your contractor can agree to. Use our free, fillable construction contract template to kickstart your project. Customize, deliver, and have both parties sign with built-in eSignatures.
Best proposal software ever! 
I've tried soooo many proposal softwares and I'll never try another one after Proposable. It's so easy to use and it looks good, which all the others don't.
Smart, reliable, and constantly improving.
Proposable just works. I can make visually interesting sales presentations, dynamically insert content, and execute agreements. Proposable powers our entire sales process.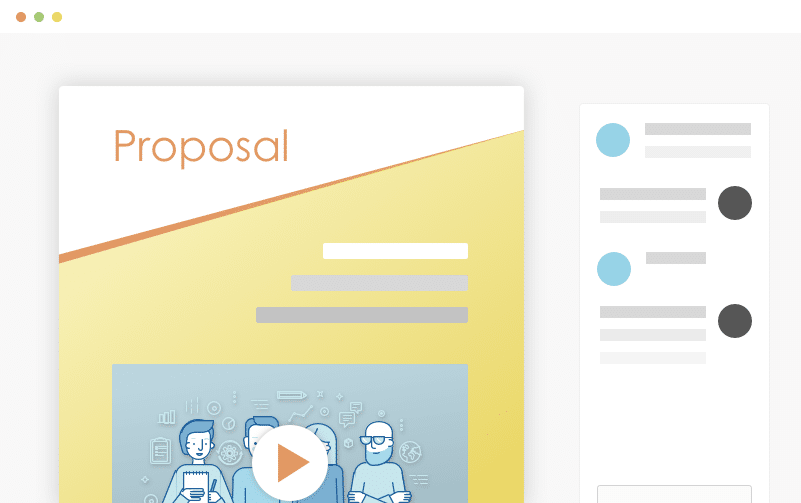 Wow Your Customers
Blow your clients away with a beautiful proposal that stands out above the rest. Add video and rich-media directly into your proposal pages for a more immersive sales presentation that's sure to make an impact.
Set Your Prices
Quickly build quotes, bids, and estimates with our flexible estimate block. With optional line-items, optional quantities, taxes, discounts and more, you can quickly represent your products and services in a polished and readable format. Organize all your products and services in the Pricing Catalog for instant recall.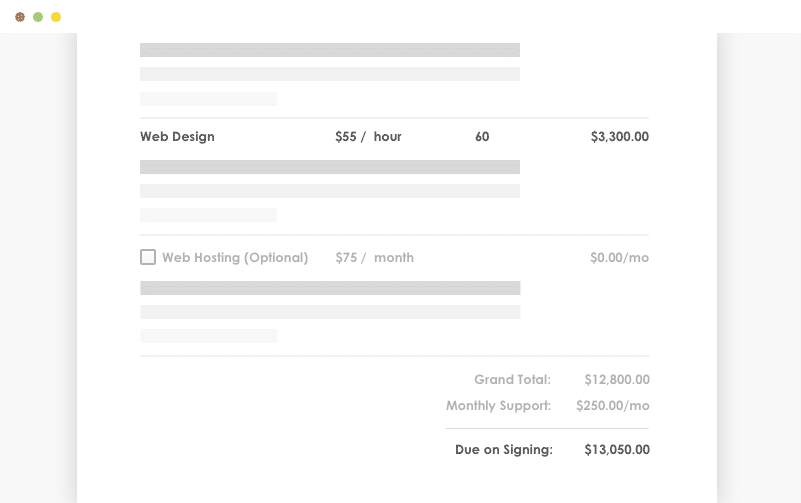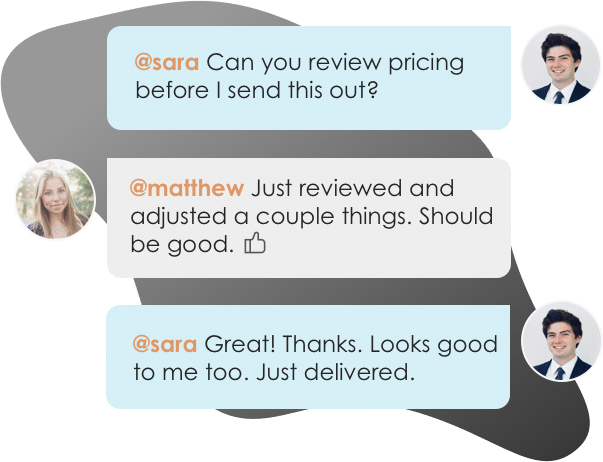 Work With Teammates
Easily collaborate with teammates on proposals. Mention team members to bring them into a proposal, or re-assign ownership when you need to handoff the proposal to another teammate.
Get It Signed
Close the deal faster with integrated e-Signatures. Place signatures, initials, and text field elements throughout your proposal wherever you need prospects to take action and your prospect is guided through a quick acceptance workflow to complete their acceptance. Counter-signing support is also included.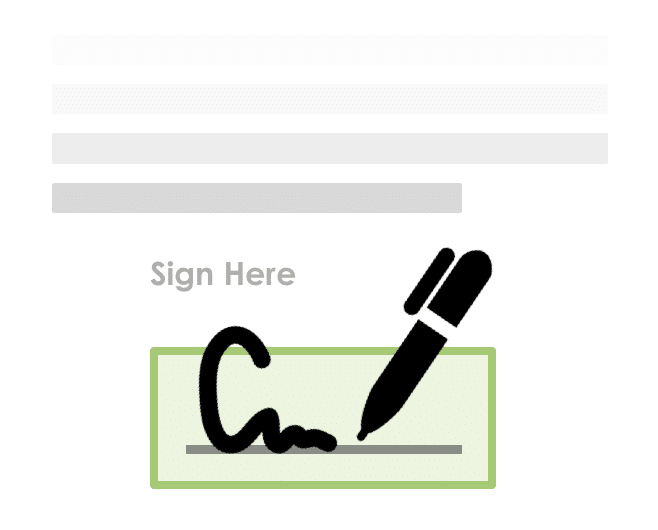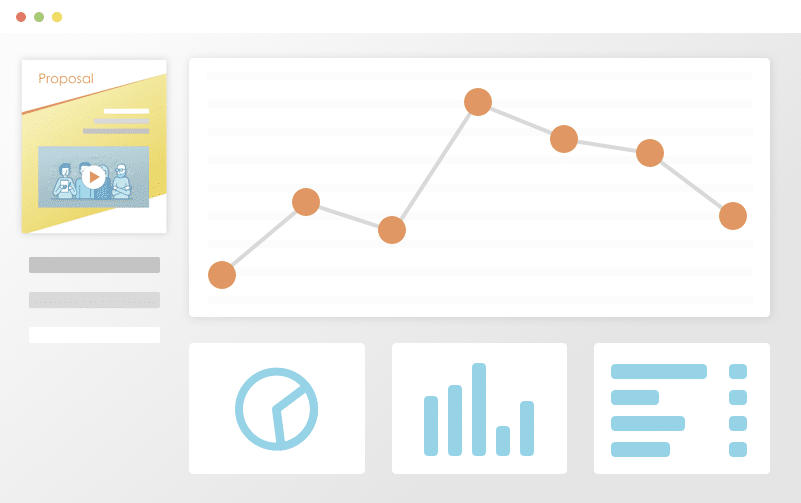 Track Everything
Ever wonder what happens to your proposal after you hit "send"? See detailed analytics and measure how each recipient is interacting with your sales material. Turn on real-time text or email notifications for proposal views and other key events.
Get Your Time Back
Save time and headaches by skipping the painful copy/paste and find & replace on all new proposals for your prospects and customers. Simplify your new proposal workflow to just a few clicks and go from spending hours on customizing new proposals to just minutes.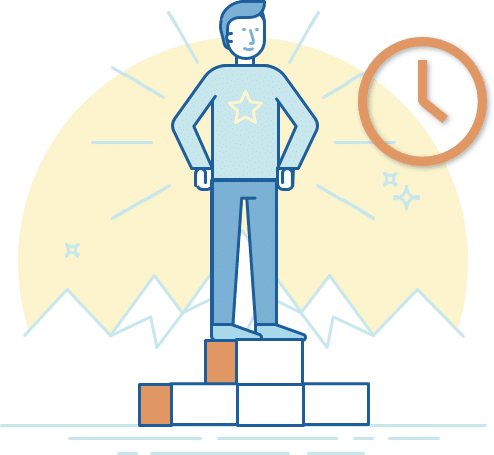 Edit & Deliver This Template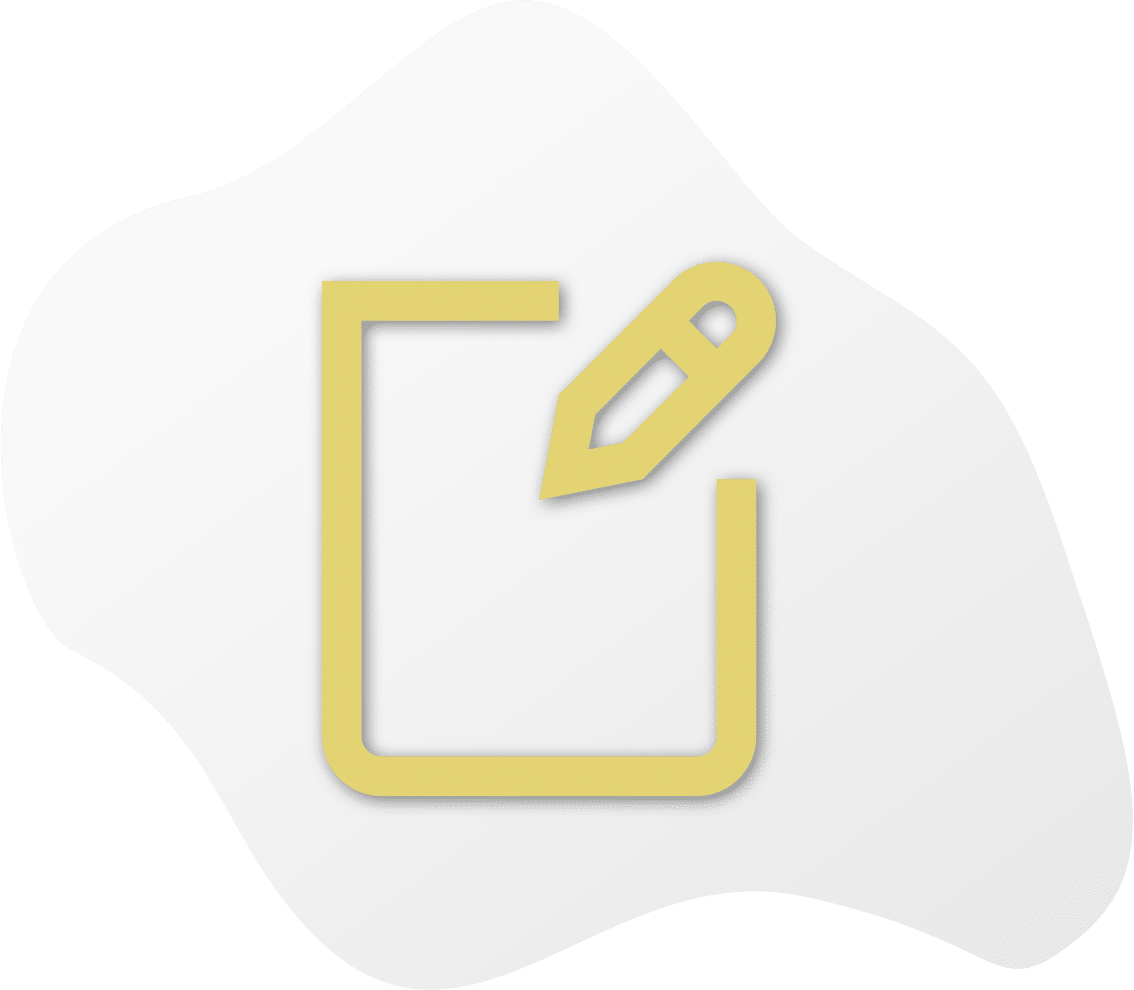 Construction work is complicated. Not only is it a breeding ground site for safety and health hazards, modern technology and materials are shaping how we physically build features and deliver services to customers. From logistics to regulations, the demands of this industry can delay projects longer than intended or give rise to much-needed safety improvements as a whole.
It is for these reasons that having a reliable building contract template to govern critical relationships is vital to your company's success.
 They are even more essential when working with new clients. A contract template PDF sets the tone and stage for how your new customers can expect to work with you. While there are several resources that can help you build a scalable, free construction contract template Word or free construction contract template Excel, make sure that the construction contract template doc you select includes:
A comprehensive scope description of the project

The price you are charging for materials and services

How you expect to be paid and at what intervals

A construction calendar or schedule

The terms and conditions of responsibilities
It is also helpful to select a construction contract template Google docs, for instance, that makes sense for the pricing structure you use. As an example, for fixed-price jobs, be sure that you snag a fixed-price construction contract template that accounts for the needs of your terms and conditions in this regard.
Having a general construction contract template is also a good idea. However, it can also come in many different types and formats. Selecting the right one not only depends on the terms and conditions, but it also depends on the kind of relationship you want to facilitate.
In the next section, the Proposable team is going to outline what a few of those are, what they should include, and some resources available for a new construction job.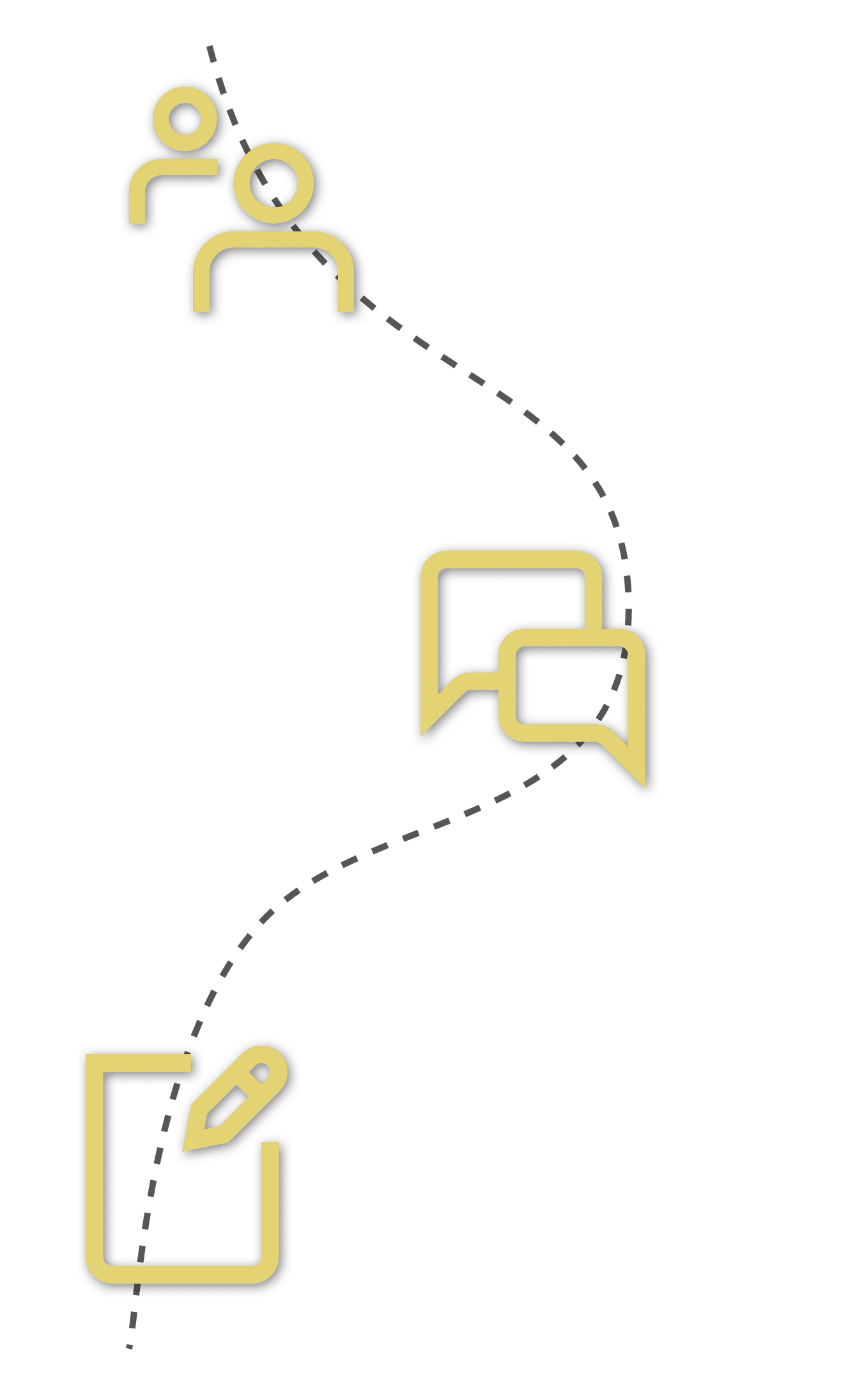 New Construction Contract Checklist
There are several resources available to construction companies that want to take on new construction projects. However, it is definitely challenging to keep track of all the elements of a budding relationship to manage. That is why using a new construction contract checklist can solve your business management woes.
And not every construction company can afford to pay a construction law attorney to build out a contract every time they need one. While lawyers certainly have their place in the legal world, you may find it more cost-effective and efficient to build out a basic contract agreement for construction work to help you get started.
There are multiple forms of free printable contracts for contractors that you will need to have in place, which is why you should have a few free construction forms on hand. At a minimum, your commercial or house construction contract agreement suite should account for contingencies, conflicts, payment terms, the scope of work, and what to do should a dispute arise.
If you need specific advice or insight related to creating a concrete contract template or a labor contract agreement for construction of house, you may want to consider the following resources to help you elevate your contract game:
You will likely discover that these sites advise you to use state-specific construction contracts. For example, construction companies in New Jersey should use an NJ construction contract template alongside an NJ home improvement contract sample for a better result.
While we are on the topic of state-specific contracts, allow us to shift focus on the Oregon construction community and what makes doing business in this state so unique.
Oregon Construction Contract Template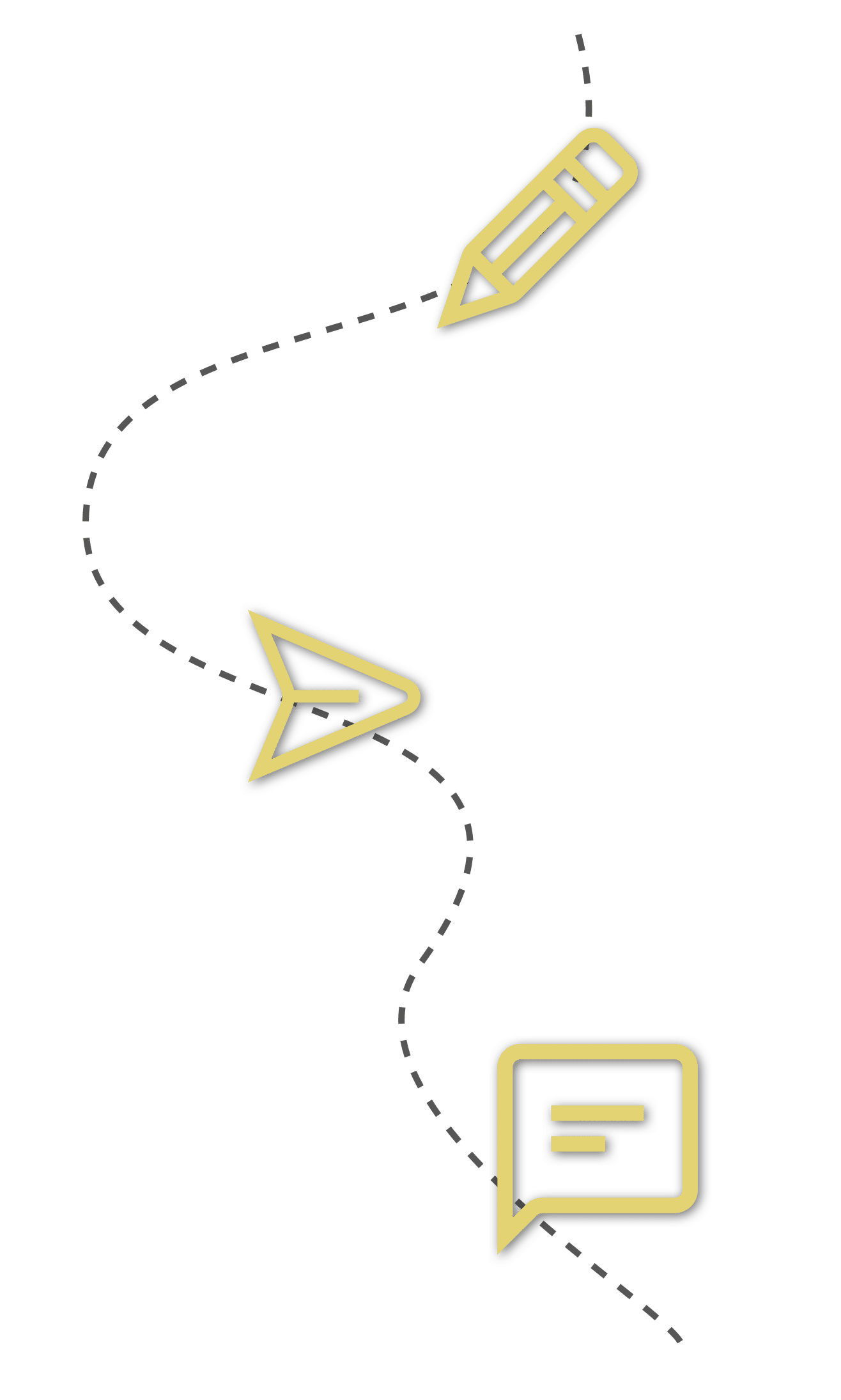 Before you can begin thinking about drafting an Oregon construction contract template in the Beaver State, you must ensure that your construction business is compliant with the Oregon Construction Contractors Board (CCB). Chiefly, you will need to seek out a specific form of licensing and education provided through the same governing body.
Compliance measures further require you to obtain the proper Oregon CCB forms to register for conducting business in the state or across state lines using a Washington state construction contract template. You will need to meet the following subcontractor agreement Oregon requirements to receive authorization to operate as a construction company:
While the preceding itemized list is not exhaustive, there may be other fees and requirements involved, especially in the area of obtaining a CCB surety bond. In case you need a refresher, surety bonds are the guarantees that you can finance the project in case something goes awry.
But what happens if your Oregon client does not pay? Putting together Oregon construction lien notices in case of this occurrence is a critical second step in creating your Oregon construction contract template. There are several resources available, like Proposable, that give you a chance to build an agreement from the ground up using Oregon state construction lien notice forms.
Residential Construction Contract
If your construction company regularly works on residential homes, you will benefit from using a residential construction contract. The reason we advocate that you use a job-specific residential construction contract PDF is simply that the rules are different from commercial construction.
Contractors must use a residential construction contract template that can address the differences in plumbing and electrical systems, as an example. The process is also a little bit different for residential construction work as well, whether it is a new build or a project that facilitates the need for a residential remodeling contract, make sure that you incorporate the building process into your ideas as well.
A typical schedule and methodology for building a new home include:
   

Planning for and preparing the home's foundation

   

Rough framing

   

Finish framing, HVAC, and electricity

   

Install insulation

   

Finish drywall and exterior

   

Complete interior trim and walkways

   

Add flooring, countertops, and grading

   

Install bathroom and kitchen fixtures

   

Add all finishing touches

Walkthrough the new build with the site builder
 There are several moving parts to building or remodeling a new home. Having the proper residential construction contract documents in place is critical to your success, safety, and legal protections.
Simple Construction Contract Template
Not every construction contractor has the knowledge, experience, or ability to generate a standard construction contract that is specific to the job or relevant relationship. However, using a blank construction contract, at a minimum, is better than not using a simple construction contract PDF at all. Plus, it is going to protect you from common issues that all construction job sites experience.
A simple construction contract template free document must specify how new construction, renovations, remodels, and alterations should go from a business, compliance, and customer service perspective. Your simple construction contract template should include the following elements:
Names and contact info of individuals involved

Your license number

The address of the worksite

A description of the work you are completing

The price of your contract and how you expect to be paid

The cost of labor and materials

The schedule of construction phases

Proof of your relevant licenses and permits

Subcontracts and subcontractors that will be involved

What happens if unforeseen problems arise

How to approach canceling the contract if needed
Obviously, you can get as detailed as you feel necessary to protect your rights and interests while staying under federal and state statutes, building codes, laws, and requirements. However, it is easy for the process to escape you, which can result in your simple construction contract template becoming very complicated.
Simple, everyday language contracts are often the way to go when it comes to governing any type of business. It gives your customers, vendors, developers, and subcontractors a substantive, easy-to-understand document that they can reference should questions arise down the road.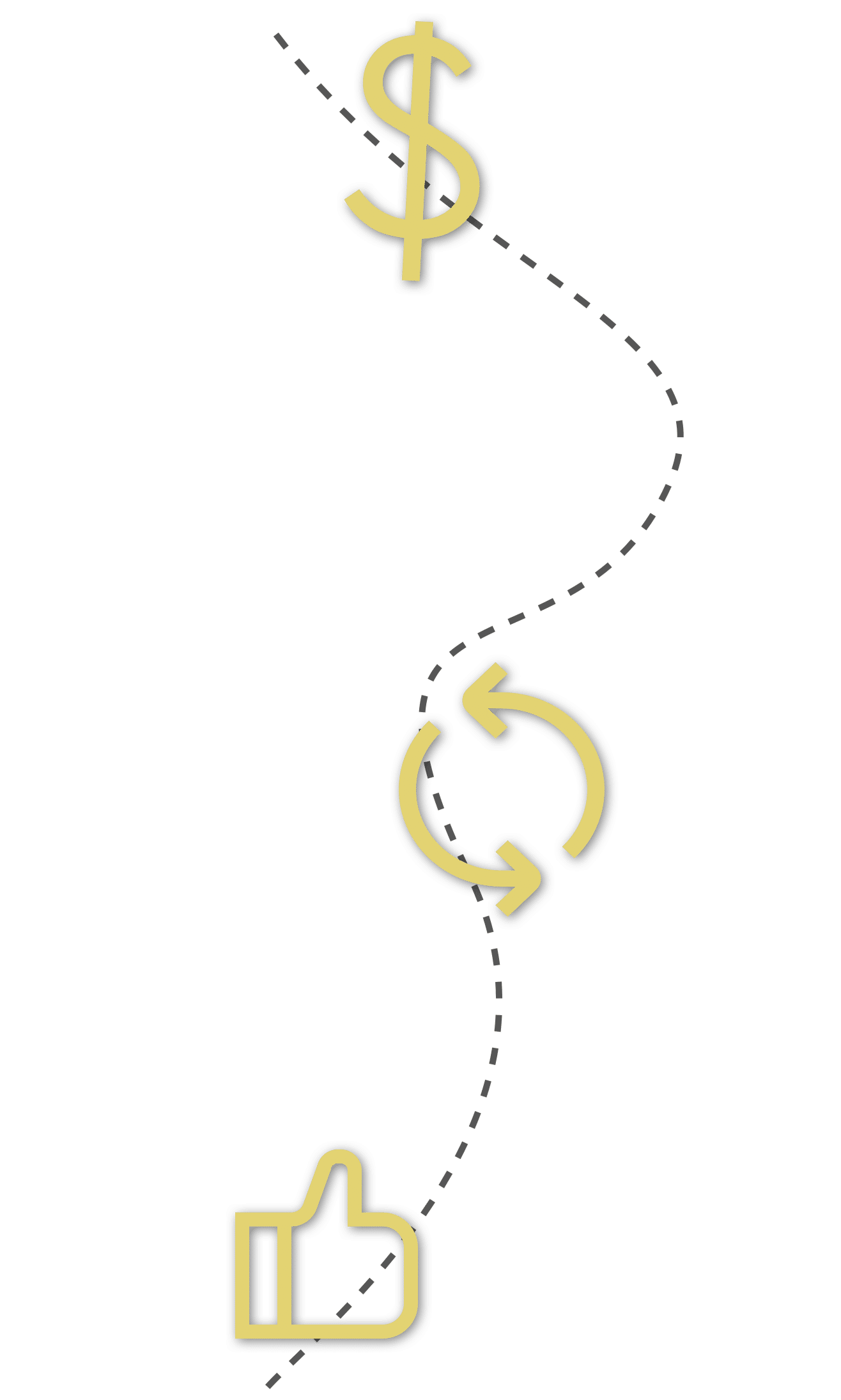 Edit & deliver this template.