HVAC Maintenance Contract Template
If you're in the HVAC business, chances are you will run into a situation where you need a maintenance contract. We've made it easy to start creating your own maintenance contracts immediately with our free and fillable HVAC maintenance contract template. This template gives you a simple framework for creating, delivering, and getting contracts signed quickly. Customize and deliver in minutes, then get it signed with built-in eSignature.
Best proposal software ever! 
I've tried soooo many proposal softwares and I'll never try another one after Proposable. It's so easy to use and it looks good, which all the others don't.
Smart, reliable, and constantly improving.
Proposable just works. I can make visually interesting sales presentations, dynamically insert content, and execute agreements. Proposable powers our entire sales process.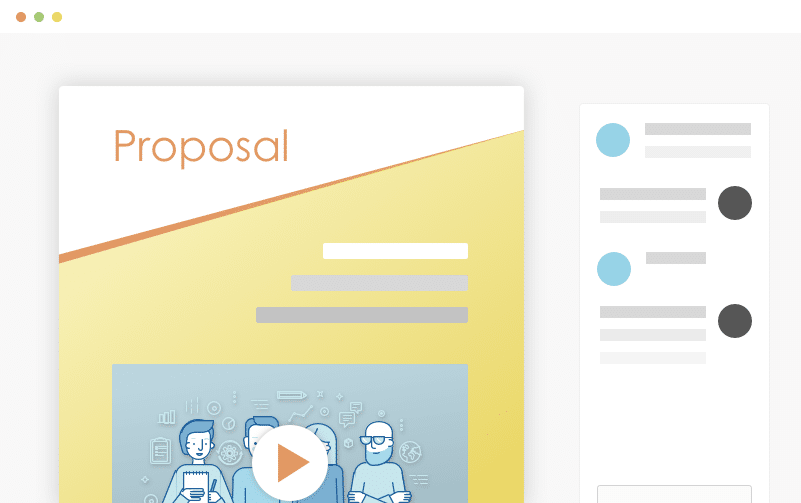 Wow Your Customers
Blow your clients away with a beautiful proposal that stands out above the rest. Add video and rich-media directly into your proposal pages for a more immersive sales presentation that's sure to make an impact.
Set Your Prices
Quickly build quotes, bids, and estimates with our flexible estimate block. With optional line-items, optional quantities, taxes, discounts and more, you can quickly represent your products and services in a polished and readable format. Organize all your products and services in the Pricing Catalog for instant recall.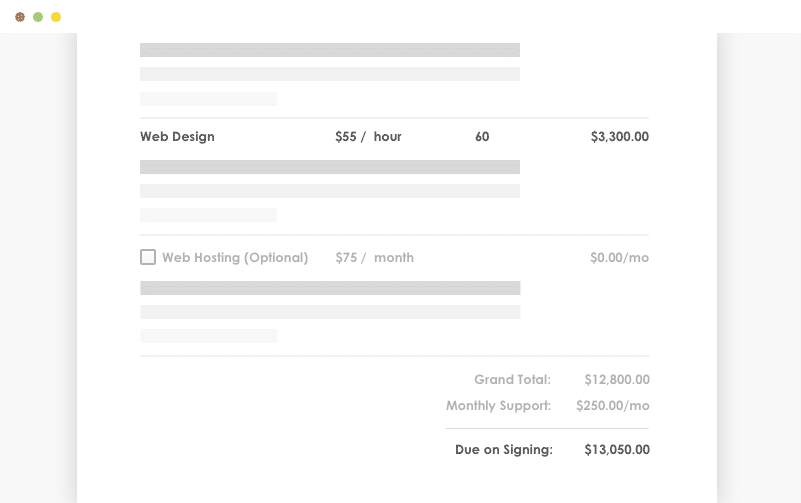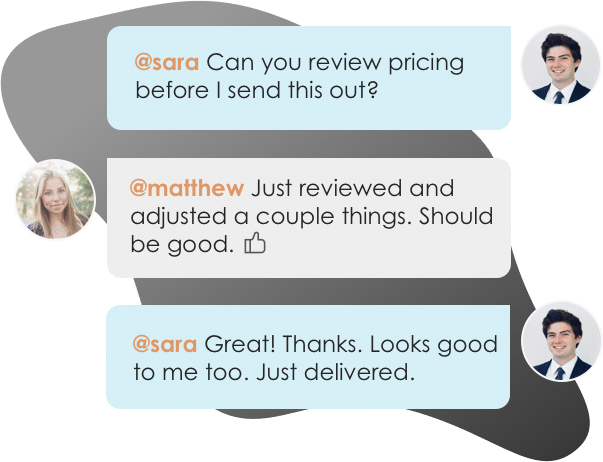 Work With Teammates
Easily collaborate with teammates on proposals. Mention team members to bring them into a proposal, or re-assign ownership when you need to handoff the proposal to another teammate.
Get It Signed
Close the deal faster with integrated e-Signatures. Place signatures, initials, and text field elements throughout your proposal wherever you need prospects to take action and your prospect is guided through a quick acceptance workflow to complete their acceptance. Counter-signing support is also included.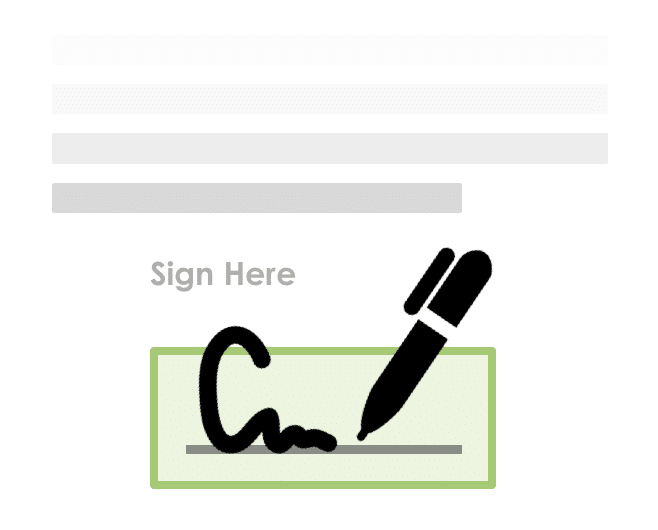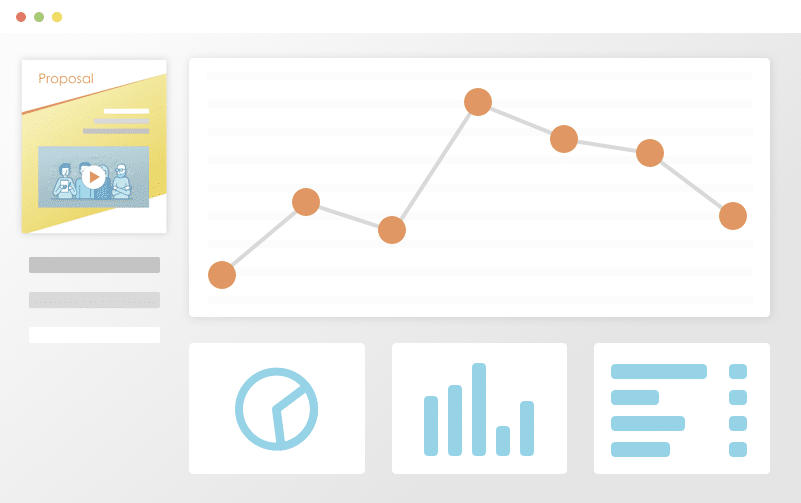 Track Everything
Ever wonder what happens to your proposal after you hit "send"? See detailed analytics and measure how each recipient is interacting with your sales material. Turn on real-time text or email notifications for proposal views and other key events.
Get Your Time Back
Save time and headaches by skipping the painful copy/paste and find & replace on all new proposals for your prospects and customers. Simplify your new proposal workflow to just a few clicks and go from spending hours on customizing new proposals to just minutes.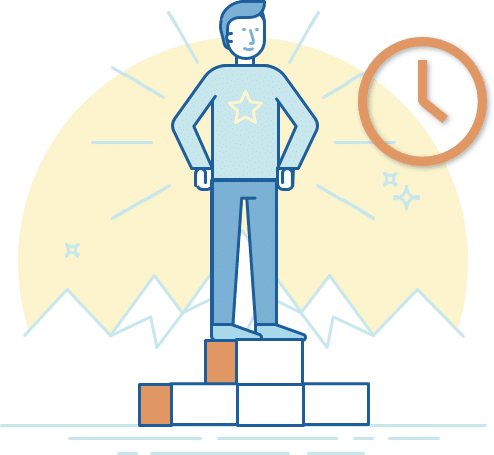 Edit & Deliver This Template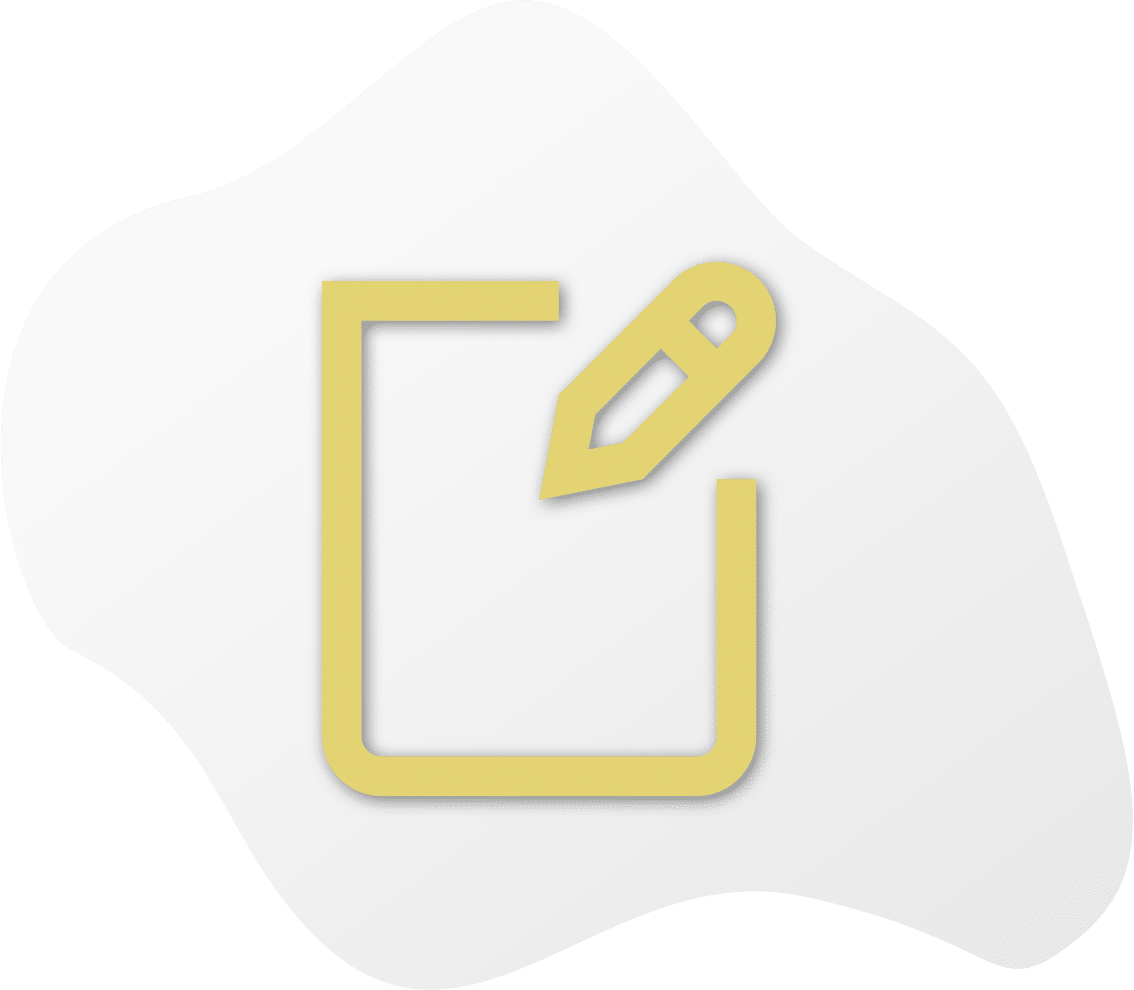 HVAC is a term that most people might be familiar with or may have a general idea of what the word refers to. Most people enter into an HVAC maintenance agreement without understanding the complete details that go into the subject matter. HVAC stands for heating, ventilation, and air conditioning. It refers to the different systems used for moving air between both areas. These systems keep you warm in the winter and nice and cool in the summer. These systems also filter the air indoors to ensure that you are healthy, and humidity levels are optimal. If you look at the HVAC maintenance contract template, you'll realize that several different responsibilities fall under the HVAC company's liability. Typically, a full-service HVAC maintenance contract will contain the installment of the service, and it'll include periodic maintenance as well. Companies will often use a commercial HVAC maintenance checklist for larger units, but you'll often see the practice used for residential units.
To get yourself started on your HVAC business, there's no shortcut to success. You're going to have to learn the ins and outs of the industry. This includes learning how to bid HVAC service contracts and investing in a high-quality workforce. To get a successful start as a company, you need to make sure that your employees are all HVAC specialists. You'll need to invest time in training employees, and improving their performance.
Additionally, it's also best to narrow down your focus to what's your expertise. If you're more of a maintenance company, stick to that for the near future. However, if you're better at sales, focus on that. Make sure that your business foundation is secure and make use of HVAC maintenance contract templates.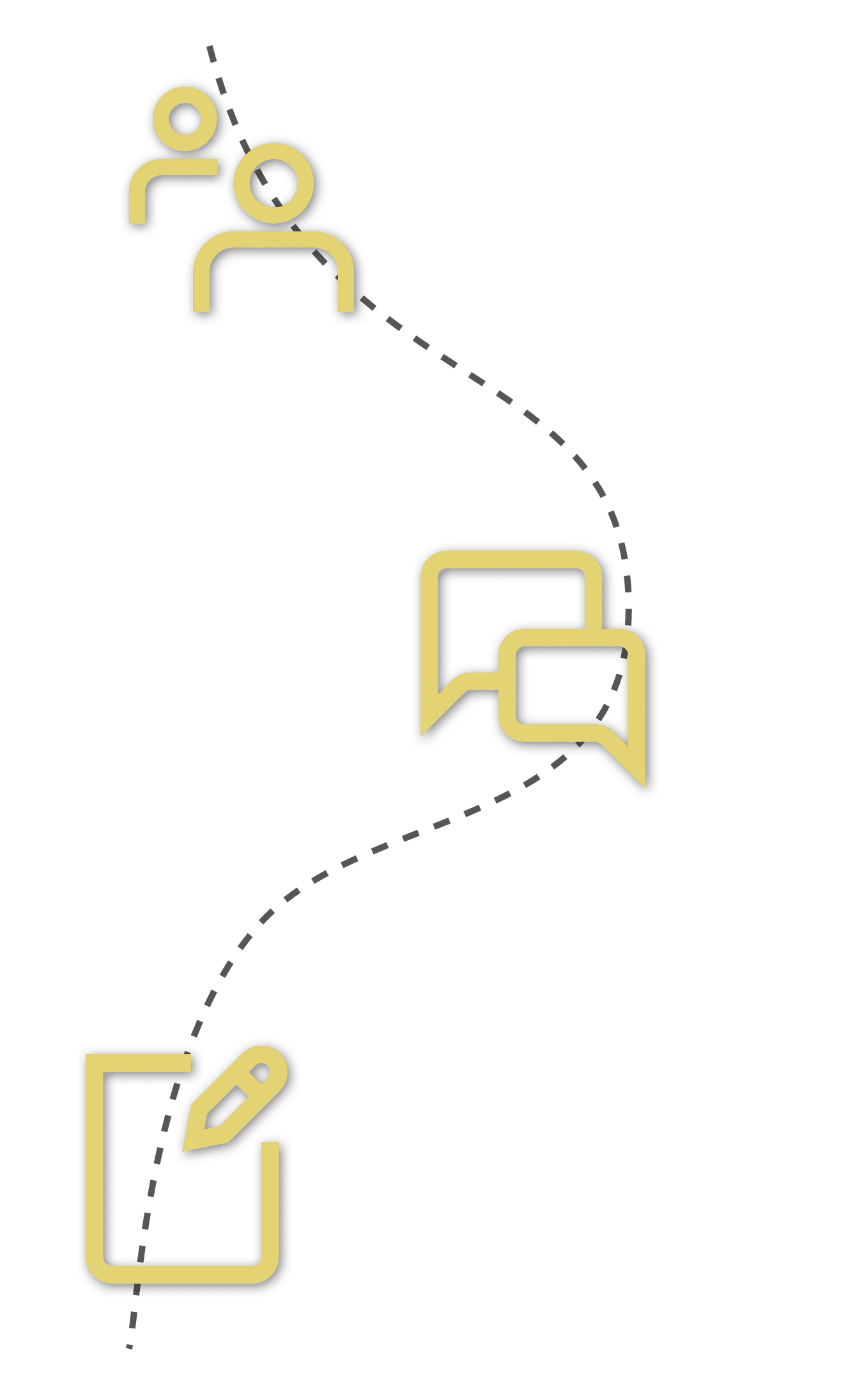 HVAC Preventive Maintenance Checklist Template
One look at the HVAC checklist pdf will give you a good idea of everything that goes into HVAC maintenance. There are several different things that the HVAC technician will perform while conducting maintenance. If the technician is dealing with a heating unit, they'll do a thorough inspection of the furnace or boiler. While when dealing with the cooling unit, the technician will examine the air conditioning unit. It's easy to set a couple of guidelines to ensure that each inspection follows a specific protocol. You can make use of an HVAC inspection checklist pdf. Additionally, you can create reports to judge the inspection process using an HVAC service report template.
Ideally, you get your HVAC systems to check at least twice a year. If you have an older system, then you should increase the number of maintenance checks. Companies will often use a residential HVAC maintenance checklist pdf for houses. It can be helpful when it's time for these checkups; you have a printable HVAC checklist. It helps ensure that no tasks in the maintenance check are left out, and the client is always satisfied! There are loads of templates and services out there ready to help you out. Make sure you have a preventive HVAC maintenance checklist template ready.
HVAC Maintenance Agreement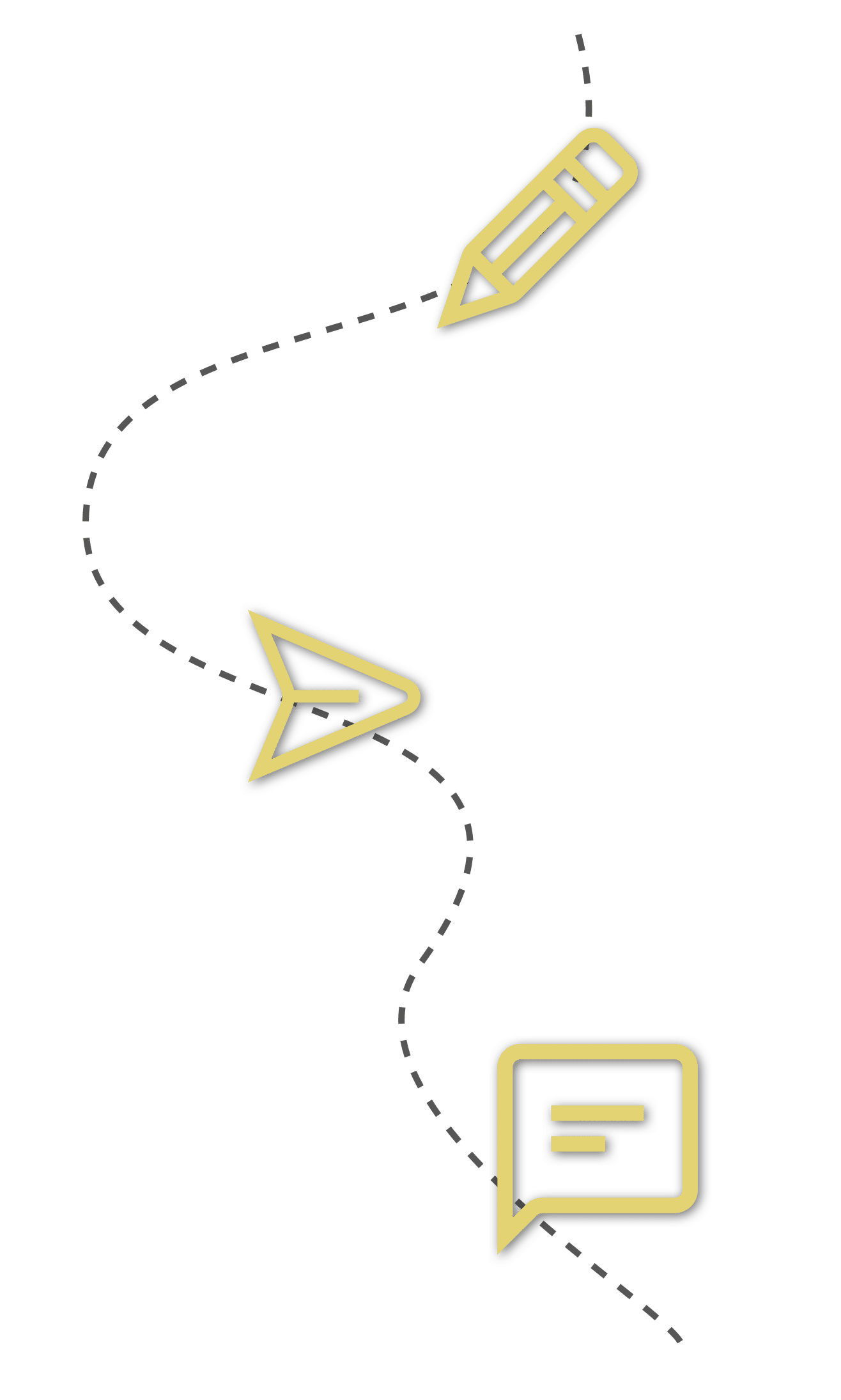 The basic anatomy of an HVAC maintenance agreement is similar to other general contracts. It needs to contain signatures from both parties, and the duration of the contract as well. If you need to get a better understanding, you can check out the HVAC maintenance agreement pdf. Companies typically sign these contracts to provide service over a specific period. It also leaves the owners feeling safe that their equipment will get regular maintenance. According to the HVAC maintenance contract terms and conditions, the requirements for termination might be different. In most cases, the company will receive a termination fee that will depend on the contract's duration. However, if the individual decides to cancel before the first maintenance check, it becomes simple canceling the contract.
Sample air conditioner maintenance contracts are incredibly useful because you need to cater to different companies' commitments.  A standard commercial HVAC maintenance agreement pdf cannot apply to every single company. That's why companies use an HVAC maintenance agreement software to mesh out the details for individual contracts. When you're dealing with multiple clients with different needs, it becomes hard to keep track of everything. A large client will require a larger unit that is more complex and require more technical maintenance. At the same time, smaller clients will need small units that would often require a single technician.
However, if you're not that big of a company, you can use a standard HVAC maintenance agreement template and customize it to your needs. Proposable is a great place to start, as they have multiple different HVAC preventive maintenance templates. They also offer an excel HVAC maintenance checklist template, that companies can cater to ensure a standard of performance. Being flexible in your operations can be a great way to grow the size of your HVAC company.
HVAC Installation Proposal Template 
All the top companies use an HVAC maintenance plan template to accelerate the process of creating contracts. HVAC companies will stay on the front foot by making an HVAC installation proposal template. These companies will offer these proposals to potential clients in an attempt to get additional business. A typical HVAC proposal can contain several different things. It can follow the air conditioning maintenance proposal template, or it could be about estimating commercial HVAC maintenance costs.
Additionally, providing these proposals can be a great way to showcase positive reviews from previous customers. Successful plans often contain previous positive reviews from happy customers. Clients will immediately be more inclined to engage in business with a company that seems more professional. One of the places that can help make your business more professional is Proposable. The website provides different templates and is a great place to learn more about a template HVAC maintenance plan.
It's critical to ensuring the success of an HVAC company that they're professional and offer high-quality flexible services. By adopting the HVAC maintenance template at Proposable, you can give your company a head start, and learn more about proposals!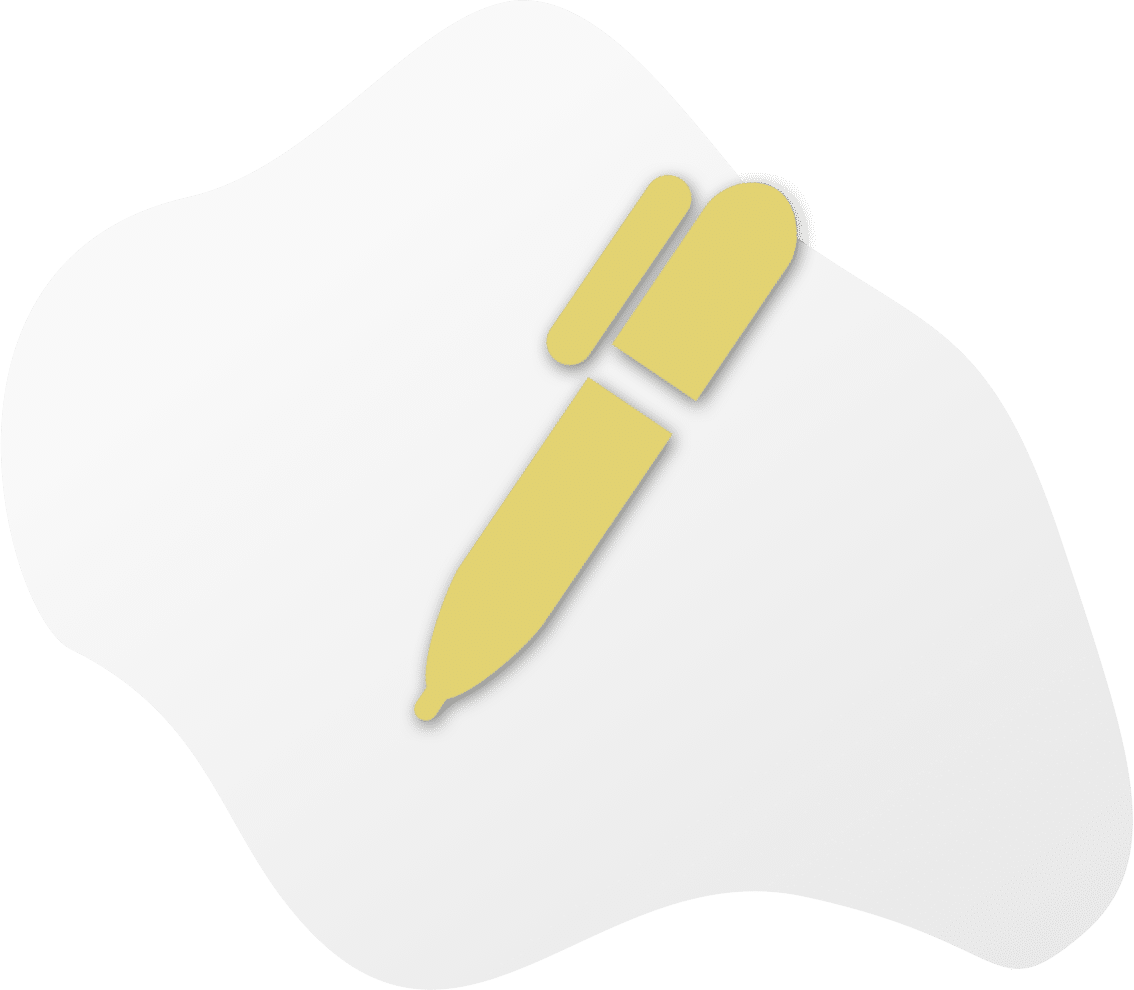 Edit & deliver this template.