Graphic Design Contract
If you're looking to put together a strong graphic design contract, you've come to the right place as we've made it easy to get started immediately with our free, fillable template. This template gives you a simple framework for creating, delivering, and getting your graphic design contract signed quickly. Customize and deliver in minutes, then get it signed with built-in eSignature.
Best proposal software ever! 
I've tried soooo many proposal softwares and I'll never try another one after Proposable. It's so easy to use and it looks good, which all the others don't.
Smart, reliable, and constantly improving.
Proposable just works. I can make visually interesting sales presentations, dynamically insert content, and execute agreements. Proposable powers our entire sales process.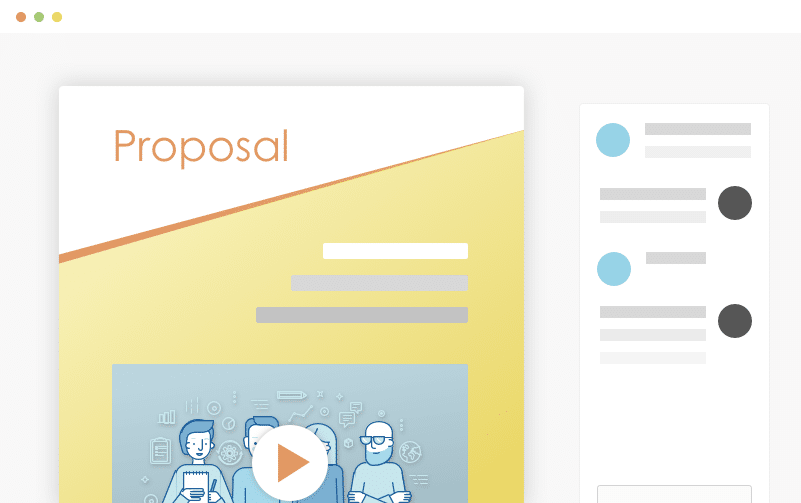 Wow Your Customers
Blow your clients away with a beautiful proposal that stands out above the rest. Add video and rich-media directly into your proposal pages for a more immersive sales presentation that's sure to make an impact.
Set Your Prices
Quickly build quotes, bids, and estimates with our flexible estimate block. With optional line-items, optional quantities, taxes, discounts and more, you can quickly represent your products and services in a polished and readable format. Organize all your products and services in the Pricing Catalog for instant recall.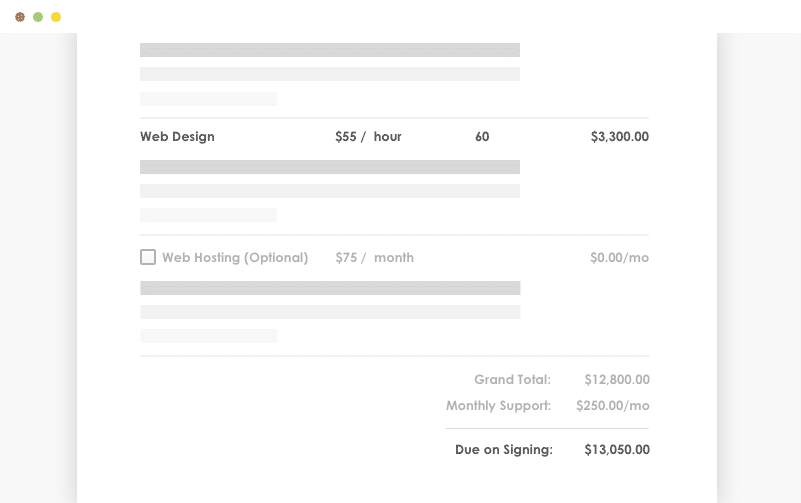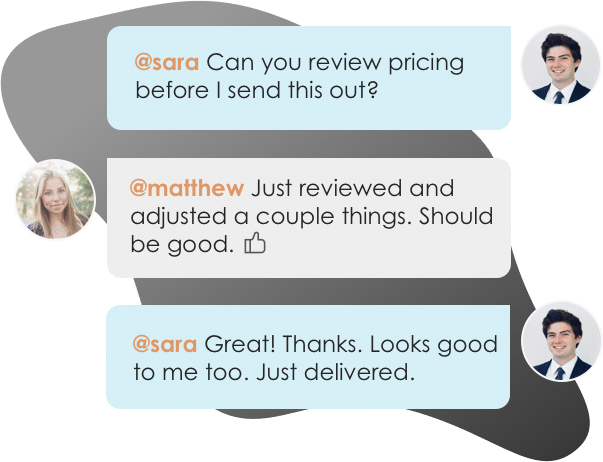 Work With Teammates
Easily collaborate with teammates on proposals. Mention team members to bring them into a proposal, or re-assign ownership when you need to handoff the proposal to another teammate.
Get It Signed
Close the deal faster with integrated e-Signatures. Place signatures, initials, and text field elements throughout your proposal wherever you need prospects to take action and your prospect is guided through a quick acceptance workflow to complete their acceptance. Counter-signing support is also included.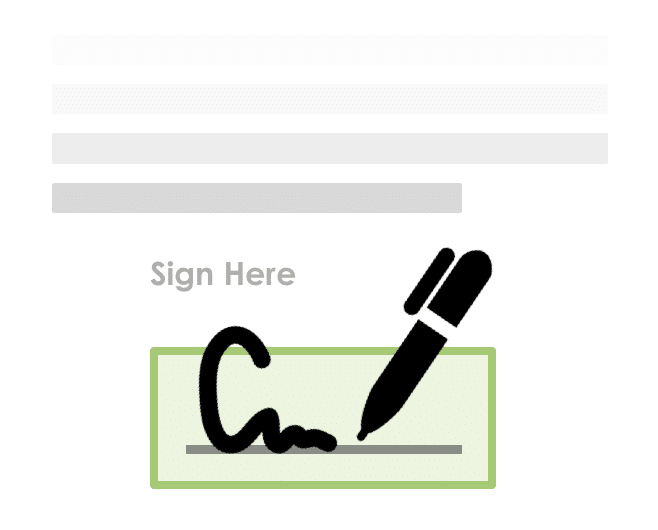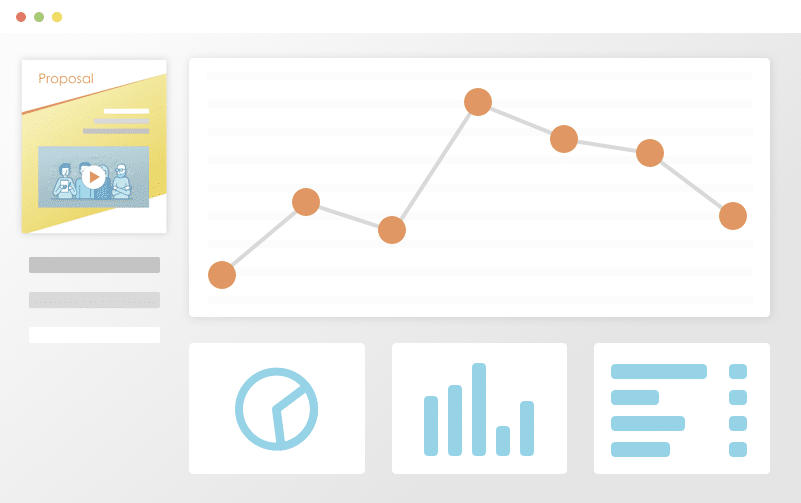 Track Everything
Ever wonder what happens to your proposal after you hit "send"? See detailed analytics and measure how each recipient is interacting with your sales material. Turn on real-time text or email notifications for proposal views and other key events.
Get Your Time Back
Save time and headaches by skipping the painful copy/paste and find & replace on all new proposals for your prospects and customers. Simplify your new proposal workflow to just a few clicks and go from spending hours on customizing new proposals to just minutes.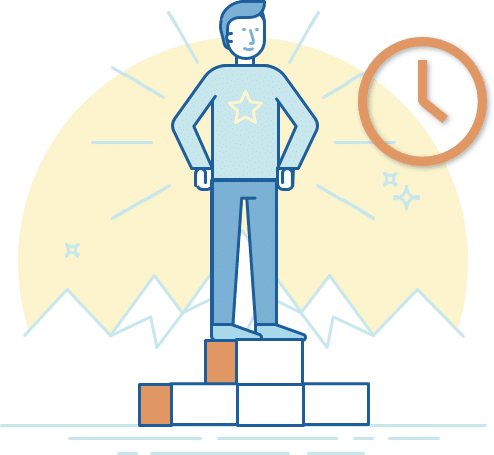 Edit & Deliver This Template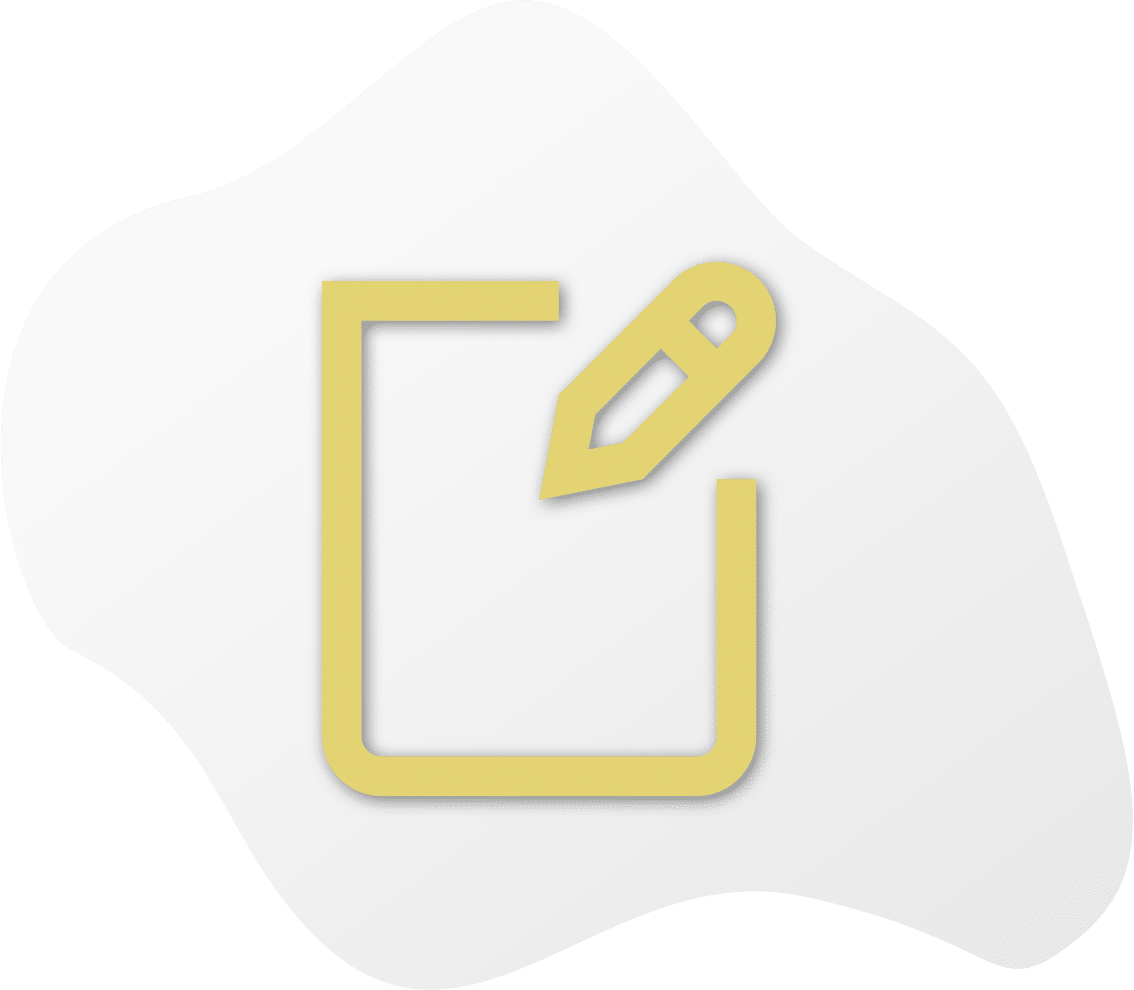 If you're a business owner planning to work with a graphic designer, or a graphic designer seeking work opportunities with outside organizations, chances are, you'll have to get pretty familiar with the standard form of agreement for design services. In particular, graphic designers must take measures to protect themselves and their work, especially as the internet age makes it common for artwork to be stolen and copied.
So whether it's a construction design template, a drafting and design services agreement, a fashion designer contract template, or something in one of the many other industries that use graphic design services, it's a great idea to become familiar with what you'll find in a graphic design contract. Doing so will help assure that you and your work are protected and covered from potential plagiarism and theft. And on the company's side, it will allow you to work with contracted graphic designers without fear of legal percussions surrounding the topic of employment, such as contractor claims to further compensation or rights than those initially promised to them.
To help you familiarize yourself with the standard graphic design contract, of which you will encounter many variations throughout your career, we've put together a general letter of agreement for graphic design. You can use it as a reference point or as a template for your own business needs. This general contract can be customized within minutes to fit your specific needs, making it convenient and easy to use.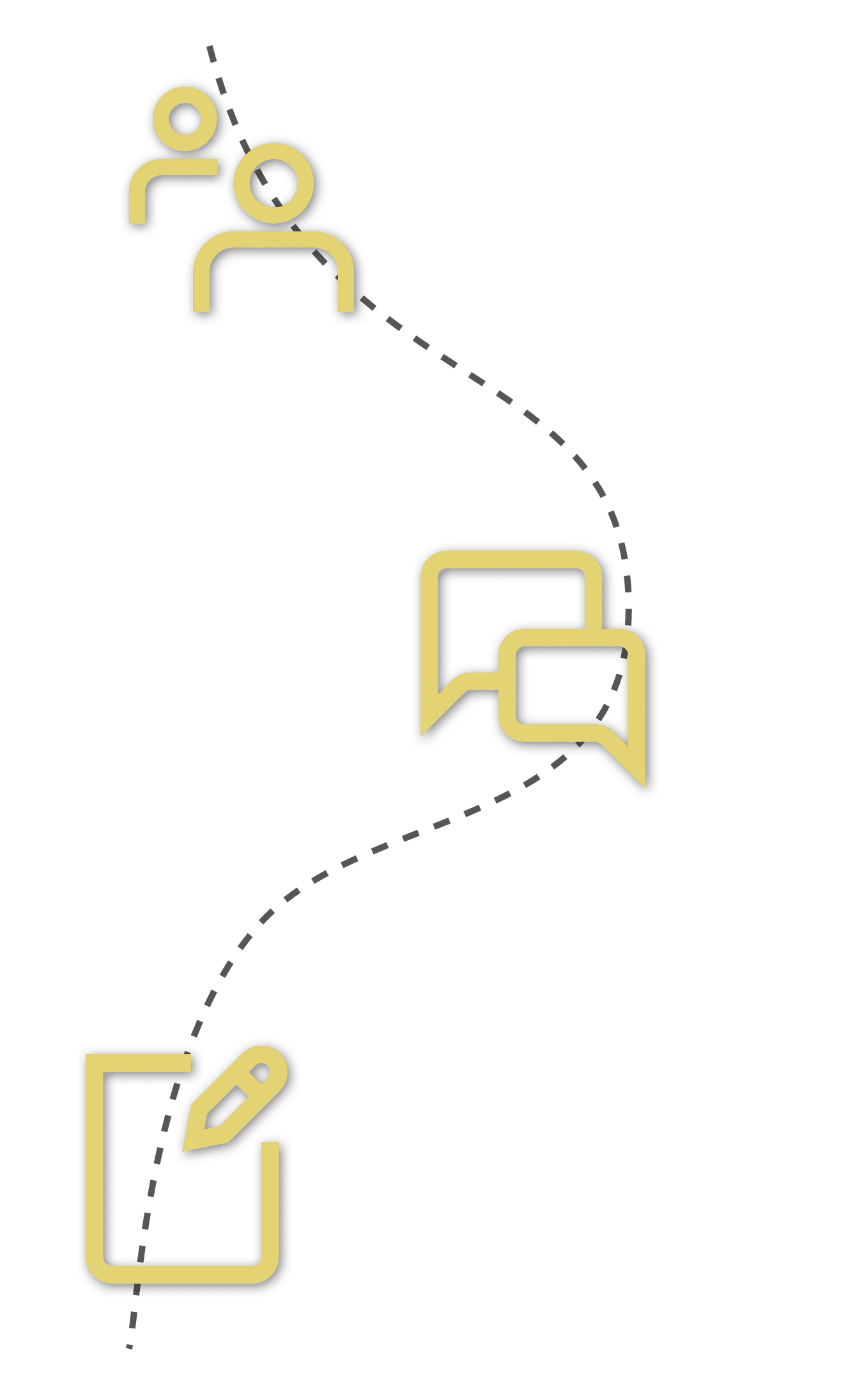 Freelance Contract Template
One of the biggest reasons why now is such a crucial time to get comfortable and familiar with a freelance contract template is because of the recent skyrocketing growth of the freelance work world. As our work lives become increasingly based on the internet, more and more people are beginning to choose the freelance work path as an appealing alternative to the traditional, full-time, nine to five professional route.
The draw of freelancing is clear. You have the freedom to make your own choices about your work life, from deciding when and where you will work, to which projects you will work on, to whom you will work with. If you are most productive working at 3 am in your pajamas, it's perfectly legitimate as a freelancer to make that choice. If you prefer to be a digital nomad, traveling around the world as you work on various projects, the freedom of freelancing allows you to do that. If ever you don't like a certain job or working with a particular company, you have the power to end that working relationship whenever you see fit.
However, freelancing also comes with its own challenges, particularly when it comes to the legal side. It's highly helpful as a freelance graphic designer to use a freelance graphic design contract template (or at least a freelance graphic design contract example) so that you have the tools you need to protect yourself when doing freelance work. Using a free, web-based contract is a great way to get your freelance business going, making it easy for you to send and receive contracts that will cover all of the necessary bases.
Simple Graphic Design Contract Template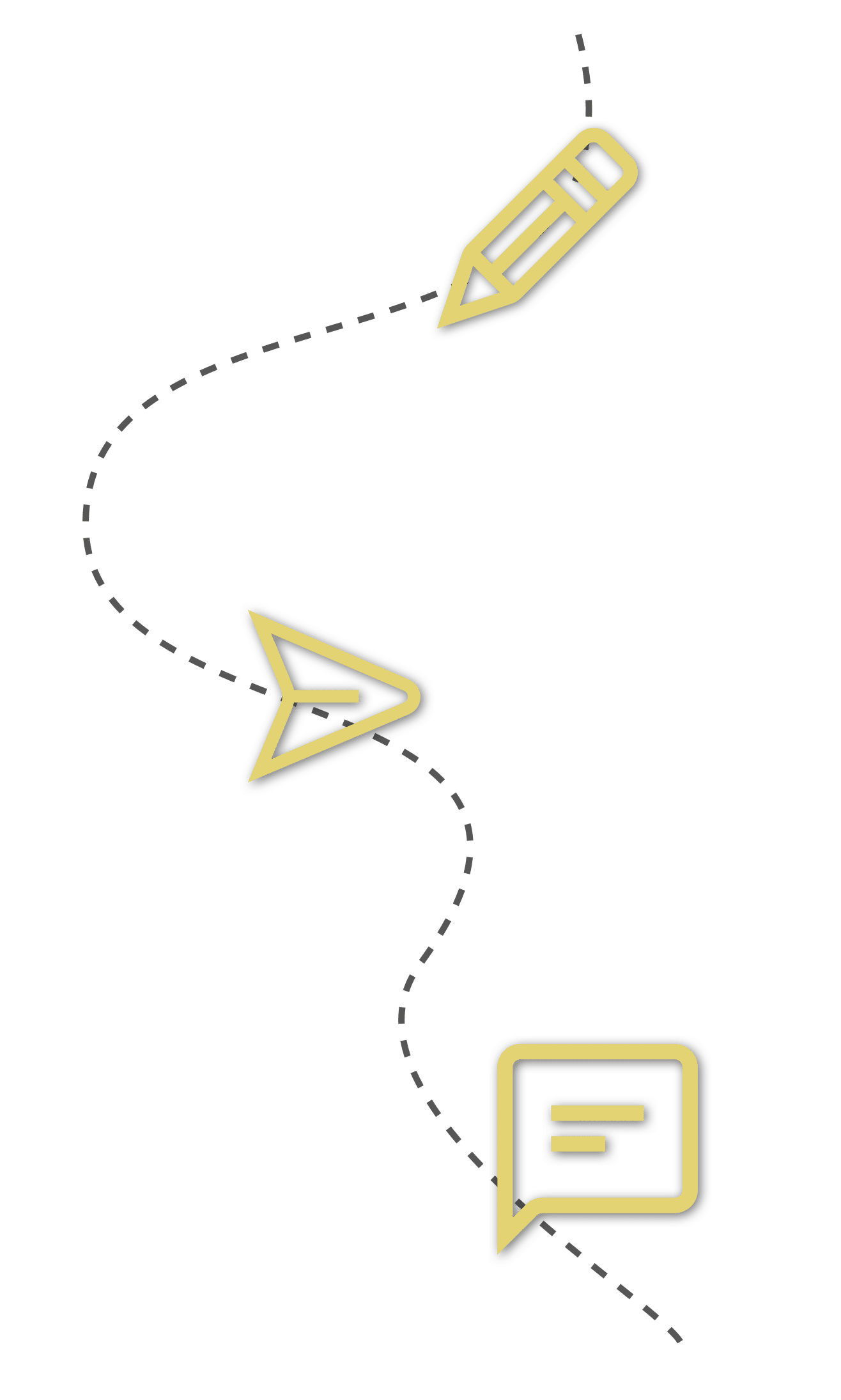 The good news is that the legal side of your freelancing business does not have to be complicated. Even a simple graphic design contract template is better but than none, and often times, it's even preferable to a complicated one. When choosing a UX design contract template or a copyright transfer agreement graphic design, it is perfectly legitimate to pick a simple one that is easy for you to understand.
You'll also have to make the decision of whether you want to use a PDF, Word doc, or free, web-based contract template. Each has its pros and cons. A graphic design contract PDF or graphic design contract template doc, for example, are stored in a hard copy on your computer, making them relatively quite secure. And, depending on how often you use a PDF reader or Word and how comfortable you are with the programs, these can be very easy to use.
On the other hand, a free, web-based contract template that already includes the legal language you need to get started is easily accessed through any computer and device, meaning that it can be easily sent back and forth between you and clients, and you don't have to worry about losing your contracts if your computer crashes or is lost.
As a freelance graphic designer, one of the types of projects you're likely to work on is logo design, meaning you'll probably come across a logo design contract in some part of your career. These are unique because you'll be creating an image that will become central to your client's brand, meaning the details of who retains the legal rights to the image and different variations of it will be very important to hammer out.
Generally speaking, a freelance logo design contract template (as opposed to something like a product design contract template) will contain sections stipulating the details of your clients' right to the logo you are creating, when these rights come into play (like before or after payment), modification rights, and details about revisions.
For example, if you want to limit the number of revisions that your client can request for their logo or you want to make it clear that they only have full rights to the logo and its modification after they pay you in full, these are important things to clearly stipulate in your logo design contract. For more helpful tips on how to put together your own logo design contract, check out this article.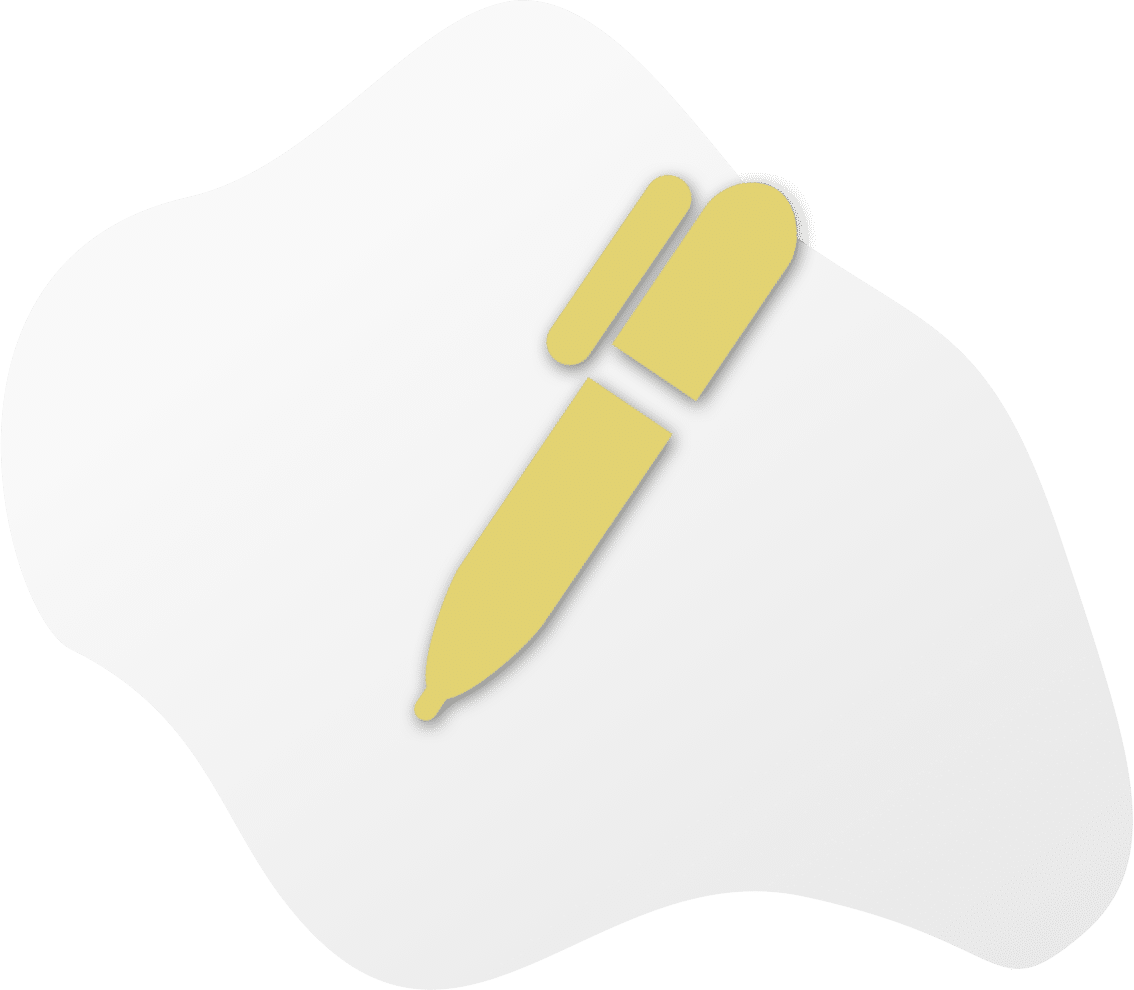 Edit & deliver this template.