Service Agreement Sample
Any time a service is being provided, a strong service agreement is advisable. Not only does it protect you legally but it gives you peace of mind knowing that you've got your bases covered. We've made it easy to put together new contracts with our free and fillable service agreement sample. Deliver this agreement and get it signed in minutes with built-in eSignatures.
Best proposal software ever! 
I've tried soooo many proposal softwares and I'll never try another one after Proposable. It's so easy to use and it looks good, which all the others don't.
Smart, reliable, and constantly improving.
Proposable just works. I can make visually interesting sales presentations, dynamically insert content, and execute agreements. Proposable powers our entire sales process.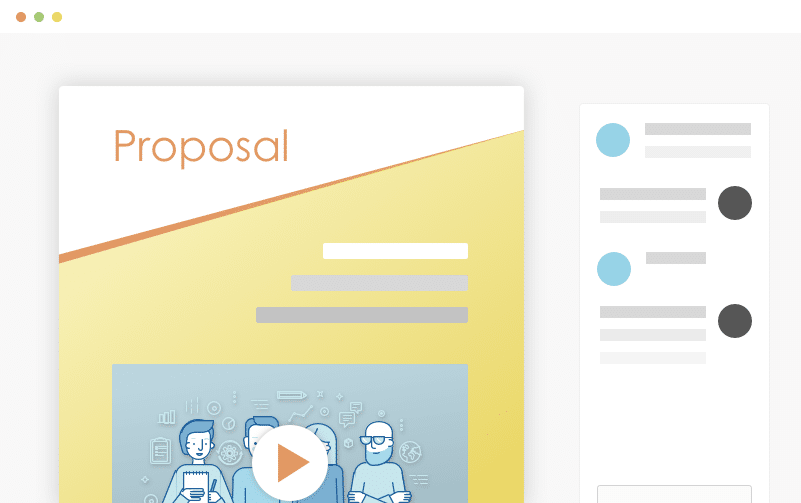 Wow Your Customers
Blow your clients away with a beautiful proposal that stands out above the rest. Add video and rich-media directly into your proposal pages for a more immersive sales presentation that's sure to make an impact.
Set Your Prices
Quickly build quotes, bids, and estimates with our flexible estimate block. With optional line-items, optional quantities, taxes, discounts and more, you can quickly represent your products and services in a polished and readable format. Organize all your products and services in the Pricing Catalog for instant recall.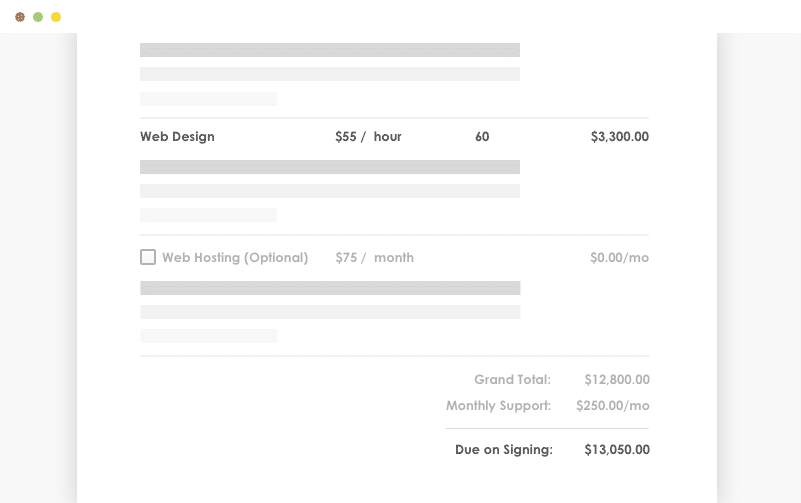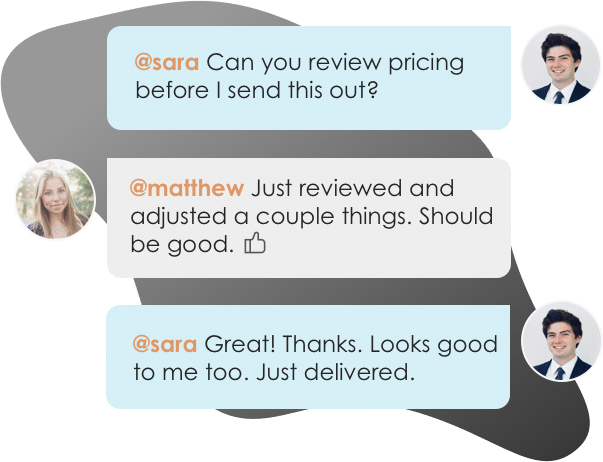 Work With Teammates
Easily collaborate with teammates on proposals. Mention team members to bring them into a proposal, or re-assign ownership when you need to handoff the proposal to another teammate.
Get It Signed
Close the deal faster with integrated e-Signatures. Place signatures, initials, and text field elements throughout your proposal wherever you need prospects to take action and your prospect is guided through a quick acceptance workflow to complete their acceptance. Counter-signing support is also included.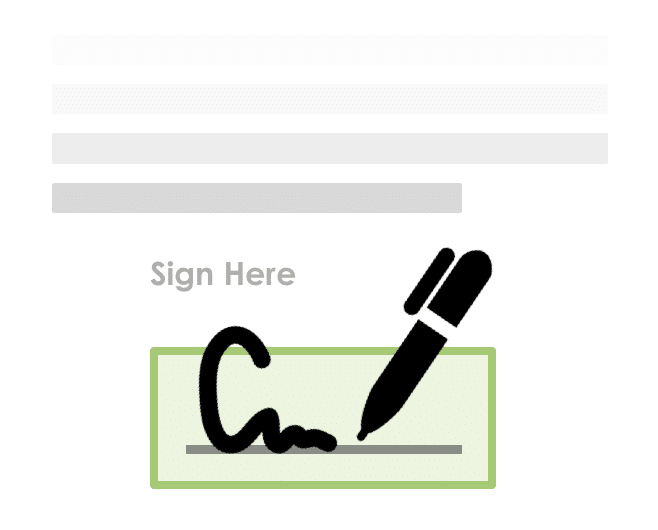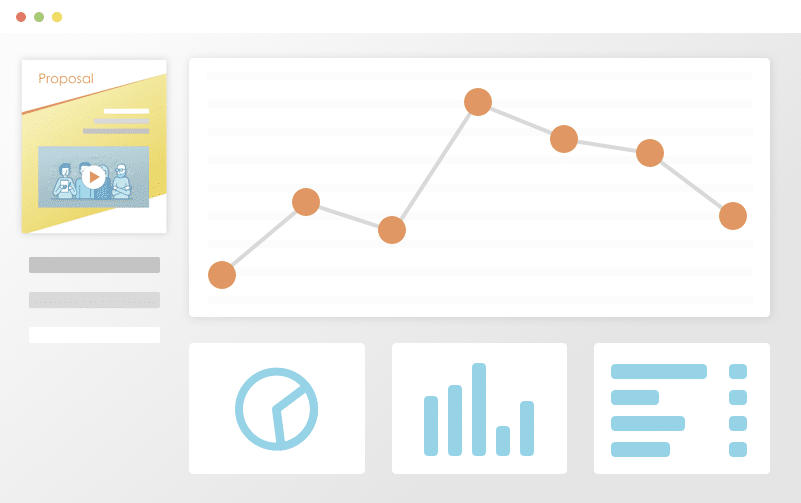 Track Everything
Ever wonder what happens to your proposal after you hit "send"? See detailed analytics and measure how each recipient is interacting with your sales material. Turn on real-time text or email notifications for proposal views and other key events.
Get Your Time Back
Save time and headaches by skipping the painful copy/paste and find & replace on all new proposals for your prospects and customers. Simplify your new proposal workflow to just a few clicks and go from spending hours on customizing new proposals to just minutes.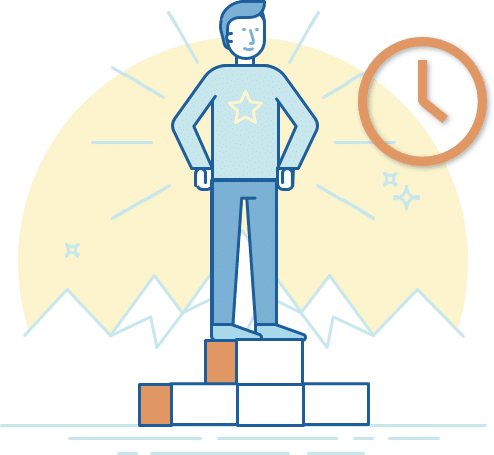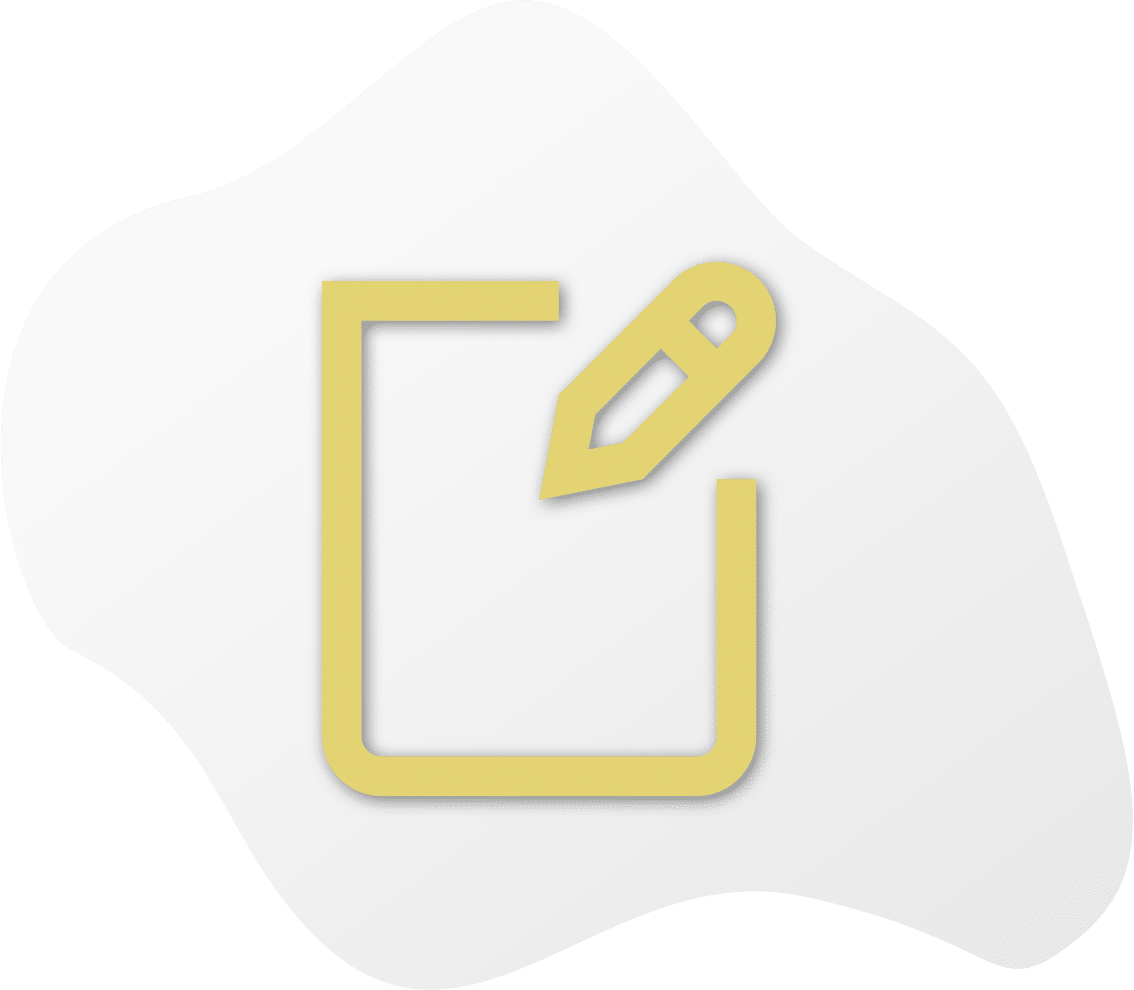 A service agreement involves two or more people or businesses. In the agreement, one party agrees to provide a specific service to the other party. The agreement also lays out the specific terms and conditions associated with providing and receiving that service.
It's important to note that a service agreement form is different from a bond. The two terms are sometimes used interchangeably, but they serve different purposes. Service agreements bind both parties to a particular agreement. Bonds, on the other hand, are one-sided and only bind an employee to an agreement.
Service agreements may take place between many different kinds of people. They can take place between employers and employers, for example, between two businesses that are working together, or between an independent contractor and a business.
Service agreements are especially popular in the business to business (or B2B) world. A business might look for a delivery service contract template or a client service agreement template, for example, to ensure that their clients know when to expect certain goods to be delivered or provided.    
A service agreement, whether it's a client service agreement, a customer service agreement, or a general service contract agreement, is a very important document. It helps to provide clarity for all parties involved in a particular agreement and ensures that everyone knows what they're getting into before beginning work. 
If you need to put together a service agreement for the first time, it helps to utilize docs templates or a business services contract template so you can learn the standard agreement format between company and client.
Proposable has an easily fillable, free sample contract for services agreement available on our website. It will help you learn the basics and ensure you cover all your bases when drafting a service agreement to present to a client.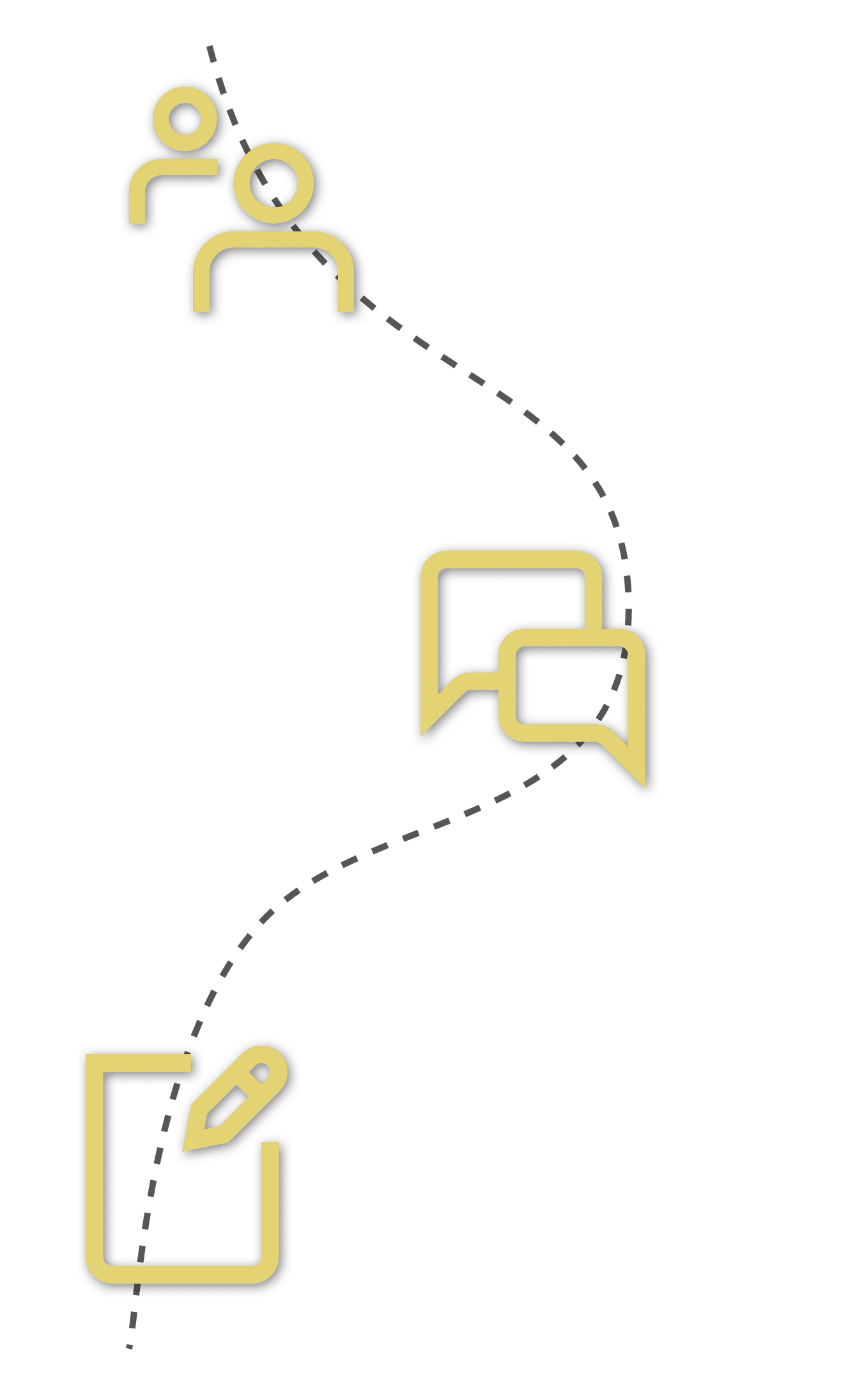 Service Agreement Template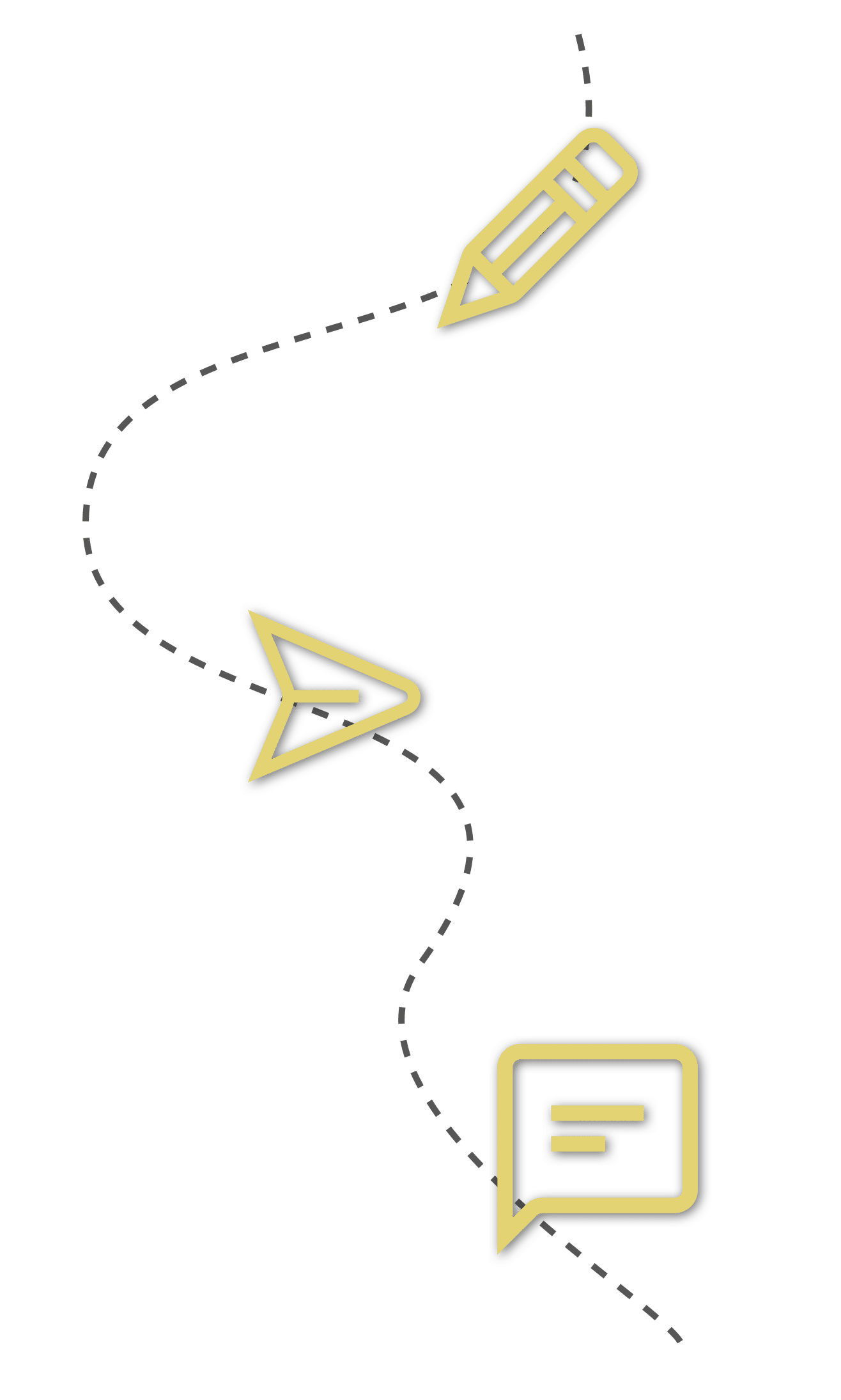 Even if you're using a template, it still helps to understand the anatomy of a service agreement. This information will help you ensure the template you're using covers everything you need.
A service agreement template will generally include the following:
A description of the services being provided, as well as their frequency

Identification of the persons or entities providing and receiving these services

Information about supervision or monitoring to ensure the services are provided on time and in the appropriate manner

Information about fees for the services provided

Legal provisions

Information about confidentiality and proprietary rights

A plan for contingency action
A well-written service agreement provides you with a certain amount of legal protection in the event that the other party does not hold up their end of the bargain.
If you look at a typical service contract sample PDF, you'll see that there's information about the legal action that will be taken if the service agreement isn't followed. It's important to include this in your own agreement to ensure you have adequate protection.
You should include information about termination, too. There are a few situations in which an agreement might be terminated. For example, if the service provider cannot deliver what was promised or if the agreement is breached in some way.
If you're in an industry that requires many service agreements, it's more efficient to use a service agreement template between two parties or a blank service agreement. Proposable.com gives you plenty of simple contract example options, as well as an easy-to-read service contract sample PDF.
Our site also allows you to create, send, and track service agreements. It's more effective than the service contract template Microsoft Word or other platforms offer. You can use Proposable to have a printable service agreement signed and sent back, too.
Besides knowing about service agreements, it's also important to understand the basics of a service agreement letter, as well as how to write an agreement letter.
The purpose of a service agreement letter is to clarify terms and conditions of a service agreement (a paid agreement or a free service agreement). It's common to send an agreement letter between two parties doc after making a verbal agreement. This ensures everyone is on the same page before work begins.
Any individual or business can send a service agreement letter. They're especially common among freelance workers and subcontractors, though. These individuals often need to send a payment agreement letter or service agreement online to ensure that they get paid on time.
When drafting a service agreement letter, include specific terms. This includes information about the parties involved and the date when the letter is written. It should also provide clear details about the services provided and the payment that's expected for them.
If you look at a service agreement sample PDF or sample letter of agreement for services, you'll see there's also information about what will happen if the agreement is violated. There may be information about intellectual property and confidentiality, too.
Professional Services Agreement
A professional services agreement (AKA a PSA or service provider contract) is needed when a business needs the services of a highly skilled contractor. Businesses prefer this option when the relationship is limited or will only last for a short time.
Professional service agreements are common in certain industries, such as the construction industry, the web design industry, and in the translation industry. A worker in any other industry in which the workers are highly skilled and have unique abilities that most people do not may also utilize this type of agreement when being contracted by another company.
Some people use the term master service agreement and professional service agreement interchangeably. There are some key differences between them, though.
A master service agreement is a contract between two parties. This contract involves both parties reaching an agreement about terms that will govern future transactions and agreements. It's more of an all-encompassing document. A professional service agreement is short-term and project-based.
If a business plans to work with someone long-term, they might use a master service agreement. If they just need help with one project, though, it's more likely they'll use a simple professional services agreement.
It's important to remember these differences between professional services agreement vs master services agreement. That way, you won't use the master service agreement template UK workers would look for when you actually need the professional services agreement construction companies want.
You might be tempted to use the professional services contract template Word offers for your agreements. Proposable has a more robust professional services terms and conditions template, though.
This template is easy to fill out and free. It will cover all your bases, whether you're looking to create a PSA agreement construction workers can use or a sample professional services agreement consulting firms will prefer.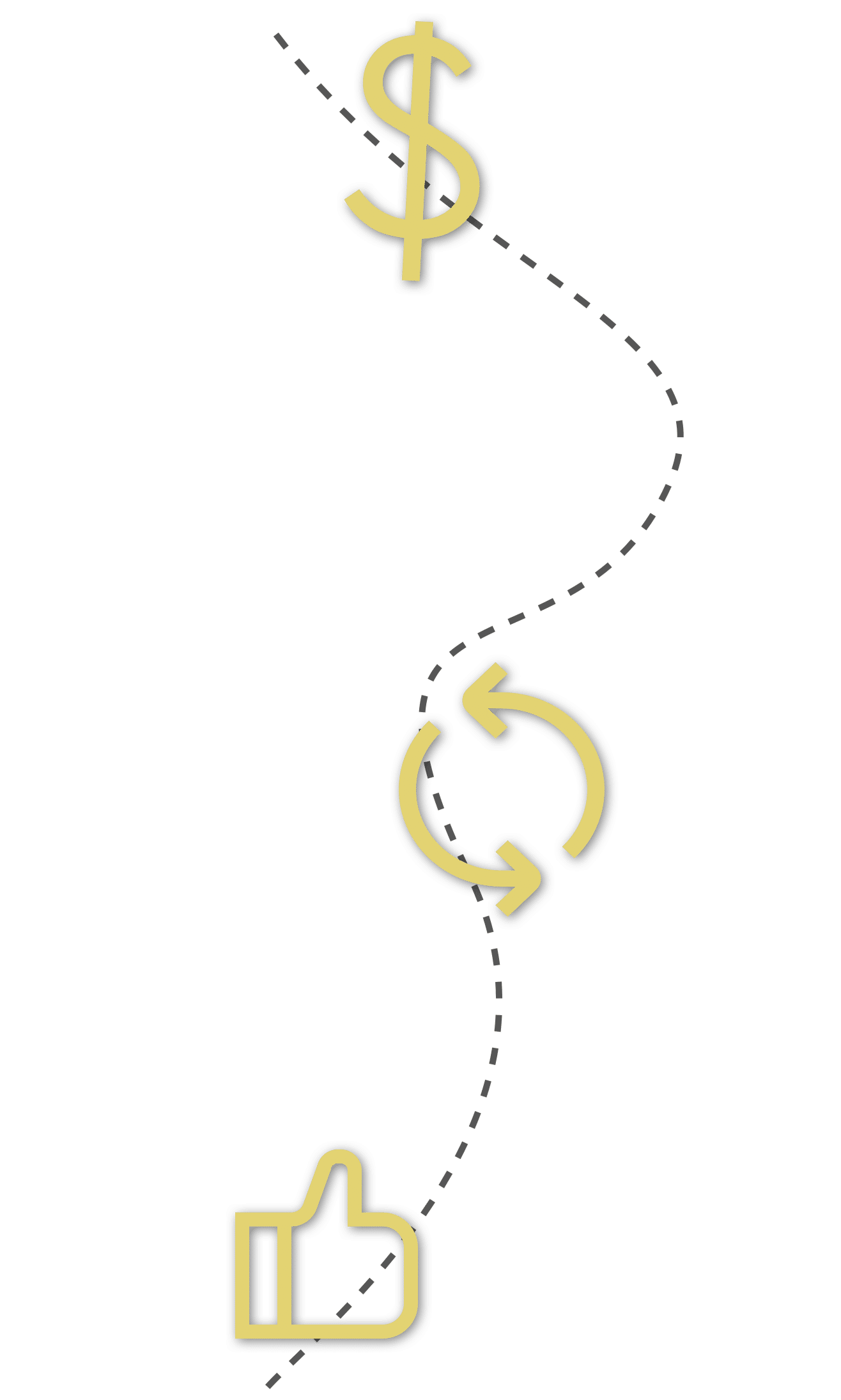 Edit & deliver this template.