Artist Contract Template
If you're looking to work with an artist, you'll need a good contract template you can customize for your needs. Use our free fillable artist contract template as a starting point for your next artist contract. Deliver and get it signed in minutes with built-in eSignature.
Best proposal software ever! 
I've tried soooo many proposal softwares and I'll never try another one after Proposable. It's so easy to use and it looks good, which all the others don't.
Smart, reliable, and constantly improving.
Proposable just works. I can make visually interesting sales presentations, dynamically insert content, and execute agreements. Proposable powers our entire sales process.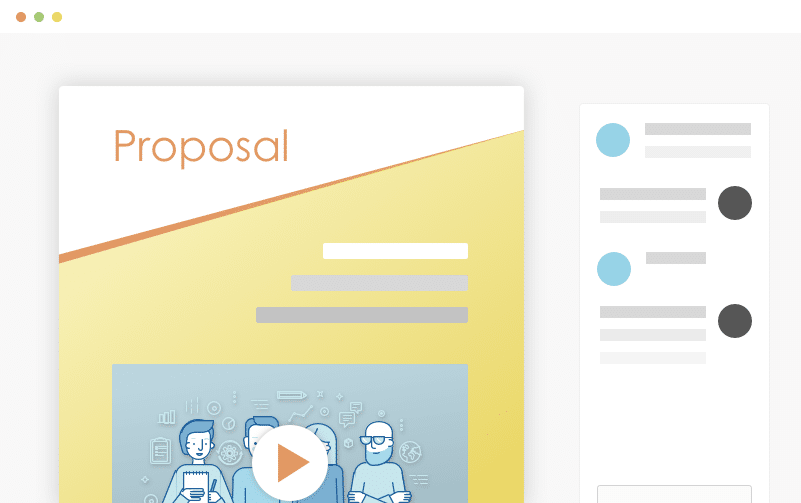 Wow Your Customers
Blow your clients away with a beautiful proposal that stands out above the rest. Add video and rich-media directly into your proposal pages for a more immersive sales presentation that's sure to make an impact.
Set Your Prices
Quickly build quotes, bids, and estimates with our flexible estimate block. With optional line-items, optional quantities, taxes, discounts and more, you can quickly represent your products and services in a polished and readable format. Organize all your products and services in the Pricing Catalog for instant recall.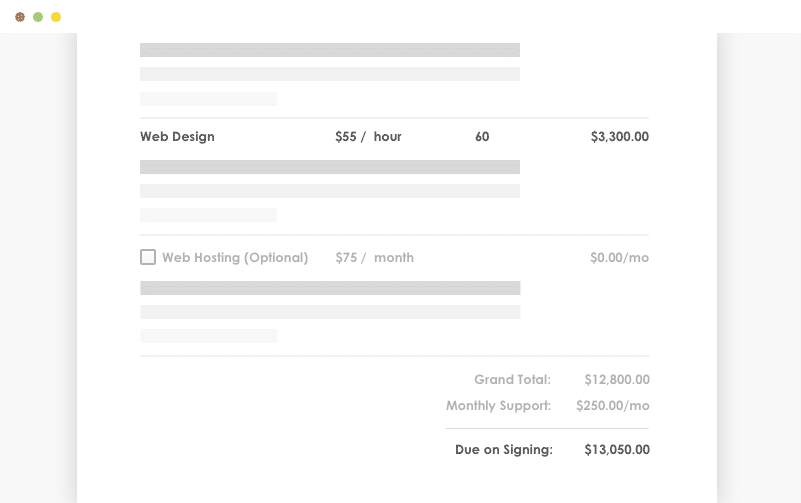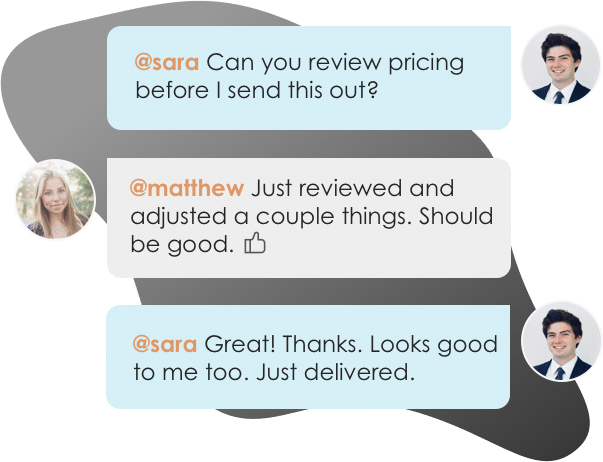 Work With Teammates
Easily collaborate with teammates on proposals. Mention team members to bring them into a proposal, or re-assign ownership when you need to handoff the proposal to another teammate.
Get It Signed
Close the deal faster with integrated e-Signatures. Place signatures, initials, and text field elements throughout your proposal wherever you need prospects to take action and your prospect is guided through a quick acceptance workflow to complete their acceptance. Counter-signing support is also included.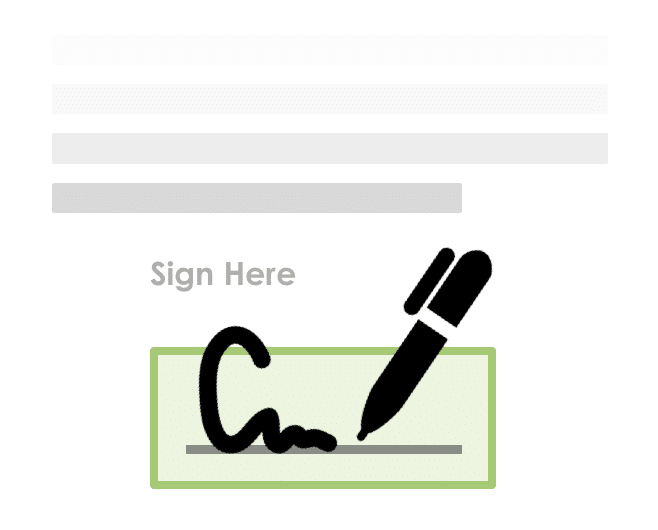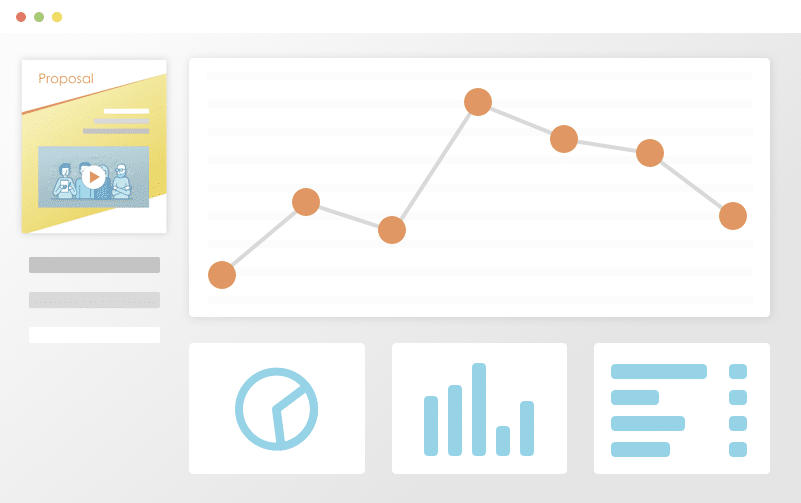 Track Everything
Ever wonder what happens to your proposal after you hit "send"? See detailed analytics and measure how each recipient is interacting with your sales material. Turn on real-time text or email notifications for proposal views and other key events.
Get Your Time Back
Save time and headaches by skipping the painful copy/paste and find & replace on all new proposals for your prospects and customers. Simplify your new proposal workflow to just a few clicks and go from spending hours on customizing new proposals to just minutes.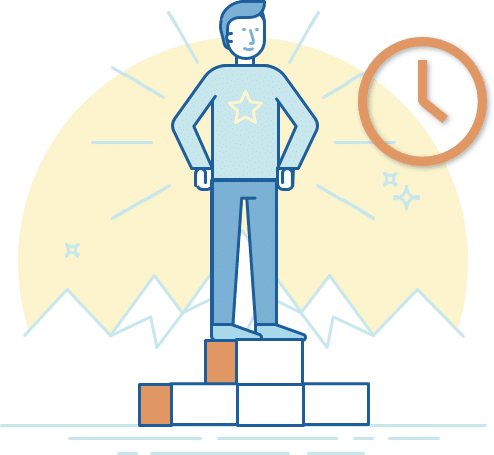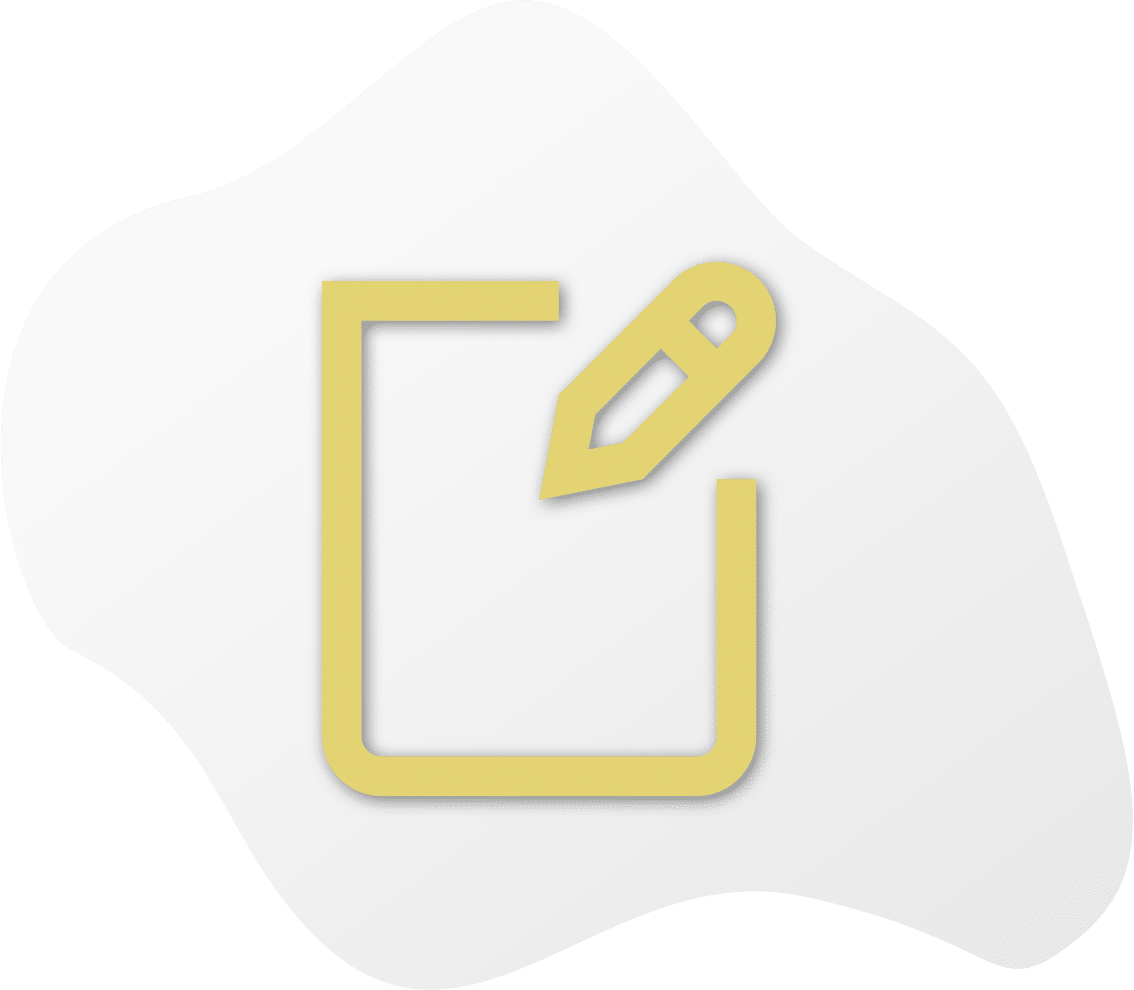 Artists are people who bring their unique world perspective to life by capturing human emotion and the beauty of life using creative mediums. These types of mediums may include painting, sculpting, drawing, singing, dancing, acting, or writing.
It's their passion for creative arts and drives for self-expression that these walks of life who see things in ways that others simply don't.
They primarily make their money by selling the crafts they produce. Whether it be an oil painting or a clay vase, artists make money by creating, marketing, and doing it all over again. It can take several months to many years for artists to find completion in their exquisite works.
Therefore, pricing accurately and getting paid fairly by people who purchase their goods or commission pieces need to protect his precious, viable source of income.
One way in which artists can protect their finances is by using a freelance artist contract template. A freelance artist contract is an agreement that artists can use to place protections on their copyright works as well as dictate the terms and conditions under which they produce art for customers. If you are not driving the legal or business type, there are plenty of artist booking contract template free docs that can help you achieve the same goal when it comes to legally protect your assets.
You can find an artist contract template free sample by searching the web or using your favorite word processing program, such as Google Docs or Microsoft Word. Just make sure that the document you select defines the particular artist terms and conditions template that relates to being an artist. A generic contract may not offer the same types of security that an artist gallery contract may offer, for example.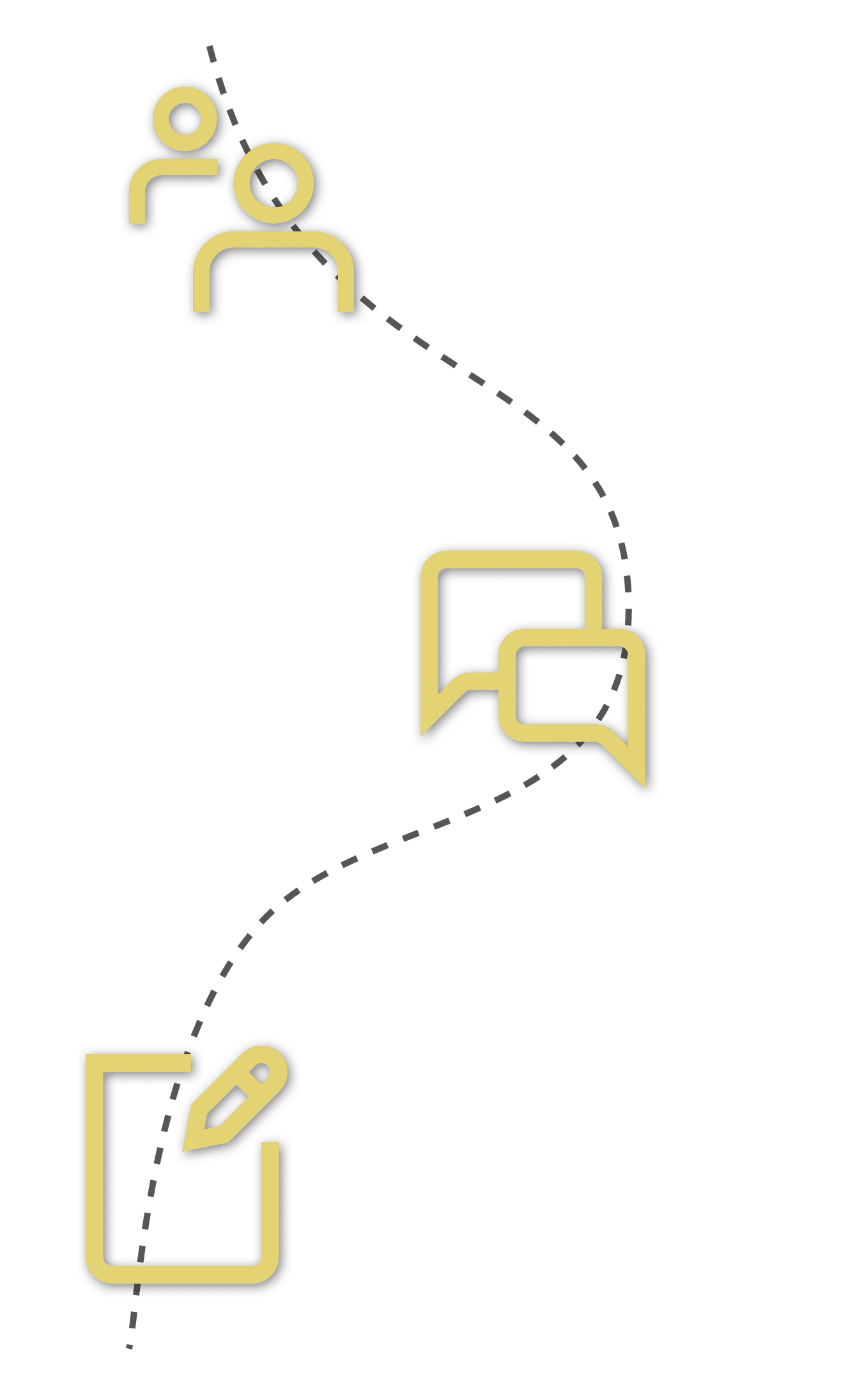 Selling your work at an art gallery is a great way to make sales and gain that much-needed exposure. This assertion is particularly true if it is a high foot traffic gallery that provides a gallery exquisite or manager. However, there are aspects of showing your work in a gallery that you may not have anticipated with all the hustle-and-bustle of your exhibition.
Consider incorporating an art contract, an art contract template, and an art bill of sale when it comes to managing your show and keeping track of sales. Within these two documents, you can specific art commission terms and conditions as well as a formal contract to sell paintings.
There are other services by which a gallery may commission your work, including offering you an art advisory contract or an art collective contract where you are in a more-involved position with the art community as a leader.
However, the most critical aspect of your protecting your works lies within the various terms and conditions of selling art including:
The names and contact information between the artist and seller

How much the piece costs and forms of accepted payment

Who owns the creative rights to the art piece

Expectations involving shipping and handling of artwork

How to handle issues should a dispute arise.
While the preceding list may sound simple, a fine art sales contract doesn't require much beyond these elements. Of course, all parties must agree and sign to the arrangement in order for it to be an official sale. When looking for an art sale contract template, make sure that you find a solution that works for you as an artist and the type of work you sell. And there is nothing wrong with specifying your typical gallery commission terms upfront.
That way, there isn't any surprise that exists when someone is buying one of your pieces. It's also possible that someone may be so moved by your work, but can't afford it. So instead, they may want to lease it. In this case, it is wise to use an art leasing contract to manage this type of arrangement in case any damage or non-payment issues crop up. If you sell items on consignment, make sure that your art consignment agreement form specifies how the gallery will handle your works and the documentation you expect to receive for each item sold.
Artist Performance Contract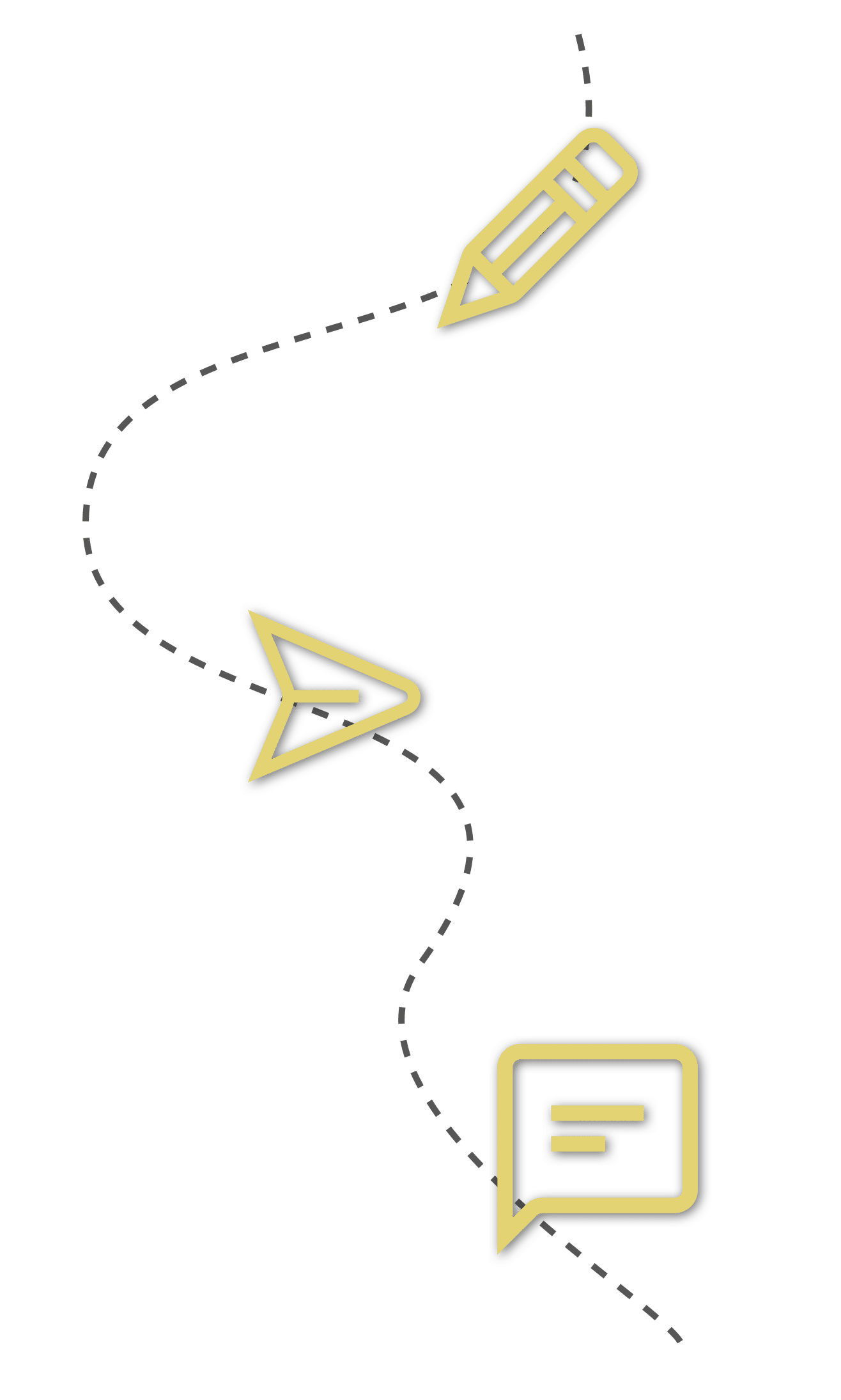 A performance artist is one who uses his or her body as the artistic medium of choice. Performance art includes acting, dancing, and singing. Typically a performance artist finds work by auditioning at open casting calls, working with a manager, or working directly for a performance troupe.
It's an exciting field that most performance artists seem to absolutely love, and we don't blame them one bit. However, it is still a business, and as such, performance artists may want to incorporate an artist performance contract that covers them while they are working. It's critical to understand every element of the event performance contract you sign. Failure to do so means you could be left out in the cold for non-payment or a serious injury.
You can swing the contract terms in your favor by requesting the following aspects are address when you sign an artist performance contract PDF or doc:
Specify and agree upon how long the contract is in effect

What will happen if you sustain injuries that you didn't cause

How payment and invoicing disputes are handled

Points of contact regarding questions and concerns about the relationship
As you can see, it's essential that a performance artist incorporate at least a simple artist performance contract PDF or free performance contract template to address issues that matter most to body artists. After all, it's the instrument by which you make a living, you have to protect it using an entertainment contract template free document to get you started.
Simple Graphic Design Contract Template 
Graphic design is a form of creative work that often goes overlooked as an artistic medium since it's largely technical in nature. While it's true the artist doesn't paint directly on canvas or sing out loud, graphic design is an art in and of itself. Graphic designers typically take on jobs with advertising agencies, non-profit organizations, universities, and most often work as freelancers producing work directly to clients.
As the gig economy continues to rise, a graphic design freelance artist may feel the sudden need to protect their creative works and portfolio. That's why it's important to incorporate the use of a simple graphic design contract template into your service process. And since you likely want to focus on your art and not fiddle with drafting a lengthy contract between designer and client PDF just to get a gig, you should also explore the possibility of using a digital art commission contract or graphic design contract template doc for now and your future endeavors.
It's also helpful if you base your contracts on the types of graphic design work in which you intend to perform. For example, a design editor will want to locate and utilize a freelance graphic design contract template PDF to assist him or her in legally managing the delivery service and payment aspects of working with a company. Similarly, a logo designer should have a freelance logo design contract template handy when there is a digital art commission contract desired for this type of element.
Just like graphic designers and performance artists, musicians need protective guidance and evidence of a working relationship that a music contract template can provide. Depending upon the kind of music you perform, you may need more than just one type of music artist contract template.
For example, if you are an independent artist desiring to work with a record label, you might want to keep an independent record label contract PDF close by in case that big great. Other types of music artist contract template exist for various types of work, including a music producer contract template, a church musician contract template, or a band agreement contract PDF.
The type of music artist contract templates available on the market does not limit your possibilities. You may also want to consider how well a contract between promotor and artist may help if you are working directly with a music promotor.
You can use it to determine merchandise commission rates, fees paid to the promoter, and event arrangements that you expect to have on set when you perform live. Music industry contracts PDF docs can address issues related to solo performance, including a single song artist recording contract or a recording studio contract template.
Whichever music performance agreement template you elect to choose, make sure that it aligns with your needs under a recording artist contract single deal document.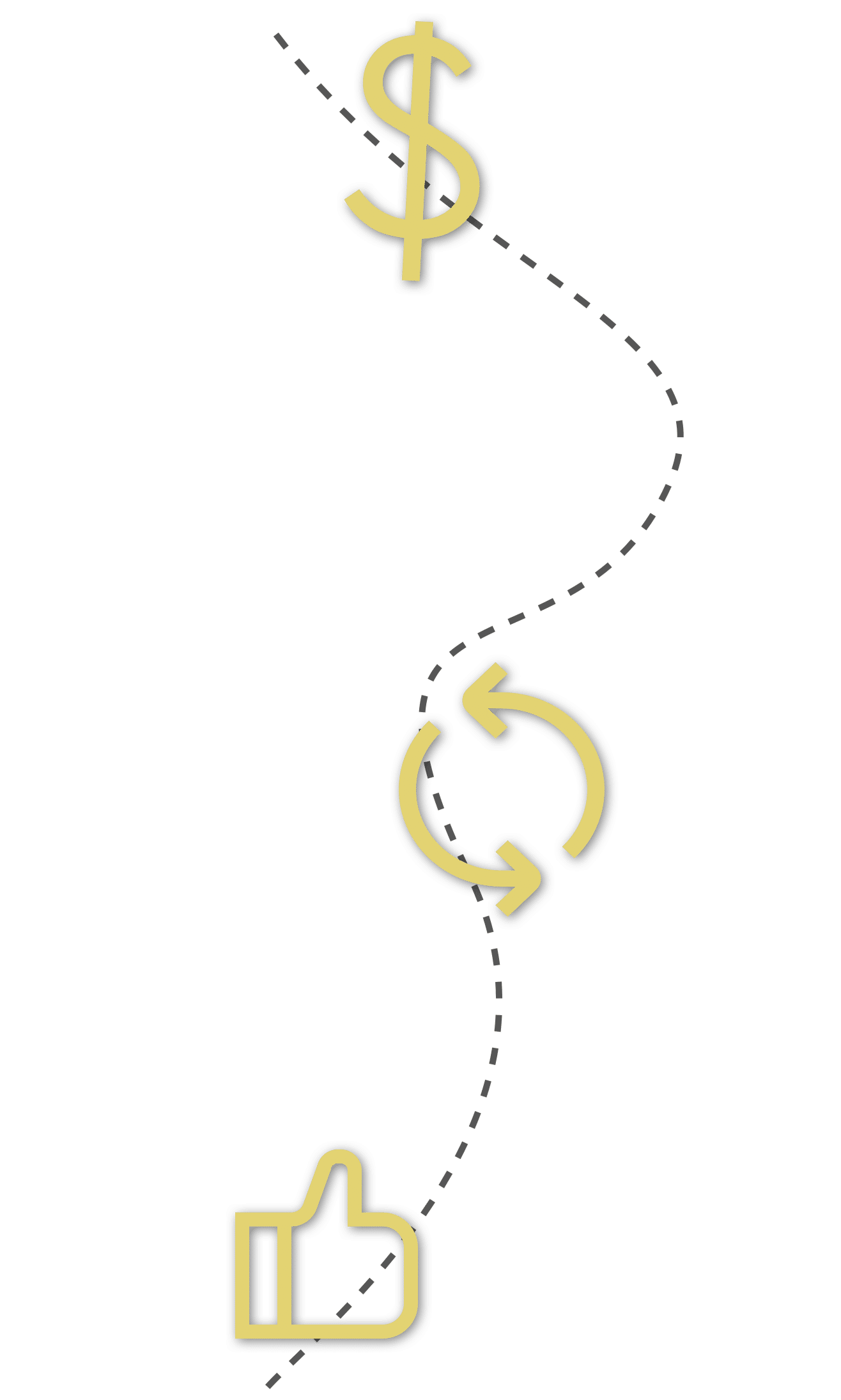 Freelance Contract Template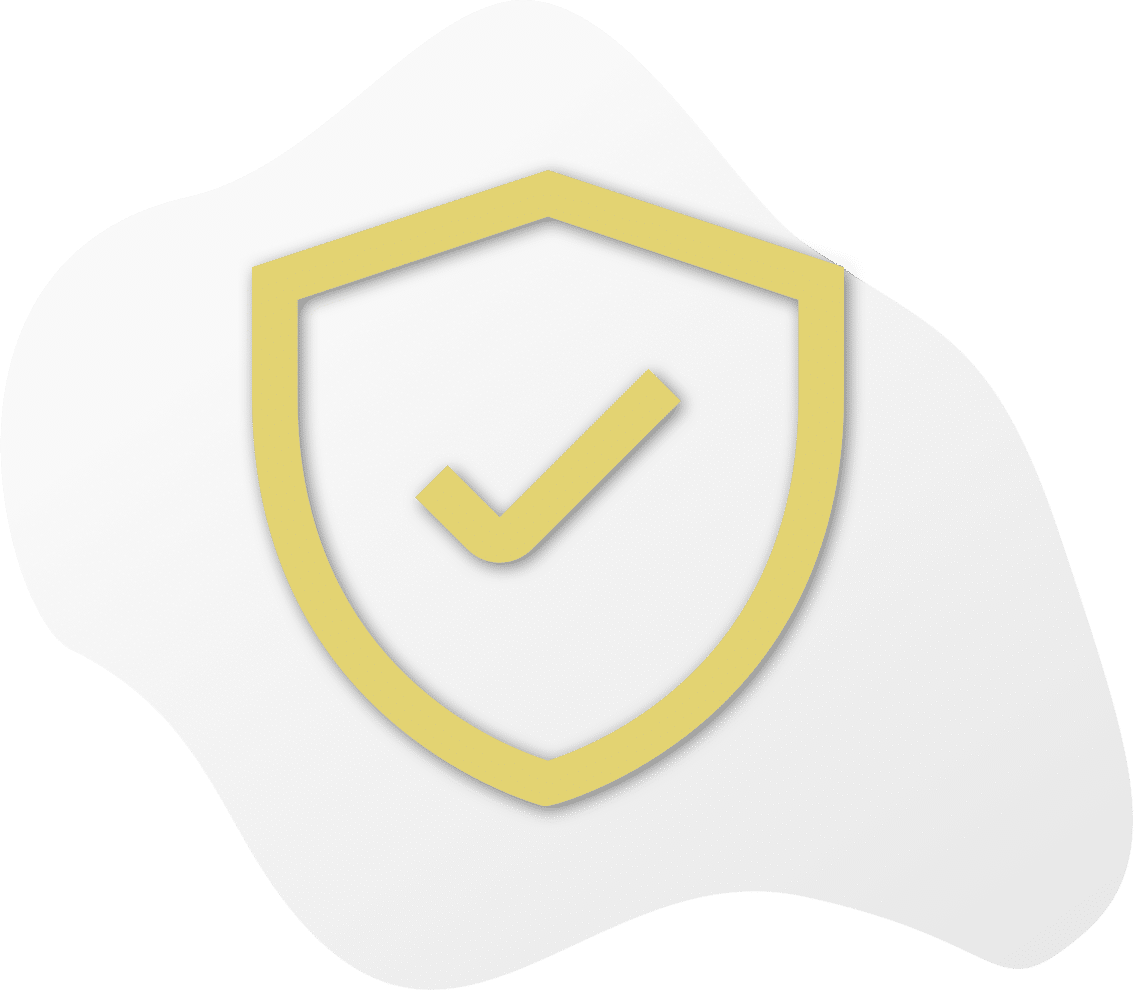 A freelance artist is sort of a catch-all term for someone who creates artwork or performs. As a freelance artist, it's critical that you have a solid freelance contract template that you can instantly reach for when negotiating with a potential employer on a new gig.
You can incorporate elements that address the needs of a consignment contract for crafters or a featured artist agreement PDF by searching for relevant samples and documents online. Your creative works are what set you apart from the competition, and it's critical that you protect them using a public art contract template or contracts for visual artists template.
Freelance artists who own galleries and exhibit the work of others are wise to incorporate the use of a gallery representation contract or a gallery curator contract to ensure uniformity when work is being handled, sold, or shipped.
Edit & deliver this template.