Referral Agreement
When you're working with affiliates or referral partners, it's really important that expectations are properly set. Having a bulletproof referral agreement is so important when it comes to protecting yourself and your business. We've put together a free and fillable referral agreement template that includes starter contractual language that you can easily customize for your use-case. Deliver this agreement and get it signed in minutes with built-in eSignatures.
Best proposal software ever! 
I've tried soooo many proposal softwares and I'll never try another one after Proposable. It's so easy to use and it looks good, which all the others don't.
Smart, reliable, and constantly improving.
Proposable just works. I can make visually interesting sales presentations, dynamically insert content, and execute agreements. Proposable powers our entire sales process.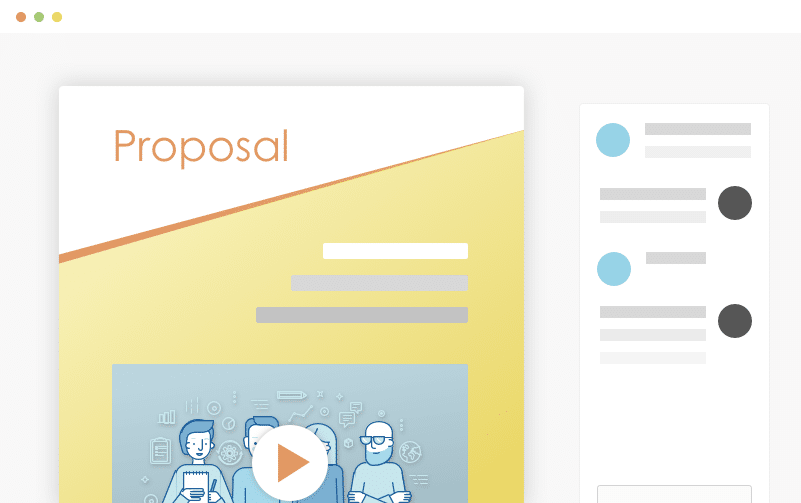 Wow Your Customers
Blow your clients away with a beautiful proposal that stands out above the rest. Add video and rich-media directly into your proposal pages for a more immersive sales presentation that's sure to make an impact.
Set Your Prices
Quickly build quotes, bids, and estimates with our flexible estimate block. With optional line-items, optional quantities, taxes, discounts and more, you can quickly represent your products and services in a polished and readable format. Organize all your products and services in the Pricing Catalog for instant recall.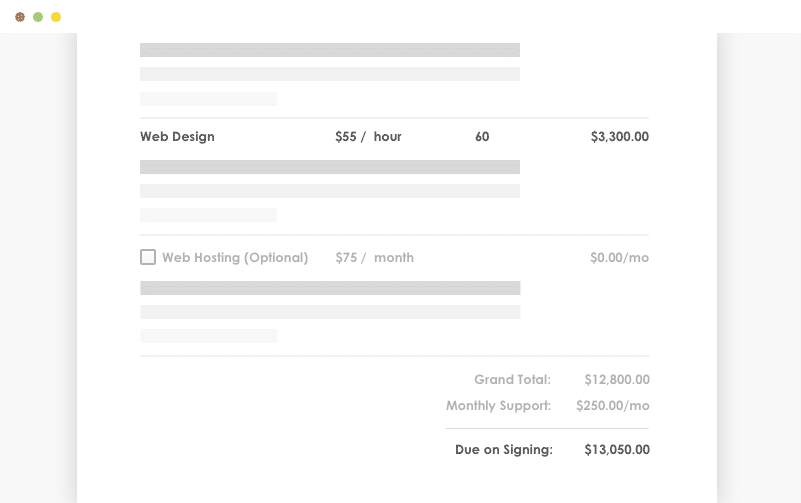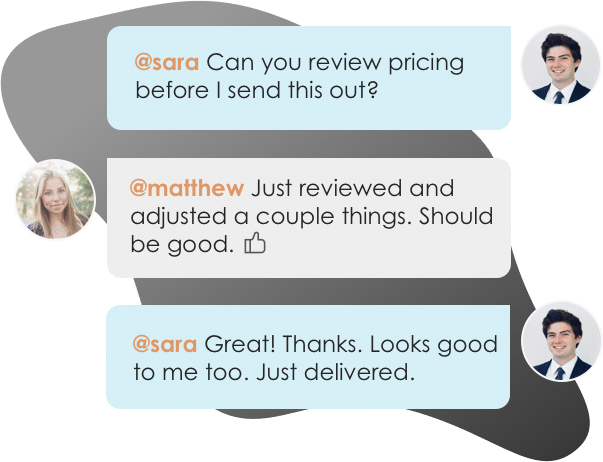 Work With Teammates
Easily collaborate with teammates on proposals. Mention team members to bring them into a proposal, or re-assign ownership when you need to handoff the proposal to another teammate.
Get It Signed
Close the deal faster with integrated e-Signatures. Place signatures, initials, and text field elements throughout your proposal wherever you need prospects to take action and your prospect is guided through a quick acceptance workflow to complete their acceptance. Counter-signing support is also included.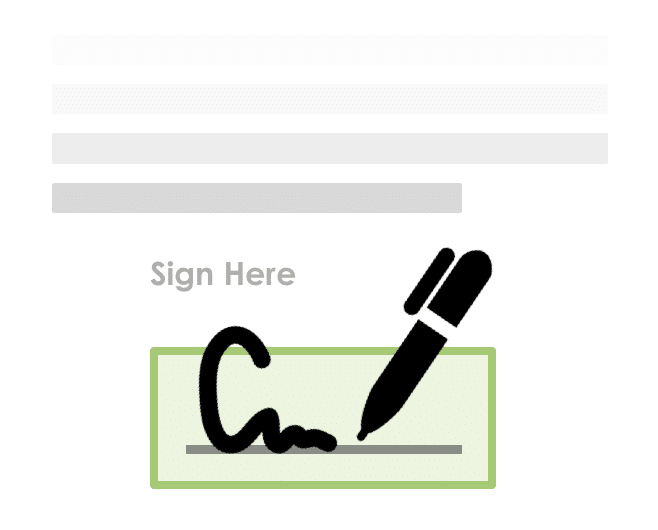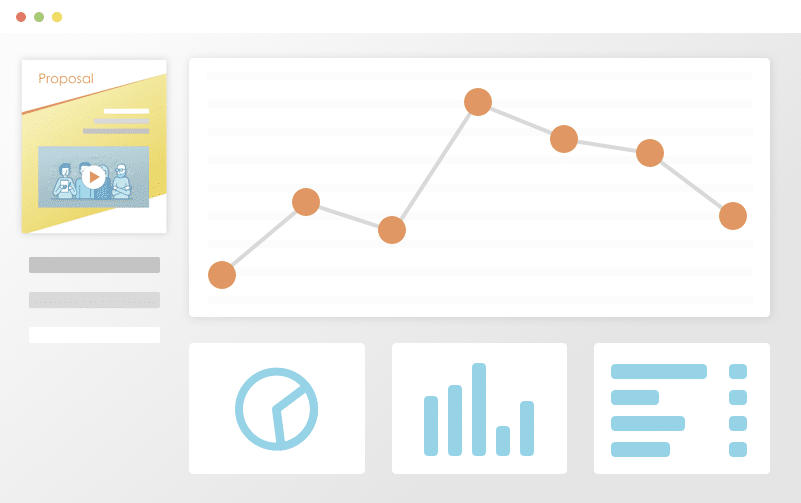 Track Everything
Ever wonder what happens to your proposal after you hit "send"? See detailed analytics and measure how each recipient is interacting with your sales material. Turn on real-time text or email notifications for proposal views and other key events.
Get Your Time Back
Save time and headaches by skipping the painful copy/paste and find & replace on all new proposals for your prospects and customers. Simplify your new proposal workflow to just a few clicks and go from spending hours on customizing new proposals to just minutes.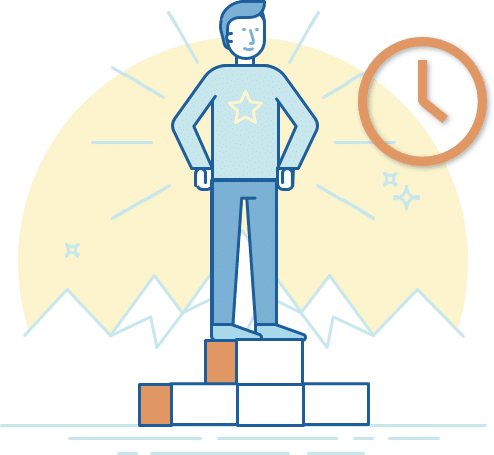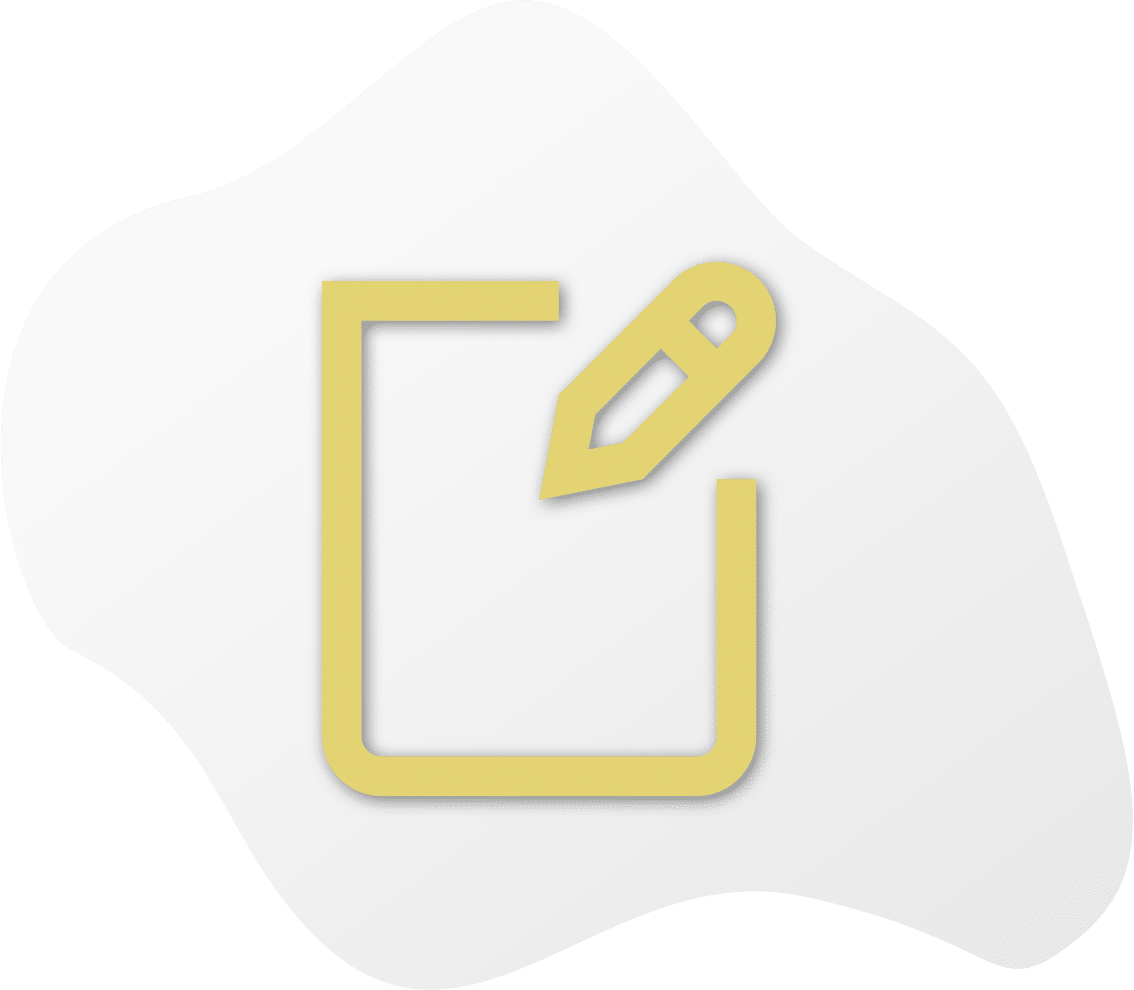 A referral agreement is a formal contract between companies or individuals who refer potential customers or leads to other parties in exchange for some type of compensation.
The document is used when a company or individual is hoping to gain referral clients or leads from another party and hopes to welcome such referrals with a fee. It's also used when a business or individual hope to refers clients in exchange for compensation.
Alternatively, referral agreements can work as a reciprocal basis, whereby both parties continue to refer work to one another. This works well with brands that aren't competitors yet share similar qualities.
The referral agreement should include:
The nature of the work referred

The excluded customers

The compensation paid

The method of payment

The use of property

Confidentiality

Whether the contract is exclusive or not

The contract's operative term

The general rights and responsibilities expected of both parties
If suitable, referral contacts can also include a restraint provision.
Using an introducer agreement template is so important because, without a written agreement, operational issues, headaches, and disagreements can potentially arise. When there's a formal agreement set out, expectations are clear and bold for both parties.
The referral agreement is used across a range of different industries, including travel, insurance, real estate, retail, and so much more. For example, some of the types of referral contracts include a construction referral fee agreement, insurance referral agreement, loan referral agreement, commission fee agreement, and a patient referral agreement. In marketing, a marketing referral agreement or affiliate referral agreement may also be used.
Companies can offer different types of compensation for referrals. In many cases, a cash fee is given.
But sometimes, referrals are compensated in other ways. Companies can also pay a referral with something they can offer from their brand. For example, a clothing brand may pay referrals with a monetary gift card to use in their stores.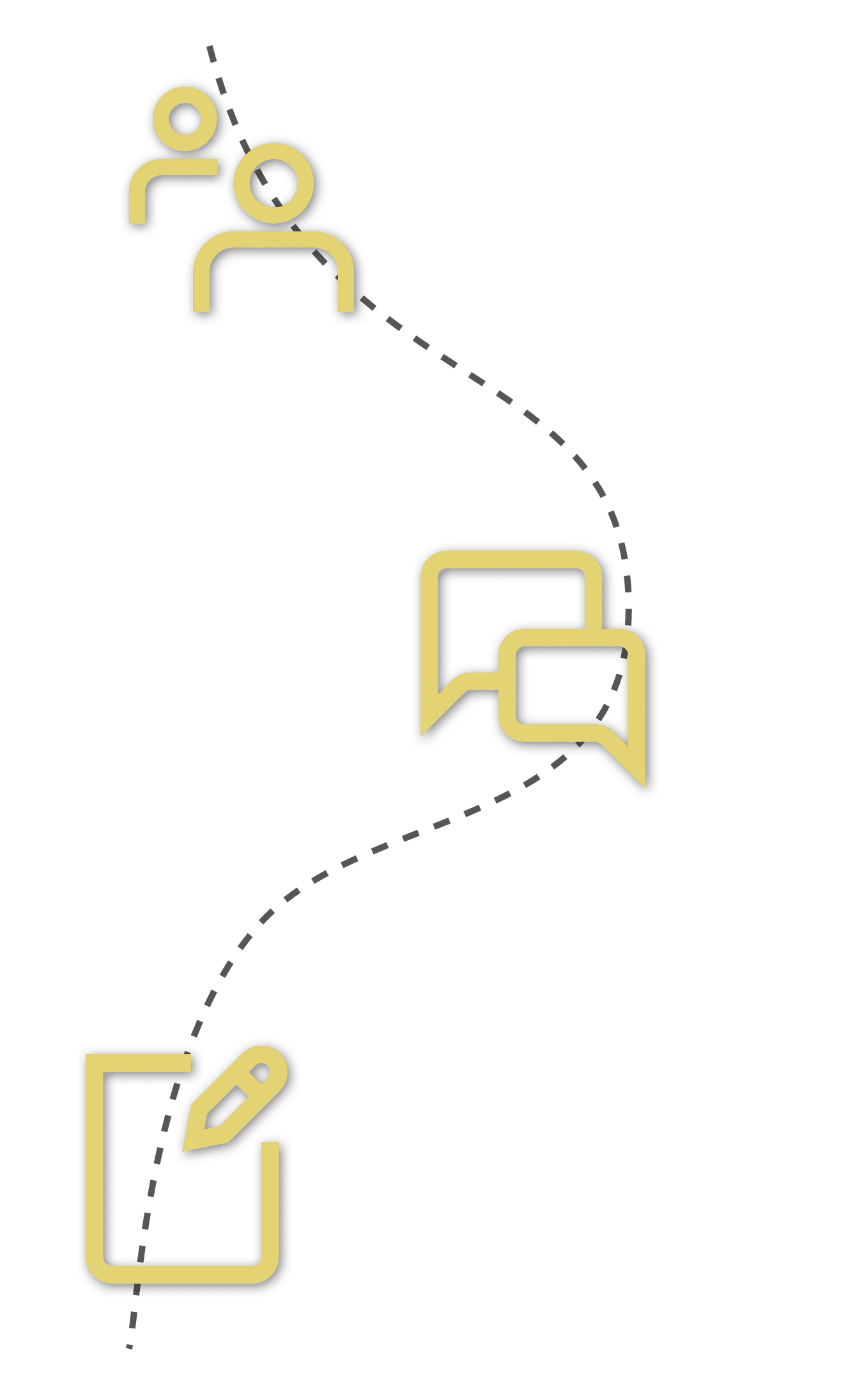 A real estate referral fee is a percentage of real estate commission that's given to a real estate broker in exchange for referring them to a client.
Though this varies, usually a referral fee is around 25% of the gross commission of a single transaction.
A real estate referral fee agreement is used for several reasons. Usually, it's because a real estate agent is either unlicensed or unqualified to assist their client when selling property located in a particular area, or for a specific type of real estate.
Let's pretend you're a real estate agent covering Maryland, and you have a customer who wants to buy a condo in Delaware. While these states are next to each other, you as a Maryland license holder cannot complete business in Delaware, a turf state.
But for business's sake, you can instead refer this customer to a real estate agent who is free to work in Delaware. In exchange for the referral agreement and commission agreement, your broker guarantees a cut of the commission – it's a win-win.
Another great example of when a referral fee letter, referral agreement PDF, or a real estate referral form word doc is used is when a customer is looking for services that you are legally allowed to offer, but you don't yet have the expertise to service that client. In the interests of your customer, you would refer them to another real estate agent.
Yet another good example of this is when your client is seeking services that you're technically licensed to provide, but you don't have the knowledge or expertise to be confident your client's best interests will be looked after.
If you're wondering 'can a realtor give a gift for a referral?', it depends. A gift used as a closing present works, but gifts that are used in replacement of monetary referral fees are banned by federal law.
Referral Agreement Real Estate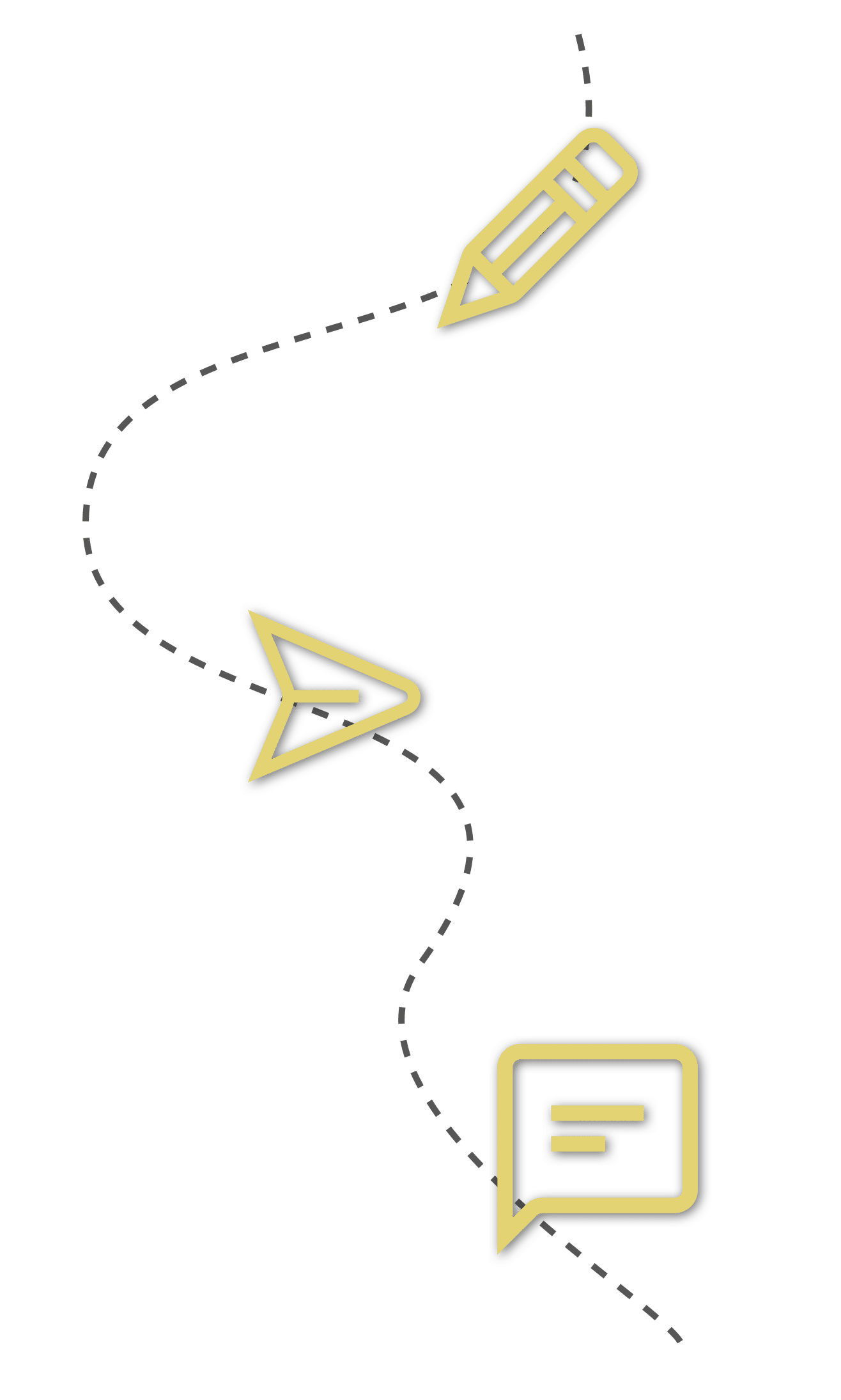 Many real estate referral companies use agreements to help grow and expand their business. By offering external agents a reward for referring a client, it means they still have the chance to cash in and make a sale. While they still have to offer a chunk of the profit, both parties are winning by closing the sale.
Any referral agreement real estate must be authorized by a licensed broker in order to be legal and binding. The referral partner agreement PDF or word doc must clearly show how long the agreement will last, the types of transactions included, and the payment agreed. Then, it must be signed by both parties.
A real estate referral agreement should also include the:
Referring source including the broker or agent's contact details

The receiving broker or agent's contact details

The summary of the referral fee

The term agreement

Signatures that are written from both the parties and the broker

Contact details for the customer referred

Any other details involving the referring agent's relationship with the customer
Here at Proposable, we've put together a handy referral partner agreement template to make life easier for you and to help you get up and running quickly.
Affiliate Referral Agreement
An affiliate referral agreement is different from a typical referral program. That's because affiliate referrals often come from well-known individuals such as industry-leaders or influencers like bloggers or Instagram stars.
A referral program, on the other hand, usually uses existing customers or external agents to encourage referrals. The referral marketing scheme focuses on the shared relationship between a brand and its customers, their friends, and associates of the company.
The scheme is usually open to current customers that promote the brand to new customers to snag rewards, usually for themselves and for friends and family. Any customer is usually welcome to get involved in a referral program.
However, with affiliate referral schemes, these big-name individuals will share brands with their followers in order to earn rewards and a finder fee agreement for sales leads. Because affiliate referrers often have a huge following and are liked and respected by many fans, they're like to sell many of the products they affiliate with. However, that also means they usually expect bigger rewards or more cash than your average customer referral.
Affiliate referral marketing is like recruiting a reputable and well-known salesperson to spread the word about a company or product online, and because that person is so famous, they're guaranteed to draw in sales.
An affiliate marketing agreement PDF or affiliate referral agreement is a contract between the affiliate and the company. It describes how the two parties will work together. Usually, a simple affiliate agreement template or a one page affiliate agreement will contain information on the following:
Description of referral services

The registration process of referred customers

Compensation agreement

Time length and termination

Confidentiality
Depending on the circumstances, an affiliate agreement may also cover intellectual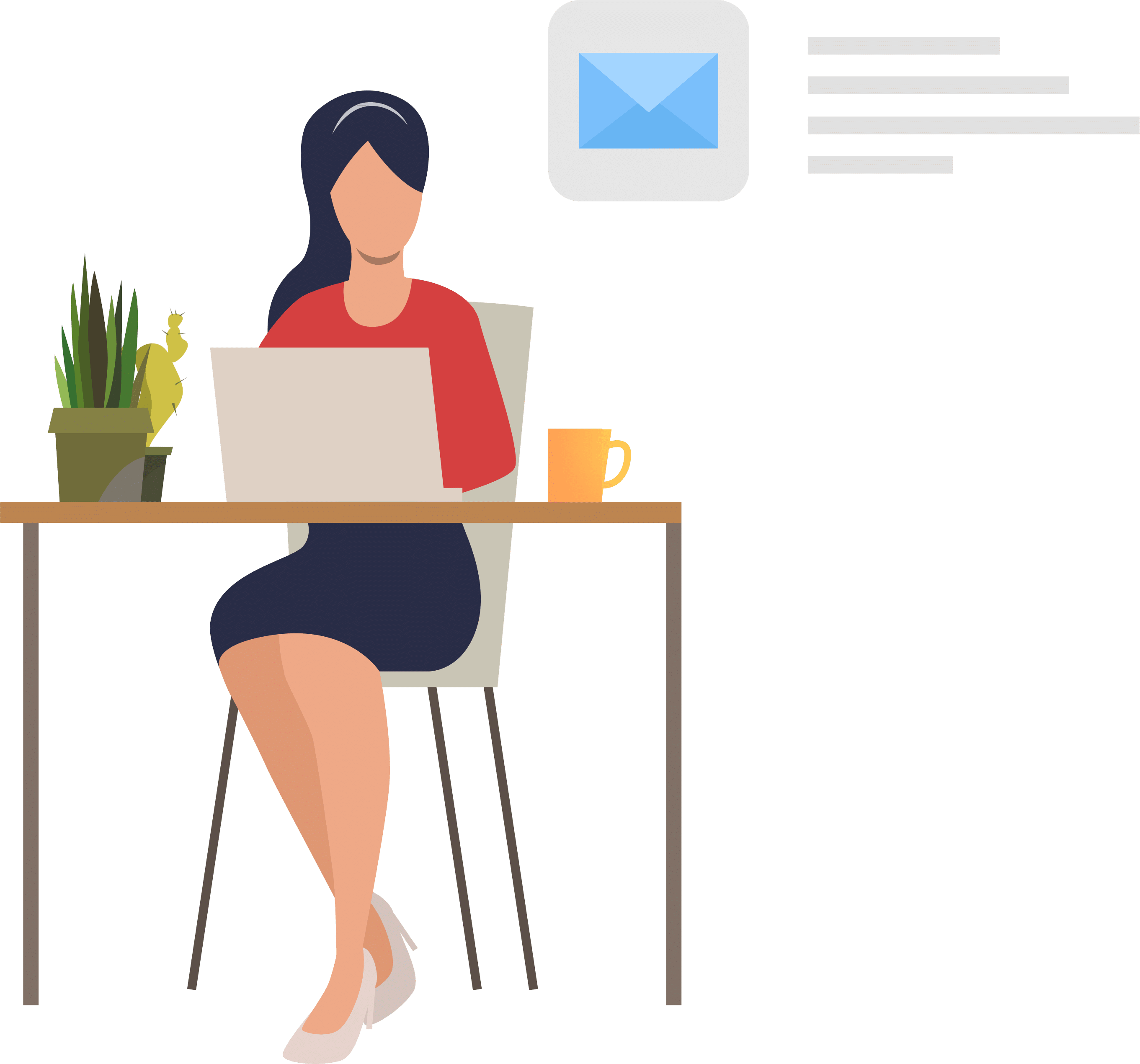 Edit & deliver this template.