Contract Agreement Sample
When you need to get a contract signed quickly, the last thing you want to be doing is trying to find the correct legal language or figure out the best way to format your agreement. We've taken the headache out of putting together contracts with our free and fillable contract agreement sample with all the right legal language to ensure you are protected. Deliver this agreement and get it signed in minutes with built-in eSignatures.
Best proposal software ever! 
I've tried soooo many proposal softwares and I'll never try another one after Proposable. It's so easy to use and it looks good, which all the others don't.
Smart, reliable, and constantly improving.
Proposable just works. I can make visually interesting sales presentations, dynamically insert content, and execute agreements. Proposable powers our entire sales process.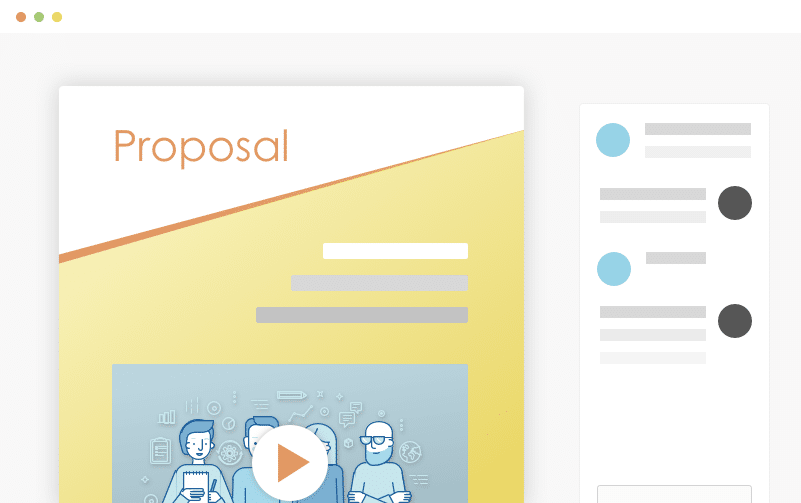 Wow Your Customers
Blow your clients away with a beautiful proposal that stands out above the rest. Add video and rich-media directly into your proposal pages for a more immersive sales presentation that's sure to make an impact.
Set Your Prices
Quickly build quotes, bids, and estimates with our flexible estimate block. With optional line-items, optional quantities, taxes, discounts and more, you can quickly represent your products and services in a polished and readable format. Organize all your products and services in the Pricing Catalog for instant recall.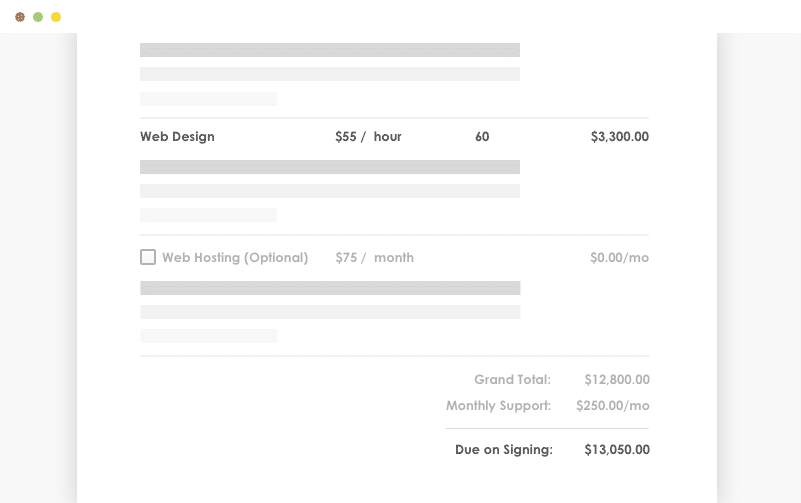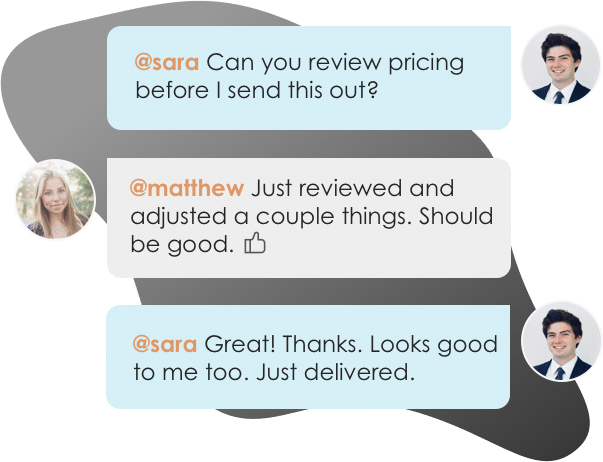 Work With Teammates
Easily collaborate with teammates on proposals. Mention team members to bring them into a proposal, or re-assign ownership when you need to handoff the proposal to another teammate.
Get It Signed
Close the deal faster with integrated e-Signatures. Place signatures, initials, and text field elements throughout your proposal wherever you need prospects to take action and your prospect is guided through a quick acceptance workflow to complete their acceptance. Counter-signing support is also included.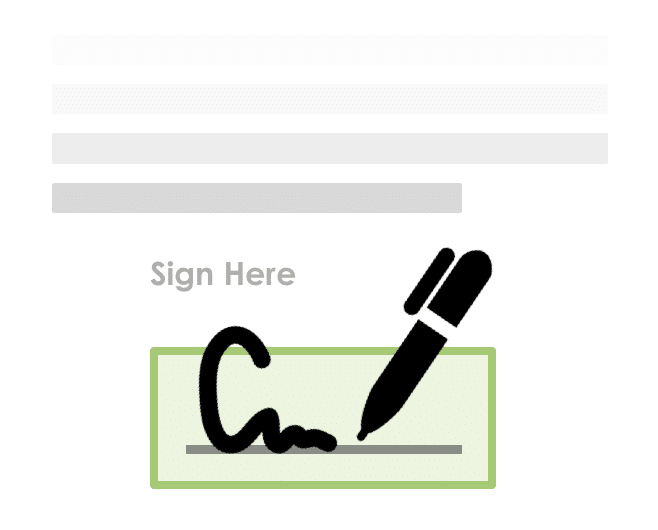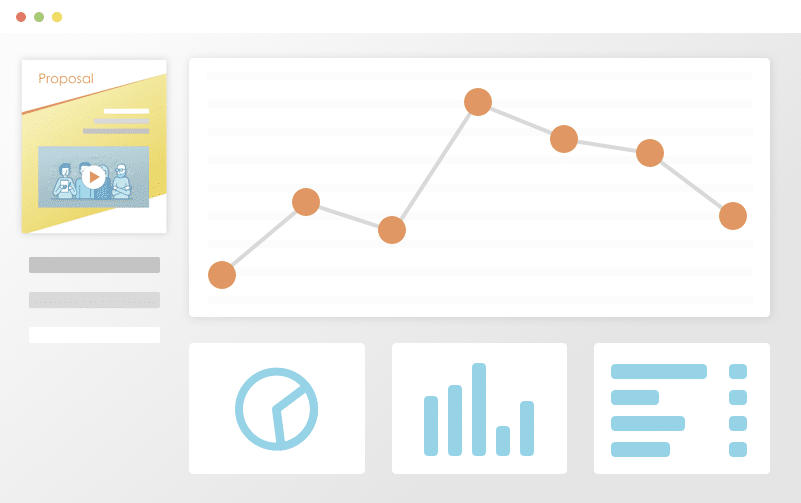 Track Everything
Ever wonder what happens to your proposal after you hit "send"? See detailed analytics and measure how each recipient is interacting with your sales material. Turn on real-time text or email notifications for proposal views and other key events.
Get Your Time Back
Save time and headaches by skipping the painful copy/paste and find & replace on all new proposals for your prospects and customers. Simplify your new proposal workflow to just a few clicks and go from spending hours on customizing new proposals to just minutes.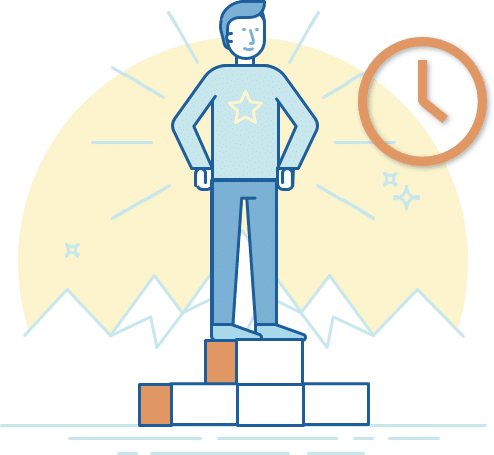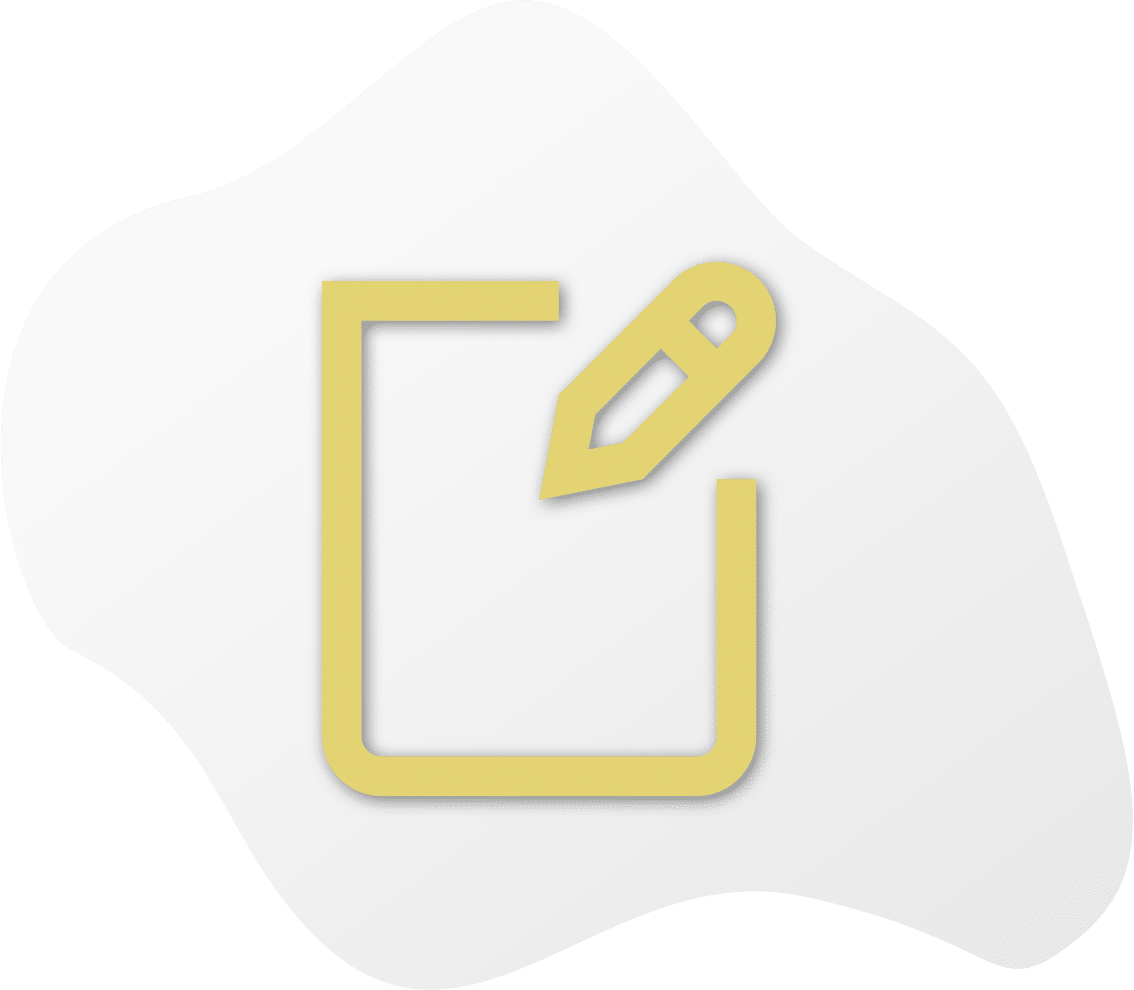 In the simplest terms, a contract is a legal agreement letter between two parties pdf (or any other kind of printed or digital document).
This manner of agreement form is integral in hammering out the precise terms and parameters involved for professional services between client and business. An agreement paper ensures that there's no potential for confusion, primarily when the conditions are written clearly.
Your work agreement letter between two parties doc is also a way to protect both parties in the case of a breach. With the rules in place, both people who have agreed to the terms understand they'll be subject to legal action when breaking the contract. In other words, a contract is legally enforceable.
If you're a professional who commonly works with clients, you'll want to utilize contracts to protect yourself and the client legally and financially. 
Having to draft up a new contract from scratch every time you need to define your terms of service wouldn't be efficient in the slightest. You'd be spending most of your time writing out contracts instead of providing the services you've been hired for.
Instead, an agreement letter sample pdf or simple professional services agreement template will streamline the process drastically. You can plug in the specifics within minutes while the more generic details are already entered. 
Do you want a sample contract agreement between two parties or a business agreement letter sample pdf that'll make you appear professional and reliable?
Look no further than Proposable.com.
We offer a variety of templates that will help build your brand while establishing terms that protect you and your clients. We offer a diverse array of designs and different contract-types that cover the needs of any given business for most manners of clientele. 
Choosing Proposable as your contract template provider will remove many of the headaches associated with the service agreement process.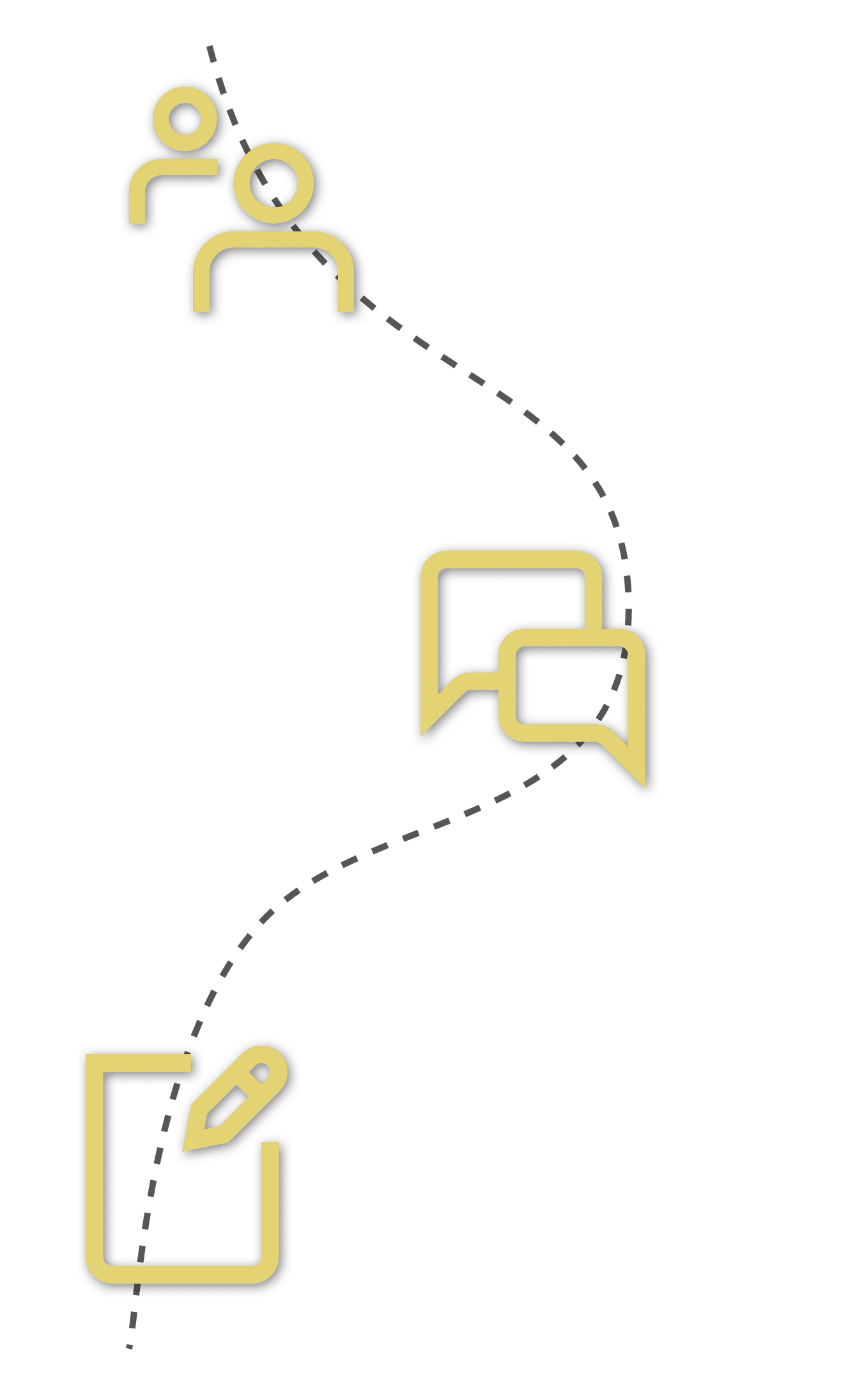 Simple Contract Agreement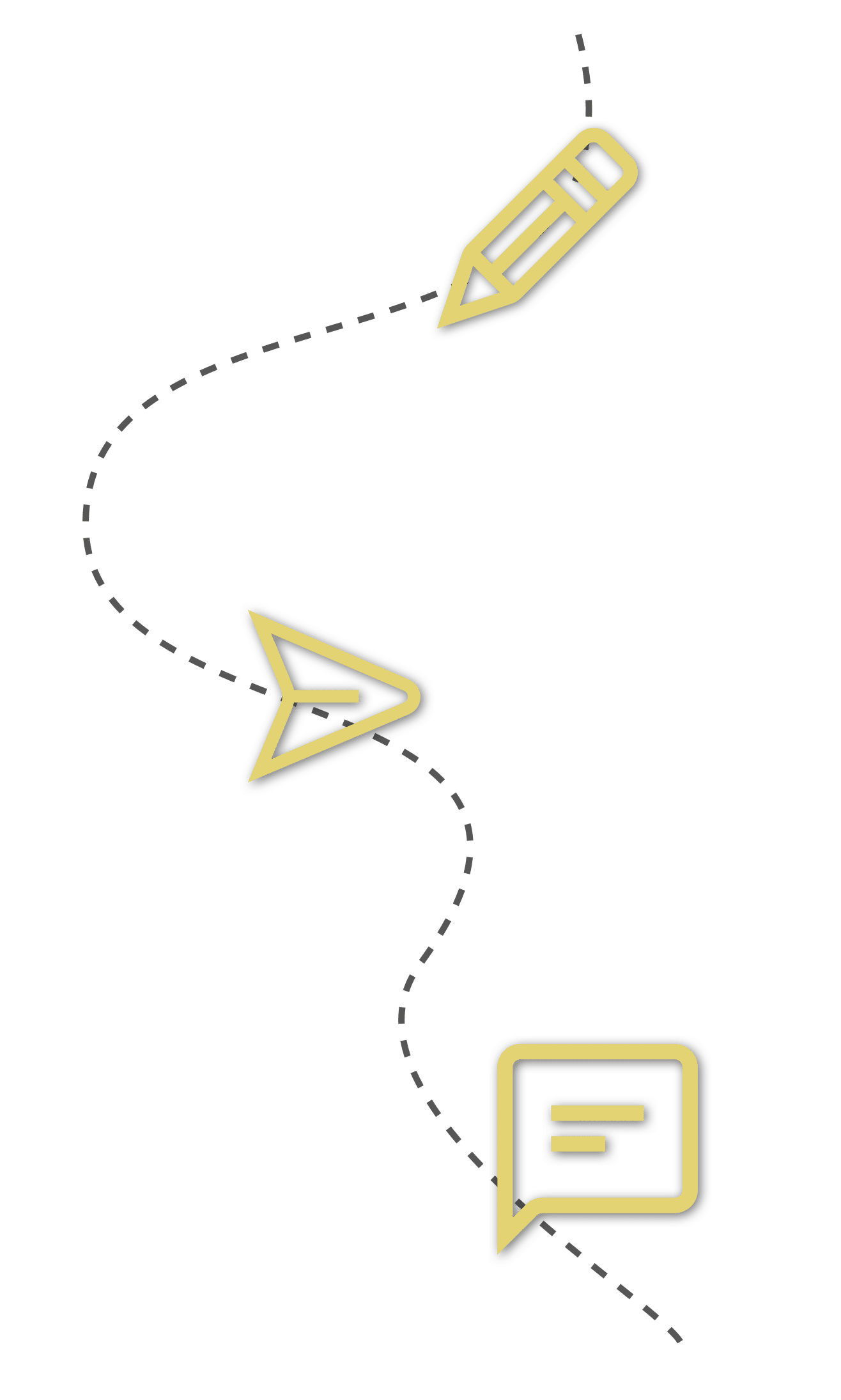 It's worth asking what should be involved in a simple contract agreement doc. 
Now, you can totally learn what's involved just by seeking out an example of a simple contract agreement form.
Or we can just explain here what's involved in the construction of a simple contract. 
Here are the four most crucial elements needed to construct a contract so that it's legally enforceable:
The offer 

A consideration

Acceptance of the offer

A mutual agreement by the parties involved
Of course, there are other factors like accurately spelling out the details, specifying payment obligations, and an agreement on what would terminate the contract. Furthermore, other terms that should be spelled out would be matters such as an agreement on how to resolve disputes, a confidentiality clause, and the state law that'll govern the contract. 
If you're trying to draw out adequate terms and conditions, you've probably already decided to seek a quality template. In which case, we'd suggest seeking out a simple contract example or a simple payment agreement template between two parties.
Why?
Because overly complicated contractual terms make matters too vague. And the murkier a contract, the likelier it is for someone to act in bad faith without facing any legal ramifications.
When the terms are straightforward and clearly defined, there's generally no subterfuge or any messing around. It keeps everybody above board and acting in good faith.
This factor can be particularly useful when planning a big gala, wedding, or banquet. With a simple event contract template, you'll have peace of mind during the planning process, knowing there'll be no surprises with the services provided. 
The main point is that the more complicated and wordier a contract, the less it serves both parties involved. 
Business Agreement Template
You'll learn fast that trying to create a custom business contract between two companies pdf for every agreement is not a practical way of operating.
Instead, you're far better served by utilizing a business agreement template. Of course, many agreements have their own unique specifications that you'll have to write on your own. However, many other pieces of general information don't need to be entered every time. 
Also, there's no reason to waste time aesthetically designing a new contract agreement letter pdf whenever you're working with a new client or business. 
Guess what? You can find a professional, aesthetically appealing, and detailed business contract template free online. 
Where can you find a free sample agreement between two parties pdf, contract agreement letter pdf, or client contract template?
Look no further than Proposable. We offer a free fillable business agreement templates that'll help you hit the ground running with your contracts. Through our services, you'll save plenty of time and maintain your peace of mind knowing that your signed agreements boost your brand.
So, we ask again: why waste time writing out every detail of your contracts alone, when you have a platform like Proposable to do much of the work for you? Work smarter, not harder!
How to Write an Agreement Letter
When you're reaching a money agreement between two parties, it can start with a letter of agreement.
More specifically, a mutual agreement between two parties can be written in a letter that outlines conditions. This letter can establish terms between an employer and employee while also being utilized for a contractor providing an organization with services. Such a document will outline expectations and protect those involved. 
A contract agreement letter or payment agreement letter differs from an actual contract, though. To further elaborate, a contract's outline is far more rigid than that of an agreement letter.
However, a written agreement letter can be legally binding – much like a contract – if it contains an acceptance of the terms involved. The most distinct way to legalize this agreement is through signatures for a clearly defined acceptance of the conditions. 
Though, it's fair to wonder how to write an agreement letter or contract letter pdf. Don't worry, we have you covered.
First, a contract agreement letter for payment should clearly indicate the parties involved. The date the agreement will take effect, as well as the venture's title should be included. From there, the reason for the agreement should be clearly stated in the first paragraph. All details should be included in the beginning part of this letter, such as stakeholder ratio or payment period, etc. 
Given the legalities involved in these agreements, it would be wise to get a lawyer to draft the details. However, with a sample agreement between two parties doc or a sample contract agreement between two parties pdf, you'll have a template as a business owner to simplify the process.
You won't have to pay a lawyer and can establish the terms on your own.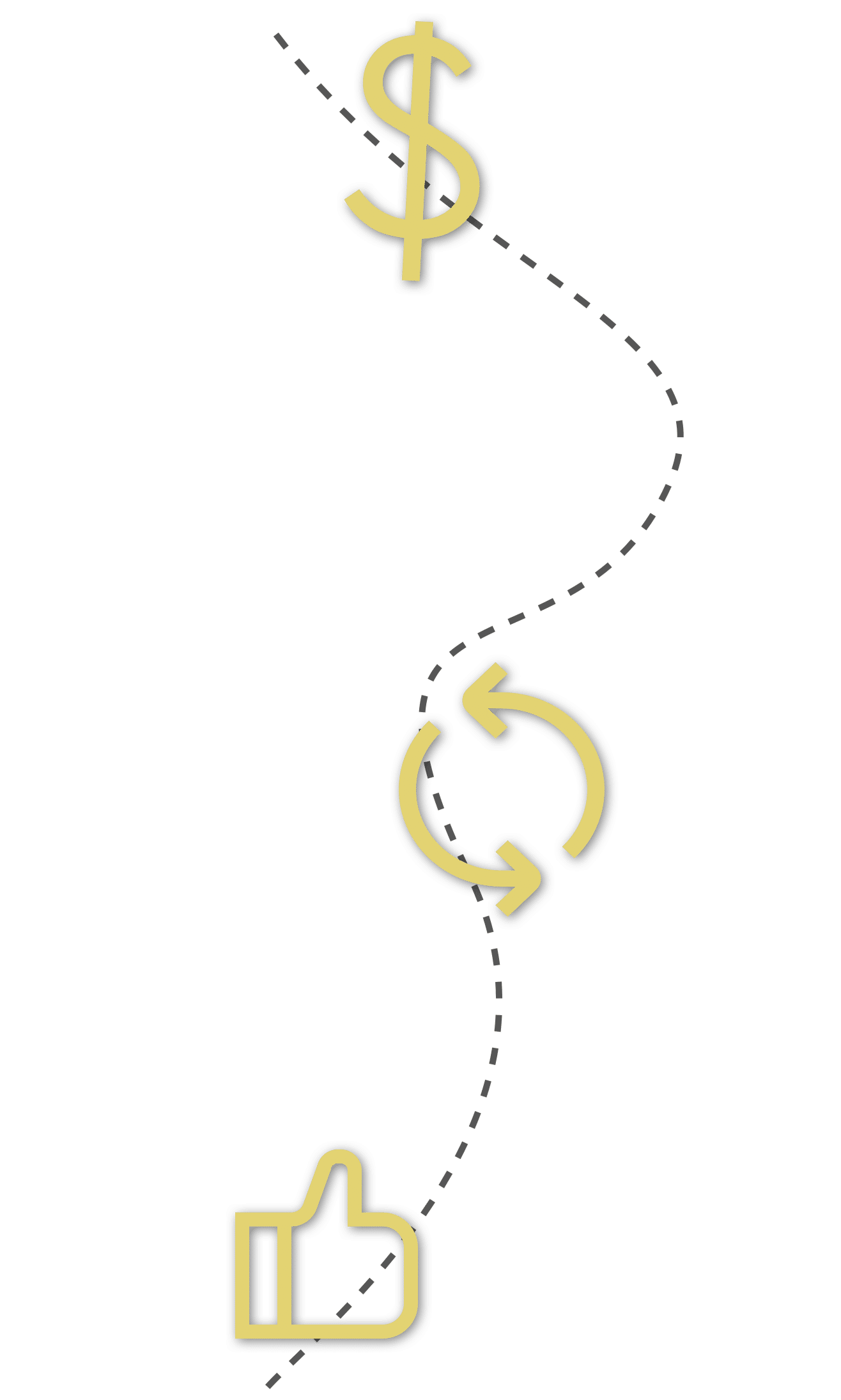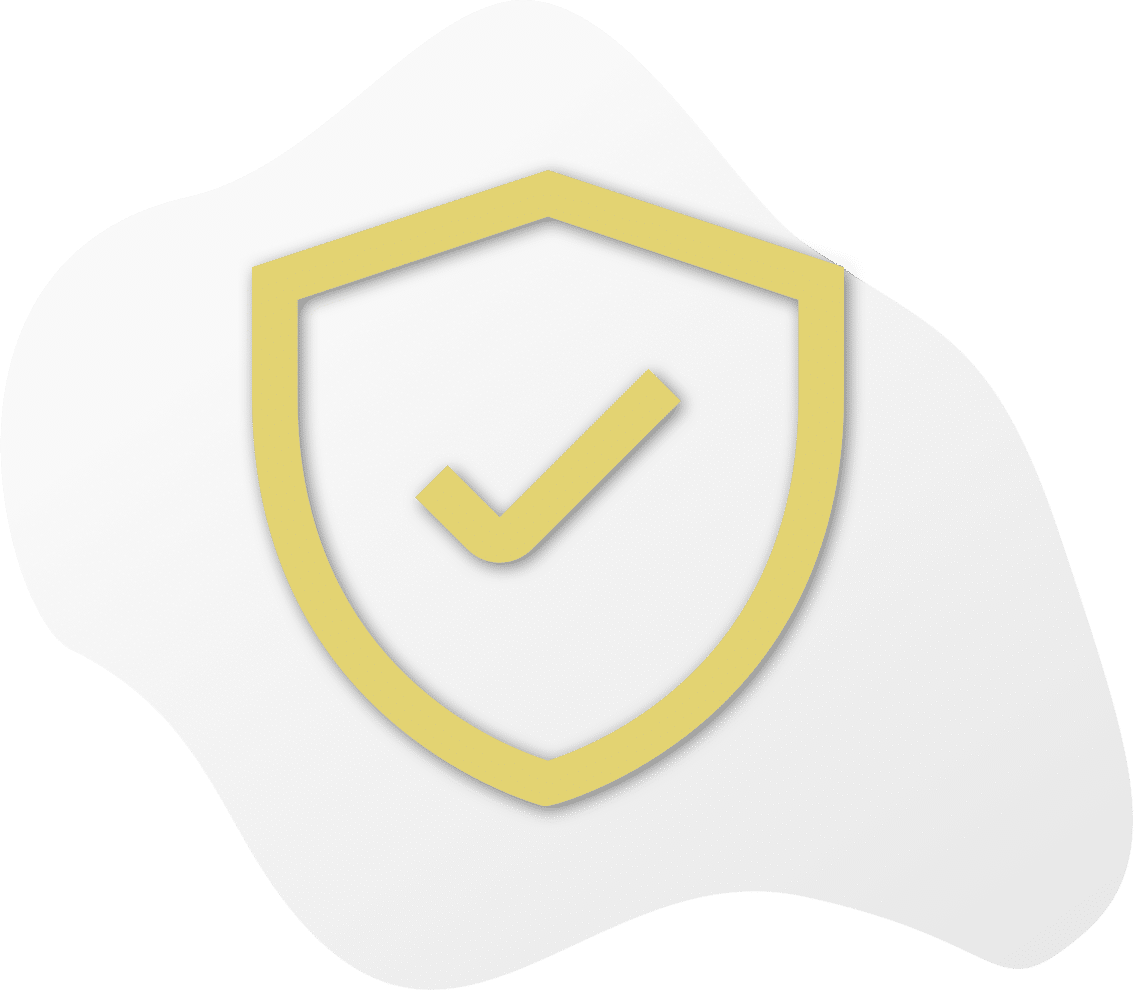 Service contracts are a regular occurrence between businesses and clients, or through business-to-business services, like with contractors.
Generally, you'll sign a printable service agreement or a service agreement letter with vendors, construction companies, mechanics, phone companies, or internet providers, etc.
These agreements ensure any consumer (B2C or B2B) will get what they paid for, no more and no less. But, they also ensure that the businesses will receive the payments they're promised and aren't on the hook for providing more than was agreed to. 
Here are some terms that are most commonly defined in service contracts:
Duration of the contract

Scope of Work

Responsibilities

Payment Terms

Dispute Resolution Terms

Intellectual Property Rights 

Liabilities/Indemnification

Amendments
And these types of contracts are an integral part of any service-based business—and are an everyday requirement. You don't want to waste your time drawing up something custom and brand new every time you're providing services to a new client. 
As such, you'll be well-served by using a free sample contract for services agreement pdf or a business services agreement template. 
With a templated service contract example, your day becomes that much more streamlined and efficient. You can worry primarily about essential things like marketing, business strategies, and the actual quality of services. And you don't have to waste energy on the intricate terms of your service contracts. 
Fortunately, if you're seeking a business services agreement template or business services contract template, Proposable has you covered. Our service contract template page provides businesses with a vast array of options. It makes the creation of these contracts a mere matter of plug and play. 
With Proposable, your service contracts will boost your brand image while protecting you and your customers from any potential pitfalls.
Edit & deliver this template.