Service Level Agreement Template
When you're working with customers and partners, it's important to have your service level agreement handy to send out quickly. Use our fillable SLA template to customize to your needs, then deliver it in minutes.
Best proposal software ever! 
I've tried soooo many proposal softwares and I'll never try another one after Proposable. It's so easy to use and it looks good, which all the others don't.
Smart, reliable, and constantly improving.
Proposable just works. I can make visually interesting sales presentations, dynamically insert content, and execute agreements. Proposable powers our entire sales process.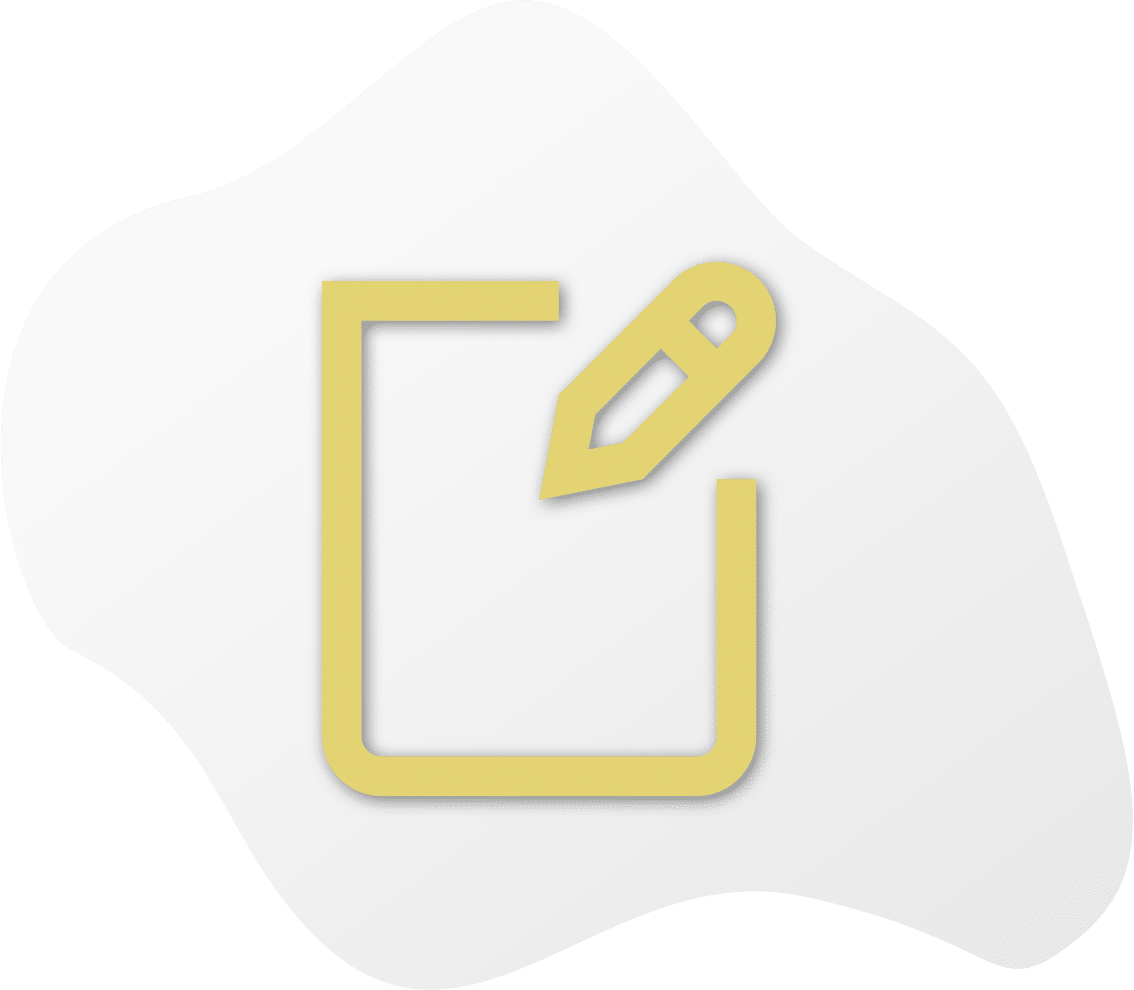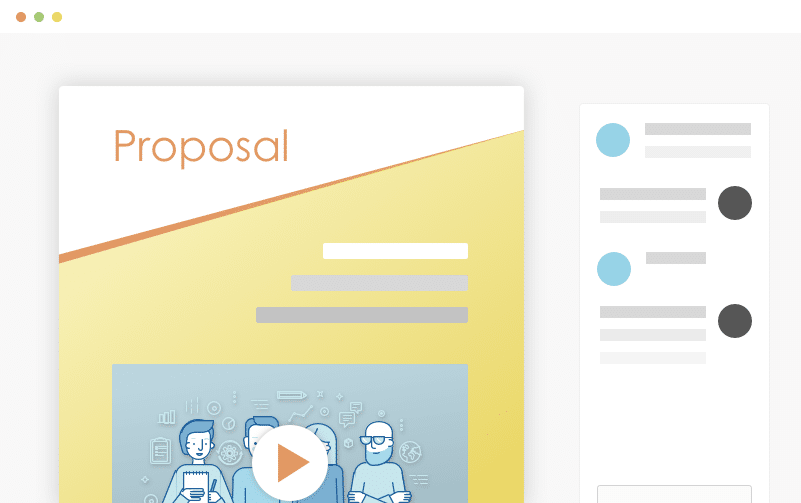 Wow Your Customers
Blow your clients away with a beautiful proposal that stands out above the rest. Add video and rich-media directly into your proposal pages for a more immersive sales presentation that's sure to make an impact.
Set Your Prices
Quickly build quotes, bids, and estimates with our flexible estimate block. With optional line-items, optional quantities, taxes, discounts and more, you can quickly represent your products and services in a polished and readable format. Organize all your products and services in the Pricing Catalog for instant recall.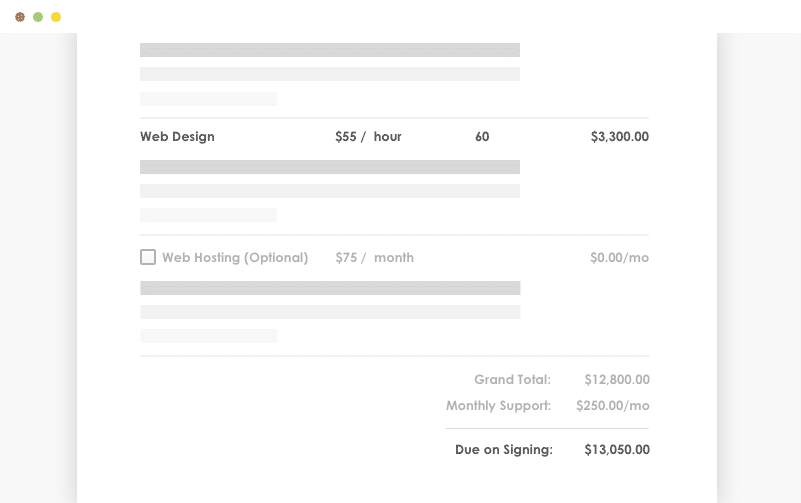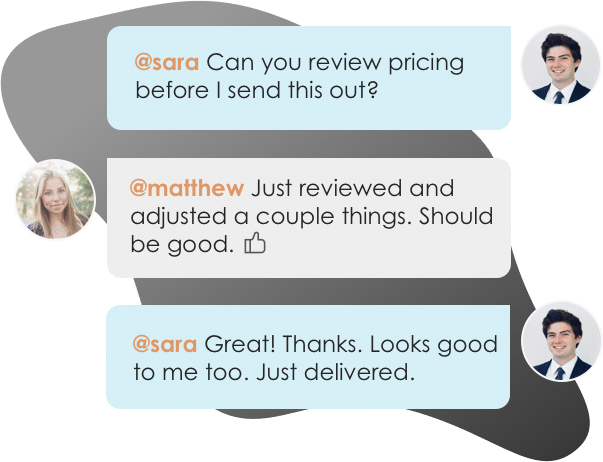 Work With Teammates
Easily collaborate with teammates on proposals. Mention team members to bring them into a proposal, or re-assign ownership when you need to handoff the proposal to another teammate.
Get It Signed
Close the deal faster with integrated e-Signatures. Place signatures, initials, and text field elements throughout your proposal wherever you need prospects to take action and your prospect is guided through a quick acceptance workflow to complete their acceptance. Counter-signing support is also included.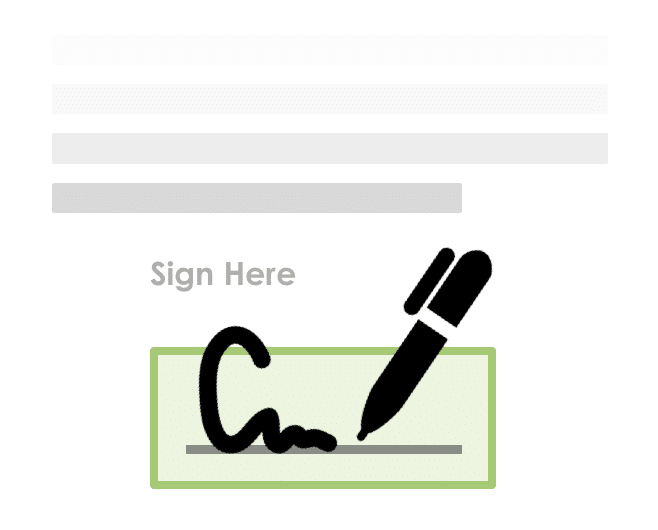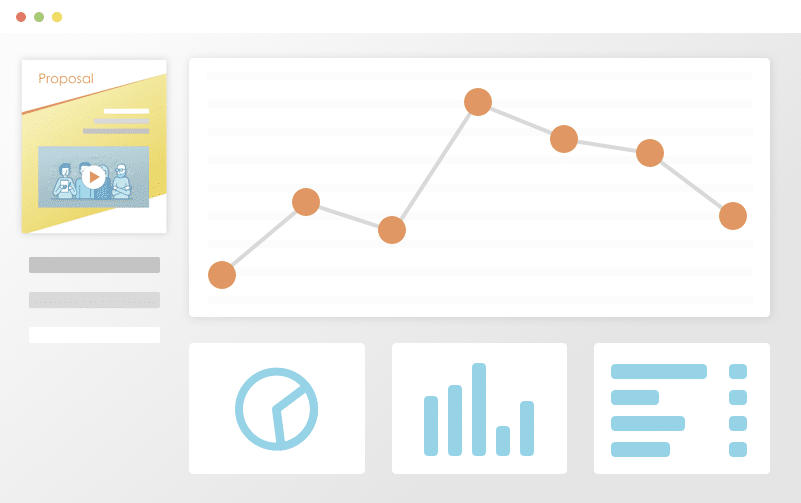 Track Everything
Ever wonder what happens to your proposal after you hit "send"? See detailed analytics and measure how each recipient is interacting with your sales material. Turn on real-time text or email notifications for proposal views and other key events.
Get Your Time Back
Save time and headaches by skipping the painful copy/paste and find & replace on all new proposals for your prospects and customers. Simplify your new proposal workflow to just a few clicks and go from spending hours on customizing new proposals to just minutes.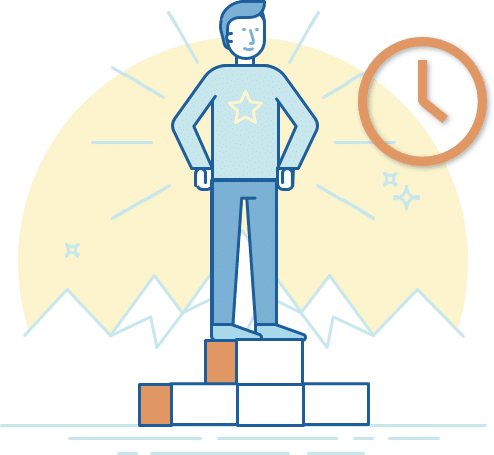 A service-level agreement (SLA) is a type of contract that sets forth the terms and conditions of deliverables that one person or entity agrees to provide to another. It's a contractual obligation that can exist between a business and its client base or between business units that offer a reoccurring service to another. In short, they are contracts that define how services are delivered.
You can use an SLA when customers retain your services or between departments such as sales and marketing. Ultimately, you want to create your SLA using a service level agreement template doc that addresses this unique relationship no matter which forms it takes. However, every service agreement, even one-page service level agreement templates carry common elements as in the way every contract does with a few key differences.
A standard service level agreement template should include:
A description upon which the services are to be rendered

The utility each party hopes to receive from the relationship

Names and address information of the parties involved

What exchange of value is going to occur in terms of money or property

The main points of contact while the SLA is in effect

What the contingency is if goals aren't met

Remedies parties can take if they want to cancel or dispute the contract
As you can see, the SLA is like a contract physically and legally, but it addresses specific issues that other contracts don't. Using an agreement that aligns with the types of services offered is critical to the enforceability of the relationship as well as the amicability of it. A project-specific template can add legal language where others fall flat.
Now that you genuinely understand what an SLA is, let's shift focus and set our sights on how you can effectively use service level agreement examples to make the contract writing process much easier than imagined.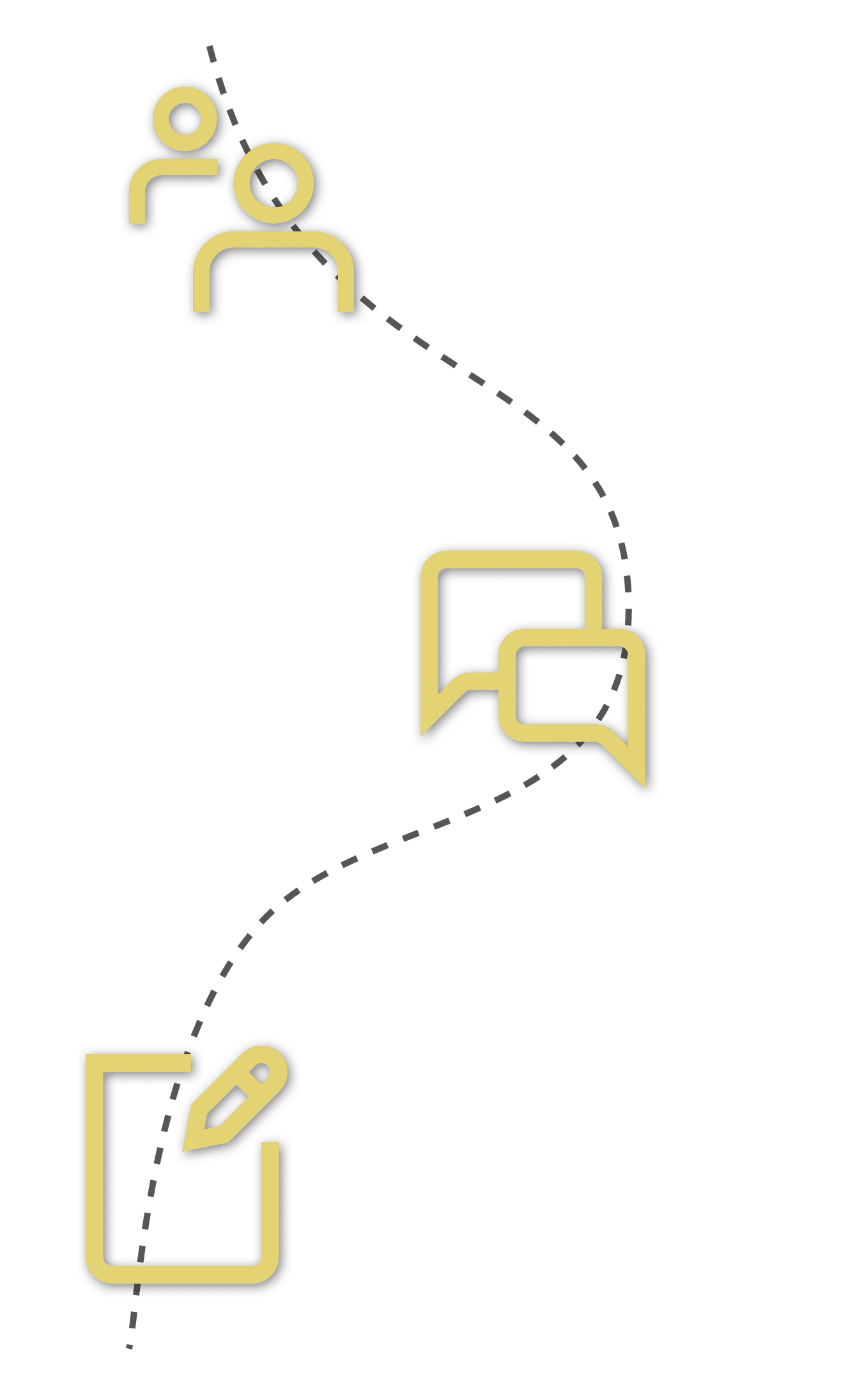 Service Level Agreement Example
If it sounds a bit overwhelming to draft an SLA from scratch, you might be right. That's what lawyers are for. However, with the advent of widely shared information online, you can draft a simple SLA on your own using a service level agreement example. You can find SLA sample agreements in multiple formats, including service level agreement examples, PDF documents or a service level agreement sample doc.
The choice is up to you, and it's one that you should make wisely since contract errors and issues can come back to hurt you in unexpected ways later down the road. Avoid the calamity altogether by crafting an SLA that makes sense by using samples that already exist online.
However, you want to make sure that you review example documents carefully. It's a practice that can help you gain a unique insight into the contract for which you are regularly asking people to sign. For instance, you may value simple, straightforward language when creating a service level agreement example Word document.
Align Your Contracts to Meet Your Business Needs
So, as you comb the internet for a treasure trove of look for options that align with your tone. Also one-page keep an eye out samples that resonate with your service offerings. For example, a third-party logistics provider will definitely want to use a 3pl service agreement template or a 3pl service level agreement template to ensure total compliance across their business units and goals.
Did you know that attorneys use sample service level agreement examples when drafting their own contracts in-house? It's a smart move. After all, we learn from the mistakes of others and include information that is pertinent to the SLA relationship to avoid future hardship. Take a cue from some of the brightest minds and utilize a template to ensure that your contracts align with your needs.
Internal Service Level Agreement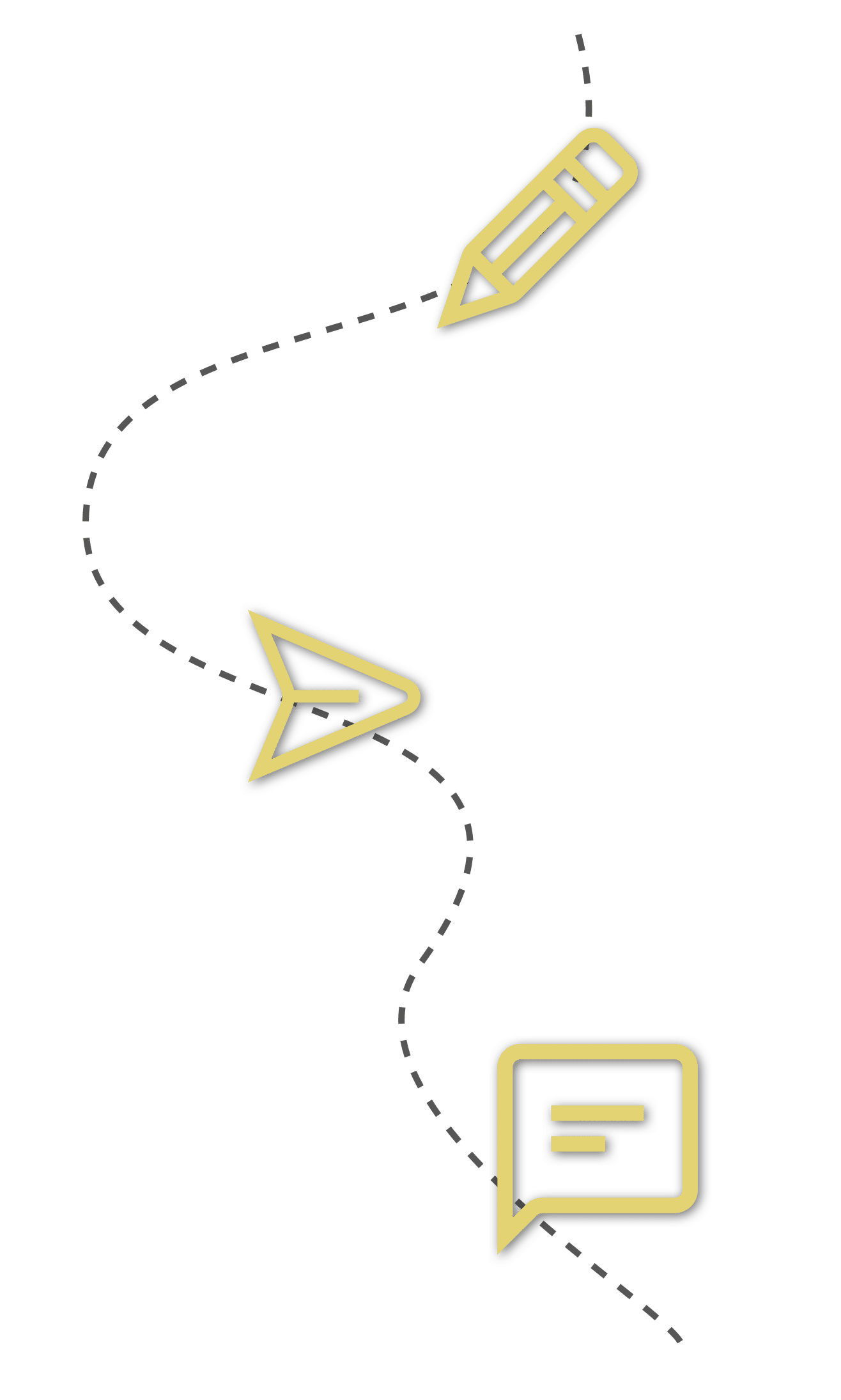 An internal service level agreement is like an SLA in that it dictates how services are to be performed between two more parties. However, an internal SLA is a service contract that companies use to govern their services between departments.
Again, it's another smart move. When you can track your internal services, you can provide better customer service while reducing costs and redundancies. Typical uses of an internal SLA at a company include I.T. help desk services, sales and marketing services, and other business processes that your departments may want to utilize internally.
When selecting an internal service level agreement template, make sure you look for an internal service level agreement template doc that you can edit and customize to meet your needs.
Upon reviewing internal service level agreement examples PDF formats, you will likely find that the agreement basically covers a few aspects:
A description of internal services provided

Specific information regarding dates, times, budgets, and limitations

How the service must be delivered by the contracting department

What avenues of communication a department should take to report a problem.

Types of penalties that can occur if services go unmet

How the quality of service is monitored and tracked
The ultimate goal of any interdepartmental service level agreement example is to set boundaries, reduce conflict, and allow a company to work more cohesively as a unit.
IT Service Level Agreement
As we mentioned in the previous section, it's a good idea to use internal SLAs for several reasons. We also touched upon various examples of SLAs, including an IT level service agreement. IT SLAs can occur both internally and externally.
An IT service level agreement is the contract that exists between a vendor or an internal company IT department to provide ongoing and on-off IT administration projects. This type of contract absolutely calls for the need to use industry-specific IT service level agreement template or an ISP service level agreement template for hosting providers.  Your company can contract with an IT professional using this type of agreement to:
Maintain and update internal and cloud services

Perform routine maintenance across networks and devices

Actively support information security efforts by deploying the right defense programs

Providing troubleshooting and customer support when experiencing service issues
You can contract with an IT service provider. It's critical to have this type of relationship established since you never know when you are going to have a tech emergency that compromises your entire network. Make sure you have a professional, contracted IT specialist lying in wait in case you call.
Marketing Agency Service Level Agreement Template
Marketing is a fun industry. Most people see it as a stereotype from the hit TV show, Mad Men. And yes, while marketers definitely think outside of the box, its reach precedes the reasoning behind your advertising in the first place. Marketing is the 'why' and 'how' of your business.
Since it's a delicate role, you want to ensure that you have a marketing agency service level agreement template on tap that can address the unique needs of this relationship. Not only is marketing shown the secret sauce of your business, but they also handle your proprietary creative work. Do you actually know who owns your logo? You assume it's your company, but what if the fine print allowed the marketing design professional to reuse certain design elements? It would be a nightmare to see a similar logo being used by a similar company.
That's why you need a marketing service level agreement template that accounts for intellectual property. Make sure that eh template you select address issues, not only related to IP, but to how services are to be delivered, how they are going to be paid, and what your options are if your marketing team doesn't produce the expected results as promised.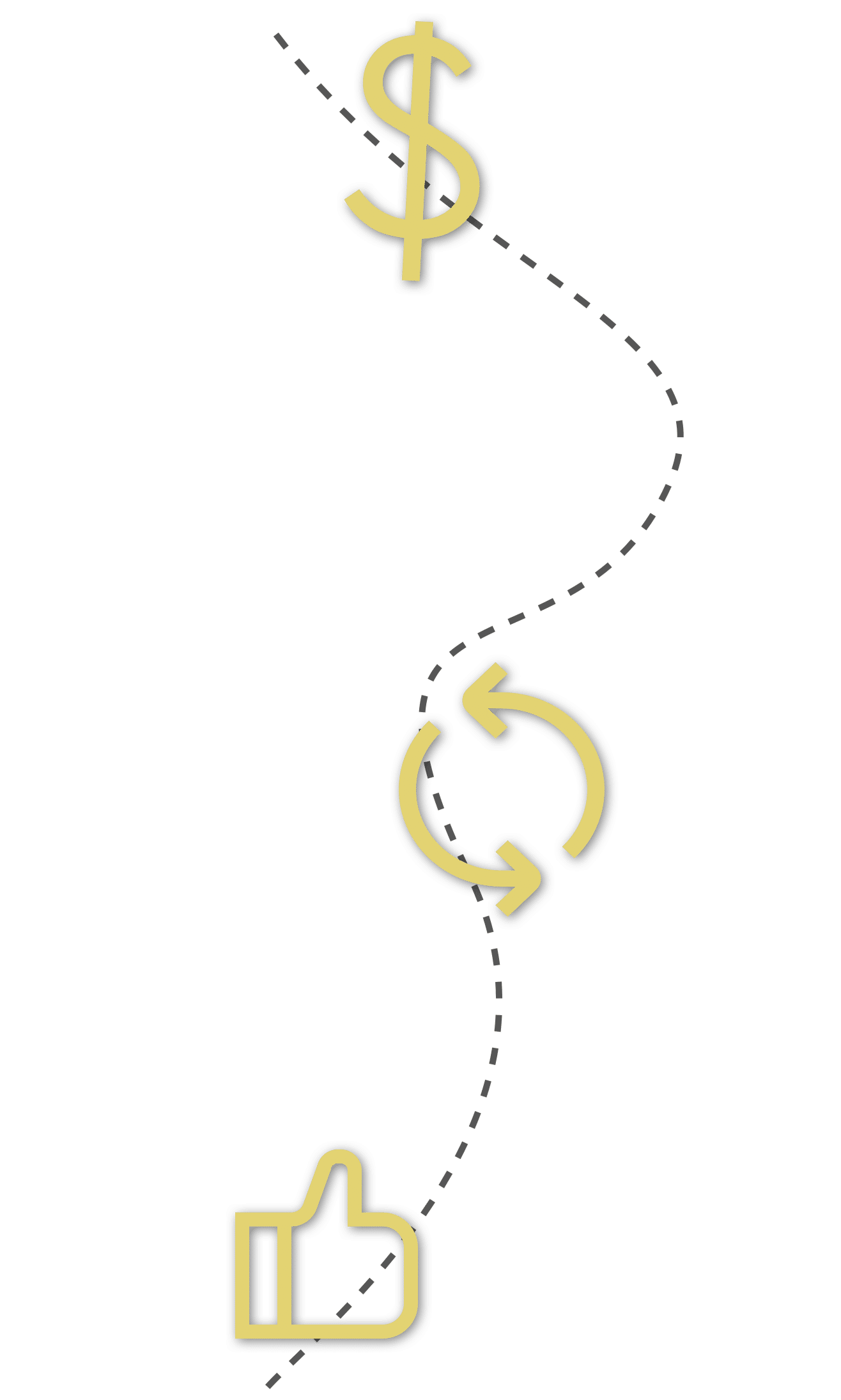 Vendor Service Level Agreement Template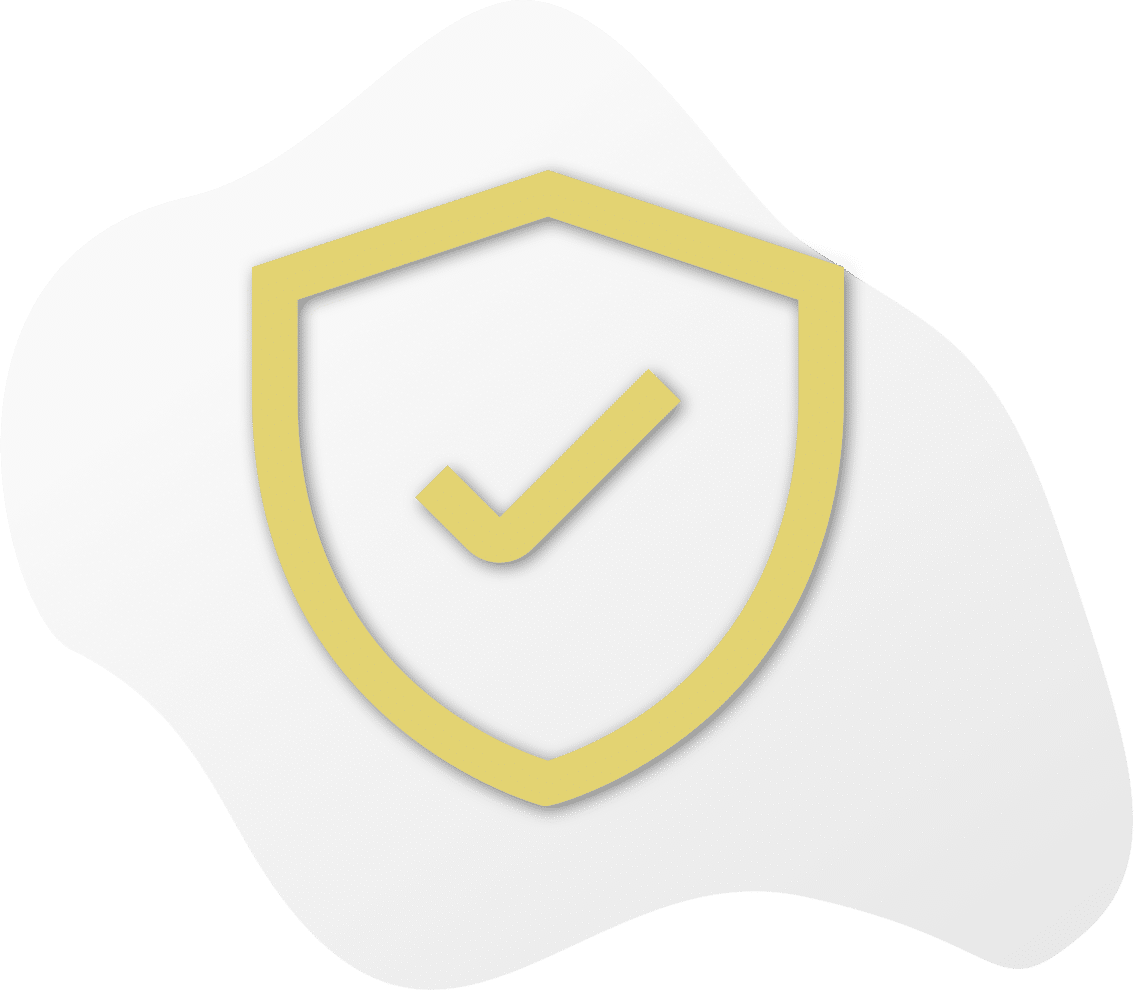 A vendor is a third-party provider that your company can employ to provide specialized services that don't align with your business strategy. For some business activities within an organization, some issues and shortcomings persist long enough for company leaders to recognize a need to fill a particular role, but can't quite validate the hiring of a full-time position.
In this scenario, it makes sense to hire a vendor. You can solidify a legal relationship with your providers using a vendor service level agreement template. Like all contracts, a sample service level agreement for outsourcing template can offer insight as to what should actually go into the contract.
Be sure you find a vendor SLA that works for the role with which you are attempting to fill. For example, when hiring someone to administer your business applications, try to find a sample service level agreement for application support. Or, if your company offers on-site emergency medical care, it makes more sense to use a service level agreement template healthcare document than using a generic one.
Even 3pl providers utilize a warehouse service level agreement template to address their business' unique needs. Industry-specific templates can provide you with protections and ideas that others can't accommodate. For example, using a generic template form may miss some of the finite details that an industry-specific template can offer you. Make sure you take advantage of the tools available to you.
Edit & deliver this template.