Vendor Contract
If you work with vendors it's important that you have a strong vendor contract that sets expectations and protects you legally. We've made it easy to get started building your own vendor contract immediately with our free, fillable template. This template gives you a simple framework for creating, delivering, and getting vendor contracts signed quickly. Customize and deliver in minutes, then get it signed with built-in eSignature.
Best proposal software ever! 
I've tried soooo many proposal softwares and I'll never try another one after Proposable. It's so easy to use and it looks good, which all the others don't.
Smart, reliable, and constantly improving.
Proposable just works. I can make visually interesting sales presentations, dynamically insert content, and execute agreements. Proposable powers our entire sales process.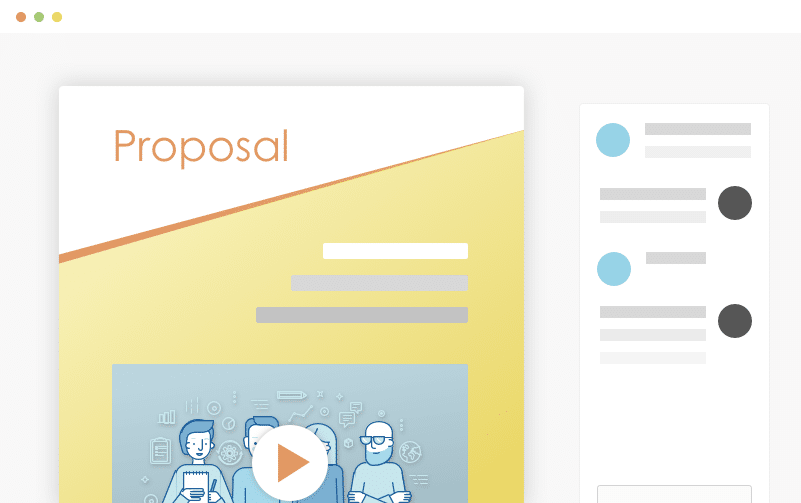 Wow Your Customers
Blow your clients away with a beautiful proposal that stands out above the rest. Add video and rich-media directly into your proposal pages for a more immersive sales presentation that's sure to make an impact.
Set Your Prices
Quickly build quotes, bids, and estimates with our flexible estimate block. With optional line-items, optional quantities, taxes, discounts and more, you can quickly represent your products and services in a polished and readable format. Organize all your products and services in the Pricing Catalog for instant recall.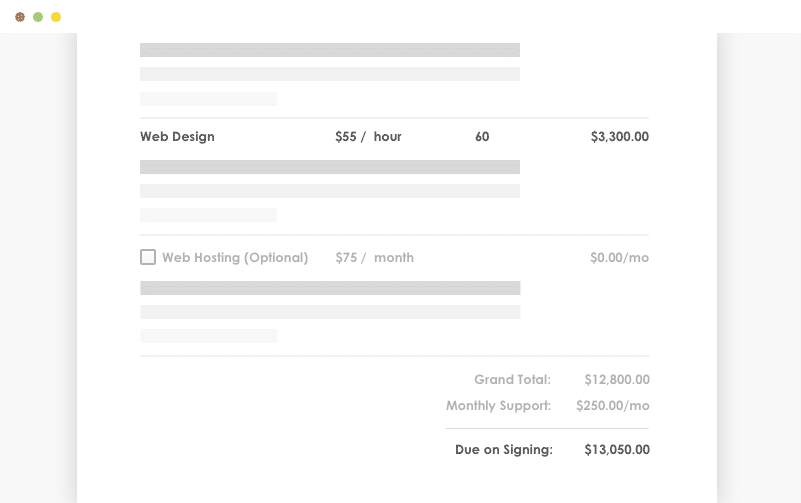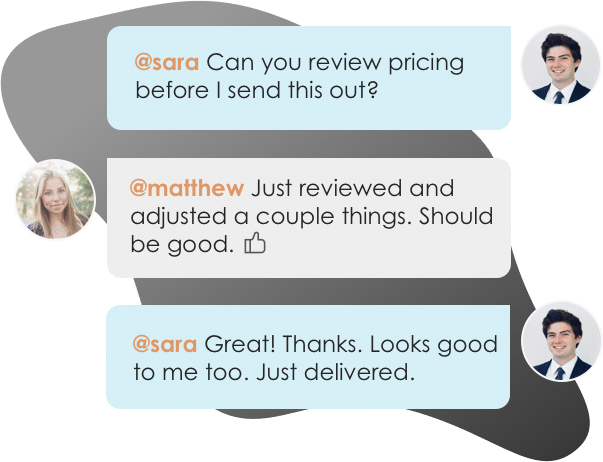 Work With Teammates
Easily collaborate with teammates on proposals. Mention team members to bring them into a proposal, or re-assign ownership when you need to handoff the proposal to another teammate.
Get It Signed
Close the deal faster with integrated e-Signatures. Place signatures, initials, and text field elements throughout your proposal wherever you need prospects to take action and your prospect is guided through a quick acceptance workflow to complete their acceptance. Counter-signing support is also included.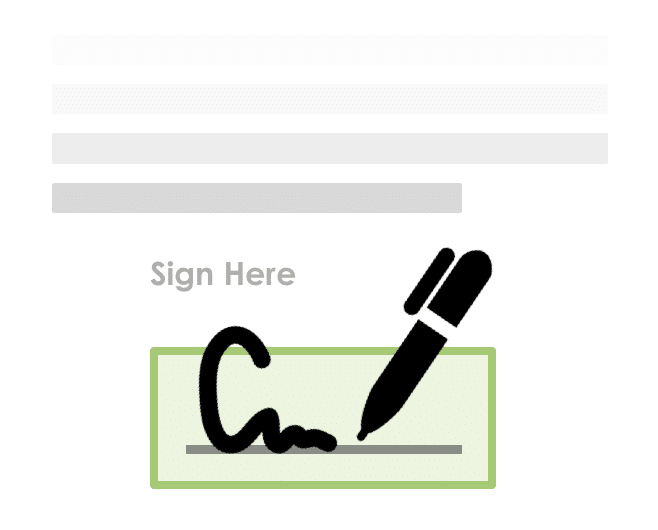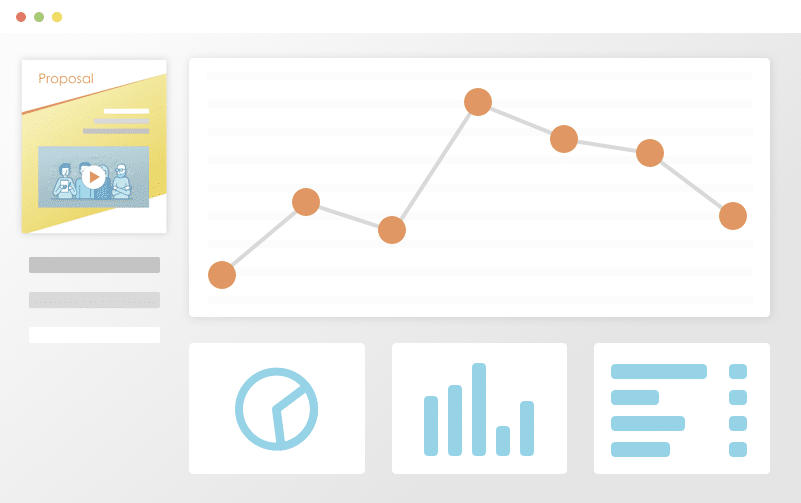 Track Everything
Ever wonder what happens to your proposal after you hit "send"? See detailed analytics and measure how each recipient is interacting with your sales material. Turn on real-time text or email notifications for proposal views and other key events.
Get Your Time Back
Save time and headaches by skipping the painful copy/paste and find & replace on all new proposals for your prospects and customers. Simplify your new proposal workflow to just a few clicks and go from spending hours on customizing new proposals to just minutes.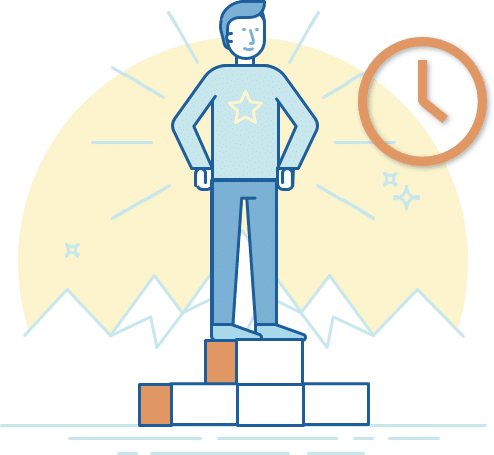 Edit & Deliver This Template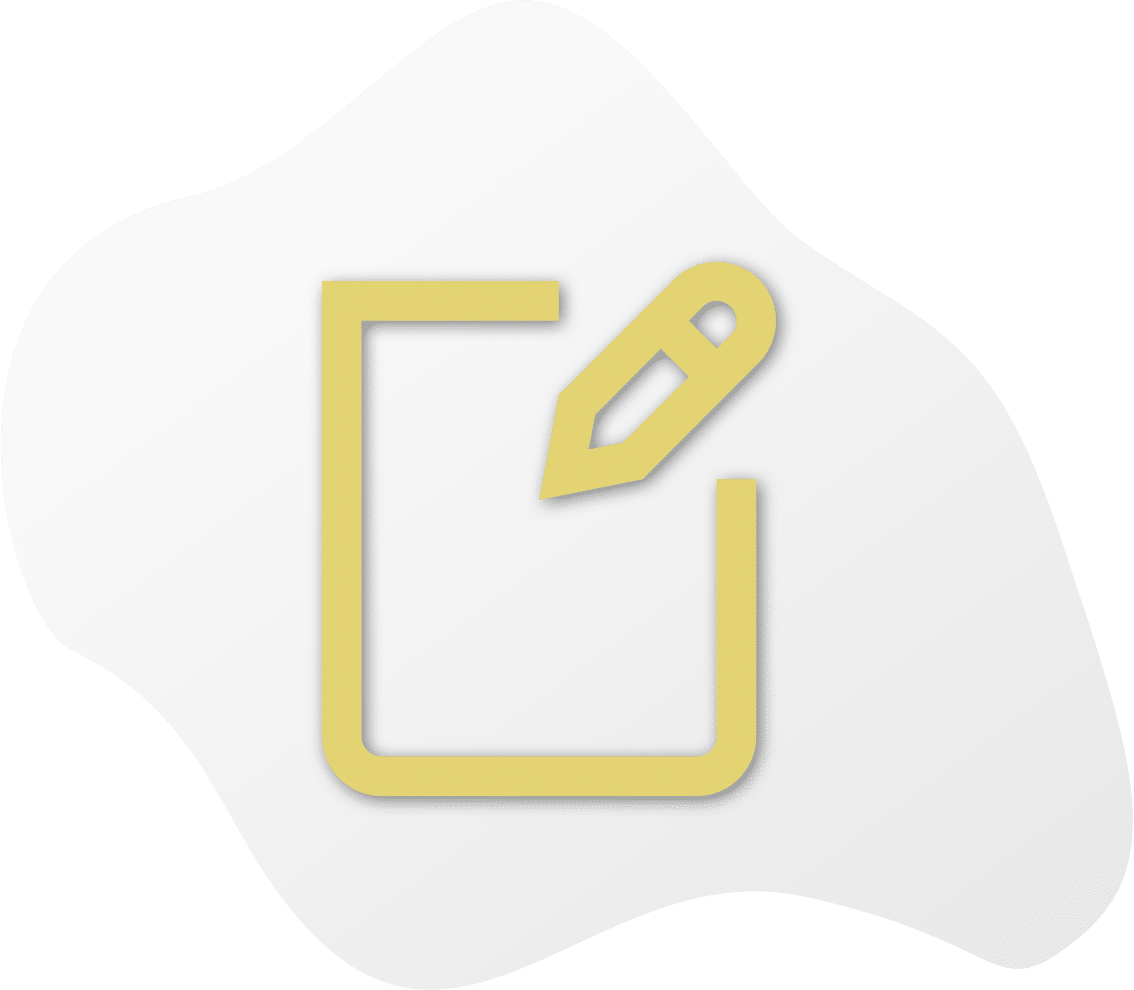 Simply put, a vendor contract is a business contract between you and one of your vendors. A vendor is a person or company that sells goods or services to your company. A vendor agreement letter is a business contract that should clearly state and define the scope or exchange of goods and services for compensation. They tend to be used for events, but an authorized retailer agreement can be used anytime you work with an outside vendor.
A vendor contract is used to ensure that the expectations and obligations of both parties are met. The key elements simple vendor agreement template should contain the scope of services or products, the contract length and duration, and payment terms and conditions. The contract should also clearly define the terms of termination for both you and the vendor, spelling out appropriate reasons and processes to exit the agreement. It's also important that your event vendor agreement pdf or store vendor agreement defines what will happen if someone doesn't follow their end of the contract.
Having a vendor contract in place is vital for you, not only do they provide protection from future issues, by setting clear expectations between you and the vendor from the start. It ensures that your interests are protected, especially ways that you can have recourse should the vendor not live up to agreed-upon set expectations.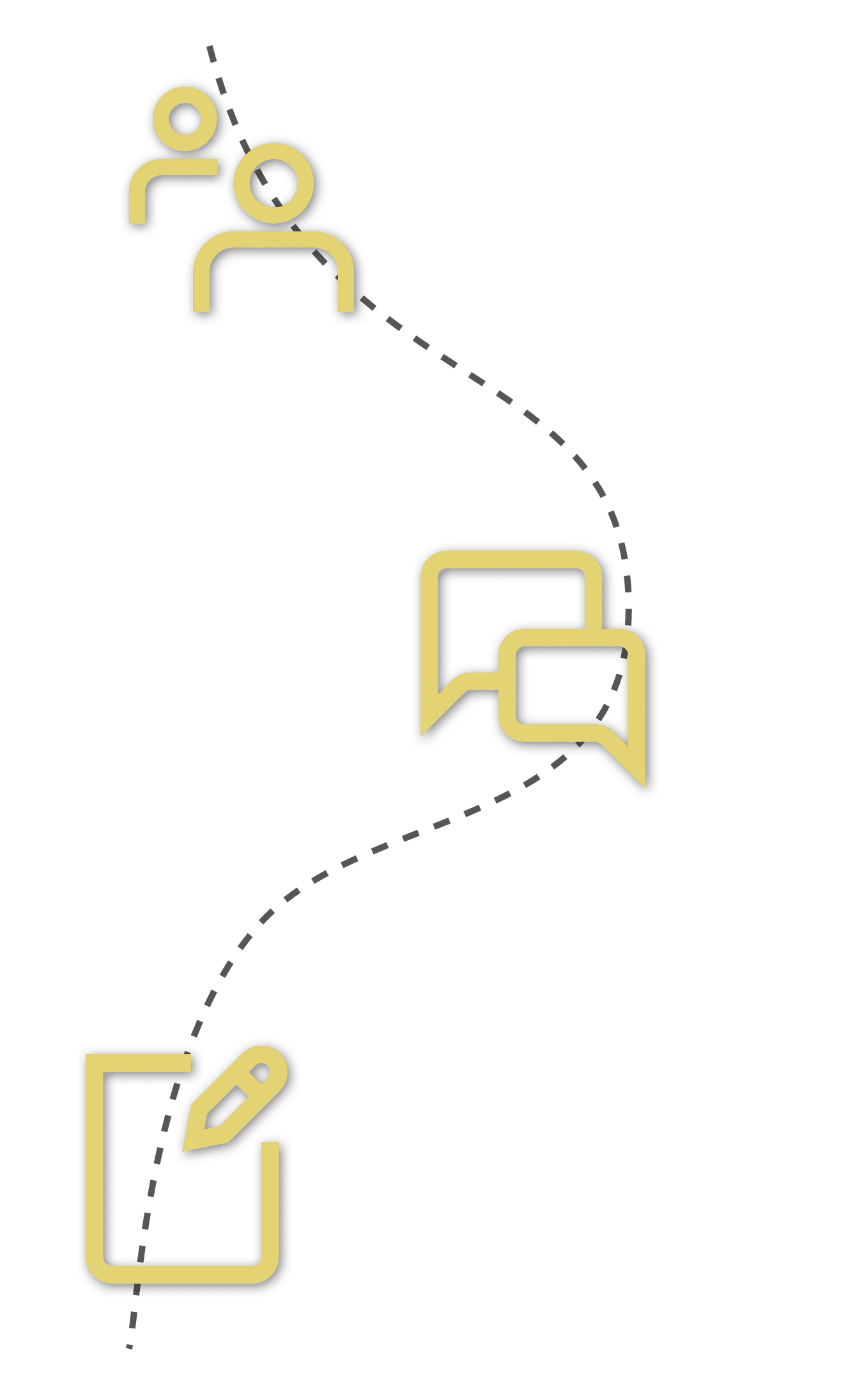 When creating a simple vendor agreement pdf, it's more beneficial to save the vendor contract as a pdf. That way the vendor agreement pdf format allows you to share and collaborate with the vendors, as well as ensuring the security of your vendor commission agreement. The preferred file format is a PDF over Word documents. PDF's have trusted security and will leave an electronic footprint if altered. PDF's also have several more advantages over Word documents. You can easily convert any file into a PDF and merge multiple documents into one, without losing quality.
Vendor agreements are usually found in a PDF version because these types of documents are completely searchable. This format offers password protection which protects both you and your vendor's confidential information securely. Users can also view the analytics of the documents to see who accessed the document. When collaborating with vendors, a PDF is often used because you can comment on the document to mark any changes or edits you wish to make. Most importantly, once a PDF file is protected with a password, it can only be viewed if you enter the correct password keeping your information private.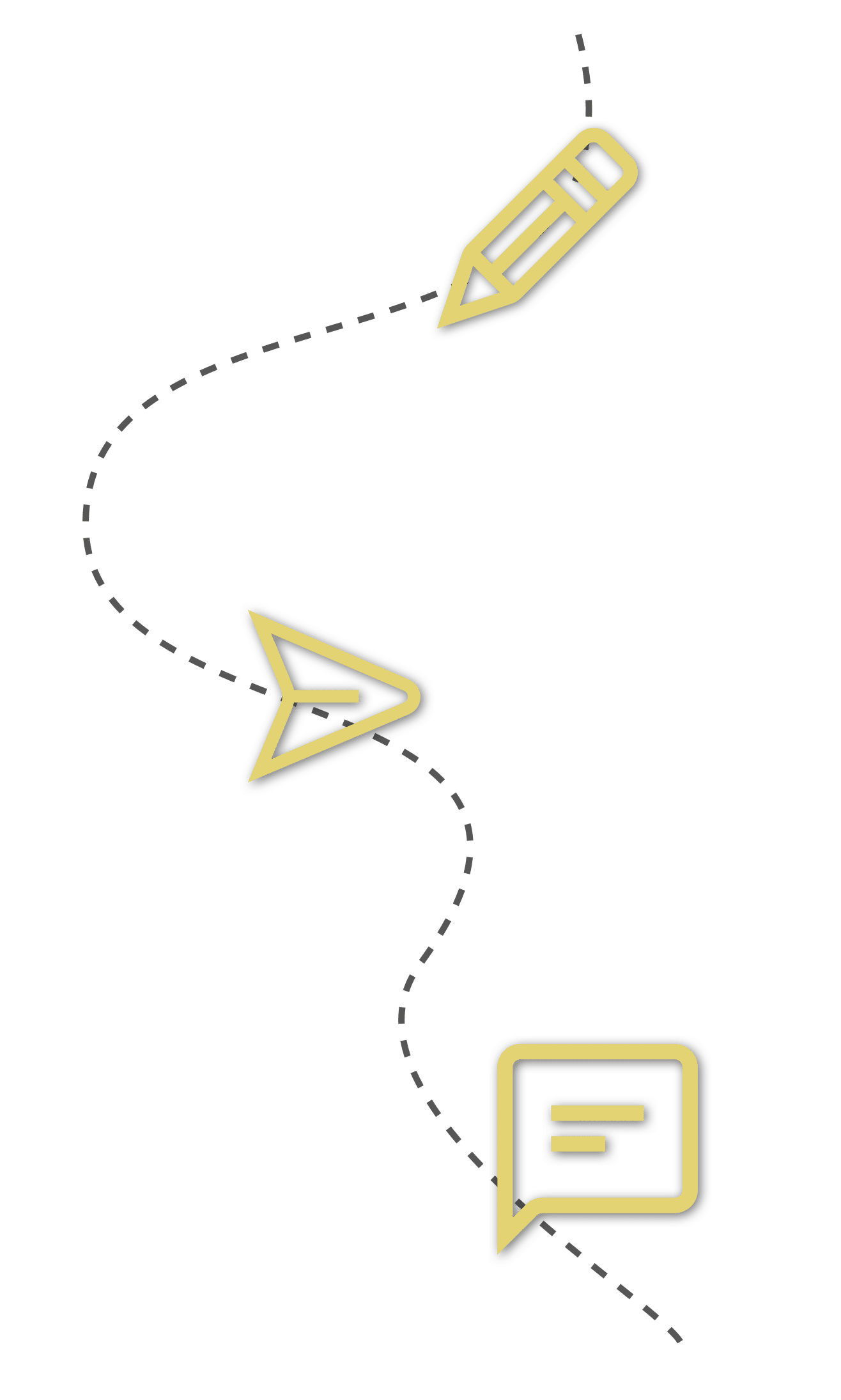 A vendor contract template is a contract that you can personalize with your own details. A well-written vendor contract template pdf includes all the necessary information so you don't miss out on key elements and vendor agreement clauses. Listed below are the key elements that a vendor rate contract format should include.
The first section should clearly state the scope of services or product. In other words, a well-written contract template should state what exactly service the vendor is providing or supplying for you. Another section that should be included is the contract length or the time period that you'll be working with the vendor. For example, a wedding vendor contract template would clearly state the time before the wedding, the services that the vendor provides during the wedding, and the end date, when all services and supplies are stopped.
The next section includes the payment terms and conditions. The contract should define the timetable of payment and the method of payment, such as cash, bank transfers, or electronic payments. Be sure to spell out if all payments are due upfront, or if there is a specific timeline to follow for payments. Every payment detail must be included in the vendor contract, which protects both you and the vendor and will prevent any misunderstandings in the future. Next, the vendor should include termination clauses, or what happens if you or the vendor wishes to terminate the contract and the conditions to do so.
Lastly, the vendor contract should clearly state what happens if there is a breach in the contract. This section usually includes the terms and conditions to settle disagreements or clauses that discuss solutions to address breach of contracts. It's important that both parties read the contracts carefully and the contract is not valid unless both parties sign and date the document.
Writing a vendor contract can be confusing and time-consuming. Try using a contract or proposal software, which simplifies your workflow so you can create a contact with just a few clicks. Try a proposal or contract software like Proposable.com instead of spending hours writing out a vendor contract, which takes the hassle out of drafting a new vendor contract.
Types of Vendor Contracts
There are many different types of vendor contracts, most of them are some kind of third party vendor contract for different businesses. For example, trade shows often use a retail vendor contract template or vendor space contract. Other events like weddings use a boutique vendor agreement or services for vendor agreement. Other types of vendor contracts are drafted specifically for business niches, like a restaurant vendor agreement template or contracts that engineers would use.
Payment terms differ among vendors. Many get paid the entire payment upfront. Some vendors get paid a percentage upfront, with the remaining balance due at the end of the contract. It's important that whatever your preferred vendor agreement you use, that the payment terms and conditions are explicitly stated, including how much the vendor will get paid, the deadline to pay or payment schedule, and how they wish to get paid. Vendors can be short-term or long-term depending on the contract. Usually event vendors are hired for one specific event. Restaurant vendors that supply certain products have a more long-term contract than a wedding vendor would.
In short, a vendor is a company that sells goods or services that are supplied to other companies. Independent contractors are the professionals who operate their own limited companies. If you are unsure whether or not someone you hired is legally your employee think of their tax withholdings.  An employer must withhold federal and state income taxes. In most cases for an independent contractor, no income taxes are withheld from payments. A simple way to differentiate the two is seeing what IRS tax form they sign. Usually, the independent contractor will fill out a W-9 form using their social security number. Whereas, a vendor will usually use their employer identification number.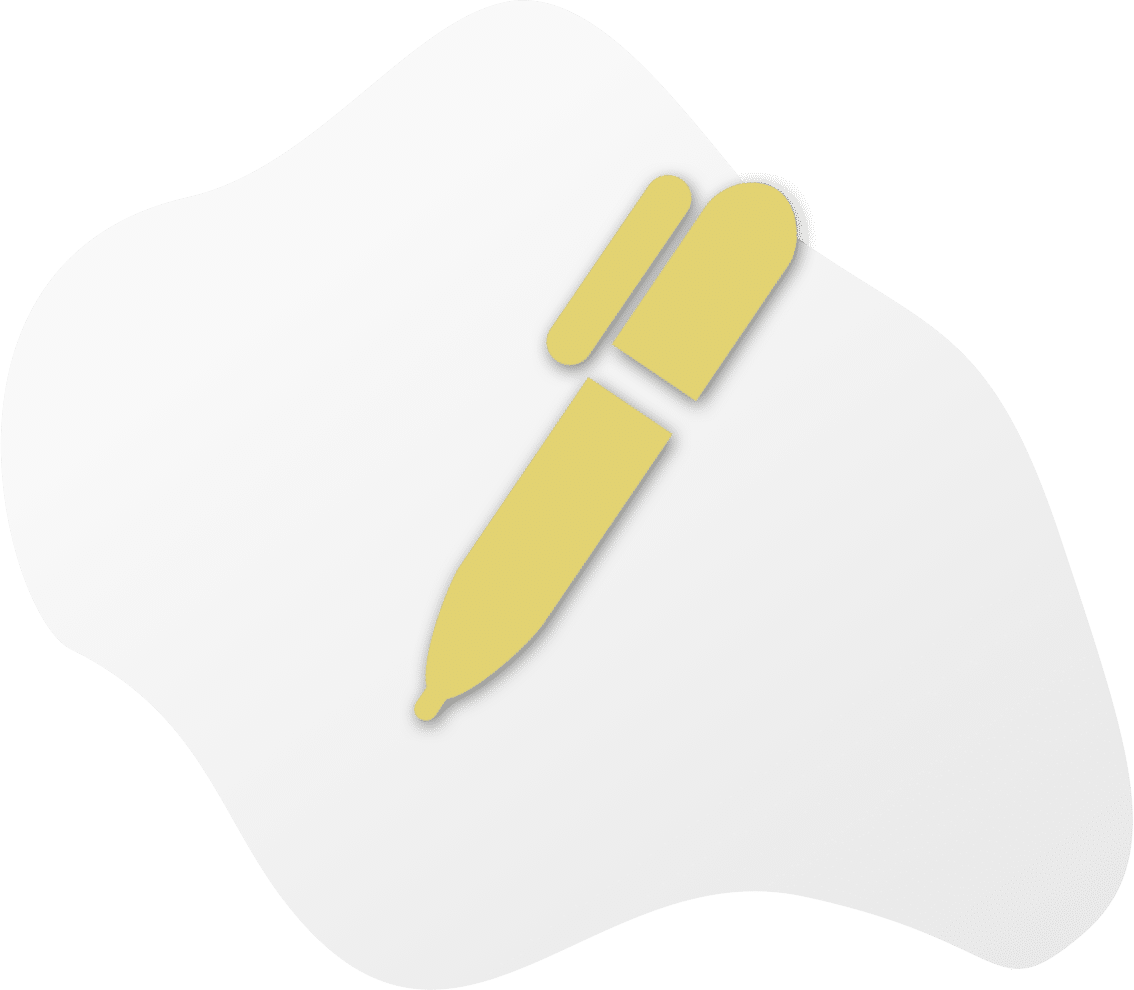 Software Vendor Agreement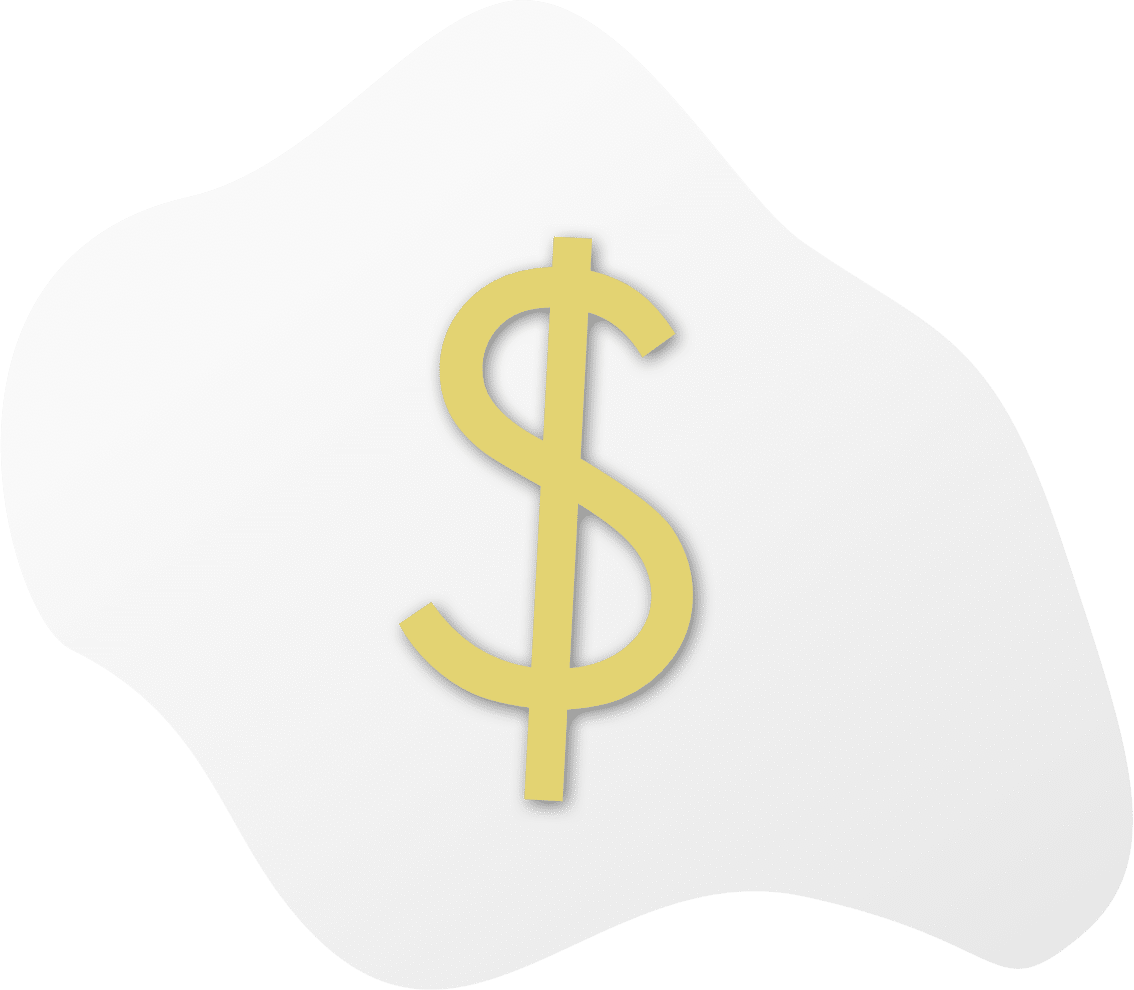 A software vendor agreement, sometimes referred to as a software development agreement sec, is a contract that a developer uses for selling and providing software. In simple terms, the contract is used when the developer sells or transfers software that they created to a client for business purposes. It is also referred to as a master services agreement template for software development or software development and maintenance agreement.
Use this software development agreement checklist to see if your contract includes important elements. Like other contracts, a software development agreement scope of work should clearly state the milestones, deliverables, and products that are expected to be provided by the vendor. A joint software development agreement sample usually includes a license to use the software and dispute clauses that explains what happens if the vendor or client fails to comply with his or her part of the contract.
A software vendor agreement has specific clauses related to that niche. For example, it differs from other contracts in that it includes clauses that spell out developer warranties, intellectual property rights in the software, and other developer duties like technical support included. It usually states the number of hours provided free of charge for technical support and the rate that the client is charged after for assistance. It should also include a response timeframe that it takes for the software vendor takes to respond to your assistant request. In summary, software vendor agreements are unique from other sorts of contracts in that they have sections unique for that industry, like intellectual property clauses, security and privacy clauses, and response time for assistance.
Edit & deliver this template.