Contract Maker
Create, deliver, and eSign your contracts like a pro with easy contract maker software.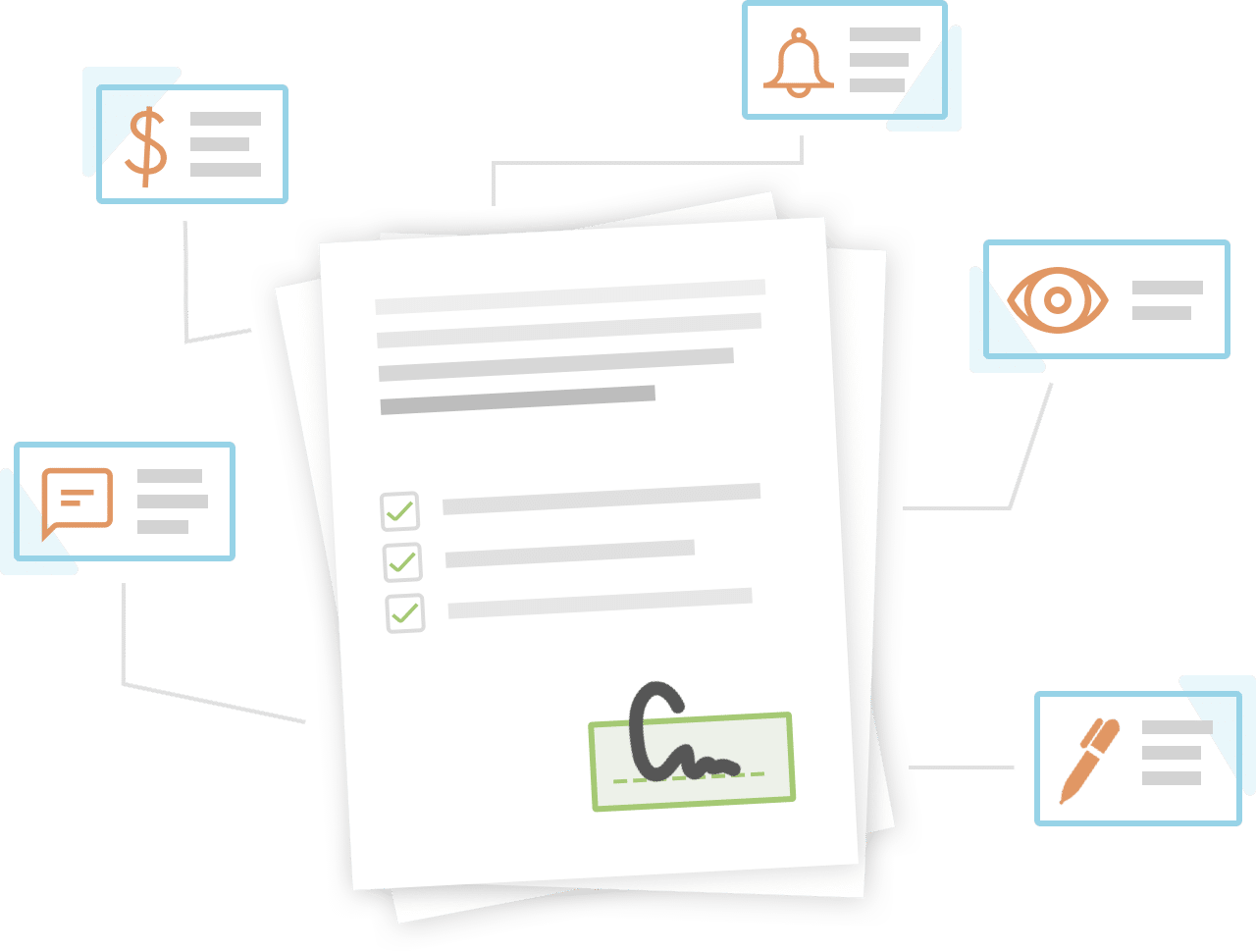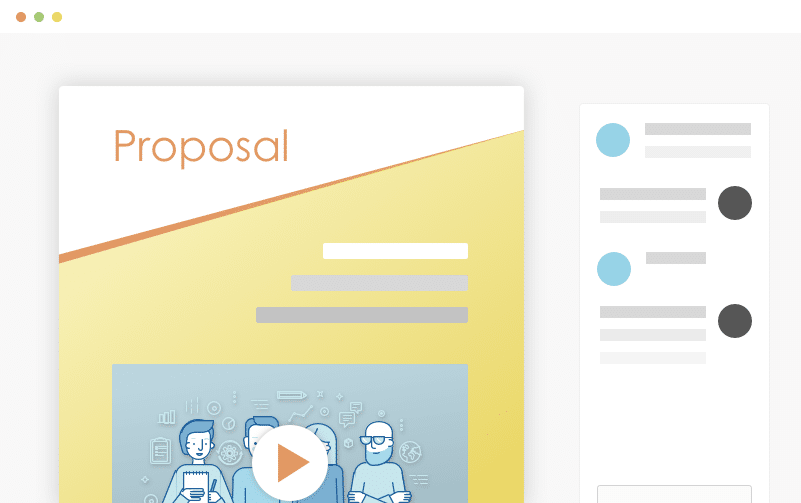 Wow Your Customers
Blow your clients away with a beautiful proposal that stands out above the rest. Add video and rich-media directly into your proposal pages for a more immersive sales presentation that's sure to make an impact.
Set Your Prices
Quickly build quotes, bids, and estimates with our flexible estimate block. With optional line-items, optional quantities, taxes, discounts and more, you can quickly represent your products and services in a polished and readable format. Organize all your products and services in the Pricing Catalog for instant recall.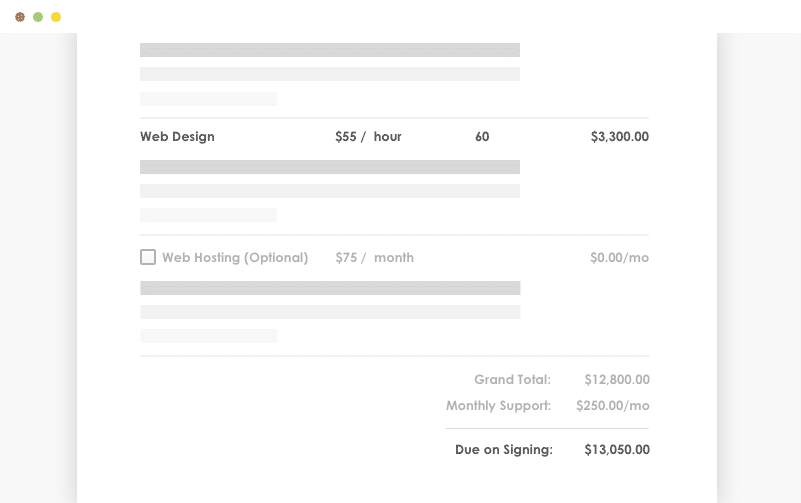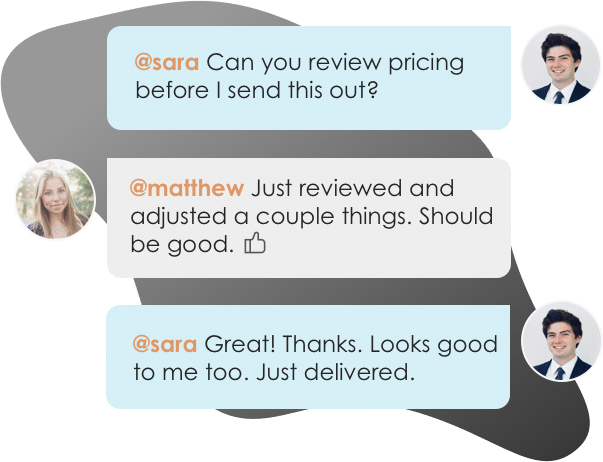 Work With Teammates
Easily collaborate with teammates on proposals. Mention team members to bring them into a proposal, or re-assign ownership when you need to handoff the proposal to another teammate.
Get It Signed
Close the deal faster with integrated e-Signatures. Place signatures, initials, and text field elements throughout your proposal wherever you need prospects to take action and your prospect is guided through a quick acceptance workflow to complete their acceptance. Counter-signing support is also included.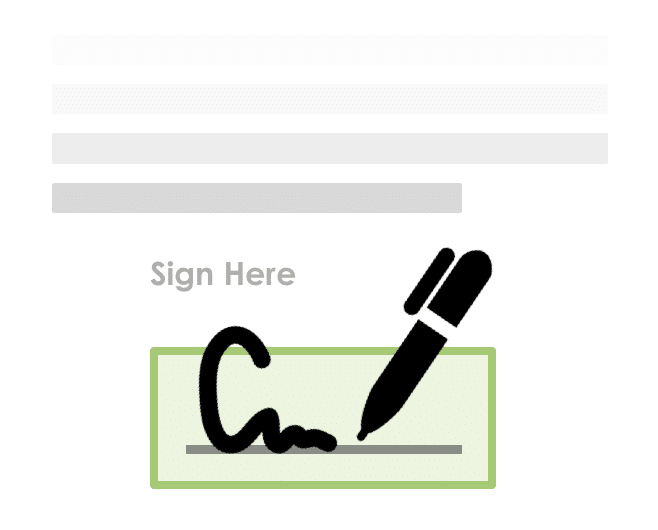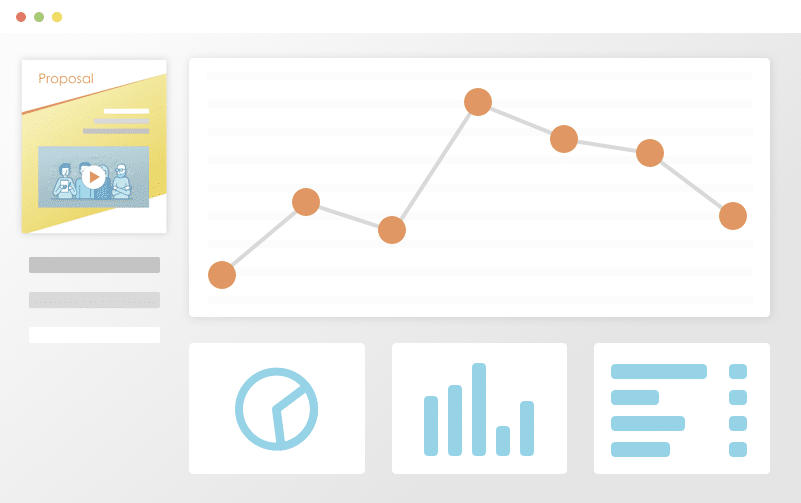 Track Everything
Ever wonder what happens to your proposal after you hit "send"? See detailed analytics and measure how each recipient is interacting with your sales material. Turn on real-time text or email notifications for proposal views and other key events.
Get Your Time Back
Save time and headaches by skipping the painful copy/paste and find & replace on all new proposals for your prospects and customers. Simplify your new proposal workflow to just a few clicks and go from spending hours on customizing new proposals to just minutes.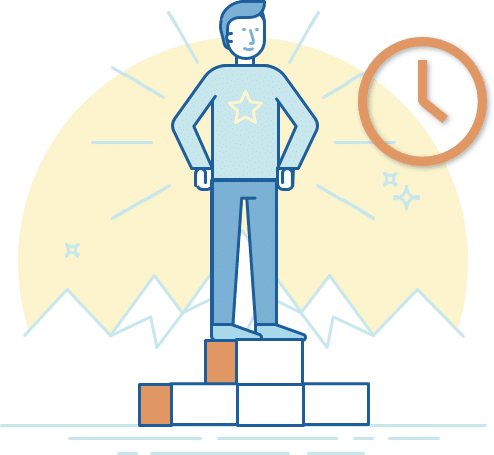 Best proposal software ever! 
I've tried soooo many proposal softwares and I'll never try another one after Proposable. It's so easy to use and it looks good, which all the others don't.
Smart, reliable, and constantly improving.
Proposable just works. I can make visually interesting sales presentations, dynamically insert content, and execute agreements. Proposable powers our entire sales process.
Better Contracts & Proposals
Today, businesses are increasingly relying on technology to increase the speed and efficiency of their operations. With the business world becoming complex by the day, efficient contracts play a crucial role in streamlining business operations. Well-drafted contracts will help protect your legal interests by ensuring clarity in business relationships and agreements, avoiding potential disputes and litigation, and preventing misinterpretation of communications. This is why it's important to have a contract maker to provide the templates you can use to make a contract.
Contract management software can empower your sales team in many ways. For instance, a contract maker app allows for shortened sales cycles, leading to higher closing rates and increased revenue. In addition, e-signature promotes internal efficiency and raises customer satisfaction, while allowing the sales team to concentrate on selling as opposed to contract administration. A simple contract maker will have a huge impact on sales efforts, helping to centralize contract data and provide alerts for milestone dates. However, it is important to ensure that the application you use is more than just contract maker software. Even when evaluating a free contract maker, you must ensure that it is also a manager that helps you manage, track, and automate the various steps within your contract lifecycle.
Best Contract Management Software
There is a clear distinction between a contract maker and contract management software. While a contract maker provides templates that you can use to build a standardized client agreement, contract management software is helpful for managing the entire process. By using the best contract management software, you can help increase your revenue significantly.
A clear understanding of the different contract management software features available will help you make the most of the application. Similarly, a little research will help you get insights on how you can benefit more from this tool. Taking a look at a contract management software Gartner report would be a great place to start.
Generally, a contract management system (CMS) will include storage of a company's standardized contracts, a workflow management system for drawing up and managing the execution of contracts, checklists to manage information and activities, and compliance monitoring among others. You can choose to use an open source contract management software, a solution that allows for cloud-based storage of contracts and related documents, document content search, and document comparison, but we recommend purchasing licensed software because it's typically safer and more robust with better support than a free tool.
Contract Generator Software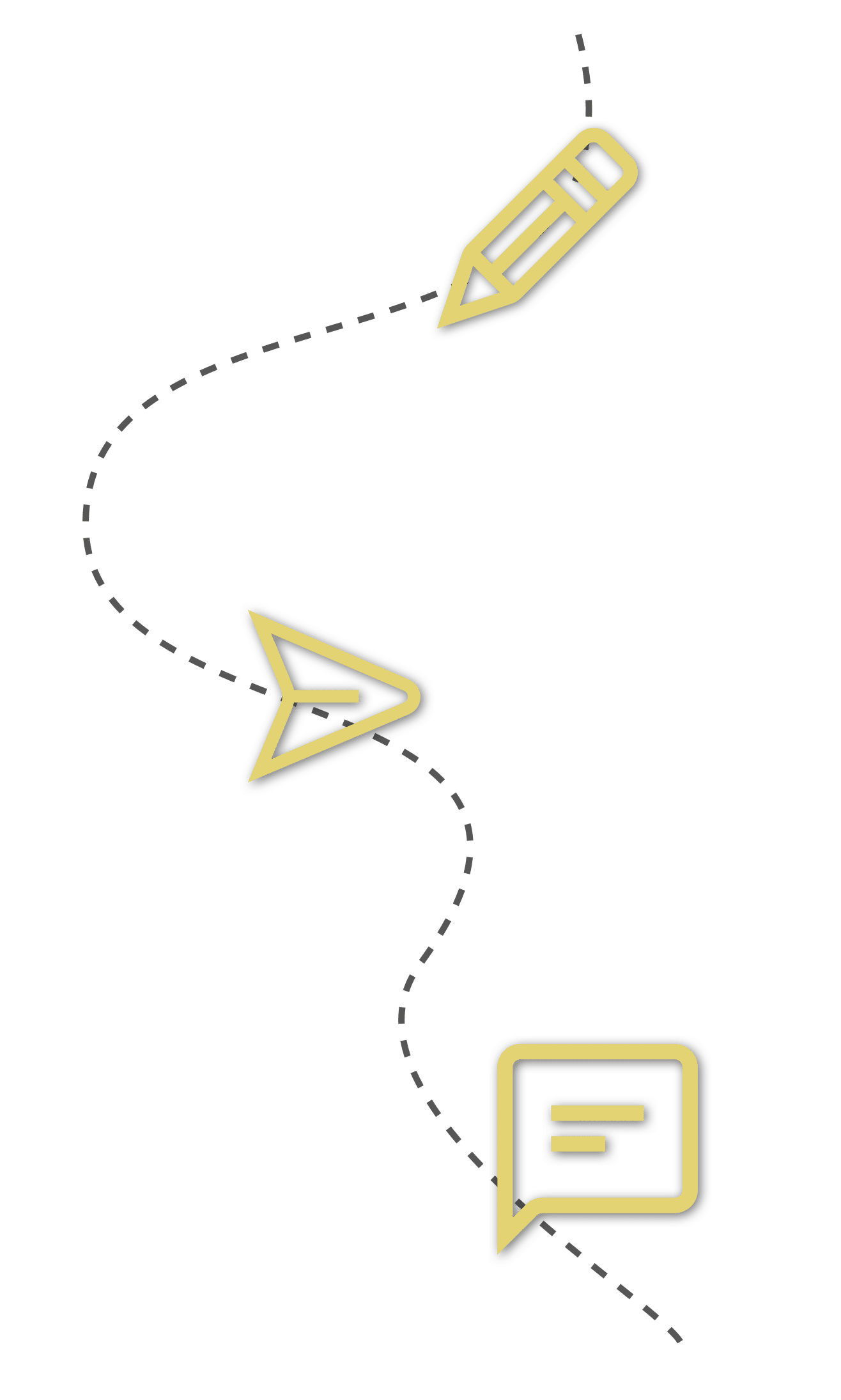 With the important role that contracts play in helping streamline business activities and maintain commercial relationships, it's crucial to ensure that all agreements are well-drafted. One of the best ways to do this is to use contract generator software to create a contract. While there are products that are suitable for small, midsize, and large enterprises, you should keep in mind that the needs of your business will keep changing as the company grows in both size and revenue.
When the business is still in its early stages, most business owners will opt to only use a contract generator—free of the other management features they'd use more in the future. This would be a great option if you wish to create a contract for a one-off situation or are just starting out. Over time, however, as the needs and operations of your business change, you should consider tools such as contract management software that will help you manage the entire process.
Contract Drafting Software
Contract drafting software is an application used to create professionally styled contracts with fewer errors in a fraction of the time it would otherwise take to create them. The software is ideal in situations where you wish to create routine and high-volume contracts. Unlike a contract maker that provides templates used to create contracts, contract drafting software allows you to produce first drafts of documents within a short time while maintaining the level of quality you want. This means that you will still have to go through the document to make approvals before the contract can be submitted to the prospect though.
Also known as contract assembly software, this application makes use of the necessary transactional data to generate a new version of a contract. By automating the assembly and creation of tailor-made contracts, the software ensures the streamlined production of company-compliant contracts. While this software plays a critical role, it works better in a full contract management suite. Seamless integration into the entire process helps you to manage, track, and automate processes along the contract lifecycle.
Contract Comparison Software
When creating contracts, it is important to ensure that you do not miss small changes that could have a big impact. Contract comparison software is used to compare two versions of a document for changes, a step that could be the difference between success and disaster. Some of the benefits of the software are that it compares documents with speed and accuracy without the need to change the format of the documents. In the end, this feature allows you to either accept or reject the changes, helping you save time.
Contracts are agreements that are intended to be enforceable by law. As such, these documents have a huge impact on how you run your business. This is why you must ensure that the contracts you create are not only well-designed but are also of high-quality. Contract scanning software can help you go through the document within minutes to identify areas that need adjustments. You should consider using these tools so that you avoid any misunderstanding or conflict that may result from the misinterpretation of communications and agreements.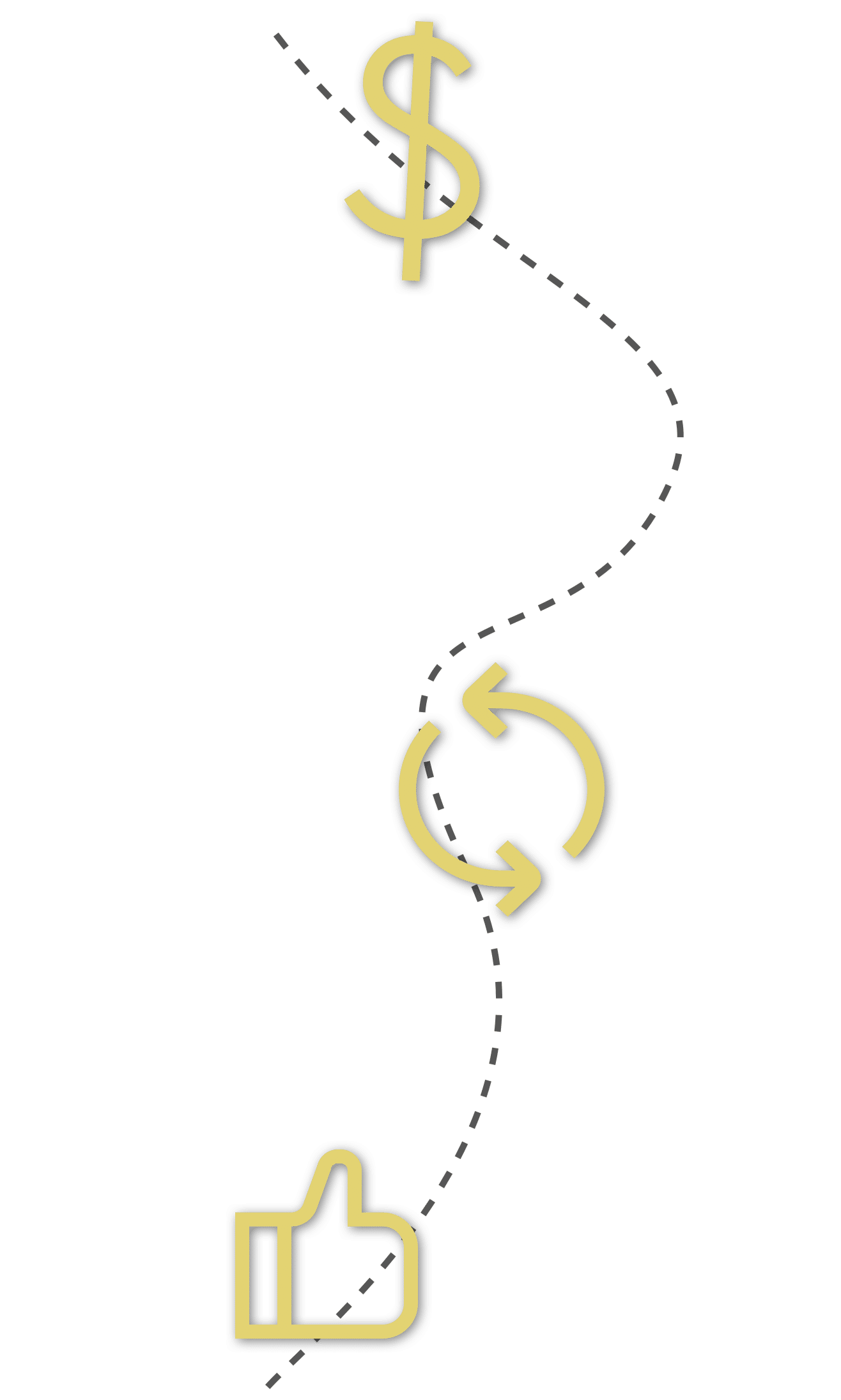 Create a Contract Template
Time is money, especially when negotiating and executing contracts. However, creating, editing, and managing scattered contracts can pose a serious challenge. This is why most businesses consider it important to create a contract template and use it throughout the organization. Some of the advantages associated with doing this include reduced time to draft contracts, increased enforcement of business rules, faster contract revision, and improved tracking of deviation from previously approved contract language.
A contract template can be regarded as the guardrails you need to get started and keep you on the right path throughout the contract process. If you have guardrails up when bowling, you enjoy greater flexibility, creativity, and confidence when throwing the bowling ball. The same applies to the contract process, where a simple contract agreement can guide you on how to take control of the process and streamline the contract lifecycle.
In the early days, you can start by looking at a simple contract example to get an idea of what a contract should look like and what the content should be. Once you are ready to create the document, you could save it as a contract template PDF if need be.
Contract Management By Industry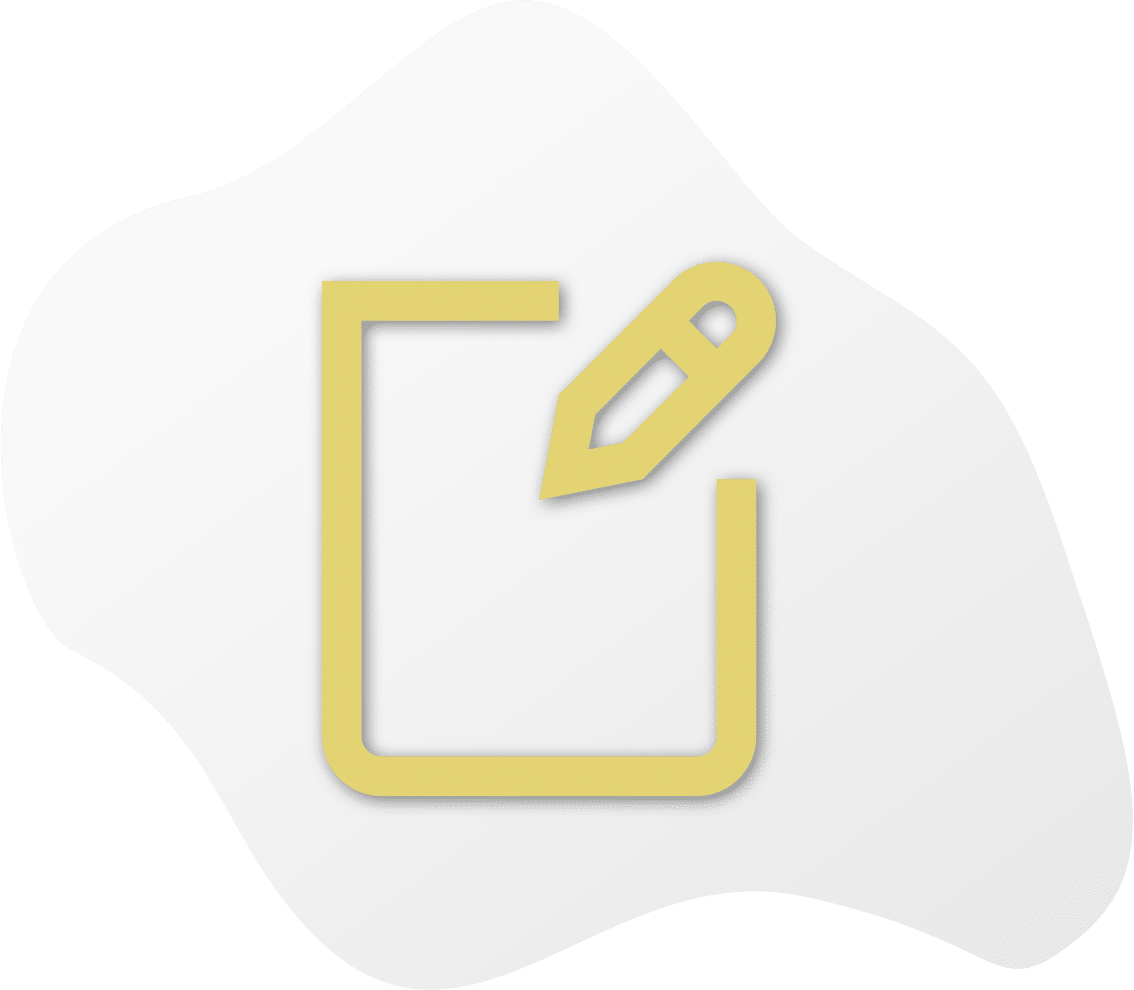 As a business grows, so will the number of transactions and customers. This could result in a change in the business' needs as well as how the company conducts business. Although using contract management software is mostly associated with the contract process, there are many other documents that the application can help with. This can be done by integrating document automation software into contract management software.
Different business departments and processes use different types of documents. Some types of documents that can be created using document generation software include PDF, Excel, Word, and PowerPoint documents. However, this will require that you deal with a lot of offline document management or that you take time to merge templates in the cloud. It's preferred to begin, manage, and complete the process using software to save time.
There are numerous document assembly programs that you can use to turn frequently-used forms and template documents into intelligent workflows. In order to ensure that you will generate accurate and compliant documents in less time, you have to choose the most suitable program. Open source document assembly software would be an option to consider depending on the size and needs of your business, although, as previously stated, it's recommended to use licensed software with such an important part of your business.
Building and running a business takes a great deal of hard work, dedication, and sacrifice. This is why it's important to protect your business interests and reduce your exposure to financial risks. One of the best ways to do this is through legal documents. However, the documents should be well thought out and well-drafted. You should familiarize yourself with the list of legal documents that are important for your business.
When creating these documents, it's important to ensure that they are free of errors. Since human error can alter the content or communicate a totally different message, most people opt to use software. Although there are numerous legal documents examples online, you should be careful when using the free legal documents templates, free legal forms power of attorney, or free legal forms will.
In order to be sure that your legal interests are protected, you should consider hiring legal counsel before signing any agreement. This is especially important if you have downloaded it from the internet. Since such documents are legally binding, signing documents without going through the fine print may have serious implications. A legal expert can advise you on the best free legal forms and legal forms software to use.
Contract Management By Industry
Businesses in different industries manage contracts from vendors, customers, partners, and employees differently. For instance, healthcare contract management software is significantly different from government contract management software. This is because the two enterprises have different activities and partners, resulting in varying contract lifecycles.
Similarly, the content and details captured in a business contract template will be different from those in a construction contract template. While a business contract may focus on the role of the partners, a construction contract may be built around the responsibilities of the construction company and the workers.
The same goes for how contracts are managed in many other industries. A client contract template will not be the same as a service contract template. Before downloading any template, it's necessary to keep your industry in mind. However, a simple event contract template may apply to businesses across industries.
There is no doubt that contracts are important documents in any business. Training children to use a fake contract maker to learn the basics would be a great place for them to start learning these skills. When selling lemonade at a stand or bike-swapping with a neighbor, the young ones can use a fake contract generator to create a fake contract for fun. 
By using a fake legal document generator, kids will internalize the importance of using such documents to protect business interests and minimize risks. You can find a fake contract maker online and introduce kids to the world of business.
Better Contracts & Proposals