Marketing Contract
When you need to get a marketing contract signed quickly, the last thing you want to be doing is trying to find the correct legal language or figure out the best way to format your agreement. We've taken the headache out of putting together contracts with our free and fillable marketing contract template with all the right legal language to ensure you are protected. Deliver this agreement and get it signed in minutes with built-in eSignatures.
Best proposal software ever! 
I've tried soooo many proposal softwares and I'll never try another one after Proposable. It's so easy to use and it looks good, which all the others don't.
Smart, reliable, and constantly improving.
Proposable just works. I can make visually interesting sales presentations, dynamically insert content, and execute agreements. Proposable powers our entire sales process.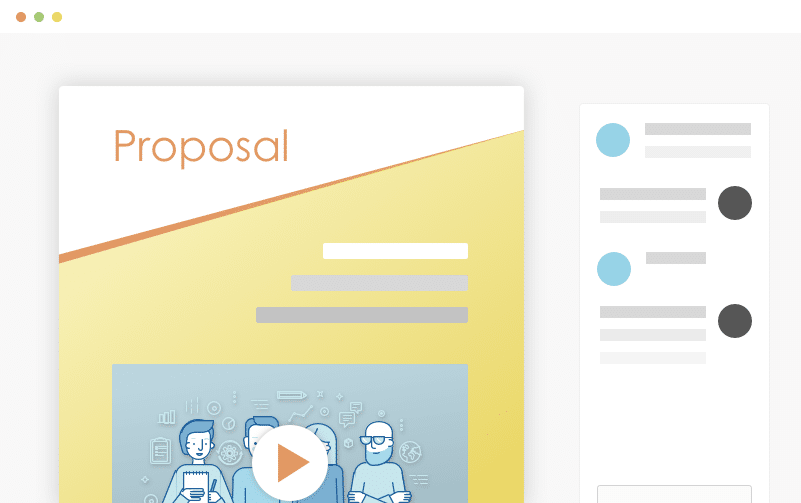 Wow Your Customers
Blow your clients away with a beautiful proposal that stands out above the rest. Add video and rich-media directly into your proposal pages for a more immersive sales presentation that's sure to make an impact.
Set Your Prices
Quickly build quotes, bids, and estimates with our flexible estimate block. With optional line-items, optional quantities, taxes, discounts and more, you can quickly represent your products and services in a polished and readable format. Organize all your products and services in the Pricing Catalog for instant recall.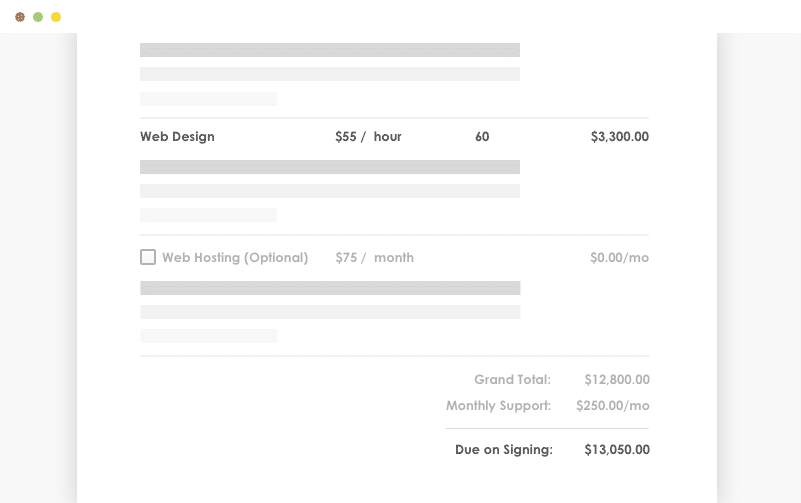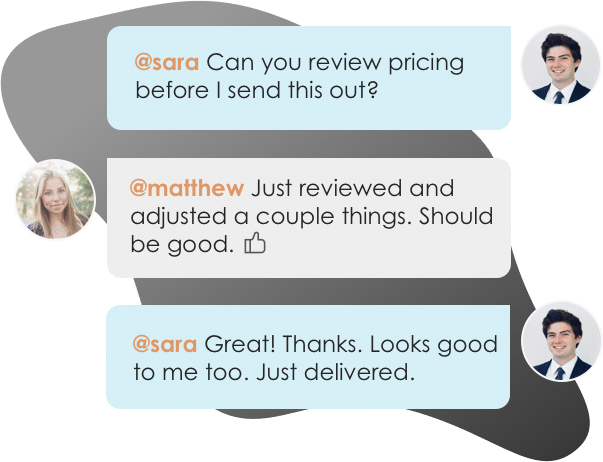 Work With Teammates
Easily collaborate with teammates on proposals. Mention team members to bring them into a proposal, or re-assign ownership when you need to handoff the proposal to another teammate.
Get It Signed
Close the deal faster with integrated e-Signatures. Place signatures, initials, and text field elements throughout your proposal wherever you need prospects to take action and your prospect is guided through a quick acceptance workflow to complete their acceptance. Counter-signing support is also included.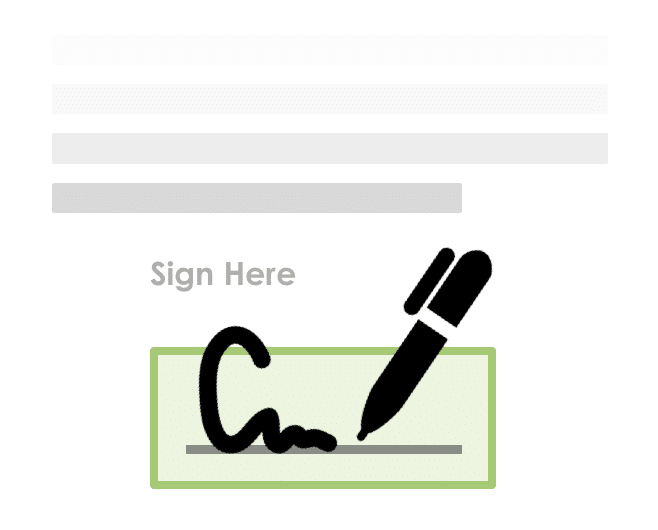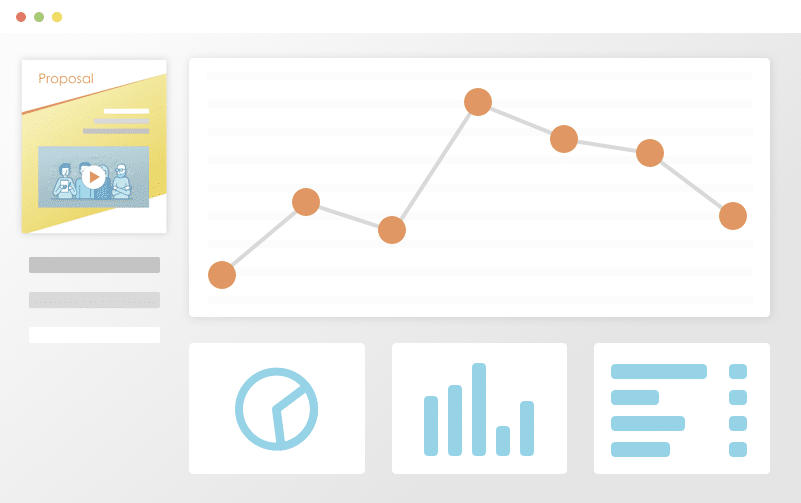 Track Everything
Ever wonder what happens to your proposal after you hit "send"? See detailed analytics and measure how each recipient is interacting with your sales material. Turn on real-time text or email notifications for proposal views and other key events.
Get Your Time Back
Save time and headaches by skipping the painful copy/paste and find & replace on all new proposals for your prospects and customers. Simplify your new proposal workflow to just a few clicks and go from spending hours on customizing new proposals to just minutes.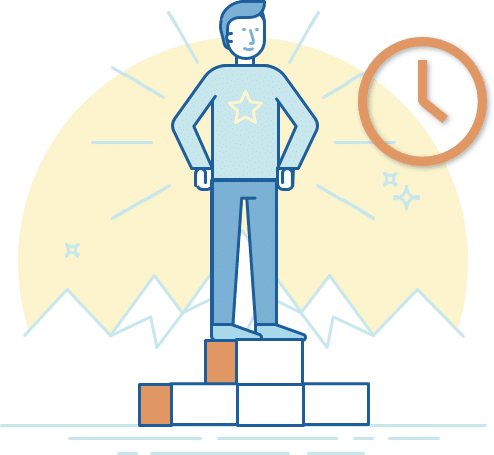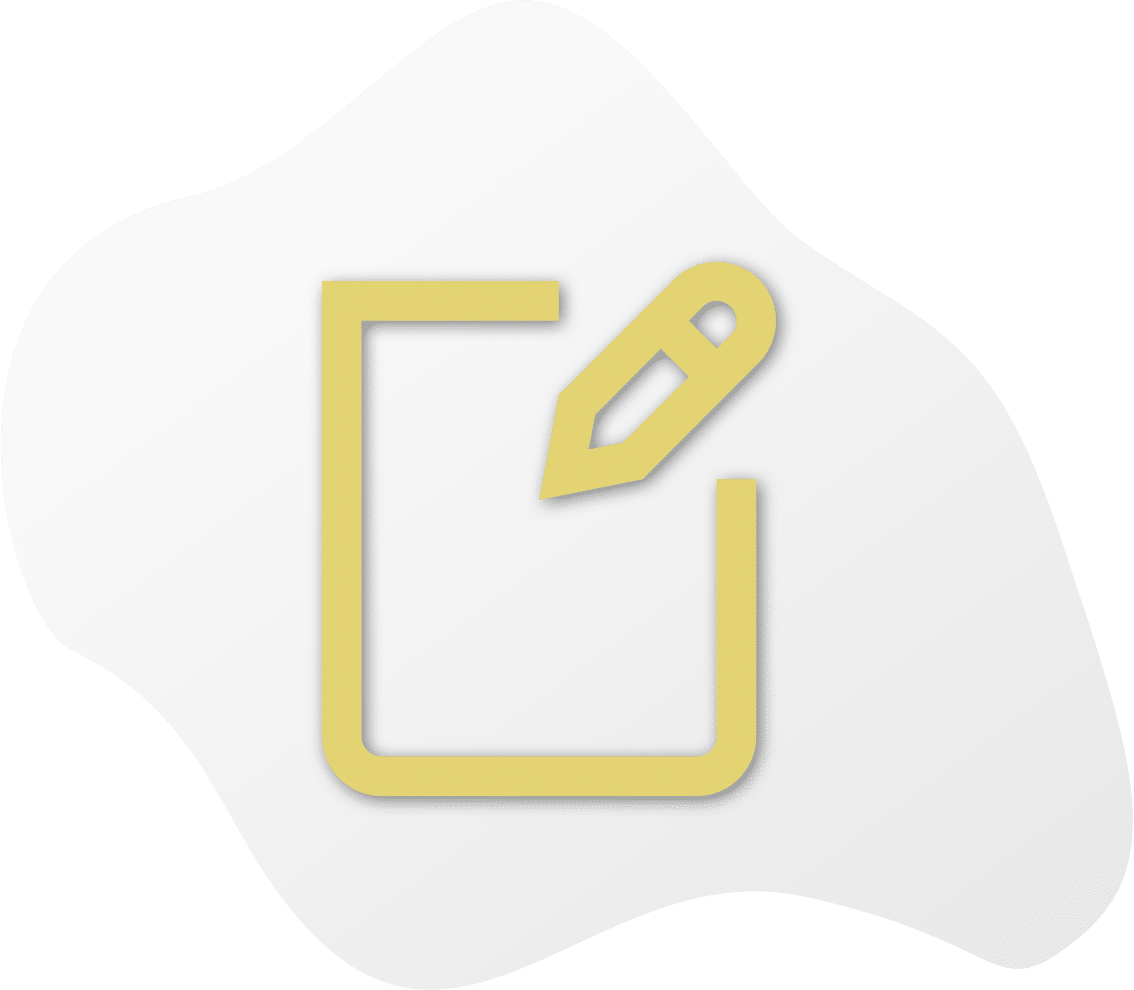 It is said that most companies spend more on marketing than they spend on any other department. After all, it is how companies find more customers to earn from. According to Deloitte, one of the top audit firms in the world, a company will spend around 24% of their revenue on marketing. Companies either have marketing departments of their own or will hire a marketing agency to advertise on their behalf. Gone are the days when marketing was just print media, radio, and TV ads. Today, digital marketing is a powerful tool that companies use. Digital marketing began as plain old text that would answer a few questions, but it has become an entire industry, employing everything from YouTube ads to brand ambassadors on Instagram. 
Most marketers struggle to find full-time marketing jobs because only some huge conglomerates like Nike or Apple have in-house marketing departments. Small companies can't afford to keep a permanent marketer on their payroll. So, they use a marketing agency. Both parties usually sign an agreement for marketing and brand development services. A marketing agency is a firm that will handle all your marketing needs for a fee. This is better than a full-time employee because it usually gets a better response and attracts more customers. This relationship is made permanent by a strategic partnership agreement, often known as a simple marketing contract pdf. 
Sometimes consultants may also provide insights into your marketing techniques. You'll need to add a clause for it in your art consultant contract, for example. You can also find several design consultant contract templates on the internet to get an idea. A digital marketing contract agreement is a little different from a traditional marketing agreement since it focuses on various platforms. Check out our short consulting agreement template and consulting subcontractor agreement to get a better understanding.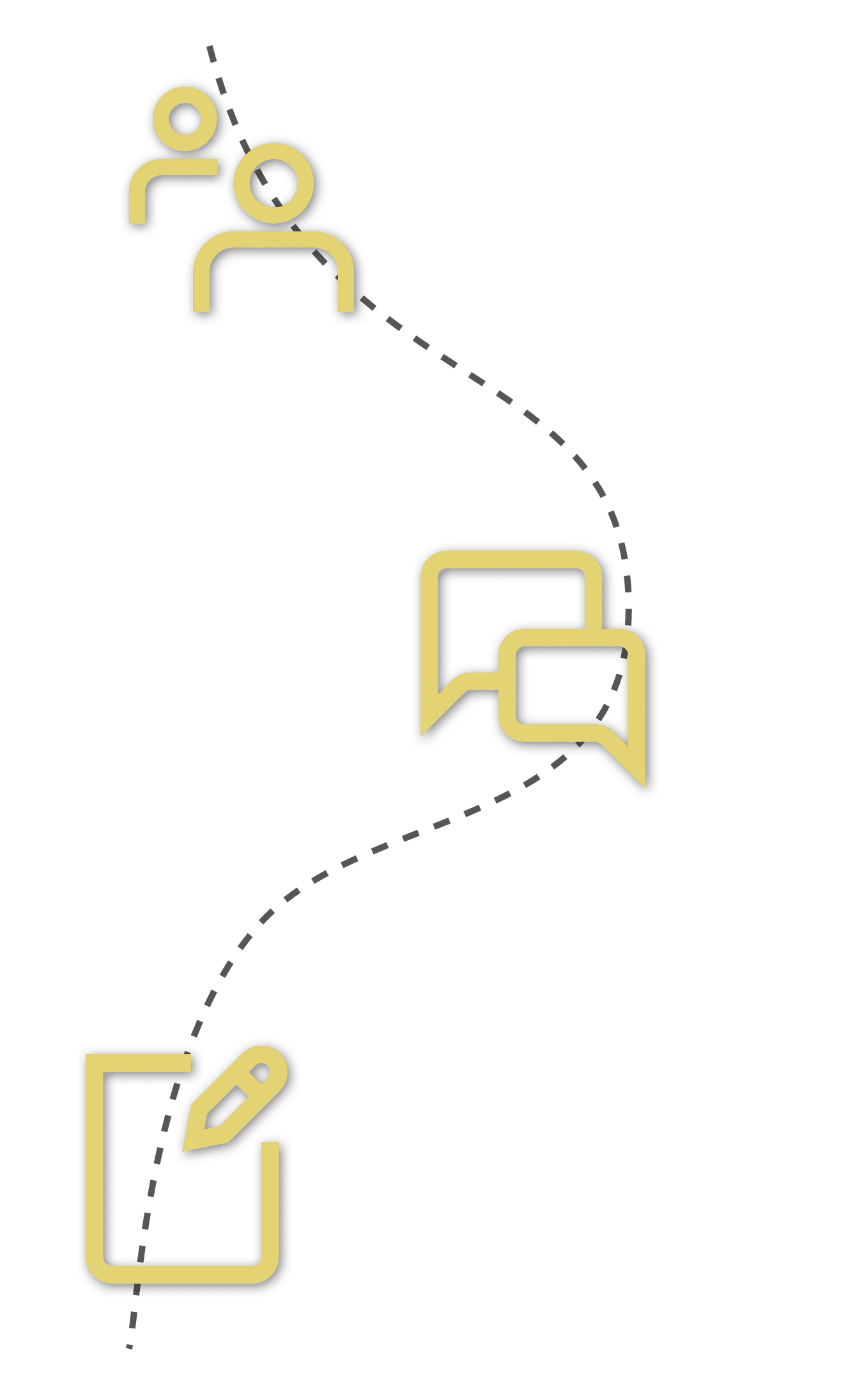 Marketing Agreement Template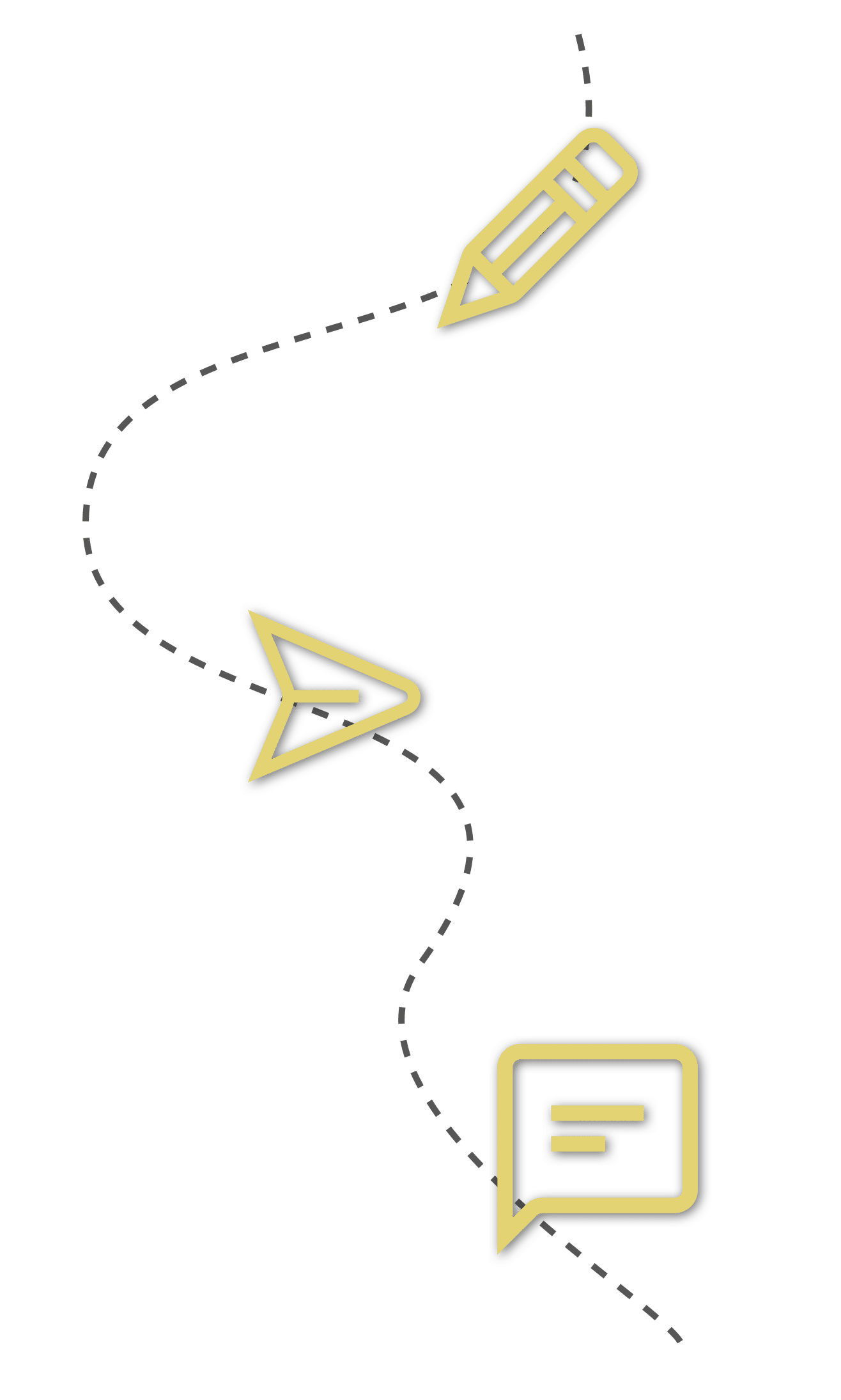 A marketing agreement is much like any other business agreement; it is an exchange of services for money. The purpose of a marketing services agreement is simple! To protect both parties from being scammed. The perfect marketing agreement will discuss exclusivity – will the marketing firm be the only firm to advertise for the company? It will discuss the timeline, including how long the companies will work together and the estimated completion time. Payment and guarantees are also two vital clauses in a marketing agreement. 
The success of a marketing campaign is measured by the number of leads it can produce. Sometimes, two companies will get together to market two products simultaneously; this is called a marketing collaboration. It requires a special marketing collaboration agreement or a joint marketing agreement. You can check out our marketing partnership agreement template or marketing consultant agreement pdf on our site to get an idea of what this agreement should look like. 
If you're a business owner, there are thousands of marketing-related issues that are going to cross your desk every day. If you were to make up a contract every day, you would end spending all your time and money on a lawyer, you must think about logistics. A marketing agreement template or a marketing and sales agreement is a blank, fillable contract that you customize for every occasion. To ensure you draw it up correctly, refer to a marketing manager contract template. 
So, you're probably wondering, what is a marketing contractor? A marketing contractor is an independent individual who advertises for the company at a fee. Small companies who don't run nation-wide campaigns can't afford an in-house marketing department. Even though marketing contractors are significantly more expensive per hour than an employee, they produce better results and don't need benefits or insurance. The marketing contractor job description includes analyzing the company's needs and crafting a strategy that will bring the best result. The contractor is responsible for bringing in leads. Since marketing contractors are independent workers, they are free to work on their own anywhere. In rare cases, contractors may be required to work in their employer's office to cooperate with other employees. If you're a restaurant owner who's in the market for a marketing contractor, check out our restaurant consulting contract template to streamline the hiring process. 
A marketing contractor's salary isn't well defined since they're not employed full time, but they earn around $60,000 yearly. Usually, a marketing contractor restricts himself to one client at a time; this is written down in subcontractor service agreements, otherwise known as a marketing subcontractor agreement. 
A freelancer marketer is different from a marketing consultant or a marketing agency. Freelancers have a wide portfolio of things they can do compared to a marketing agency with people specialized in particular fields. Unlike marketing agencies that devote their time to one company, a marketing freelancer often works with multiple businesses.
However, freelance marketers haven't been around for that long. They only started to pop up after the advent of digital marketing. You can easily find Upwork work from home marketing jobs if being a freelance marketer sounds interesting. 
A freelancer is a broad term. Freelancers offer everything from affiliate marketing to social media management. A quick Google search for a freelance copywriter contract template or freelance design contract template should pull up many results. 
A freelancer can charge you multiple ways. They'll usually use a few metrics, a few standard metrics are, CPM (cost per millie), CPA ( cost per action), and CPC (cost per click.) Cost per millie refers to the cost per thousand if the CPM is $1, and a blog redirects 10,000 users to your webpage – you would have to pay him a $1000. Similarly, CPC means the money they'll charge for the clicks their work generates, usually around $0.1. CPA refers to money charged per action, which means every time someone registers through the marketer, they're going to charge you a certain amount. Since these metrics are so complex, freelance contract drafting is a cumbersome process. You're welcome to try out our freelance consultant contract template. 
At Proposable, we have a wide range of ready-made contracts to make your journey as a Freelancer easier. These include a freelance recruiter contract template, a freelance social media contract template, and a freelance design contract template. For a freelance marketer, you will need a freelance marketing contract template or a free marketing agency contract template to base your agreement online.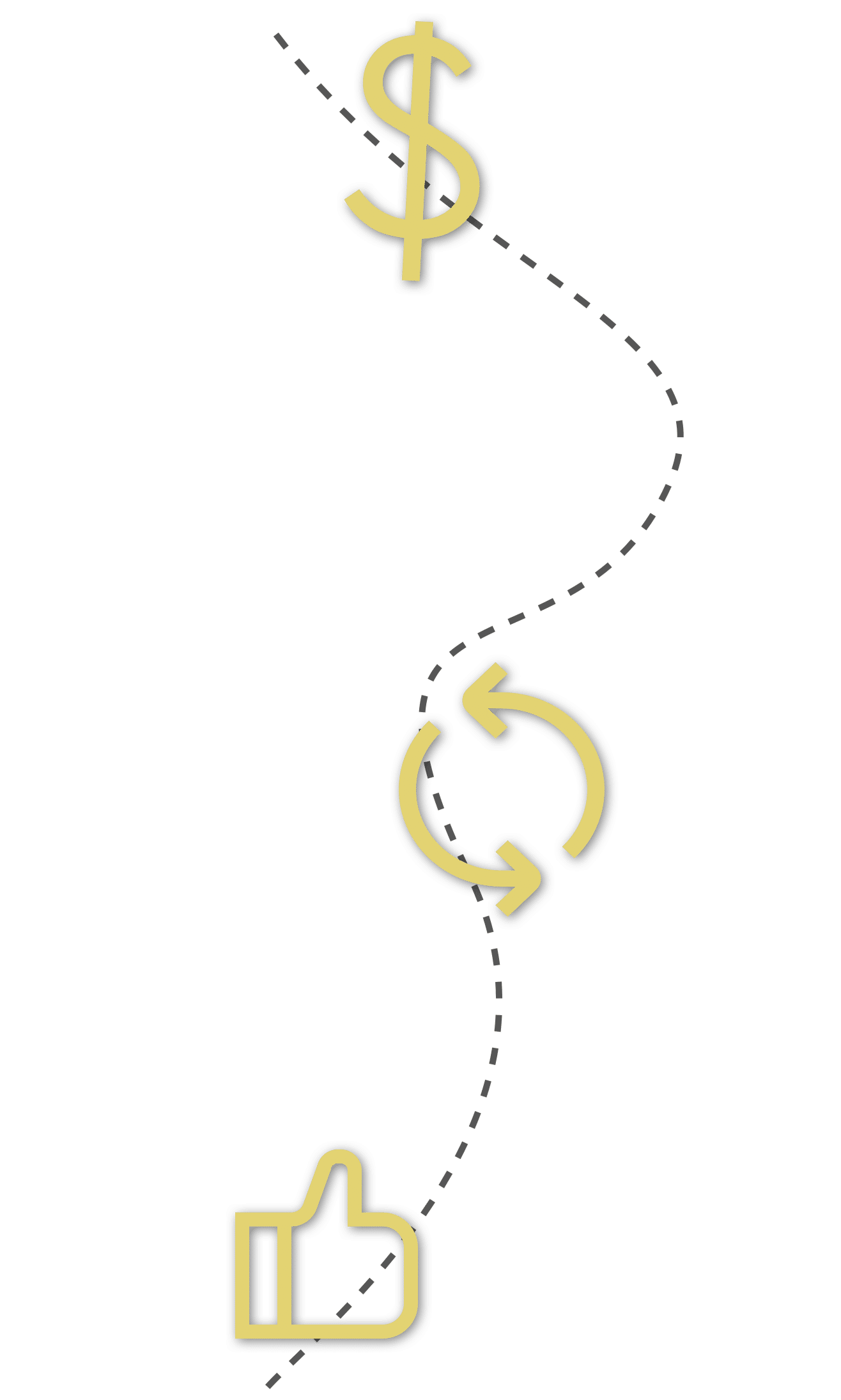 Social Media Marketing Contract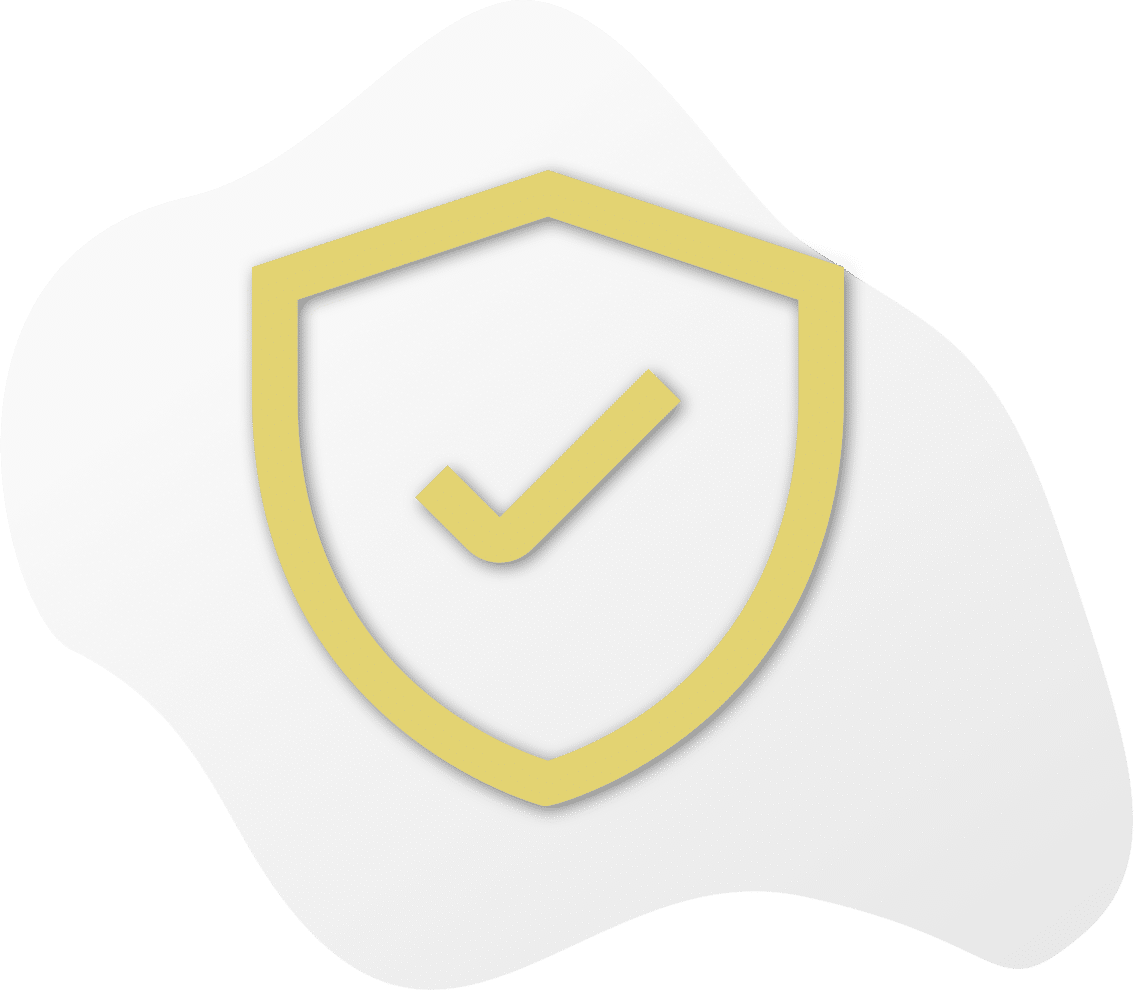 Social media marketing is very complex. A company can use many ways to push itself on social media. A few ways companies do so is by actively branding themselves on their official pages and hiring brand ambassador or influencers. 
A social media marketing template usually includes the terms of service, the costs of the services, names of both the parties and other goals or aims for the campaign. A social media marketing campaign is also known as a Facebook marketing contract or a startup consultant agreement.
Sometimes, two or more brands will team up to produce a mega-advertising campaign. This is called co-branding. One of the best examples of this is the infamous Rick and Morty Superbowl ads. Anything which has pros also has cons, meaning social media can reach a lot of people, but it can also backfire. Sometimes, advertising campaigns backfire violently, like the Dove "Real Beauty" bottle campaign, which spelled disaster for Dove's public image. In our age, advertisement is more about staying relevant than it is about advertising products. Social media campaigns are usually judged by the number of impressions or leads they can generate. This means that if an ad-campaign goes viral or leads to a lot of web page visits, it was a successful campaign. 
If you're an up and coming influencer, check out our social media contract for teenagers. We also have a range of other social media marketing contracts and a social media service level agreement template on our website for you. Our social media scope of work template comes with social media marketing terms and conditions so that you can draft up a contract accordingly.
Music marketing is the promotion of music using different platforms to reach a bigger audience. It initially started in the 1920s when labels would sign artists, boosting their listener base. This would happen under a record label partnership agreement.
Today, music marketing is a multi-billion dollar industry with brands like Apple and Spotify in the big leagues. A music marketer helps an artist find their audience and build a name for themselves. They do this by organizing concerts, handling social media accounts, and getting their music up on the radio. 
An artist-marketer relationship is set in stone by a music industry contract pdf. There are multiple types of music contracts; one is called music marketing contract, while another is a music buyout agreement. We've tried giving the music contracts 101. If you want to know more about these kinds of contracts, we recommend you contact a music contract lawyer.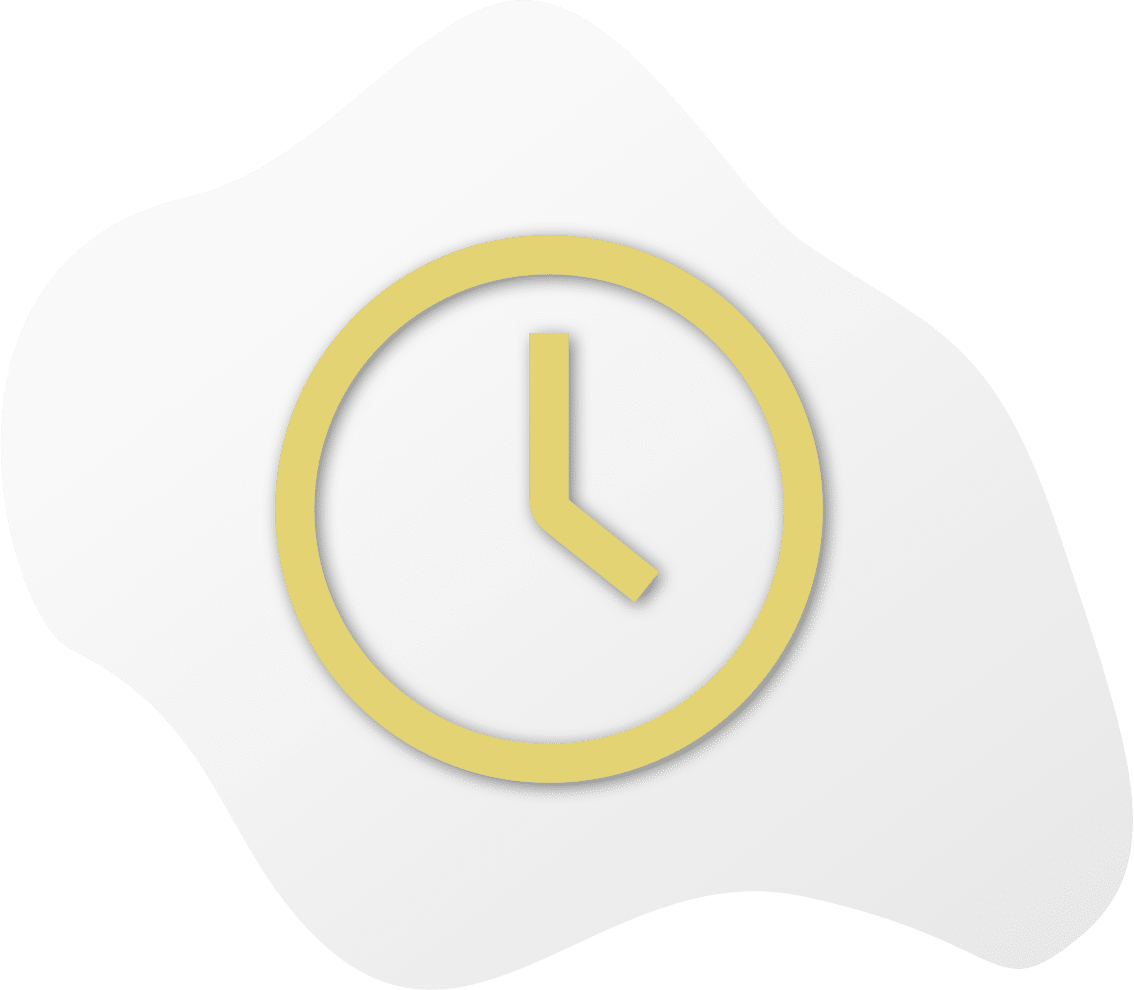 Edit & deliver this template.