Videography Contract
If you're a videographer or are looking to work with one, we've made it easy to get started immediately with our free, fillable videography contract template. This template gives you a simple framework for creating, delivering, and getting your contract signed quickly. Customize and deliver in minutes, then get it signed with built-in eSignature.
Best proposal software ever! 
I've tried soooo many proposal softwares and I'll never try another one after Proposable. It's so easy to use and it looks good, which all the others don't.
Smart, reliable, and constantly improving.
Proposable just works. I can make visually interesting sales presentations, dynamically insert content, and execute agreements. Proposable powers our entire sales process.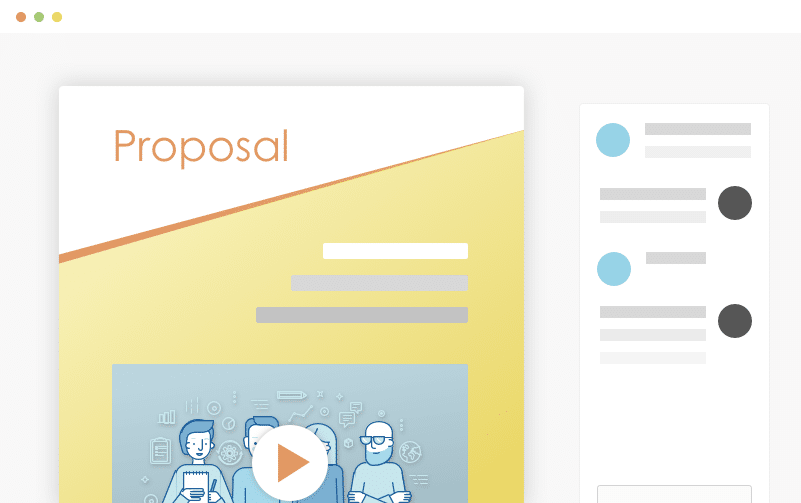 Wow Your Customers
Blow your clients away with a beautiful proposal that stands out above the rest. Add video and rich-media directly into your proposal pages for a more immersive sales presentation that's sure to make an impact.
Set Your Prices
Quickly build quotes, bids, and estimates with our flexible estimate block. With optional line-items, optional quantities, taxes, discounts and more, you can quickly represent your products and services in a polished and readable format. Organize all your products and services in the Pricing Catalog for instant recall.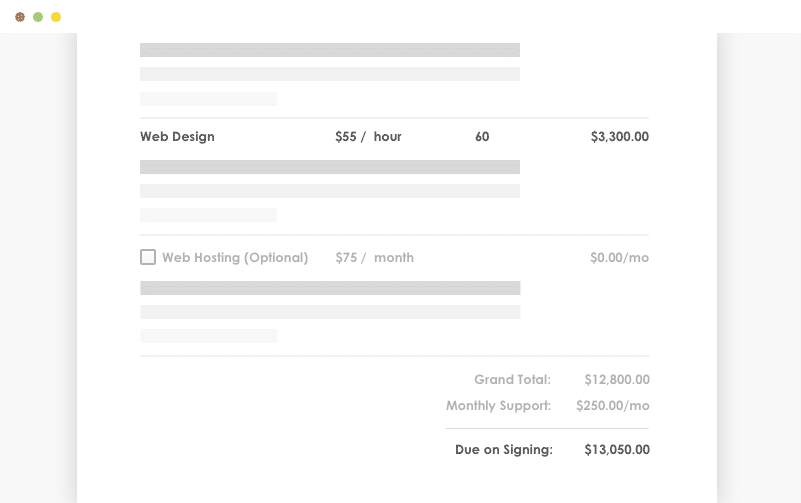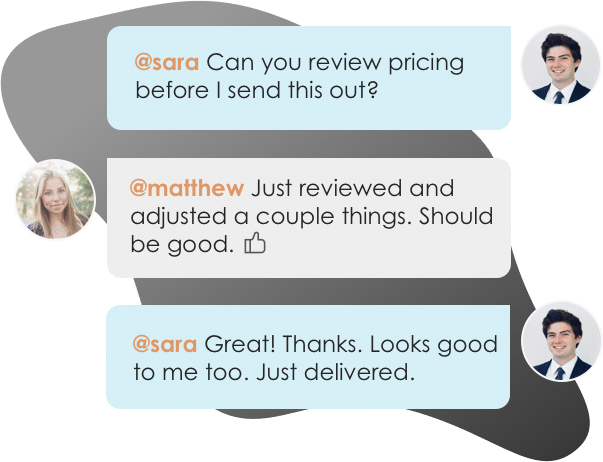 Work With Teammates
Easily collaborate with teammates on proposals. Mention team members to bring them into a proposal, or re-assign ownership when you need to handoff the proposal to another teammate.
Get It Signed
Close the deal faster with integrated e-Signatures. Place signatures, initials, and text field elements throughout your proposal wherever you need prospects to take action and your prospect is guided through a quick acceptance workflow to complete their acceptance. Counter-signing support is also included.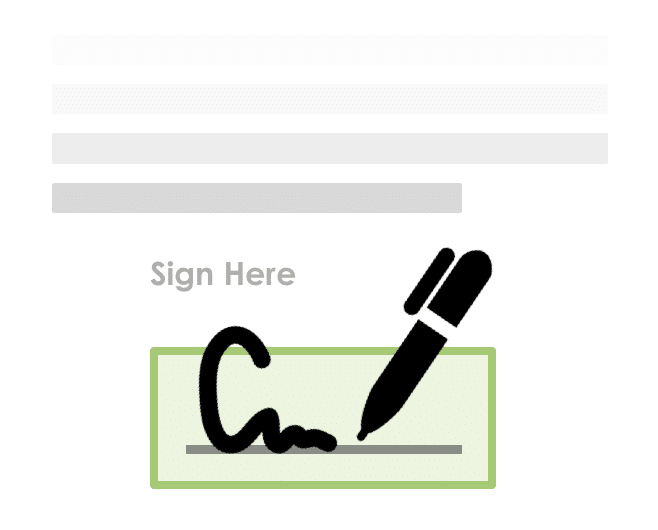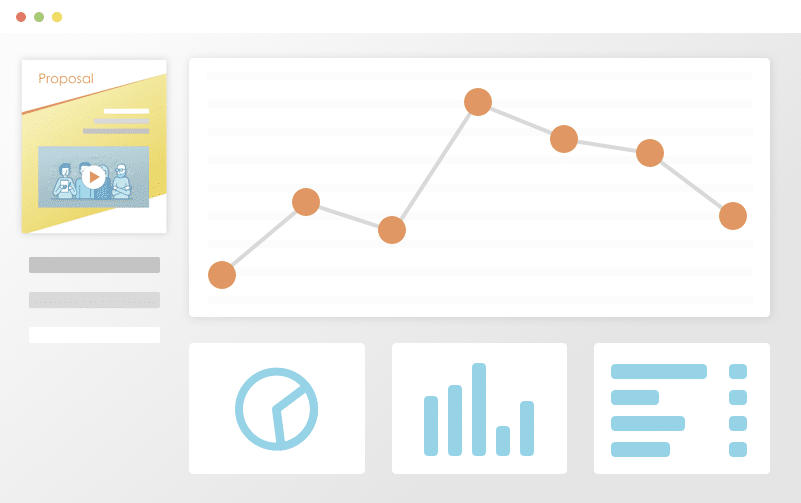 Track Everything
Ever wonder what happens to your proposal after you hit "send"? See detailed analytics and measure how each recipient is interacting with your sales material. Turn on real-time text or email notifications for proposal views and other key events.
Get Your Time Back
Save time and headaches by skipping the painful copy/paste and find & replace on all new proposals for your prospects and customers. Simplify your new proposal workflow to just a few clicks and go from spending hours on customizing new proposals to just minutes.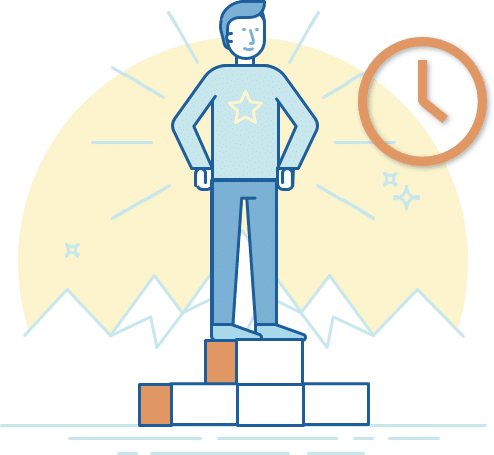 Edit & Deliver This Template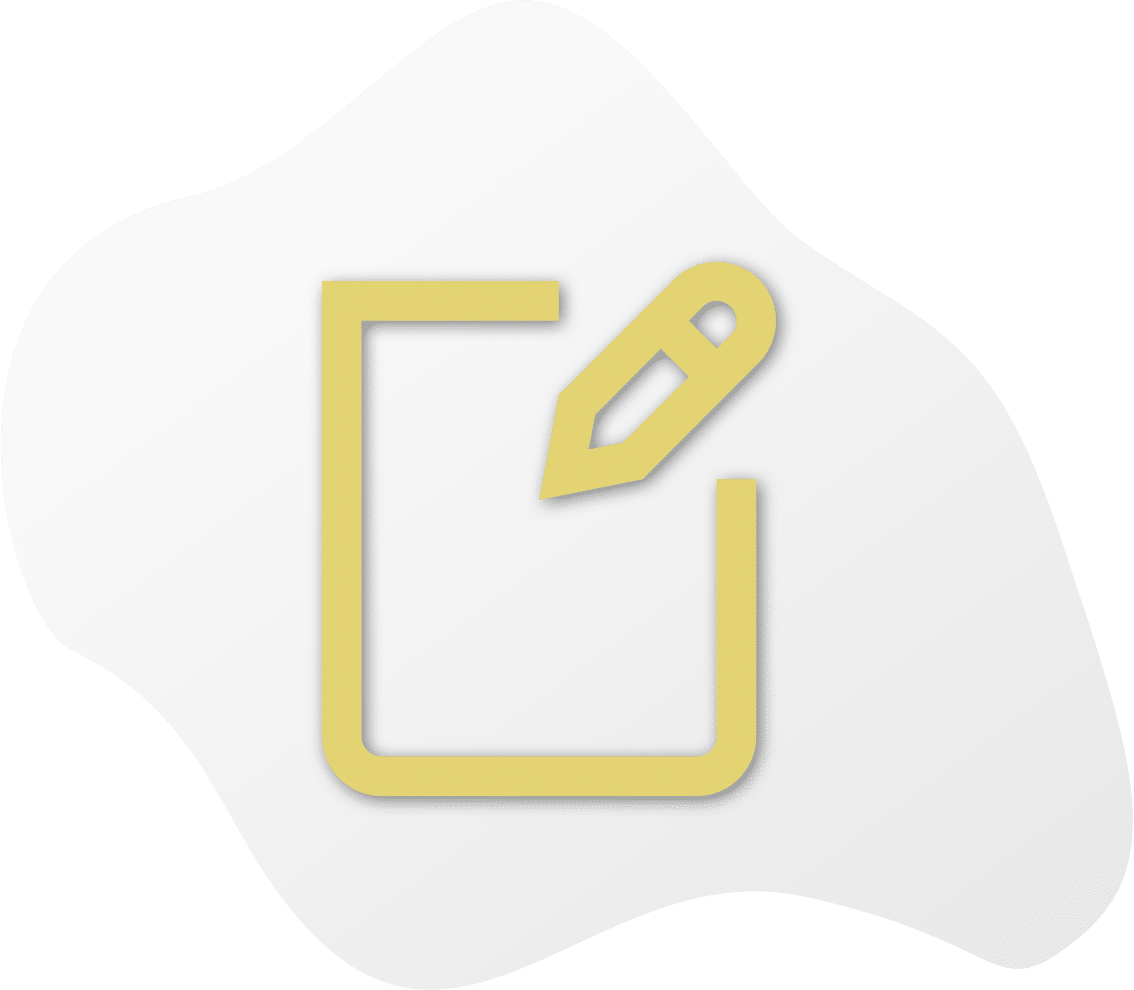 A videography contract or video production contract is a legally binding agreement between a client and the videographer or video production house. It's used in a variety of events, including family celebrations, school events, concerts, weddings, corporate events—wherein its referred to as a corporate video production contract.
A simple video production contract typically has generalized information on the scope of work and has provisions that confer legal protection to the parties involved.
Whenever you're hired to produce a video or hire a videographer, there's usually something at stake despite both parties having the best intentions. Video editing contracts help define the parameters of the contracted job and the relationship between both parties moving forward.
Videography contracts are especially useful in creative projects since the final deliverables or results aren't usually known from the start. Now, while the videographer doesn't know how the final product will look alike, they typically have a good idea of all the processes involved.
As a videographer, you might have a storyboard, an initial creative concept, etc. based on initial communication with the client. However, until the famous "lights, camera, action," the final result of production will remain a mystery.
Using a simple videography contract is a lot better than a complicated one; that's because it helps prevent either party from making any assumptions or misinterpreting the information therein.
These contracts help the parties involved stay on the same page on everything from payment schedules to copyrights. To help you save time, we here at Proposable have created a FREE videography contract to get you up and running.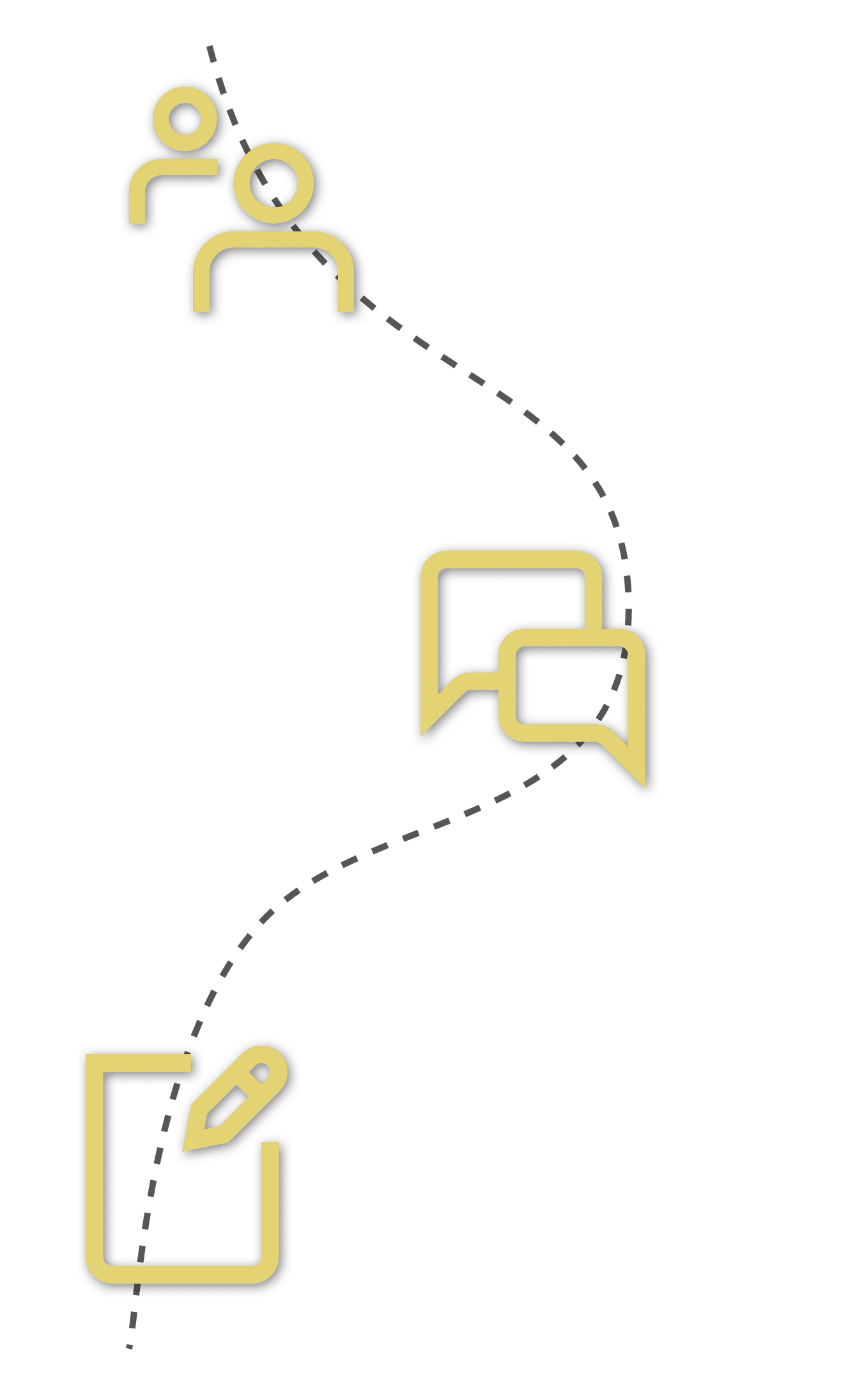 Whenever a director or producer envisions a blockbuster Hollywood movie featuring A-lists actors and actresses, the first thing they usually do is put together a legal team to create a variety of contracts.
These contracts cover everything from photo releases to intellectual property to location agreements to liability claims. Film contracts or agreements ensure your rights as the filmmaker is protected, help minimize risks, and avoid any misunderstandings at every stage of the production process.
A raw footage contract also provides a legal framework for the different locations, crew members, catering as well as distribution deals. These agreements are legally binding and should be signed before principal photography starts.
Free video production contracts help define the scope of work, specified limitations of the job, protects your business from misunderstanding, inspires trust, enables you to get paid on time every time, and protects you and your business from any liabilities.
A music video or free simple event photography contract stipulates provisions for the production of a film, which minimizes your exposure to the risk of a client defaulting on payment as well as makes sure all your costs are met.
Two main terms should be included in every freelance video editing contract template. The first is that it should specify that the initial deposit covers out-of-pocket expenses, and the second is to make sure that the final payments are made before the final product is released to your client.
Film contracts should also define video production ownership rights. While the Copyright Acts stipulates that, as the filmmaker or videographer, you retain the rights to your creative work. However, clients typically include provisions that transfer copyright to the owner or financier.
To protect your work and source of income, every raw footage contract should include provisions for video ownership rights, whether you're a freelance filmmaker, agency, or run a film production business.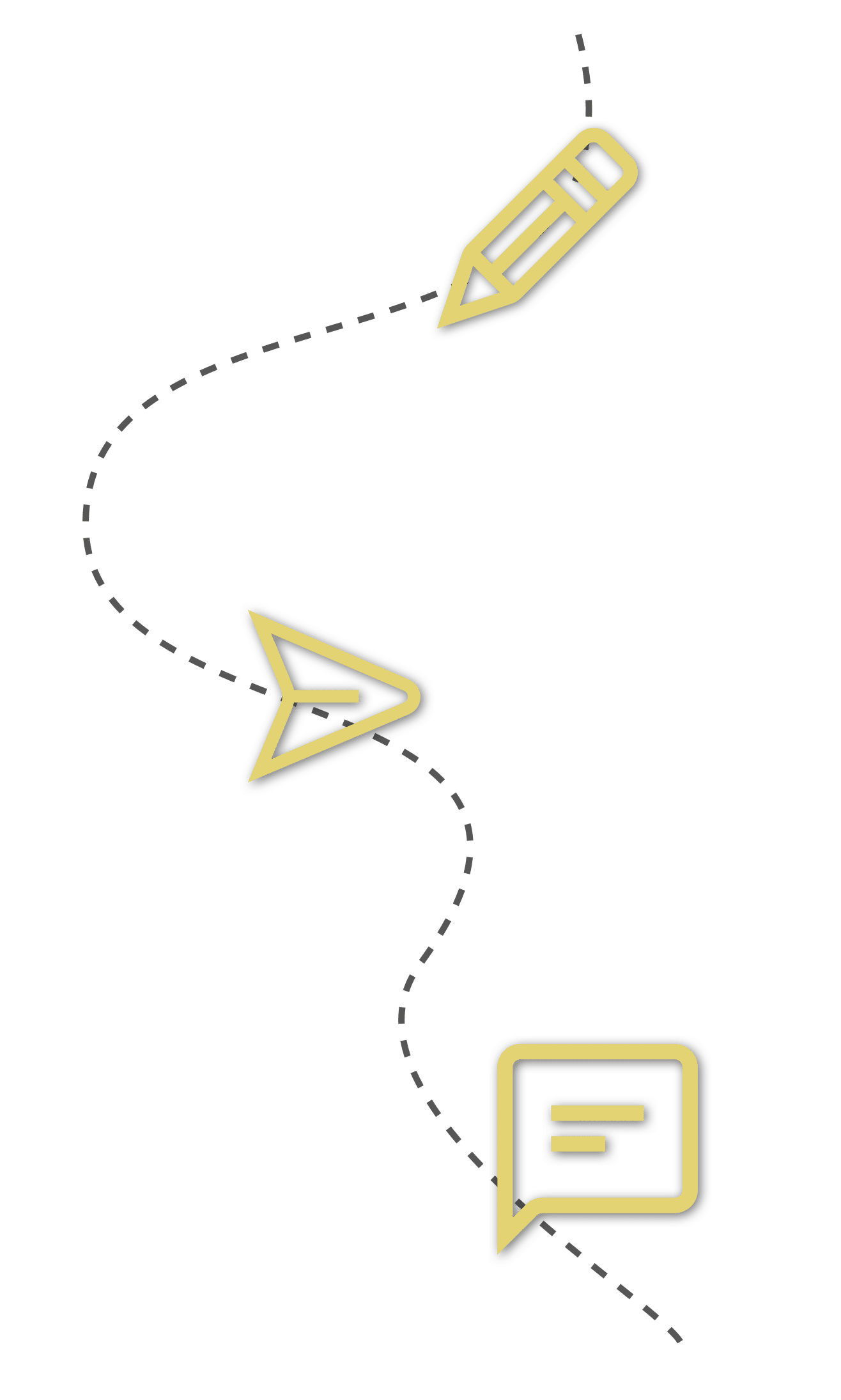 The affordability and accessibility of drones have paved the way for a new avenue for photography, i.e., drone video production or aerial cinematography. However, while the industry is steadily growing in popularity, there are several restrictions and regulations that one needs to follow.
First things first; before hiring or operating a drone, there are a couple of requirements that the operator or pilot needs to fulfill. These include getting licensure, i.e., the CFR part 107 UAS/ drone license, pilot's insurance, knowledge of current flight restrictions and airspace laws, etc.
The full application of drones in video productions makes them indispensable to a variety of industries, from developers to advertising agencies to security firms to construction firms to realtors to architects.
In real estate, drones are used to streamline the buying and selling of properties by providing unique visuals that are reasonably priced. They help give a new perspective on property listings, grab the attention of prospects, and helps generate buzz for real estate agents.
In a real estate video contract or any other aerial videography contract, it's essential to use a drone services agreement to ensure that your rights are protected. One of the terms that you should incorporate is a SUAS services contract is the copyright principle.
You must use speak the copyright lingo to protect your work. That means specifying whether some or all of your copyrights are transferable though the law does protect your intangible property by default.
Wedding Videography Contract
Using a wedding videography contract template allows you to hit the ground running as a startup or entrepreneur. It helps protect the interests of the parties involved, oozes professionalism, defines the scope of work, and clarifies what is expected of each party moving forward.
Some of the standard terms stipulated in a wedding videography package template include the coverage and payment schedules, booking fees, the area covered, copyright laws, deliverables, liabilities, etc. Now, beyond these essentials, if you made any other agreements with the client, then be sure to include them.
Anything not included in your package should be incorporated as well. For instance, if a client requests you to add something extra in the video. By stipulating these terms in the wedding videographer contract document, both parties will be able to minimize their exposure to risk and liability.
What differentiates the traditional wedding videography from other forms of video production, such as wedding cinematography or photographs, is that it only captures the moment. Wedding cinematography is typically subjective, uses refined operating techniques, and has a more story-focused visual appeal.
Wedding photographs, on the other hand, provide great flashbacks but don't make the clients relieve those special moments like wedding videography.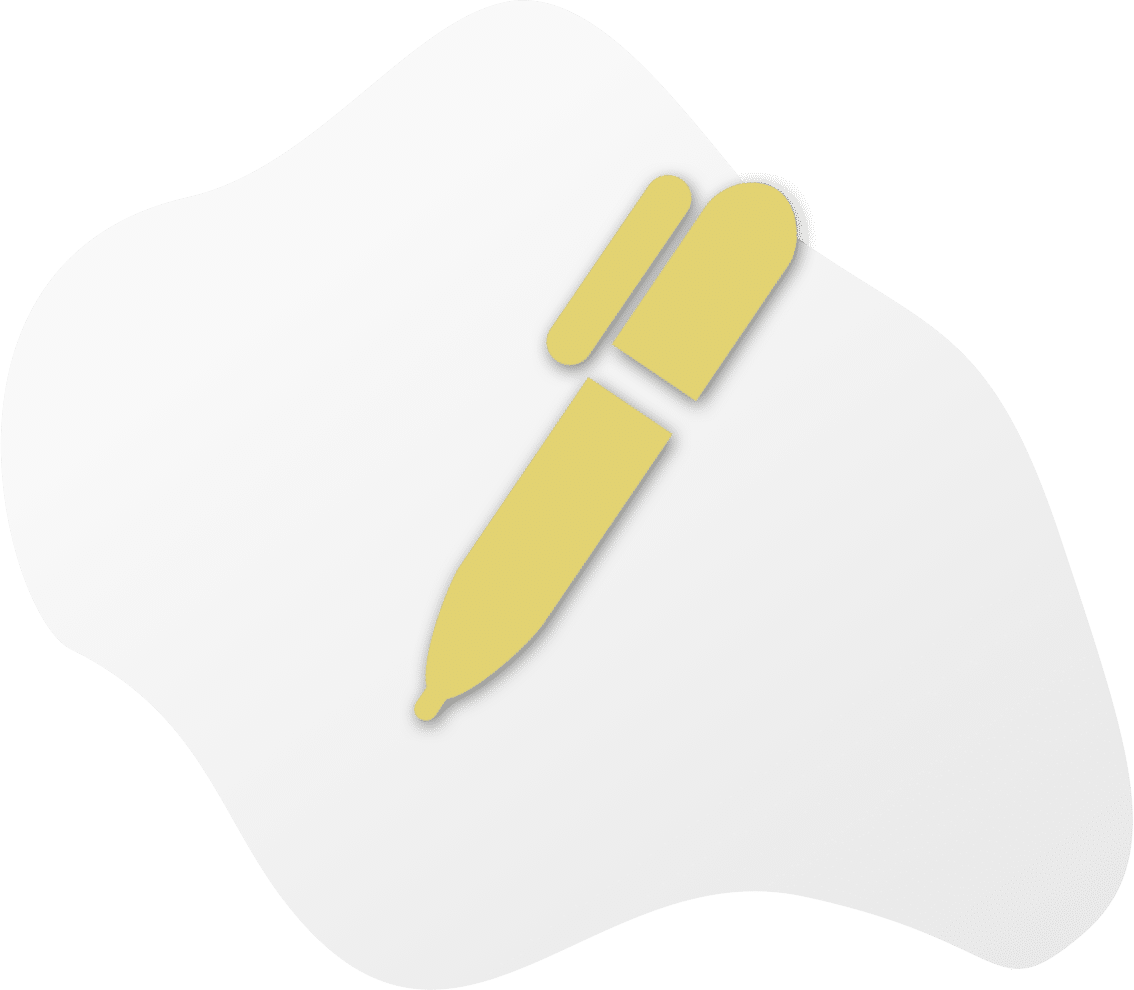 Portrait Photography Contract Template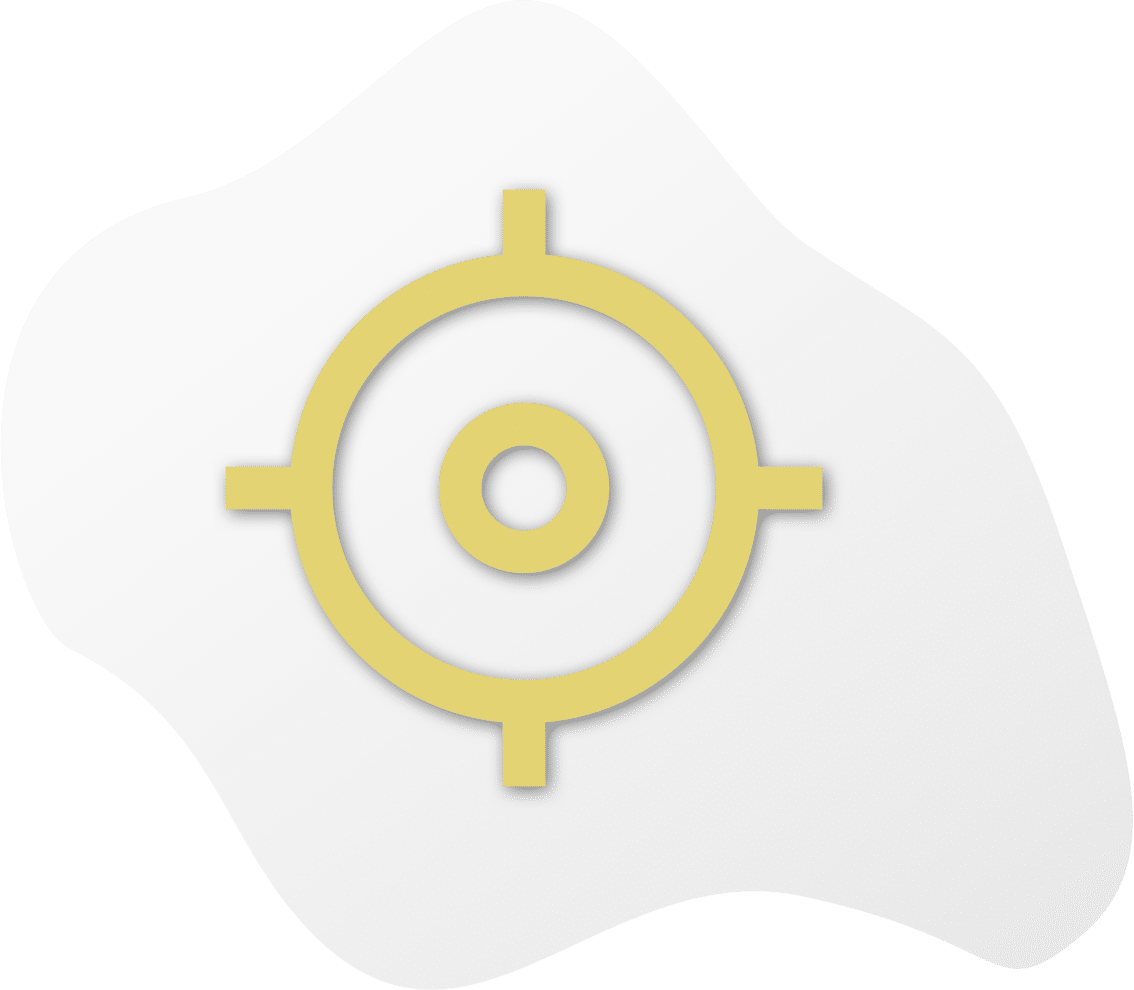 A family or portrait photography contract template is a great way of kicking off your business, keeping costs low, protecting both you and your client, and make sure that everyone understands the essential requirement and expectations of the contract.
As a photographer, it ensures that you've paid your dues fairly and on time while reassuring your clients that their requirements will be met. Photography and videography contracts can be used by both parties, i.e., the photographer and the client.
With the help of a team of lawyers, we've created a simple portrait photography contract template that works almost all niches, e.g., it can be used as a wedding photography contract as well.
Everything from deposits and terms of payment to the length of a session to the time spent editing, the cancellation procedure, etc. Not using a commercial photography contract template can breakdown communication and escalate everything from payment delinquencies to last-minute changes.
The copyright principle also applies here. It's important to specify who owns the copyright and whether or not part or all of it is transferrable. According to the constitution, copyright grants the owner exclusive rights to reproduce, modify, share, or display photos.
That's said, it's illegal to share someone else's photo online, especially if you don't have the express permission by the owner of the copyright, and it's considered copyright infringement.
Edit & deliver this template.